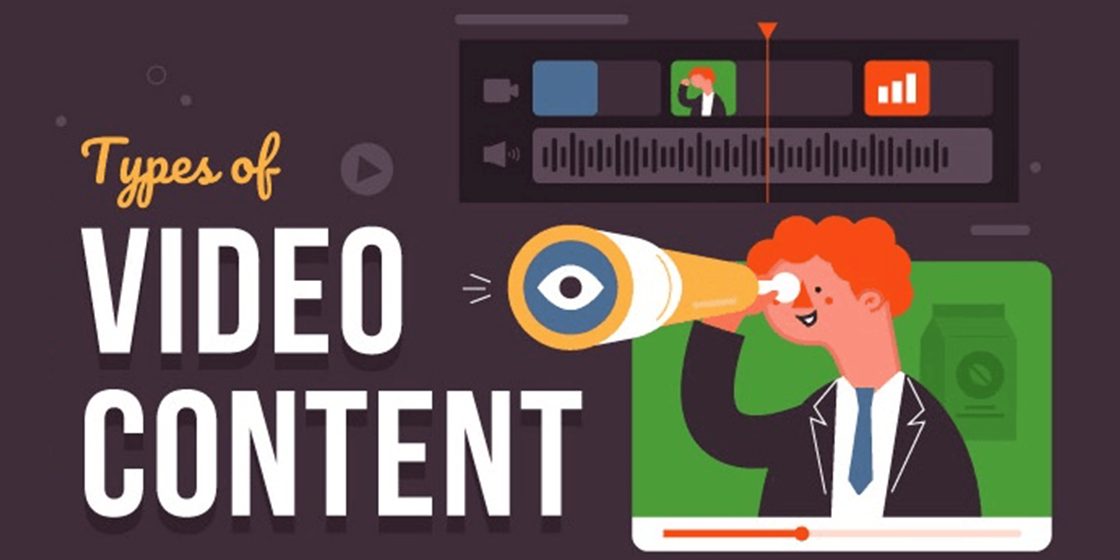 Learn How Various Types Of Videography Styles Can Help Your Brand Stand Out
The last few years have shown a rising trend in marketers opting for more video content over other
types of
content. That rise is mostly due to the improving network standards and speeds around the world. The
result
– a greater number of consumers opting for the more engaging videos over static images or textual
blogs.
The change has resulted in many content marketing companies having to rethink their strategies.
They've
needed to develop stronger video marketing practices to benefit from this shift. Studies suggest
that videos
increase organic search traffic by 157% on a website.
For a brand, videos are an effective marketing tool. But choosing the right types of videos is
crucial to the
project's success. Let's find out which video production types made our list of the seventeen most
popular
styles.
1- What are the Different Types of Videos?
There are many types of videography styles in use nowadays for video
production. A few of these video types are more popular and are used quite extensively.
Listed below
are 17 video formats that we believe see the most users nowadays.
1.1- Live-action videos
Live-action videos are simply just a recording of actual objects, whether static or dynamic.
These
types of
videography rely on real-life objects and locations, instead of using digitally created
motion
graphics or
animation.
Such videos can take on several tones such as being informative, entertaining, or even
educational.
That
makes it quite useful where a personal touch is considered better than using a digital
avatar.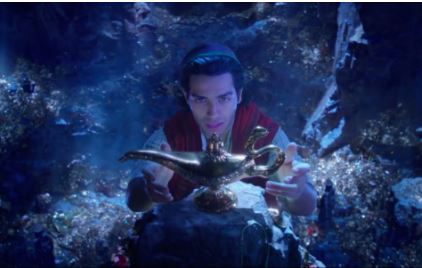 1.1.1- When and Where Do We Use Live Action?
Tutorials have a greater impact when done in live-action. That is because people find it easier to
relate to
one another, compared to digital animation.
Video introducing yourself or your company benefits from a flesh-and-blood person and adds a friendly
face
for your consumers to trust. This works well when used on your website.
Just like the Intro videos, people tend to trust a company better if they have a face to associate
with it.
Also, who better to tell your consumers about yourself or your company, than you yourself?
Sales are more about your consumers trusting your business than it is about selling your products or
services. Putting a real-life and energetic face will help your company stand out positively.
1.2- Animated videos
Animations are the types of videos that use a chain of static images, viewed one after the
other, to
give the
illusion of a moving video. This style of graphics has been around for a long time and has
been the
force
behind our favorite childhood cartoons and animated movies.
Animation is used to create imagery that is cost-prohibitive or impossible to create in real
life, or
if you
do not have a proper filming crew and talent available. There are many animation styles
available
today.
There is 2D which is the most common flat imagery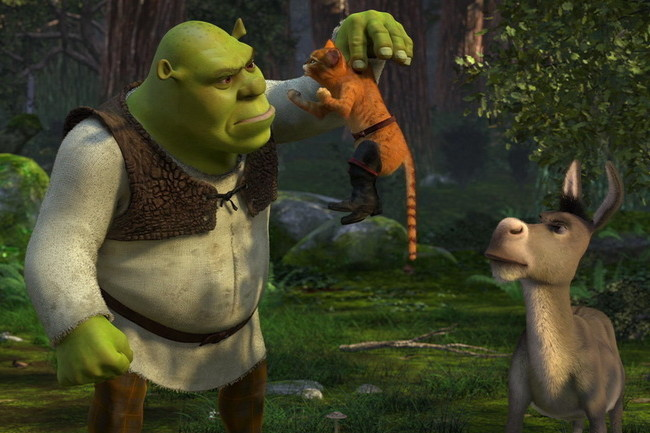 of print. Then we have 3D which adds depth to the animation which is popular in animated movies of
today. We
even have stop-motion which uses individual frames and splices them together like the popular
Claymation
movies of the early 2000s.
1.2.1- When and Where Do We Use Animation?
You can portray your offering to a consumer quite effectively by using animations in your video. A
digital
creation could bring the required level of energy, style, and personality to your brand with
animation.
A person explaining a difficult topic is not as effective as an animated explainer video which
focuses on
animating the content and relying on visual cues to drive the message home.
1.3- Whiteboard videos
Whiteboard videos rely on quick-drawn imagery onto a white background to explain a topic or a
process. These
graphics are done in the style of an actual whiteboard, used by artists and designers to
plan out
their
process.
You can even use the most basic graphic designs like stick figures to turn your process into
something easily
understood by the consumers, by creating an ideal mix of text and graphics to break the
monotony and
help
your viewers understand the topic.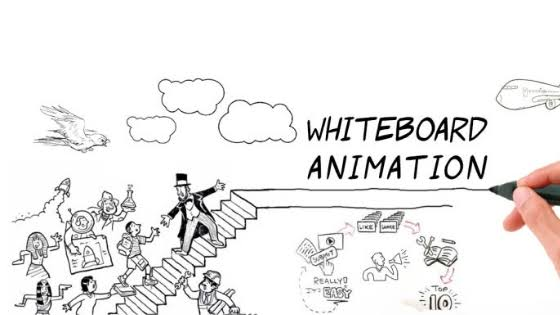 1.3.1- When and Where Do We Use Whiteboards?
A company may produce a video explaining their work process, to show their consumers that their
processes are
completely transparent. Whiteboard videos work well in such scenarios.
1.4- Explainer videos
Explainer videos work exactly as their name suggests – they explain a topic. When there is a
complicated
topic to explain to the viewers, a software's functionality perhaps, using animated
explainers can
work
wonders.
These videos have a structure, where they explain the needs of the product, who the target
consumer
is, and
explain its functionality quickly and efficiently.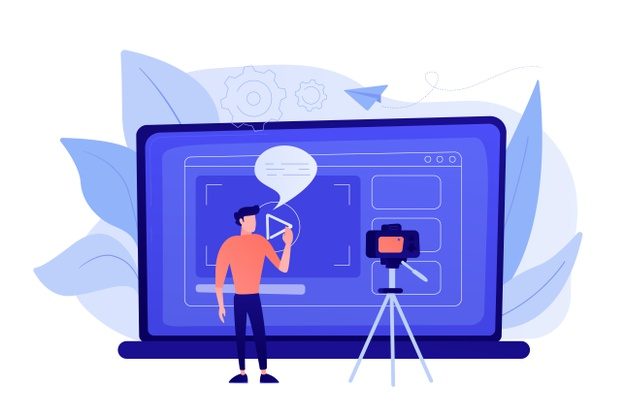 1.4.1- When and Where Do We Use Explainer Videos?
Service/Product Explainers
Explainer videos are one of the more popular types of videos with a single purpose. That purpose is
to
explain the idea and the need behind a product or service.
1.5- Motion graphics videos
They are types of videos that rely on making shapes and text dynamic in a video, with no other
purpose than
to boost the impact of static imagery. These graphics generally do not portray a message or story
but are
used to break the monotony of the voiceover by adding moving text or images.
The animations are always accompanied by voiceovers, background vocals, or transition sounds, used
individually or mixed. This is how motion graphics are different from animation.
1.5.1- When and Where Do We Use Motion Graphics?
These videos are a great way to describe a product. Using a mix of images and voiceovers, reinforce
the
points you are trying to convey to the consumers.
1.6- Typography videos
Kinetic typography means moving text, to put it simply. This style of video transforms text
and
animates it
to make it more dynamic and interesting. That is because some people respond better to text,
while
others
connect better with graphics or imagery. This style combines them both to cater to both
types of
consumers.
Moreover, the design and the movement of the text help them embody different emotions, which
can
amplify
their impact even further.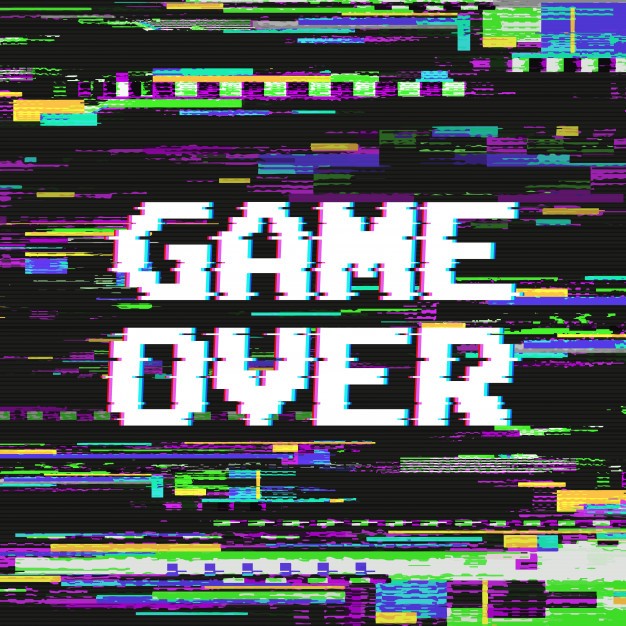 1.6.1- When and Where Do We Use Typography Videos?
These types of videos work well where you have a single idea to portray in a short timeframe. With
repeated
hooks, these videos ensure that the consumers get the gist, even if they did not get the entire
content.
1.7- Screencasting videos
Screencasting means capturing the workings on your screen and storing them digitally. These
videos
usually
have a voiceover integrated afterward, and are a simple solution to teaching a topic or
showcasing a
procedure.
Many software companies and game developers use screencast videos to promote their products
or
showcase their
features in-depth.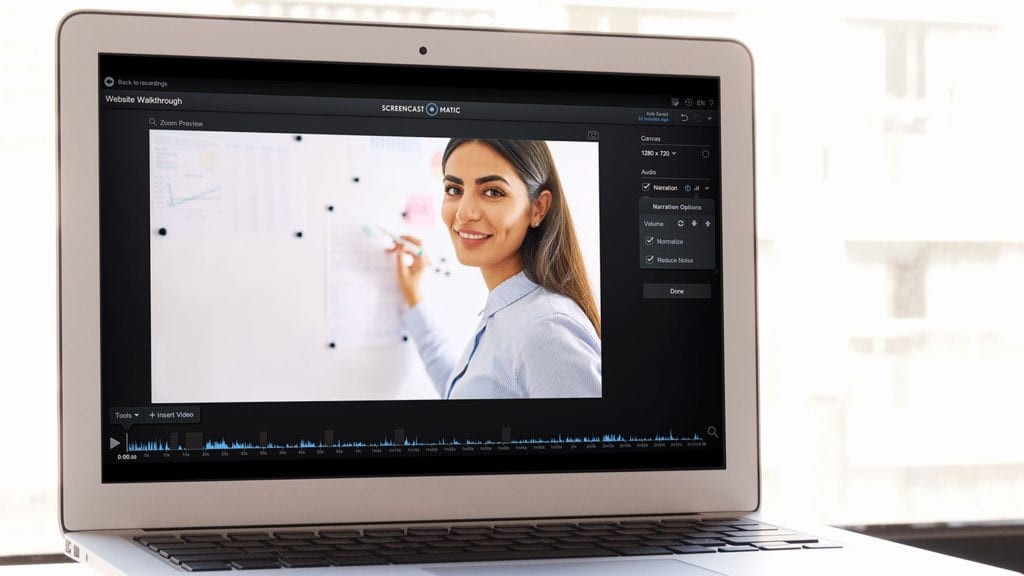 1.7.1- When and Where Do We Use Screencasts?
Promo videos showcasing the features and the quality of the software product or game can benefit from
a
screencast video and works better than a static performance.
Game or software tool walkthrough videos rely on screencast videos to show their consumers how a
specific
feature or section of the game works. Among the various types of videos available online,
walkthroughs are
quite common in the gaming and software community.
1.8- Live-action screencasting videos
These videos are a mix of live streaming and screencasting videos. It allows you to switch between
the screen
and your live feed throughout the video, making this an interesting format. Made popular in recent
years, it
is mostly used by PC gamers who stream their gameplay to their viewers on a variety of free or
premium
platforms.
1.8.1- When and Where Do We Use Live Screencasts?
PC gamers have started monetizing their gameplay videos, by live streaming while playing. This format
consists of a picture-in-picture mode, with the gamer switching between the two streams. The screen
being
viewed can be seen in full size, while the other screen is usually portrayed at the top in a
thumbnail-like
style.
1.9- Live streams
As the name suggests, live streams mean broadcasting your videos in real-time to your
consumers, via
platforms like YouTube or Facebook. They are a good engagement tool, allowing your viewers
to
connect with
you instantaneously.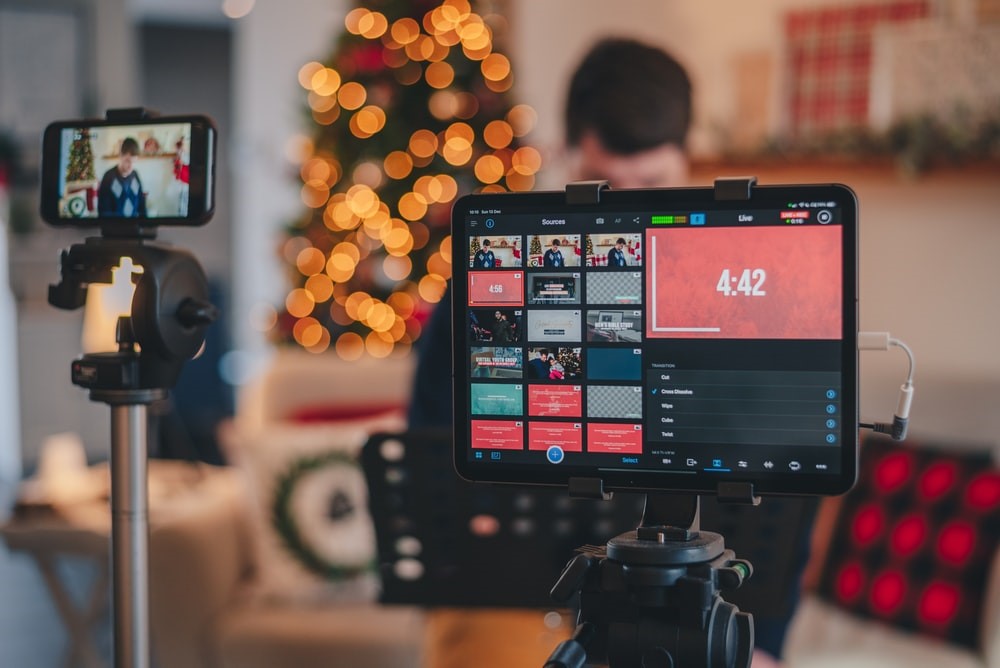 1.9.1- When and Where Do We Use Live Streams?
These types of videos can benefit from the live stream format, as they can be effective in creating
hype.
Companies could create a countdown for their virtual launch party, allowing consumers to join you
for the
product release.
Allowing your consumers to ask questions from you or your representatives engenders a sense of
connection and
trust. Live-streamed Q&As are a great way to do that.
1.10- Montages
Photomontages are slideshows of images that are combined with vocals or narration to portray
a story
and
evoke certain emotions. Organizations like the WHO or the UNHCR use these types of videos to
raise
attention
towards the plight of many helpless people in need of help and support.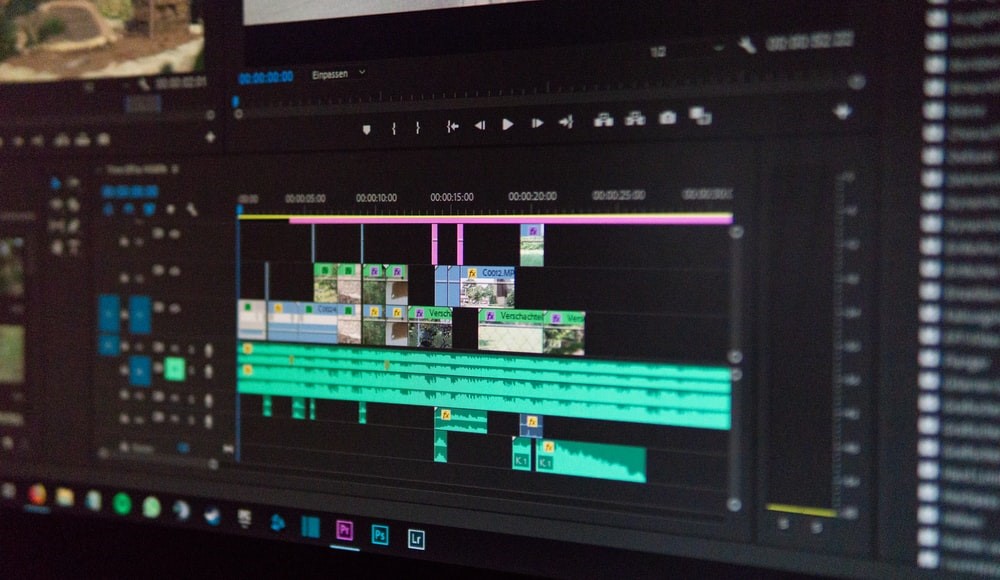 Moreover, companies or individuals may also use them to document the growth of a person or an
institution,
such as anniversaries, birthdays, or other such events. Magisto revealed that their research
estimates that
the average smartphone user shoots approximately 150 photos a month, showing why montages are such
popular
types of video content.
1.10.1- When and Where Do We Use Montages?
Anniversary videos, birthday montages, graduation videos, and more are all types of sentimental
videos which
benefit from the montage style of video.
Videos showing the growth and achievements of an organization or an individual can use this type of
video
style to portray their accomplishments and motivation.
1.11- Digital Signage and Billboards
As the name suggests, this type of video is used for digital signboards, which are becoming
more
common day
by day. These videos have an incredibly short timeframe and need to portray their message in
5
seconds or
less to ensure that viewers understand them.
Unlike other video types, these videos get directly to their point in a strong and impactful
manner.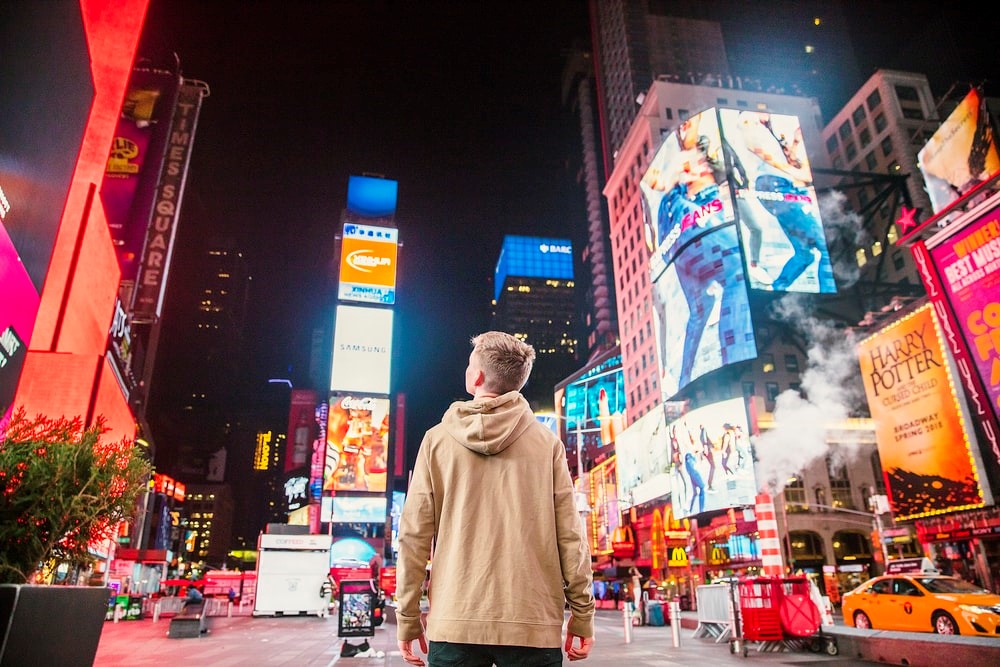 1.11.1- When and Where Do We Use Digital Signage Videos?
These videos are designed for digital signboards and billboards, such as those on Times Square. As
they get
more and more common around the globe, these types of videos are increasing in demand.
1.12- Projection mapping
This is a very innovative style of video, where an image is projected onto the sides of a
building,
to create
hype or generate interest in an event or a product. It is becoming popular with
fashion-related
events such
as runway events, brand parties, and more, as a unique way to stand out and increase their
publicity.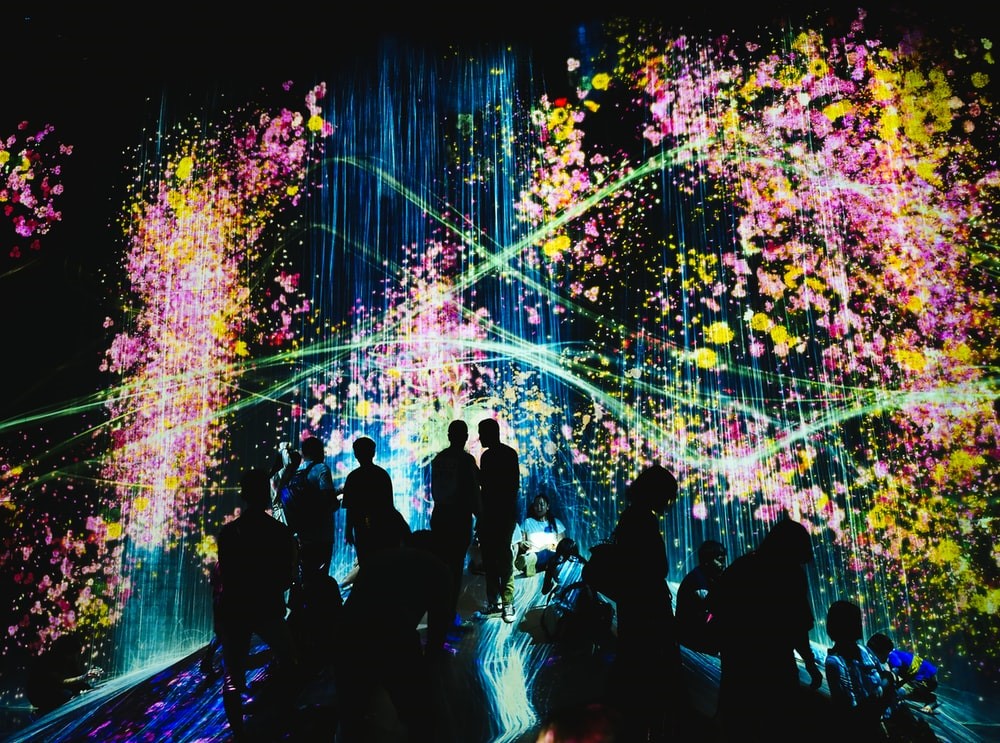 1.12.1- When and Where Do We Use Projection Mapping?
Hype Generating/Street marketing videos
Brands can use this type of video to evoke a reaction from the crowd and hype up their product or
offering.
These are a great marketing stunt if pulled off effectively, by making people wonder about the
message that
video teased.
1.13- Behind the Scenes Videos
Brands that uniquely tell the story have an automatic leg up over their competitors. A great
way to
do that
is to create a behind-the-scenes video that showcases your company culture in an informal
and
relaxed
manner.
They offer your viewers an in-depth and personal look into the team behind the brand, which
allows
them to
connect with your brand better.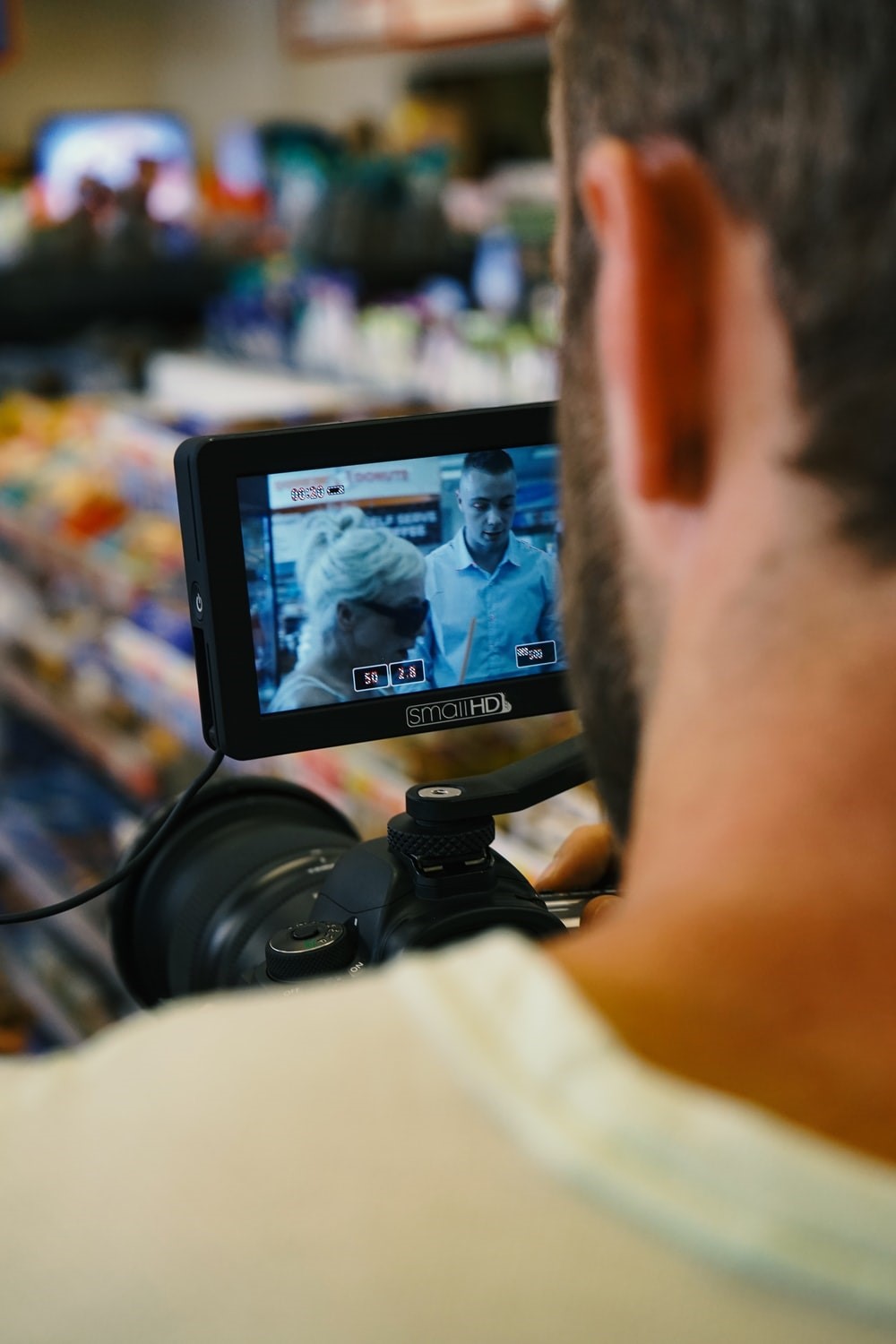 1.13.1- When and Where Do We Use BTS Videos?
BTS videos allow consumers to put a face next to your brand name and lets them see the diversity of
culture
and ideas at work in your brand. These types of videos can be either informational, such as meet the
team or
brainstorming meets. Or they can be lighthearted and funny such as prank videos, company picnics
etcetera.
1.14- User-generated Videos
Asking your consumers to submit content for your brand is a great way to forge better connections.
First,
these content submissions allow your brand to have a wider selection of content options to choose
from.
Secondly, it is a great way to receive customer testimonials that are better at convincing new
visitors into
buying our products.
Studies suggest that approximately 85%
of consumers trust user-generated content more than the content generated by the brand
itself.
1.14.1- When and Where Do We Use User-Generated Videos?
User-generated content can be used as a form of client testimonials, enabling the brand to showcase
genuine
customer experiences to potential clients. At least 60% of consumers believe that user-generated content
is more
authentic than brand-generated content.
1.15- Vlogs
Vlogs, or video blogs, are a more personalized approach to the classic textual blog. They
provide
brands with
the ability to strengthen engagement with users in a personalized yet low-cost manner.
Many brands do not have the budget to keep producing and publishing professional and
corporate videos
regularly. For those businesses, it is better to shoot and post vlogs regularly, even if
they are a
little
casual in tone.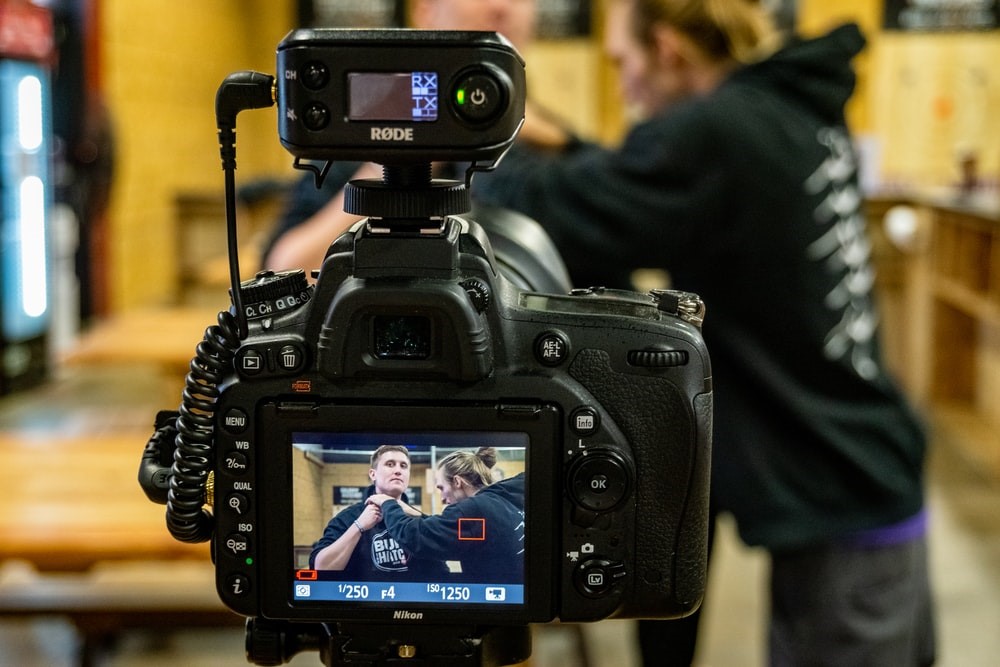 1.15.1- When and Where Do We Use Vlogs?
Vlogs are a great engagement tool for brands and businesses and ensure that consumers can relate to
you and
forge lasting connections. Many influencers promoting their brand use vlogs to keep themselves
connected
with their fans and viewers to great effect.
1.16- 360 VR Videos
Virtual Reality has become quite popular nowadays, with experts estimating the industry to
cross the
$21.5 Billion mark this year. But although
true VR
is still
out of the reach of the majority of consumers, a fully immersive and high-definition
360-degree view
is a
popular option instead.
Using the fish-eye lens effect, these types of videos allow users an immersive experience
using their
smart
devices.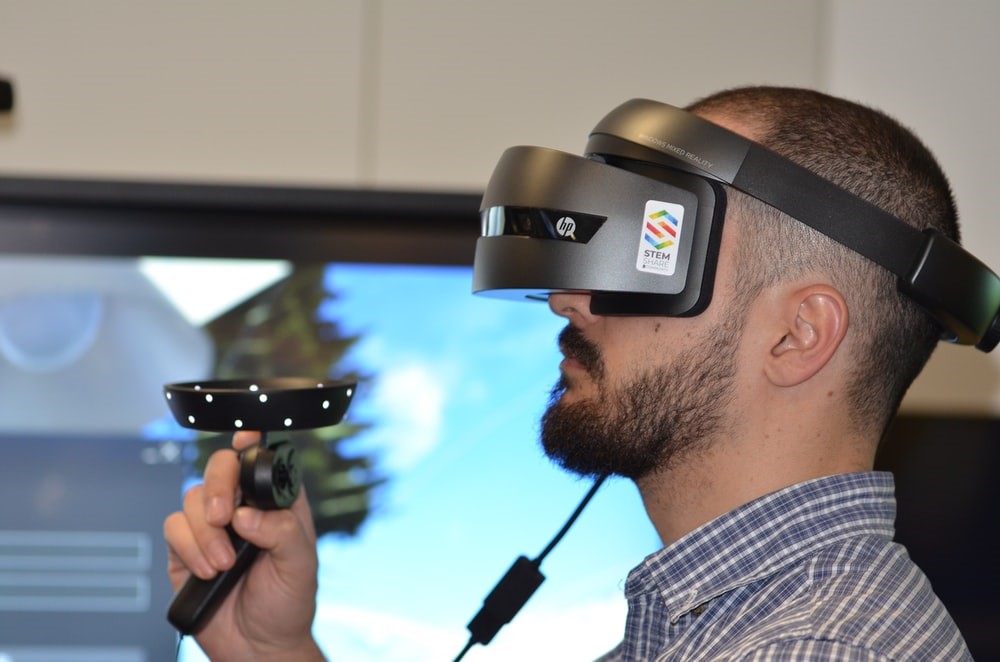 1.16.1- When and Where Do We Use 360 VR Videos?
These videos are great when introducing new products such as the launch of a new automobile, or as a
360-degree tour of a venue or an event to hype it up.
1.17- Personalized Video
Today, successful brands ensure that their customers feel special. A popular way to do that is
through
personalization. To personalize the experience means to make the customer feel heard. It means to
show them
that their needs and desires are important to us.
1.17.1- When and Where Do We Use Personalized Videos?
Personalized videos can be used to promote a business or company, and stand out from the competition
by
promising a personal connection to the consumer. Olive Garden used this technique quite extensively,
through
their old slogan "When you're here, you're family", and its current variation "We're all family
here".
2- What are the Tools I Need to Create These Types of
Videos?
To produce the styles of videos described above, many tools are required.
2.1- A Camera
For the types of videos that require you to shoot footage, you require a camera. Now it doesn't mean
that you
have to go out and buy a new high-quality camera for this. Smartphones today are equipped with
incredibly
sharp and high-quality cameras, which can shoot quality videos in a variety of frame rates and
aspect
ratios.
2.2- Biteable
It is a subscription-based tool, which helps its users develop economical, studio-quality videos
easily. You
can choose your characters, images, effects, and more to combine and edit into a video to your
liking.
2.3- Doodly
It is a popular subscription-based tool used to create videos such as whiteboard and its variations
like
blackboard, greenboard, and glassboard easily and instantly.
2.4- Powtoon
Another subscription-based service that helps us develop engaging and interesting motion-graphic
videos for
your brand, using its versatile library of ready-made templates and an intuitive interface.
2.5- Animaker
A freemium online tool that helps us develop various animations and engaging presentations in a
matter of
minutes. It's free to try out, with premium accounts giving access to all its features.
2.6- Moovly
A cloud-based platform to develop various multimedia content like videos, presentations, animations,
and
more. Another great freemium option for those looking to create content economically.
2.7- Camtasia
A free software suite that allows us to create high-quality video and other content easily, even via
screencast.
2.8- Screenflow
A feature-rich screencasting software, made for macOS. It can combine various audio and video tracks
with the
screencasts, and output the edited results into a variety of common types of video formats.
2.9- YouTube Live
YouTube Live is a free tool that allows you to broadcast your live videos, whether screencast or
otherwise,
to your viewers for free.
2.10- Facebook Live
Similar to YouTube, Facebook Live also allows you to create free live streams easily.
2.11- Instagram Live
Another free-to-use live stream tool that allows you to engage with your viewers in real-time.
2.12- OBS Studio
Open Broadcaster Software is a free and open-source tool, available for a variety of platforms to
stream and
record your videos live.
2.13- Animoto
It is a premium cloud-based tool to create videos using images, videos, and sound clips to create
multimedia
presentations and other engaging video content.
3- How to Choose the Perfect Types of Videos to Produce for Your
Businesses?
Now that we have seen the seventeen popular types of
websites, the
next step is to decide the style of video you want to produce.
However, each video type has its applications and does not have the same impact when used
improperly.
To understand your brand's needs and find the perfect video style, you need to ask the right
questions. Let's
have a look at what they are.
3.1- What Do I want?
The first and most obvious question is to ask yourself your expectations for the video. That will
help you
choose the format that best fits your desired application, and deliver the expected results.
For instance, if your goal is to entertain your audience, or you want a fun and playful approach to
your
video, then animation is the way to go. Similarly, want your video to explain and simplify a
hard-to-grasp
topic? Then opt for the explainer video style.
Selecting the right types of videography can help you maximize the impact of your brand message.
3.2- Who is my Audience? And What is My Message?
Next, you need to discover what tone works well for your video's application. As in real life, every
situation and audience requires a different approach and tone. Knowing who your audience is, and
what they
like or dislike will help you decide what type of video would suit your needs.
Moreover, once you know the viewers, you then need to further fine-tune your video style choices
based on the
message you are trying to portray. This way, you will be able to decide whether it's better to
choose a
formal style, or something a little more elaborate.
3.3- What is My Budget?
One of the greatest factors affecting our choice of video style is the cost associated with them.
Some types
of videos cost more to produce than others and might exceed the budget of many companies.
Animated videos, motion graphics, or any kind of computer-generated effects require the expertise of
designers and animators. Similarly, live-action videos can quickly see their costs rise due to the
number of
hired acting talents or rented venues and equipment.
And these costs can rise quite significantly if the project faces a delay, even if it's a few days.
For every application, there are a few video types that could be used. Therefore, it is up to you to
find the
most cost-efficient style and use it for your video.
3.4- What Style Suits My Brand?
For a sweet breakfast cereal brand, the target audience is little kids, who grew up loving and
relating to
that brand. It's human nature to choose something that appeals to you, and if your company makes
breakfast
cereal too, then you should use a similar style for your video, like the one that appealed to you.
Opting for a cartoon-style animated video to market a brand of liquor would not have the same impact
if they
had chosen a more mature style. This type of video helps your viewers connect with your message at a
greater
level.
4- Types of Video Content for Various Applications
Different applications require that you use different types of videos, to leverage the maximum amount
of
impact from them. Let's have a look at what styles of videography works well for each of the
categories
given below.
4.1- Types of Videos for Social Media
The types of video styles that work well for social media include:
Personalized Videos
Vlogs
Montages
Live streams
Animated videos
Live-action videos
4.2- Types of Videos for Marketing
The video styles that work well for marketing and advertising include:
360 VR videos
Vlogs
User-generated videos
Behind the scene videos
Projection mapping
Digital signage and billboards
Montages
Live streams
Live-action screencasting
Typography videos
Motion graphics videos
4.3- Types of Videos for Education
The video styles that work well for informational or educational purposes include:
Whiteboard videos
Explainer videos
Montages
Live-action screencasting
Screencasting
5- Choosing the Correct Types of Video Formats
When we develop a video for our brand, we need to consider the platforms that we are going to use to
promote
that video. Each platform has its specifications, such as video orientation, output formats, and
more.
For example, when posting a video on Facebook or Instagram, make sure that the video is in portrait
aspect,
instead of the landscape which works well for YouTube. Similarly, YouTube requires that videos
posted onto
its platform are encoded into the mp4 format.
Considering the platform before sharing the video is necessary if we want them to work well. Failing
to
consider these details may end up harming the creative efforts put into developing the video
content.
Frequently Asked Questions
While they are both a part of the visual design field, the end products are pretty
different. Graphic
design
creates graphics meant to attract or sell, while animators create animations to tell
a story.
Motion graphics are not 2D designs. Instead, it is used to bring static 2D methods to
life using
animations.
There are various tools popular with motion graphics artists, including Adobe
Photoshop, Adobe
Illustrator,
Cinema 4D, Adobe After Effects, and many more.
Illustrators create a visual story and its characters. At the same time, animators
give those
characters and
stories life by using software to bring them to life.
Conclusion
Well then, now that you know the seventeen types of videos popular nowadays within marketing teams,
and how
to use and develop them, you are ready to get started on creating videos for your brand.
The important thing is to ensure that all videos you create are in line with your brand personality,
and are
of the highest quality possible to enjoy the fruits of that effort and labor.
Looking to create an animated video for your brand? Our video animation
services can help you design and animate all kinds of corporate videos.