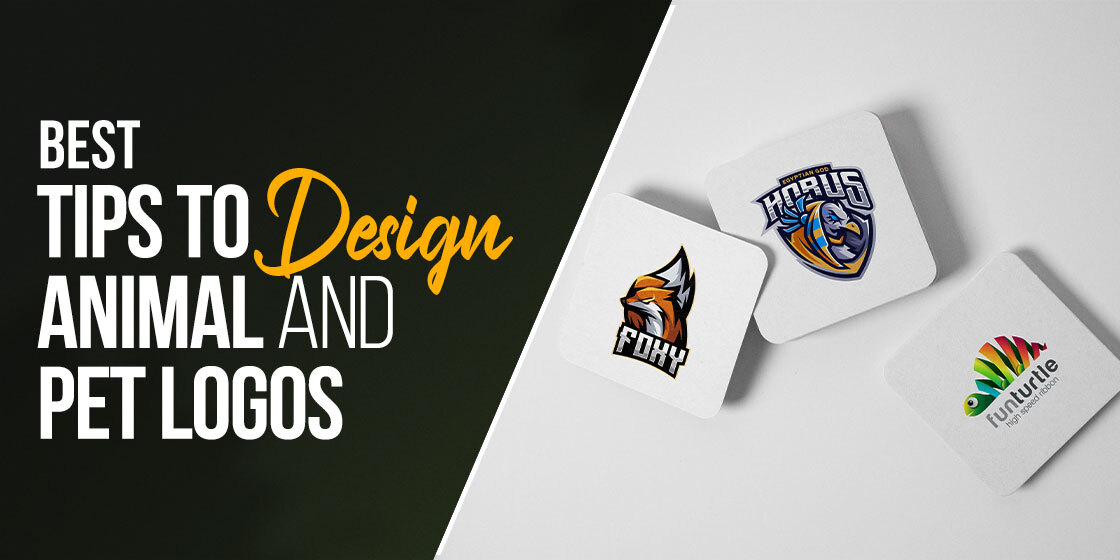 Know How to Design Pet Care Logos with a Creative Look
During the last few years, the pet care business has taken a good leap in the commercial world. It has now come to a place where smart business owners can generate profit, provided they have taken some right steps. Branding and marketing is one of those areas that are termed important for pet care businesses. Just like any other business, branding allows pet care companies to get a strong recognition in the market. Their creatively designed animal and pet logos become popular among the people once they start offer quality pet-sitting services.
Earlier, pet care business was not much common in the world. People were used to take care of their pets at the homes. If they get ill or sick, there were no specialized medical treatments available for them. This was always seen as a big concerning point by many pet owners. As a result, some of them took the initiative to start this new line of business where pets can also get specialized care and treatment for particular cases.
Today, it has become a very notable business in which many companies are earning a good sum of money every month. Their pet care services have become highly popular which is why their animal and pet logos are getting strong attention. If you are also an owner of a pet-sitting company, you must need to pay attention on your business logo by taking right logo design services.
In this article, we will take a look at some useful tips to design animal and pet logos. It is quite important for you to understand them and create pet logos as given in the requirements. A lot of times, these logos become a source of attracting new customers. Hence, their designing should be done exquisitely to make the branding work for your company.
1. Why Pet Care Companies Need a Logo?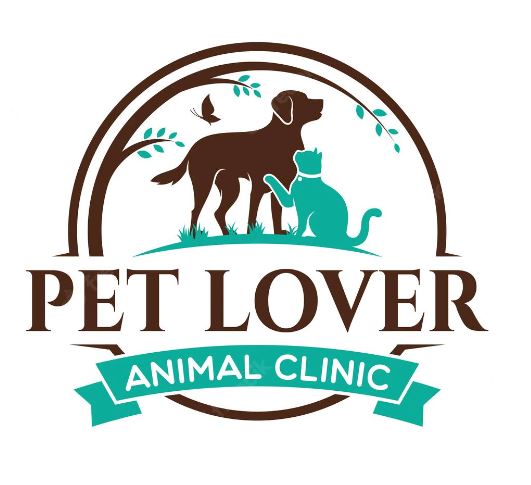 To market any business, you must need to represent it with a strong identity. This is a general rule that applies to all the companies that are working in the industry. Pet care companies are no exception as well, because they also need to promote a solid brand personality in the market. Without it, they cannot expect to get market attention or any type of custom engagement towards the business. Many businesses fail to realize this fact, and as a result they struggle to generate the required traffic.
Brand logos are considered very important to give a boost to the company branding. For pet care businesses, it is definitely an important branding material to elevate the status of a company. By looking at these animal and pet logos, people get to know about your pet-sitting services. Whenever they see a dog or cat designed in the logo, they quickly take guesses about which services are being offered by the company.
Hence, creating them with an amazing design should always be your first priority. These logos provide various types of advantages in expanding the word about your pet care services. Nowadays, people like to search about pet-sitting companies on the internet, hence having your logo presence on the web is seemingly very important.
2. Important Tips to Design Animal and Pet Logos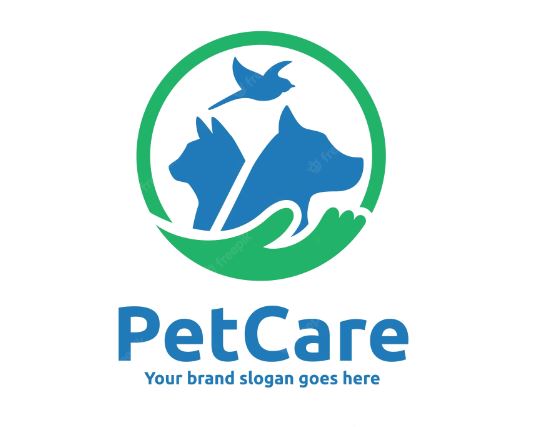 Designing a pet logo requires good knowledge about various things. You cannot just randomly pick different colors and styles to design these logos. If you will do so, then pet logos will only illustrate a cartoonish like look. This type of approach does not work for any pet company logo, hence you have to be very specific while creating these logos.
If you are a beginner having little knowledge about logo designing, take a look at the tips defined below. These few points will let you understand how a pet logo should be made as per the given requirements.
2.1- Conduct a Proper Research
Research and analysis is considered prerequisite of any design related work. Without it, you cannot start any project no matter how much skills or experience you have. The logo design job specially requires you to look into the market first. The reason is that you have to design the logos according to the trends, and somehow they keep changing with the passage of time. If you will not keep track of the latest practices, then your pet logo could look outdated. This will result in a very bad representation that can also effect company's overall branding.
So, it is recommended to always conduct a thorough research before starting any logo design project. For pet care services, this research become even more important. You must need to look at the practices that are currently being used, as that will help you to derive some ideas and design a new pet logo according to them.
2.2- Pick Your Logo Theme
Selecting an eye-catching logo theme is important to get quality results. It is one of the basics of logo designing that should be understood before starting any project. If you will try to create a logo without having a proper theme, it would look very random. For pet care companies, understanding this fact is very important. They need to showcase something in the logo that can describe people about the nature of their services. It could be anything like a vector of animal, calligraphy logos and more others.
Ideally, it is recommended to use animal pictures in these type of logos. It helps people to easily understand what the services are all about. They can take good guesses by looking at the design theme, especially when it is easy to recognize. If you will look at the logos of popular pet-sitting businesses around, you will find their design relevant to the services. It is basically an expert advice that is recommended for all types of logos.
2.3- Choose Right Colors and Fonts
Picking up right colors and fonts is also very important to design animal and pet logos flawlessly. It could be considered as the basic requirement of logo designing that should be finalized very early. This could be perfectly done by researching the market, as that will give you a good view how the animal and pet logos are created. Though you also have to keep your own branding theme in mind, because selecting colors and fonts according to that is also important.
Many beginners often commit mistakes while selecting the colors and fonts. Because of being inexperienced, they do not know which color combination will suit best with these logos. For these people, it is recommended to take a look at different logo examples given on the internet. It is a perfect source to understand the variety and styles that are currently being used for pet logo designing. This way you can get some good ideas for colors and fonts selection.
2.4- Keep the Design Simple
It is also recommended to design pet logos with a class of simplicity. Sometimes, people try to create logos with extra flashy styles. This type of approach does not works well because logos are always meant to be simple and decent. Adding unnecessary colors or styles does not guarantee to make any logo eye-catching. Anyone working with this concept does not have the right designing knowledge. It is recommended for them to correct their concepts by looking into different design tutorials available on the web.
Keeping a simple style also helps to make your pet logo memorable. It has been generally seen that complicated logos are not easy to understand, hence they are not remembered for a long time by the people. A modest and decent design allows them to recognize the logo whenever they see it in any marketing campaign. So, try to keep your animal and pet logos as simple as possible because it brings more chances of logo identity recognition.
3. Benefits of Designing a Catchy Pet Logo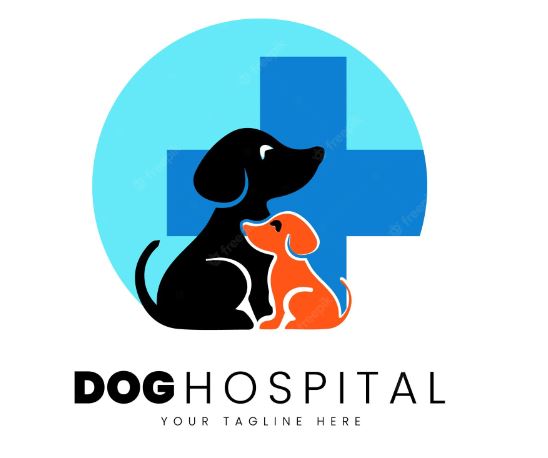 Considering the importance of branding in today's world, there are many benefits of designing a catchy pet logo. Not just in terms of marketing, but it also helps to elevate the reputation of the pet care company. If you do not know how creative pet logos can help your business to grow, take a look at the points given below.
3.1- Derives Emotional Reactions
Those pet logos that are created with a proper mindset, always helps to derive emotional reaction of the people. It is the advantage of pet logos that can they instantly attract the eyes of pet owners. Most of them do look for such companies where their little pets can be taken care of. Hence, creating a catchy pet logo can help companies to grab customers by invoking their emotions.
3.2- Logos are Scalable
Logo design can be scaled as per your emerging requirements. This is one of the rebranding examples in which logos are completely changed or modified to some extent. It happens when companies feel the need to modernize their branding identity. You can see many examples of such practice in the market in which companies precisely change their logos to get a new look.
3.3- Use Everywhere
Nowadays, marketing tactics have changed quite a lot. Pet care businesses in the market have become aware that conventional marketing strategies cannot help them for so long. So, new channels and mediums are now being used to elevate marketing. Now, logos are not just used in conventional banners or stamps, but they are also being used in different digital channels as well. This is the another benefit of logos that they can be easily promoted anywhere.
People Also Ask (FAQs)
Pet care companies need a logo design to promote their services in the market. It lets the people know about their business identity which eventually helps to bring customers towards their services.
Logo design is an important branding element. It is used in most of the places to present the official identity of the company. That is the reason why every company pay attention to its designing as per the best market standards.
To design animal and pet logos, you have to keep in mind few important points. You must need to select the colors, font styles, themes, etc. very smartly to design these logos accurately. Meanwhile, also remember to pick them according to your brand theme as it is also a crucial point.
You can use different types of fonts in the pet care logos. However, it is recommended to pick those that are a bit creative in looks. This means that you can choose typography styles like masculine fonts, recursive fonts and more others.
Pet logos can be created with different types of designs. However, there are some specific layouts that work best for pet logos. Ideally, it should be in a symmetrical layout as that is termed best for pet care logos.
Final Words
That concludes our whole article in which we have discussed about different animal and pet logos in detail. It is quite important to understand the best methods that can help you design these logos. Without knowing about the core concepts, you will only design conventional logos that will not help to grab any attention. So, try to look and understand these tips properly, as they can help you to come up with a right pet logo concept.
Meanwhile, if you are looking for a logo design agency that can assist you to create quality animal and pet logos, get in touch with us today. We have got plenty of experience in designing different kinds of logos, rightly as per the given custom demands.