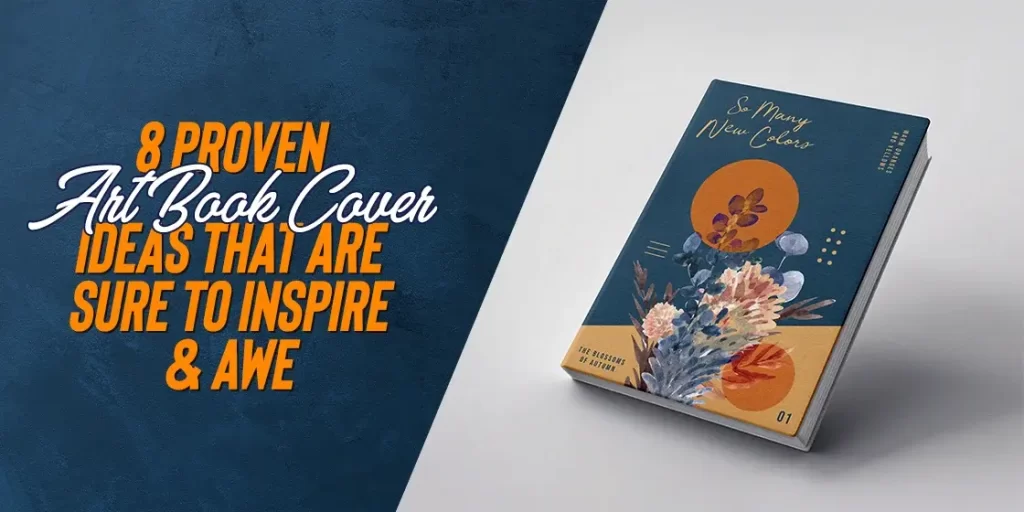 Table of Content
Discover How to Find and Use Art Book Cover Design Ideas to Create Amazing Designs
Everyone knows of the age-old adage – "Don't judge a book by its cover. Yet, in reality, book covers do play a massive role in the success of a book, whether a physical one or an eBook. And when it comes to something inherently designed for creatives, such as art books, then a good book cover is exactly what is needed to set it apart from the crowd.
When it comes to art book cover ideas, the internet is full of service providers offering either ready-made styles, or custom designed book covers. Yet many of them have no idea what it takes to design a book cover that embodies the book's message perfectly. That result in hosts of books flooding the market that might look good on their surface, yet have little to nothing to do with the theme of the book itself.
So how can we ensure that the cover design we have created for our book is going to be a success? And what stylistic elements can we use to create an amazing book cover for our book? Discover the secrets to some great art book cover design ideas, and see how a professional eBook design services provider can help your book become a success.
The Importance of a Book Cover in That Book's Promotion
A book without a cover is a like house without a roof – incomplete. That is why many smart authors spend the necessary resources required to get a cover designed for their books, eBook or otherwise. So popular is this niche today that there are designers who work solely on book covers and nothing else.
However, it cannot be just any old book cover. You need something that perfectly fits your book's theme, and suits its aesthetics as well. For example, for an action-based book, a bright and bubbly carto on-style book cover would not be a great choice. Instead, a serious design that connects with the overall vibe of the book would suit it much better.
Similarly, authors often rely on the design of the book cover to engender a sense of richness and ornateness, as a regal book cover would result in the reader thinking that the book too is similar. Overall, the book cover has evolved over the years to become something more than its intended purpose of protecting and keeping the book pages together. It has now become a primary branding tool for their books, designed to provide a visual appeal often lacking in books.
Factors That Define Successful Art Book Cover Ideas & Other Common Elements
When we talk about implementing various art book cover ideas to ensure that our book has the visual appeal necessary for success, there is often a question nagging us at the back of our heads. What constitutes a successful book cover idea?
Well, in order for art book cover ideas to be considered successful, it needs to fulfill one simple criteria – it needs to enhance the book's visual appeal and help express its core message properly.
But how can the book cover do that? What are the elements that would allow it to enhance and express the core message of the book visually? Let's dive in and take a look at the factors that define whether the design idea you have chosen is destined for success or not.
Has an Alluring Font Set
The first factor that dictates whether a cover design idea for your art book is going to help your book succeed is your choice of fonts used on it. An effective font would be one that is easy to read, highly memorable, and utilizes ample empty space so that the title doesn't clash with other design elements, drawing the gaze effectively.
However, you need to ensure that the font is neither too simple, nor so complicated as to take away from the overall visual appeal of the design. Moreover, while it is common to use different fonts for the title, subtitle, author's name, and more, try not to use more than three different fonts on a single art book cover. Moreover, you also need to consider factors such as serif vs. sans serif fonts, style of fonts, and more when deciding on your font set.
Ensures a Uniform Blending of all Design Elements
The next factor is ensuring that all of the elements within your design complement each other and blend seamlessly. No matter how good your design, your design will fail unless your design elements work well with each other, showing harmony in your design.
That is because if your elements clash on the front of your design. It would end up overshadowing the book and its message. And as this would go against the purpose of a book cover, you need to ensure that your elements blend seamlessly and skillfully.
Makes an Instant Visual Statement
Finally, when it comes to art book cover ideas, there is a lot of debate to what constitutes a strong visual statement. For the most part, your design needs to be sufficiently different from the competition that it automatically draws the eye and urges the reader to open your book. For some, it may be just a monochrome background, or even a simple white or black background, to highlight the title of the book.
On the other hand, you may also add graphics or symbols that tie into the core tenet of the book is also another great way to ensure that the book cover will make a statement.
8 Surefire Art Book Cover Design Ideas to Help Your Book Succeed
So far, we have seen and discussed the importance of a book cover, and its role in the success of a book. We have also seen the design factors that can affect the success or failure of your art book. So now, you are ready to go to the next step, which is choosing the right art book cover ideas for your design. But what are these ideas? And how can we use them to our advantage?
Let's dive in and take a look at a few art book cover design ideas we have compiled together to get you started on this journey.
Minimalist Designs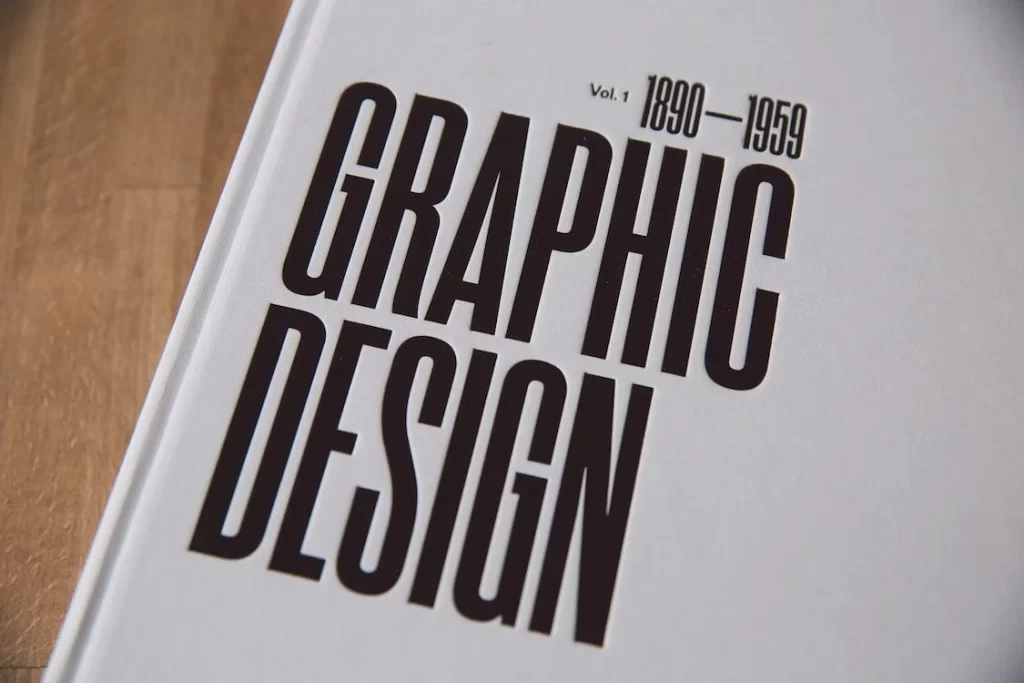 Sometimes, your book covers do not have to be too graphically rich for them to be successful. Sometimes, simplicity can work far better. Take for example, this history of graphic design from the late 19th to mid-20th century, which opts for a clean white background with heavy, black lettering on it to display its title and subtitle.
Now you would think that a book about graphic design would have a graphically rich cover. However, that is the beauty of it. We discussed earlier that the art book cover ideas you use should complement the theme of the book itself, and should work towards enhancing the book's message. And this book represents a time when books generally had simple, monochromatic covers on them with minimalist artistic details on them. Thus, it keeps true to the theme of that era's design and typography trends.
Character Silhouettes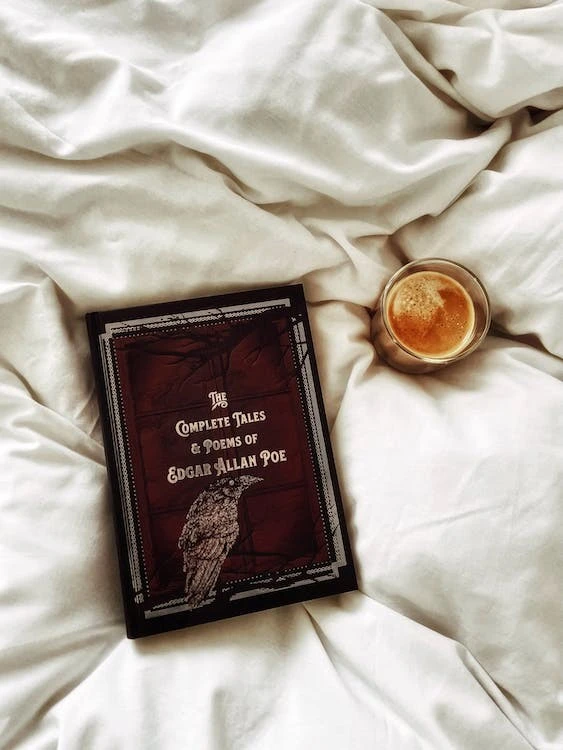 For those that want to keep the design as subtle as possible, yet still have some form of artistic flair, one interesting way to do that is to use character silhouettes instead of fully realized characters. This results in the addition of subtle imagery that doesn't take away from your art book cover, but adds a little graphical detail to an otherwise plain design.
Take the book above. Although it is a vintage, it perfectly displays the use of using character silhouettes to add a little flair to the design. Using an embossing technique, the artist has added a silhouette of a raven looking to the right, which works well with the overall vintage style of the book, with the dark maroon background having a distressed look to it.
Freehand Art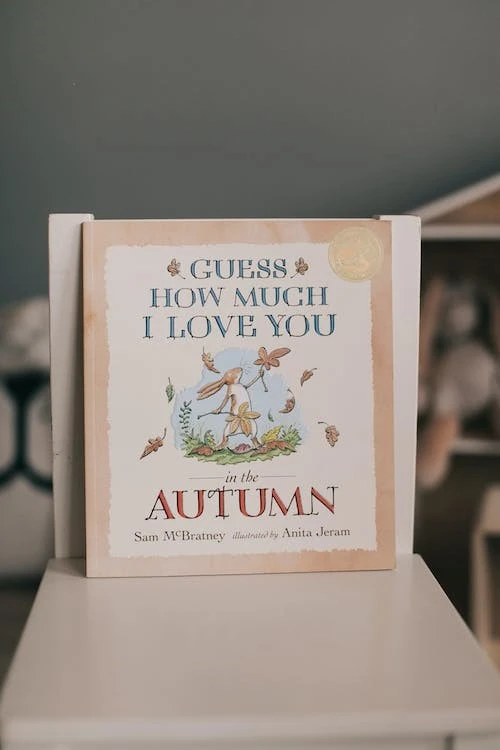 Another style of light and creative art book cover ideas is the use of freehand art to create the perfect design. Unlike properly optimized digital art, this style of design is more freeing, with little imperfections actually enhancing its beauty rather than affecting it negatively.
When we talk about principles of design, it mentions that in order for your designs to connect better with your target audience, you often need to make them more human. And with freehand art, you can do just that without compromising the quality of your overall book cover design.
Bold Typography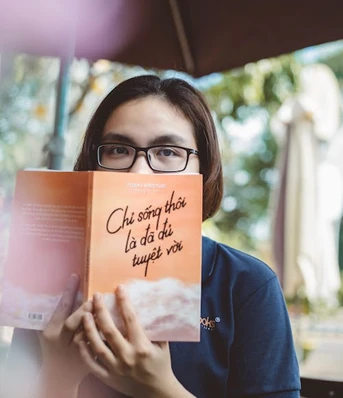 Sometimes, just adding imagery does not allow us to encompass the full breadth of the message that our book wants to convey. Sometimes, what it needs is an expressive title that is written in a bold and exciting typography that draws the gaze instantly.
More often than not, this style of bold typography is often seen with vintage fonts or handwritten scripts, as these types of typography have a better chance on making an impact as the hero. As you can see in the image above, the title is written in a slight italic yet bold font that effectively draws the eye despite the book cover being far from plain.
Retro/Vintage Style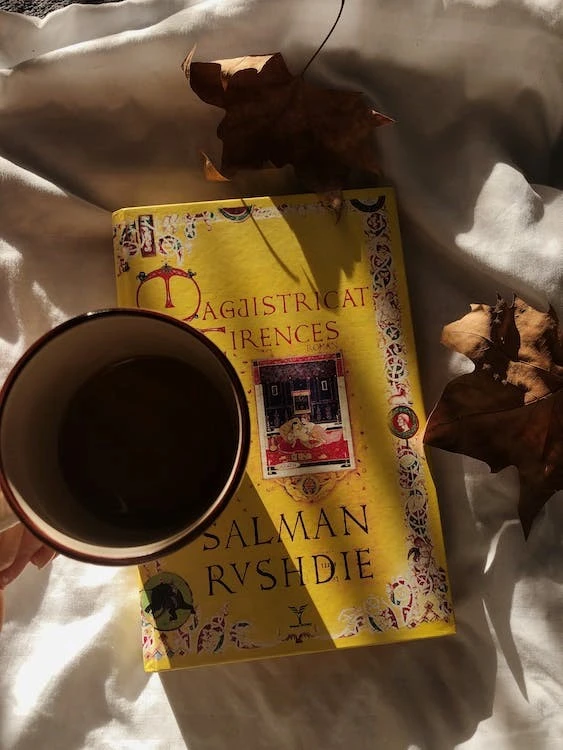 Ah, when it comes to the style of art book cover design ideas of old, there is just something about them that captures the attention of the viewer, even if they are not a big fan of old books in general. The hard cover, with a slightly distressed material, and covered in a light patina, enhances the charm and wonder behind its design. That is because unlike the printing techniques of today, the old style of printing left slight imperfections and marks on the design, which added to the overall look of the book cover.
Now, if a designer manages to replicate the style and charm of that vintage style into the digital techniques of today, and pairs it with bright colors and fonts, they will end up with a great book cover. Take a look at the book above. Although it isn't a vintage book, a simple glance at it would give you the same vibe as that of a revered book that has been passed down through the generations.
Graphical Twists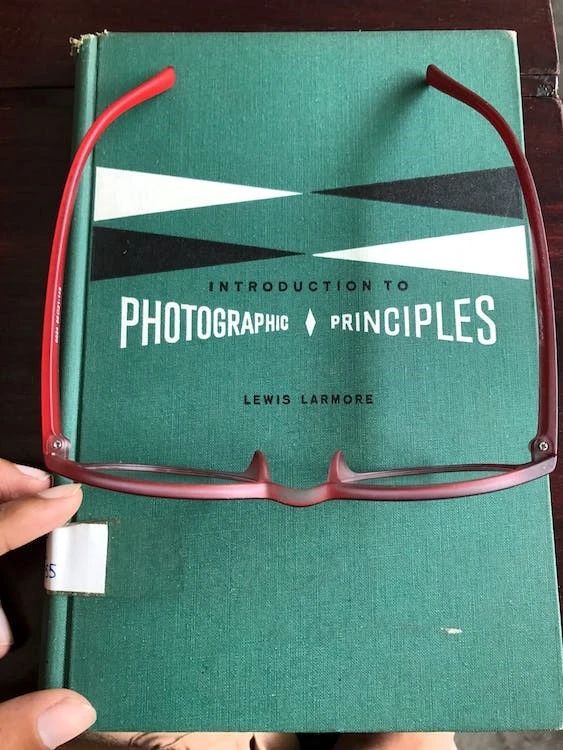 Sometimes, a little whimsy is exactly what is needed to implement the right art book cover ideas into your book covers. And one of the uncommon, yet highly effective techniques is the use of graphical twists and techniques to add subtle elements that enhance the overall message delivery of your book.
Take a glance at the book cover above. This book covers the art of photography for a wide range of consumers, from amateurs to professionals. Although the overall design of the book cover is simple, the addition of depth-perception elements that mimic focal length in photography adds to the overall charm of its cover's design. And more importantly, it adds to the message of the book's title, by adding a well-known photography feature as a design feature.
Color Contrasts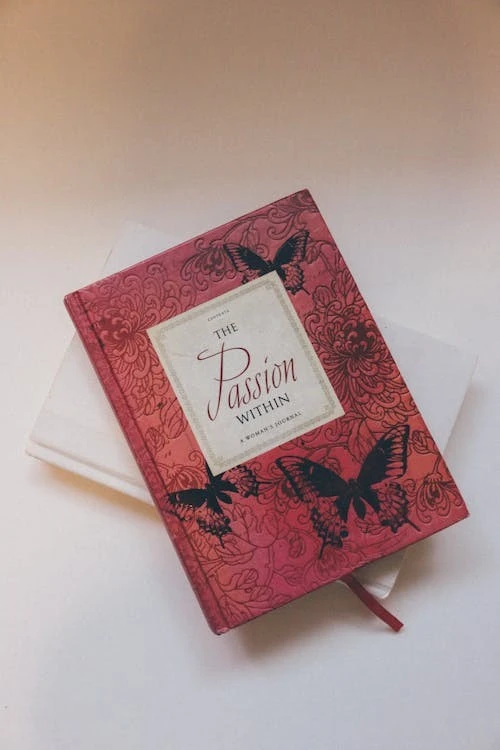 Color contrasts are generally a popular design technique, not just for book covers but other types of designs as well. That is because using contrasting shades allows you to tweak your design for better focus and visibility of specific elements, without overly complicating your design.
Take a look at the book above. Although the design of the cover itself is not too complicated, opting for a port-red background with abstract, hand-drawn line work in black, with stamped black butterflies. At the center of the page, an eggshell-white square stands out perfectly against the dark background, over which the title is in delicate and elegant typography the same shade as the backdrop.
While this is a great example of a well-implemented color contrast book cover, you need a strong expertise over contrasting color combinations before deciding to tackle it.
Handwritten Typography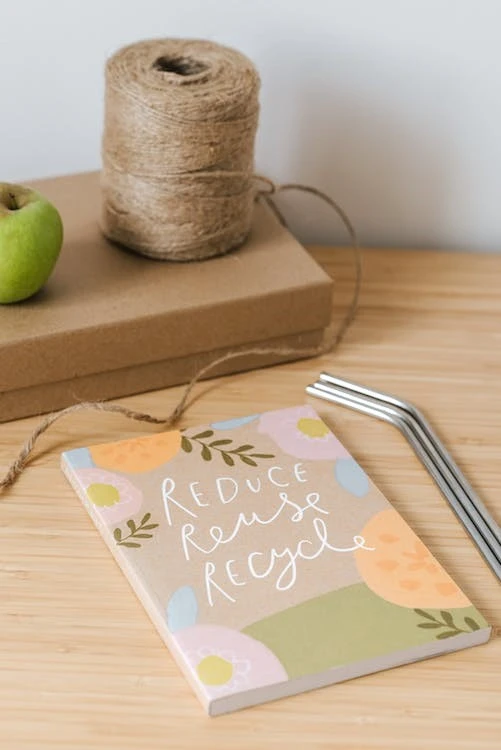 Finally, we come to the last of the art book cover design ideas on our list. So far, we have seen that bold typography is a great way to draw the attention to your book cover's design. However, it is not the only typographic style that can be used to enhance the visual impact of your book's cover.
Nowadays, there is a big trend of handwritten fonts being used in diverse places, from website designs to even brand logos. And naturally, it is also being used to design book covers. Take a look at the book above. The abstract, muted tones of the pastel shades, combined with the simplified art style of the design, and the handwritten fonts, makes for a well-balanced book cover.
That is because the lopsided font used brings an asymmetric balance in design that clash with the viewers' expectations, but is tempered by the other design elements. Overall, this is a great style to follow for contemporary style of book covers.
Conclusion
In summation, the art book cover ideas that you choose to implement can directly impact the message your book is trying to portray. That is why, in order to find the right design ideas, you need to understand the vibe and theme of your book, and create a design brief accordingly.
Think of it like this. If you want to create a cover design for a book that belongs to the mystery-thriller category, you would not go for art book cover design ideas such as handwritten typography or minimalist design. Instead, you would go for techniques that are more expressive, and which would help you not only draw readers, but also keep them hooked to the story.
Now, if you want to know where to start on your art book cover design journey, then this article is a great place to start.