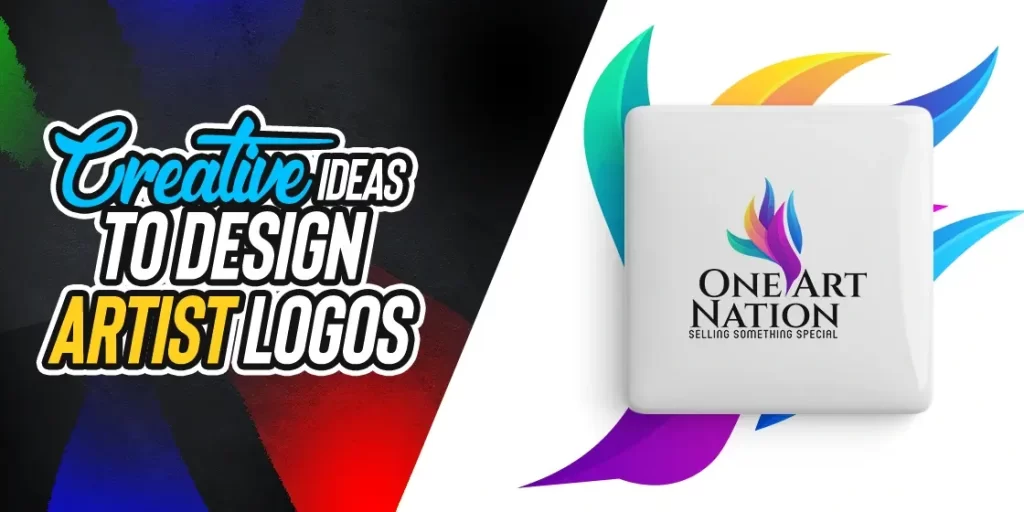 Table of Content
Take a Look at the Important Artist Logo Design Tips Below

Being an artist, you must need to market your name using a creative visual identity. This is important because branding is considered must in this field. Those who do not pay attention to branding always stay behind from others. It is therefore advised to solidify your branding base to get more traction from the market. In this case, you need to pay attention on several things including the most important one i.e. art logos. It is being said that a logo represents the main identity of an artist, hence it should always be designed creatively. You need to use best artist logo ideas to create them, as the impact of branding depends a lot on it.
Nowadays, word of mouth marketing plays an important role in the growth of everything. Not just for businesses, but the spread of awareness also helps individuals as well to get a prominent name in the industry. Artists also fall in this category, as they can get good leverage from branding when the competition is tough in the market. It allows them to exhibit their identity and tell the world about their work in a professional manner. This is indeed a modern technique that offers good dividends in terms of spreading name and attracting new audience towards your work.
However, creating these art logos often looks difficult to some people. It generally happens due to having lack of knowledge and understanding about the design market. If you are also facing similar type of problem and running out of artist logo ideas lately, read this article in detail. It will give you a brief perspective how two design art logos perfectly. It will let you know some important tips related to logo designing that works for all types of projects, especially for art logos.
So, without wasting much time, let us first take a look at the importance of logo branding for artists, as how it helps them to build a name in the market smartly. Let's starts with the basics below.
Importance of Logo Branding for Artists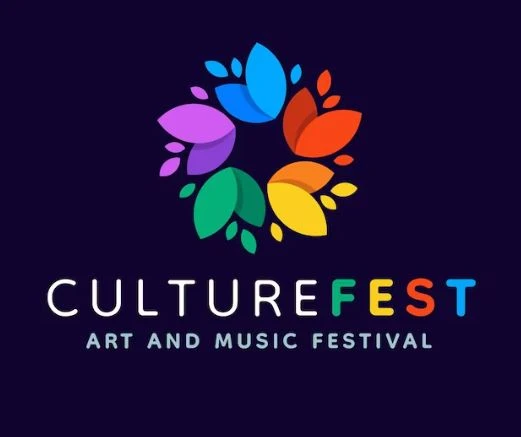 Every artist knows that branding is important to get success in the market. It is the main ingredient of growth that allows them to promote their work in the industry. Without doing effective branding, they cannot attract customers quickly. It could be said that modern day marketing depends a lot on personal branding, and every artist must know about it. If they will not pay attention to it, then their organic growth will face a stiff resistance in the market. It is certainly a scenario that nobody wants because ultimately it leads to failure in the end.
To make sure branding works perfectly, an artist need to pay attention on several components in which logos are considered the most important one. The reason is that it defines their identity by giving them a visual emblem for marketing. Earlier, people were not used to exhibit their work using any logo or other branding material. But, with the emergence of ideas related to professional marketing, people started to realize the importance of branding. They came to know how logo can showcase a unique identity and allow their work to get prominence in the industry.
Today, all the professional artists prefer to take quality logo design services to create official emblems. They understand that these logos are crucial to promote their identity in the market. It helps to recognize them among the herd of many which is certainly an important thing to do. So, creating a logo is very important for every artist, as it allows them to promote their work with a distinctive visual emblem.
Creative Artist Logo Ideas for Branding
Being an artist, you must need to know how to solidify your branding using creative logos. It always helps to give your promotion an impetus, as people do take note of this professional approach. However, creating them properly also requires plenty of technical skills as well as market knowledge. A lot of individuals struggle due to this very reason, which is why it should be addressed with the right answers.
If you are also one of them who is running out of artist logo ideas lately, take a look at the key points defined below. It will help to scale up your thoughts, so that you can design creative art logos every time. Let's take a look at them below.
Get Started with Paper & Pencil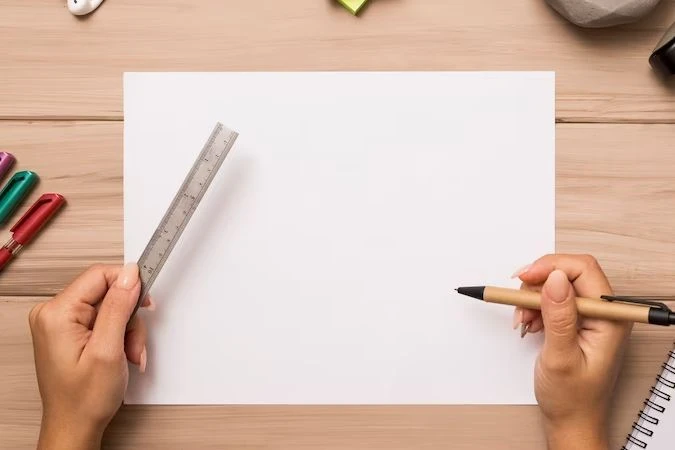 The designing of any branding material starts with a raw concept in mind. It is a general rule that fits perfect for all types of graphic design projects. From logos to business cards, you must need to have a picture in mind before starting any design work. It helps you to stay on a particular path and work with a focused approach. These thoughts can be translated by using paper and pencil to draw raw sketches. It is basically an initial level work that allows you to draw some quick logo concepts that are coming into your mind.
With the help of this technique, you can draw various logo concepts quickly on the paper. Though not all of them would be perfect, but at least they will show you what type of logo picture you are thinking of. This will allow you to perceive more designs and come up with better concepts every time. It is also advised to take note of some examples while working with paper and pencil. It will help more to work with a proper concept and sketch quality stuff using your mind.
Use Simple Symbols
Some people think that logos should be made with glitzy style. They say that a picture should describe thousand words, so that people can take note of it. However, the modern approach of logo designing does not totally agrees to this point. Today, many brands and agencies prefer to create simple logos using clean symbols. The basic idea behind that is to showcase a subtle identity to their customers, so that they can easily remember them. It is indeed a psychological fact that simple symbols are easy to remember rather than having anything very complicated.
So, for art logos, it is best recommended to go with a simple design. You can find many such examples in the industry in which people have chosen decent symbolism as their main logo. Most of them have selected the first letter of their name as the core symbol in their logo. This is yet another a good technique to represent your name with a simple classy letter. Everyone can remember this type of symbol easily and can recognize it whenever it is displayed on any advertisement material.
Design with Clarity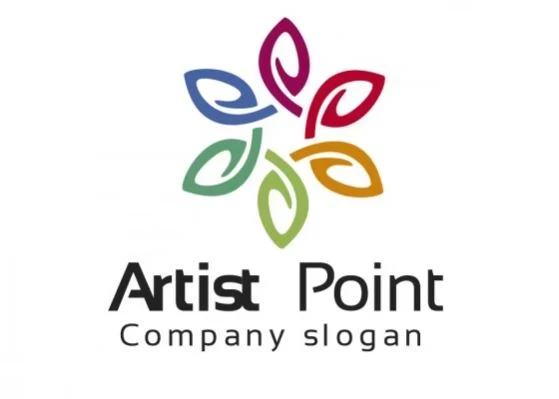 Another thing that is important for art logos is the clarity of the design. This is one of those points that is often ignored by the people while creating logos. They usually design messy stuff that not only looks bad, but is also quite hard to understand for a general person. This type of approach should be avoided while creating any type of logo because it does not describe anything. Artists should specifically stay away from this technique, because their logo precisely needs to illustrate the background of their work.
It has been noticed that those logos that are designed cleanly always gets more attention of the people. The reason is that their simple and easy design is understandable to everyone. It describes the given message to the people through the design that helps to attract and convert them effectively. This approach is not just recommended fro art logos, but for all professional emblems that needs quick recognition in the industry.
Follow the Latest Trends
For any brand or individual, it is quite important to create a design that looks trendy and modern. This is necessary because outdated branding materials does not help to grab any attention of the market. These type of materials always look ordinary, giving no advantage to the companies to extract sales or traffic from the market. It is therefore advised to avoid this technique at all cost. It not only wastes your efforts, but also plenty of precious time in the process.
To make your artist logo standout, it is best recommended to use latest graphic design trends and practices all the time. It ensures to create your logo as per the modern standards, allowing it to get attention globally. If you do not have much idea about the latest market trends, try searching about them on the internet. With the help of search engines like Google and Bing, you can find plenty of sites that will let you know about those interactive trends. You can follow the tips given on those sources, or could also craft your own design using catchy artist logo ideas.
Use Interactive Font Styles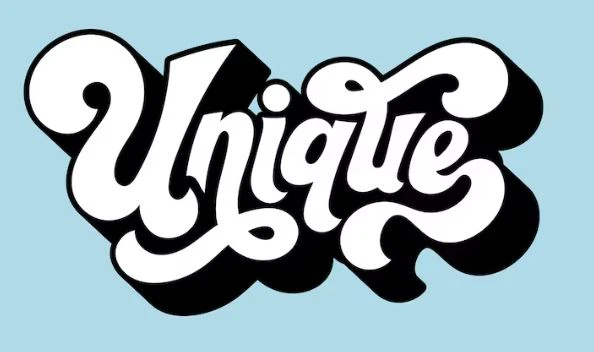 Last but not the least, try to use interactive typography in the art logos. The reason is that conventional font classes are no more recommended by anyone for branding materials. They have become outdated due to the emergence of new font styles. So, it is quite obvious to use new typography styles in the logos to make their visuals interactive. There are plenty of new font classes available around, so you can pick anyone from them depending on the required choices.
If you are still confused which type of font should be used in the art logos, take a look at the branding examples of top artists in the world. It will let you know how others are designing their logos using unique typography. Based on this research, you will get an idea about the font class that will look best on your logo.
Frequently Asked Questions
What is an artist logo?
An artist logo refers to an emblem that represents the official visual identity of an artist. This logo is precisely used for the promotional marketing of artist or for his work in the industry.  
What is the importance of artist logo?
The importance of logo is well known to every artist. It is the key element of promotion that allows them to market their services in the industry. These logos help others to recognize the work of artist whenever it is displayed in any show or gallery.
How to create an artist logo?
To create an artist logo, you need to remember several important points. First of all, you will need to do the research properly to get some trendy artist logo ideas. Then, based on that research, you will need to create catchy logos that can grab the attention of customers.
What are the best ideas for artist logo designing?
There are plenty of designing ideas you could use to create art logos. This includes the usage of different techniques such as decent symbolism, interactive font styles, memorable design and more others.  
What are the best music artist logo ideas to take inspiration from?
Over the years, many musicians have created their logos. However, only few of them have become popular in which some of the best examples include The Beatles, MUSE, Maroon 5 and few more other musician logos.
Final Words
That takes us to the end of this blog in which we have discussed different artist logo ideas in detail. These tips are quite handy in terms of clearing your confusions related to logo designing. If you are an artist who wants to design a logo, these points will certainly help you to create a perfect emblem for your branding. In fact, these tips works well for all types of logo designing, ranging from corporate to personal and more others.
Meanwhile, if you are looking for a digital agency that could help you to create quality art logos, get in touch with us today. We will help you to create catchy logos that will elevate your branding and give your name a strong recognition in the market.