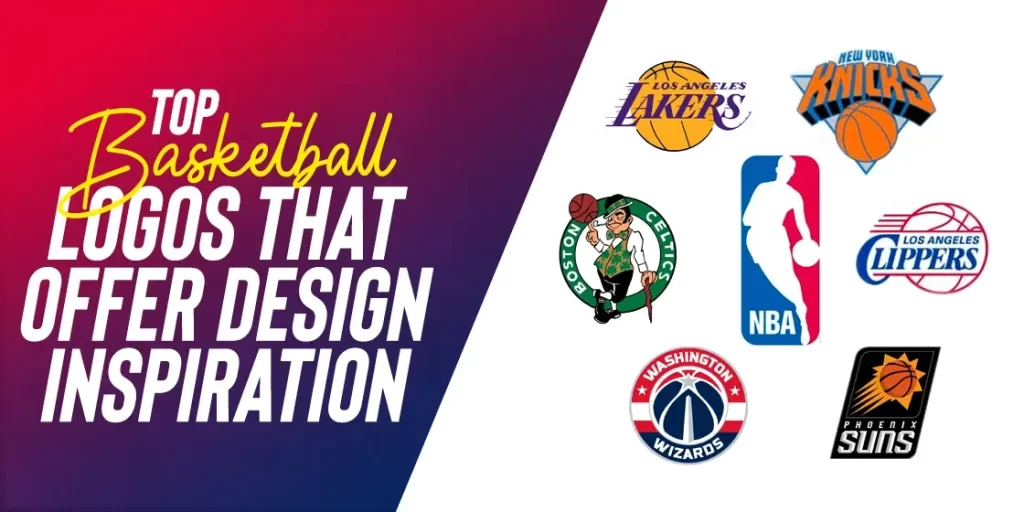 Table of Content
Get Unique Basketball Logo Ideas Inspired by the Creative Design of NBA Teams

When it comes to talk about top ranked sports in US, basketball always comes first in the list. It is followed and loved by millions in America. The association of different franchises with cities have made the sports even more popular. These teams are represented by their official basketball logos which are certainly quite famous among the fans. Every kid know about his favorite team, so as the official logo of it. They showcase their fondness by wearing jerseys designed with those logos, especially during the game days. This has made different basketball logos quite famous in the country, enabling everyone to know about them.
Speaking about the branding of basketball franchises, these logos has certainly played a massive role in their success. These emblems are always used in different promotional activities, which is indeed a part of smart branding strategy. People in general know about these logos, hence it becomes easy for franchises to connect with them through it. Their branding especially takes a step forward during the game days, as that helps team to cheer up more fans for the support. It is an activity that is seen regularly during every NBA season, and people just simply love it.
Some of the famous NBA logos are also considered perfect for design inspiration. Many people often take unique basketball logo ideas from them to design their own emblem. So, knowing about these logos is important, as it can help to solidify your own skills and offer better logo design services to the clients. In this blog, we will discuss about popular basketball logos that are known highly in the NBA circuit. This will certainly be a good read for the NBA enthusiasts who want to know some intrinsic details about their favorite team logos.
Let us first start from the basics below understanding how popular basketball is in the sports circuit of United States.
1. Prominence of Basketball in US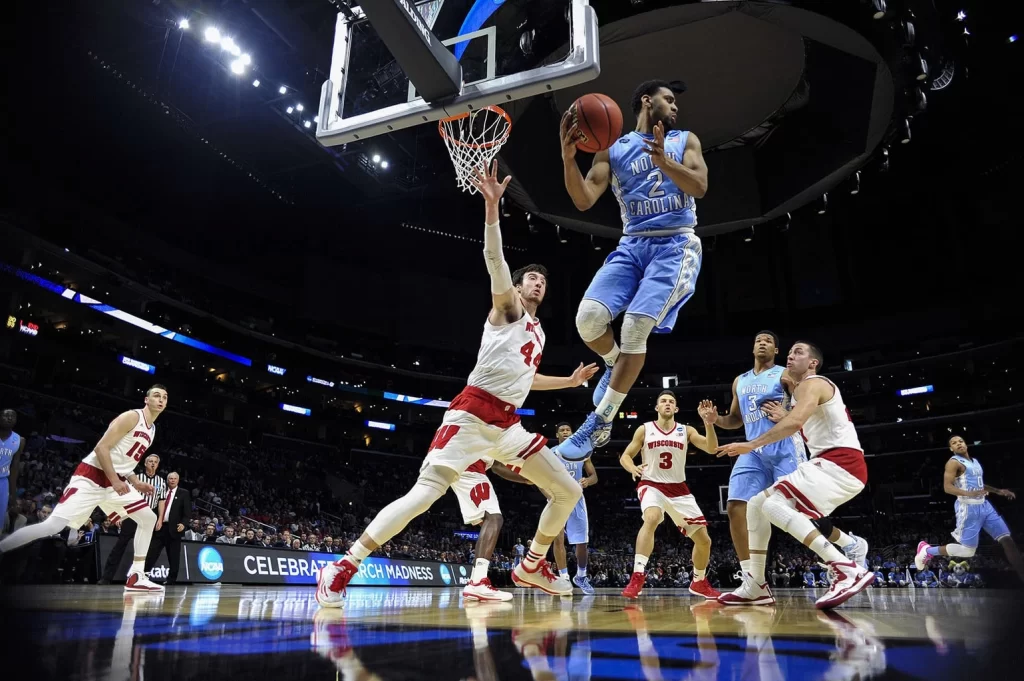 It is an undoubted fact that the sports industry of US is quite huge. From basketball to soccer and baseball to football, you can find the craze of different sports in each and every city of America. This tells a lot about their culture, as how much they love different sports. Among these names, basketball is quite popular among many people. The reason is that the history of basketball in US is quite long. It is one of those sports that is being played in the country from last many decades. This is one of the core reasons why many great basketball stars have also emerged from US from time to time.
Speaking about the popularity of basketball in US, the states that have got immense craze of this sport include Texas and California. Both of them are known because of producing top-class talent for professional basketball every year. If you will analyze how much Texas has contributed in the growth of basketball is US, you'll certainly see no ending. From Royal Ivey to Kevin Durant, there are many names that have graced this game from Texas, which is precisely termed a hub of basketball in US.
Besides Texas, California is also known for producing highly skilled basketball players in the country. Looking at the history of NBA, you an find many names that came from California and simply conquered the circuit with their stunning game skills. This list can give you many names, so it is safe to say that California is also a hub of basketball where kids not only love the sport, but also want to pursue their careers in it from a very early age.
2. Top Basketball Logos to Know About
If you are a basketball fan, you would know about the branding identity i.e. logo of your favorite team. This is an instinctive thing present in every fan who likes to cheer his/her team in every season of NBA. However, do you know how those logos were designed or when did they were introduced in the market. We are pretty sure not many of you would have that knowledge, which is why we have described some important information related to them below.
Let's take a look at the popular emblems of NBA to understand how they were created using different basketball logo ideas. It will also let you know about their origins, as well as how many times they were changed during the last few years. Let's take a look at them below.
2.1 Chicago Bulls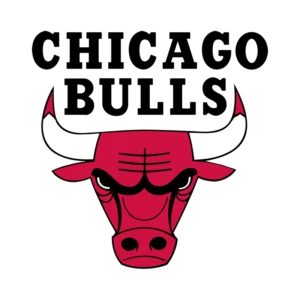 When it comes to talk about NBA logos that have bold characteristics, the emblem of Chicago Bulls always comes first in the discussion. It is a stunning logo created with a strong illustration of a bull head. This figure represents the gallant nature of this franchise, which is what they are highly known for. The logo was designed way back in 1966, and is still leading as the main image of the franchise. It didn't changed over the years, as the team decided to stick by its identity to represent a bold team image.
The colors of the logo are chosen quite carefully keeping some important things in mind. The red color of the angry bull obviously showcases the high intensity of the team, whereas black wordmark illustrates a sense of simplicity. This logo was designed by famous American designer, Dean P. Wessel. He is known for designing quality logos, in which this emblem is a one fine piece of his skillful design mastery.
2.2 Philadelphia 76ers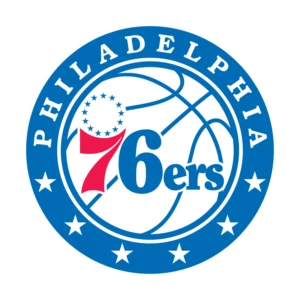 Philadelphia 76ers is also a renowned franchise of NBA having many star national players. This club was formed way back in 1946 when the league was still in a nascent stage. At that time, there were not much teams in the eastern wing of the league, which is why 76ers are still considered an important NBA team. Their history is also quite unique, in fact a bit diverse when it comes to understand their evolution in the NBA circuit.
Earlier, the team had the name of Syracuse Nationals which was changed soon after they moved to Philadelphia in 1963. A new logo with 76ers highlighted in the center was also introduced after the team was renamed. Then the evolution of this logo started, as team changed it multiple times during the last few decades. The official logo that we see today was introduced in 2015 when the team branding saw a new change. It is certainly very good, showcasing a colorful identity of the team in a prominent manner.
2.3 Boston Celtics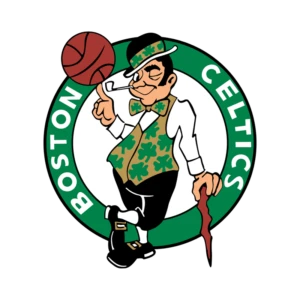 Boston Celtics is also a prominent name in the circuit of American basketball. The franchise was established way back in 1947 when NBA was still in a development stage. The first logo of the team was introduced back then consisting of a simple shamrock leaf in the middle. However, later in 1951, it received a first redesign in which a leprechaun was used as the main logo figure. From that time, it became a main consistent identity of Celtics logo that remained throughout all the iterations.
The present Celtics logo was introduced in 1996 when the team decided to have a rebrand. The color chosen for this logo is complete white and green, showcasing a stunning historic theme of the franchise. The basketball however was turned to its original color i.e. brown to exhibit a proper realistic image. Overall, this is a highly unique basketball logo that is regarded as one of the best NBA emblems in the industry.
2.4 Los Angeles Lakers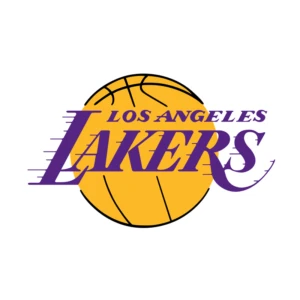 Talking about the most successful team of NBA, Los Angeles Lakers is a one name that rules all the charts. Till to date, Los Angeles Lakers has won 17 NBA titles. This is certainly a huge number defining the pure dominance of Lakers in the American basketball circuit. Due to this reason, this franchise has got a stunning reputation in the industry, which is why its branding is also strong. The logo of the Lakers is certainly a good example of that, showcasing a great class of perfection.
The Lakers logo is created with a core theme of basketball in mind. If you will see the logo, you can understand this fact quickly. The bold representation of basketball in the logo defines the true identity of the team. It looks rather simple, but presents a straightforward image of the franchise that is indeed a champion team.
2.5 Golden State Warriors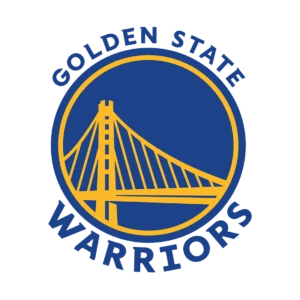 Golden State Warriors is related from the western wing of NBA. This is a franchise that has also shown great consistency over the years. At the start, the name of this club was Philadelphia Warriors. But, when the club moved to San Francisco in 1962, the name also got changed. It was given the tag of San Francisco Warriors that instantly became popular among the fans. This name remained with the franchise for next ten years, because in 1971, the club was officially renamed as Golden State Warriors.
Talking about the logo of Golden State Warriors, it is creatively designed with a stunning figure of iconic Golden Gate Bridge. The color used for this bridge is golden, whereas the rest of the logo is designed with dark blue color. This color combination certainly looks very good in the logo, depicting a decent identity of the franchise.
Frequently Asked Questions (FAQs)
Why is basketball so popular in United States?
Basketball is a popular sport in United States due to its historical roots. It is being played in the country from last many decades, which is why it is very famous in every city and state of the US.
Which basketball logos are famous among the fans?
There are many basketball logos popular among the fans. They usually associate them with their home team, which is why they get popularity. Among many names, logos of Boston Celtics, Los Angeles Lakers, Golden State Warriors and more are very famous in the country.
How to design a basketball logo?
To design a basketball logo, you need to first get some unique basketball logo ideas. This will help to enlarge your concept, and give you better suggestions related to the designing of every team emblem.
How to find best basketball logo ideas?
You can find creative basketball logo ideas by doing a comprehensive market research. It will give you plenty of examples how other known teams are creating their logos. Additionally, you can also find some good templates available on the web to assist your design research.
What type of colors should be used in a basketball logo?
You can use different types of colors in a basketball logo. It all depends on the core theme of your team, as that will decide the overall color combination and style required for the logo.
Final Words
That takes us to the end of this blog in which we have discussed different basketball logos that are popular in the American sports circuit. All of these logos are related to the NBA, as it is the biggest basketball league of United States. It is loved and watched by millions of people, which is why the teams associated with it are also quite popular in the market. They are known by their logos, as it represents their official identity in the sports circuit. This blog has listed some of the top teams of NBA, defining their history and logo in detail. It is therefore a good read for basketball enthusiast who want to know about the history of favorite teams.
Meanwhile, if you are looking for a company that can help you to design quality sports logos, get in touch with us today. We will assist you to create unique team logos, precisely as per your given demands.