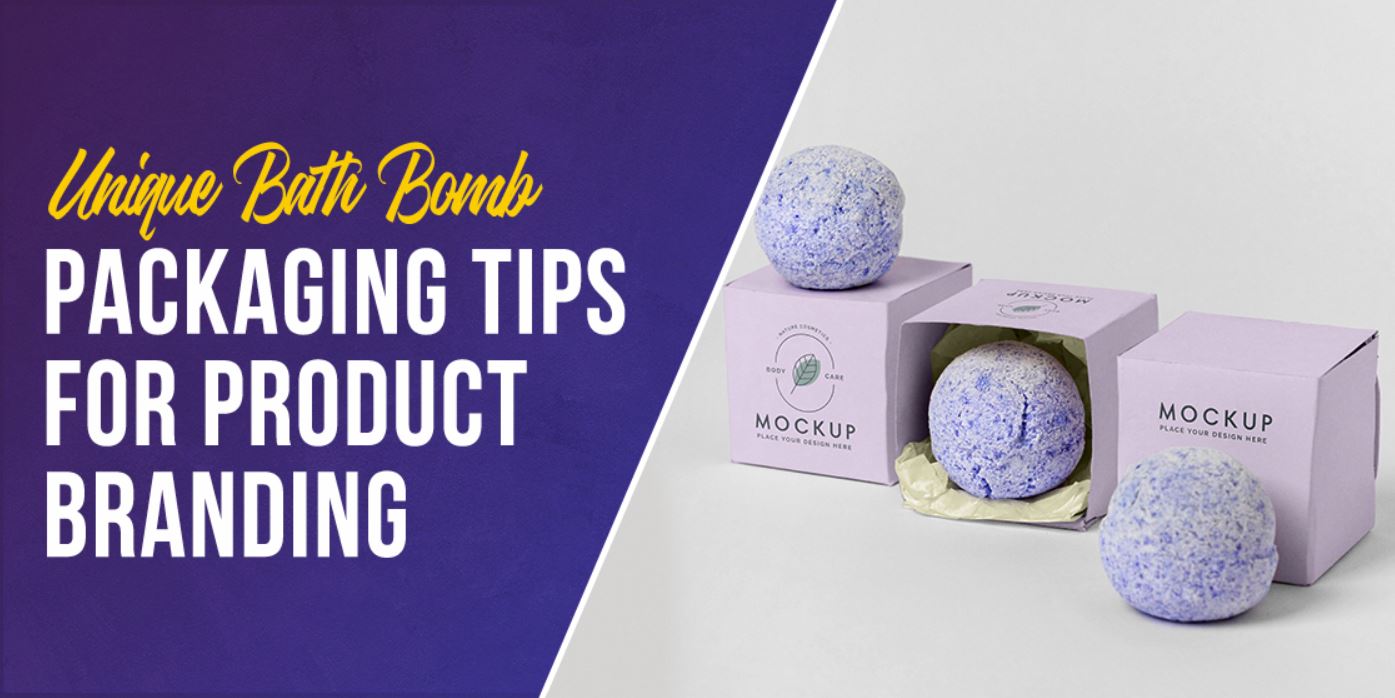 Take a Look at the Custom Bath Bomb Packaging Ideas for Product Branding
Companies offering cleaning products always pay attention to their branding and marketing strategies. It is the most important thing for their success in the industry. Whether they produce soap or bath bomb for customers, they always prefer to solidify the presentation of their products at all costs. The bath branding packages are especially given more attention due to their larger demand in the market. Not just the adults, but bath bombs are also popular among the children as well. That is the major reason why these companies always try to come up with new bath bomb packaging ideas to generate more sales from the industry.
Nowadays, there are different types of bath bombs available in the market. These unique variants require different sorts of packaging that suits well according to their scents and flavors. This requires greater knowledge about designing, as well as in-depth familiarity about the types of those bath bombs. Unfortunately, a lot of designers in our circuit do not have the basic knowledge about these things. They work with lack of bath bomb packaging ideas which is certainly a very wrong practice for designing packages.
In this article, we will discuss some useful bath bomb packaging ideas to help you understand its overall designing concept. This will let you know some great stuff related to their designing, as how they should be created according to the modern design practices. Let's first understand why packaging is important for bath bombs, and how it helps to increase their sales in the market.
1. Importance of Bath Bomb Packaging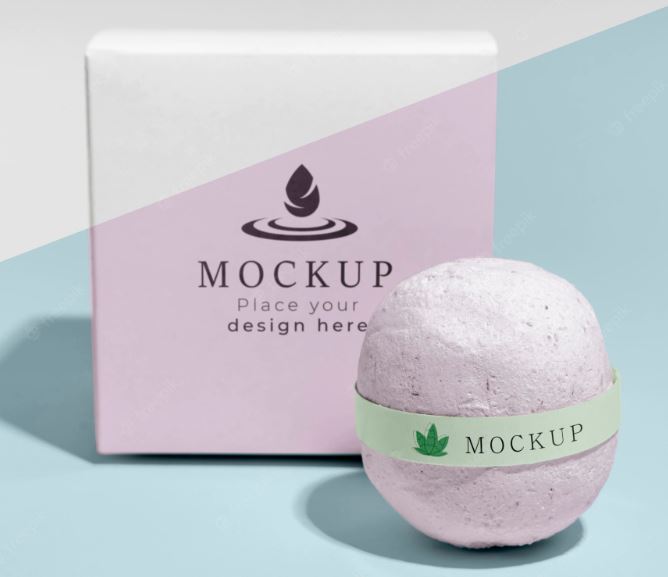 We all know how important branding services are for any company. It plays a major role in increasing the company sales, provided the marketing campaigns are also well aligned with the whole strategy. But, to get maximum advantage from branding, one must need to know the importance of using a catchy packaging design. It is the basic requirement for a strong branding that allows products to get sales as well as strong recognition in the market.
Today, brand marketers pay heavy attention towards the quality of their package design. They know that an appealing packaging plays a major role to give any product acknowledgment in the market. Without creating a quality product package design, no item can generate good sales from the market, especially when it has entered new in the circuit.
The bath bomb packages have also the same case. In fact, their packaging is more important because of having a strong branding competition in the market. Nowadays, many cleaning brands are working in the market offering variety of bath bomb products. To outclass them, you need to pay attention on the quality, as well as the representation of the product using a catchy packaging design. It will not only help to get sales, but also increase product recognition that will precisely allow the brand to grow quickly in the market.
2. Advantages of Bath Bomb Packaging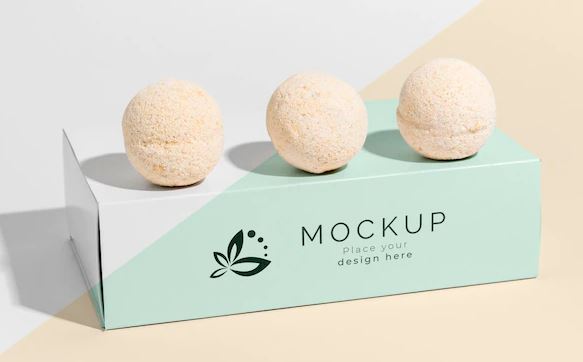 Similar to other cleaning essentials, packaging offers lot of advantages to the bath bomb products. It helps these items to get a professional representation in the market. This is certainly an important stuff for sustainable branding because the promotion of any product depends on its visuals. It helps to build a strong perception of the people, allowing them to get interested in buying these products after analyzing their overall quality.
Besides branding, a compact bath bomb packaging also helps to protect the physical state of the products. These packages come very handy when bath bomb products are required to ship to the international countries. Generally, companies prefer to wrap these products in a robust box, so that their shipment can be protected from any persistent damage.
Having a creative packaging also allows bath bomb products to get recognized easily among others in the market. It lets the people know which product is related to their favorite company and what type of features they offer in cleaning. This knowledge helps them to buy the bath bomb products, provided it also falls in their overall buying expenditure.
3. Best Bath Bomb Packaging Ideas You Need to Know About
The packaging of any product requires good knowledge about the trends as well as the actual demands of company branding. Unfortunately, many people do not have both of them which eventually cuts short their branding ideas towards bath bomb packaging.
If you are also struggling to design engaging packages due to getting short of bath bomb packaging ideas, take a look at the tips given below. These practices will come in handy to design different types of bath bomb packages, rightly according to the latest market trends.
3.1 Custom Bath Bomb Packaging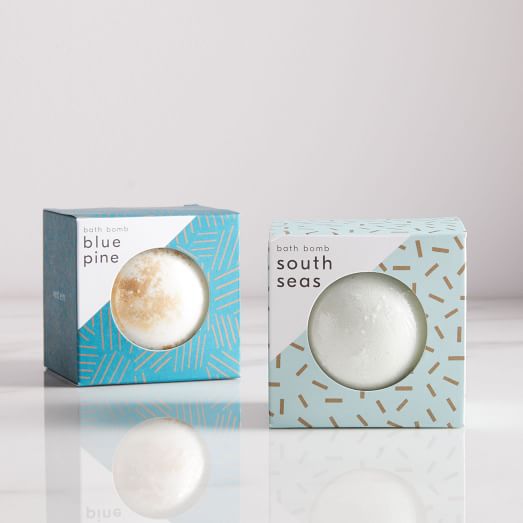 Considering the rise of custom branding, many companies are preferring to create custom bath bomb packages for strong product promotion. It is a technique not only used for bath bomb products, but also for other items related to different industries. The cleaning products are specifically made using custom printed boxes. It gives designers a freedom to create fully customized packaging right from the scratch. This way they can create box designs according to the brand requirements, precisely by following the given custom brief.
Creating a custom design for bath bomb products provides various kinds of advantages. It makes the packaging of your products totally unique among others. This enhances the recognition of your products in the market. People get to know about your products by looking at its catchy custom box design. If it is being made professionally, it helps to increase the reputation of your bath bomb products. This provides better increase in sales, as well as strong acknowledgement of the products in the market.
You can also use custom printed shapes in the designing of these boxes. This is also a very popular practice used by many companies in the custom packaging of bath bomb products. Generally, these shapes are related to the theme of the company, as they enable people to understand the overall concept of the company branding.
3.2 Colored Kraft Paper Wrapping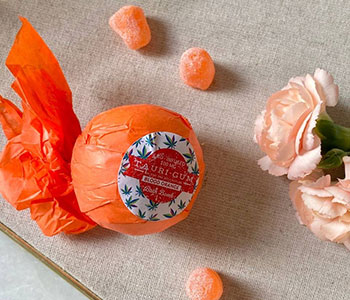 Simple yet aesthetic, wrapping bath bomb with Kraft paper makes the whole product illustration highly attractive. It is one of those practices that is used by the top bath bomb manufacturing companies working in the industry. It helps them to bring a uniqueness in their branding, so that more and more customers can get attracted towards their offerings.
Nowadays, companies use different colors of Kraft papers for bath bomb wrapping. It mostly depends on their company theme, or sometimes the specific events surrounding the product promotion. For instance, many companies use red Kraft papers to wrap bath bomb products during the Christmas season. It depicts the theme of that event which attracts more customers to buy the bath bomb products for Christmas gifts.
Similarly, orange and yellow Kraft papers are used for wrapping during the Halloween. It is suits perfect for that event, allowing companies to do the bath bomb branding using the precised Halloween theme. Meanwhile, some businesses also use colored tissue papers instead of Kraft papers for bath bomb wrapping. It looks equally aesthetic and appealing to the eye, provided all the design work in the wrapping has been done appropriately.
3.3 Labelled Bath Bomb Packaging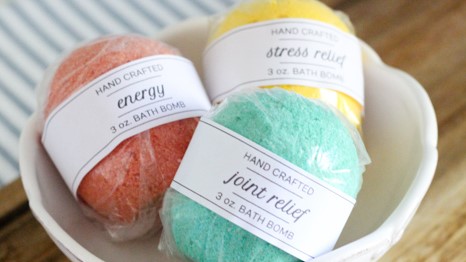 Labelled packaging is also preferred by many bath bomb manufacturing companies. It not only offers a great branding technique, but also a cost effective way to create bath bomb packages cheaply. This means that the bath bomb will not require a whole box to get packed. Instead, it will be wrapped by just using a simple paper with a catchy label on the front. This could contain anything like promotional code, discounts, or any other thing related to the brand.
The color selection for labels will require a good understanding about the actual theme of the brand. You cannot just use any random color in these labels, as they define the main branding theme of any company. Similarly, just like colors, you also have to pick the right typography for the labels. It is also very important, because anything written on these labels depends heavily on the quality of the selected lettering style.
Some companies also use pictorial labels on the front of their bath bomb products. This means that they like to print some figures or images on these labels to make them more appealing for the users. It is also a great technique to bring freshness in bath bomb branding, allowing it to gain more attention of the customers.
3.4 Bigger Box for Bath Bomb Bundle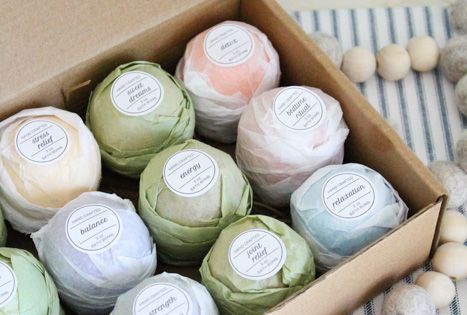 Sometimes, people require a bigger bath bomb box for gifting purposes. This is different from a conventional box because it includes different types of bath bombs inside a single box. Generally, it is called a bundled packaging consisting of different varieties of bath bomb. It is mostly required when people want to give multiple types of bath bomb to their loved ones as a gift. It generally gets into the demand during the specific events, like Christmas, Halloween and more others.
Normally, this type of bath bomb packaging is created on the specific orders of customers. People are given the choice to specify which type of bath bomb they want to put into this customized box. They are further asked how these bath bombs should be arranged to give the boxes a better appealing look. Though the pricing of this box is a bit high, but it makes sure to build a complete package that could help users to find all flavors of bath bomb inside a single packaging box.
Frequently Asked Questions
Like any other cleaning product, bath bomb also requires strong branding to grab sales from the market. The branding depends heavily on packaging, as it is the first thing that comes into the notice of people. It is therefore recommended to design the bath bomb packages perfectly, so that it can grab maximum attention.
You can find plenty of bath bomb packaging ideas available on the internet. These packaging ideas will help you to design and package bath bomb according to the latest standards. Just make sure to pick the right practice that fits your branding needs and overall theme of the business.
When bath bomb packages are made uniquely from scratch, it is termed to be a custom branding package. It is entirely different from the rest of the products, as everything is made custom on the visuals.
You can use different types of labels on bath bomb depending on your branding requirements. Just make sure to pick the correct color tone and typography for these labels, so that they can offer a strong branding message to the customers.
To put different types of bath bomb in a single package, you need to develop a bigger box with custom size. This box will be made with different little compartments, allowing you to arrange multiple bath bomb in them easily.
Conclusion
That concludes our entire article in which we have discussed different bath bomb packaging ideas in detail. These products are undoubtedly considered a great pick for gifts as they are loved by ages of people. It is the major reason why the packaging of these products matters a lot. It is certainly necessary to package these bath bomb boxes creatively, so that it can offer an impactful branding look to the customers.
In this article, we have tried to explain some major tips about bath bomb packaging, as how it should be assembled in a perfect box to offer a catchy presentation. These techniques will help you to package different types of bath bomb products, allowing your branding to get a top-notch look.
Meanwhile, if you are looking for an agency that could help you to design bath bomb packaging perfectly, contact us today. Our experts will work dedicatedly with you to create custom bath bomb packaging, rightly as per the brand requirements.