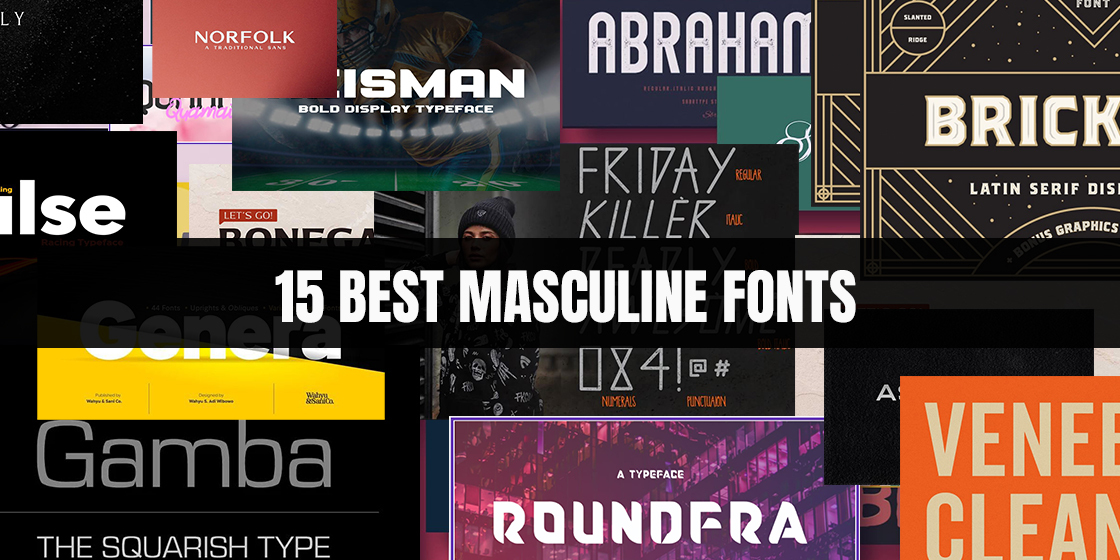 Know About the Best Masculine Fonts You Can Use in Designs
Being a designer, you are always looking for such elements that can add a flair of creativity to your work.
The usage of right fonts in this regard is termed highly important. It is quite a crucial element of design that needs to be used very wisely depending upon the nature of the artwork. Many designers prefer using masculine fonts in all types of their artwork, such as logos, banners, visiting cards, and more others.
The reason is that this font style is pretty bold and comes in different variations for a range of usage purposes. If you are working at a graphic design agency, you must need to know how to utilize it in your relevant artwork, depending on the overall concept of design.
1- What are Masculine Fonts?
Masculine fonts come from a specific type of typography class known as Slab Serif. It is used precisely for writing texts in bold and highlighting the overall sentence with added weight. They are specifically considered for creating corporate artworks, such as company logos, banners, presentations, and more.
These fonts have a unique edgy effect that makes its overall look highly bold. They are primarily used to make any artwork prominent. This allows people to take note of the services or products mentioned in banners, posts, etc.
2- Evolution Through Time
Masculine fonts have evolved rapidly over the years. It specifically emerged more when the design trends started to change in the industry. These fonts cannot be classified as vintage fonts. However, it has got few types that have got shades of classical style.
This makes masculine fonts a good combination of the two types. Those who want to give their artwork a modern touch can use its latest font trends. Whereas those who want to keep their banners simple can go for the classical styles.
Below, we will define some of the best masculine fonts you can use in your designs. Let's take a look at them in detail.
3- Top 15 Masculine Fonts You Could Use in Custom Designs
You can find different types of masculine fonts on google. Here are some of the most popular styles you can use in your designs.
3.1- Pulse
Depicting the boldness of masculine style, Pulse is a highly popular font used extensively by designers around the world. It fits perfect for creating various types of designs including logos, brochures, posters and more others.
Besides the masculine look, it also looks like a racing typeface due to its overall thickness. That is why it can also be categorized in the sports fonts list.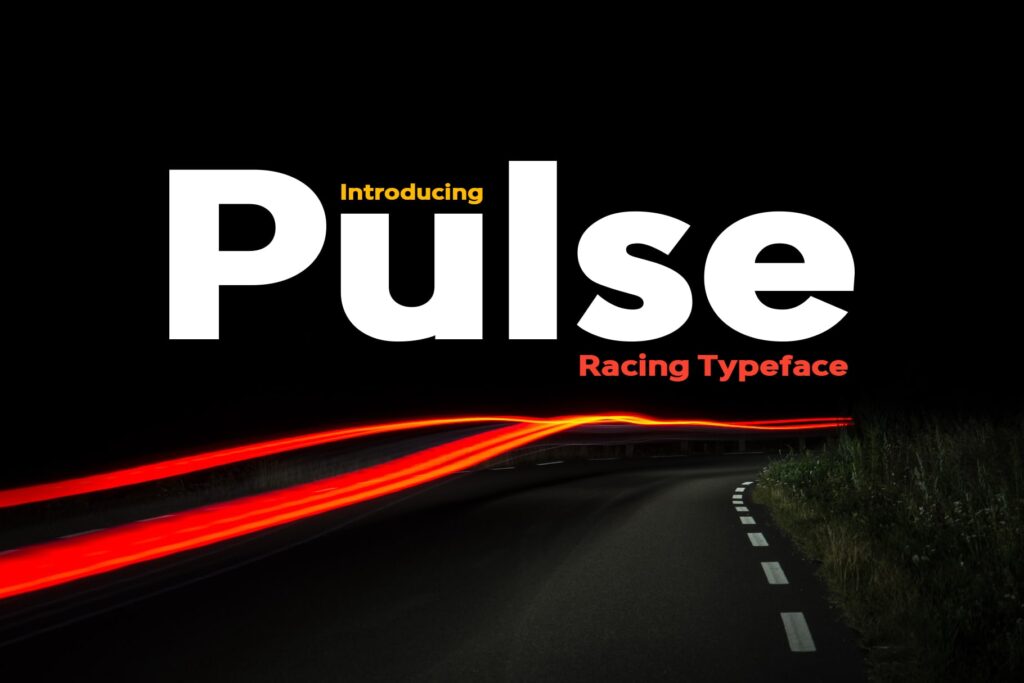 3.2- Bonega
Bonega comes from a masculine font family that looks classical in style. Its font representation gives a typical vibe of 60s typeface, making it a perfect choice for simple banners and logos. Its thick yet sharp edge also gives it a bit of a classical look just like the typefaces of old newspapers.
All of these attributes make Bonega a perfect combination of classical styled masculine typeface. It was created uniquely for all types of branding designs including logos, business cards etc.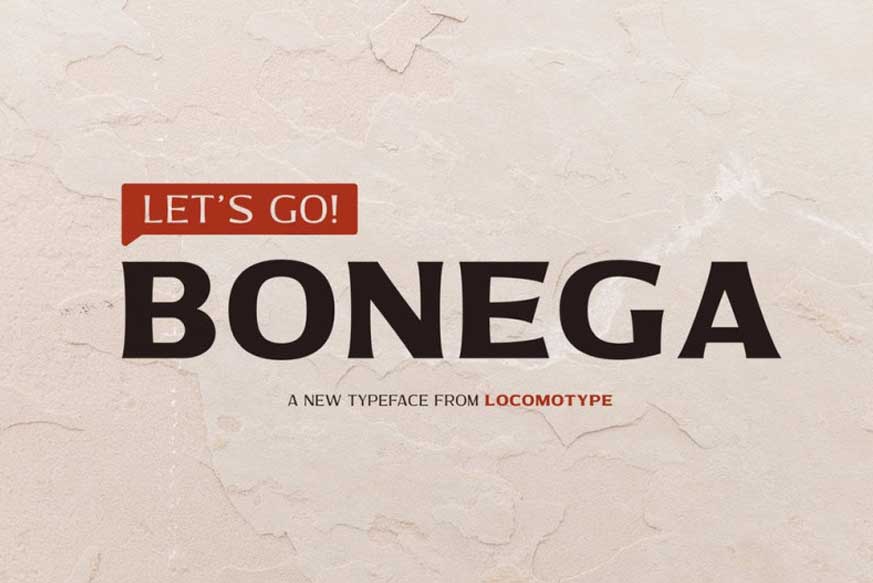 3.3- Avaboca
Avaboca is also a very popular manly font designed with a black condensed san serif design. It fits perfect for the designs that require mass audience attention, such as company banners, flyers and other material.
Most designers prefer this font with a color combination of black and white color. Meanwhile, you can also use it in your custom design as per the given requirements.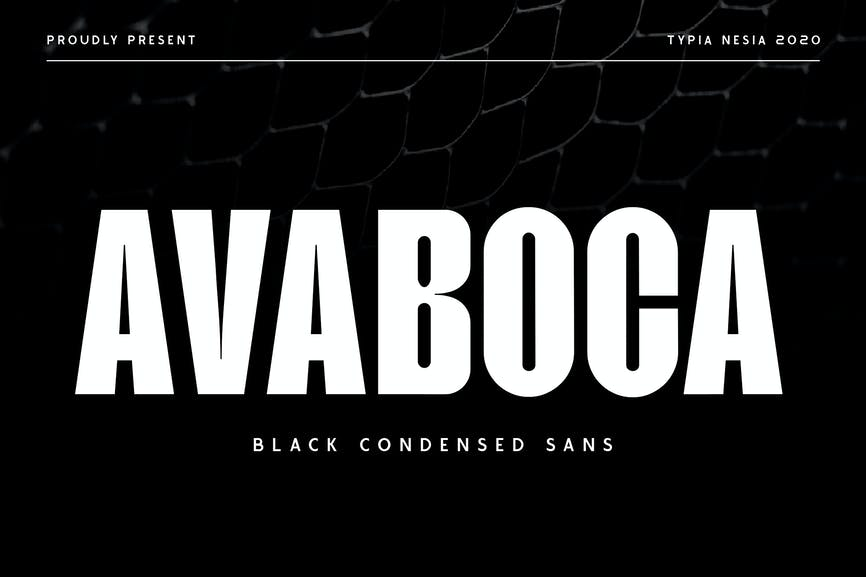 3.4- Gamba Font
Gamba is a modern masculine font, created with a flair of simplicity. It is not as thick as the other manly fonts, but still looks prominent on 80s graphic designs. It can't be recommended for logos, but suits perfectly for general company branding materials. This includes business cards, flyers and other similar stuff.
Besides the alphabetic usage, Gamba is also recommended for typing numeric characters. Its simplicity allows it to carry both styles, making it a decent choice for alphanumeric usage.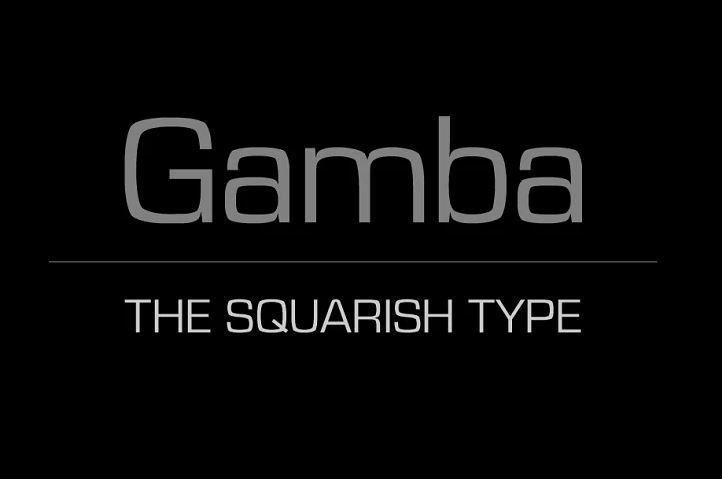 3.5- Heisman
Need a specific typeface for sports design? Look no further than the Heisman manly font. It is created in a unique sporty look and suits perfect for sports logos, jerseys, and other branding materials.
It is an all-caps font created with small and large gap characters. Having a full custom bundle, you can easily play around with these gaps and can formulate the spacing of the font as per your own needs.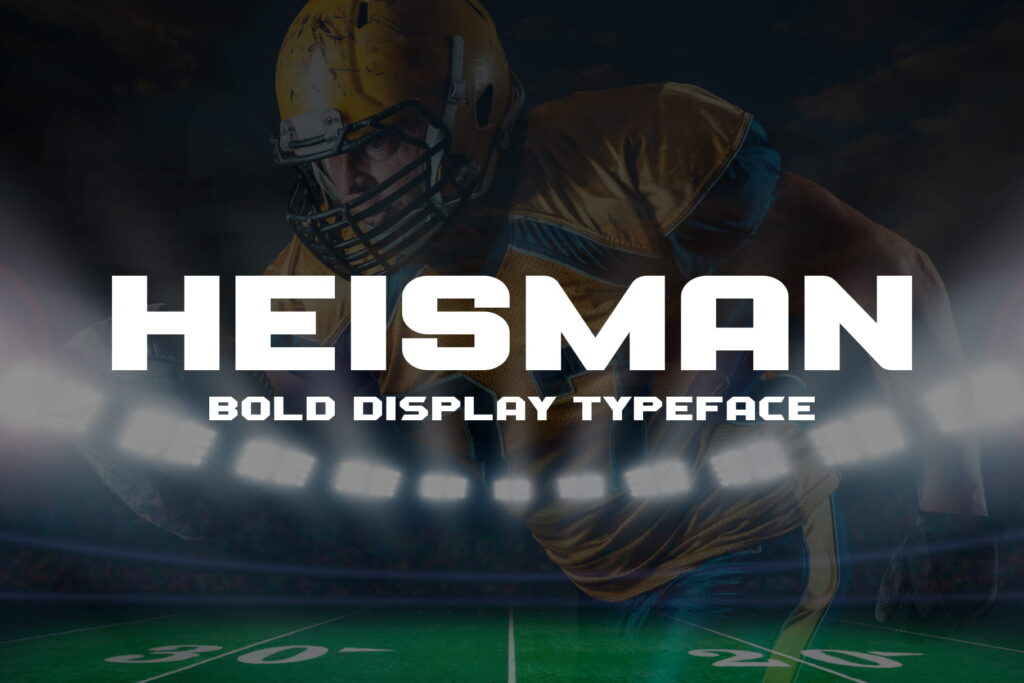 3.6- Friday Killer Font
Just as the name suggests, it is quite a unique typeface created with a sparkle of creativity. It can be termed as a new-age masculine font crafted to bring uniqueness in posters, cards, etc. You can use this masculine font for tattoos, as its style fits perfectly for that.
The design of Friday Killer Font precisely showcases the origins of its adaptation that is inspired by the idea of streetwear. You can get this font in four major styles that include regular, italic, bold and bold italic. Besides them, it is also available in numeric style, making it a complete alphanumeric typeface.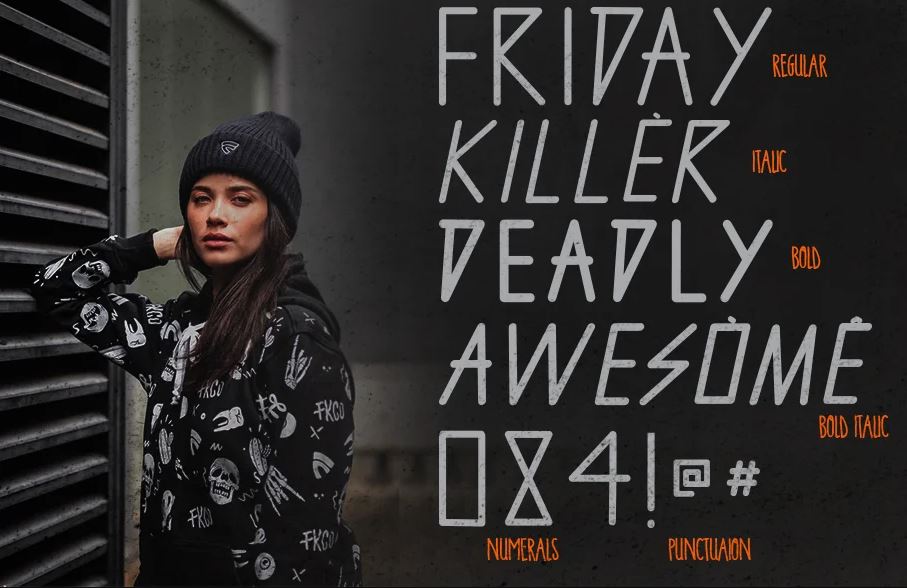 3.7- Brickton
Brickton comes from a specific class of manly fonts that looks classical in style. Its original type is Latin serif, which is why the bold thick size with a layered style gives it a stunning prominent look. It can be used with any color tone and background, giving you an opportunity to integrate them easily. When using branding posters or logos, make sure to keep it in the caps lettering, as it looks aesthetically perfect in that particular style.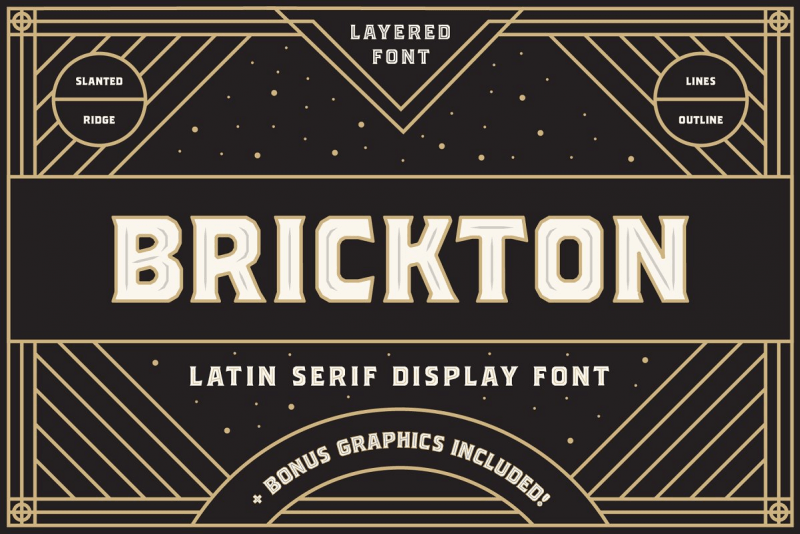 3.8- Genera
This free masculine font is created with eye-catching boldness, fitting perfect for designing brand logos. It is one of those fonts that can be used both in caps and small lettering, as per your preferred design requirements.
While using Genera as your base font for headlines, posters, and other stuff, make sure to pick a catchy background color to make the font text more prominent. It looks better when used with the right color theory, allowing your overall design to get more attention.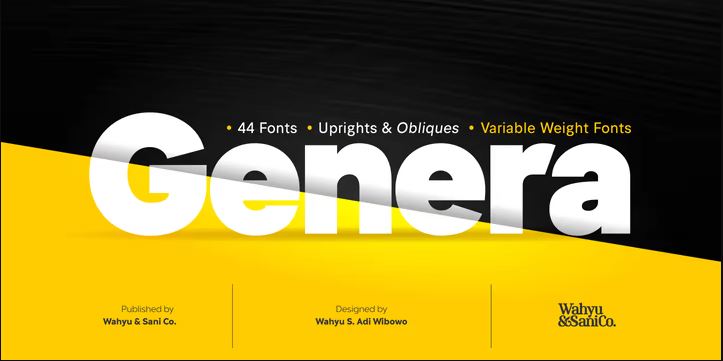 3.9- Norfolk
It is a traditional masculine font that looks very pleasing to the eye, especially when used with the right background tone. Many leading brands in the world such as L'Oréal Paris & others use Norfolk as their base font, rightly due to its great simplicity.
It is a conventional sans font that can be perfectly used for any type of logo, without any major customization or modifications. However, depending on your needs, you can always change its color options and bordering style, giving your design text a perfect personalized look.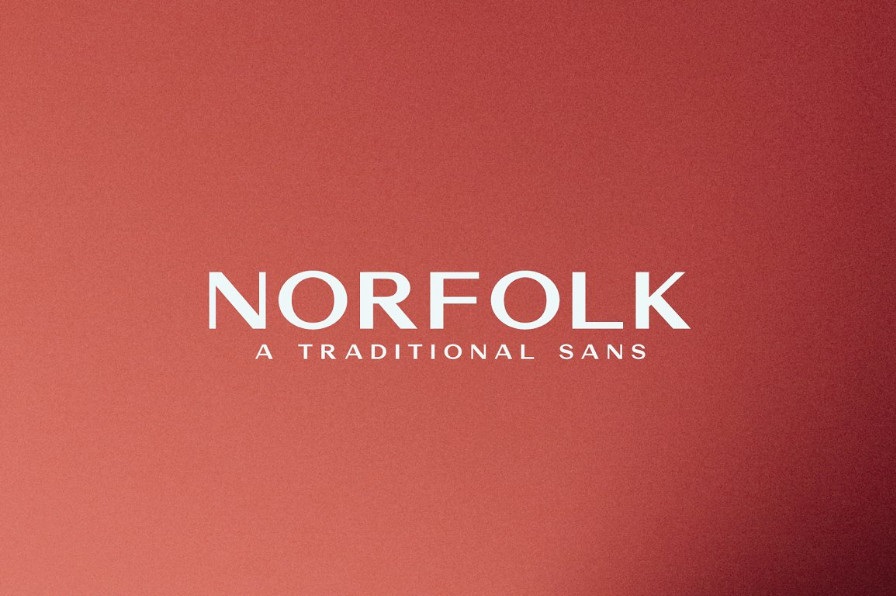 3.10- Board and Batton
Board and Batton is yet another vintage masculine font that gives a perfect classical feel. Its bold styling makes it a perfect typeface for headings, giving your design a complete sharp look. It is best suited for large banners and posters, rightly due to its solid style.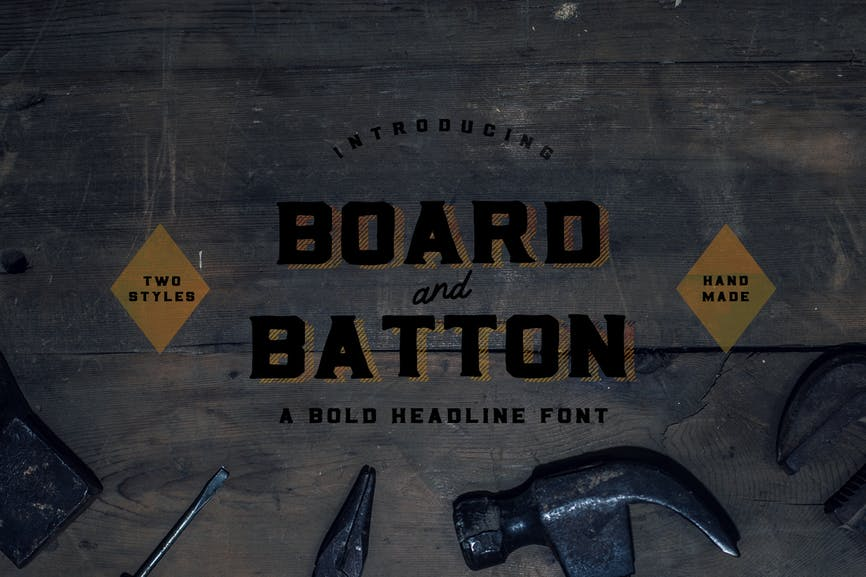 3.11- Revans Font
Simple but unique, Revans gives your artwork a nostalgic 90s feel, blended with the artistry of fine typography style. It also belongs to the strong serif family, which is why it looks very extravagant in style. From brand logos to poster headings, you can use revans font anywhere utilizing your own custom preferences.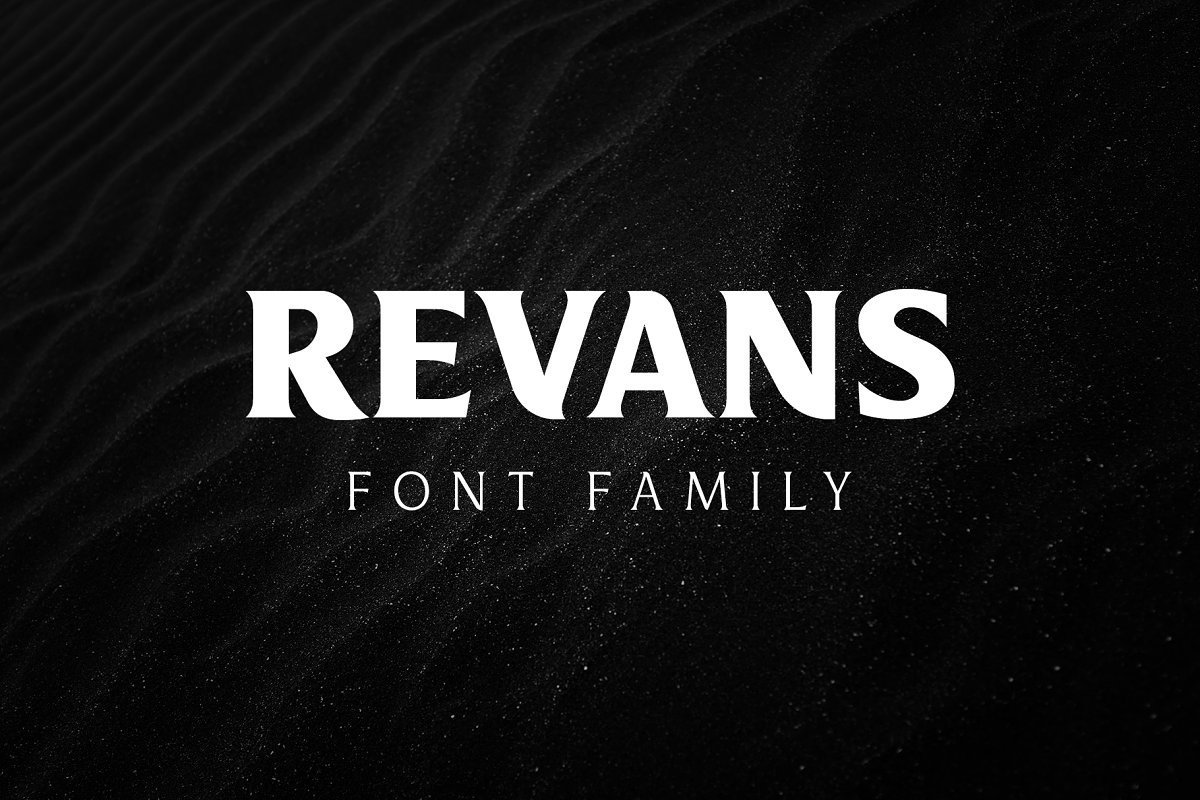 3.12- Roundfra Font
If you are looking for a typeface that can give your design a modern touch, look no further than using Roundfra fonts. It is a very unique font that is created with artistic style and suits best on all types of designs.
Like the other manly fonts, its edges are a bit sharp and the overall size is quite thick. This gives you an advantage to write impactful slogans or headings with it.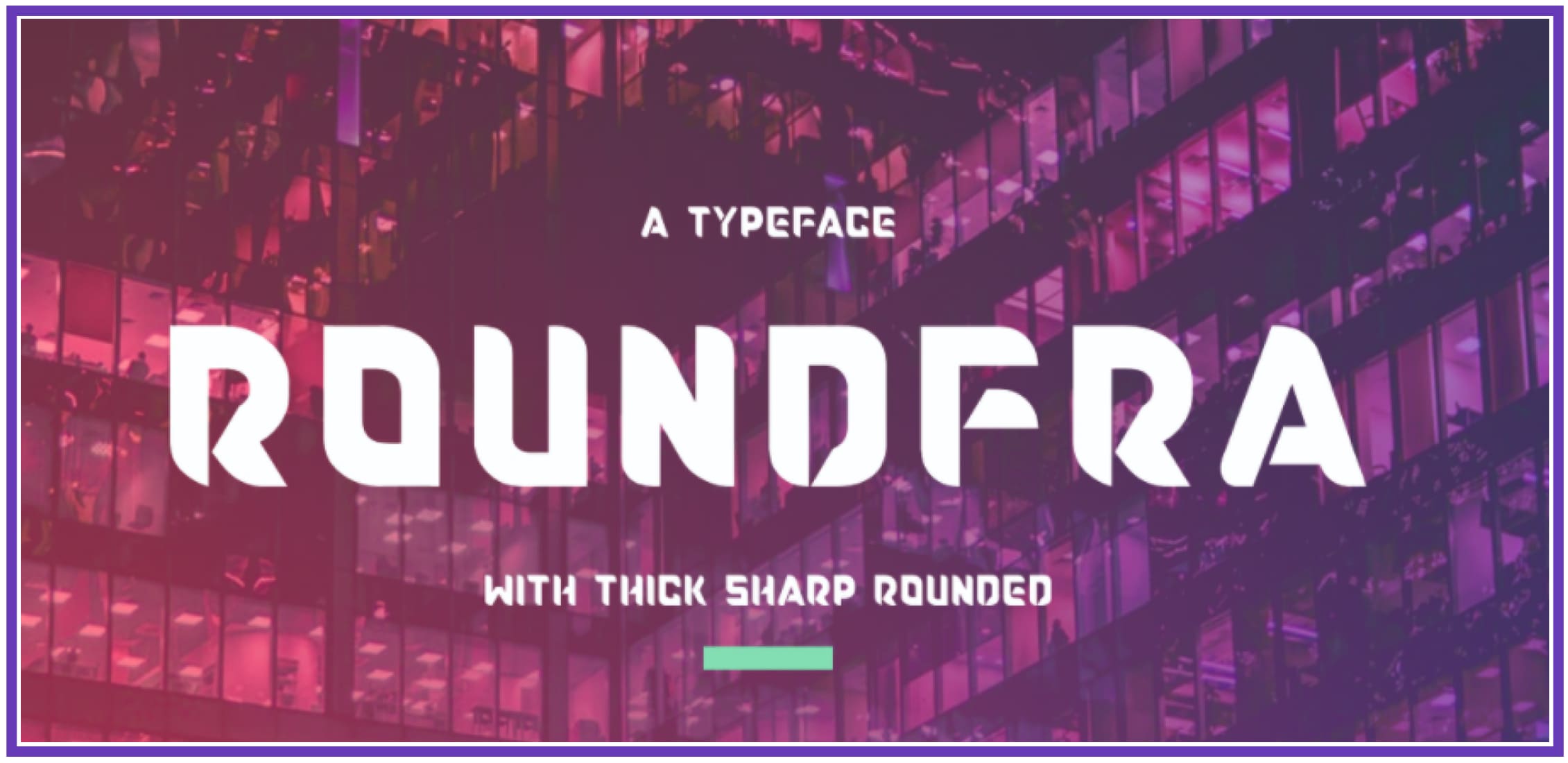 3.13-Quamaine Font
Quamaine is yet another fine masculine font that you can use in all types of graphic designs. It comes in two types of styles i.e. bold and italic, giving users a good opportunity to customize it as per the defined requirements.
If you are opting for banner headlines, make sure to choose the right color that matches with the background perfectly.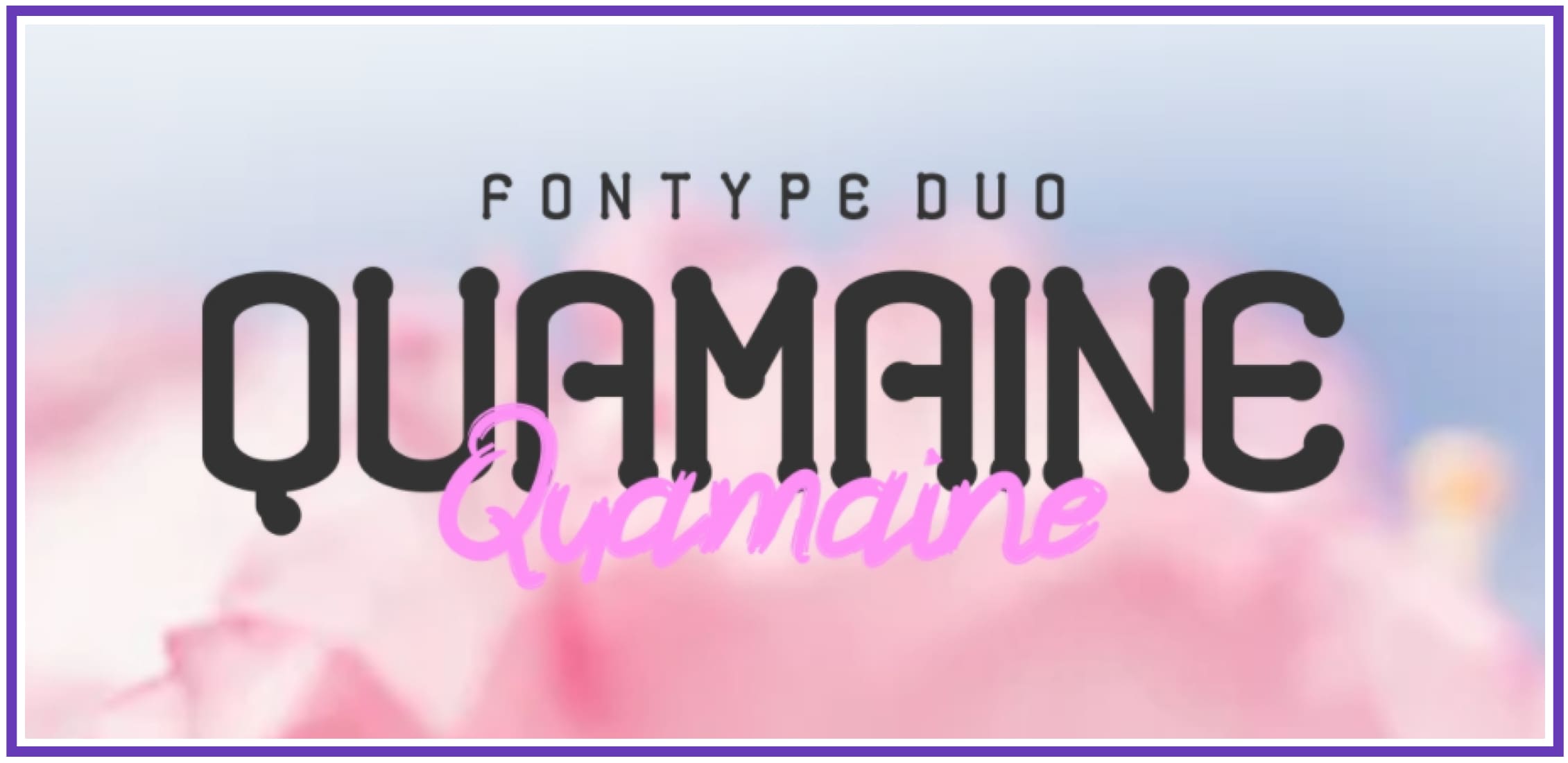 3.14- Indiana Pacers
Just as the name suggests, Veneer Clean font is a special masculine typeface that looks clean in style. Created by Yellow Design Studio, this typography comes with 8 font options including regular, soft and round versions. All of these styles offer subtle clean lettering, giving your design a sophisticated look. Due to the efficient spacing and bigger lettering style, it looks much better in caps. That is the main reason why it is purely recommended to use in content headings.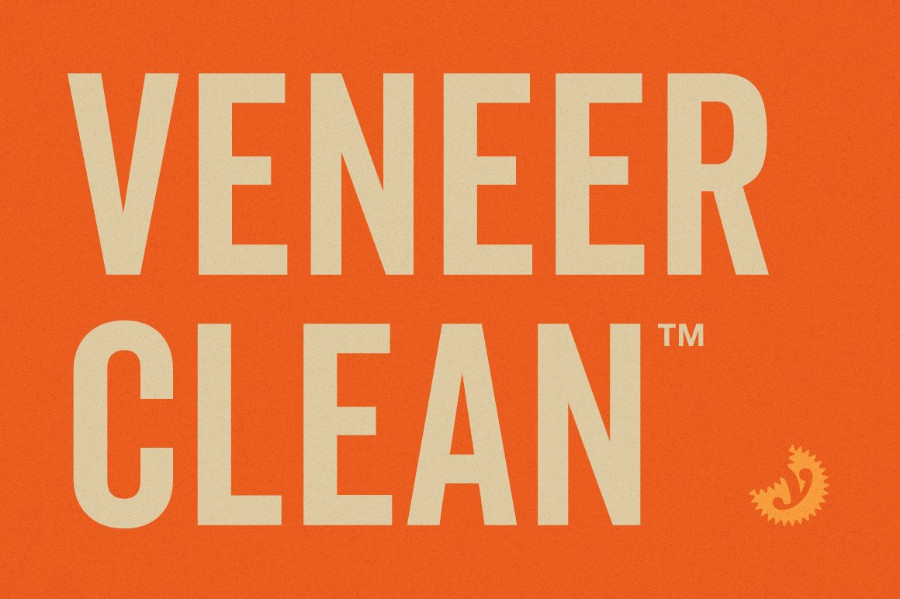 3.15- Asterone Modern Font
This manly typeface looks very elegant and is quite a perfect choice for a range of branding designs. It is an all-caps font, which is why many designers usually prefer it for creating logos or banner headings. It certainly looks artistic in style and has got the finish to get used in all types of banners, posters etc.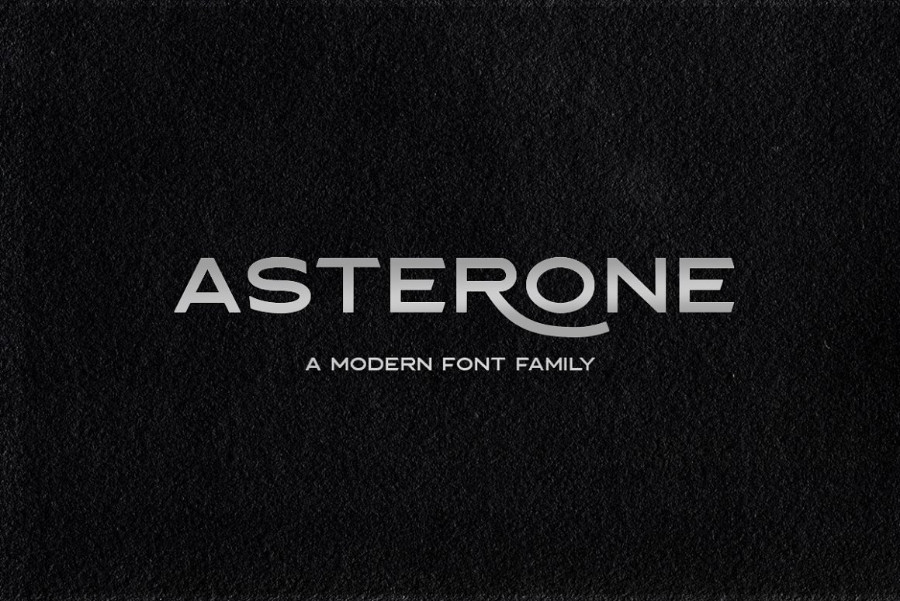 4- Top Places to Download Masculine Fonts
Here are the top sources on the web where you can find a range of masculine fonts as per your defined needs.
4.1- Dafont
Dafont is the leading website on the internet where you can find different types of fonts according to your custom requirements. The site has got a good list of masculine fonts available in its portal, giving you a great choice to pick anyone quickly. From Revans to Norfolk, you can get a variety of masculine fonts on Dafont quickly. Moreover, you won't have to pay any additional charges as the downloading is completely free.
4.2- Pixelo
Designers from around the world regularly use Pixelo to download their required fonts. The library of pixelo masculine fonts is pretty large, offering more than 100+ fonts with different styles. If you are looking for a portal where you can get quality manly fonts, browse through the huge list of pixelo. It will give you thousands of typefaces that you can download instantly according to the design specifics.
4.3- Font Get
Font Get also stocks a vast library of manly fonts, ranging from Geneva to Orbit and more others. It is termed as a top masculine font generator where even beginners can try out different font styles on their live text.
Beside manly fonts, the site also offers other different fonts. This includes futuristic fonts, digital, retro and more others. The best thing is that all of these fonts are absolutely free and can be customized swiftly as per your own needs.
Frequently Asked Questions
There are plenty of sites available on the internet where you can find different types of masculine fonts. Some of the most popular among them includes Dafont, 1001fonts.com, font space and more others.
Yes, Cricut Design Space allows you to use masculine fonts on all types of design projects. You can download manly fonts for cricut from a number of websites on the internet, including font gate, hip fonts and more others.
Canva is a popular source to create great designs online. You can bring creativity to those designs by using interactive masculine fonts. There are numerous sites where you can find these manly fonts absolutely free, such as font squirrel, pixelo and more others.
Yes, you can use masculine fonts on word to write all types of documents. Just download any preferred manly font from the internet and install it on your computer. It will be automatically enabled in Microsoft Word, giving you ease to write documents with it.
There are two types of masculine fonts available on the internet. The first one belongs to the classical family, while the other relates with the modern style. Both of these types are preferred by designers around the world and are used extensively in different types of designs.
Final Words
That sums up our complete blog in which we have listed some of the most popular masculine fonts in the market. These typefaces are undoubtedly quite unique and offer a great visual look to the text when used with the proper conjunction of color tone and style.
Besides these, you can also find out few other exciting manly fonts over the internet as well. The list of their types is increasing day by day, offering designers more amazing choices to go with.
If you don't know how to use them properly in designs, feel free to contact us. We will offer precise designing solutions with utmost perfection, as per your requirements.