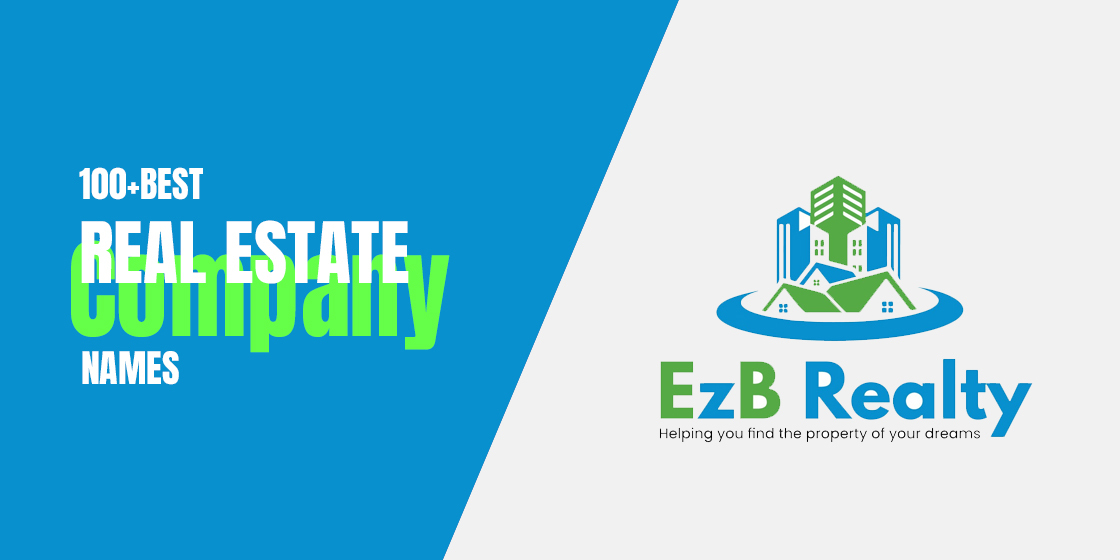 Unique Real Estate Company Names That Can Drive Customers
Being a business owner, you would sometimes feel confused while thinking about the company name. It is indeed a difficult task and you have to be very strategic while choosing any name for the company. If you are a realtor, then this selection should be more specific looking at other real estate company names in the market.
To pick a perfect name, you need to keep in mind certain things. The reason is that it is not a straightforward process in which you can pick any random name. It requires you to be completely sure that the company name will resemble your business theme and will attract customers' attention.
Many times real estate businesses only get ignored in the market due to having pathetic company names. Despite providing great services, they cannot get much customers' attention which eventually leads to their failure in the market.
It is therefore advised to take help from any professional branding agency that has the required knowledge of naming a real estate business.
Meanwhile, if you want to pick a name yourself, below given examples would be helpful for you. Let's first understand the points on how to name any real estate business perfectly.
1. Points to Remember While Choosing Real Estate Company Names
There are certain points you need to remember while naming a real estate business. These points relate directly with your branding and the reputation of the company in the market. Here are some of them defined below.
1.1 Pick Professional Terms
It is best recommended to stay professional while choosing a real estate name for your company. Your market reputation will rely heavily on it, especially when you are a new entrant. A professional real estate business card and name will allow you to look organized and classified in the market.
1.2 Choose Easy to Understand Words
It is also advised to go for those names that can be easily read and understood by the customers. These types of names are more attractive as compared to complicated names. They can engage more people and can allow you to create a better understanding in the market.
1.3 Do Not Copy from Others
Many people often pick resembling names of other brands to get a quick recognition in the market. This is a very bad practice and it just shows their immaturity as a brand. These types of names do not help them to gain any attention, as people already know about the original real estate businesses. Hence, try to be unique while picking the company name. It will help to build your own identity without marketing any other company's name.
1.4 Pick Memorable Names
As a realtor, you would never want the customers to forget your business name. This could be done by picking a perfect name that stays memorable forever. You should think of a name that looks unique, as well as catchy among others. This will simplify your branding efforts and will give your real estate business a great footprint in the industry.
2. Top Real Estate Company Names You Can Use for Your Business
Here are some examples that you can use to name your real estate business. All of these names are unique and made right according to the latest market standards. Let's take a look at them below.
2.1 Catchy Real Estate Company Names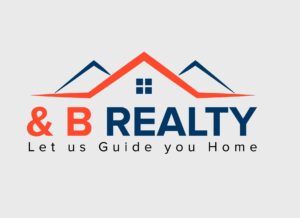 Picking a catchy name is essential for any business. It allows them to gain attention of the market quickly. For realtors, these types of names work pretty well. It gives a unique presence in the market that allows them to get more projects from the industry.
Here are some catchy real estate names that you can use for your business today.
Star Line Realtors
Brooklyn Real Estate Company
Zephier Properties
Home Comfort Real Estate Solutions
All American Real Estate Giants
Sharp Realtors
Blue Sky Real Estate Services
Green Flag Real Estate Company
Premiere Real Estate Solutions
Tulip Real Estate & Property Contractors
White Stone Realtors
Genesis Properties
Turnkey Real Estate Solution
Nova Real Estate
Perfect Homes Realtors
Green Town Real Estate
Arrow Realtors
Rubicon Real Estate
Central City Realtors
Whitestone Real Estate Services
2.2 Creative Real Estate Names
If you want to succeed in the competitive world of real estate, then you need to pick up creative names. This will give your company a better recognition as well as project opportunities in the market.
To pick a creative name, you need to think out of the box terms. These words should not be commonly used, but must relate with your branding theme. Here are some examples of creative real estate names that could come handy in your selection.
Broad Street Realtors
West Avenue Real Estate Company
Green Line Real Estate Solutions
Central Homes Marketplace
Coastline Properties
Goldstar Real Estate
Sunshine Realtors
Atlas Real Estate Company
Crystallite Property Solutions
Best Home Properties Circumference
Master Realtors
Star City Real Estate
Creative Property Finder
Bay point Real Estate Solution
Meticulous Realtors
Capstone Home Finders
Urban Homes Solution
NY Real Estate
Cornerstone Real Estate
Best Property Solutions
Woodland Real Estate Company
Galaxy Realtors
2.3 Good Real Estate Company Names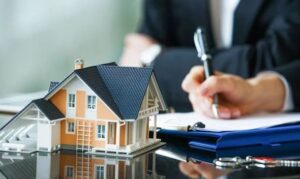 It is important to pick those real estate company slogans and names that can get customers' trust. This could be achieved by picking good real estate company names having some catchy words. Here are some of them given below.
City Lights Real Estate Solution
Brandon Real Estate Services
Star Island Realtors
Kingstone Real Estate Agency
Home Dealing Masters
Sterling Property
Blue Beacon Real Estate Property
Pivotal City Realtors
Ignite Real Estate Agency
Ambrose Properties
Fairmount Real Estate Services
George's Real Estate Agency
Argus Real Estate
Top Line Realtors
Hive Real Estate Services
Sky-high Properties
Orange Real Estate Company
Metroplex Realtors
Agility Real Estate
Ascent Property Solutions
2.4 Real Estate Business Names
Getting a perfect name for your business could be a difficult task if you do not have any knowledge about it. Here are some great naming examples that will help you to choose one according to your preferences.
Landmark Real Estate Properties
Dream Homes Real Estate
Edison Avenues Real Estate
Florida Property Solution
Stars Real Estate Services
Harrison Real Estate Solution
Urban Homes Solution
High Castle Properties
Paragon Homes Solution
65 Street Real Estate
Golden City Real Estate
Redhead Realtors
Beachfront Properties
Meticulous Homes Solution
Silverstone Realtors
Jimmy's Real Estate Solution
Blue Horizon Real Estate
Greyson Real Estate
Star Link Properties
Kingstone Real Estate Company
2.5 Real Estate Company Names Suggestion
If you aren't getting any ideas related to the naming of a real estate company, try to take suggestions from the internet. It is a great source where you can find many examples and names according to your preferences. Here are some of the real estate company names suggestions given below.
Imperial Real Estate Services
Unified Real Estate Solutions
Big Bond Realtors
Ideal Property Solutions
Porchlight Realtors
Goldfinch Real Estate Company
Platinum Real Estate & Property Solutions
Sunstone Real Estate
Summit Real Estate Solution
Nova Group Realtors
Zenith Real Estate
Continental Real Estate
Star Island Properties
Royal Real Estate
Paragon Realtors
Modern Real Estate Solutions
Vanguard Properties
Heavenly Real Estate Services
Equinox Real Estate Company
Fairmount Realtors
3. Best List of Real Estate Companies in USA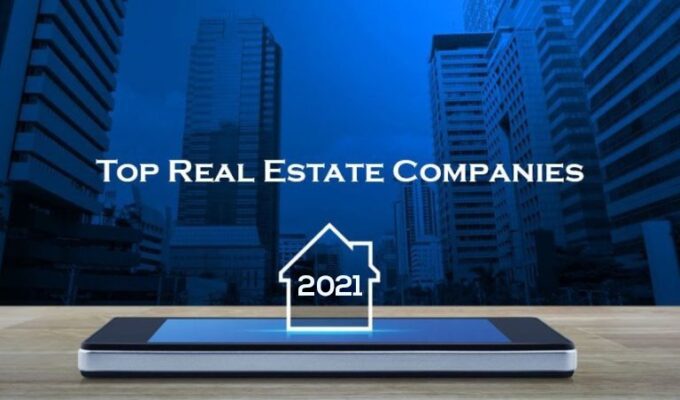 The real estate market of the United States is becoming highly competitive day by day. As a new entrant, you need to know about the companies that are currently ruling in the market. This will help you to know about their working plans and how they market themselves in the industry.
Here are some of the top real estate companies that are popular in the US market.
The Corcoran Group
Aalto
Premier Realty Network
Homesmart Professional Real Estate
Royal Property Management Inc.
Acorn Holdings
Derson Real Estate Group
Nickerson Real Estate Partners
Carvalho Real Estate Inc.
Spire Group
Remax Aerospace
Realty World – Eagle Properties Group
4. Additional Tips to Build a Strong Real Estate Business Identity
To build a real estate business that can last long in the market, you need to know about certain things. This is important because it allows you to bring longevity in the branding and get more customers from the market. Here are some tips that would be valuable for you to build a strong real estate brand in the market.
4.1 Buy a Domain and Build a Website
It is important to build your brand online and get traffic from the web. Nowadays, every real estate company prefers to have a website to attract tons of customers. If you are also launching a new real estate company, never forget to build a website first.
To do that, you have to first buy a domain named right according to your company. Then, you can take services from any reputed web design agency to build a website as per the latest trends. Meanwhile, you can also build a website yourself if you have got the required knowledge. There are many platforms on which you can easily build a website like WordPress, Joomla and more.
4.2 Manage Social Media Presence
Next up, try to maintain social media engagements on multiple platforms. This is necessary because these platforms can give you thousands of customers regularly. Today, everyone likes to use Facebook, Instagram and other social media apps to stay connected. It has become a common norm in our society and many real estate businesses are using these sites to attract customers regularly.
4.3 Choose a Catchy Real Estate Company Name and Logo
Besides choosing a creative real estate name, you must also need to design a stunning logo for your business. This logo should resemble your branding style, allowing customers to know about the company background. You can see various examples given on the web to learn about the latest styling of real estate logos. This will also help you to come up with a better idea that can solidify your business branding.
5. Best Real Estate Company Names Generator
Sometimes, finding names for your business can become difficult. It mostly happens when the names are already taken or used by other companies. In the real estate industry, this happens with most of the realtors due to the existence of different companies. This makes it difficult for them to think about the names that are not used by anyone, but sometimes they fail to do so.
Fortunately, there are some online tools available that can help them to find unique real estate company names easily. These tools work pretty fast and can be used by anyone easily. Here are some of the top real estate company names generators given below.
Business Names Generator
Nova Nym
Business Name Guide
Shopify's Name Generator
Name Snack
Fantasy Names Generator
Frequently Asked Questions
A good real estate company name allows you to get strong recognition in the market. It helps the people to know about your brand and it services properly.
To pick a catchy real estate company name, you have to keep a couple of things in mind. First, it should be unique and not used by anyone in the market. Secondly, it should look impactful so that people can take interest in it.
Having a slogan allows you to define the motto of your real estate company. It can define the company objectives and how it is different from others in the market.
There are many top level real estate companies working in France. However, some of the best French real estate company names among them include JLL France, Quadral, Groupe Mercure and more others.
America has a very competitive market of real estate, which is why making a name in it is a difficult job. Some of the companies that are leading in this sector include Aalto, Spire Group, Acorn Holdings and more others.
Conclusion
Finding a real estate business name often looks like a difficult job. It requires complete market research and analysis, so that you can choose the best name among all. The reason is that these business names are an important part of branding. They can help you to win the customers trust and get proper recognition in the market.
That is why it is always recommended to go for those business names that look professional and unique. It can help you to stand out from others and get more attraction in the market. We have defined some of the unique business names examples above to make you clear how the naming is done. It is up to you to choose the best among them, as per your brand requirements.
Meanwhile, if you want to solidify your branding by taking assistance from a reputed agency, contact us today. We have the required expertise to understand your challenges and provide flawless branding solutions according to that.