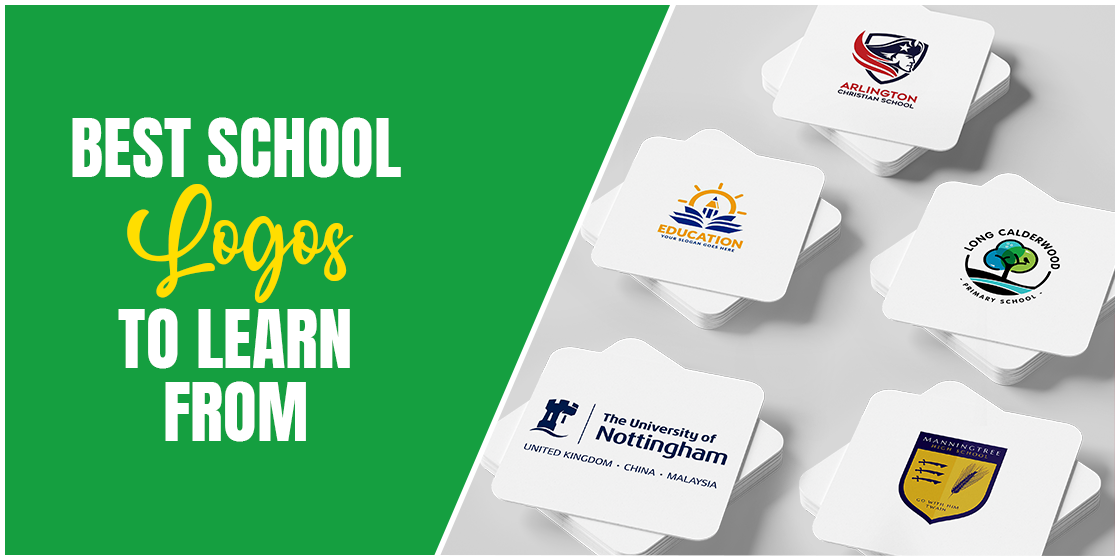 Know How to Design Best School Logos with Perfection
Every educational institution pays attention towards its logo. Their professional representation depends a lot on it, specifically when they are a bit new in the market. The designing of school logos is therefore termed a very critical process because it needs pinpoint attention from the logo designers. That is why it is always recommended to hire experienced designers who can create unique logos perfectly according to custom requirements.
Having a great school logo allows you to get top recognition in the market. It is one of those important branding elements that gives your institution a differentiated presence in the industry. They are also responsible to define your background, and let the people know about your core values.
It is the major reason why elementary school logos are always designed very carefully. They are not just a symbol but a complete demonstration of your school's identity. It is therefore best advised to design these logos by taking help from any branding agency. They can help you to design a great logo that can attract people's attention quickly.
In this article, we will be looking into some important tips that will let you know how to design school logos perfectly. Furthermore, we will also look at some real world examples of high school logos to help you understand the basics of designing. Let's take a look at them below.
1. Tips to Create Elementary School Logos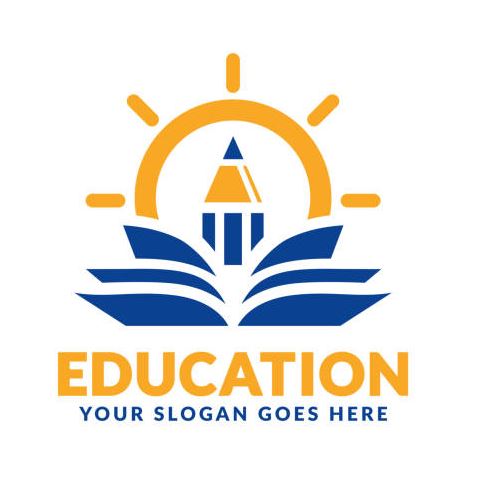 Many beginners who are new in the field often ask about the designing of elementary school logos. They want to learn how to design logos that can describe a perfect institutional identity. If you are also looking to design creative elementary school logos for any client, here are some exquisite tips defined below.
1.1 Focus on School Background
At first, you need to focus on the school background before creating any logo design. It is a very critical part that helps you understand the roots of an institution. This gives you different types of ideas on how to portray the image of a school with a unique symbol.
Sometimes, designers do not pay attention to this part and create random logos without having any core knowledge. These types of logos do not create any engagement with the people, hence could not be recommended a perfect fit for schools. Therefore, try to know about the school background first before creating any mockup. It will give you dozens of ideas on how to showcase that background using a creative symbol.
1.2 Pick the Right Colors
Next up, you need to finalize the colors for the logo according to the original school branding theme. That is because it helps to bring a uniformity in the design, offering a great professional image. We all know very well about the impact of colors on humans. They can play a vital role in engaging eyeballs, if picked perfectly with the right combination.
Knowing about color meanings also helps you to pick the perfect shades for the logos. For instance, red color will showcase passion and energy, whereas blue will define the essence of calmness. Therefore, it is best recommended to know about all color combinations and their meanings. It lets you understand their impact on people, as how they could stimulate different types of reactions.
1.3 Select the Right Shape
After selecting the right color, the next thing that comes into play is the selection of a logo shape. Nowadays, you can find different types of shapes in high school logos. Some are made in a triangular shape, while some are created with a simple square box. All of this depends on your own choice of how you want to portray the image of your institution.
If you are a bit confused in picking the right shape for your logo, take a look at the examples of popular institutions. This will help you understand different types of logo shapes used by companies and how you could design them according to the given requirements.
1.4 Pick the Best Typography
When it comes to designing high school logos with simplicity, many designers prefer to go with clean typography. It is termed as a proven technique to represent any brand logo with decency. You can find different examples of elementary school logos created with simple typography. They represent a neat and effective brand look, allowing people to take interest in the logo.
Nowadays, you can find a variety of logo typefaces available in the market. From manly to vintage fonts, there are different types of options you can pick for your logo. The size and color of these typefaces should also be chosen very smartly. They play a vital role in your logo representation, if picked properly according to the defined theme and color.
2. Best High School Logos to Take Design Inspiration
Many times, designers go out of ideas while creating logos. This could happen due to a cluttered mindset or having confusion with different types of logos. That is where these designers can get inspiration from renowned school or college logos.
They can take a look at these examples to extract quality ideas about school logo designing. If you are also looking to get some useful tips about it, here are some of the best examples you need to learn from.
2.1 Manningtree High School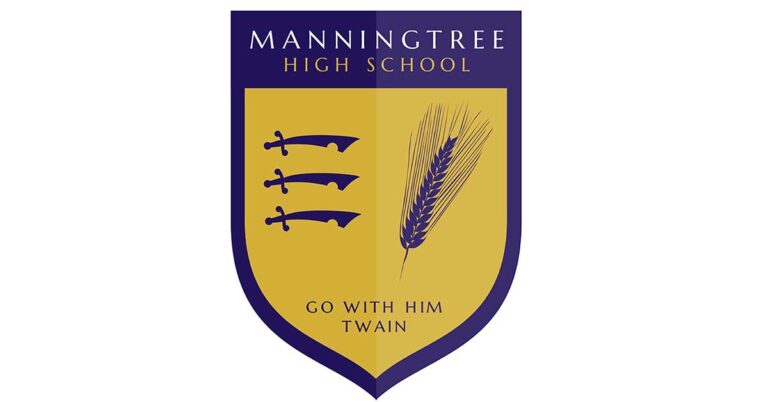 Manningtree High School is one of the oldest academic institutions in the United Kingdom, founded way back in 1937. The buildings of this school were first built on agricultural lands. That is the reason why school administration has always put rural gardening subjects as a compulsory thing in the curriculum. It helps students to understand the importance of agricultural lands and how they should be grown accordingly.
The logo of the school also demonstrates the same idea in its design. The depiction of the grain leaf gives a perfect idea about that, allowing people to know the background story of the school. Apart from shape and design, the selection of colors in the logo is also very decent. The combination of golden and blue looks very attractive, providing a stunning image of the high school.
2.2 Arlington Christian School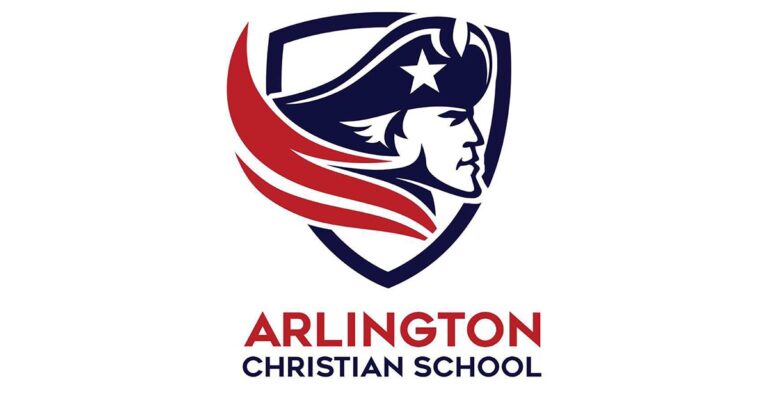 This high school logo design is very creative as compared to others. It doesn't include any conventional thing related to school or college. Instead, it includes a vector of a classical American soldier, showcasing a great vibe of patriotism.
The slogan of the school also demonstrates the same thought. It describes the institution as the "Home of Patriots". This brings a very nationalistic feel about the school, letting everyone know their true values in the education.
This is the core reason why the logo of the school is also created with similar elements. It is precisely made to showcase a patriotic view of the school, so that everyone can take interest in its unique identity.
2.3 University of Washington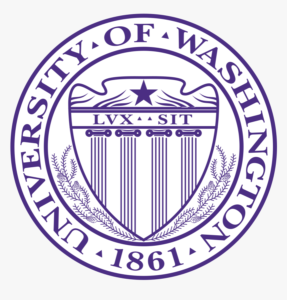 The University of Washington doesn't need any kind of introduction. It is one of the most prestigious universities in America, founded way back in 1861. If you analyze its three different logos, you will find a great quality of boldness in them. They are designed very carefully keeping in view the background of the school.
The primary color theme of the logo is blue and white. It looks very distinctive and clean to the eye, showcasing a great brand image. You can also take good inspiration from this logo to design your own mockup. It looks perfect in all types of aspects, as well as provides a subtle image of a renowned American institution.
2.4 Long Calderwood Primary School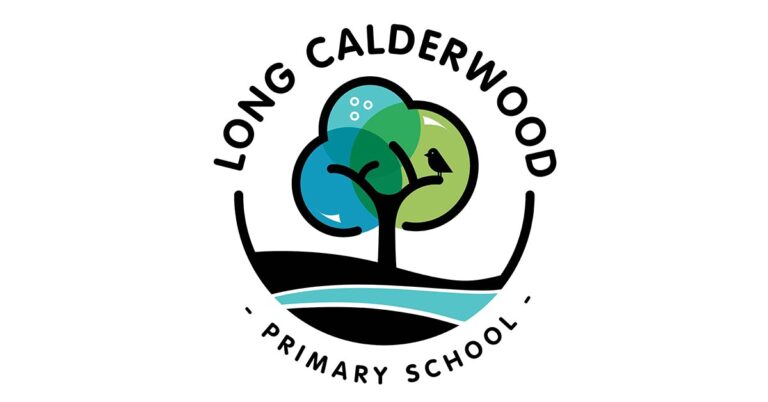 If you are searching for a proper elementary school logo that shows the right idea of simplicity, look no more than Long Calderwood Primary School logo. It looks really great because it portrays a very simple yet meaningful image in the logo. A tree with a little bird sat on it promotes the right idea of an elementary school. You can create this type of logo with your own creative adjustments, rightly according to the given requirements.
2.5 University of Nottingham
The University of Nottingham is a prestigious name written on top of the educational industry of the United Kingdom. The quality of its education is very high, rightly due to the strong historical values of the institution. This particular thing is also clearly visible in its logo. It looks simple yet highly impressive due to a stunning vector design.
The primary color used in the logo is dark blue. It is utilized very smartly with a combination of negative space, adding a great flare of uniqueness in the logo. So, if you are looking for a university logo that shows maturity in the design, this is the perfect example you should follow.
2.6 Windy Hill Elementary School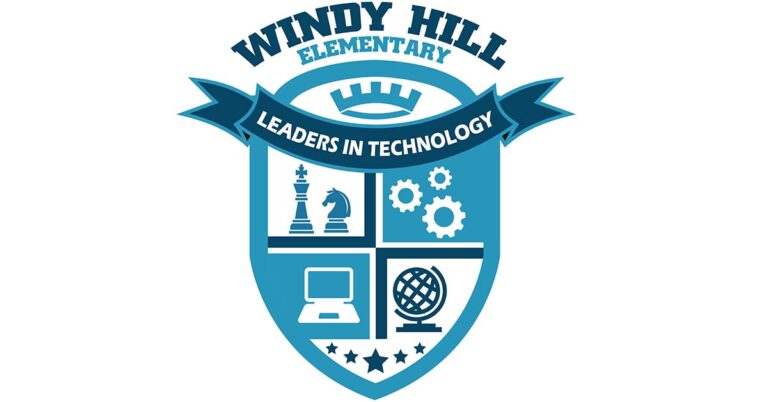 This particular school logo is made with a style of shield. It has been designed with four important illustrations, defining the core educational values of the institution. Looking closely, you will also see a crown designed at the upper part of the logo. This brings a very luxurious look to the logo, providing the whole design an engaging illustration.
You can find this type of school logo mockups extensively in the market. They are widely preferred by the schools due to their artistic design. The color combination in this type of logo should also be chosen very wisely. It is recommended to pick them in contrast, so that they can grab eyeballs easily.
Frequently Asked Questions
School logos are termed very important because of the representation of institutional identity. They are created uniquely to differentiate the branding image of the schools, so that people can know about its unique identity.
To design creative high school logos, you need to first know about the background of the institution. It will help you to choose the colors, theme and structure of the logo, perfectly in a professional manner.
Elementary School logos can be used everywhere for branding purposes. For print publications, you can use them on brochures, flyers design, business cards and other materials. While for digital media, you can use them on websites, social media profiles and other places.
You can find different websites on the internet offering free samples of high school logos. Some of the top portals where you can find them include Freepik, Seeklogo and more.
You can use different types of colors in elementary school logos depending on the requirements. It is best recommended to pick those colors that offer resemblance with the school background, so that people can understand its theme.
Conclusion
That concludes our entire blog in which we have discussed different types of high school logos renowned in the world. It is a known fact that educational institutions need a strong emblem to showcase their identity. It helps them to differentiate their image and get more attention from the people in the market.
Being a beginner, you can learn a lot by looking at the details of these famous school logos. They are creatively designed as per the trends and practices of the modern industry. Their design looks highly aesthetic, allowing people to understand the core theme of the institution.
If you are also looking to design a creative school logo, get in touch with us today. We will help you to design exquisite school logos, rightly as per the custom requirements.