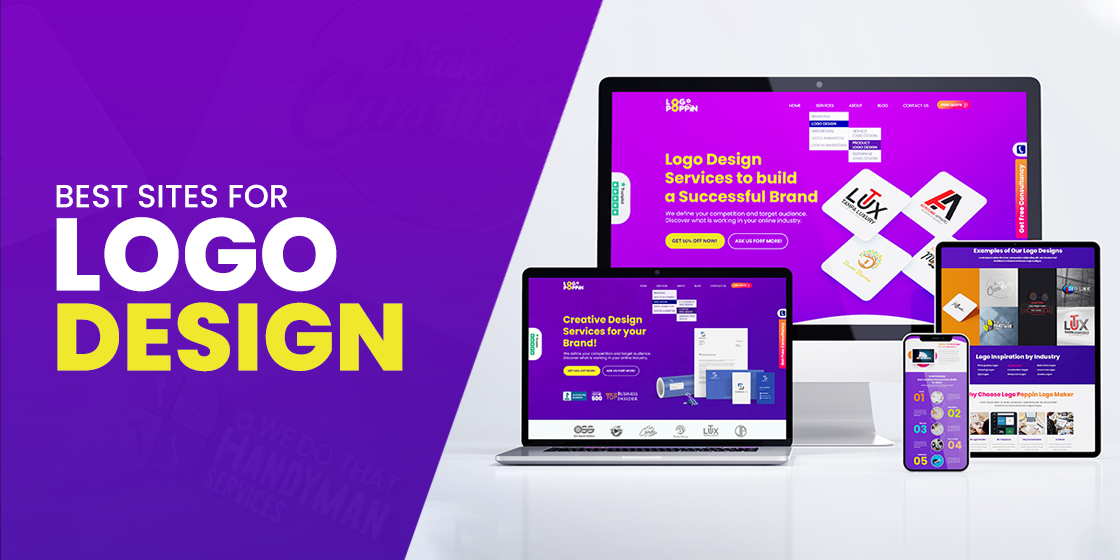 Take a Look at the Best Sites to Design Brand Logos
Every company wants to showcase a strong branding identity in the market. They recognize its importance in marketing and how it can help them to grab customers. To solidify it, they first prioritize the development of a brand logo according to the latest trends. Most of them take help from the internet to know about the best sites for logo design. It provides them plenty of knowledge about the popular logo design services and their respective areas of expertise.
Unfortunately, sometimes people also get caught in the wrong hands. They select inexperienced agencies to design brand logos which eventually results in total disappointment. The lack of knowledge and market research often leads them to these inadequate companies, specifically when they are looking for super-cheap pricing offers.
Being a business owner, you would never want to compromise on the core elements of your branding. The company logo design is one of them which should not be given to any naïve personal without having proper design knowledge.
In this article, we would be highlighting some of the best brands available on the internet that could help you design quality logos. They are not known just because of their designing expertise, but how they cater to the demands of the different businesses.
Let's first understand why you must need to find a reputable agency to design creative business logos.
1. Why You Need to Find Quality Logo Design Companies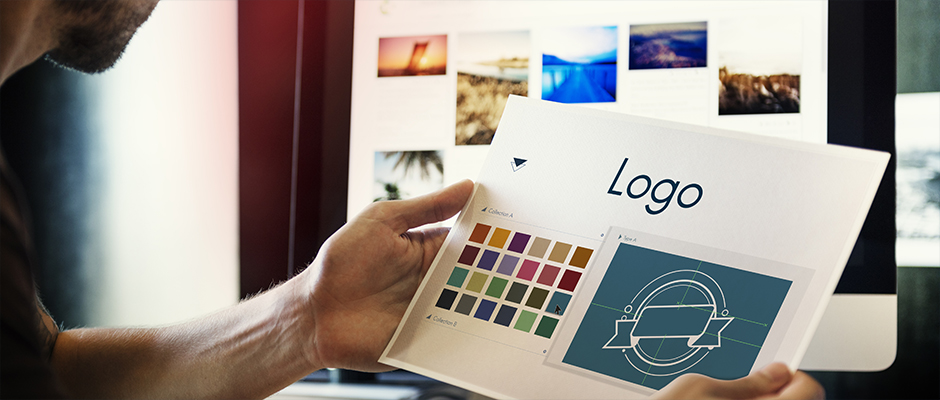 When it comes to designing logos, every brand wants to get quality work. But to do that, they need to find an agency that can understand their requirements. It is not a simple task because not every company can create logos relating to diverse sectors.
The lack of knowledge and understanding of the field often create hindrances for them in this process. As a business owner, you have to be very smart in picking these companies. You just cannot go for any random company that has entered in the market a few months back. You need to find an agency that has been working in the industry for the last many years, knowing exactly about the design requirements of every industry.
Sometimes, people trust agencies by word of mouth marketing, while sometimes they pick them after evaluating the market reviews. It is largely recommended to always go for those companies that have a reputable name in the market. It will give you more trust, and will provide the required quality in the brand logos.
2. Best Sites for Logo Design You Should Check Out
If you are looking to know about the sites that can offer custom logo designing services proficiently, take a look at the names given below. We have compiled some of the best online agencies that are known for offering amazing logo designs, rightly as per the custom demands.
2.1 Logo Poppin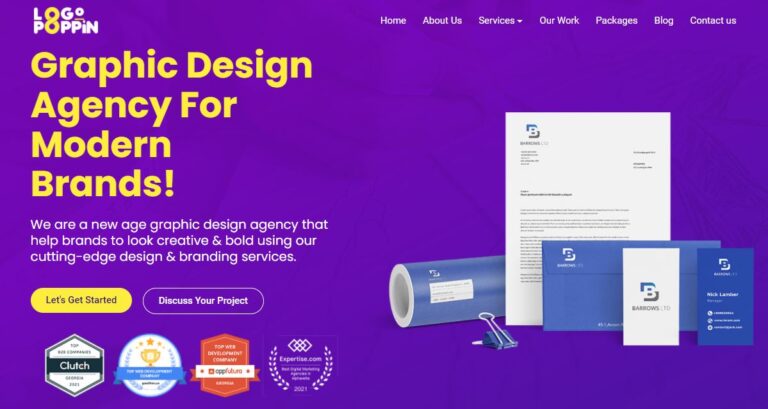 Logo Poppin is non-arguably one of the best names in the market that offers top-notch logo design services. The company has tremendous expertise in creating different types of logos for a range of industries. They know how to transform ideas into reality, so that the representation of any brand can get a stunning elusive look.
Over the years, Logo Poppin has achieved a reputable name in the online world. People trust on the services of the company due to its great market experience. From food centers to ecommerce stores, the experts at Logo Poppin perfectly know how to design logos for every unique business.
Besides that, the pricing offered by the company is also very minimal. It is carefully formulated to let everyone avail the services of the company. That is what makes Logo Poppin qualitative as well as affordable for every company. It not only offers creative logos, but also reasonable pricing that allows every professional company to design their respective logos.
2.2 99designs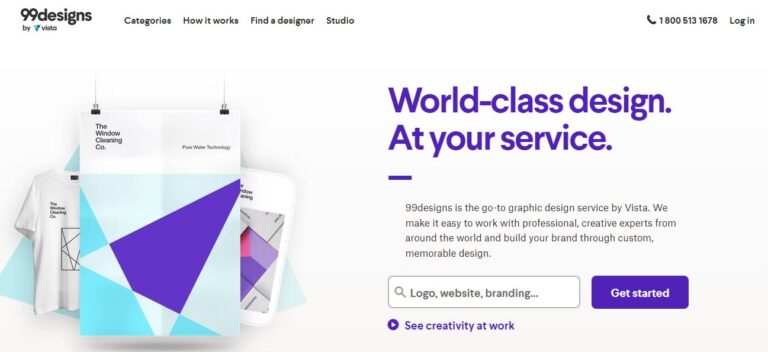 The second renowned name popping up in our list of top logo designers is 99designs. It is a platform that allows you to crowdsource the logo design, if needed to request offers from multiple designers. This makes 99designs a true heaven for freelance logo designers who are actively looking for opportunities to design brand logos.
This unique attribute makes 99designs one of its kind in the market. It is a place where you can find different designers based on their experience and skills in the field. Not only that, but you can also find freelancers for other categories of graphic artwork such as banners, brochure design and more others. All of this makes 99designs a top choice for people who are looking to get quality and trusted graphic design services.
2.3 Designhill Logo Maker App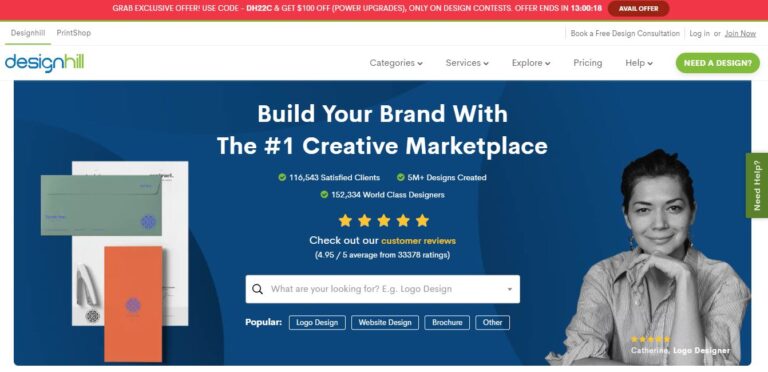 The business model of Designhill is also quite similar to 99designs. It is a platform where you can connect with different professional designers to create quality brand logos. Many top international brands have endorsed the services of Designhill. It has given the reputation of the company a huge boost, allowing it to attract more visitors regularly.
Besides logos, you can also use this platform to design websites, mobile apps and more others. It caters to different areas of graphic design, allowing you to choose the services that fits best for your requirements. Whether you need a signage design or tradeshow banner, Designhill offers a range of options according to your branding needs, perfectly with affordable rates.
2.4 Tailor Brands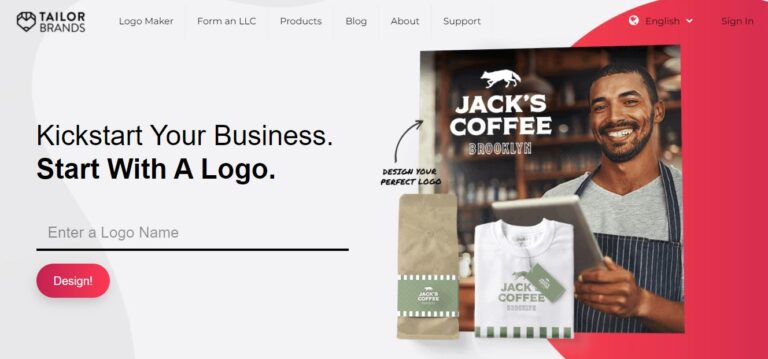 Tailor Brands is vastly renowned due to its great automated logo maker option. Just enter your preferred logo style and company' area of expertise, the site will automatically generate different types of logos within minutes. You can then choose your preferred logo from the given examples, precisely after checking the key elements.
You can further edit these logos according to your custom requirements. From masculine fonts to colors, you can change everything that suits according to your needs. Given all of these features, the pricing of the platform is a bit reasonable, allowing you to stay in the budget easily.
2.5 DesignCrowd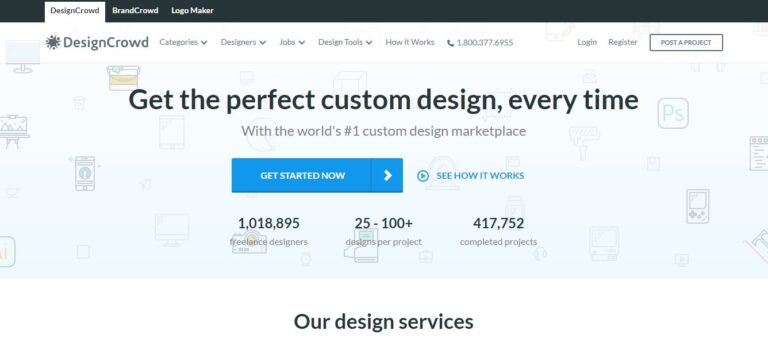 DesignCrowd is also one of the best sites for logo design in the market. Till now, it has served more than 100k businesses and completed thousands of design projects. People generally use DesignCrowd to get quality services from trusted designers.
Not just as a business, but as a freelancer you can also get good opportunities on this platform. If you have built up a good profile on DesignCrowd, then you can easily get tons of design offers regularly from the clients. You can also define your areas of expertise in the profile, as it will further filter the offers coming your way. That is what makes this marketplace a top choice for businesses as well as freelance designers relating from diverse fields.
2.6 Crowdspring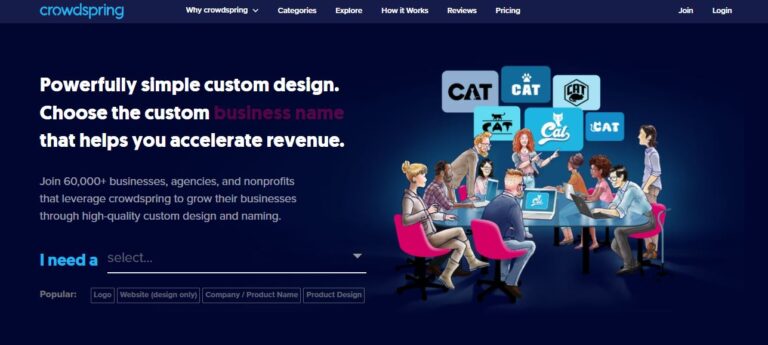 Crowdspring is also a top name in the list of best sites for logo design. People from around the world regularly use this marketplace to get their custom logo designs. During the last couple of years, the company has expanded its services into multiple categories, including logo design, website design, business stationery design and more others.
Besides the general clients, the graphic design services of the company is also trusted by the bigwigs such as LG, Starbucks and more others. It showcases the tremendous experience and vast clientele they have in the field. It perfectly adds a fuel to their credentials that allows them to get more customers regularly from the internet.
2.7 Looka

Looka offers an AI powered logo generator to create stunning brand logos. The tool used by Looka properly understands the requirements of each logo. Hence, it provides great options to choose from depending on your given logo suggestions.
Once you select the preferred logo, you are then asked to customize it using a color palette and special symbols. This gives you a stunning opportunity to create the brand logos as per your exact requirements. The app simply works like magic, providing you different types of logos and customization options effectively.
2.8 Namecheap Free Logo Maker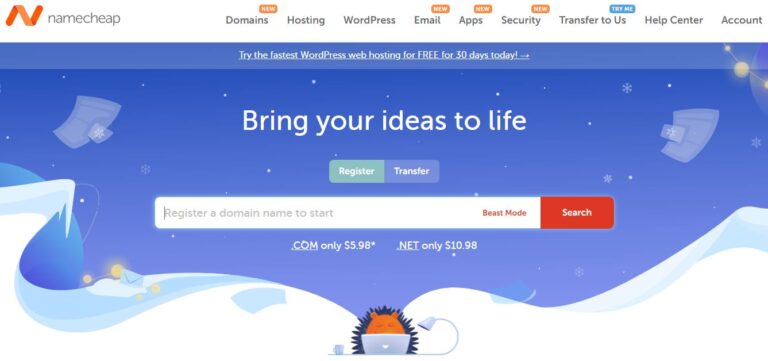 Namecheap is vastly renowned for offering quality web hosting and domain services. However, the site also provides a separate feature of online logo makers that allows users to quickly generate stunning logos. It provides a range of customization options in the logos, giving every user a complete freedom to design logos as the way they want.
From vintage font styles to icons, you can pick any element depending on your choice. You can further customize them by selecting different colors and themes that suits best according to your logo. The picture quality of these logos is also very good. They are smartly generated using the best design practices, so that you can get best results.
2.9 Freelance Logo Design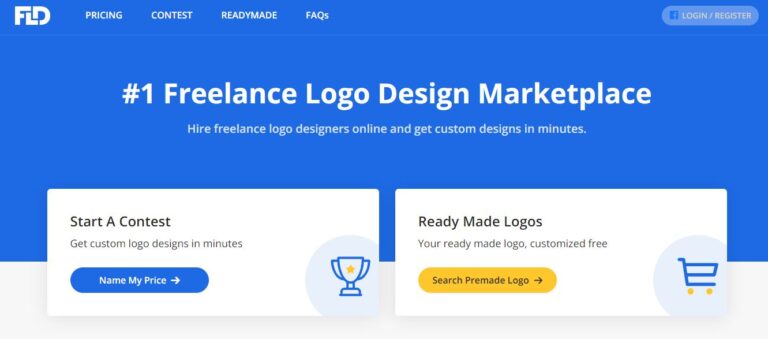 As the name suggests, this site is purely made to connect businesses and freelance designers. It provides a great medium where you can find skilled designers according to your requirements. Not just the logo, but you can also find great talent for other categories of graphic design, including flyers, business stationery, eBook design and more others.
The good thing about this platform is that it offers feasible and affordable options to find designers of your choice. This means that you can get in touch with people who are relevant according to your job description, allowing you to choose them easily. The pricing generally starts from $20 which can further increase to more bucks depending upon the needed logo features and revisions.
2.10 Zillion Designs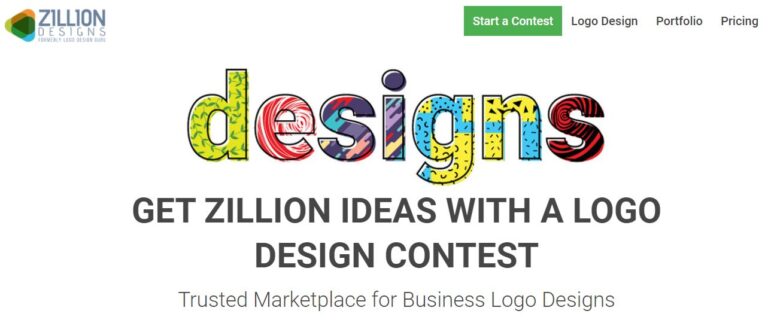 Zillion Designs is yet another popular name in the freelancing market. It provides similar options to design your logo by starting a contest on the website. You can call it a free submission contest in which multiple designers from different backgrounds submit their samples to your profile. You can then evaluate and select the best one from them that suits perfectly according to your requirements.
Till to date, Zillion Designs has around 150,000 skilled designers registered on the platform. This shows how quick and fast this marketplace is growing, providing people a better platform to find their desired artwork solutions.
The logo design cost here starts from $199, which is indeed quite minimal and affordable for all. This package can be further increased if you want to get more customization and revision options in the design.
2.11 Hatchful Online Logo Maker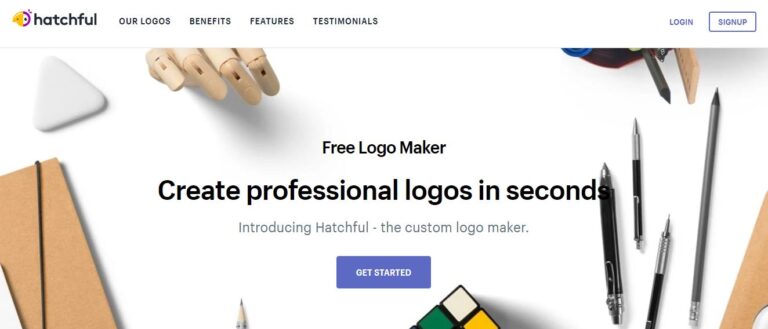 Powered by Shopify, Hatchful is also a great platform to get different types of logo designs. It is an automated tool that works accurately according to your given requirements. Whether you need a restaurant logo or an emblem for a fashion brand, you can get great results from Hatchful all the time.
Being a beginner, you can easily use the tool and can generate exquisite logos within minutes. The tool provides good custom options to choose your desired color and fonts. Based on your brand requirements, you can pick them effectively after looking at the latest trends. Just make sure to smartly pick those elements that suits to your needs, so that the logo can showcase good relevancy with the brand.
2.12 48Hours Logo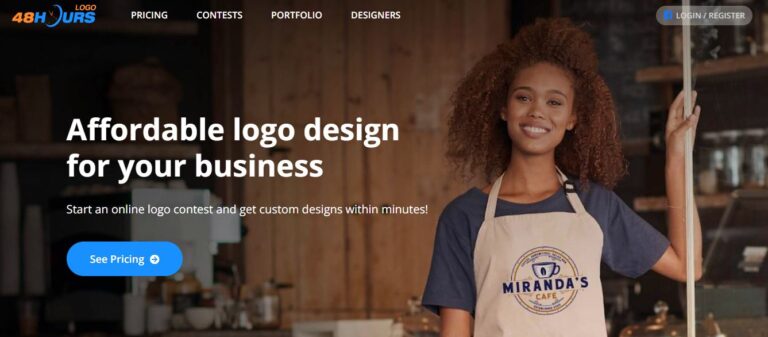 48Hours Logo has also become a top choice for businesses to design creative brand logos. Though it is not much prominent as compared to other marketplaces, but still it provides great features to design quality logos.
Being a startup or small business, you can take great advantage from this marketplace by hiring designers for as little as $99. This is pretty much affordable for every company, especially when it is about designing the brand logos. You can also start a design contest there to get better logo samples. This will offer you plenty of options to choose from depending on the given logo requirements.
2.13 Placeit Creative Logo Maker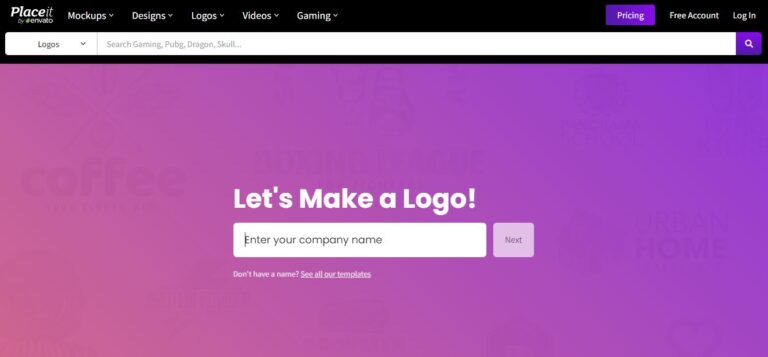 Owned by Envato, Placeit is also a favorite choice of many companies to get creative logos. It is a very famous online platform where you can get thousands of design artwork developed from the top professionals. This means that not just the logo, but you can get everything on Placeit, ranging from t-shirt mockups to eBook templates and more others.
For logo designing, the platform has specifically built an automated tool that allows people to quickly generate engaging logos. It is very easy to use and provides different types of designs as per the given requirements. If you are looking to get quality logo design while being affordable, visit Placeit today. It offers amazing options for a range of design categories, rightly as per your custom needs.
Frequently Asked Questions
Logos are an important part of the branding identity. They should always be designed by the top professionals who are well versed with its concept. It is therefore important to find the best sites where you can get quality logos.
To find the best sites for logo design, you have to consider a variety of points. First, you have to look at the reviews of the site and how many projects it has completed. This will give you enough knowledge about the sites that can be trusted for logo design.
Yes, there are plenty of free logo makers available around that you can use to create logos. They are quite creative and provide tons of samples quickly according to your given requirements.
Canva logo maker has become a favorite choice of designers to create brand logos. It can cater to the given requirements, providing you a stunning logo to showcase the brand identity strongly.
There are plenty of sites you can use to create engaging logos. However, some of the best among them includes Logo Poppin, Designhill, Crowdspring and more others.
Conclusion
That concludes our whole blog in which we have discussed different types of sites where you can get quality brand logos. We all know very well that logos are quite important for brand representation. They showcase the identity of a company, if created properly using the right elements. It is therefore advised to always hire an agency or a designer who can fulfil all your logo requirements precisely.
This article has highlighted some of the best sites for logo design in the online world. These platforms are renowned because of their quality work and tons of custom design options available on the site. They cannot just help you to get a logo, but a stunning identity that can give your business a strong edge in the industry.