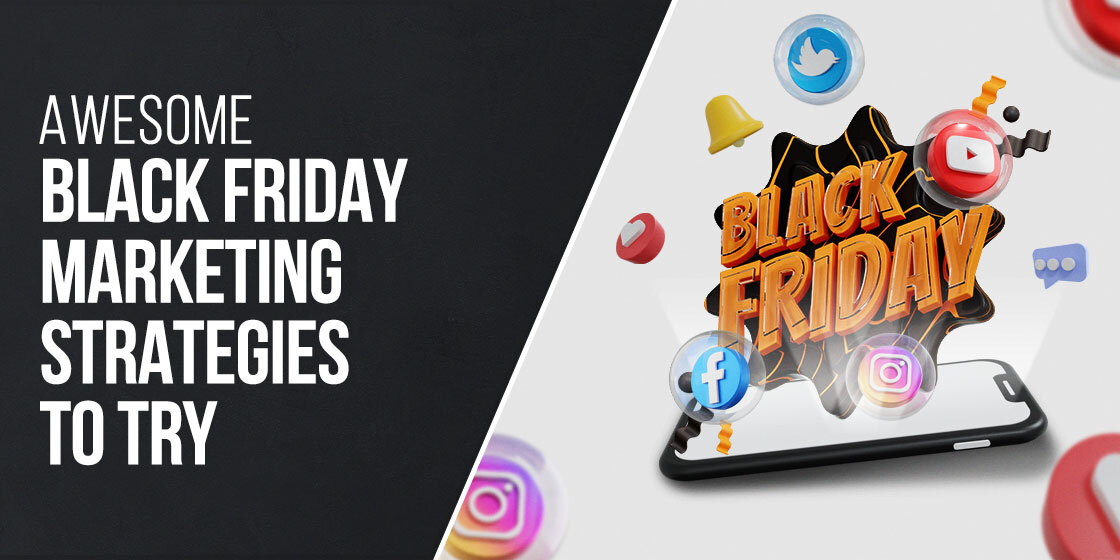 Discover the Best of Black Friday Marketing Ideas to Help Your Business Today
The month of November heralds the rising anticipation of Thanksgiving, and the eventual Black Friday sales after it. Often, many businesses start to stoke the anticipation of the consumers by creating soft marketing campaigns all the way in October. But the real Black Friday marketing strategies are the ones that we see in November.
Why do brands come up with these marketing ideas for Black Friday? What is the significance of this holiday for consumers and businesses? And how can you ensure that your business benefits from it? These are all just a few questions that you need to ask when thinking about creating a Black Friday marketing plan for your company.
So, are you prepared to stand out this Black Friday? Are you ready to create a kick-ass marketing strategy for this holiday? Then read on to discover the origins of the event, how it evolved into the sales phenomenon it is today, and the tips and tricks you can use to create an awe-inspiring marketing plan just like the top brands in the world.
1- What is Black Friday?
Black Friday is the Friday that comes after Thanksgiving day. Since quite a few decades, Black Friday has been synonymous with a drastic decrease in prices for products, and one of the prime days of massive consumer spending.
In recent years, Black Friday has become a global phenomenon full of innovative marketing and branding ideas, even in countries that do not celebrate Thanksgiving. The concept behind it is to certify a day where the retailer reduces profit margins in order to push a volume of products out the door.
Initially launched for brick-and-mortar stores, today it is arguably more famous and used among eCommerce platforms. From international chains like Amazon to local eCommerce store, Black Friday is a much-anticipated sale that sees revenue generation in billions of dollars globally. Plus, when it is combined with Cyber Monday sales (the Monday after Black Friday), it can result in a huge payday for businesses.
2- The Origin of Black Friday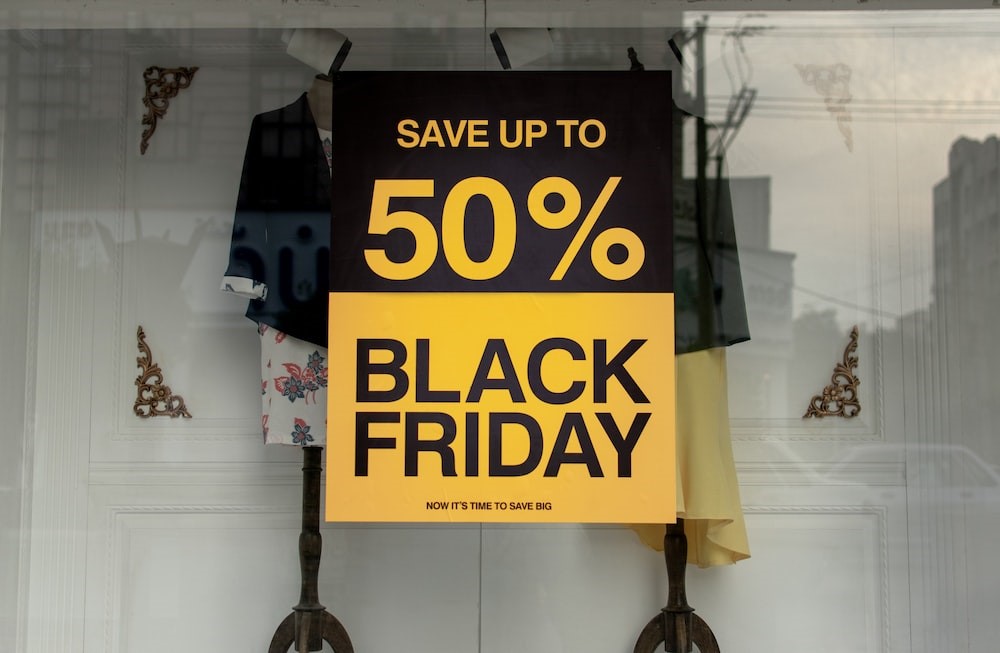 The origin of the term Black Friday is often debated. To put it simply, it refers to the old practice of using red and black inks when businesses created their ledgers. Red ink was used to show that the business was "in the red" or was in loss, while black ink was used to show that the business was turning a profit.
Over the years, especially in the past two or three decades, Black Friday has seen a boom in popularity, as branding services experts found that it was a great opportunity to attract customers. The lure of massive price reductions and sales is so strong that many companies popular among the masses release highly anticipated products right around Thanksgiving and Black Friday.
This is especially true for products like gaming consoles, items that are in huge demand among fans. Their respective companies released both Xbox Series X/S and PlayStation 5 in second week of November in 2020. This created a sale frenzy fueled by the rivalry between fans of the two consoles, compounded by the fact that the consoles were in short supply due to the pandemic,
However, despite many different issues like scalpers hoarding stock of consoles to jack up the prices, this successful marketing campaign would have worked wonders in any other scenario. That is what makes it one of the most successful holiday marketing ideas implemented by several businesses with highly demanded products.
3- Awesome Black Friday Marketing Strategies That Can Help You Boost Your Business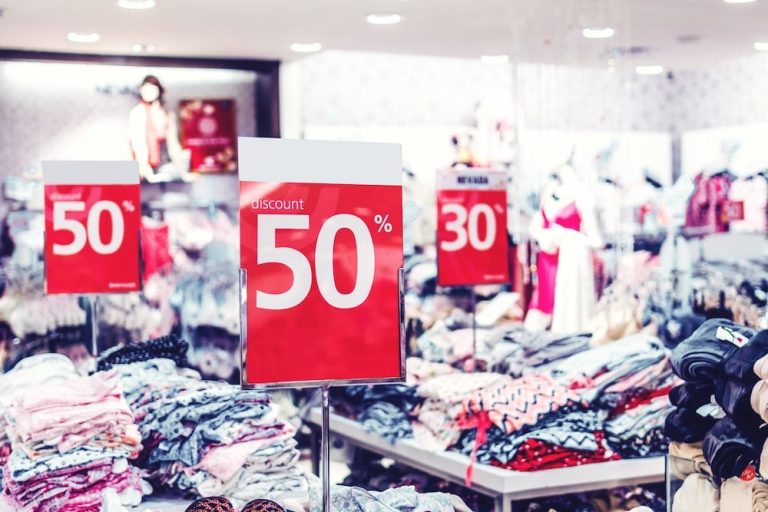 Holiday specific marketing and branding strategies can be quite effective if implemented judicially. Some businesses start putting great Thanksgiving marketing ideas into play right after Halloween, allowing them to target the right consumers before Thanksgiving, Black Friday, or Cyber Monday.
Like the strategy used by Sony and Microsoft described above, let's take a look at some more of the best techniques and ideas brands use to create great marketing plans for Black Friday.
3.1 – Give a Gift with Each Purchase
One of the simplest and elegant ways of attracting customers into buying more is to offer something as a gift for a sale equal to or above a certain amount. You could also create other campaigns centered on the concept of incentivizing consumers into buying more by offering different small-ticket items as gifts.
People love free stuff, especially when it's given as a gift. Marketing experts can manipulate this psychological trait to brand and promote their business successfully. At the same time it is a great way to move small-ticket items to incentivize larger sales. For example, a makeup company may offer small, tester-sized vials and samples of their top products as gifts for sales higher than a specific amount. That can help attract people towards buying more for a taste of that high-end product, thus boosting sales.
3.2 – Offer Time-Limited or Flash Deals
One of the most promising aspects of holiday sales and discounts is the limited time on offer for the discount. That is another one of the great Black Friday marketing strategies that can be used to boost your sales. But how can you do that, when you already have a Black Friday sale in place?
Well, for starters, how about breaking that sale into smaller chunks of time? Let's say you are a consumer goods store specializing in electronics and electrical appliances and devices. You have customers who would be visiting your store for a variety of needs. Some would be looking for kitchen appliances, while others may be looking for lawn care or grooming products. And they may have to browse through many items on sale before finding the one that they're looking for.
One way to counter that is to break your sale into pieces, with each flash sale lasting an hour or two. For each segment, you may offer a specific set of items for sale, with the most popular items being on sale the entire day. this way it would be easier for consumers to browse the products on sale, allowing for better user experience.
3.3 – Bundle Your Products for Higher Value for Consumers
Product bundles are a great way to upsell to customers on special events like Black Friday or Christmas. Most businesses have items that can be bundled together due to complementary uses or needs. For example, someone buying a new laptop may also need an external monitor, a keyboard, and a mouse. Similarly, depending on whether it is a business laptop for professionals, they may also need a laptop docking station or a printer-scanner combo to round off their home office.
So, if your business sells all of these things why not bundle them together and price them attractively, rather than relying on the customer to find everything they're looking for themselves? This way you will be able to upsell them on items they would not have bought separately, as the rest of the bundle is too attractive to miss.
Consumer electronics companies have been using this one strategy for a very long time, and for more than just Black Friday sales.
3.4 – Structure your Deals and Promotions to Allow Easier Upselling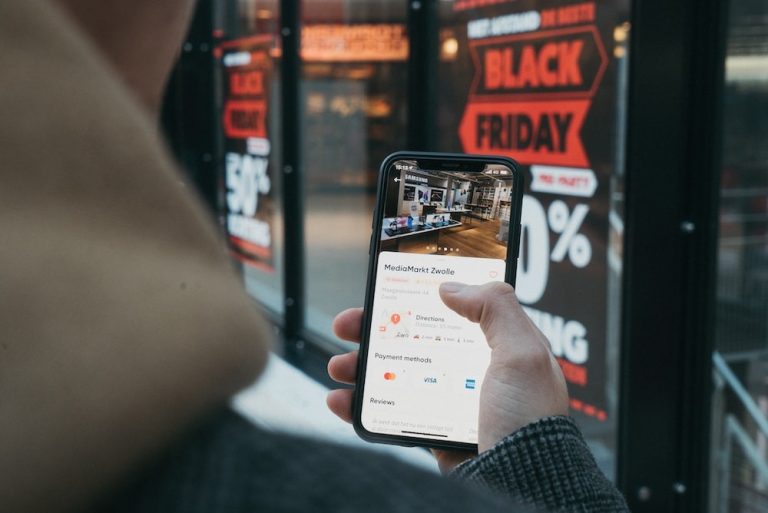 Structuring and planning your promotions in a way that influences people into buying more allows you to be more flexible in your marketing strategy. This method of upselling more easily gives businesses the freedom to diversify their sales, and experiment with new strategies of reaching people, without affecting their existing sales potential.
For example, you can create a tiered points system based on how much a consumer spends, with those points being redeemed towards a prize, and each tier having a better product that is more in-demand than the previous one. This will influence people into spending more in order to win the item or perk they covet, and improve your sales.
This is one of the popular Halloween marketing ideas used by candy companies to get people to buy more candy for the trick-or-treaters.
3.5 – Use a Countdown to Build Anticipation
A countdown is a great tool to build anticipation in people for a special event or sale. This anticipation and excitement breeds desire, a desire to buy products from that business. And it doesn't even have to be a sale-wide countdown. You can even have a timer countdown towards a highly sought after product, like say a gaming console or a new phone. Basically, you can use the allure and anticipation of that item to attract people towards your business, and then use the sale itself to turn them into a loyal customer.
Countdown timers have been used for a long time now, with shops and businesses using an actual countdown clock on their brick-and-mortar stores in the years before. Then, the countdowns moved to emailers, and finally, interactive clocks that could be viewed on the business's website.
This strategy has been especially useful in driving sales for eCommerce businesses, as the countdown itself can be used to drive leads towards your sales and bundles pages, making conversions easier.
3.6 – Offer Discounts or Perks for Referrals
Another great marketing strategy for Black Friday is to offer discounts based on referrals. Businesses may offer its customers discounts or perks based on the number of referrals they bring in. This would help you integrate a word-of-mouth marketing plan into your Black Friday marketing strategies to cover multiple avenues of lead generation.
This is a great strategy to implement because it allows both all parties involved to derive some benefit from it. The one who refers is driven by the promise of a reward for the number of people they recommend, while the one who uses that referral gets to enjoy the discount it offer. And the business gets to enjoy the benefits of reach provided by this method, as well as the increase in sales and leads.
3.7 – Combine Your Sale with Cyber Monday for a 4-Day Sale Instead
Another great strategy is to combine the Black Friday marketing strategy with that of Cyber Monday, for a 4-day long sale for maximum impact. This is especially beneficial for businesses that follow a primarily eCommerce model.
The reason for that is that it would allow businesses to stagger that sale into phases, while at the same time allow them to convert more leads into making a sale. Moreover, it would also allow an opportunity for consumers to take their time and choose the right product or bundle to buy, helping them make an informed choice at their own convenience.
3.8 – Create and Market a Comprehensive Gift Guide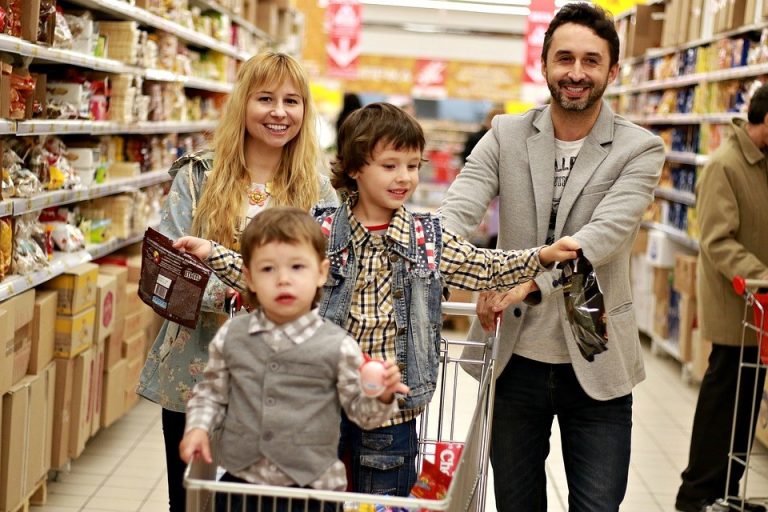 Finally, what would be better for a holiday then to create a gift guide? With Christmas a month later, many people look forward to Black Friday to do their Christmas gift shopping. However, it is often a hassle to decide what to gift someone, especially the ones who are really hard to buy a gift for.
As a business that wants people to buy your products, you can create and mail a gift guide for the holidays that would show how the various products you have on offer would be a great gift for the people they love.
4- Examples of Inspiring Black Friday Marketing Strategies by Famous Brands
Now that you know how you can create some great Black Friday marketing strategies, let's take a look at a few successful campaigns by popular brands to discover how to put those techniques to use.
4.1 – Kohl's Black Friday Campaign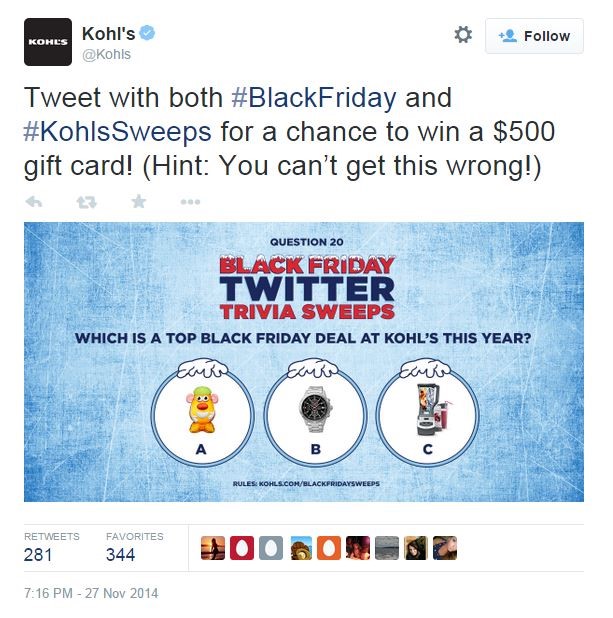 Using an omnichannel marketing strategy for your social media campaigns is a great way to reach a wide segment of your target audience. And Kohl's did that quite successfully. They created an innovative social media marketing campaign for Twitter that allowed their consumers to interact with them for a chance to win a cash prize.
First, they shared their Black Friday discounts online. Next, they asked their audience to retweet their posts with a couple of specific hashtags for a chance to win a $500 gift card. Moreover, they kept the campaign up even during the sale itself, which allowed for tons of engagement by potential and existing customers.
4.2 – Bed Bath & Beyond's For the House Campaign
Bed Bath & Beyond's "For the House" campaign is another great example of an innovative marketing strategy. As most people at the time are shopping for gifts and other high-ticket items for the house, rather than spending on themselves. Household and furnishing stores like Bed Bath & Beyond need to do something different to get people to buy their products.
They came up with the campaign called "For the House", which pitched the idea to consumers that buying Bed Bath & Beyond products isn't spending on oneself, it's for the house. That managed to bring people in, as it allowed them to justify their spending as for the household benefit.
People Also Ask (FAQs)
It isn't a marketing strategy in itself. However, it offers a chance for businesses to offer great value to their customers. And how you manage to portray this opportunity to your customers so that they choose you over the competition is where your marketing strategy comes in.
In order to market your sales on Black Friday for your eCommerce store, you need to do the following:
Optimize your website to handle the surge of traffic
Create an email list to reach out to existing and potential customers
Create a strong social media marketing plan
Develop and add a countdown timer to your landing page
These are just some of the ways you can prepare for a Black Friday sale effectively.
There are many ways to attract leads to your business, including:
Creating a well-planned discount structure
Offer referral benefits
Create a social media campaign that promotes interaction and engagement from the audience
Target potential customers by segmenting your products on sale
Conclusion
In short, if you want to take the maximum advantage offered by Black Friday and other holiday events, you need to come up with some innovative Black Friday marketing strategies to implement. Businesses are discovering several new avenues of ideas and strategies every year.
If you evaluate their campaigns and find out what it is that makes them so special for the consumers, you will be able to come up with great Black Friday marketing ideas that would leave your competitors in the dust.