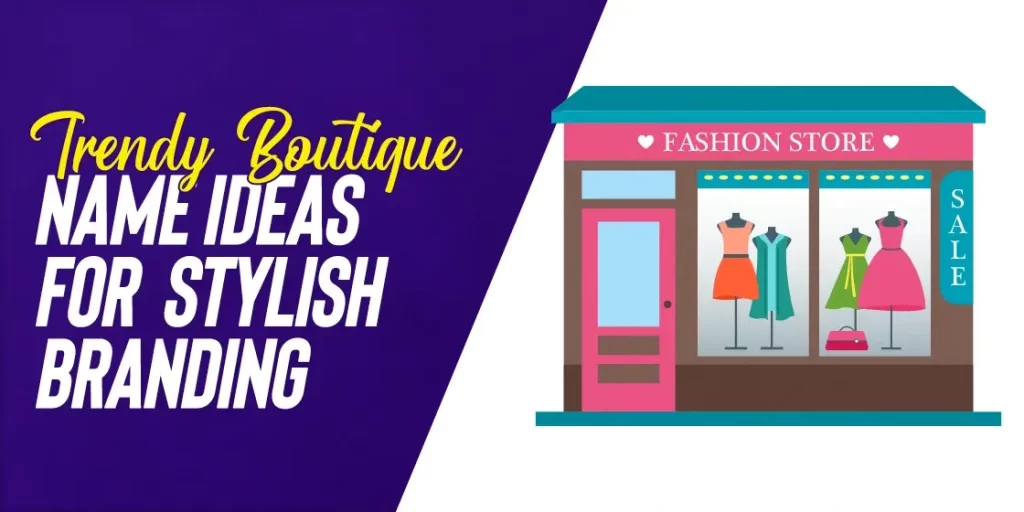 Table of Content
Take a Look at the Unique Boutique Name Ideas in Detail Below

When it comes to naming any business, it is always advised to take extra caution. The reason is that people always pay attention to the names first, especially if it is a boutique or clothing store. These names precisely describe the background of a company that helps to build a strong first impression. If a name does not looks catchy, then people will tend to ignore the brand. It is therefore advised to always use unique boutique name ideas to name your business. A lot of things depend on it, especially the branding that is considered a main element of market success.
Speaking about the current marketing tactics, catchy boutique names does play an important role to grab attention of the customers. It has been noted lately that many companies are preferring to use unique names for their business due to this exact reason. They understand how people look towards these names and what makes them important for branding. It is considered that names help to build a strong first impression in the minds of customers. It later becomes solidified when they visit the store and see the products available on offer. That is how the whole marketing and selling process works, allowing clothing stores to make big profits every month.
If you are also opening a clothing store, it is best advised to take branding services and finalize a name that can instantly grab everyone's attention. Here, you must need to think with unique boutique name ideas that can give your brand a distinctive identity. If you do not have much idea about them, read this blog in detail. It will let you know some exquisite tips to name a clothing business rightly as per the latest trends.
However, before exploring these ideas, let us first start from the basics below understanding the importance of boutique names for any clothing business.
Importance of Boutique Names for Branding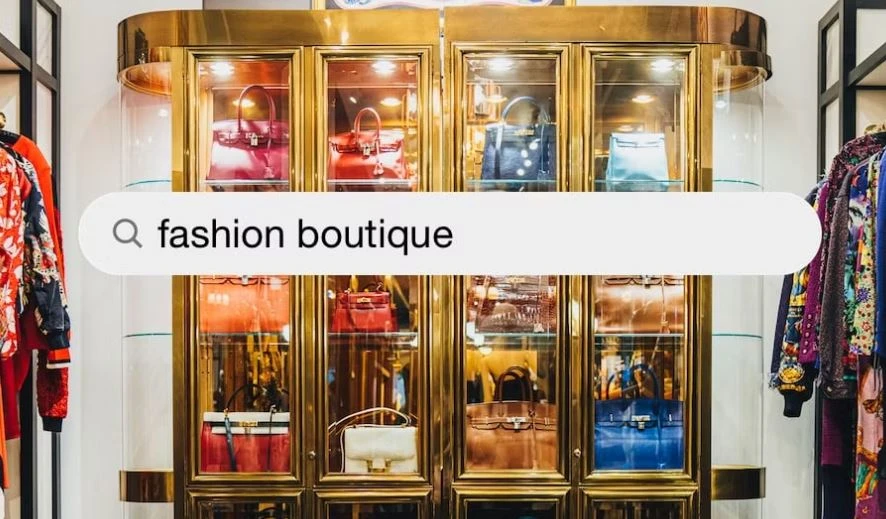 Branding is a crucial thing for every clothing store to get success in the market. It allows them to showcase their identity and let the people know about their products. Without proper branding, it is simply impossible for these stores to crack sales and get traffic from the market regularly. This is the core reason why marketers always emphasize to pay attention on branding. It basically holds the key to give any company strong recognition and impression in the market.
To get good results from branding, you need to pay attention on some important components. The official name of a boutique is considered very important in this regard. The reason is that names always comes first into the notice of people. It defines the value of a brand, influencing people to take note of its products. This is a principle that should be well understood to every brand marketer because it helps to drive sales for the company.
For clothing stores, names also help to spread brand awareness in the market. It is therefore recommended to always use catchy boutique names for your business as it can greatly help to increase word of mouth marketing. If you will see the industry closely, you will find many examples how brands utilized their names to grab attention of customers. You can take good inspiration from these examples and can devise a proper branding strategy for your clothing business.
Best Boutique Name Ideas to Know About
If you are opening a clothing store, you need to pay attention on some key elements of branding. The name of the boutique is certainly one of them because it defines the main identity of the store. This name must need to look unique, so that your store can get a distinctive presence.
If you are not sure how this name should be devised, or running short of boutique name ideas, take a look at the points given below. It will let you know some creative tips to name your clothing business and get a standout identity in the market.
Research the Market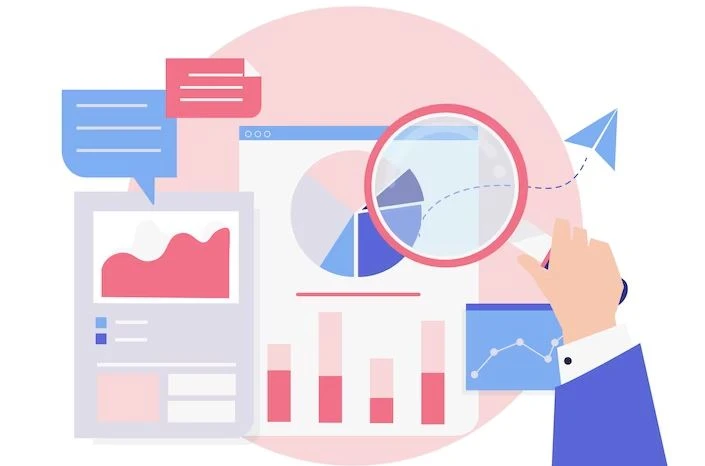 First of all, you need to research the market properly before selecting any name for your boutique center. This is an important task that should be done with an open mindset. It will let you know what types of names companies are using currently. A lot of times, people choose names without looking at the market trend. This only creates problems for them in terms of picking those names that are not attractive in nature.
It is therefore advised to always research the market first, so that you can know the branding strategy of other companies. This is a crucial knowledge that helps you in many areas, such as selecting boutique names, designing brand logos and more others.
Consider Your Background
After doing the market research, you need to find those names that align with your company background. This is yet another an important job that requires smart analysis. A lot of times, people do not consider their background while selecting a name for their clothing company. This do not helps them in any way, as names must need to showcase some sort of relevance with the background of the company.
So, it is best recommended to keep your background in mind while selecting a boutique name. It will allow you to pick a perfect tag that can define the roots of your company. This is a practice recommended for other businesses as well, especially those that are connected to the fashion circuit.
Select a Unique Name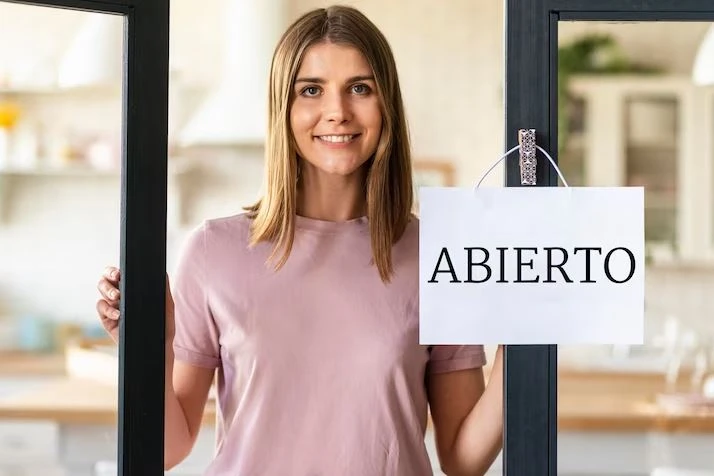 Lastly, you need to pick a boutique name that sounds different from others. It has been commonly noted that people pick normal names to present their clothing business. They usually try to go for conventional names that have been used multiple times in the industry. This type of approach does not help to give their brand a unique identity, as similar things do not get the market attention.
It is best advised to always go for unique names that can give your personal branding a strong edge in the industry. If you will pick conventional names, then there will no difference between your and other stores in the market. So, try to go with catchy names that can make your brand prominent, allowing customers to notice it at the first glance.
Top Examples of Boutique Names
Selecting a catchy name can be difficult sometimes if you are running short of boutique name ideas. This generally happens when you have lack of market knowledge or understanding about the required names. However, we have simplified this issue by listing some unique naming examples that fits perfectly according to the latest trends.
Let's take a look at them in detail below.
Best Clothing Boutique Name Ideas
To name a boutique store, you must need to come up with a name that looks different from others. It is recommended for all types of clothing stores that are working in the market. The reason is that companies with creative names always get the leverage to grab customers attention and get big sales in the industry.
If you are not sure which type of name can help you to promote a strong sustainable branding, take a look at the huge list of boutique names given below.
Five Star Boutique
Kingston Boutique
North Point Boutique
Abella's Clothing Store
Downtown Boutique
Blooming Clothing House
Exquisite Apparel
Luxe Boutique
Rebecca's Wardrobe
Glitzy Boutique
Western Boutique Name Ideas
If you are opening a boutique in any western country, you must need to name it as per the modern market standards. The reason is that you just can't go with simple names when operating in these countries. The branding competition of the western market is quite tough, hence you need to act accordingly to get ahead of the market.
Below, we have listed some examples that will let you know how to name a clothing business in any western country. Take a look at it and get some naming inspiration.
Urban Clothing House
White Star Boutique
Seven Pearls Clothing
Glam Apparel & Shoes
Creek Fashionista
Armoire Clothing
After Hours Clothing
Meadow Fashion Center
Paris Peach Store
Muse Vogue Boutique
Fashion Boutique Name Ideas
Naming a fashion clothing store can become difficult if you have got limited boutique name ideas. It often acts like a steep resistance that doesn't let you come up with quality names. However, the below given examples will clear out some of your confusions. It will give you plenty of ideas, so that you can come up with a catchy name that suits best for your clothing business.
Let's take a look at these examples in detail below.
Mustard Fashion
Pink Wind Boutique
Rainbow Style House
Clothing Paradise
Legacy Clothing
Great Fit Boutique
Vintage Clothing House
Next Level Apparel
Shorts and Shirts
Elegant Apparel Loft
Trendy Boutique Name Ideas
Going with a trendy boutique name always helps to grab attention of the customers. It is a tried and tested method that ensures quality engagement results for all the businesses. These names allow you to get instant market attention, as they come into the notice of people very quickly.
Here are some of the best examples of trendy boutique names that could help you in the hunt of clothing store names.
Bluebird Boutique
Vintage Loft
Palazzo Clothing
Fashion Store
Via del Stylo
Rose Boutique
Victoria's Wardrobe
Bronze Clothing
Golden Style House
Sprinkle Fashion Center
Frequently Asked Questions (FAQs)
What is the importance of boutique names?
Boutique names are considered very important because they represent the main identity of the clothing store. It is therefore advised to finalize these names carefully, so that the branding image of your company can be presented smartly.
What are the best tips to select a boutique name?
To select a boutique name, you need to keep in mind several important points. First up, you need to do the research wisely, then you have to come up with a boutique name that fits perfect according to the modern marketing trends.
How a catchy boutique name can elevate your store branding?
It is a well known fact that boutique names play a major role in elevating store branding. The reason is that it always comes first into the notice of people, hence its significance for branding generally becomes more.
Where can you find best examples of boutique names?
You can find plenty of boutique name examples available on the internet. With the help of search engine, you can find names of various top boutiques and can devise your own according to them.
Final Words
That brings us to the end of this blog in which we have discussed different boutique name ideas in detail. This is certainly an important topic because many people still face confusion while selecting a name for their clothing store. Some of them also go with random names that is also not a good approach for branding. In this blog, we have defined some tips that will them to understand the basics of business naming. Besides that, we have also listed some cool boutique name ideas that will help them to get some inspiration.
Meanwhile, if you are looking for a branding agency that can help you to devise unique business names, get in touch with us today. We will assist you in all types of branding activities, so that your clothing business can get a leading edge in the market.