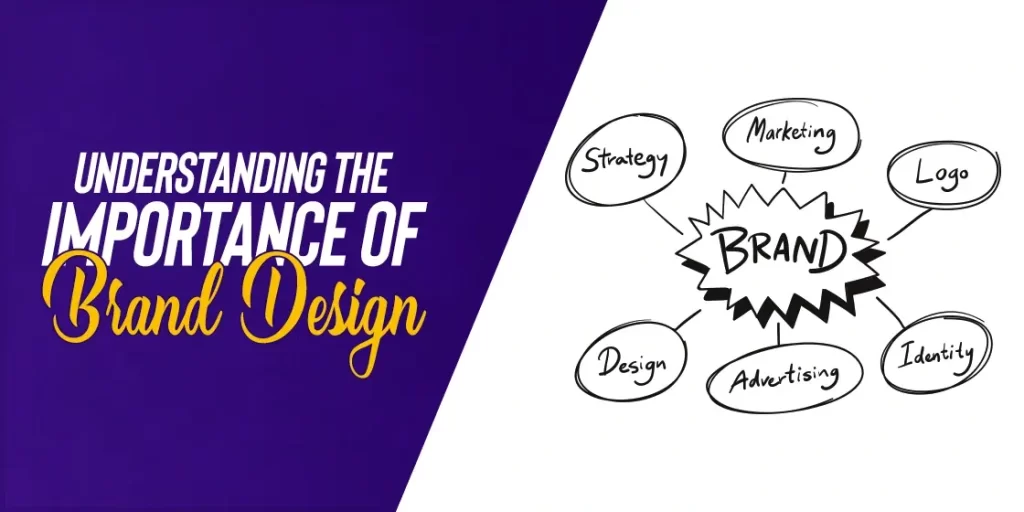 Table Of Content
Know About the Importance of a Brand Design in Detail Below

Every business knows about the importance of branding. It has become an important part of modern day marketing, which is why professional stakeholders always pay attention to it. They know that the customers in the market look closely on the brand design, and most of their conversion instincts depend on it. So, it is quite important to have a creative brand design that can attract customers at the first glance. It is essential for all types of businesses, ranging from SMBs to enterprise level companies and more others.
To create an amazing brand design, you need to first understand the basics of it. This means that you need to know the branding requirements of your company first. You cannot just create a brand design without knowing what your organization actually wants. This type of approach does not work for any institution, because branding is always done with focused information. Many beginners often do this mistake which is why they are recommended to complete their learning first.
This blog has been precisely written to let you understand what is a brand design and how does it work in the success of any company. It will give you a brief overview about the important elements of a brand design that make up its complete identity. So, this article will definitely be a good read for the beginners who are looking to hone their skills in branding and want to make a good career in it.
Let us first start from the basics understanding the importance of a brand design in detail.
1. Importance of a Brand Design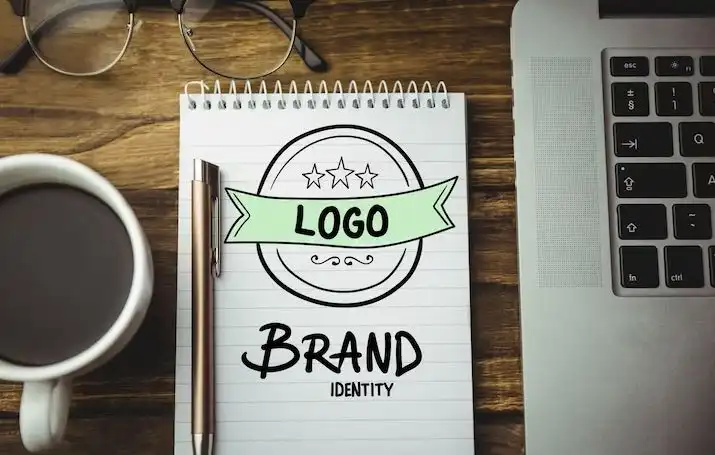 To get successful results from any marketing campaign, a company should always first pay attention on its brand design. The reason is that many branding elements always comes into the notice of people at the first glance. The visual look of these elements play an important role in the defining the value of a brand. It lets the people know how good a brand is and why its products would be better than others. This perception often forces them to buy products as well as recommend them to others in the wide social circle.
If a company do not has a creative brand design, then its professional identity can be precisely effected. This is a hard fact that should be kept in mind all the times. Whether it's a established organization or a startup, a professional brand design is needed by all. Not just that, but it often needs rebranding as well to keep the identity fresh and updated as per the latest market trends. This is yet another an important fact that is weighed on heavily by many branding experts.
Today, there are a lot of agencies working in the market offering creative branding services. They are connected with clients all over the world, as these companies do want to work with new-age agencies to create a strong brand identity. This is one of the major reasons why creative branding agencies always stay in-demand, because they offer right ingredients to the clients to grow their business rapidly in the world.
2. How to Create a Brand Design: Key Points to Remember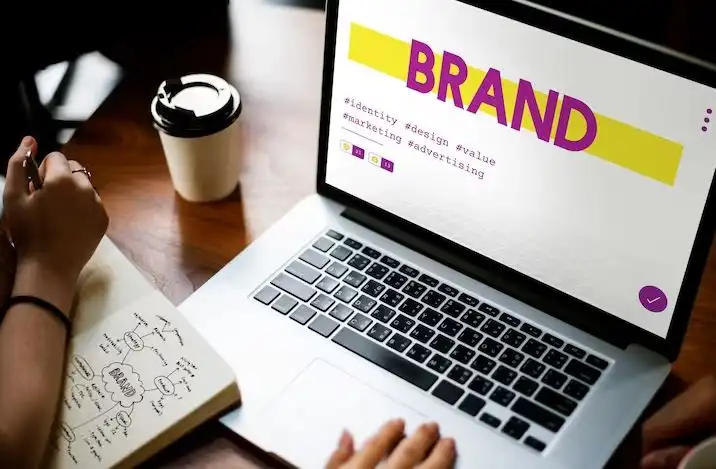 Many beginners often ask how to create a brand design that can professionally demonstrate the identity of a brand. Well, it is basically a step by step process in which you need to understand every phase of brand designing carefully. A lot of times, people do not pay attention to these points and end up creating a useless brand design that does not help to grab any attention.
It is therefore advised to first properly understand the steps of brand designing, as this will give you a correct pathway to develop a strong brand design according to the latest market trends. Let's take a look at it in detail below.
2.1 Research Extensively
First up, you need to do a comprehensive research before starting a brand design of any company. This step should be remembered by all, because research is always considered a key part of planning. If you will not do a comprehensive research, your findings will stay limited and hence the design work as well. Besides that, it limits your knowledge about the market trends, which is indeed an important information to have while designing any branding element.
So, to avoid this scenario, always remember to complete your research before starting any design work. It will help you to know which things should be included in the design, and which should be left. This way a proper understanding can be made that will ensure to create a brand design as per the best market standards.
2.2 Build a Strategy
To create a brand design that can grab eyeballs, you need to first devise a strategy. This point is often ignored by the branding experts, as they think that brand elements can be designed randomly. Well, this is certainly a wrong approach because everything that is related to brand representation needs a fine strategy. It helps to define a path that lets you move towards the branding goals with a clear mindset. If you will not work with a strategy, your efforts could go into vain no matter how qualitative the ideas are.
So, try to first create a strategy that can help you to create a brand design with an open mindset. If you are not sure how to build it properly, take some help from the senior marketing pros. These guys are quite well versed with different types of branding strategies, hence their experience can help you to build a perfect plan for any type of brand design smartly.
2.3 Design Brand Elements
After creating a branding strategy, move towards the actual designing process of brand elements. This is quite an important stage that should be given attention from the word go. The designing of brand elements is indeed very important because they come into the notice of people every time. The reputation of any organization depends on them, hence they should be always created using right tools and technologies.
Meanwhile, while designing brand elements, keep in mind that some properties hold high value. It includes branding stuff like logos, business cards, flyers and more others. These things are often considered first line company branding, because they define the identity of any organization. The company logos should always be created with high attention, as they represent the official emblem of a company.
3. Key Elements of a Brand Design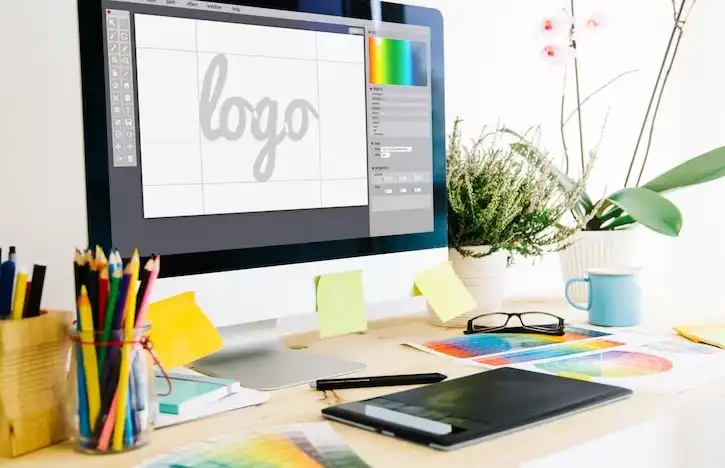 When it comes to brand design, you should know that it is not a single term. It basically includes a variety of things that are created for different purposes. Being a marketer, you should have a good knowledge about them, as well as how they should be designed to create a maximum business impact.
If you do not know which elements are considered key part of a brand design, take a look at the list given below. These few elements are considered important because they represent the identity of any business. Here are some of them defined below.
3.1 Logos
Brand logos are always considered very important because they are the official symbol of a company. These logos represent a definite identity that helps people to recognize the products or services of any brand. These logos always come first into the discussion whenever a brand design is being discussed between the stakeholders. Usually, emblem logos cover half of the cost of a brand design project, because it always remains the center of attention.
3.2 Business Cards
Just like logos, business cards are also important and they should also be created with high attention. These cards represent the name, contact number, location and other essentials about a company, hence they should be designed very carefully. Ideally, the business cards should use the official theme of the company, as that helps to portray an indorsed image of a business. This practice is termed standard and it should be followed in all types of business cards designing.
3.3 Colors
Colors are termed quite important in a brand design process. They should be always picked keeping the core company theme in mind. These colors play an important role in solidifying the visuals of any element. This is the exact reason why they should be selected very carefully, Ideally, the color combination you use should be on light tone, as it portrays a decent image of the brand. However, if your main theme refers to solid colors, then go with it keeping the visuals of other branding elements in mind.
3.4 Illustration
Creative illustration is yet another important thing that play a huge role in a brand design. The pictures illustrated in a design always helps to make up customers mind. They are quite important because every illustration has a meaning, which is why they should be always created carefully. It is best recommended to hire best animators and designers to create these illustrations. These guys have got good knowledge, and their experience can precisely help you to create unique illustrations that can grab customers eyeballs.
3.5 Videos
Videos are also an important part of a brand design. They help to represent a live picture of any business, which indeed becomes very important in various conferences, tradeshows and more other events. It is therefore advised to also create videos using the best tools and technologies, so that they can showcase an impactful image of your business in the world.
Final Words
That takes us to the end of this blog in which we have discussed about brand design in detail. It is certainly very important for every marketer to know about brand design. It plays a vital role in making branding elements impactful, allowing them to portray a strong image of any business. From logos to business cards, every element is important as they represent the official identity of any business. This blog has discussed about them in detail, so that you can know how to design them using industry's best practices.
Meanwhile, if you are looking for an agency that can help you to create professional brand designs, get in touch with us today. We are quite experienced in offering creative branding services, and our experts exactly know to create unique designs that can grab everyone's attention.
Frequently Asked Questions (FAQs)
1. What is a brand design?
Talking about brand design, it is a term that defines the designing of all the important elements of a brand. It includes designing of logos, business cards, brochures, and more others.
2. What is the importance of a brand design?
Brand design is quite important because it is directly related to the reputation of a company. It brings impact on the visuals of branding elements, which is why it should be given high attention every time.
3. What strategy should be used for brand designing?
The strategy for brand designing should be picked keeping few important things in mind. It should have a clear pathway, as that helps to keep focus on the important goals. Secondly, the strategy should be aligned with the main company goals all the time.
4. Which type of brand design should be preferred these days?
Talking about the current industry, you should try to create a brand design that can portray a unique image of your company. These types of brand design always works well, especially for those companies that are related to the fashion industry.
5. What is the importance of colors in a brand design?
Colors play an important role in brand design, because they are directly related to the visuals and illustrations. It is therefore advised to pick them smartly, so that they can bring an additional impetus in company branding.