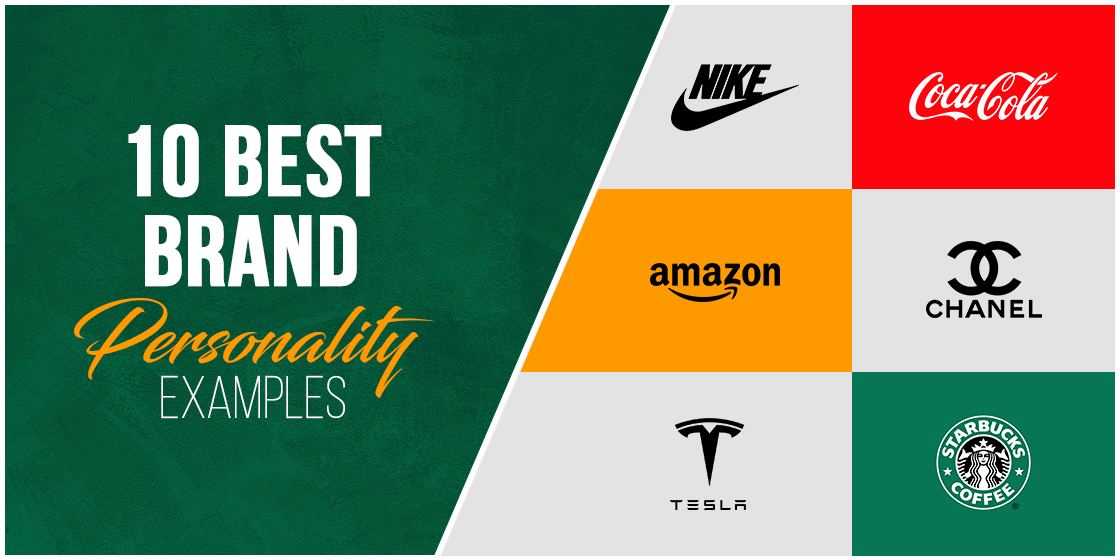 10 Well-Known Brands with Awesome Personalities to Explore
It doesn't require much time to find brands with personality. It's intentional. Because a personality is essential to develop and maintain a strong brand. It's about giving human-like characteristics to a brand.
As a brand owner, if you aspire to stand out in the competitive market, you need to position yourself and focus on how you connect with your customers or clients. And to ace the job, you can consult with a branding services provider.
On the other hand, a study concluded that customers that connect with your brand emotionally have 306% higher lifetime value.
That's why brands with fun personality catch people's attention and keep them connected. This blog features bigger brands and highlights brand personality traits, so you can get a clear picture of this concept.
But first, we'll explore:
1 What is a brand personality?
It comes into existence when human-like attributes are associated with a brand. One of the appropriate ways to define a brand's personality is to use adjectives, such as caring, creative, rebel, funny, or trustworthy, etc.
To understand the concept more clearly, imagine your favorite brand as a person. How would this person speak? Or How it would react in a particular scenario?
Take Apple for an example and think about it as a person. Wouldn't this person have an ample amount of knowledge? Wouldn't this person remain calm and composed even in the demanding situations? That's the brand personality of Apple for you.
2 How to Create Brand Personality?
The purpose of building a personality for a brand is to determine how the brand will show up and act in front of its target audience. It's associated with voice, tone, and other elements that set the brand apart from the rival brands.
Moreover, the process demands brand managers to understand their target audience and devise a personality that:
Attracts the customers by evoking a sense of comfort, respect, or familiarity.
Enables customers to stick to the brand while appreciating and valuing it.
Wards off customers that the brand doesn't want to deal with.
You can opt for other ways to create this kind of personality for your brand. However, most brands prefer to go for a model devised by Jennifer Aaker for brand personification.
The model highlights the following dimensions of brand personality.
Sincerity: honest, wholesome, cheerful, down-to-earth.
Excitement: daring, up-to-date, imaginative, spirited.
Competence: successful, intelligent, reliable.
Sophistication: charming, upper class.
Ruggedness: Tough, outdoorsy.
Let's dive deeper into these characteristics to learn more about them.
2.1 Sincerity
Brands with a sincere approach are adored by their customers. These brands are straightforward and trustworthy. And customers get a transparent experience that is focused on real-life experiences.
2.2 Excitement
These brands provide an unforgettable experience to the customers. Brands with the element of excitement take people on a journey and enable them to discover something unique. These brands are also good at creating hype around a product or service too.
2.3 Competence
Customers opt for these brands when they want a job done perfectly. These brands are often seen as industry experts, displaying their strong commitment to quality. You can connect traits, such as successful, innovative, hard-working, and experience with these brands too.
2.4 Sophistication
A sophisticated brand is when it combines luxury and superiority. You can find various brands with personality with this element. They talk about the lifestyle their customers crave or wish to establish. The traits for these brands include upper class, elegance, glamour, and class.
2.5 Ruggedness
Brands with ruggedness as a part of their brand personality, focus on the power and strength of their customers, keeping an outdoorsy and nature-centered element. You can associate traits, such as tough, masculine, and thick-skinned with these brands.
Let's explore the following brands and see how they have incorporated above-mentioned dimensions to build different personalities.
3. Best Brand Personality Examples
No doubt, a brand with personality needs to be reinforced by everything that it does, says, and stands for. Here's how popular brands have done it.
3.1 Nike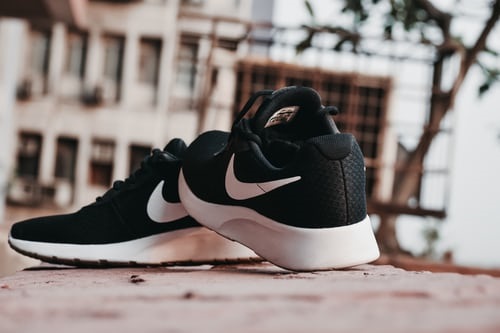 Nike's brand personality is impossible to ignore. This brand has been leading the industry of athletic performance apparel and shoes for decades. Talking about Nike gives you the vibes of ruggedness, coupled with excitement.
Indeed, the personality reflects in whatever the brand does. You can identify the "rugged" part in almost no time. The quality of apparel is durable and outdoorsy. When talking about Nike, we can't skip its slogan, Just Do It.
Coined in 1988, this slogan has become one of the best examples of brand personality statements. With several interesting elements associated with it, Nike is surely a brand that can appeal to anyone.
3.2 Coca Cola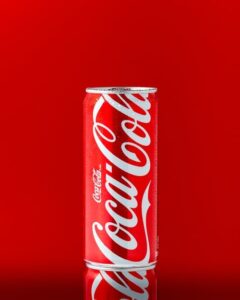 With plenty of successful campaigns, a vibrant logo, and a list of engaging slogans (that become prime examples of brand personality statements), Coca-Cola had to be a part of our list of brands with personality.
It's one of the brands with personality that is closely associated with excitement and happiness. No wonder why most of the customers consume it for the experience than taste.
People love buying bottles with their names written on them. You can imagine beginning festivities without seeing a bright Coca-Cola Christmas advert on TV. And celebrity endorsements also helped them build a stronger bond with their target audience.
3.3 Slack

The next brand on the list is Slack. It's unbelievable how they coopted a synonym for laziness to revamp workplace communication. The personality is undoubtedly easy and personal.
Slack's brand personality framework consists of core values to inspire its audience. Its primary orientation is sincerity, followed by competence. And excitement is associated with people's experience with a product or service.
More importantly, the tagline "discover a new way of working" also represents the brand and makes to the list of comprehensive examples of brand personality statements.
3.4 Chanel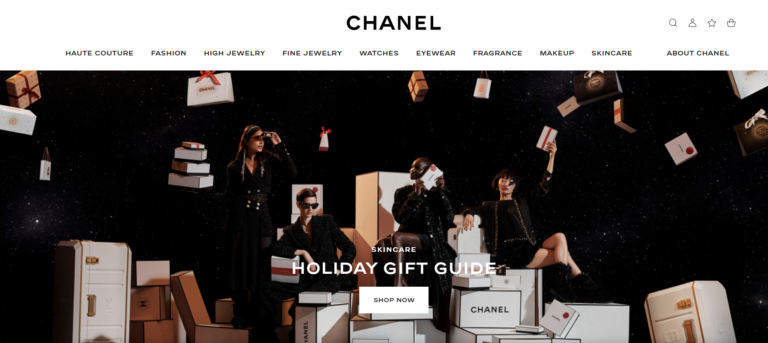 It's hard not to mention Chanel while talking about brands with personality. It tops the list of fashion brands with personality. This brand is a true representation of sophistication. Take a look at their social media outlet, Instagram. You will notice soft blues, subtle yellows, and black space to bring attention to one focal point.
The minimalist and vintage theme showcases it as a sophisticated brand. If you imagine Chanel as a person, you will find it as a person that cares deeply for fashion, is polished, refined, and worldly.
On top of that, their mission statement "To be the Ultimate House of Luxury, defining style and creating desire, now and forever" is perfect to become one of the best examples of a brand personality statement.
3.5 Tesla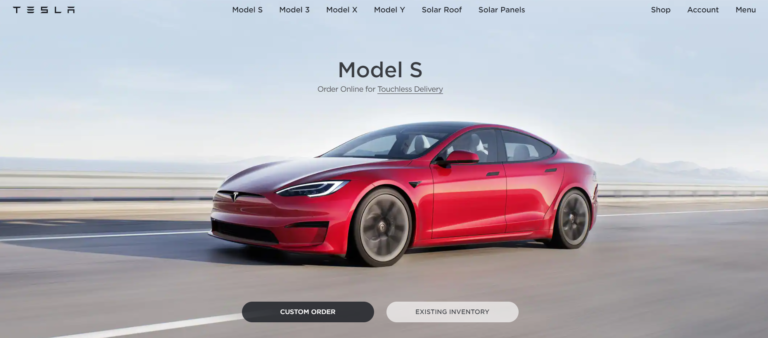 Who doesn't know about Tesla and Elon Musk? When it comes to personality branding, Tesla showcases excitement and sophistication. Be it a clothing or car brand, people start to use them as self-expressive statements. For example, when you drive a Tesla, you will earn self-expressive benefits, allowing people to observe or make judgments about you.
On the other hand, the brand owner, Elon doesn't hesitate to question the status quo and has bigger ideas to revolutionize the world. No doubt, he shares the Magician brand archetype.
You can also relate it to the Ruler archetype as Tesla wants to crush the competition. Elon is undoubtedly a powerful leader who sees winning as an ultimate goal. And a public image of a leader influences how the target audience perceives a brand.
3.6 Amazon

It's one of the brands with personality that demonstrates sincerity and competence. The brand has established itself as the most trusted brand, focusing on the industry's ever-changing shipping and return policies and unmatched product accessibility.
Jeff Bezos – the CEO follows a customer-focused approach, telling customers what to expect from the retail giant when interacting. Conversely, Amazon suppliers don't always appreciate it, but he has transformed Amazon into a sincere and reliable brand.
It continues to set the bar high even when there are unsuccessful products. But Bezos doesn't bother failures, and that makes his brand more human.
3.7 Dove

When you think about Dove, chances are you connect it with sophistication, femininity, glamour, and beauty. It's one of the brands of personality that evolved its approaches to branding over the years and demonstrate more than glamour or sophistication.
Currently, dove highlights sincerity in its strong values and thoughtfulness. Take its "Campaign for Real Beauty" advert for example. It transformed the way we perceive appearance. The brand encourages people to be confident.
Did we mention Dove's new campaign slogan, "You're more beautiful than you think"? It is empowering. And works perfectly as the examples of brand personality statements.
3.8 Starbucks

Whether you're a working professional or a teen in high school, you must be familiar with Starbucks and the delicious warm beverages they produce. Starbucks, one of the brands with personality that was deeply connected to its ethics in whatever it used to do, earlier.
It was focused on sincerity, honesty, delivering real coffee, and transparent advertising. Currently, sincerity is still a crucial part of the brand's personality. But customers have started to see the element of excitement in their marketing efforts.
It's worth taking their collaboration with Spotify for example. It was the brand's effort to help build a stronger community, enabling loyalty programs with music. And the introduction of membership cards allows people to consider themselves as exclusive member of an affluent group.
3.9 Rolex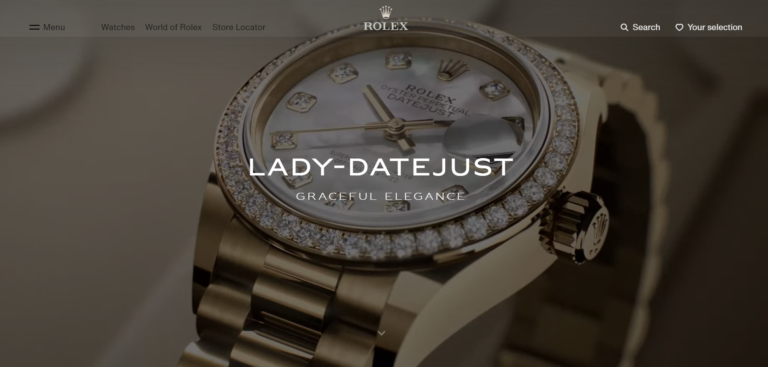 The brand is known for producing world's finest watches. And it truly displays competence and sophistication. Rolex accommodates customers who need classy wrist watches that suit their formal attire in a boardroom and draw attention to their personality at a dinner in a high-end restaurant.
These category of customers don't prefer anything flashy, but something that is finely made with elegance. Rolex is the type of brand that attracts to people who love finer things in life.
This brand has set an unmatched standard in the industry and known for its elegance and sophistication.
It was focused on sincerity, honesty, delivering real coffee, and transparent advertising. Currently, sincerity is still a crucial part of the brand's personality. But customers have started to see the element of excitement in their marketing efforts.
It's worth taking their collaboration with Spotify for example. It was the brand's effort to help build a stronger community, enabling loyalty programs with music. And the introduction of membership cards allows people to consider themselves as exclusive member of an affluent group.
3.10 Red Bull

Red Bull needs to go in the list of brands with personality. What sets it apart in the energy drink industry is the element of "competence" in its personality. With huge sales and incredible leadership, no doubt the brand has successfully secured a top position in the market.
Moreover, their participation in outdoor events and sports, such as soapbox racing and motorcycle racing, and gravity-defying jump in October 2021 showcase ruggedness and excitement. Red Bull has truly set the next-level standard for energy drink brands.
There's no denying that everything that surrounds Red Bull is hyper-energetic. It's a company that promotes fun, adventure, and don't hesitate to go the extra mile to take up a challenge.
Frequently Asked Questions
Brand personality translates to human-like characteristics associated to a brand. You can define these characteristics using adjectives that are used to describe a person, such as unique, creative, trustworthy, caring, or straightforward, etc.
You can begin by understanding types of brand personalities to create a unique one for your brand. The process is simple and includes the following:
Consider your competition
Write down adjectives on a paper
Try to draw the character
Analyze if it resonates with the brand image you have
Be consistent in your efforts.
The five brand personalities are excitement, sincerity, competence, ruggedness, and sophistication. Customers prefer to purchase from a brand that is similar to them in terms of a personality.
Brand personality relates to human characteristics that are associated with a brand. You can express them using adjectives, such as cheerful, dependable, responsible, and sophisticated.
Conclusion
Brands with personality stand out in the competitive market. That's why building the right personality for your brand is crucial. It will help customers decide on whether you're the right company for them.
Establishing a brand with a strong personality is also a tactic to foster cordial relationships with your target audience that last for years.
If you observe, brands with sincere personality also focus on aligning business values with other branding elements, such as logo design, images, identity, and positioning.
Therefore, while working on crafting a personality for your brand, it is better if you focus on voice or message, and opt for proven brand style guide to get the job done in the right manner.