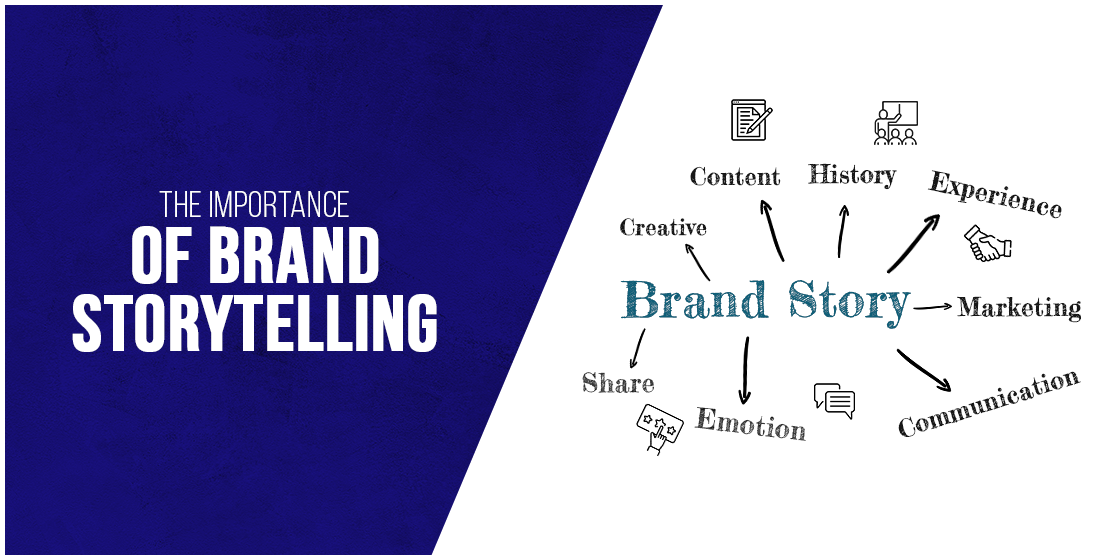 Understand How Brand Storytelling Can Increase Your Business Reputation
Storytelling has always remained an important part of brand success. It is termed as the most crucial thing that allows any company to get customers' attention. It is the method that allows marketers to build a relation with clients, if projected in the right manner. That is why many businesses heavily focus on brand storytelling to enhance their engagement in the industry.
Considering the examples of top world companies, we can clearly see the impact of brand storytelling in their strategies. They emphasize on it due to different types of engagement benefits. It helps people to understand the brand and know how it performs among others in the market.
Being a marketer, it is highly important for you to understand the impact of storytelling. It can be termed as the first stepping stone of building your marketing campaign. Without having proper knowledge about it, you cannot expect to grab customers' interest.
Especially, if you are new in the industry, it becomes more necessary for you to work on brand storytelling. Many businesses that are not well versed with this idea, often take help from a specialized branding agency to work on it.
In this article, we will take a look into the specifics of brand storytelling. We will explore its meaning and take a look at how it is important for building brand recognition. Let's first start with the basics of brand storytelling below.
1. What is Brand Storytelling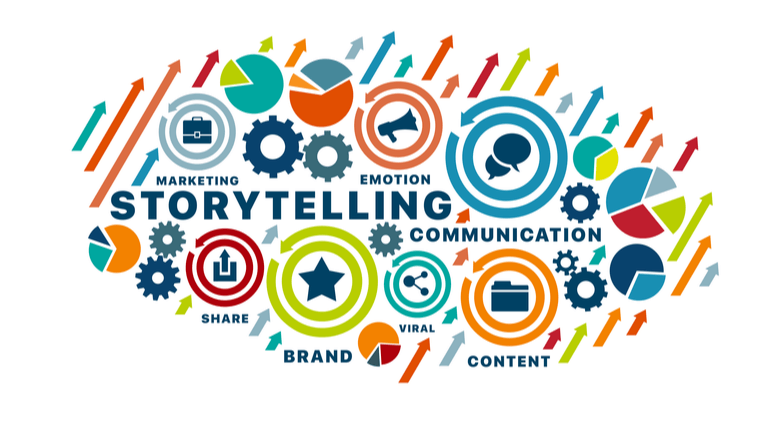 Brand storytelling is an art to connect customers with the business by using an engaging narrative. It focuses on those key points that help to bring customer engagement and attraction. All the top marketing experts in the world recommend storytelling as a key part of brand building. It ensures to portray your voice among the people, perfectly in a professional manner.
Creating a brand story allows you to capture the interest of the people. This depends on the effectiveness of the template that you are using to define the brand voice. Sometimes, people select wrong channels and tools to define their brand story. As a result, it produces an adverse effect on their marketing, precisely by making its impact lesser in the industry.
To build a powerful brand story, you need to pay attention towards your background. It will enable you to create engaging points that can capture customers' attention. Many times, people are attracted after analyzing the roots of your brand. It demonstrates your origins and how it has worked tremendously in your success.
The tools and channels used to demonstrate a brand story are also very important. They ensure to provide the correct image of your brand, allowing you to get proper market attention.
2. Why Brand Storytelling Matters for Businesses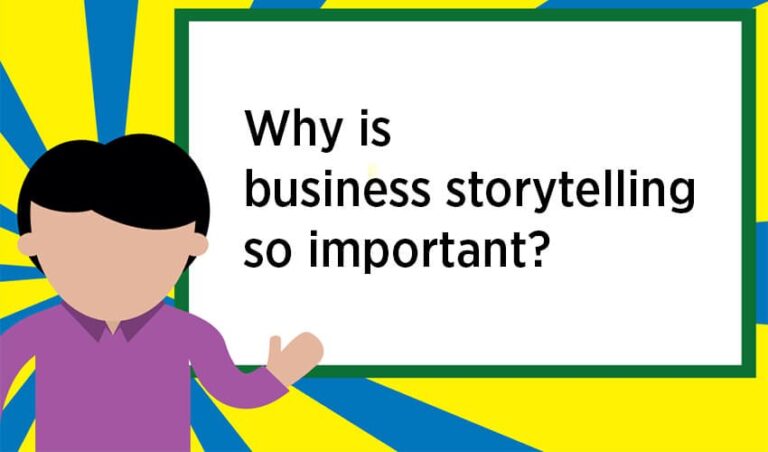 We all know how important it is for brands to gain the attention of people. They execute various types of campaigns to come forward in marketing and gain the trust of customers.
But, have you ever thought where does the origins of all these are?
Well, it is in brand storytelling.
The method of describing your brand features and its roots comes under the umbrella of brand archetypes. It builds a bridge to form a connection with your audience, ensuring the success of a brand. Many times, people like to know personally about a brand, such as where it came from and how it originated in the market.
Providing them such information with the right knowledge ensures to build their trust on the brand. It encourages them to show interest in a business and move towards conversion rapidly. That is the reason brand storytelling is considered important for businesses. It provides them a great leverage to gain customers' attention and enhance the reputation of the company in the market.
Here are some important reasons why every business should think about using a perfect brand story.
2.1 Brand Storytelling Captures Interest
Brand stories are precisely used to attract people towards a business. They are crafted and demonstrated in a particular manner that helps to grab attention. Nowadays, every marketing campaign utilizes a prerequisite of brand storytelling. It has become important due to attracting customers organically towards a business.
Many marketers recommend storytelling as a primary part of marketing activities. They know that it brings traffic towards the business, provided it has been done with the right strategy. From fashion brands to restaurants, describing the success story is important for everyone. It builds a sense of confidence among the customers, especially when they do not know about any budding brand.
Once you create a strong brand story, people will automatically show curiosity. This will give you a perfect edge to convert them into customers. Your creative marketing activities will then come into play, allowing you to move towards the second stage of conversion. Therefore, it is best recommended to first solidify your brand storytelling, so that marketing activities can extract sales fruits later.
2.2 Stories Sell Better
It is a known fact that stories can sell/promote any business better. This is a case that has always remained very realistic and logical. The reason is that people believe on stories if they are projected in the right manner. Many fashion brands utilize this fact as a powerful marketing tool. They know that the emotions of people can be attracted through stories.
There are various reasons why conversions always take a high leap through stories. It makes sure to build the confidence of the people, so that they can also recommend the products to others. The authenticity of any business always remains a vital factor in the minds of people.
Therefore, it is always advised to build your reputation on it, so that you can gain the trust of the people. It will help your marketing activities to perform better and get strong results. The only thing you need to keep in mind is to build a brand story that looks authentic. That is because people like to convert towards brands after seeing a proven success story.
2.3 Brand Storytelling Can Set You Apart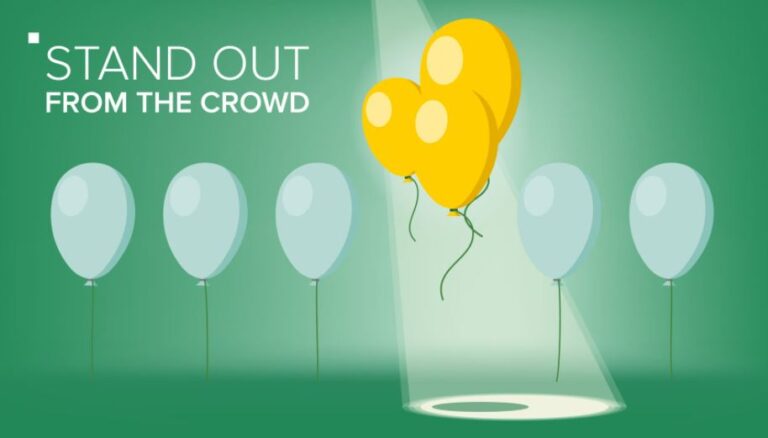 It is also important to define a brand story that can make you stand out in the market. We all know very well that the competition in the market is increasing rapidly. This requires every business to think creatively how to represent itself in the market. Those companies that are good in defining their brand stories always get more attention.
Many times, marketers do not pay attention towards this factor. They tend to use conventional manners to define their brand story. This doesn't guarantee to extract eyeballs from the market because people have already seen these kinds of stories before.
Hence, it is best recommended to craft a brand story that can make you stand apart. It not only gives you a leading edge over others, but also ensures to build your reputation strongly in the industry. If you don't have much knowledge about storytelling, take a look at the examples of other businesses. This will let you know how others are describing their stories to get market recognition.
It will also bring clarity about the practices that are failing in the industry. This will make you watchful to not include those points that are making the campaigns week. If you analyze those points appropriately, then you could certainly create a strong brand story that can attract people instantly.
2.4 Brand Stories Bring Loyalty
Brand stories can help you to show an authentic image of the business. It enhances customer loyalty, allowing your business to get more engagement. As a marketer, you need to pay special attention towards brand storytelling, rightly due to its impact in the market.
You can take a good lead in the industry once your brand story will get customer recognition. It is something that builds confidence in your business and ensures loyalty from customers. If you will look at the examples of top companies, you will always find the factor of brand loyalty. It has allowed them to not only gain people's confidence, but has also turned them into potential leads.
The recipe for building brand loyalty lies in true engagement with the clients. You need to make sure that your customers are always getting the right news about the brand. This will help them to show trust in the brand and increase loyalty towards it. You can also conduct some specific events to boost customer loyalty, such as free giveaways, discount offers and more others. These events also showcase your brand values, encouraging people to take interest regularly.
3. Key Components of Brand Storytelling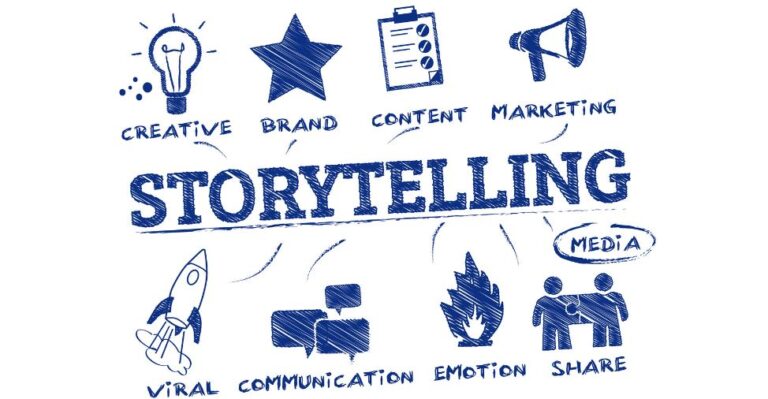 Many marketers often remain confused how to describe their brand story. Some try to portray it through social media channels, while some take help from influencers to get known in the industry. It is indeed a tricky thing that needs thorough analysis and demonstration from the right channels.
Below, we have discussed a few key components of brand storytelling. It will help you to know how to make up a perfect brand story that can attract people. The manner in which the brand story is communicated also matters a lot. It defines the values of your brand and how it can relate with the targeted audience.
Let's take a look at some key brand storytelling factors below.
3.1 Brand Story Introduction
Every story needs a proper introduction to hook the attention of people. Same goes in the case of brand stories as well. In fact, it becomes more important in brand stories, rightly due to the involvement of targeted customers.
The introduction of your brand story should be very attractive. It should include points that can help people to find some sort of relation. This is necessary because it allows them to properly engage with the brand and take interest in its products.
Whether you are describing a character or an event, it should create a strong vibe in the introduction. Many businesses often use specific types of events to start their brand story. The primary reason behind that is to showcase how the brand originated after having a specific experience. This provides people an idea about the roots of a brand and where it is coming from.
For instance, the brand story of Apple often uses the reference of its classical times. It describes how Steve Jobs came up with a pioneering mindset during the late 80s era. It has become a point of reference for many people, as most of them see Steve Jobs like a revolutionary IT guy. Moving forward, Apple then defines how the company grew up and took the center stage, making itself one of the biggest tech companies in the world.
You can also start your brand introduction using a similar type of reference. It is not necessary to include any character. You can define the origins by using the reference of any event. This will give your brand storytelling a firm introduction, perfectly as the way you want.
3.2 Create a Mirror Experience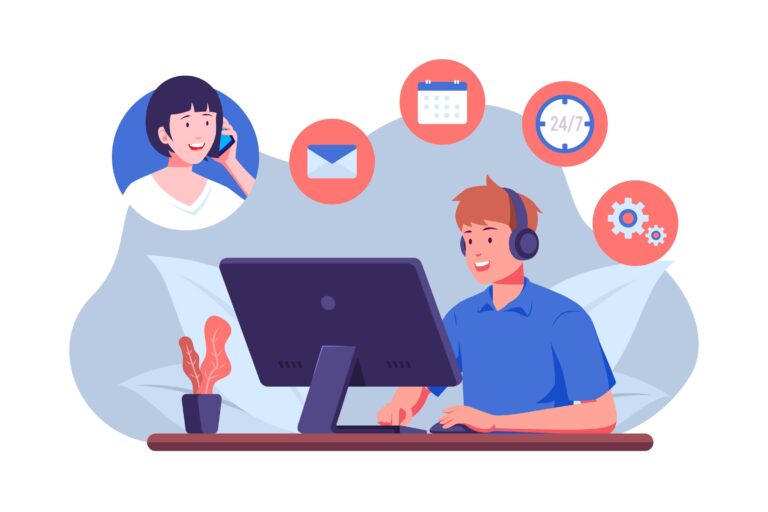 After starting your brand story with a strong introduction, it's now time to add some content that can connect your branding elements and customers. It is best advised to create a story that can show some sort of empathy to the customers. That is because people are always inclined towards those stories that are relatable to their cause. They find it easy to relate their problems with it, precisely after seeing the occurrences.
According to Robert McKee and Thomas Grace, mirror experience is the key to bring a sense of empathy in the brand storytelling.
"When a protagonist radiates a positive human experience, this center of good attracts the audience's natural instinct to connect with a fellow human being. The audience falls into a subconscious identification, aka empathy with the main character."
The above quote perfectly defines how important empathy is in a brand story. It can help you to build a connection with the audience, precisely with the right words. Being human, we know how words can portray your voice and attract people instantly. The choice of words and channel does play an important role in this regard. It builds a bridge that enables storytellers to connect with the audience properly.
A perfect brand storytelling strategy also works in the same manner. It requires empathy and emotions to build a connection, encouraging people to feel relation. Once you do that, it will become easier for you to gain their attention. This will allow you to grab their trust, as most of them will easily relate themselves with your brand story.
3.3 Pinpoint Challenge
Now, your brand storytelling needs to showcase some sort of challenge to the audience. This should be perfectly picked knowing the background and nature of your audience. The reason is that it will help your customers to easily relate with the story. They can engage better with your brand if it will describe their pain points.
Generally, marketers try to use this technique to get people's attention. They know that humans are inclined more towards a common cause. It can make them feel relatable and can encourage product conversion.
The only thing that is important here is how you project that obstacle. It is recommended to build a story around it as well to make a strong impression. It will make your point more understandable, allowing them to take active interest in it.
If you don't have much knowledge about how to project such challenges in a brand story, take a look at different case studies written by marketing experts. They define unique ways to represent a pain point, making your whole idea highly impactful.
Once you will define the challenge, people will automatically start to show curiosity in your brand story. They will look for the points that have long remained unanswerable to them. That is where you can further hook them with other complex scenarios. Your brand storytelling can gain a lot of attention here by describing the complications involved in a pain point.
It will make the users more curious to know about the answers. They will try to read your branding story further to know how you overcame them and became a top brand. This is indeed a perfect brand storytelling strategy that will attract and engage the audience quickly towards your business.
3.4 Emotional Experience
Once the challenges are described, it is now time to bring some emotional values in your brand storytelling strategy. This is an extension of the above phase in which you will take your customers on an emotional journey. You need to add some points that can connect the hearts of people. This would be a bit difficult, but you need to find particular ways to describe the emotions properly.
You can take a step by step approach to include a sensitive part in your narration. It depends on the story how you want to inject empathy in it. Some brands use references to specific events to make up their point. They prefer to go with the tried and tested method of referencing, as people offer more response towards it.
As a marketer, you must also need to know how to create that emotional connection with the users. It is one of those prime factors that helps to engage and convert them. If your brand story will fall close to their heart, they will definitely get inclined towards it.
This is where your solution will come in, offering the specifics that are long-waited by the curious users. It is called a transition phase where you will convert the challenge into a solution. This also needs to be very diligent depending on the type and nature of users.
3.5 The Solution
Now comes the most important part of your brand storytelling strategy. It is the part where you will answer all the questions. It needs to be concise yet very impactful, so that people can find their required answers. All of your prior buildup will definitely depend on this sole part because people would really like to know about the solution.
Many times, people commit mistakes while defining their solutions in the brand story. Some of them get too lost in the introduction, while some just try to emphasize on the challenge part. It is therefore advised to pay firm attention on this part. It will make or break your branding strategy if you'll not project it properly to the audience.
The best way to offer your solution is by answering the exact pain points of the customers. You need to describe why your brand is an ultimate source to solve all of their problems. You can make claims more powerful by showcasing your brand success over the years. This will let the users know how your company has helped thousands of people to resolve a particular issue.
It will flawlessly help in building the trust of the people. They will feel more confident in knowing more about the product and its respective features. You can definitely take a good leverage through it, precisely in terms of optimizing your brand recognition.
4. The Power of Brand Storytelling in Marketing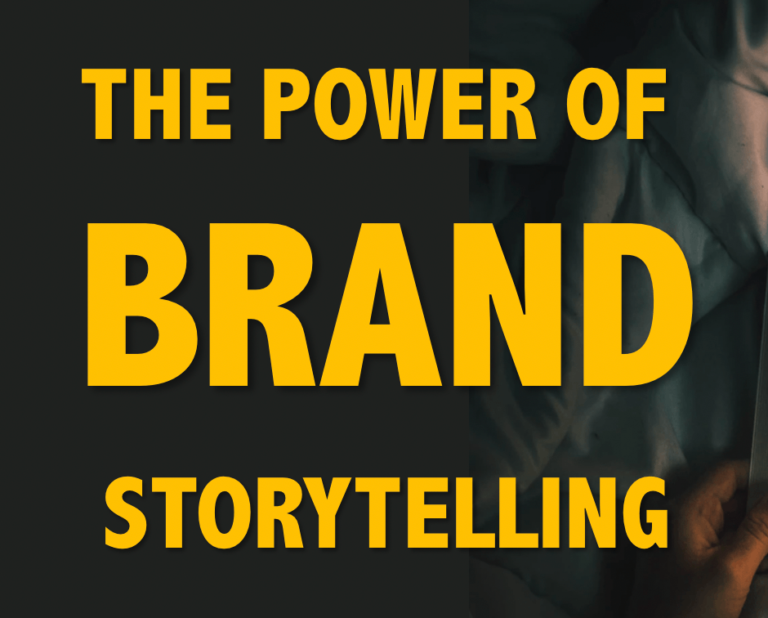 It is important to understand the difference between brand storytelling vs marketing. There is no doubt that brand storytelling can persuade your customers towards the conversion. It has the power to engage people, provided it is demonstrated in the right manner. The manner in which brand story is communicated matters a lot for results. It answers various underlying questions related to your brand, helping users to think seriously about the conversion.
Being a marketer, you must know how to leverage the power of storytelling in marketing. It gives you confidence to stay on the front and engage the audience towards the brand. You can find a number of examples available around defining the true power of storytelling. Most of them are related to the top brands, illustrating how their brand stories helped them to gain recognition.
Sometimes, these stories also become inspirational for other people in the market. If your brand has grown up right from the ground zero, then your brand success will definitely become motivational for others. It will automatically enhance your brand recognition, allowing you to get more leads from the market. That is the core reason why marketers emphasize heavily on creating powerful brand stories. They know how impactful it could be in terms of building a brand name known in the market, especially when it is relatively new.
5. Brand Storytelling Entices Actions
It is a known fact that brand storytelling can encourage users to take action. It has the power to change perception and attract an audience towards products/services. The only thing you need to do is to solidify the logical and emotional part of these stories. These two parts can form a good connection with the audience, provided they are demonstrated in a perfect manner.
Once you will make your brand storytelling compact, it will definitely help you to reap results. People will like to see your company profile after listening to its brand story. As a marketer, this becomes an opportunity for you to convert those people into customers. It is the major reason why you need to tell the stories perfectly, so that people can be attracted.
The brand storytelling provides great assistance in your marketing campaigns. It becomes a vital tool to broadcast your brand voice and extract its results in marketing. Using social media channels, you can let the people know about your journey properly. This will elevate the authenticity of your brand, giving it strong customer recognition.
6. Powerful Brand Storytelling Examples
Being a marketer, you must need to understand the impact of brand storytelling on the customers. It helps them to believe in your brand and get converted towards it. The most important thing here is how you present the brand story in the market.
If you do not have much knowledge about brand storytelling and how to define it, here are a few examples you could learn from. They will help you to know about the practices of other companies and how they have executed their brand storytelling strategy according to the targeted requirements.
6.1 Apple's Brand Storytelling Strategy
Apple is one of the top tech giants in the world. It has got an elusive name in the industry of tech, rightly due to its great advanced products.
But, that is not only the case that has helped Apple to gain popularity in the world. The brand storytelling strategy of the company has played a vital role in optimizing its recognition in the market. It is one of those few companies that has worked on the idea of brand storytelling from the very beginning.
Back in the 1980s, Apple started to showcase its brand story by using TV and print ads. The famous Super Bowl XVII commercial of 1984 became highly popular among the people. Apple used this ad to promote the revolutionary Macintosh computer in the market. It worked flawlessly for them, giving the product sales and recognition a great boost in the industry.
This defines the power of brand story and how Apple has used it perfectly to get market attention. It showcases the true power of stories and how it can enhance recognition for any company in the world.
6.2 Ivory Soap Advertisement
During the 1960s, Ivory Soap got the market attention by providing a little solution in one of their brand advertisements. It was a very simple ad defining a cool floating feature of a soap. The slogan that worked for them was written quite creatively i.e. "It floats".
This became hugely popular among the people, giving the company great advantage in sales. Back then, these types of soaps weren't common, as people were used to take bath with ordinary soaps. Ivory soap tried to introduce something new in the market, and this ad worked perfectly for them. It not only demonstrated the product, but also defined how it solves common bath problems for everyone.
7. Brand Storytelling Quotes
Brand storytelling has always remained an important part in any company's market success. Here are some famous brand storytelling quotes that describe its true potential in engaging people.
'The most powerful person in the world is the storyteller. The storyteller sets the vision, values and agenda of an entire generation that is to come.' – Steve Jobs
'Marketing is no longer about the stuff you make but about the stories you tell.' – Seth Godin
'And do you know what is the most-often missing ingredient in a sales message? It's the sales message that doesn't tell an interesting story. Storytelling . . . good storytelling . . . is a vital component of a marketing campaign.' – Gary Halbert
'People think in stories, not statistics, and marketers need to be master storytellers.' – Arianna Huffington
'Storytelling is by far the most underrated skill when it comes to business.' – Gary Vaynerchuk
Frequently Asked Questions
Brand storytelling is a practice to define your company values and journey to the customers. It helps to elevate your brand identity, allowing people to show trust on your products/services.
Storytelling is important for every company. It enables them to represent their true story in the market. This increases their authenticity and allows them to get more customers' attention easily.
Storytelling is termed very important in branding. It allows your customers to connect with the brand, provided you have defined it appropriately. It helps to build the narrative and a proper business recognition in the market.
Being a marketer, you should know about the four P's of brand storytelling i.e. People, Place, Plot and Purpose. Combining them together, you can formulate a strong brand story to engage all types of customers.
This means a framework on which you are creating your brand story. It simplifies the structure of your brand story, so that it can look organized and more professional.
Conclusion
That concludes our whole blog in which we have discussed brand storytelling in detail. It has become an essential practice for all those businesses who want to get customers' attention right from the heart. It allows you to describe your brand values, so that people can take interest in it.
The art of brand storytelling is indeed a difficult thing. Many businesses do not know how to express their values to the people. This article has summed up different important points that will help you to know about brand storytelling and how to showcase it correctly.
Meanwhile, if you don't have knowledge about how to present a perfect brand story, get in touch with us today. We are one of the top branding agencies in the market that helps companies to represent their story creatively in the market.