Understanding the Importance of Brand Style Guide for Businesses
Creating a right brand style guide is important for every business. It is something that defines their theme and allows people to recognize their products/services in the market. If you will look at the names of top global organizations like Google, Microsoft etc., you will find a singularity in their branding. That is because they work precisely according to their brand style guide in order to market themselves in the industry.
Nowadays, it has become important for every company to finalize its brand style guide in the first place. It helps them to showcase their identity strongly in the market. We all know very well that a large section of people build perception about any company after looking at its representation. This includes a lot of things, such as the style of branding materials, outdoor events and more others.
Being a branding agency or marketer, you would know the importance of promoting any business in the industry. It not only requires diligent planning, but also implementing a strong branding strategy. If you are also one of those companies that is looking to build a creative brand style guide, this article would be highly important for you.
Let's first take a look at the basics of brand style guide and why it must be created by every professional organization.
1. What is a Brand Style Guide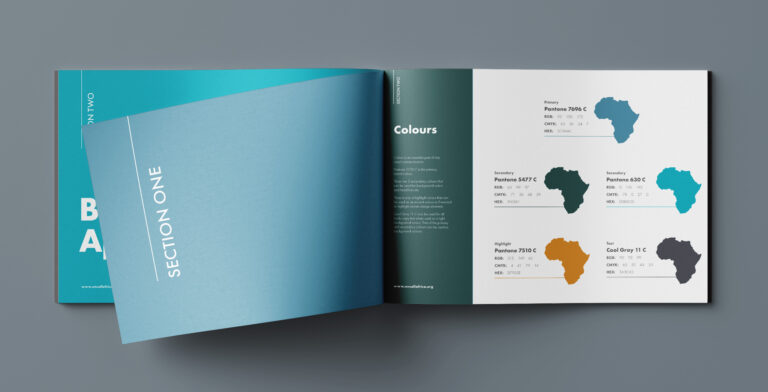 A brand style guide is a set of rules that defines how a brand should represent itself in the market. It defines how the logos, banners, envelops and other branding material should be created according to the required theme.
It is very important for every marketer to firmly know about the basics of brand style guide. That is because the demonstration of any business largely depends on it. Those companies that are proactive in showcasing their brand identity properly in the market, always get bigger customer attention.
Considering the value of branding, it is very important for every company especially when they are new in the industry. All the customers that are associated with the business always look towards their branding elements. It helps them to know about the company theme, as how it is unique and different from others in the circuit.
2. Why Creating a Brand Style Guide is Important
Knowing about brand style guides is important for every marketer. It defines how your business looks in the market and how it can be further optimized. We all know that brand representation matters a lot for any business. It is the core thing that attracts the customers and encourages them to get converted.
From social media to print publications, branding materials are used on different types of places according to marketing requirements. To make their maximum impact, it is advised to design them properly as per the latest standards. That is where you need to build a correct brand style guide in order to bring uniformity in the graphic designs. It is your prime responsibility to keep the branding same on different platforms, so that people can easily recognize your business.
Today, many companies hire specific agencies to formulate their brand style guide. These companies provide them suitable solutions according to their custom requirements. It simplifies their brand representation across different types of channels, allowing customers to take interest in the offerings.
3. Key Components of Brand Style Guide Template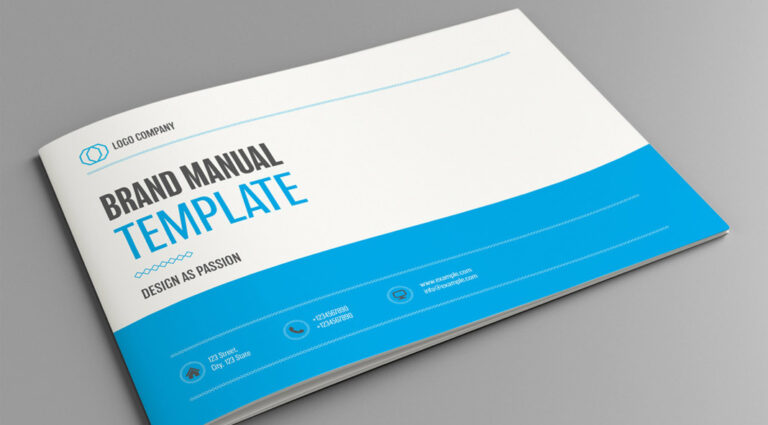 In order to design a creative brand style guide, you need to take a few key components into consideration. These little things allow you to understand the basics of branding and how it should be devised.
If you are looking to know about the cores of branding, here are some key components you must need to keep in mind.
3.1 Vision Statement
It is highly important to write a vision statement first before planning any brand style guide. Having a vision allows you to formulate things better. It defines what you need to portray in your brand, as well as how it should be done.
Sometimes, people do not pay attention towards writing a vision statement. As a result, they do not get the required outcome that is expected for marketing. This affects directly on creating a brand style guide, and hence the representation of the company.
It is therefore advised to write a proper vision statement first before moving to the branding guide. It will clear up your mind to devise a strong branding and marketing strategy, as per the market requirements.
3.2 Target Audience
The knowledge of the target audience is very necessary for creating a perfect brand style guide. As a business, it is always your prime responsibility to know about your pool of customers. It allows you to understand their requirements and what they need in a brand.
If you will try to create a brand style guide without knowing about the targeted audience, you will most probably fail. The reason is that no branding strategy can work without the knowledge of goals.
Having the knowledge of targeted customers enables you to define objectives and goals. That is how you can build a strong branding strategy that can attract and convert customers efficiently.
3.3 Brand Personality
The next thing that comes into play while devising a style guide is the brand personality. It defines the identity of a business and how it is different from others. Knowing this allows you to select the colors, themes and templates for branding easily.
Furthermore, the brand personality knowledge allows you to plan the marketing activities efficiently. You can plan better about the marketing campaigns on social media, PPC and other channels as well. Therefore, getting a brand personality knowledge is quite crucial as it helps to define your brand identity.
4. How to Create Brand Style Guidelines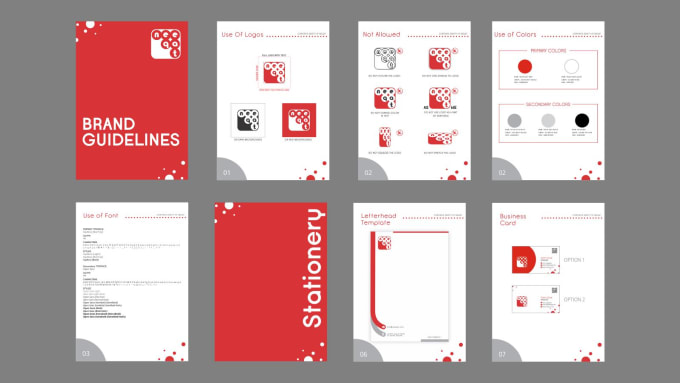 Now that you have the knowledge of key branding components, let's understand how to create them appropriately. Being a marketer, you need to know how to create a brand style guide while keeping your business requirements in check.
Here are some important points that will help you to create brand guidelines effectively.
4.1 Brand Story
Brand story is the most important thing while planning the cores of a style guide. It helps you to describe the story of your brand, so that people can understand it better. It is a known fact that people will only show interest in those businesses that are relatable to them.
To do that, you need to define your brand with a well prepared context. From logos to postcards, everything should illustrate your brand story through visuals. It will encourage people to take interest in your business and take the required conversion actions.
Therefore, offering a good brand story through the branding visuals increases your chances to attract customers and build a strong recognition in the market.
4.2 Logo Guidelines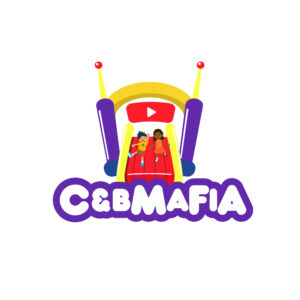 We all know that logos are termed as the source of business identity. They are responsible for demonstrating an image of a brand. That is the major reason why every company always takes keen interest in designing them properly. They know that their business identity is solely represented by these logos, hence they should be created very carefully.
To design a good looking logo, you need to keep the main objectives of branding in mind. You have to analyze whether the logo suits well according to marketing requirements or not.
There are various things that define the relatability of a logo with a brand. From colors to typography, you need to look at different attributes that are involved in a logo design. Combining them all allows you to formulate a logo guideline that simplifies your approach towards the final design.
4.3 Brand Color Theme
Choosing appropriate brand colors is also very important to make the representation powerful. It is always said that colors are very crucial to portray any brand image. It helps to propagate an initial idea about a business, allowing people to understand its background.
The color theme always plays an important role in designing different types of branding materials. For instance, knowing the color meanings provides you a better chance to pick the right shades for logos. You will know the importance of using a red or blue color in a logo, as how it can implicate different ideas about your business.
Therefore, it is always very necessary to select the right colors for your business. When it comes to branding, they cannot be picked randomly. They offer a great impact on branding which is why their selection should also be very precise.
4.4 Typography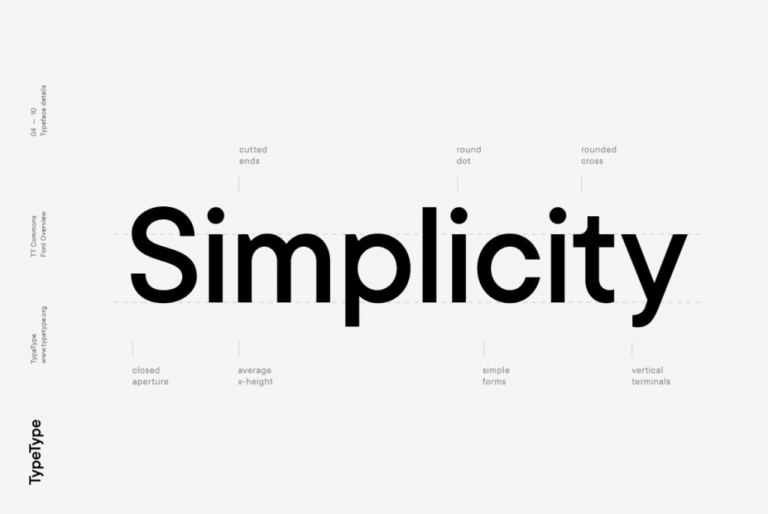 Next up, you need to pick the right fonts for business cards, your logos, banners and other branding materials. These typefaces are very important because they are primarily responsible to show the business name, message, etc. clearly.
Those brands that specially use wordmark in different types of logos need to pay strong attention towards the typography. It is the basic thing that represents their brand name and encourages people to show interest in them.
Normally, companies try to use simple looking typefaces for their brand names. For instance, the typeface of Facebook is very neat, offering a very subtle image of the brand. Similarly, the typeface of Yahoo is also very clean. It looks very decent, providing a flawless representation of the brand.
Considering these examples, you need to also pick the typography of your brand name precisely. They are indeed an important part of the brand style guide, rightly due to having great visual impact on customers.
4.5 Image Guidelines
Just like typography and colors, images are also very much important for setting up a great brand style guide. It is one of those things that strongly comes into the notice of people, hence it should be selected and demonstrated properly.
Today, the field of photography has become quite wide. Businesses are now preferring to hire specialized photographers having an experience of product photography. You need to emulate the same strategy as well by hiring the right photographers for your brand.
To find the skilled personals, you need to search for those photography business names that are known in the market. This job can also be easily done by looking at the portfolio of different photographers working in the circuit.
If you do not have much contacts in the industry, then try to take help from Google or even ask for customer reviews. It will simplify your search and will allow you to find a perfect photographer who can work according to your images guidelines.
Frequently Asked Questions
A brand style guide defines how a company should represent itself in the market. It includes a few sets of rules that help businesses to create a brand theme, perfectly according to the required standards.
To create a brand style guide, you need to focus on your company background. Besides that, you need to also pay attention towards your targeted audience. This will help to create your branding materials, as per the custom requirements.
The six essential elements of a brand style guide include brand story, color, logo, typography, images and tone of voice. All of these things collectively define your brand theme and its objectives in the market.
A brand style guide helps to describe your business identity. It provides people an idea what your brand really is and how it is different from others. It is the main reason why creating brand styling guides is important for all the professional companies in the market.
Startups should always focus on creating quality brand style guides. It helps them to boost their recognition in the market and get more people's attention towards their business.
Conclusion
That brings us to the end of this article in which we have discussed how to create a brand style guide. It is indeed very necessary to know about brand styling because it helps you define the business theme perfectly. All the professional companies in the world pay attention towards their brand styling. They know that it plays an important role in their market representation. It provides customers an idea about your business theme and what does it mean actually.
If you do not know how to create a brand style guide, try to take help from a professional branding agency. You can certainly get in touch with us to create a stunning brand style guide. We will help you to craft a great guide, enabling your brand to get an amazing market representation.