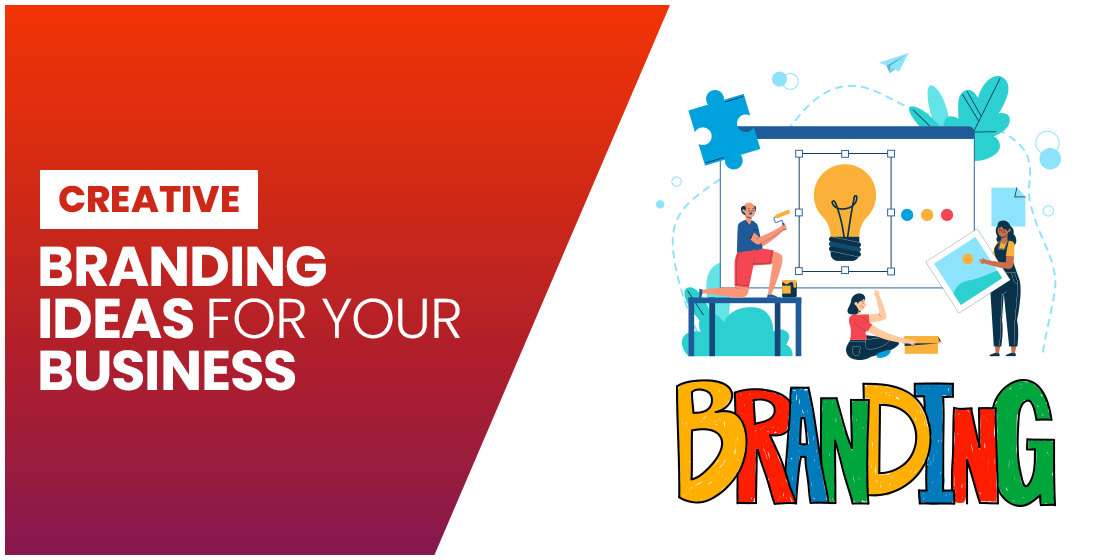 Best Branding Tips for Small Businesses You Should Know About
With the rising temper of market competition, every business has started to optimize its branding strategies according to the latest standards. It has become crucial for them to utilize those techniques that can not only engage customers, but also enhance the footprint of their business in the market. To do that, they regularly look for different branding ideas that can help them to position their business better and get more interaction from the customers regularly.
Today, every established business knows about the importance of branding. Most of them spend millions of dollars regularly on different types of marketing campaigns. They know that their business growth is directly related to it, precisely due to the stiffness of market competition.
On the other hand, some small businesses and startups often fail to understand the basic tactics of branding and marketing. Due to their lack of experience, they do not utilize the right branding ideas that can help them to grow regularly. This makes it difficult for them to sustain for a long period of time, specifically when the market is filled with established bigwigs.
If you are also an SMB that is struggling to find the right branding ideas lately, this article would be a perfect explainer to you. It will highlight some of the best practices you could use for branding, no matter which industry your business is related to.
But, before getting into the details, let's first understand the true significance of branding for small businesses.
1. Importance of Branding Ideas for Small Businesses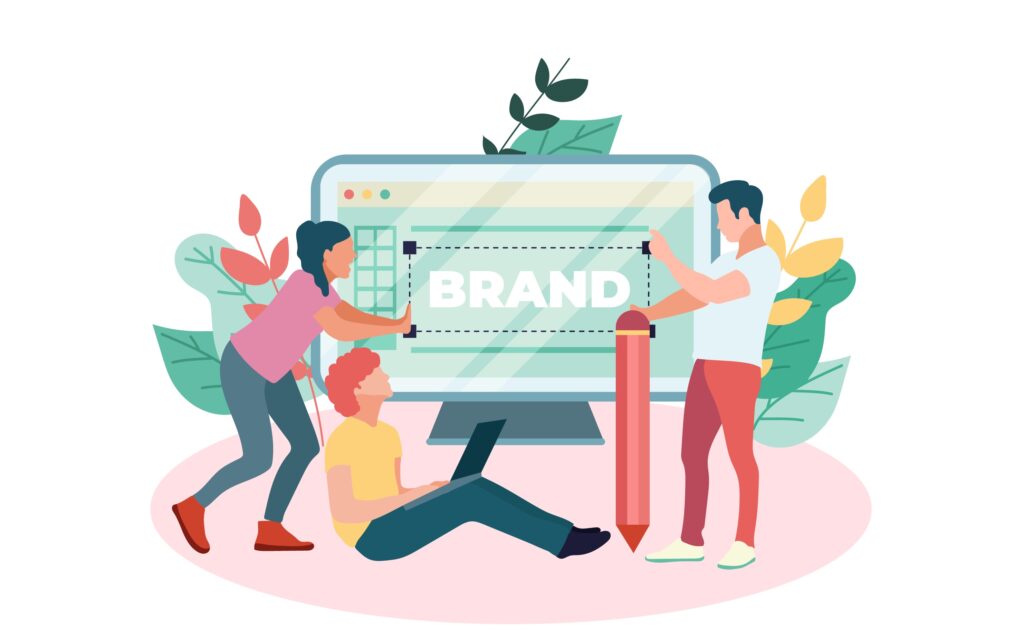 We all know very well why many small businesses fail in the market. It is just not about the matter of financials, but most of them often struggle in the competitive area of branding. Specifically, the businesses related to the fashion industry often find great difficulties in the market. They normally get a lot of competition at the start no matter how quality products they offer in the market.
The only thing that can offer them a bit of sustainability in the market is the usage of creative branding services. It is a practice that makes their business identity known in the market, allowing people to recognize the services easily.
But to make it effective, marketers need to come up with strategies that are different from others. They need to devise special branding ideas that can outclass others, giving their business a strong recognition in the market. This is certainly necessary for small businesses because they are always in need of some magic to compete with the established giants.
Using creative branding ideas, small businesses can find a good feat in the market. They can utilize it to increase their engagement among the audience, as well as get regular sales. All of this depends on using smart branding techniques that can effectively turn the tides of market competition in your favor.
2. Creative Branding Ideas You Should Know About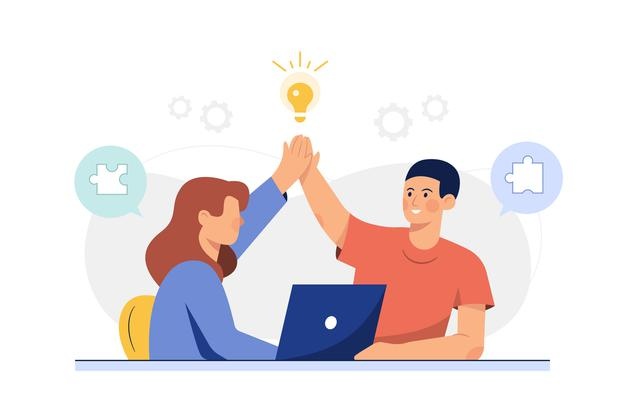 In order to succeed among the competitors, every business must need to think about creative branding ideas. It offers them a great way to attract customers, should they be impressed by the products and services of the company.
Here are some important branding ideas that could give your business a strong edge among others, provided you utilize them perfectly.
2.1 Personalized Content Creation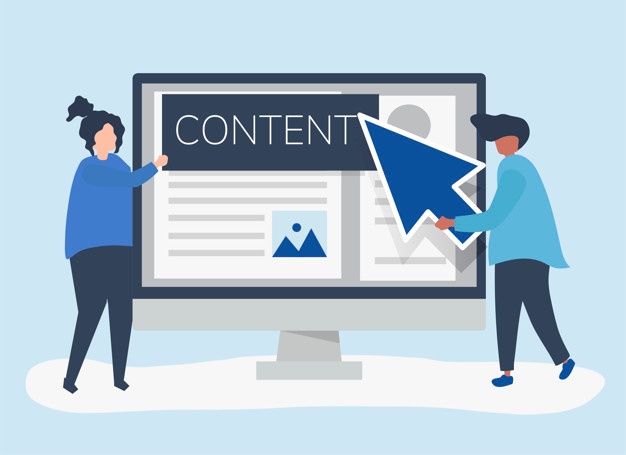 Content is rightly said to be the king of marketing. It has the power to change the perspective of people, if demonstrated accurately as per the needs. Today, content has become a big part of digital marketing, making its separate branch known as content marketing.
This shows the true importance of using the right content in marketing. It doesn't matter which industry your business is related to; the content will always play a vital role in attracting customers. It provides marketers a direct way to get to the customers and tell them about the utilities of their products/services.
Meanwhile, it should be also noted that the technique to create content and market also requires a bit of smartness. Nowadays, you cannot just rely on using conventional content. Instead, you have to become wise in selecting the words that can persuade them towards the conversion. This requires great knowledge about their taste, as what type of tone they like and how they should be spoken to precisely.
This particular technique is called personalized content creation. It helps marketers to address the customers smartly, allowing them to understand the whole marketing message and concept completely.
2.2 Utilize a Creative Logo
Logos are duly considered an important part of branding. You can never expect to give your branding a boost without using a quality logo. It not only defines your business, but also the creativity in your work. Generally, when people start to trust a brand, they tend to trust its logo. Their buying intentions are always influenced by those logos, no matter how pricey the product or service is.
It can be undoubtedly said that a creative logo will always give your brand an upper edge. It will help you to establish a strong business identity and attract more customers towards the business. If you do not know how to design a logo properly, take assistance from any professional branding agency. These companies are pretty well versed in creating unique brand logos according to the custom requirements. They can help you to get a logo design that can demonstrate your business identity, perfectly in an elegant manner.
2.3 Build a Strong Social Media Marketing Plan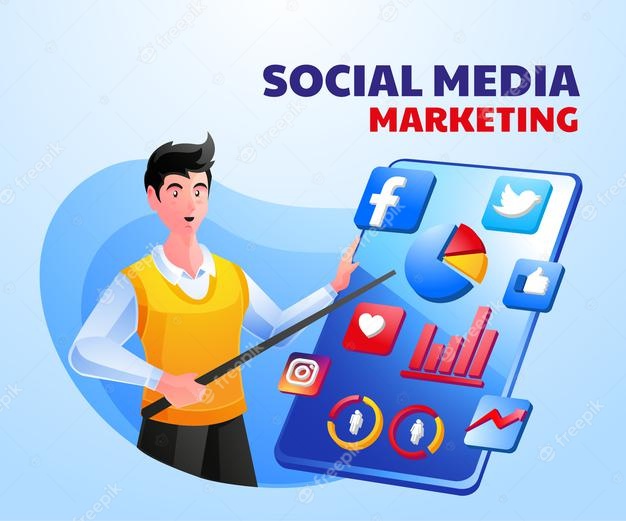 Social media marketing is a key element of branding, specifically for startups and small businesses. Without being active on social media, you can never expect any branding strategy to work properly in the market. It is basically the key to make your business known in the market, no matter how much dense the market is.
This is the core reason why many digital marketers always recommend to use best social media practices to solidify their marketing strategy. It allows your business to get a strong recognition in the market and convert customers through it. Over the past few years, many startups have risen to the higher standards by making their social media branding game strong.
If you also want to grow rapidly in the digital world, pay brief attention to the branding on social media. It will help you to attain new heights and reach more customers by expanding the marketing sphere. Nowadays, every company is taking leverage from social media to attract new customers. It is cost effective, as well as handy for SMBs to target thousands of people simultaneously without wasting any time.
2.4 Start Creating Brand Videos
Videos have become an important form of content marketing. It provides better opportunities to the marketers to describe their thoughts and sell products/services to the customers. These videos are specifically very important for social media platforms. People generally engage more with videos as compared to photos or posts. They tend to watch them with interest, provided the content shown in it is highly relatable.
It is therefore advised to create the videos with better content. You just cannot design them with any random thought or message. Instead, it should be insightful and must give people some sort of message related to the business. These types of videos get more engagement and provide better results to the marketers.
One more thing important about videos is that they should not be very lengthy. People generally prefer to watch videos that are short but precise in message. It is an important practice for social media platforms that must be considered by the marketers regularly.
Ideally, the timeframe of brand videos should not be more than 2 minutes. It should cover all the important points within this time, giving people exact information about the relevant services/products.
2.5 Pay Attention to the Merchandise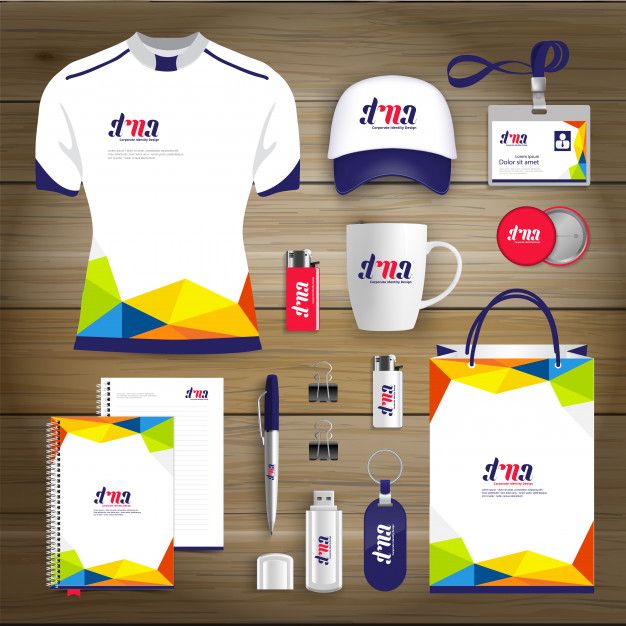 Nowadays, merchandising has also become an important branding element. They provide businesses an effective way to market services, precisely by offering different types of free giveaways. This includes a variety of things such as t-shirts, drinkware, caps, bags and more.
The selection of these products for merchandising depends on the requirements of your targeted audience. Basically, you have to pick those materials that are popular among the people. This will increase the chances of getting better engagement with the people. If they'll like your giveaways, then they will surely come for the main product, provided it is promoted strongly on the merchandise.
Today, many companies are extracting tons of leads from the market by creatively promoting company merchandise. It has become a powerful way to attract customers and convert them towards the business products. You can look at different examples of brand merchandising available on the internet. It will give you a brief overview how brands are using the leverage of merchandising to optimize their marketing and get a good presence in the industry.
2.6 Start Blogging
The importance of blogging in content marketing is second to none. It always provides an added advantage to the companies in the competitive medium of digital branding. That is why companies hire skilled writers and editors to manage their official blogs. They know that blogging provides an organic way to reach clients, specifically when the target market is sitting overseas.
For branding purposes, blogging has become an absolute necessity for every company. People generally visit the official company blogs to know about the latest updates and news. It helps them to stay informed with all the current happenings in the company. It is therefore advised to always write and publish the blogs accurately with an eagle eye. This platform provides plenty of information, helping companies to enhance their branding game on the internet.
Nowadays, multiple CMS platforms are offered to manage the company blogs easily. From WordPress to Joomla, you can use anyone depending on the requirements. Just make sure to use the latest version to make functional jobs easier. They are not only easy, but also provide tons of features to manage different blogging tasks efficiently.
2.7 Use Catchy Product Packaging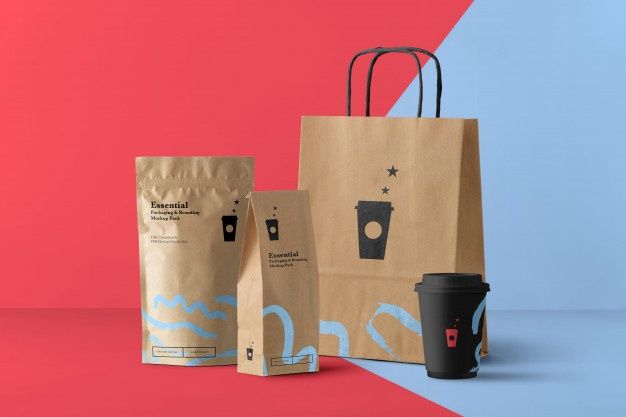 It is also very important to pay attention to the packaging of your products. A lot of times, people build perception about the quality of products by looking at its packaging. Gone are the days when you could just use simple white papers for product packaging. Today, it should be designed very creatively in a manner that can attract eyeballs quickly.
We have seen many companies in the market changing their product packaging from time to time. It doesn't mean that their packaging gets outdated frequently. Instead, it shows that they want to freshen up their style regularly by introducing new packaging.
According to a survey, the rebranding certainly plays a vital role in attracting new customers. It has been observed that people start to notice the products more after seeing its new packaging. It could be a psychological thing as well as attraction towards the new design. Either way, it helps businesses to increase product sales and get more interaction from customers.
2.8 Start Branding with a Custom Hashtag
We all know how trends are made viral by just using a hashtag. It first emerged from Twitter where people used hashtags to tweet about any specific subject. The practice eventually crossed over the platform and started getting used in other social media sites like Facebook, Instagram, etc. to gauge more audience.
Today, it has become a standard thing for brand marketing, specifically when something is launching new in the industry. The social media marketers are responsible to create hashtags that can catch eyeballs and bring people's attention towards it. They need to pick specific words that can describe a brand as well as its impact for the customers.
Besides Twitter, this practice can be used on multiple social media platforms. It helps to engage masses and increase brand awareness in the market if used perfectly. Whether it is a product or any specific occasion, you can always create unique hashtags for every event according to your requirements. Just make sure to keep it short and concise, so that people can easily understand it without going into misspells.
2.9 Use the Power of Brand Influencers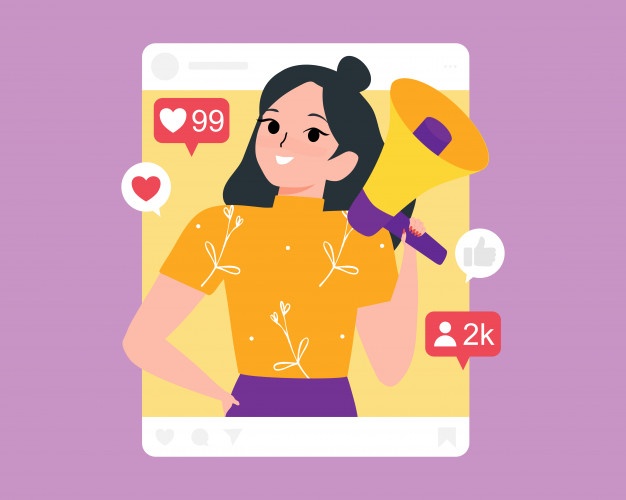 Influencer marketing has certainly become a top trend in the digital world. It is a very creative technique that uses the power of influencers to promote any brand in the market. People generally trust these big names and prefer to buy things that are recommended from them. This gives businesses a good leverage to hire them and promote the brand using their star power. Though it requires a bit of extended budget, but still at the end takes you to the winning position.
This strategy specifically comes very handy on social media platforms. The reason is that people are more active on platforms like Facebook, Instagram, Snapchat and more. They tend to follow famous celebrities and influencers on these sites regularly throughout the year. Once any campaign goes live, it becomes easier for influencers to target them and promote products/services given by the businesses.
For startups, influencer marketing can be very beneficial, provided they hire the personnel to do the job. They can literally get a strong introduction in the market if they use the power of famous influencers to market their business. It will give them a good boost in the market, allowing them to establish a quick steady footprint in the industry.
2.10 Optimize Email Marketing
Some people think that email marketing is an outdated concept. They think that it has lost its viability due to the emergence of other marketing techniques, which is indeed not so very true.
Whenever you will need to drive traffic or leads from the organic channel, the name of email marketing will always come first on the list. It is still a very valuable practice that allows you to attract tons of potential customers towards the business.
Many times, people do not get results after going through the first round of sending emails. This makes them a bit disappointed, which is why they start to call it an obsolete practice. The thing that most people do not consider while doing email marketing is the usage of the right contacts. It is the major reason why they do not get the required results, even after working long hours on the job.
The best way to make your email marketing work is by targeting the potential lead contacts. Then, you have to also use the right content to formulate the email. This should be done by knowing about the nature of your audience. It will help you to create the content that is most favorable to them, so that they can understand the email promotion better.
Frequently Asked Questions
Branding helps businesses to showcase their identity in the market. It is an important part of marketing that allows companies to get a strong recognition in the industry.
You can find different types of branding ideas for logos in the market. However, it is best recommended to devise your own depending on the company requirements. It could be rather simple or a bit extravagant, all of that precisely depends on your brand.
Personal branding needs to be done very smartly and wisely. You have to showcase your identity using different types of ideas, such as organizing your own social channels, public debates and more others.
Small businesses can utilize various types of branding ideas depending on the requirements. Some of the best among them include branding on social channels, offering weekly discounts and more.
Using creative branding ideas, you can take your company to the newer heights of success. It can help to increase the recognition of your services, which will certainly enhance the popularity of the brand.
Conclusion
That sums up our whole blog in which we have discussed different types of branding ideas in detail. As a marketer or business owner, it is important for you to understand them properly. If done precisely, branding is the only thing that can enhance your business footprint in the market. It can let the people know about your services, giving a stunning boost to your business reputation.
If you are not well versed with the right idea of branding, these few tips could help you to devise a strong strategy. It will be more than handy for small businesses, as they are always looking to amplify their branding image in the market.
Meanwhile, if you want to get branding services from a professional agency having good experience in the market, contact us today. We will devise creative strategies for your brand, allowing it to grow rapidly in the competitive business sector.