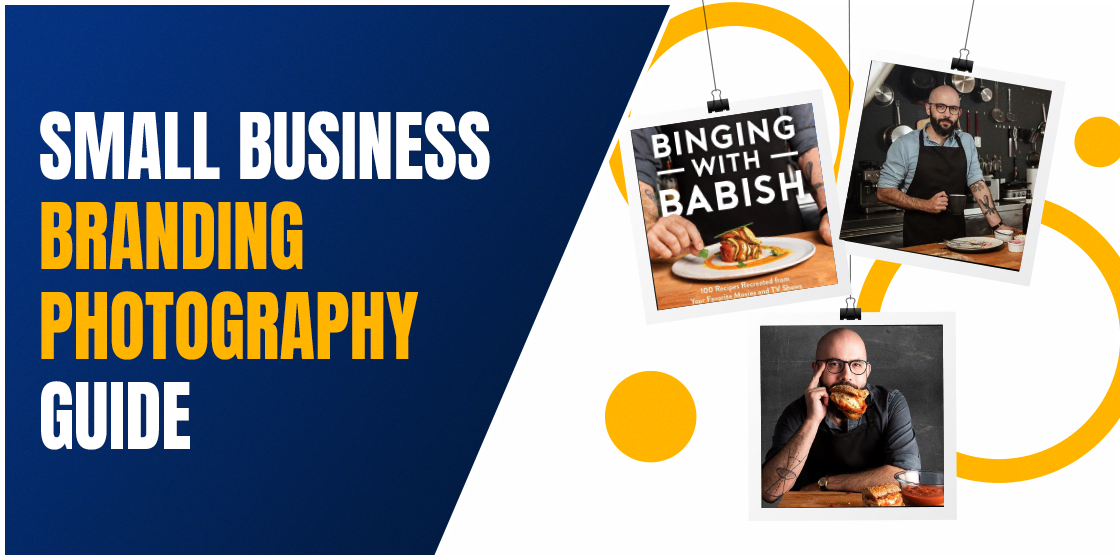 For any business to succeed, it has to make a shift from just being a business to becoming a brand. And in order to do so, a business needs to do more than simply sell quality products. So, what more do they need to do?
Well, one of the first steps in creating a brand is building a relationship with your customers. A relationship of trust, which can only form when you give a face to your business, making it less distant and more humanistic.
While doing so is not always necessary for all kinds of businesses, it still is mostly true for many industries. That's because customers wish to learn more about the people behind a business. The assurance that a brand is run by reliable people can more likely boost conversion rates.
Speaking of one such way brands introduce their humanistic side is through branding photography, something which is commonly leveraged today as you may have noticed several times upon visiting different websites across the internet.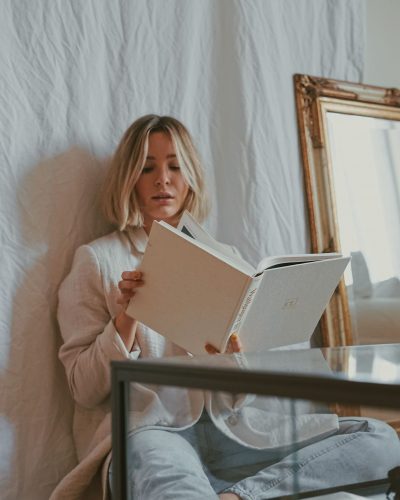 1. What is Branding Photography?
Brands have always relied on some sort of a visual element such as McDonald's Ronald McDonald, Disney's Castle Logo mark, or in the form of KFC's logo featuring Colonel Sanders. Brands have heavily relied on such visual elements.
Having realized this, many businesses today get in touch with us to leverage our branding services. This growing awareness is what fuels the demand for branding photography too. As branding photography introduces various real-life visual elements of a business, these photos are simply a real world representation of your brand's logos, fonts, thematic colors, etc.
Take the example of a restaurant that wishes to more easily connect with their online audience. To do that they can feature professional photographs on their website, so that an online audience that cannot experience a lot of what they could, if they were to visit the restaurant themselves, can experience it over the internet.
Included in such a branding session would be a group photo of all the chefs, a photograph of the interior and exterior of the restaurant, and some photos of the most popular dishes, etc. By displaying these images, brands can give their clients sneak peek into the real world experience of dining in their restaurant.
Of course, these images must properly present your brand in the best light possible, while maintaining a consistent representation of your brand's visual identity in all the photographs and across all the marketing channels. What could be even better is if these photos are used for the purpose of brand storytelling.
To ensure that this is successfully done, you would need to hire a professional branding photographer.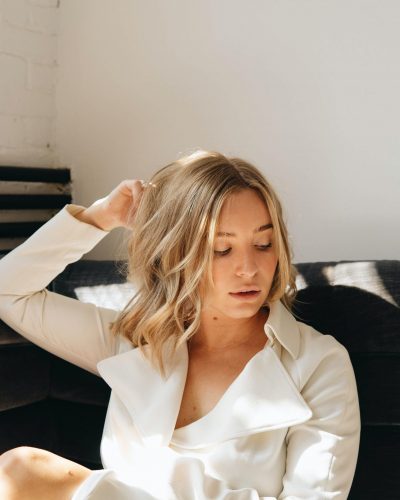 2. Why is Brand Photography Important?
So far, we're sure you've understood the purpose of brand photography. Now, let's get deeper into why it is so important.
2.1 Branding Photography Ideas Help Make a Great First Impression
First impression is the last impression may be a cliché statement, but it has always stayed relevant. For this very reason, it's important for businesses to utilize the expertise of a professional photographer, instead of using stock photos. That's because photographers ensure that the photographs they take are in perfect harmony with the overall feel of a website, social media page, or a print advertisement.
For one to realize the importance of food presentation, they need not be a restaurant owner, but good observers, because if they are, they would know why restaurant goer's love to post aesthetic snaps of their ordered food. Even before eating the food, it's the presentation that makes the first move in winning their hearts.
At times, the ambience of the restaurant, the presentation, in short, the overall experience of it, all can overshadow the slight dissatisfaction of something lacking in the taste. Thus, to make the overall first impression pleasant, your brand's images and photographs should be aesthetically pleasing.
2.2 Personal Photography Makes Your Brand More Relatable & Humanistic
Brand photography allows you to learn more about the faces behind a brand, it makes a brand more humanistic. The stories behind a brand's team, what they do, what their journeys have been, and what their motivations are that drive them to work daily on improving their solutions and products are some of the things that make customers comfortable with choosing a brand.
These stories are what make your products more than just objects; turning them into relatable experiences. Most often, this is how products are sold. In advertisements, we see marketers creating a story around a product in order to make the experience of using these products more relatable. Why do we choose one over the dozen other options available in the market? That's because of the unique story attached to a product.
2.3 Branding Photography Boosts Engagement
As grownups, we realize that all that glitter is not gold. Yet, our human nature compels us to feel attracted towards aesthetically pleasing objects. Naturally, with whatever successfully attracts us, we engage with it.
Research shows that social media engagements are relatively higher on posts that are picture and video based posts are more likely to have a higher engagement rate, compared to those that are text-based.
According to sprout social,
93% of companies have attracted new customers through social media videos.
More than 54% of marketers say that for achieving social media marketing goals. The most valuable content type is video.
2.4 Consistency in Photos can be Confidence Boosting
Imagine opening a brand's different marketing channels and noticing photos that are strikingly different in style across the different platforms. One would really question the credibility of a company for having such an inconsistent look and feel. They would expect this inconsistency to reflect in the products and services as well which is something that you'd never want them to think.
Thus, maintaining a consistent look and feel of your brand is very important, which is why you should hire a professional photographer who'd go an extra mile to ensure that your branding photography complements the overall look and feel of your brand across all marketing channels.
3. What Things Does a Branding Photographer Need to Know About Your Business?
Before you begin your search for a branding photographer, there are a few things that you must be clear about. That's because you must brief your branding photographer about these things if you want him/her to have a good understanding of how to approach the branding photography for your business.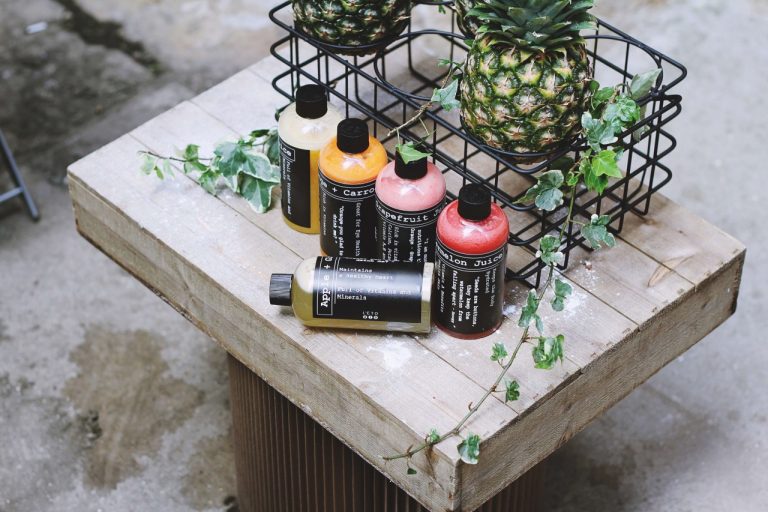 3.1 Communicate Your Brand's Value Through Photography
It's part of a branding photographer's job to effectively communicate your brand values and culture through their captured photography. In order for them to symbolize and encapsulate these values in their photography they must be well-aware of what they are. It's not something that they can fully understand without you briefing them regarding it.
Thus, it's important for you to be fully prepared to explain and answer such abstract concepts behind your business. If as a new startup owner, you yourself cannot define what your brand's mission is, and what its values are, then it would be unfair to expect the photographer to fortify these ideas in the photos.
Because these values are what really set you apart from your competition, it's very important for you to think them through before you meet the photographer.
3.2 Explain Who The Brand's Target Audience Is
Another important information that you must share with your photographer is regarding the brand's target audience. For a brand photographer, this is a vital piece of information because the type of target audience your brand has determines the kind of photos your branding photographer will capture. Knowing these things would help your photographer make the necessary preparations for the photoshoot, if needed.
3.3 Define The Pain-Points of Your Client's And Explain How You Can Resolve Them
If you properly describe to the photographer how your brand helps out people with their needs, it can help the photographer convey it through their captured photos. For this they may need to create a mood board and plan a well-thought narrative that can be shared through the brand photographs.
It's certainly not something that can be effectively done on the spot, therefore, it's necessary for you to think of it beforehand, and brief your photographer about it, so that when they visit for your brand photo session they're well-prepared with multiple ideas.
3.4. Look For a Photographer With Relevant Experience And A Suitable Style
A photographer who has worked on similar projects would be ideal for the job. Thus, like hiring any other photographer, you must go through the portfolio of the one who specializes in brand photography. That's because as easy as it may sound to some people, branding photography can have a lot of nuances that only a photographer who specializes in the field has an understanding of. This would save you from the hassle of coming across multiple hiccups.
Moreover, having a look at their work would give you a clear picture of whether or not they suit your brand's style. It's necessary to do this because some aspects of a photographer's own unique style may not complement the overall approach towards the photographs. So, in case their work is not suitable for your brand, it's best to keep searching for a more suitable photographer.
4. Types of Branding Photos
Here are the multiple types of branding photos which are defined under:
4.1 Professional Headshots
A professional-looking headshot is one of the most critical Personal Branding photographs you need. This is the photograph you will use across your social networking account profiles such as LinkedIn, Facebook, etc. You can either have a headshot photo with a studio backdrop or a very simple plain background.
Usually, professional headshot photos do well with a simple background because that way your portrait reads properly in the smaller size displayed on those social media platforms and does not distract or confuse individuals viewing your account profile. A professional headshot is the most crucial thing for entrepreneurs and small company owners to have, so it's needless to say that your first attempt at a photo should be for a professional headshot.
4.2 Casual Headshots
After you have a professional headshot with formal attire, you will need more casual lifestyle shots that are more candid while still being professional in quality. Such casual photos allow you to introduce the real self to the world, which makes it easier for you to connect and engage with your social network. By being more open and being your true self shows that you're a genuine person, which massively helps in building trust with the audience.
4.3 Process photography
What goes behind the scene is often unknown to many consumer's. By enlightening your consumers on what it takes to offer your product or services you can build a close connection of trust with your audience. Among these demonstrative photos, you can include the process from the brainstorming, planning, writing, drawing, gathering materials, assembling equipment, and all other steps involved in the creation of the product.
Because a potential client may not realize how much work goes into manufacturing the product or service they are purchasing, these photographs are the ideal approach to demonstrate what sets your products and services apart from your competitor's in office. These branding photographs are thus highly recommended for any branding photography session and are probably one of the most important things that you should not forget to add in your repertoire.
4.4 Logo and Branding
Most businesses have a logo, so if you have branded merchandise or anything else with your logo on it, having images that show off such branding elements is a good idea. This not only reinforces your company in the minds of potential customers, but it also generates credibility for everyone seeing your website or social media feed.
4.5 Product Photography
As a seller, having professional images of the products you sell is always beneficial. No one would like to see an amazing product through the lens of a low quality camera. Thus, professional high definition images are a must for producers. You may use these photographs not just on your website to sell products online, but also on Instagram and Facebook to increase sales.
One of the most significant benefits of integrating products in your Personal Branding session is that it immediately raises the value of the picture. Professional product photographs can be expensive, so combining them with your personal branding portraits is a fantastic idea.
4.6 Location Photos:
If you have the attention of your readers, and have them engaged in your content, now is the time to show them pictures of where your brand is located. A nice, spacious, tidy space can motivate new clients to make a visit.
Showing off your workplace, the interior and exterior of a business/store, or just where you spend the most of your time is a terrific approach to convey more context about yourself or your business. Consumers simply want to know what to expect. And if they're going to your coffee shop or meeting at your office, they'll want to know what to expect when they arrive.
4.7 USP Shots:
USP shots document your Unique Selling Points, or Unique Value Propositions, by taking photographs of whatever gives your business an edge over your competitors. For instance, if your beauty parlor, unlike most others in your city, has a dedicated play area with a supervisor, your brand photographer can showcase this unique feature in the photo session.
Frequently Asked Questions
A branding photoshoot allows you to visually showcase your company. It enables you to communicate the entire story of who you are, what your brand stands for, and what you do through images of you, your crew, your products, your process, where you work, your brand colors, props, and so much more.
There are numerous reasons as to why you may want to hire a branding photographer for your business. Among these reasons some of the most popular reasons are that brand photos give businesses a chance to interact with their target audience, & leave a lasting first impression on newer audiences. Brand photos, also add a more humanistic element to your business. So there's that too.
Personal branding sessions usually focus on the headshot sessions that include your different looks for the many channels where your brand or personal brand is promoted.
To Sum It Up
Branding photography might sound daunting to some camera shy business owners, however, you'll soon realize that it's one of the most fun experiences if you choose the right photographer and coordinate with them properly. If you're pondering whether you should have a brand photo session for yourself, then we highly recommend to go for it! The photos will be an asset to your online appearance, and you simply won't regret the investment.