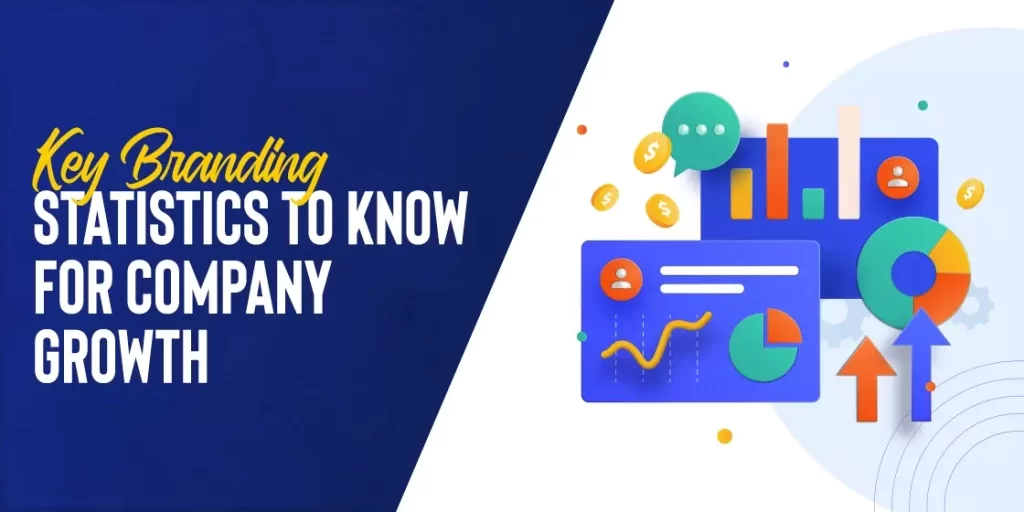 Table Of Content
Understanding the Importance of Branding Statistics for Company Growth

Branding is an important term that should be understood by every marketing professional. It is not just a name of a logo, banner or business card design. Instead, it is a broad term that encompasses all of them, providing a unified look to see a brand from the perspective of customers. To make your branding successful, you have to work with a set of rules, as well as keeping some important figures in mind. These branding statistics play an important role in the success of any campaign, hence you must need to remember them while marketing your business in the industry.
Unfortunately, many people do not pay attention to these branding statistics while working on any project. They think that stats do not matter, and results could be achieved without considering them at all. This is certainly a wrong approach that does not help them to go anywhere. They remain stuck at one place, and do not go forward despite doing hard efforts to achieve the required goals.
Knowing about the stats and figures helps you to analyze whether the ongoing practice is working fine or not. This is a crucial understanding that assist you to take timely decisions. If you will not pay attention to it, then you could keep repeating the same mistakes again and again. It will certainly not work in your favor and will keep you in dark until the campaign meets total failure.
In this blog, we will let you know about those points that should be kept in mind while creating a sustainable branding plan for your company. These stats work well for every company, so all the brand marketers can get good benefit from it. Let us first start from the basics below understanding why branding is important for any company.
1. Importance of Branding in Company Growth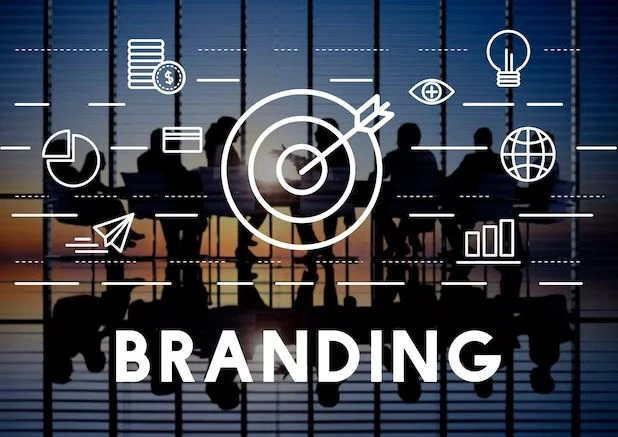 We all have heard how important branding is for any company. It can be understood as a core process that provides recognition to any brand. For startups and small businesses, it becomes even more important rightly because of their low value in the market. They rely heavily on branding to let the customers know about their new services. Though it is hard for them to create buzz right from the start, but a steady branding process helps them to do so in the longer future run.
This is the major reason why taking branding services is considered important for company growth. It is a long term permanent process that does not stops over time. It requires continuous brainstorming and hard efforts from the relevant teams, so that a business name can be properly marketed in the industry.
However, to get its benefits for a long period of time, you have to understand the principles on which it works. Alongside that, you also have to keep several branding statistics in mind that can help you to measure the performance of any ongoing campaign correctly. Without remembering these points, you plans can get faltered, taking all your time and hard efforts into vain.
So, make sure to know about the correct stats that are important for branding. They are not just important for your campaign success, but also to give an astounding growth to your company. It is duly measured with the bar of statistics, as that helps to know which branding stats are successfully achieved by the company.
2. Key Branding Statistics to Keep in Mind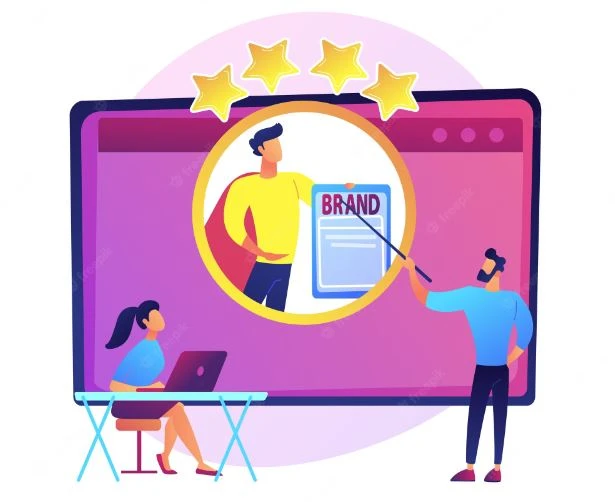 Nowadays, many brands are competing with each other to take a top spot in their relevant industry. It is a good thing because it motivates them to keep sprinting forward in the race. Besides producing quality products, they must have to solidify their branding plans to get ahead of others. This is something that requires a good eye on market statistics. They need to know about the numbers that can offer quality results in branding, otherwise they would be wasting all of their efforts.
If you are a beginner who does not know what these things are, take a look at the points defined below. It will let you know which stats are important for branding, and why you should do the hard work to improve them efficiently.
Here are some of them listed below.
2.1 Branding Consistency Improves Revenue
Though it is a obvious fact yet it needs to be elaborated that branding consistency helps to improve company revenue by 20% every year. This is number is certainly very good given the condition of commercial market these days. If a company can grow its sales and recognition in the market by 20% or more every year, then it is definitely on the right path. It defines that the company is achieving the main sales target, and it has the potential to grow big in the future by pushing a bit more in the efforts.
Now, many marketers often ask how to maintain consistency in the branding when industry trends are rapidly changing with the passage of time. Well, this is an interesting question that needs to be answered smartly.
As a marketer, you can keep the branding ideas consistent, but can change the design quality to meet the demands of the changing market. This means that the core element of your branding will always remain the same, however, they would be represented to the customers using different types of designs. That is how you can keep a good balance between the two and can achieve the required branding goals effectively.
2.2 Consumers Pay More for Trusted Brands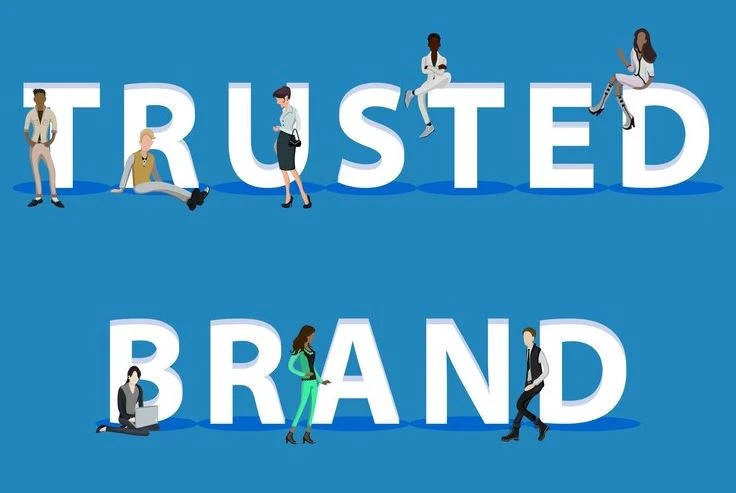 It has been noticed commonly that people always like to shop from those brands that are trusted in the market. It can be understood as a natural instinct of humans that only gives them permission to take services from reliable names. This is a huge point that should be understood properly by every business and branding stakeholder. It enforces them to build a trusted name in the industry, otherwise they could just easily lose the winning plot to their competitors.
According to the results of a recent survey, 46% of consumers like to buy from globally trusted brands. They know that these companies offer quality products made from authentic and trustworthy materials. This is something that gives a strong boost to branding, allowing your products to score more over others.
Being a brand, if you think that your sales are scaling up due to this exact fact, try to market it properly among the customers. This will enhance their confidence more that will further help your brand to get good benefits from word of mouth marketing.
2.3 Social Media is Crucial for Branding
We all know how powerful social media is and what type of wonders it can do for marketing. During the last few years, we have seen many brands solely emerging from the power of social media. It has proven to be the best digital channel that allows businesses to attract customers in masses. Though, it still needs a creative branding strategy to get those big numbers, but it has shown that this thing is entirely possible.
Considering all the results we have seen lately, it could be safely said that social media has become highly important for branding. It provides a strong pathway to the businesses to get market attention and build a name for their products in the industry. Some of the platforms like Facebook, Instagram and more offers reach in millions, hence they are now seen as a proper digital channel to launch marketing campaigns.
If you are a brand marketer, your should precisely pay high attention to social media marketing. It should be your go-to method for digital marketing, especially if you are selling products online. It has huge potential to take your business forward, provided you use right strategies to attract customers.
2.4 Chatbots are Becoming Important for Branding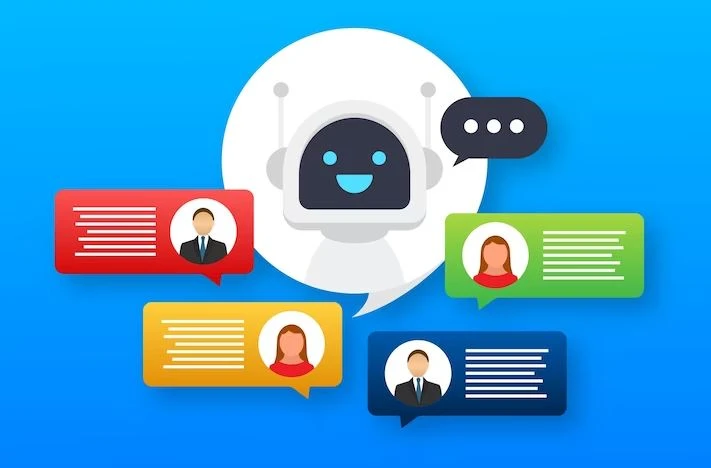 Advanced technologies like artificial intelligence, machine learning and more others have taken the world by storm. They are now bringing a good impact on branding by introducing products like automated Chatbots. These advanced software systems are precisely developed to streamline chat processes, so that different CSR departments can speed up their response rate. It is not becoming a great tool to facilitate customers, hence a great addition for company branding as well.
The latest addition to Chatbots – ChatGPT has created a huge buzz in the market. It has shown how far the AI technology has come, especially in terms of dynamic interactions. This new Chatbot precisely acts and work like a human. It illustrates how Chatbots can be used to answers customers and enhance the branding of a company in a creative manner.
Considering this, it can be said that Chatbots will now play a major role in branding activities. They can prove to be really handy if used smartly at the right places. Apart from websites, these Chatbots can be implemented on mobile apps, so that every customer can be facilitated to portray a strong branding image of a company.
Final Words
That takes us to the end of this article in which we have discussed why business stakeholders should know about branding statistics. These figures are certainly very important because they describe the outcome of your branding activities in numbers. As a business owner, you can take a lot of clues from these numbers, and can devise future strategies according to them. They are specifically important for startups as well as small businesses that are just entering into the market.
By knowing these branding numbers, SMBs can smartly create branding campaigns keeping particular targets in sight. That is how good results can be achieved, allowing your brand to prosper with decent sales and growth in traffic regularly.
Meanwhile, if you are looking for a branding agency that can help your business to grow rapidly in the digital circuit, contact us today. We will help your company to not only grow, but take a strong edge over competitors by devising creative branding strategies rightly as per the latest trends.
Frequently Asked Questions
Branding is considered important because it provides recognition to the company. It lets the people know about the services of the organization, so that they can show interest towards them.
Knowing about branding statistics is important because it lets you know about the actual performance of your branding campaigns. The numbers obtained through stats are very important as they define how well your branding activities performed in the market.
Everyone prefer to buy or take services from a reputable brand. It is the natural instinct of humans that is very much understandable. On an average, around 46% of consumers like to buy products and services from those brands that are fully trusted and reliable.
Brand consistency is very important to increase revenue of any company. According to a survey, this approach helps to increase brand revenue by 33%. This is quite a decent number because it automatically scales up year by year.
Keeping your branding consistent and transparent is important to achieve long term success. In US, more than 66% consumers think that brands needs to be transparent in order to gain valuable customers' attention.