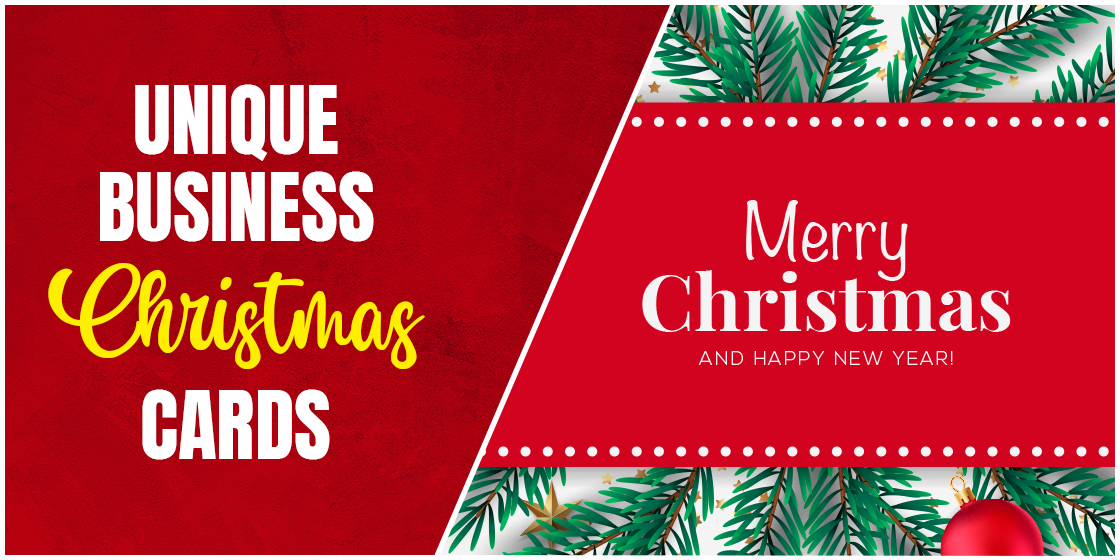 How to Write Engaging Corporate Christmas Messages for Clients
We all love Christmas holidays as it is that time of a year which gives us an opportunity to find some space for ourselves. Businesses specially use the Christmas holidays to market their products and services. They know that the long-awaited Christmas event brings them a good opportunity to grab more customers. Most of the businesses offer greetings to the customers through specialized business Christmas card messages. It helps them to show their strong relationship values with the customers, so that they can gain confidence in the company.
Nowadays, you will find many companies opting for this strategy. They know that these messages can help them to attract people towards products/services. It showcases great moral principles of a company, allowing people to understand its true values.
Being a business owner, you can also take advantage of these business Christmas card messages. If you don't know how to write them perfectly, try to take assistance from any branding agency. They will help you write different types of greeting messages, rightly according to your targeted audience.
In this article, we will take a look at some creative business Christmas card messages that can help you attract customers. Let's first understand why these specialized greetings are important for any company during the Christmas holidays.
1. Importance of Business Christmas Card Messages for Clients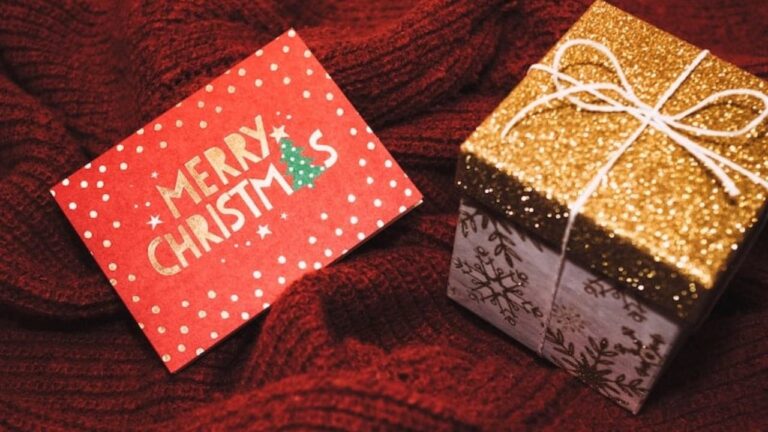 Every company wants to increase the business sales by attracting potential customers. It is a major requirement of their growth that needs to be taken seriously all the time. To do that, these companies utilize different types of marketing techniques according to their customer backgrounds.
The one most popular technique to build engagement with the people is by utilizing special greeting messages. It helps to build trust among the people and let them know that a business cares for them. Using these greeting messages during the holidays generally seems like a good idea. It provides companies an opportunity to stay in contact with the people, so that they can build better market recognition.
The practice of using corporate Christmas messages to the clients also relates with the same thought. It makes sure to represent your company's moral values to the customers. The words and sayings that are chosen in these messages are very thought-provoking. Their central point helps to define your affection towards customers, perfectly in a professional manner.
2. How to Write Corporate Christmas Messages to Clients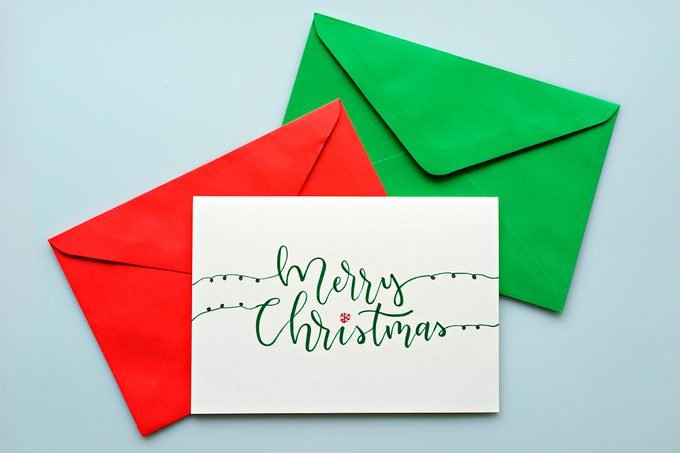 Being a marketer, it is important for you to understand the basics of business Christmas card messages for clients. They play a crucial role in attracting customers, as well as giving businesses more recognition in the market.
Here are some important tips that will help you to write business holiday card messages flawlessly.
2.1 Focus on Personalization
It is best advised to bring the personalization factor in your Christmas greeting messages. It helps to showcase your direct relevance with the people. This provides you a great opportunity to attract them strongly, allowing them to take more interest in your products and services.
2.2 Keep the Corporate Greetings Messages Short
Christmas greeting messages should always be short and concise. Using masculine fonts, they should be written with a focused perspective, so that people can understand their central idea easily. Many marketers often try to send lengthy messages to the clients which simply gets overlooked. Using short and precise messages helps to demonstrate your core points, allowing users to understand the company values quickly.
2.3 Write Generic Business Christmas Card Messages
It should also be noted that your messages should be generic. The reason is that nobody wants to get puzzled reading complicated lines. They want to understand the central point of your greetings easily, rather than indulging into unwanted intricacies. Therefore, try to keep the tone of your business Christmas card messages generic, so that they can be easily understood.
2.4 Be Authentic in Your Christmas Holiday Greetings
Authenticity also matters a lot in branding elements and greeting messages. It helps to build the trust of people on your services or products. A lot of times, marketers try to use false claims in their business Christmas card messages. They do this to gain quick attention of the people. But, that doesn't guarantee any kind of success, because people can quickly figure out false claims. So, always try to be pure and authentic in your messages, precisely by providing the real facts.
2.5 Promote a Long Lasting Thought
To build a strong pool of customers, you need to promote a corporate Christmas message to the clients having a long lasting effect. This could include a variety of thoughts showcasing how you will stay with them even after the holidays. These types of messages bring more customer engagement as well as better chances of conversion.
3. Best Christmas Card Appreciation Sayings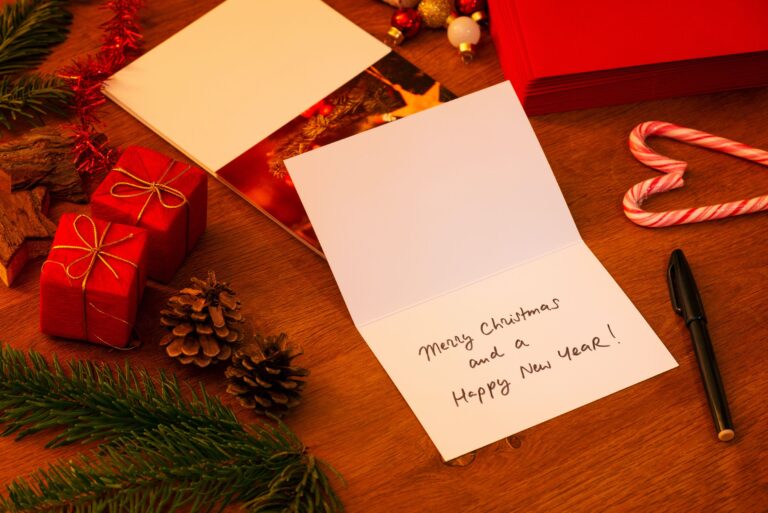 Many marketers always stay confused about how to write catchy Christmas card messages. Luckily, this blog will help them to get a good idea of it. Let's take a look at some examples defining how to write creative business Christmas card messages with vintage fonts.
Wishing you tons of greetings for Christmas and a happy and prosperous new year ahead.
We wish you to have a very happy and joyful Christmas along with all your friends and family.
Make your Christmas holidays thrilled. We wish you a happy and successful holiday season ahead.
Let's take out some time for your family and enjoy Christmas with full ecstasy.
We at (company name) wish you a very happy Christmas. Let's make this event memorable for the years to come.
Cheers to the New Year and Christmas! We wish you to spend these holidays joyfully with your family.
Make your Christmas holidays filled with joyous moments. We wish you a very happy season.
Wishing you best greetings for Christmas as we feel proud to have customers like you.
Warm Christmas wishes from your trusted (company name). We hope to spend more blossoming time with you next year.
Christmas holidays are just here. We Wish you to have a wonderful and happy time ahead.
4. Covid-friendly Holiday Greetings for 2022
We all know how hard this year has been for all of us. The unstoppable rise of Covid-19 has disrupted many things in our lives. The business community has specifically seen the rage of Coronavirus in different areas. They have been hit hard by its continuous rise, making their progress quite slow in the market.
In these difficult times, businesses can recreate a positive vibe by promoting catchy covid-friendly holiday greetings for 2022. It will help them to gain a good moral reputation, as well as potential leads from the market. Here are some greetings you can use as a holiday message to clients during the covid seasons.
Let's eradicate Coronavirus together. Wear your mask and enjoy Christmas safely.
Do not let Covid-19 bar your Christmas celebrations. Adapt the SOPs and make your holiday season great again.
Let's fight against the spread of Coronavirus together. Follow the guidelines and make everyone secure during the Christmas.
Happy holidays! Enjoy the Christmas season to the fullest while following necessary Covid-19 guidelines.
We wish you to have happy and prosperous Christmas holidays. Just do not forget to put on your masks and stay safe during the celebrations.
Set aside Coronavirus by following SOPs and make this year's Christmas memorable with your families.
Stay safe from the spread of Covid-19 and enjoy the Christmas celebration at its fullest.
Wishing you and your family a safe and happy Christmas this year.
Let's celebrate this Christmas together while adapting the necessary Covid-19 SOPs. Happy holidays!
We feel really humbled to have customers like you. Let's enjoy Christmas together by following the essential Covid-19 protocols.
Do not cut down your Christmas celebrations due to Covid-19. Wear masks and take necessary precautions to protect your loved ones.
Make your Christmas celebrations big while carefully wearing masks and following essential Covid-19 guidelines.
5. Holiday Card Messages to Employees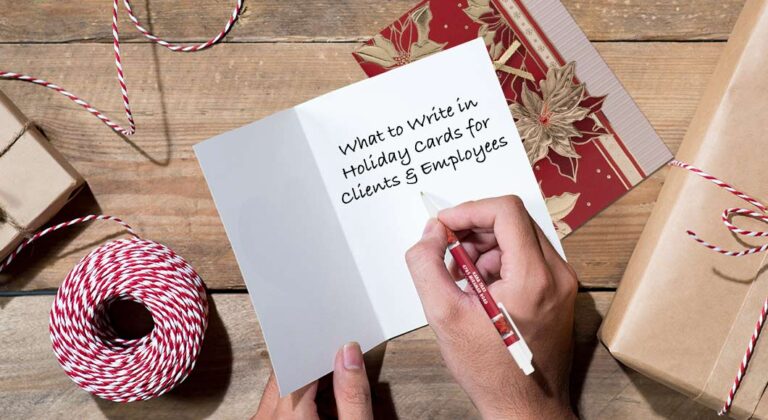 Being a reputable business, it is best advised to wish your employees on the holidays and other special occasions. It introduces a great positive vibe among the employees which eventually encourages them to increase the productivity at work.
Whether it's Halloween or Christmas, heartfelt corporate messages can really enhance engagement with the employees. If you do not have any idea how to pick the right futuristic font and write holiday card messages for employees, take a look at the examples below.
The holidays are just around the corner. We wish you to enjoy these holidays to the fullest with your families.
Cheers to the holidays! Let's make the celebrations big as you are also a part of our big corporate family.
Holidays are upon us and we are all excited. Make these days memorable with your loved ones and enjoy every moment of it.
We value your contributions to the company and understand your importance in it. This year and many to come ahead, we wish you happy holidays.
Make these holidays special by spending some valuable time with your loved ones. We wish you a happy and cheerful week ahead.
Your importance in this company is unmatchable. We wish you a prosperous New Year and holidays to come.
We know the value of your contributions and affection with this company. That is why we want to wish you cheerful holidays and a happy future.
We appreciate your hard work and wish you the best year with lots of happiness.
6. Business Holiday Card Messages
It is important for every company to enhance their market recognition by promoting catchy business holiday card messages. Here are some of the best lines you could use for your business today.
We value our clients as the biggest asset of our company. We wish all of them happy holidays and a very prosperous New Year to come.
It's the holiday season! Enjoy your break with the loved ones to make all the moments memorable.
Forget about the work and enjoy these special Christmas holidays beautifully with your family.
It's that time of a year which makes you ecstatic. Let's make these holidays big and unforgettable together.
The days of thrill are here again! May the Christmas holiday spirit enlighten all the moments you spend with your family in the coming days.
The prestigious event of Christmas is here again. Stay safe and try to make this event memorable with all your friends and family.
Frequently Asked Questions
There are many reasons why companies heavily emphasize Christmas cards and its messages. It helps to engage clients and promote a positive vibe about the company. From startups to established businesses, Christmas cards with cheerful messages are important for everyone.
It is always very important to send heartfelt Christmas messages to the clients. The basic advantage for sending these messages is that they allow you to get close to the customers. This helps to build a better connection with them and their trust on products.
By promoting a Covid friendly holiday greetings, you can build a strong moral image of your company in the market. This provides a great boost to your business identity, letting everyone know its ethical values during these tough times.
There are many points you can mention in the holiday message to clients during Covid. However, the most important among them is the spirit of eradicating Coronavirus through following safety SOPs.
Yes, quotes can be mentioned in the Christmas holiday message to the clients. Just make sure to keep it short yet effective, so that it can make maximum impact in the minds of customers.
Conclusion
That concludes our entire article in which we have discussed various types of unique ideas for business Christmas card messages. These short lines play a vital role in attracting customers, if written properly choosing the right words. Many marketers opt for these messages to grab the attention of the customers during holidays. The help to gain people's trust, showcasing the real moral values of the business.
If you don't know how to design a unique business card for your company, get in touch with our branding experts today. We will help you to not only create stunning business cards, perfectly according to your company requirements.