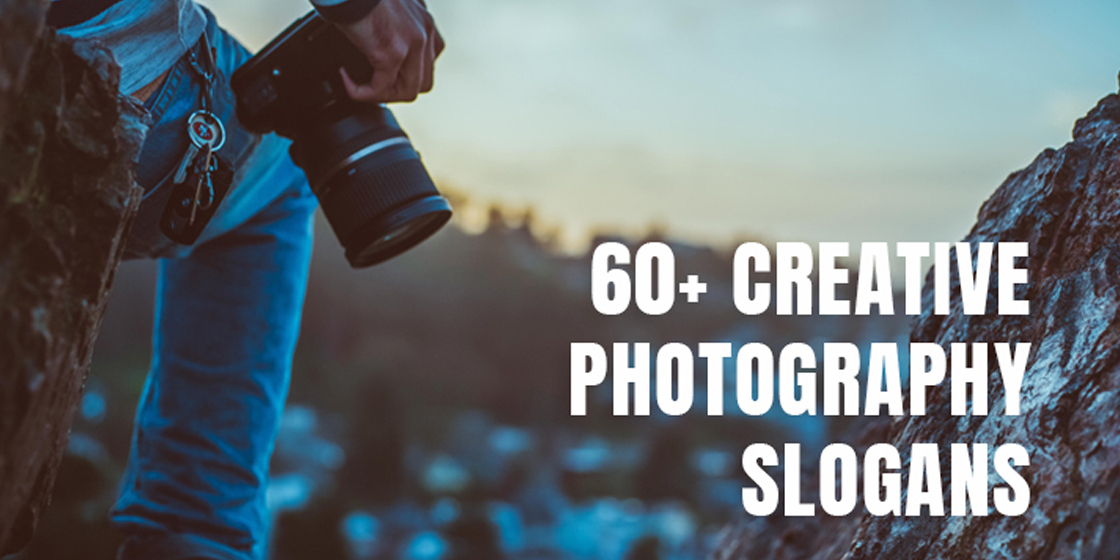 Know How to Represent Your Pictures Using Catchy Photography Words
We all know the impact of using slogans in marketing. They are precisely used to grab people's attention and bring more eyeballs towards the company's services. Being a photography company, these taglines can show the true value of your work. These photography slogans can define why your brand is different from others, particularly in terms of capturing your great memories.
Nowadays, all the top photography companies rely heavily on using these catchy taglines. They know the fact that these slogans can create an impact for their business in the market. It can boost their brand message and can bring more eyeballs towards their services And along with your photography websites, they are some of the most important branding materials at your disposal if you want to grow your business.
Using various types of photography slogans for different occasions, brands can showcase how they can make little events big and auspicious for lifetime memories. If you are also looking to know how to write these photography slogans perfectly, this article would be a great explainer to you.
Let's first take a look at the importance of these slogans and why they are called a necessary thing for the photography business.
1.Why Are Slogans Important for Your Business?
Being a business owner, you would always want to attract customers towards your products. This can be done by taking assistance from any branding agency to actively promote your products in the market. To make your promotion successful, you have to define your products/services using some powerful words. That is where the need of catchy business slogans arises.
These taglines help you to deliver a brand message perfectly. Especially, if you are in the photography business, you must need to pick some creative lines to properly address the targeted customers. These slogans work as your brand's core message, defined with some insightful words.
Using precise photography slogans for different occasions, you can let the people know how your services can make their special events big. That is why it is always advised to choose your photography slogans wisely keeping the perspective of the targeted audience in mind. It can truly define the best part of your business, as how it can capture great moments in a frame of happiness.
2. 67 Photography Slogans That Can Define Your Work Perfectly
It is always advised to choose those photography slogans that can perfectly describe the uniqueness of your work. Here are some of the tagline examples that you can use for your photography business names keeping in view the targeted audience and events.
2.1- Catchy Photography Words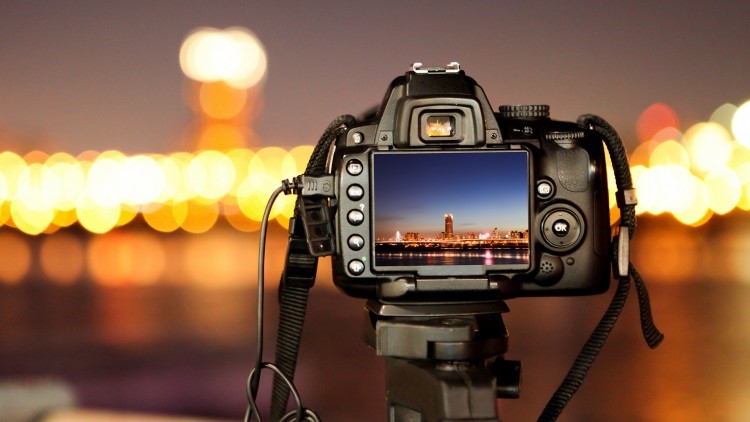 Being a photography lover, you would always want to demonstrate your work in an impactful manner. Here are some of the best catchy photography words you can use with the pictures.
"Capturing moments from today…Creating memories for a lifetime."
"Capturing the beauty of your journey."
"Capturing the pure essence of new life."
"Creating a timeless look, coupled with a flawless moment."
"Capturing the moments that captivate your heart."
"Real life. Memories. Captured."
"Today's special moments. Tomorrow's priceless treasures."
"Emotions through photos."
"Capturing the beauty of your everyday life."
"We bring joy and creativity with every photo."
"A photograph shouldn't just be a picture; it should be philosophy."
"Character, like a photograph, develops in darkness."
"Change your lens, change your story."
"Compel your audience. Capture the moment. Light with purpose."
"Exceptional images deserve an exceptional presentation."
2.2- Wedding Photography Slogans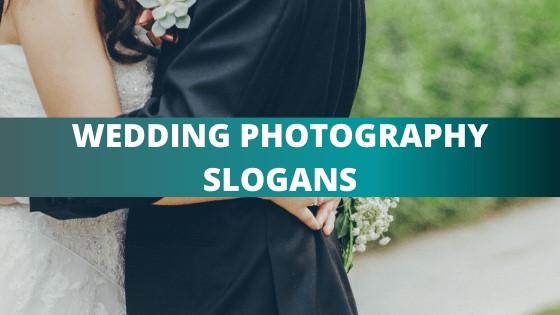 We all know that a wedding is an auspicious event that needs to be captured in memorable pictures. Being a photographer, you need to define how your services can help the couples to seize those moments in photographs.
Here are some of the best wedding photography slogans you should use to define your services.
"Clicking precious moments."
"Wedding mood captures."
"Capturing your wedding with creativity."
"Wedding moments shared."
"Make your wedding a wonderful story."
"Framing your lovely wedding emotions."
"Capturing moments, not photos."
"Defining your wedding moments with a fairytale."
"Capturing the moments that are close to your heart."
"We capture your wedding moments with style."
"Best photography for your wedding."
"Capturing the emotions and loveliness of wedding."
"Framing your wedding moments perfectly."
"We take photos that show love."
"Make your wedding event memorable with our clicks."
"Artistic clicks to define your beautiful moments."
"We help you capture the precious moments."
"Clicks that add more love to your auspicious events."
"Beautiful relationships captured with perfection."
"Perfect clicks that reflect your wedding memories."
2.3- Photography Tagline for Instagram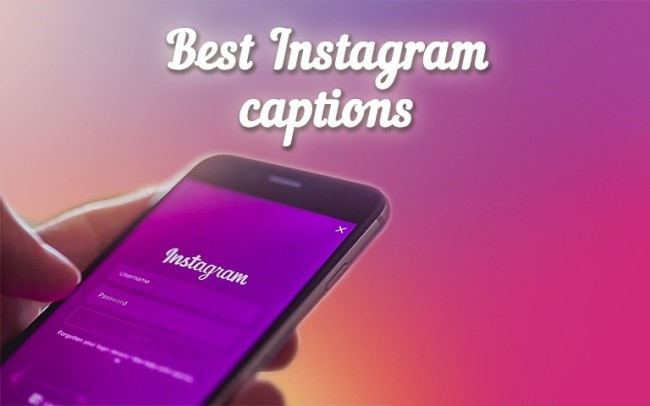 Instagram has become a popular platform to share your social activities. Many photographers utilize it to showcase their work to the people. If you are also a geek that loves to write down captions using creative social media icons and catchy photography words, here are some tagline examples curated just for you.
"Photography is an art that captures your moments."
"There are no rules for good photographs. There are only good photographs."
"Photography is the story I fail to put into words."
"Taking an image, freezing a moment, reveals how rich reality is."
"There is one thing the photograph must contain – the humanity of the moment."
"Photography is austere and blazing poetry of the real."
"The picture that you took with your camera is the imagination you want to create with reality"
"Taking pictures is savoring life intensely, every hundredth of a second."
"If you see something that moves you, and then snap it up, you keep a moment."
"Once photography enters your bloodstream, it is like a disease."
"A photograph is an opportunity to keep a moment forever."
"Painting the mother of Photography."
"A picture is a moment in time. It is not a reflection of one's day or life."
"Photography is the quintessence of a telling memory where it allows us to preserve time in a photograph."
"Photography is inspired by beauty, captured with passion."
2.4- Aerial Photography Slogans
Today, aerial photography using drones is also becoming a norm in society. Many realtors advertise different properties through aerial videos having their official real estate logos. If you are also looking to bring creativity in your pictures, here are some creative aerial photography slogans written exactly for that.
"We do the drone photography perfectly."
"Masters in aerial drone photography."
"Capturing your moments with aerial clicks."
"Drone photography that makes a difference. "
"Capture your lovely emotions with HD drone photographs."
"We are the innovators in drone photography."
"Clicking the images with perfection."
"Get HD quality pictures from the drone photography specialists."
"Let's think differently with drone photography."
"Drone photography that fits in your budget."
2.5- Boudoir Photography Slogans
Looking to enhance the impact of your boudoir images, here are some creative boudoir imagery slogans you need to compliment your photography logos.
"A smile is the most beautiful curve on a woman's body."
"The most important day is the day you decide you're good enough for you. It's the day you set yourself free."
"Size doesn't define your beauty."
"Write it on your heart every day that today is the best day of the year."
"I'm not a one in a million kind of girl. I'm a once in a lifetime kind of woman."
"Here's to strong women. May we know them. May we be them. May we raise them."
"Think like a queen. A queen is not afraid to fail. Failure is another stepping stone to greatness."
3. Photography Slogan Generator
If you are not good at writing wedding photography slogans and other taglines, you can take help from various slogan generators available online. These tools are pretty fast and can generate hundreds of slogans based on your given requirements. Here are some of the top platforms where you can generate your desired photography slogans quickly.
Shopify Slogan Maker
Oberlo Slogan Generator
GetSocio Slogan Maker
Zyro Slogan Generator
Slogangenerator.org
Frequently Asked Questions
Photography slogans helps to define your work smartly to the intended audience. Using meaningful words, it lets the people know how your photography services can perfectly capture their moments.
A catchy phrase can be defined as an expression that defines about the features of any business in short words. It utilizes those specific words that you can use with different types of graphic design to grab people's attention quickly.
Creating a photography slogan by yourself isn't very difficult. You just need to think about the characteristics that make your photography special. It can be anything including your skills, gadgets and more others.
Wedding is an auspicious event which is why it's photography slogan should also be special. You can create one by focusing on lovely moments. Similarly, you can also go with the short words describing the perfection of your wedding clicks.
There are numerous photography slogan generators available on the internet. However, some of the best sites among them include SloganGenerator, GetSocio, Oberlo and more others.
Final Words
That brings us to the end of this blog in which we have listed different types of creative photography slogans. These taglines will simply help to define your photography services confidently. It will attract more attention, showing that your services are different from others. Using these catchy photography words, you can enhance your company's branding and its marketing reputation in the industry.
Looking for a professional branding agency to create your branding merchandise like photography business cards, feel free to contact us today. We will ensure to give your business a new life by using our creative branding services.