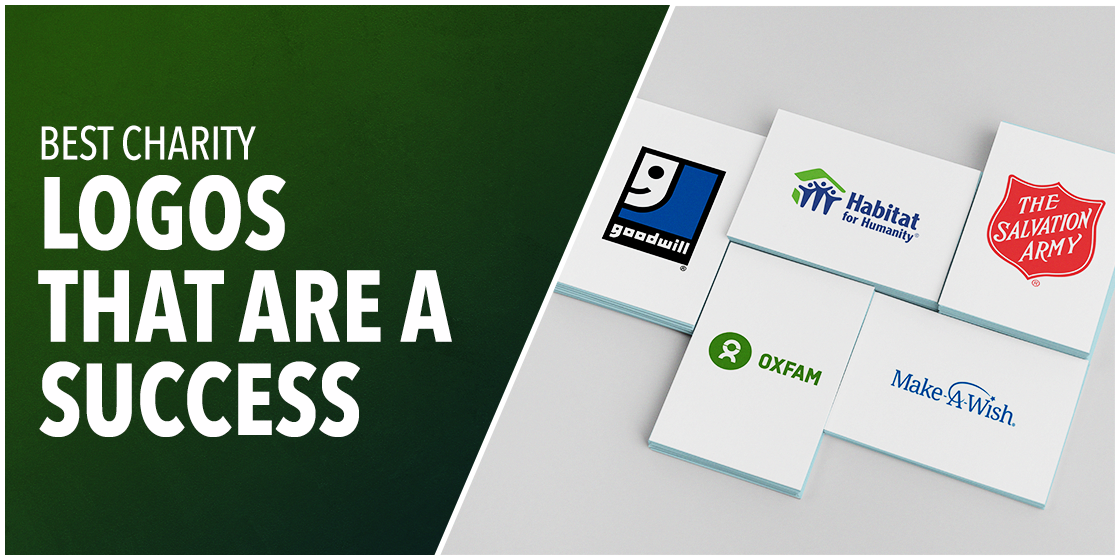 Take a Look at What Makes These Famous Charity Logos So Popular with The People
Charities and other non-profits often rely on their logos as a herald for their purpose. But unlike non-profits who represent general causes, charity logos that represent humanitarian causes need their symbol to be easily recognizable, as well as expressive about their message.
From entities that work to solve global humanitarian issues, to associations that aim to raise awareness and help people suffering from a debilitating disease like cancer or Alzheimer's, logos for charity organizations span a variety of topics.
So, without further ado, let's take a look at how a professional logo design company incorporates the vision and purpose of a charitable entity, by checking out some of the most famous charity logo ideas.
1- Best Charity Logos We See Around Us Today
Every day around us, we see a variety of charities around us. Most of them are driving to solve an issue or problem at the local level, such as city or state subsidized school lunches in less-affluent areas, or promoting better access to public healthcare services for transients and the needy.
A few charitable organizations, on the other hands, are struggling to tackle a global issue. From protection against bonded child labor in third-world countries, to providing access to clean drinking water, these global organizations work hard to fulfill their purpose.
Now, there are too many great organizations to discuss them within a single article. Therefore, listed below are ten of the best charity logos that perfectly represent their charity's purpose.
1.1- Feeding America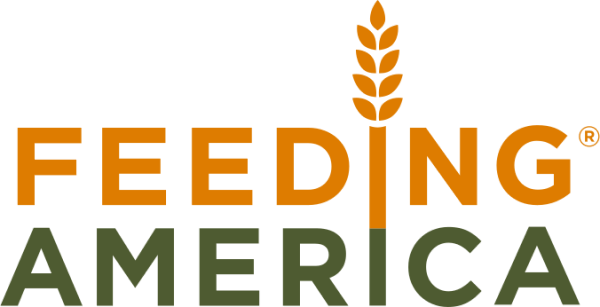 The Feeding America charity logo might be one of the simplest charity logos of all time, however, it represents its brand perfectly.
The purpose of this charity is to eradicate hunger in the American people, and works as a nationwide hunger-relief entity. If you look at the design, there are a number of elements in this design which make it interesting, and add to the visual appeal.
First, the two words in the charity's name both have an equal number of characters, which makes the design look balanced. Secondly, the letter I meet at the same place in both words. And the designers, using this happy coincidence, added a bushel of wheat on its top, with the I's acting as the wheat stalk.
1.2- WWF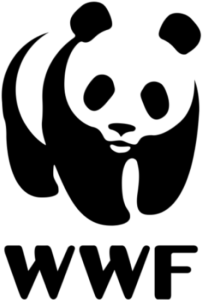 WWF, or World Wildlife Federation, has arguably one of the most iconic charity logos of all time. With the iconic panda as its mascot, this is the good example of negative space logo, by only coloring in the dark black areas, while leaving the whites to meld in with the background.
Moreover, as the logo uses a monochrome color theme, it is a highly versatile design that works for a number of mediums, without losing its impact. And when combined with a heavy, sans-serif fonts, it embodies the logo with a modern vibe, despite its over five decades of age.
1.3- Habitat for Humanity

Habitat for humanity is one of those types of logos that are usually best accompanied by the brand name, rather than as a standalone brand symbol. If you look at its design, it looks like three people standing in front of a house.
Now, the symbol alone might be confusing to some, as to the charity's purpose. But when accompanied by the brand name, the charity logo's meaning becomes apparent. In this case, the three people in the image represent people of different ages, backgrounds, and races coming together for a humanitarian goal.
Essentially, habitat for Humanity works to provide homes and houses to those without shelter, in order to give them a better quality of life. Their volunteers have worked to rebuild houses and shelters after the Haiti disaster, as well as in many different places around the world.
1.4- Make a Wish Foundation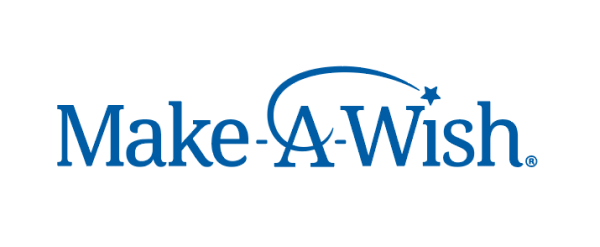 Make a Wish foundation is a charitable organization that works to fulfill the last wish of a child under eighteen years of age, who is severely ill, terminally or otherwise. These wishes span from meeting their favorite celebrity, to going to a theme park like Disney World, and anything in between.
The design of their logo is simple, both in visual as well as its meaning. The shooting star symbolizes the phrase Make a Wish, for the souls of children who are just as pure and ephemeral in this world, as a heavenly body shooting across the galaxy, burning bright, and fast.
1.5- Goodwill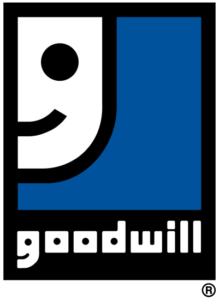 Goodwill Industries is a charitable organization that works to uplift the lives of those less fortunate by providing them the means of improving their situation. They provide a variety of services, from discount stores for clothing, vocational training, and even interview prep for those who are looking to improve their status in life by getting a proper job and a stable income.
Their logo is one of the most unique ones on this list. The company's iconic charity logo features the Smiling G, which has won a number of design awards. Looking to hire a graphic designer for their logo, they contracted the service of one Joseph Selame, who created this design.
According to him, the letter appears twice in the logo, one which is used like the letter itself, and the other where the smile makes the design look like a lowercase G.
1.6- Alzheimer's Society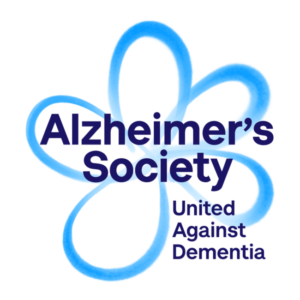 One of the best charity logos on this list, the logo for Alzheimer's Society also has a few hidden meanings. The design is perfect as a pin badge or for print of a variety of mediums. However, the color combination is one that would make it hard to use if the logo is not printed in color.
One of its best features, and the one that adds a little element of mystery and interest, is the illustration of the flower behind the logo. The design is reminiscent of a Forget-me-not flower, both in design and color. And if you know about Alzheimer's disease, you understand how powerful of a connection and message the flower alone is able to create for this charity.
1.7- The Salvation Army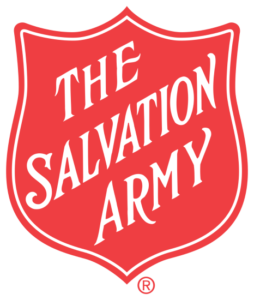 The Salvation Army is a Protestant church and an international charity organization that is based out of London, England. Their purpose, as stated by the association, is to fulfill both the physical and spiritual needs of the people who are poor, destitute, and hungry.
Their logo is a simple red shield logo with the name of the association in white over it. The design is quite retro to represent a logo today, with the design not conforming to any modern logo design trends. But its basic design makes it is one of the most well-known charity logos in the world, simple and unapologetically surviving in a world of elaborate and carefully designed brand logos.
1.8- Oxfam

Oxfam is another global charity that is working hard to end the injustices faced by those living in squalor and poverty. Their mode of works includes tackling the issues that cause poverty in an area, rather than just handing out relief packages until the next shipment arrives.
For example, in hot areas where small farmers are getting poorer due to a lack of rain, which is causing their crops to die. Oxfam experts would help these farmers create methods of artificially irrigating their plants, thus helping them solve the root of their poverty problem.
Their logo design can be taken as a top down view of two people facing each other and joining hands, an imagery which displays their commitment to helping their fellow man.
1.9- Charity: Water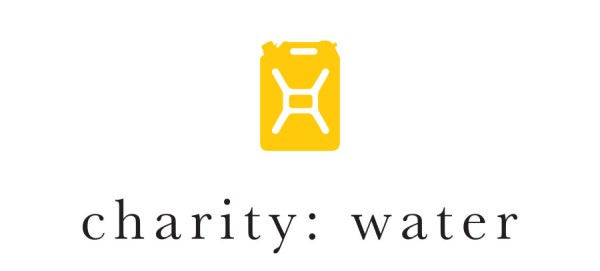 Charity: Water's logo is one that is easy to understand just by the design. The charity logo features an image of a yellow jerry can as its symbol, which the association has named Jerry. The symbol shows us the hardship of collecting and storing fresh water for people living in the majority of developing countries.
Unlike some of the other charity logos on this list, Charity: Water's imagery as well as the name itself is a great testament to the company mission, and serves as a symbol of hope that through working together, we can help our fellow get easy access to clean water.
1.10- Ambitious About Autism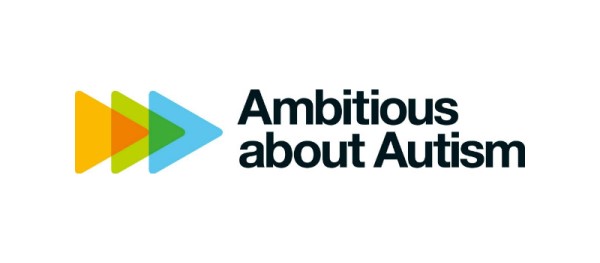 Ambitious about Autism is a UK based national charity that works to provide opportunities and improve the quality of life for children on the Autism spectrum, such as those with Asperger syndrome, dyslexia, or more.
The three overlapping triangles might seem a bit strange to some people, yet it is a mix of two concepts that represents their drive to improve the lives of these special children. The orange and green are the colors of TreeHouse, the special education school the association runs. The third, blue triangle is meant to round off the logo by replicating the fast-forward symbol, symbolizing their journey and drive for better autism awareness and response.
2- How to Ensure That Your Charity Logos Are a Success Too
When you decide to create a symbol for your brand, you want to know how to design a logo that exemplifies your mission and goals. But we know that the number of logos that actually are a success is minuscule compared to number of logos we see around us every day.
That can be a huge problem if logos for charity organizations fail to embody their association's message, as they will be unable to rally people to their cause. So, if you want to know what you can do to make your charity logos a success, then the following tips are critical for you.
2.1- Go for a Natural Vibe
NEVER try to force related design imagery into your logo, if it does not fit naturally. One of the common mistakes made by those new to the world of logo design, is that they tend to clutter their brand symbol in hopes of including relevant design elements.
This strategy often backfires, because logos are branding elements that need to convey their message at a glance. If your logos for charity foundations are cluttered with different elements, it will only end up confusing the consumer. And a consumer that is confused will often end up disinterested in the brand and what it has to sell.
The best way forward, is to go for a simple design, that only uses design elements that can be used naturally, without muddling up your brand message.
2.2- Choose The Right Elements to Focus On in Your Charity Logos
This next tip is directly related to the previous one. Besides going for a natural vibe, you need to use design and visual elements that can be used to convey or portray your brand message effectively, from logo fonts to other design elements.
You will often see amateur designers create logo designs that might look visually appealing, yet have no connection to the brand they represent in any way. Such designs that rely on visual appeal over relevance, often fail to attract the right consumers, if they work at all.
Brainstorm, and study what elements make for the best charity logos for your niche. Once you know what you can incorporate to enhance the expressive ability of your logo, only then will you have a chance of creating an effective logo.
2.3- Design with Your Audience in Mind
While it should be a given that your logo should be designed with your audience in mind, it is something that many newbies, and even experienced designers fail to factor in. What you need to understand is that despite the fact that your logo is representing your brand and your message, it needs to factor in the audience's perception.
Visuals that appeal to the prospective audience's perceptions and preconception are necessary if you want to attract those people to your cause. For example, the dove is considered a symbol of peace throughout the world. But if your sports charity logo or an organization that helps people with learning disabilities uses that symbol, it would fail to have the required impact.
Therefore, use elements that speak to your prospective consumers, as that will help you attract them to your cause.
2.4- Choose The Best Colors for Charity Logos Based on Their Theme
The right color combinations can be the difference between a successful logo, and a logo that fails to attract the right users. As designers, you need to understand what colors and shades would be best for your logo, and then use those colors in a way that enhance your charity logos.
Generally, logo color schemes use a single or 2-shade palette. However, if you can implement the design well, then even a 3-color palette may be use. However, four or more shades usually discouraged due to their ability to muddle up the brand's message.
Frequently Asked Questions
If you want your charity to stand out, the best layout for your charity logo would be the one that best portrays your charity's message, in a way that appeals to your target demographic.
Sometimes, all you need is your company name to accompany your logo for it to have the impact you desire. However, there are times where you may need to add a slogan for it have the same impact. That is why you need to have a number of variations for your logo, to ensure that you have a design for every occasion.
You can create your own charity logos in a number of ways:
Download a charity png or vector logo files from the internet and edit it yourself
Use an online logo maker tool to create a logo for your charity
Hire a freelance logo designer to create a unique brand symbol
Hire logo design services from a professional design company for a complete brand symbol package that compliments your entire brand aesthetic.
Conclusion
Understanding what goes into creating powerful charity logos is the first step into helping you come up with your own logo variations. But when you want to create a charity logo for your non-profit organization, you need to make it unique, as well as ensure that it represents the message you want to portray perfectly.
This balance can be the hardest part to achieve for many designers. However, if you follow the tips listed above, you will be able to create such great logos for charity foundations easily.
Want help from a professional logo design services provider to create your charity logo? Logo Poppin has developed a number of unique and effective charity and nonprofit logos that perfectly embody the message and the aesthetic of the associations they represent.
So give us a call, we are eager to help.