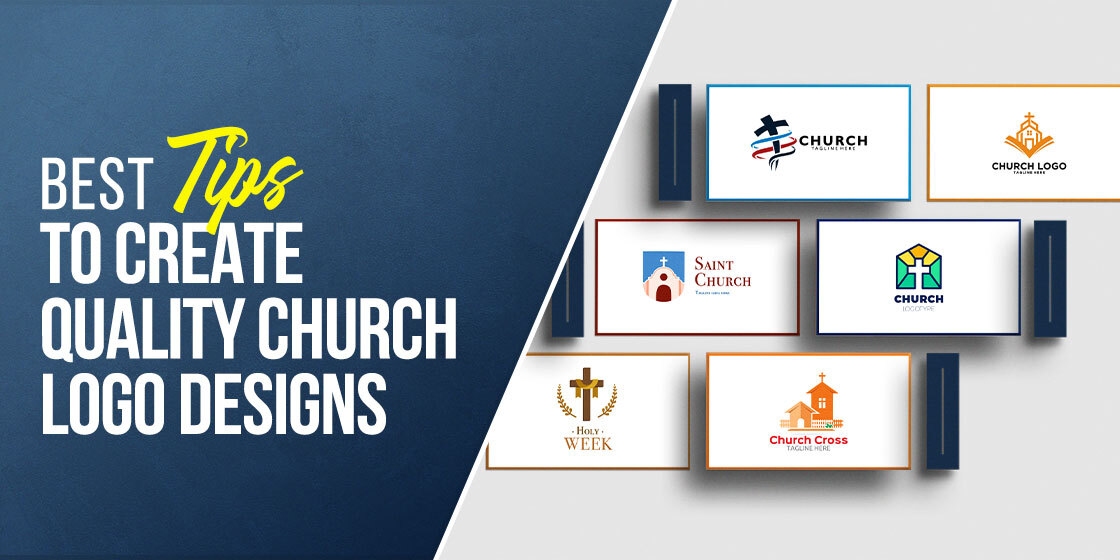 Get to Know the Techniques to Design Creative Church Logos
Church branding often looks least important to many people. They do not pay attention to the message church has to give through branding in the social circuit. As a result, very few people know about the churches that are in their town or city. This approach needs to be changed through proper branding strategy. The church logo design is therefore an important part of this approach because it always comes first into the notice. It should not be made conventionally like a cross, but with different styles that could portray a modern mindset.
Nowadays, branding is largely done on social media and other channels. So, to conquer them, a logo design needs to be created perfectly by taking professional logo design services. Many among us simply do not feel the need of this approach. However, times have changed and this mindset also requires some sort of changing. The branding of church through a logo design will help to define its message among a broader set of people. This will enhance its popularity, allowing more and more people to know about it.
The designing of church logos could be difficult if you would work with a conventional approach. Many of us will think to create it with a simple cross, as that is considered the main representation of this holy place. However, in logo design, you can take a little bit different creative approach. This article will define some of them below to give you an idea about its designing. But, before moving into that, let's first understand why logo is considered a crucial element for any church branding.
1. Why Logos are Important for Church Branding?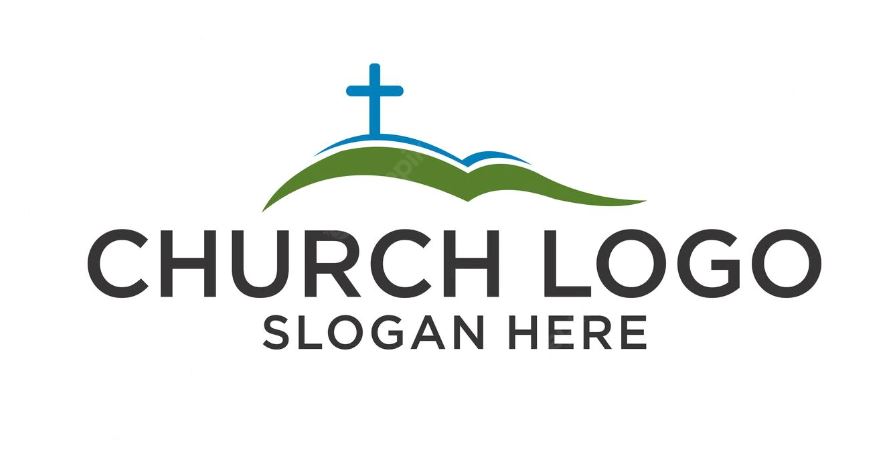 It is a conventional thought that churches do not need any kind of branding. They are considered a holy place that gets the attention automatically. However, we know that the times have changed and now every important place needs to be promoted among the people. The churches also need some sort of branding to make a bigger impact in the social circuit. Local people might know about their city churches, but when it comes to market them among the foreign visitors, then strong branding is certainly required for them.
Just like a hospital or any spiritual center, churches should also have a logo design for branding purposes. It will work as a face of their digital identity, allowing people to know about their strong  existence in the society. Whenever, the church will hold any event, its logo will be promoted in the social and other channels to let the people know about the upcoming occasion. This way, a church logo design can become a known symbol among the people. It will also help foreigners to know about the worshipping place whenever they will visit the city. They can inquire about it from the people that are close to the church or have knowledge of its location.
2. Tips to Create a Church Logo Design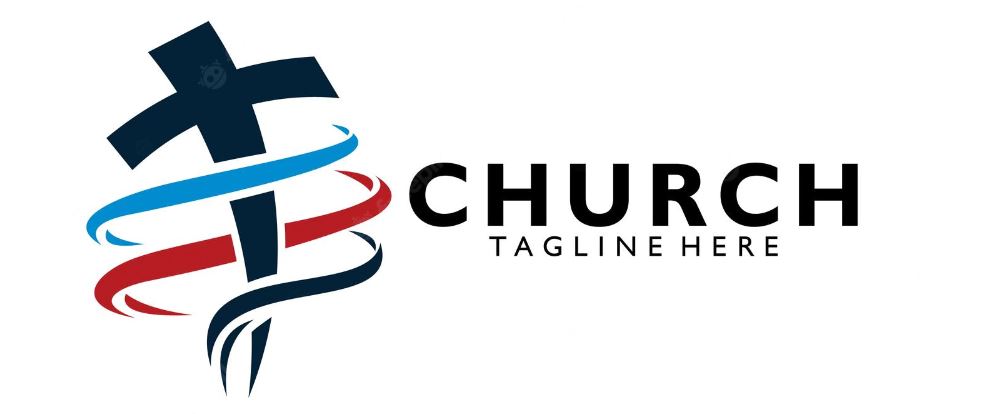 Designing a church logo is quite different from the other practices. It might look a straightforward thing, but if you want to make your design stand out from the rest, you need to come up with something creative. This will require good analytical thinking as well as knowledge of the latest logo design trends.
If you do not know how a church logo should be created, take a look at the tips given below. These few points are very crucial in understanding the concept and designing of a quality church logo. Let's explore in them in detail below.
2.1 Research the Market
The first thing that is important in any logo design project is the market research. You cannot just randomly dive into the project without doing a proper analysis. It is an important part that should not be ignored under any circumstances. Conducting a market research gives you lot of ideas about the practices that are currently being used. It describes how the logo should be created and what elements it should have in the design. This phase is certainly very important for the beginners to know about the process that should be followed in church logo designing.
Besides that, the research part also helps you to gather the requirements comprehensively. It lets you know what type of tools are currently being used in the market to design quality logos. You can research and learn them in advance to save your time in the execution process. All of these things are precisely highlighted in the research phase, hence you should always pay attention on it to solidify your skills in logo designing.
2.2 Understand the Background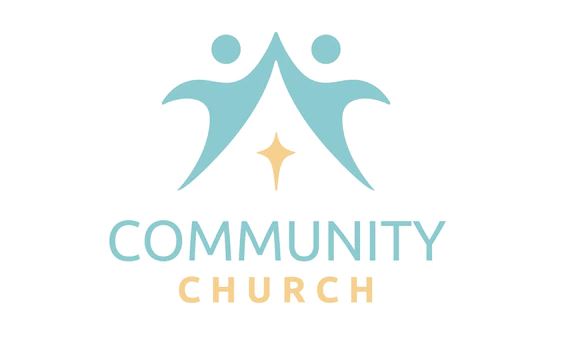 For logo designing, it is quite important to understand the background of the relevant institution. It helps you to know how the logo should be made to match the given requirements. Many times, people create logos having no connection with the core theme of its brand. These types of logos do not offer any kind of assistance in the branding because people find it very difficult to relate them with their institution. It is simply a waste of time to create such logos that can portray the right message of any institution background.
The church logos also follows the same methodology. Being a designer, you have to first understand the background of the church. While many of you will say that it is quite understood, it is still advised to read a little bit about the history of that church. If the church is quite old, then you might need to go with a classical design to portray its identity. Similarly, if the church is newly built, then you can opt for a more modern logo design. All of this will be known with the help of church background, hence you must need to read it first.
2.3 Use Inspirational Symbols
The usage of symbols is very important in church logos. Many consider symbolism as the root of Christianity. If you have read a little bit about this religion, you would know that some symbols are termed very important in Christianity. Apart from cross, there are several other symbols that are looked upon with high religions respect. You can use some of them in your logo to connect its design with the core roots of Christianity. However, make sure to design them correctly because these symbols are of high value and no single mistake can be ignored in their overall design.
If you are not good at designing, it is recommended to take help from professional logo designers. They know how to design a logo according to the requirements of each client. The church logos certainly requires an expert hand to design everything perfectly. The symbols of Christianity can bring a huge impact in the logo design, hence its perfect illustration should be done by the right man who knows how to do this things in a creative manner.
2.4 Choose a Catchy Font Style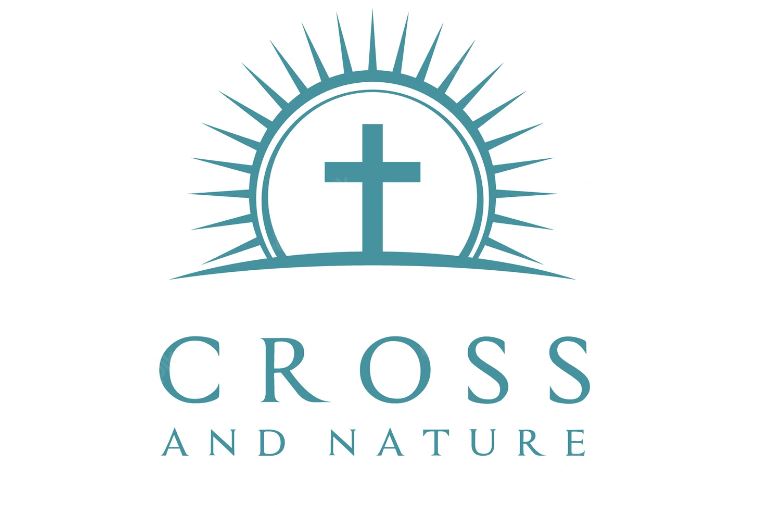 Typography matters a lot in all types of logo designs. It quickly comes into the notice of people whenever they read the name of the church. If a font style is very plain or unattractive, then it could bring a negative impact on the overall logo. Nowadays, every logo uses stylish typography in their design. Well, this couldn't be said much for a church logo design as it doesn't requires any glitzy material. However, a simple yet attractive typeface is still needed for it to grab the attention of the people at the first glance.
Considering the variety, there are many typeface choices available in the market for church logos. From masculine fonts to script style, you can pick different types of fonts depending on your requirements. However, make sure to check their compatibility with the design of the logo. Sometimes, designers pick wrong fonts that do not look good with the design. Hence, you also need to pay attention to this factor to make the whole church logo design attractive in looks.
2.5 Use a Scalable Style
While many of us do not agree with the fact that logos also need flexibility, it is quite important to understand that modern branding cannot move without it. We have seen many examples in which companies use different logos for different purposes. This doesn't mean that they do not have any original logo, but it means that they always have a secondary version that allows them to market their brands in different unique conditions. These secondary versions provide big leverage when rebranding is required by the company, hence they should also be kept in mind.
Similarly for churches, having a flexible design is very important. They can create different versions from it whenever the need will arise. Meanwhile, they can also modify some elements in the logo if the overall change is not required. Therefore, try to keep your church logo design flexible, so that anything can be changed in it depending on the future branding requirements.
3. Famous Church Logos You Need to Look At

It is always considered a great practice to learn from the best in the industry. For church logos, we can apply the same theory by looking into some famous church logos in the world. Though, there are plenty of them in different countries, but some are termed highly prolific.
Below we have listed some of the popular church logos that could help you to learn the ideology of their design. Here are the names given below.
London Bridge Baptist Church
Peoples Church of Montreal
Mosaic Church Leeds
Plymouth Wesleyan
Saint Patrick Presbyterian Church
Christ Central Church
Cornerstone Bible Community Church
First Baptist Church Wellington
People Also Ask (FAQs)
Many people disagree that churches do not need any kind of branding. This is totally a wrong concept because church branding nowadays is very essential. It helps to portray the message of church as well as its existence in the society.
Just like any other nonprofit institution, churches also rely a lot on their logos for branding purposes. It helps to market their identity on the digital channels, so that more and more people can know about them.
To create a stunning church logo design, you have to first learn the basics of designing. Besides that, you have do to research precisely and extract the best graphic design trends that can relate with your church logo design.
You can use different types of color combinations in the church logo. It basically depends on your requirements how you want to portray the identity of the church.
There are many church logos famous in the world. However, based on stats and reviews, the creative logos of London Bridge Baptist Church, Christ Central Church, Orlando Riverside Church and more others are very popular.
Final Words
That concludes our entire article in which we have discussed some useful tips that can help you to create quality church logos. Many people think that creating these logos is quite simple and straightforward. This is certainly a wrong concept because the modern branding world requires you to design the church logos creatively. The old school approach to create a simple church logo design is now becoming obsolete. Hence, you need to learn creative ways to design these logos properly, so that your church's identity can look unique among others.
Meanwhile, if you want to work with a professional digital agency that can help you create remarkable church logos effectively, give us a call today. We have got plenty of experience in logo designing as well as other branding materials that are considered essential for any institution.

Logopoppin
Logopoppin is a graphic design agency that specializes in logo designing, web development, video production and advanced branding services. We love to innovate businesses with new age technologies, allowing them to improve their visual reputation.