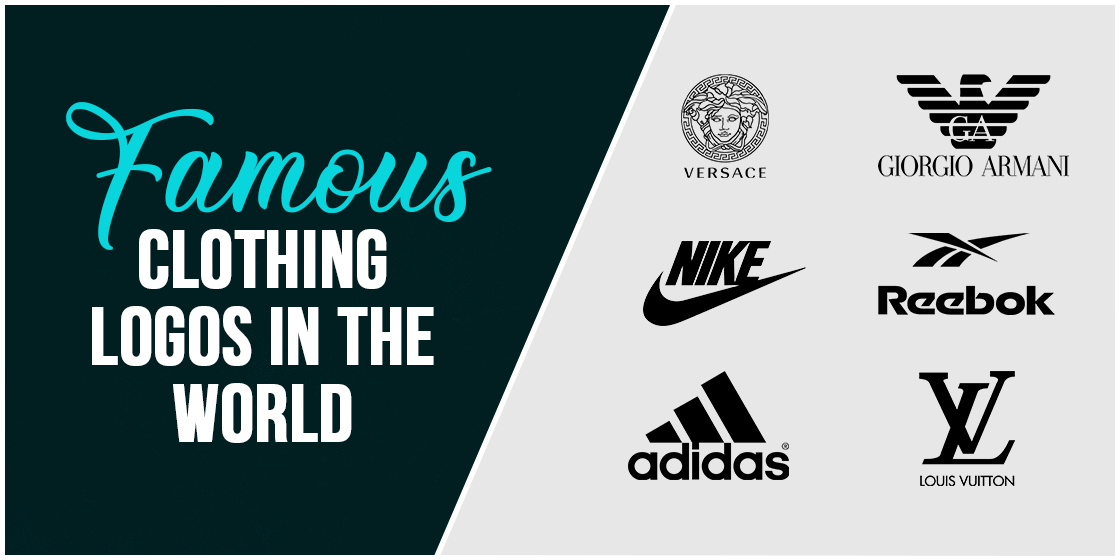 Useful Tips and Clothing Logo Designs You Should Know About
Branding is always seen as a crucial factor for every clothing company. It helps them to let the people know about their products and how they are different from others. Using different types of clothing logos design, these companies describe their branding identity with uniqueness. That is the major reason why they always emphasize heavily on creating powerful logos.
All the top fashion brands in the world are renowned because of their creative logos. From Gucci to Nike, you must have seen the power of fashion logos in terms of attracting customers. Generally, people trust these logos due to their quality products. Though their pricing is also a bit high, but they offer subtle quality in all of their apparel.
So, if your brand is also related to the fashion industry, then you must need to pay attention to logos. They are primarily responsible to build your brand and showcase its identity in the market. It is best advised to take assistance from any logo design agency to create a unique fashion logo. These agencies possess vast expertise to design any type of logo, as per the given requirements.
However, if you are planning to design fashion logos yourself, keep reading this detailed article. It has defined different types of clothing brand logos ideas that can give your business a fresh identity. Let's first understand how these urban clothing logos design can impact any fashion brand identity.
1. How Clothing Logos Can Impact Your Business Identity
Logo design is termed as an important branding element among the other assets. It provides a strong glimpse about the company, letting everyone know about its background and identity. Whether you are marketing conventionally or on digital channels, your brand logo will always play a vital role in grabbing eyeballs.
Talking specifically about fashion brands, their logos are always regarded as very important. They precisely show what the fashion brand is all about. This helps people to know about the offerings of the company and why they are different from others. This is the core reason why fashion brands always prefer to design creative logos.
To keep the brand identity updated, many clothing companies also revamp their logos frequently according to the latest trends. It allows them to bring a positive change in their market representation, so that people can take note of their identity.
2. Useful Clothing Brand Logo Ideas to Start With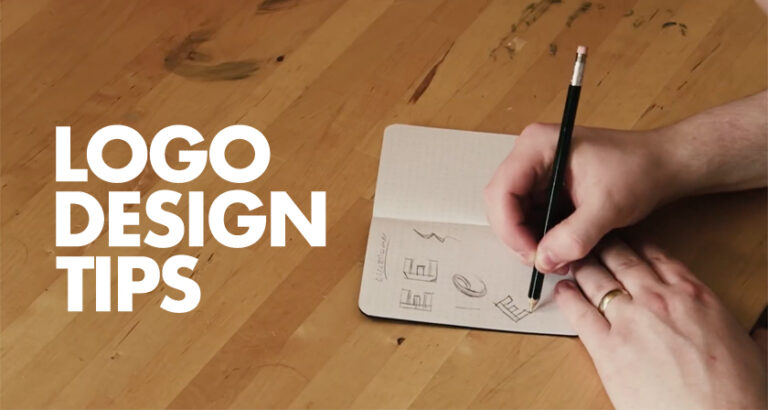 Many times, designers remain confused about how to design quality fashion brand logos. The reason is that it is not a straightforward process in which you can just design a random logo easily. Instead, it requires a proper approach towards the design that can portray right thoughts about the brand.
If you are also looking to know some useful points about logo designing, take a look at the tips given below. It has defined some great clothing brand logo ideas that will help you to design creative fashion emblems for any company.
2.1 Start with a Concept
To create a great logo design, you must need to come up with a strong concept. It is the first step of logo designing that helps you to focus on a particular idea. Many times, people do not go into logo designing with a proper concept. This eventually results in a lot of confusion, giving them no perfect idea where to start.
It is therefore best advised to clear out your mind and come up with a definite logo design concept. This could be anything depending on your company background and design requirements. It not only saves your time, but also simplifies your work in a quick manner.
2.2 Pick Your Tools
Once you come up with a proper concept, it is now time to pick the right tools for logo designing. It is very crucial to know what type of tools are required for logo designing. Sometimes, designers, especially beginners, do not select the recommended tools for logo designing. This gives them a lot of trouble in the work and doesn't let them come up with a proper design.
Nowadays, most of the graphic designers recommend Adobe Photoshop and CorelDraw to create urban clothing logos design. These softwares are quite advanced and provide dozens of options to design creative logos. You can easily learn the functions of these softwares by looking into different tutorials available on the web. It will help you to learn their basics and design unique looking logos with them.
2.3 Select the Colors
Next up, you need to pick the colors wisely for your logo. It is an important part of the design process that should be done carefully after knowing the company background. Many times, people pick wrong colors for the logos that have no match with the theme of business. These types of logos do not get any engagement and look quite bizarre as a whole.
To pick the best logo color, you need to know about the background of the company. This will let you know their working values and what type of products they offer. It will simplify the process of color selection, allowing you to pick the shades for urban clothing logos.
2.4 Create an Amazing Clothing Logos Design
Now, you need to come up with a logo design that can engage eyeballs quickly. This is the main stage where you will be required to use tons of creativity. Being a designer, you would know that logos are always designed with creative attributes such as masculine fonts, eye-catching colors, etc. It is the primary requirement of a unique branding identity, and you must need to ensure it by creating a quality-unrivaled logo.
If you are a beginner, try to look at different fashion brand logo examples given on the web. It is the best technique to build a concept and work according to it. Just keep in mind to not use any similar feature, so that your overall logo design can look unique.
3. Popular Clothing Logos Design That Can Help You Learn
Being a designer, you must need to learn the art of logo designing by looking at popular examples. It will let you know different types of techniques termed necessary for logo designing. For beginners, this is a very crucial thing because it gives them firsthand knowledge about logo designing.
Let's take a look at some of the examples of popular clothing logos below. This will let you know the idea behind fashion logo designing as how it should be done professionally.
3.1 Louis Vuitton

Louis Vuitton is a highly famous fashion brand headquartered in France. It is renowned due to offering stunning quality fashion products. Though the brand is quite expensive, but still remains a top choice of fashion enthusiasts in the world.
The logo of the brand uses the initials of the name i.e. LV. It looks highly spectacular due to the unique overlapped design. Since the inception, the logo has not seen much change in the design. It is one of those few logos that has maintained its core design identity through the years. This has truly made it a strong emblem representing a powerful global fashion house in the market.
3.2 Nike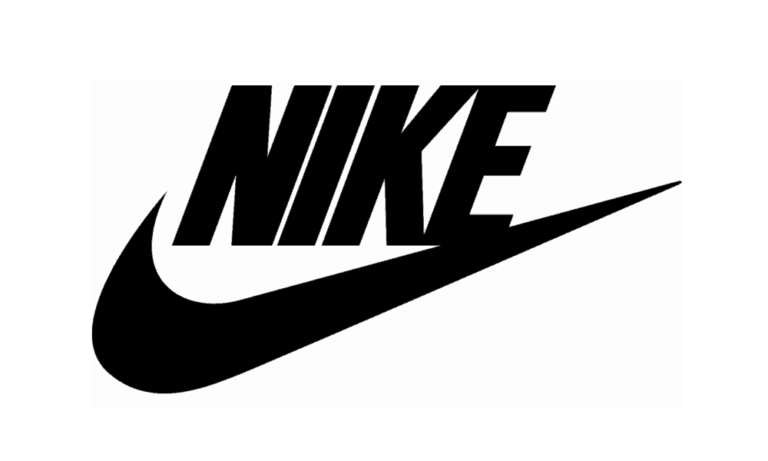 Nike has always remained a top name in the clothing industry. It is specifically known because of its wide range of athletic wear products. Today, Nike is rated as the number one choice of athletes around the world. The company has also actively sponsored a number of teams and athletes in the global tournaments to promote its products. This has given Nike a huge precedence over other fashion brands, specifically in the domain of athletic wear.
The iconic "Swoosh" logo is the major representation of Nike. It has given the company a strong brand identity to showcase its high quality products in the market. The company often just uses Swoosh instead of the wordmark for promotional activities. It can be easily said that this logo has become a symbol of trust, specifically for buying top quality athletic wear.
3.3 Adidas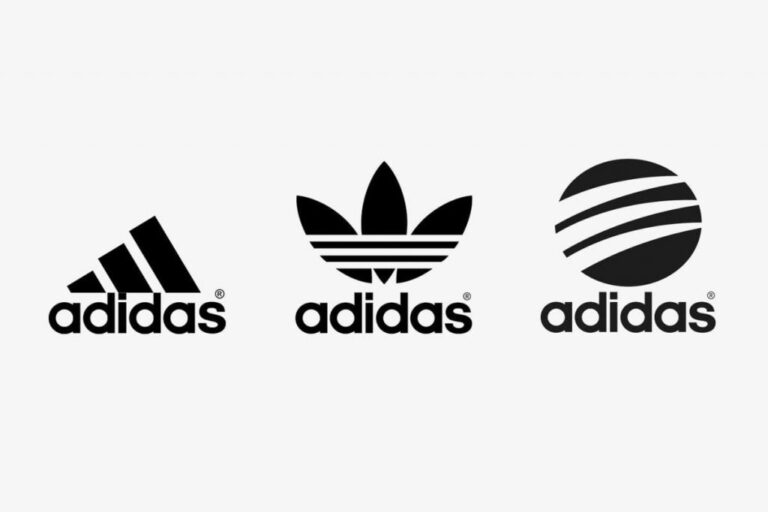 Adidas is also a reputable name in the global industry of clothing. You can find the footprint of this brand all over the world. From America to Europe, the Adidas logo has become an emblem of reliability for the people. Just like Nike, Adidas is also hugely preferred due to offering flawless athletic wear products. It provides a range of athletic apparel for all types of people including men, women and children.
The company uses four logos with different types of shapes. The most popular among them is the mountain shaped three stripes logo with Adidas written beneath it. This logo is commonly used in most promotions of the company. Besides it, there are also three logos also used by the brand including trefoil, circle and three parallel stripes.
3.4 Versace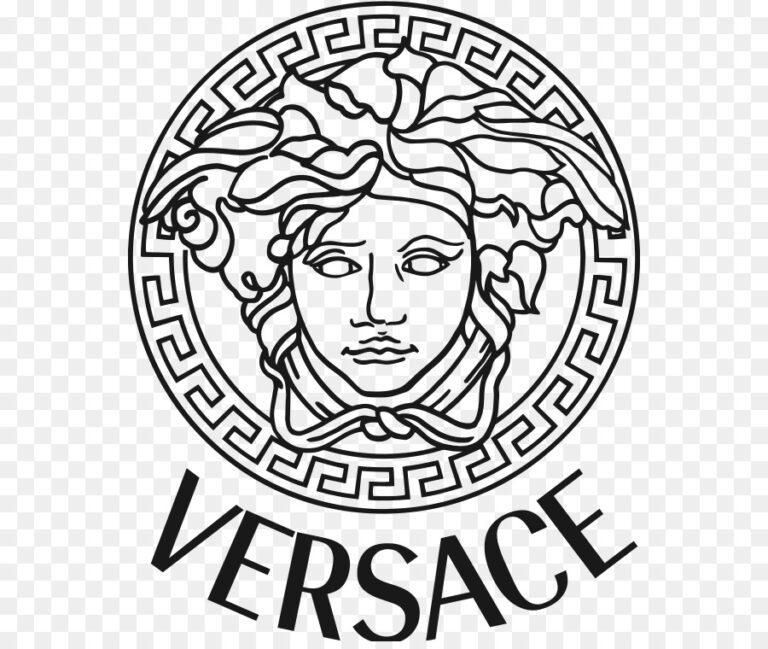 When it comes to elite styling, the name of Versace will always come first in the minds of people. It is an Italian luxury brand that is renowned for selling elite level fashion products. The logo of the company is quite amazing, as it showcases an identity of classical Greek mythology. Besides black color, it is also sometimes used in the golden color for specific limited edition products. This has unarguably made the logo a symbol of top class styling, illustrating a true sense of voguish fashion to the audience.
3.5 Reebok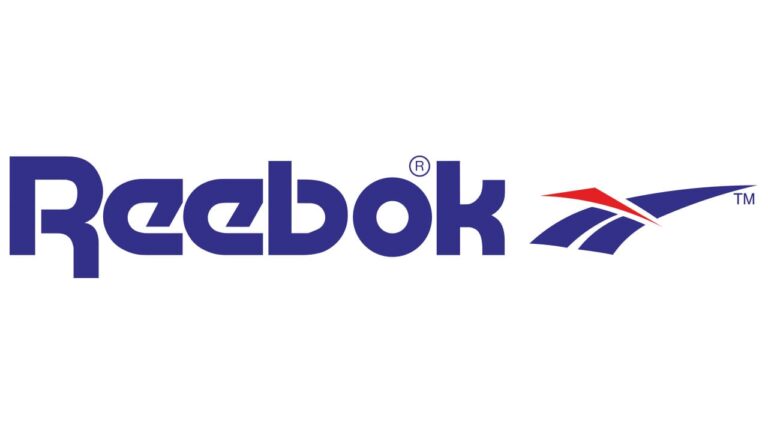 Reebok is also a famous name in the fashion circuit of the world. It was founded way back in 1958 in Great Britain by Joe and Jeff Foster. Today, it is rated among the best athletic fashion brands in the world due to offering a spectacular range of products.
The logo of Reebok is also quite unique as compared to other company logos. Over the years, this logo has seen different moderations due to changing market trends. Currently, it has a very stylish logo demonstrating a modish look of the brand. If you are looking to design a fashion company logo, this Reebok emblem is a fine inspiration for that. It looks stunning and classy, perfectly according to the modern trends.
Frequently Asked Questions
The representation of any brand matters a lot to engage customers. Same goes in the case of fashion companies, which is why they always prefer to design creative clothing logos.
It is quite important to know how to design logos as per the required standards. You have to consider many things while designing these logos, such as colors, shapes, typefaces and more others.
There are no specifics to choose in fonts while designing the clothing logos. You just need to pick a particular font that looks good with the design, as well as the theme of the brand.
Nike logo specifically uses a "Swoosh" symbol to portray its brand logo. It has become a known emblem among the fashion enthusiasts, giving Nike a stunning reach across the globe.
There are many clothing logos popular in the world. Some of the best rated among them includes logos of Gucci, Armani, Adidas, Ralph Lauren and more others.
Conclusion
That brings us to the end of this article in which we have discussed some of the top clothing logos known in the world. These logos have become the main marketing identity of their respective brands, allowing people to easily recognize them in the market. We have also defined some useful tips in this blog to create urban clothing logos. This will let you know some great insights needed to design any fashion logo, perfectly according to the modern standards.
Meanwhile, if you want to get assistance from any reputed company to design unique clothing logos, get in touch with us today. We will help you to create engaging fashion brand logos that can grab people's attention quickly.