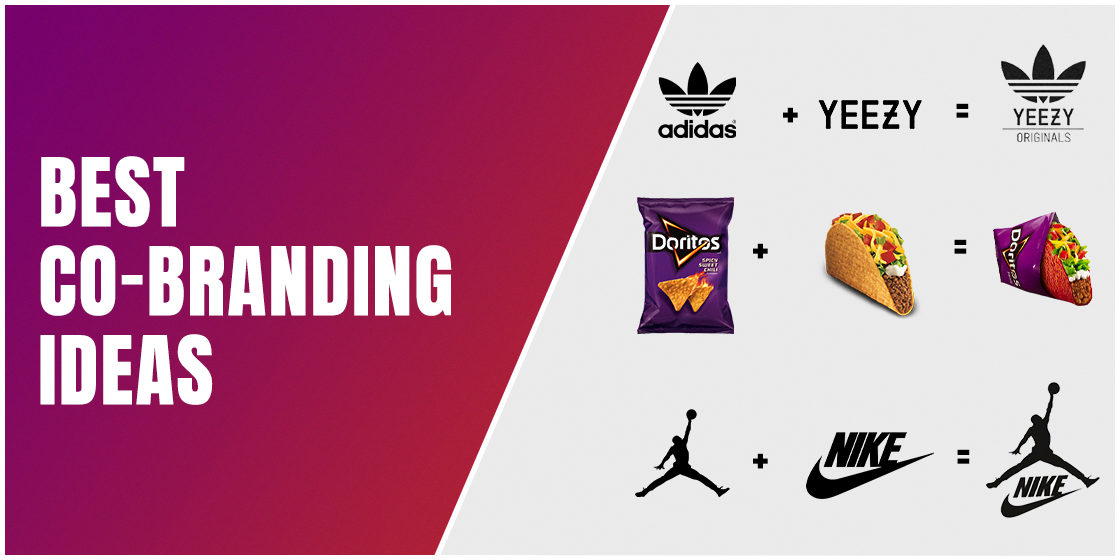 Discover the Best Co-Branding Examples Within the Past Couple of Decades
We've all heard the age-old adage – two heads are better than one. Today, with businesses facing stiff market competition, we can see that there is greater strength in numbers. And that is where innovative co-branding ideas come into play.
But it doesn't always mean that you need a big team to have big impacts. Co-branding allows as little as two entities to join together into a great marketing and branding team that would help them transcend and succeed in the market.
Many a successful branding agency has tried to execute a co-branding strategy between two different brands, and we have listed some of the best co-branding examples below. But before we get on with that list, let's take a look at what co-branding actually is.
1- What is a Co-Branding Strategy?
Co-branding, by definition, is a partnership between two or more brands. The purpose behind this partnership is to create and market a product together, which embodies the positives of all the brands involved.
This helps expose the involved businesses into new markets, boosting their visibility, and their potential consumer base. Moreover, such strategies allow businesses to boost their overall brand awareness, leveraging the benefits from each other's established customer audience.
Its versatility and business potential is a major reason why co-branding ideas are fast becoming popular among different marketers. In recent years, many such partnerships have ended up being extremely iconic and well-known phenomenon of their times, from Nike's Jordans to the Beats NBA edition headphones.
However, while it is true that co-branding helps increase brand awareness, that is only possible if the consumers of your partner brand find value in your addition or offering. That means that before you get started and plan a co-branding strategy, you need to figure out some common ground between your brand and your prospective partner.
One of the biggest reasons many businesses opt for it, is the fact that it allows marketers and branding experts to play around with a far larger budget that what they had available. Using this bigger budget, businesses are able to create a far better product than what nay of the involved businesses could have made if on their own.
Moreover, the involved parties can also make use of the reputation of their partner brand to establish their own credibility in the market. A great example is that of laptop manufacturers marketing their products with labels like "Immersive sound powered by Dolby". By telling consumers that their products have sound systems balanced and developed by Dolby, the manufacturers make people believe that their products are premium.
1.1- Co-Branding vs. Co-Marketing – Are They Really Different Types of Co-Branding?
Another term we often see thrown about when talking about co-branding, is co-marketing. But although they are often used together, and are quite interconnected, these two refer to very distinct concepts. As we discussed earlier, co-branding refers to the collaboration between two or more brands in order to develop a single product that captures the essence of both brands.
Co-marketing, on the other hand, refers to the collaboration of brands to market their individual products, together. A great example is that of GoPro and Red Bull. Both brands are known for promoting a lifestyle full of extreme thrill and outdoors fun. So, you'll often see events and even extreme sports teams and athletes sporting both these companies as sponsors.
So, essentially, if you believe branding and marketing are intertwined, then you can say that co-branding and co-marketing often go hand-in-hand in allowing companies to work together for better business. you may also consider them as just different implementations or types of co-branding ideas.
2- Should You Opt for a Co-Branding Partnership? The Pros and Cons.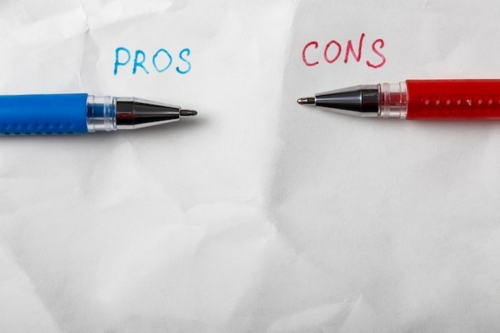 Well, now that you know what co-branding can do for a business, the question arises – should you go for it with another company? And will be it a type of sustainable branding strategy for you?
To answer that, you need to know the pros and cons of a co-branding partnership, and how it can affect a business. Only then, will you be able to make the right decision about whether a co-branding strategy is worth it for your company.
Let's take a look at these pros and cons.
2.1- Pros of a Co-Branding Strategy
There are a number of factors which the different types of co-branding ideas have going for them.
First, the partnership between two or more brands allows for a far larger pool of resources than either company had access to on their own. That includes the financials, as well as creative resources and customer bases.
The risk of developing and launching a new product is shared, meaning each company has a lesser liability in case something goes wrong.
Compared to when a brand launches a new product based on their market perception, co-branding ideas often rely on a mix of the goodwill and reputation of all brands involved in releasing a new product.
A great way to maximize the potential provided by such a partnership, is to find a business that has similar values and goals as your business. That would help you both form a partnership that will be beneficial for all businesses involved.
2.2- Cons of a Co-Branding Strategy
Every business strategy that has its pros, also has cons. Some of the most common issues that a co-branding strategy faces include:
Different sets of values and clashes between business vision can be a big hurdle to cross for businesses embarking on different types of co-branding examples or partnerships.
Financial investments and liabilities can be a cause of friction between the businesses involved in various co-branding ideas.
Negative business perception of a single brand involved can harm an otherwise good co-branded product, which can be a huge issue.
While these elements may seem minor at the start of a promising partnership, they have the potential to be hugely disruptive. That may not only result in a failure of a product, but may also have long term adverse effects like a bad market rep, or even legal disputes.
3- Best Co-Branding Ideas & Brand Collaboration Examples Around Us
Decided that you like the concept of a co-branding partnership? Check out some of the more popular co-branding examples and get inspired to come up with your own innovative co-branding ideas and strategies.
3.1- Dr. Pepper & Bonne Bell Lip Smacker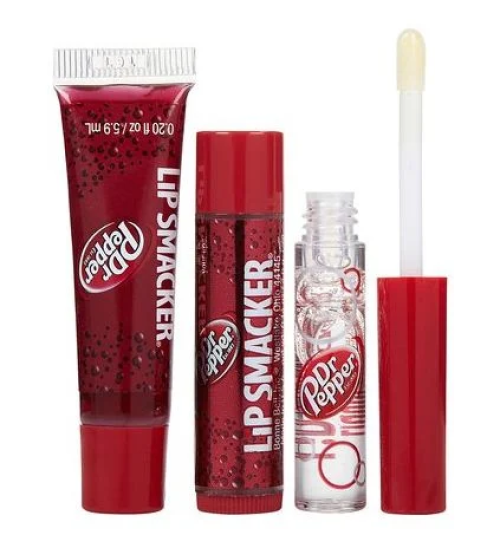 We'll start off with arguably one of the oldest and most iconic co-branding examples on our list. Its success is what showed many businesses how a successful collaboration between brands can be a huge hit for years.
From the late disco era to the late 90's, lip gloss was one of the most iconic accessories in a girl's everyday kit. And when Bonne Bell released a new, Dr. Pepper flavored lip gloss, it was an instant hit. As one of the most popular sodas in the US at that time, Dr. Pepper had a huge fan base, especially among the youth.
That's when they decided to take it even further, and collaborated with Bonne Bell to release a new product. It not only smelled like Dr. Pepper, it also tasted like the soda too. People were already used to flavors like cherry or strawberry. But this was an entirely different experience.
By the 90's, the Lip Smacker had been going strong for more than a decade, especially with young female teens. And this collaboration between to vastly different brands was so well received, that Bonne Bell went on to collaborate with others like Fanta, Coke, Sprite, and more.
3.2- Nike and Michael Jordan Air Jordan Sneakers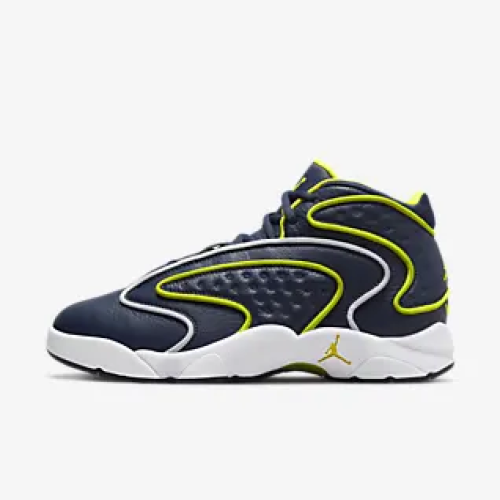 Anyone who knows anything about sneakers will be familiar with Nike's Air Jordans. This line of sneakers was developed via a collaboration between NBA superstar and actor Michael Jordan, and Nike, one of the worlds' largest sportswear brands.
They got together to develop a special range of shoes, the design of which would be inspired by the type of footwear worn by NBA players, and would sport an image of the NBA legend. The result of that collaboration is that today, the symbol of Michael Jordan soaring through the air to dunk the ball is one of the most iconic fashion brand logos today.
The design of the sneakers is often considered as urban, with a duo of symbols on it. The first, and most visible one, is the iconic Nike Swoosh. The other, Jordan's Jumpman logo. Through the years, Nike has seen massive success with its Air Jordans line, with the brand still going strong with Michael Jordan as its brand ambassador even today, making it one of the most popular co-branding ideas ever.
3.3- Kanye & Adidas Yeezy's Sneakers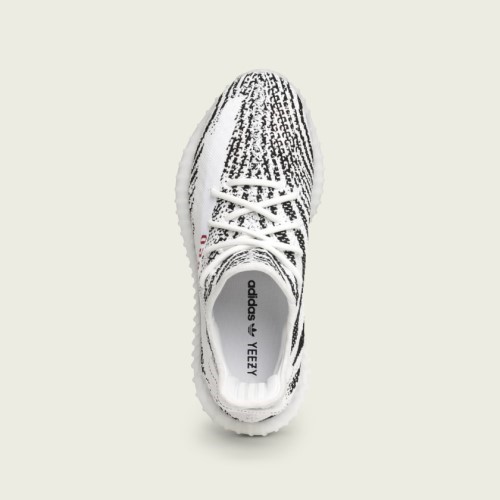 The Yeezy line of sneakers from Adidas is another one of popular co-branding examples we have seen in recent years. A collaboration between sportswear giant Adidas, and multiple Grammy winner singer and rapper Kanye West, this brand has become quite popular with the urban youth.
Kanye, also known by the moniker Yeezy, developed this line of high-end footwear by combining his fan base with that of Adidas, to create a line of shoes that was all about the prestige of something high-end, with the kind of urban appeal that would attract Kanye's primarily young audience.
One of the biggest factors that made this line so successful as a co-branding strategy, is its exclusivity. The association with Kanye via his brand, as well as the limited product line up and roll outs, combined with a premium price tag, allows its wearers to enjoy a modicum of fame by association.
3.4- Taco Bell & Doritos Special Doritos Locos Tacos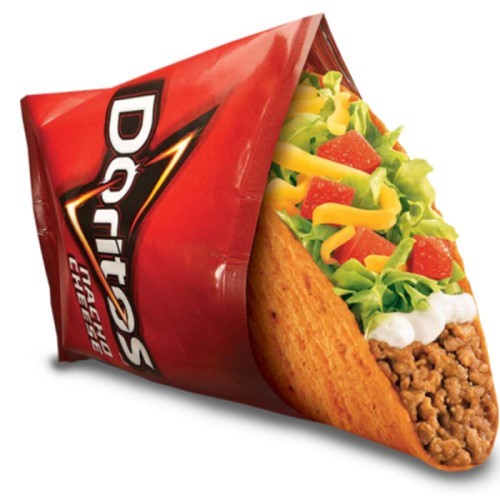 Doritos are arguably one of the most popular brand of tortilla chips around the world today. And Taco Bell is a popular tex-mex restaurant chain in the US. But what would they both have in common.
However, when the two brands joined together to launch the Doritos Locos Tacos, they were an instant hit. Moreover, this item on Taco Bell's menu soon became one of the popular items among the food and restaurant industry.
The idea behind it was simple. People love hard shell tacos, and they also love corn chips. So Frito Lay, Doritos parent company, took the idea of Taco Bell's Locos Taco, and used their signature tortilla chip recipe to create a crunchy taco shell for it.
Both companies tried to keep the flavor of the hard shell taco as close to the flavor of the actual chip as possible, from using the same corn mash to dusting it in Doritos' signature flavoring dust. And it was so successful that it is estimated that Taco bell sold nearly 1 billion units in its first year of launch. That makes it one of the most popular, and arguably most successful co-branding ideas ever.
3.5- UNICEF & Target Kid Power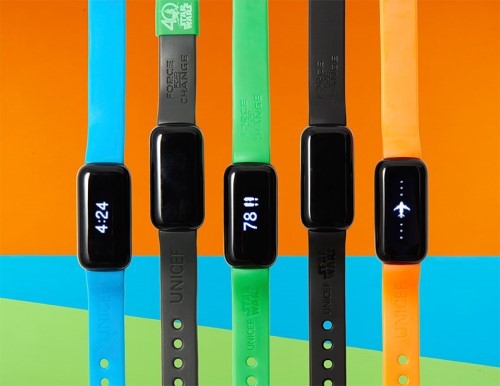 Childhood obesity is one of the most prevalent problems in the US nowadays. And with kids today spending more and more time indoors rather than outside playing, its resulting in health crisis like diabetes and heart problems in a large number of kids.
To combat this, chain store Target partnered with UNICEF in 2015, to sell a range of kid-friendly fitness brands for a program called Kid Power, one of UNICEF's sustainable development goals. It encouraged its wearers into completing different fitness tasks, and the proceeds from its sales helped UNICEF buy and deliver food packets to children living in impoverished areas.
The idea behind this co-branding strategy was great. On one hand, this fitness brand promoted a healthy lifestyle and activity for children, prompting a better lifestyle. Moreover, it also allowed them to help underserved communities by providing them with valuable food resources.
3.6- Hershey's & Betty Crocker Popular Candy Flavor Mixes and Frostings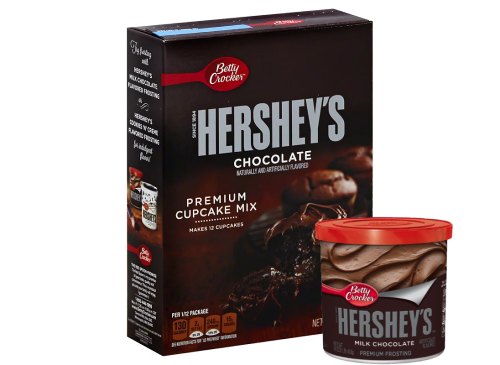 Betty Crocker is a household name in cake mixes and desserts. Hershey's on the other hand, is a famous chocolate and candy company around the world. And they decided to come together as a team to launch "A Sweet for Every Style" co-branding strategy.
This new line of easy-to-make cake, cookie, cupcake, and brownie mixes and frostings included many well-known and popular flavors such as Reese's peanut butter and chocolate mix, Almond Joy, and Hershey's chocolate.
This allowed Betty Crocker to benefit from the established and enthusiastic customer bases of these sweets from Hershey's, making them a popular option for the market. Moreover, the chocolate company also benefitted by allowing their customers their highly-demanded flavors in items such as cakes and brownies too.
All in all, this was one of the sweetest co-branding ideas ever, in all senses of the phrase.
4- Ways You Use Co-Branding Ideas to Boost Your Business
Now that we have seen some of the best and most iconic co-branding ideas who have proved their worth in the market, let's take a look at some ways we can use a co-branding strategy with your brand.
4.1- Join Together for a Social Media Campaign
Companies can easily join together for a social media campaign that can help promote an individual item from each participating brand. By making a connection between your product and one from your partner brand, you can both benefit from an expanded consumer base.
4.2- Co-Sponsor a Live Event
Companies can even sponsor a live event together, where both the brands are visible distinctively. A great example can be that of Red Bull and GoPro. These two companies can often be seen together in many extreme sports events, combining their company vision as must-haves for everyone who loves outdoor adventures and reaching the extremes of human capability.
4.3- Create a New Product Together/ Bundle Existing Products Together
Finally, you can join together to create a new, iconic product that would be able to show the collaboration between two great companies. A great example of these types of co-branding ideas can be that of Apple and MasterCard, who collaborated to create Apple Pay.
Frequently Asked Questions
Some of the most popular co-branding ideas include:
Red bull and GoPro
Nike and Jordan
Betty Crocker and Hershey's
McDonald's and Burger King Cancer Prevention
Taco Bell and Doritos
Co-branding strategy is a type of branding strategy where two or more businesses collaborate to create a new product which exemplifies and highlights the benefits of all brands involved. This type of branding strategy, if done well, can be a huge success for companies.
Co-branding can be a good idea if you are able to implement it well. If you and your partner company has similar values and business vision, then you can be sure that your venture will be successful.
Conclusion
Getting inspired by various co-branding ideas is all well and good. But implementing a good co-branding strategy requires a lot of forethought and hard work. However, if you understand how the concept of co-branding works, and have evaluated the various pros and cons, you can begin creating a strategy by looking at some of the most successful co-branding examples around us.
Want to elevate your brand presence with a strong branding strategy? Logo Poppin has helped many businesses from a range of industry niches achieve their potential through innovative and tailored branding plans.