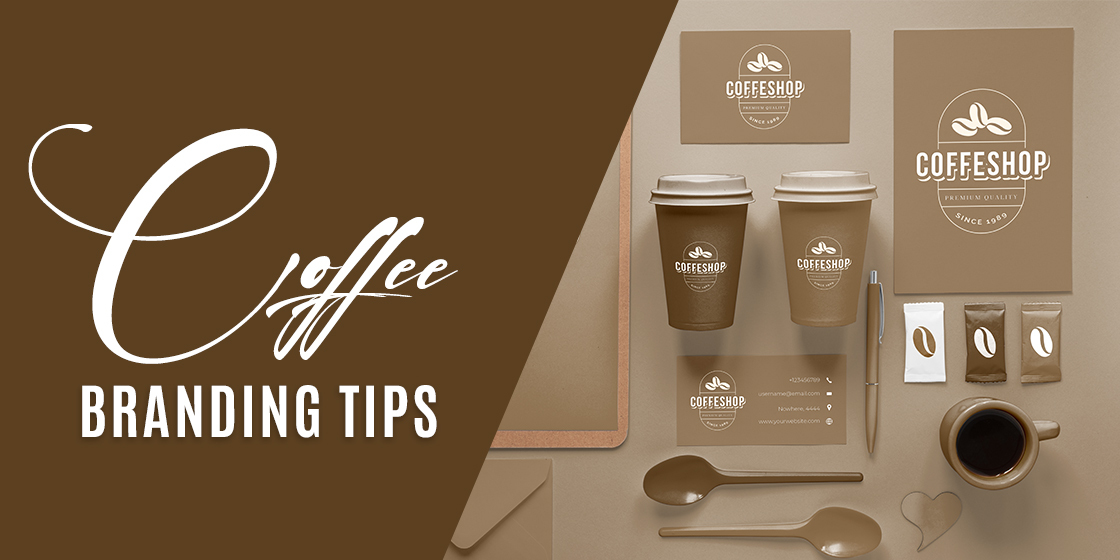 Learn How to Solidify Your Coffee Branding Perfectly According to the Trends
Being a coffee brewery company, you must need to understand the importance of coffee branding. It is the basic thing that gives your brand a unique representation. Nowadays, many companies are focusing heavily towards branding. They precisely know the impact of marketing and how it can attract customers' eyeballs.
Considering the examples of top coffee brands like Starbucks and others, you can definitely see the importance of branding. These coffee companies are known in the market because of their unique representation.
Taking services from any specialized branding agency, they utilize creative designs and techniques to solidify their presentation in the market. This helps them to get a strong professional image in the industry, encouraging customers to trust their brand.
The topic of branding is therefore termed very important. Whether you are a startup or an established business, you have to always pay attention towards the basics of branding. It has become very necessary in the modern world, rightly due to the impact in the market.
In this article, we will take a look at coffee branding in detail. We will explain the basics that are needed in coffee branding and how they can be further optimized. But, before moving into that, let's first understand the importance of branding for every company.
1. Importance of Coffee Branding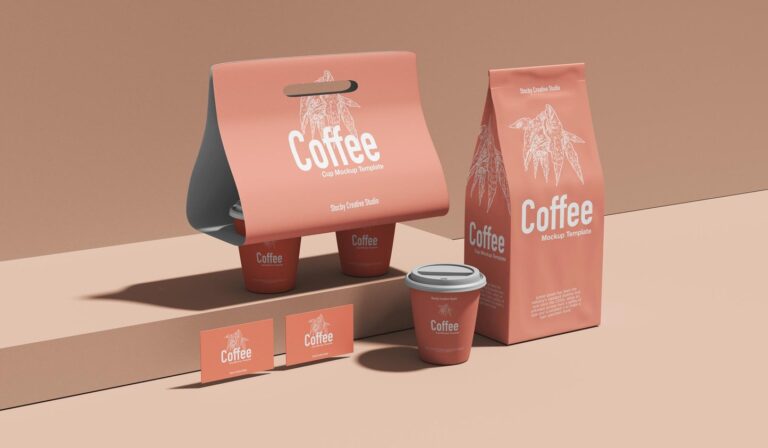 With the rising competition in business, every company is looking forward to get an edge over others by using creative techniques. The role of branding has become very important in this regard. It is the core thing that gives your business a strong repute in the market. Many companies rely heavily on their branding, especially when they are starting new in the industry.
The branding of coffee companies also holds the same importance. It allows your brand to grow by showing a strong image in the market. The selection of branding materials is termed very important in this case. Being a business owner, you have to pick the right materials to demonstrate your branding. From logos to stationary items, you have to pick everything smartly to present a bold image in the market.
2. Understanding the Basics of Coffee Branding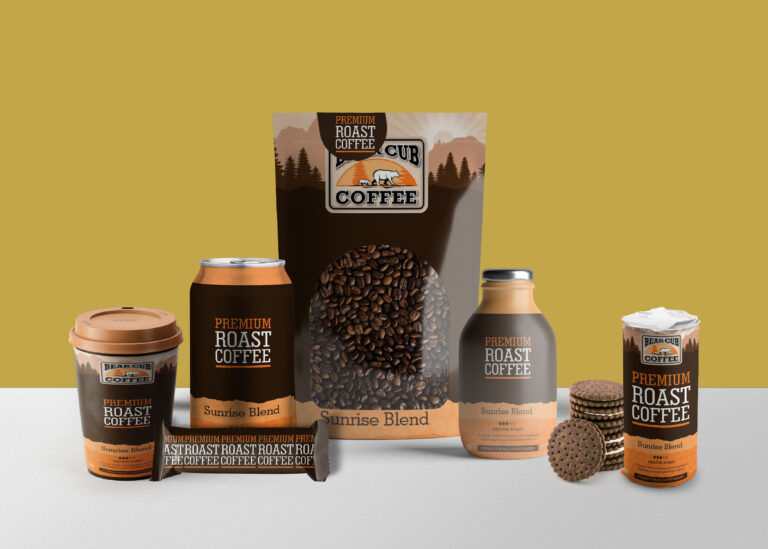 It is quite important to understand the basics of food branding before finalizing anything. Sometimes, people select wrong stuff for branding which eventually results in loss of business reputation.
There are few things that are rated highly important in branding such as colors, typography and more others. Let's take a look at all of them in detail below to understand their importance in branding.
2.1 Buyer Persona
We all know very well how important customers are for any business. It is said that they are the real assets of every company. They are the ones that are responsible for growing your business fortune, if taken care of with the right means.
It is the major reason why every brand pays good attention towards their customers. The coffee business is nothing different from others. It also relies heavily on the customers, especially when starting new in the market.
When it comes to branding, the knowledge of these customers plays an important role. It is advised to pick your branding theme based on your customer background. For instance, if your coffee is highly popular among the youth, then the branding should also be done in a lively manner. This creates a direct impact and relation with customers, allowing your brand to grow rapidly.
2.2 Cost Factor
Pricing factor does play an important role in selecting the branding theme. Nowadays, a lot of coffee brands claim to be cheap in the market. They utilize special slogans and artwork to showcase this claim. It creates a strong impact in the minds of people and hence some of them start to show interest.
The assertion about being cost friendly needs to be bold and loud on all your branding materials. Not only that, but it needs to be very strong on different types of marketing channels. From social media to print publications, you need to highlight the cheap pricing of your coffees strongly. It can help you to get tons of customers if done properly with the right strategy.
2.3 Brand Type
It is also important to know about your coffee type before defining its branding attributes. We all know very well that coffees are made with different flavors. Some people like to take Expresso, while some are more inclined towards Latte or Americano. This clearly indicates the choice of people in having different types of coffees according to the flavors.
Now, if your brand offers a particular type of coffee, focus on its specialized branding elements. This will bring originality in the branding, allowing you to grab more attention. If you don't have much knowledge about selecting the right brand materials, take a look at the practices of other companies. This will let you know their specialized branding procedures and how to use them perfectly according to the coffee type.
2.4 Uniqueness
Being a coffee brand, you need to know the specifics that separates you from others in the industry. It is an important thing and must be considered carefully while choosing the branding attributes. It allows you to define the specialty of your coffees and why people should prefer them over others.
The unique attributes of the coffee give you a better chance to get differentiated in the market. This allows you to get more attention and extract sales from the industry. The designing part is termed highly important in this regard. Many companies prefer to make their designs unique in order to get differentiated.
So, it is well recommended to focus strongly on the uniqueness of your design. It will play a pivotal part in making your coffee brand great and engaging for the users.
3. Tips for Creating a Strong Coffee Brand Identity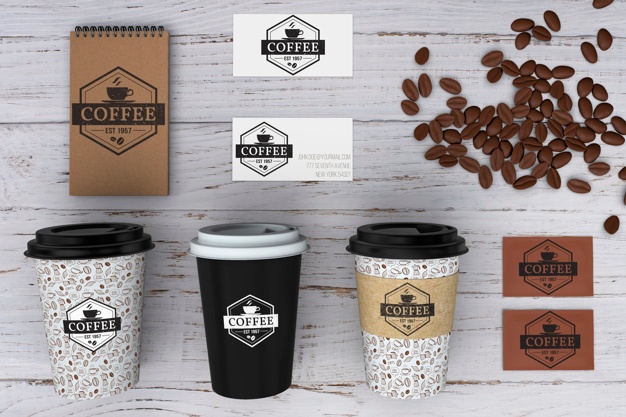 Being new in the coffee business, you can find some difficulties in building your brand identity. This requires thorough knowledge and information about the industry. You need to know how others are performing and what type of practices they are using to optimize their branding.
If you do not have much knowledge about how to build a coffee brand identity, these few tips will help you a lot. It will let you know how to devise plans that can portray your business strongly, as well as bring engagement from the people.
Let's take a look at them in detail below.
3.1 Start with a Fresh Strategy
It is best recommended to come up with a fresh strategy for your coffee brand. You need to look at other brands to come up with a perfect plan for branding. Having a fresh strategy allows you to rebrand the business strongly. It provides a new look to your brand, allowing people to take interest in it.
However, building a new strategy for coffee branding might seem difficult to you. If you haven't done it before, then you could struggle in making plans for it. The best way to sort out this thing is to take help from the professionals. There are many digital agencies working in the market that are well versed in building fresh strategies for branding.
Just keep in mind to keep the background of business in mind while devising branding strategy for it. This is necessary because it helps to build relation with your business, allowing customers to know about its basic objectives.
3.2 Check Your Competitors
Next up, you need to firmly analyze the competition of branding in the industry. It is one of the most important things that allows you to figure out the parts of your company branding. You need to look at different coffee brands that are working around to know better about branding trends.
Considering the competition in the market, you can try out new things to make your coffee branding unique among others. A lot of times people are attracted towards those brands that offer something creative. It helps them to stand out in the industry and get more customers' attention easily.
Meanwhile, checking the competition also allows you to know about those things that are not working for brands. This way you can become watchful of those things that are not recommended for branding, especially for new entrants. It provides clear insights about the best performing trends and how to use them perfectly in your coffee branding.
3.3 Focus on Color Theme and Coffee Branding Logo
It is a known fact that visuals play a vital role in attracting eyeballs of customers. That is the major reason why every business always focuses heavily on this. It defines how vibrant your brand is and whether it can grab people's attention or not.
As a marketer, you need to know about different color meanings. It allows you to understand their impact on the customers and how they can change different perceptions.
Generally, people prefer to go with black or brown colors for coffee branding. It has become a conventional pick for many brands due to its direct relevance with coffee color. Not only the packaging, but people prefer different types of logos and other branding materials in brown color. It has become common for coffee brands, making their identity look significant in the market.
However, you can also choose some other colors as well to optimize your coffee brand identity. You can use a combination of black and brown colors to bring some sort of extravagance in looks. There are plenty of coffee branding ideas related to colors available on the web. You can also take a look at them to finalize your color pick, as per the brand requirements.
3.4 Design Branding Materials Smartly
It is also important to create the branding materials of your coffee business smartly. This includes a variety of things such as business cards, postcards, flyers and more others. They are very important in terms of showcasing your identity in the market. It is advised to design them carefully after analyzing the latest trends in the market. This will help you to design creative branding materials that will hook people's attention quickly.
4. Types of Coffee Branding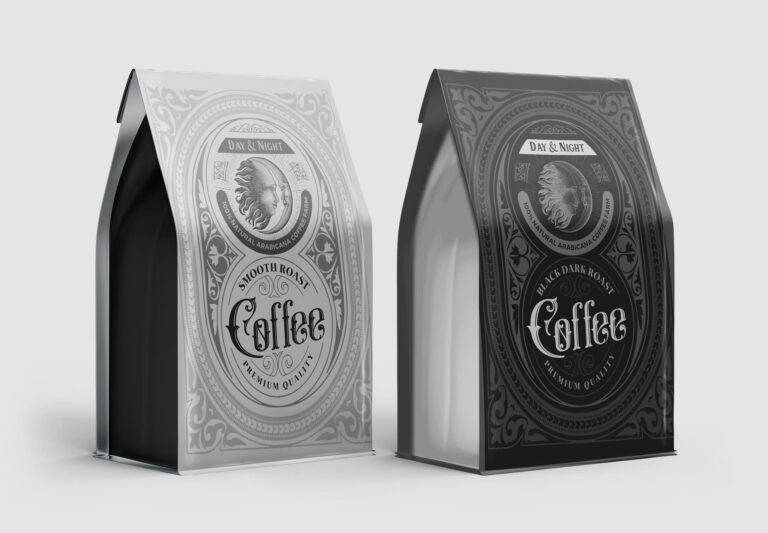 It is quite important to understand the types of branding before picking any specific practice. There are different types of techniques and materials used for coffee branding. Let's take a look at them below.
4.1 Nostalgic Coffee Branding
This type of practice utilizes the idea of old school coffee branding. It includes a specific artwork that reminds you of a classical era. From logos to product packaging, everything is designed carefully keeping the essence of old times in mind. This makes the branding look highly traditional, giving a perfect vibe of classical coffee brew.
4.2 Peppy Coffee Branding
Peppy coffee branding summarizes a tone of happiness and pleasure. It defines a great prospect of conventional coffee branding, but with a flair of new age creativity. You can use some sort of characters or mascots in this type of branding. It helps to create better visual value and engagement for the users.
4.3 Country Specific Branding
We all know that coffee plants are grown in different parts of the world. But, only some of them are famous due to their great taste. Generally, coffee beans from South America and Africa are popular in the world. It is therefore a great idea to define the origins of coffee beans in your branding, as it helps to develop more trust in your coffee.
Frequently Asked Questions
The essentials of coffee branding include logo, packaging and few other things. They define the identity of your brand as well as its uniqueness from others.
To design a coffee branding logo, you need to pay attention towards the latest trends. It will help you to design a stunning logo that can attract eyeballs quickly.
It is important to make a strong coffee brand identity to get recognition in the market. You can use this branding to get customers' attention and leads from the industry.
There are many tips you need to consider for coffee branding. It includes a selection of color themes, logos, design and more others. Just keep in mind to pick them according to the latest standards, so that they can get quick attention.
Nowadays, you can find different types of coffee brands in the market. Some of the most popular among them are Luwak Coffee, Green Mountain Roaster, Seattle's Best Coffee and more others.
Conclusion
That takes us to the end of this blog in which we have discussed coffee branding in detail. It is an important thing to know because it helps to showcase your coffee brand properly in the market. Nowadays, it has become important for brands to take care about their business representation. This includes coffee brands as well because they regularly receive tons of visitors.
If you are not well versed with the art of modern coffee branding, get in touch with us today. We will help to design your brand identity with a unique touch, as per the latest standards.