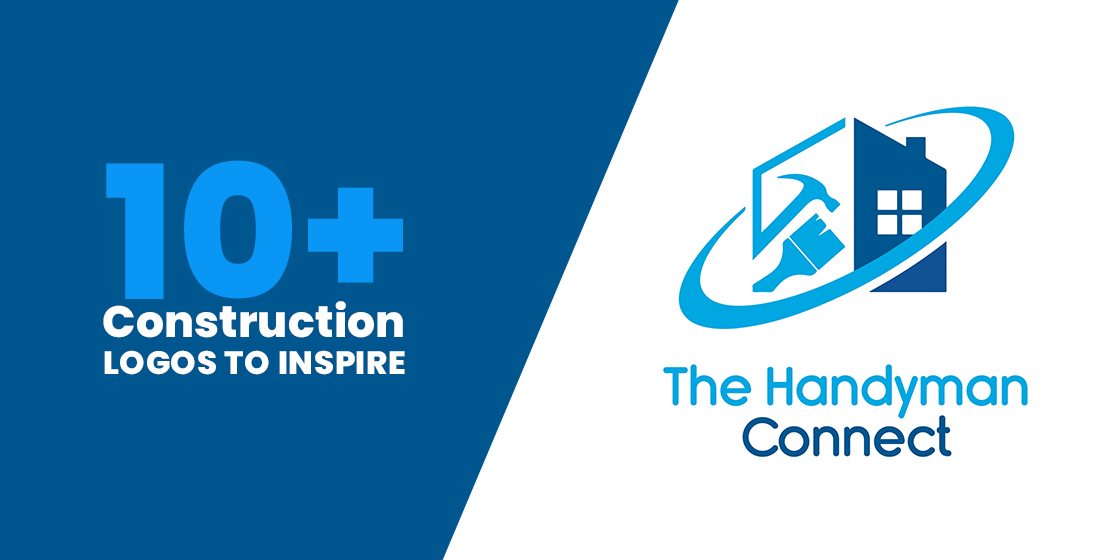 Discover the best Construction Logo Designs to Get Inspired for Your Own Brand Symbol
There was a time when the construction and building business was full of simple wordmark symbols, with no artistic flair or any attractive features to their name. But the construction logos have evolved over the years to incorporate certain styles and aesthetics that boosts their attractiveness.
But what does the process of finding and creating the perfect construction business names and logos is far for easy. It involves understanding your exact market niche, the customer demographic you want to target, and the style of business you want to portray in the market.
It also includes choosing the right visuals for the logo's design, such as the perfect logo fonts, color schemes, and even he accompanying imagery if you are going for a combination logo design.
So, before we begin looking for design inspiration, let's discover what it takes to create a good construction business logo.
1- Elements That Define a Good Construction Logo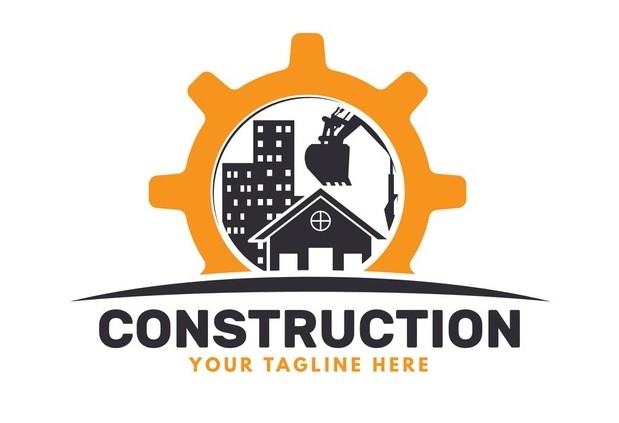 There is usually a huge difference of opinions when it comes to good or bad logos. Art has a wide range of prospective perceptions, and can evoke different feelings in individuals. However, if we equate a good logo design to a successful one, then the entire discussion might be a moot point.
Each industry in the market has certain design aesthetics that all members tend to embody. That is the case with the construction business as well. Let's look at factors that dictate the success of the various types of logos in the construction business.
1.1- The Right Imagery That Suits the Niche
Choosing the right imagery is very important when we talk about a business logo. People are highly visual creatures, and tend to recognize images faster than text. That means a restaurant will not be successful if their logo's imagery does not portray something related to that industry.
For construction logos, many logo design services tend to incorporate elements such as the outlines or silhouettes of buildings and construction equipment to give the required message. Even if you go for a simpler wordmark, you can add small details which portray the right image as a constructor's or builder's symbol.
1.2- An Attractive Yet Subtle Color Scheme
Color schemes are a critical part of the design process, whether it is for logos or other types of graphic design. Choosing the right colors can make your design stand out. It also helps your logo elicit the desired emotions from its viewers, affecting the way they perceive you and your business.
The tone of the color theme depends vastly on the industry and the market niche. Corporate ventures need a simple and subdued color palette, which helps to enhance their serious approach to their work.
However, a builder that creates toy stores or other child-oriented buildings can make a splashy and colorful scheme work easily. Construction businesses too, hold certain color combinations in high esteem in the industry. Those colors are associated with the industry, and helps customers associate them with the market niche.
1.3- Suitable Modern Fonts for Logos in the Construction Industry
Similarly, whether it's a wordmark logo or a combination design, the fonts you use are also essential to the overall symbol's impact. Depending on the style of logo you are trying to portray, you can use the suitable choices.
You can opt for interesting vintage fonts if your logo is designed with old-world aesthetics, or you can go for a more modern typeface if that is not the case. Construction businesses generally use various types of blocky and simple fonts, rather than an elaborate or intricate typeface.
2- Minimalist Building Construction Logos
Minimalism is the order of business today. From logo design to UI/UX designs, people prefer simple and clean designs today. That is because people are focused on the primary functionality and purpose of a product, and additional design flairs or functionality can end up distracting the viewers and consumers.
Let's take a look at a few minimalist construction logos.
2.1- Pulse Construction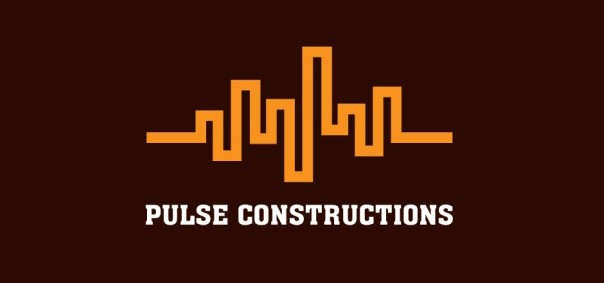 The construction logo for Pulse Constructions is quite simply, beautiful. Its minimalist design perfectly combines the image of a city skyline with the moving digital wave. This ingenious design helps people remember the name of the business, and also adds a visual pun for those who know the reference.
2.2- Pyramid Builders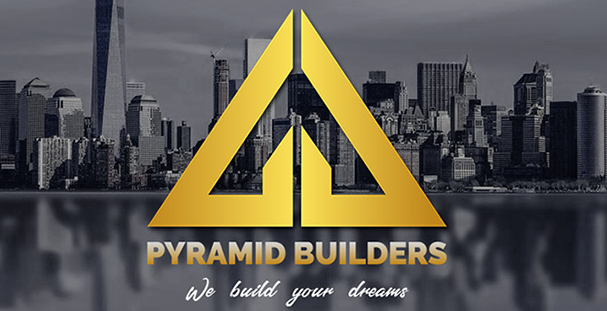 Pyramid Builders feature another simple logo that conforms to the ideals of minimalism. The logo is a simple geometric design featuring a triangular shape meant to depict the outline of a pyramid. The logo refers to the brand's name, as well as the fact that the triangle is the most stable shape in construction.
2.3- General Construction LLC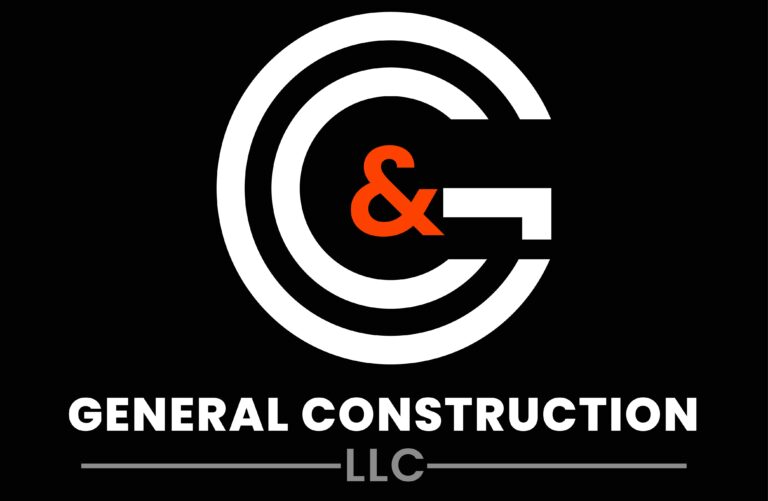 This construction logo opted for a simple wordmark design. The symbol features the stylized initials of the company, over a dark background. This is another way to create a logo for those who want simplicity within their designs, by opting out of using any additional imagery and adding style to the letters itself.
2.4- ILH Architecture and Design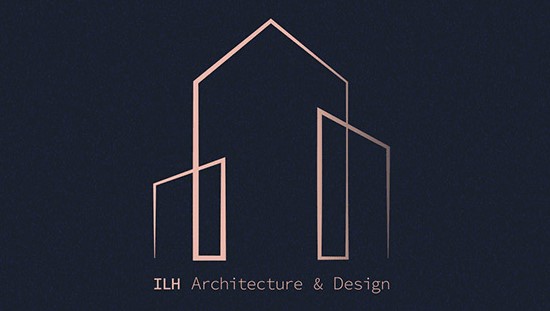 ILH Architecture and Design is a company that is more inclined towards the artistic aspect of the construction business. The logo draws a silhouette of a few clustered buildings, using a single stroke. The corners are angled sharp, and the stroke varies in weight throughout the design for an attractive effect.
3- General Contractor Logos
Many construction logos feature a no-nonsense approach to their design. These constructor logos use designs that leave no confusion as to what industry the company belongs to. Let's take a look at some of the not-so-subtle contractors and constructors symbols.
3.1- Strepsa Construction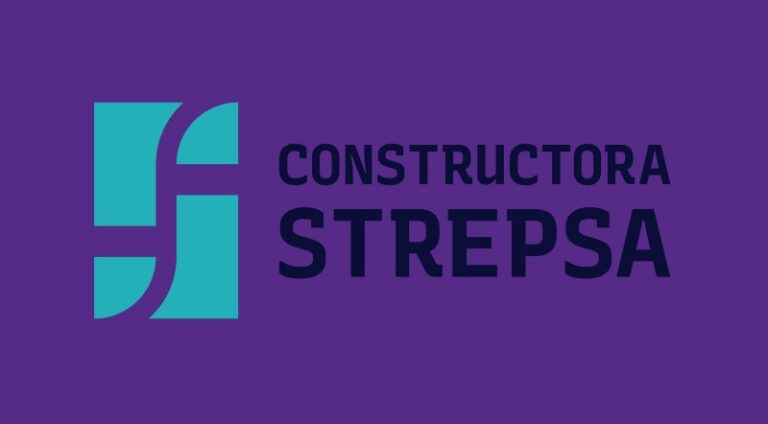 The logo for Strepsa Constructora is quite simple, and uses a simple combination logo for its identifier. The wordmark uses a simple, sans serif font in uppercase, and the accompanying design is a simple mix of geometric shapes arranged to form the shape of the letter S using negative space.
3.2- Conyco Builders and Contractors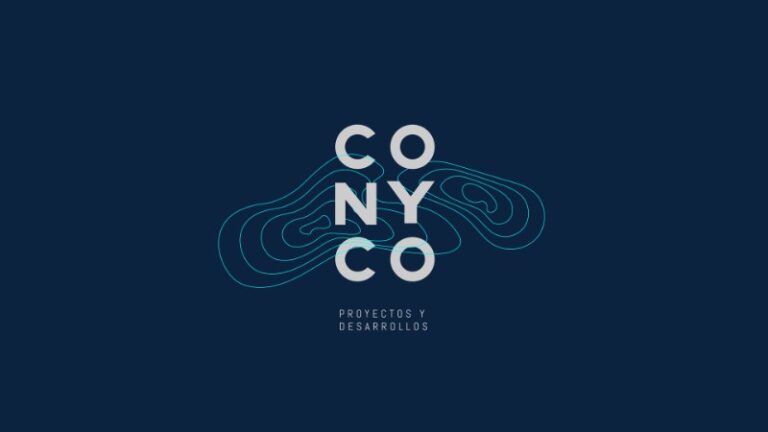 Conyco Builders are experts at constructing on a variety of land types and terrains. As such, their logo's background depicts a set of concentric circles meant to portray the undulating land that the company molds for its use. Using a de-structured method to its wordmark, the entire logo is a work of art.
3.3- The Handyman Connect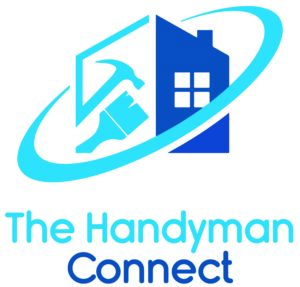 The Handyman Connect is not just a construction company. It does far more than that. Experts in all kinds of residential remodeling, repairs, and construction, their logo depicts the general tools necessary for their market, such as a hammer and a paint brush. The logo is simple, yet clear in its message.
3.4- Ferry Construction Works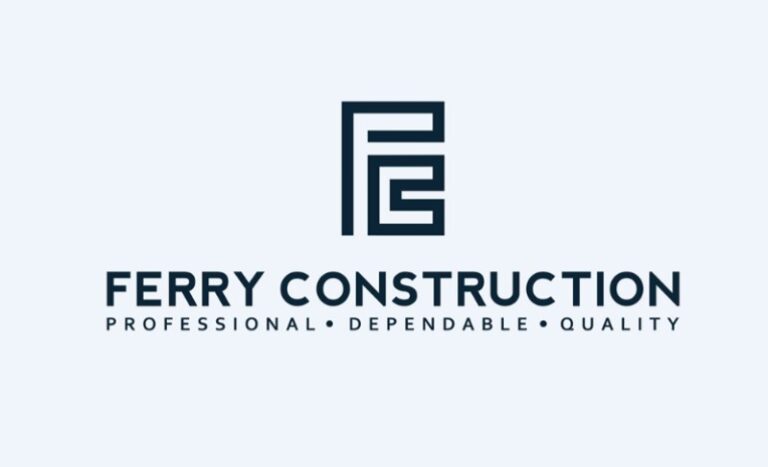 Ferry Constructions uses a simple modified logomark for its brand identifier. The design is a set of two blocky strokes combined in a way to form the company's initials using the concept of negative spacing. The accompanying wordmark uses a blocky, sans serif typeface to round off the symbol's design. The logo also provides a writing space for a catchy construction slogan that will help to define the main motive of a business.
4- Modern Construction Logos
Modern designs aesthetics have changed quite drastically in the last few decades for many industries. The same is true for construction logos as well. Listed below are some interesting modern symbols representing their respective construction businesses.
4.1- DTX Engineering and Construction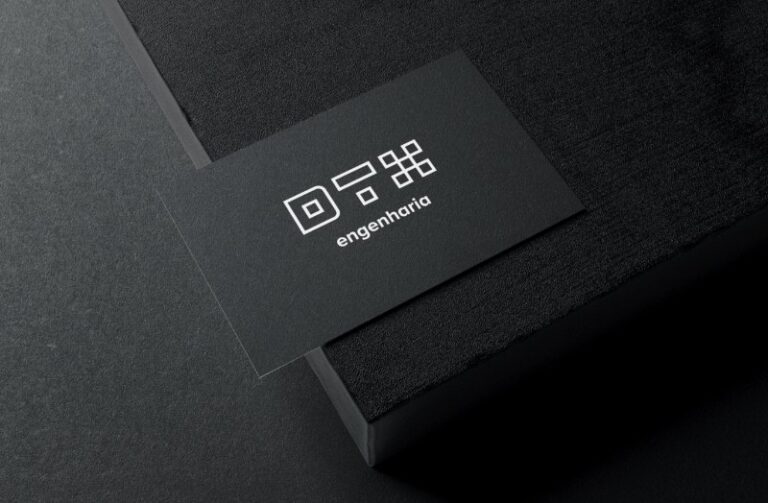 DTX Engineering is a cutting-edge civil engineering firm, which uses an interesting approach to its design. Using a set of quadrilateral shapes, the design spells the company's name in a unique yet pleasing manner. The simple and clean design is quite prominent surrounded by large amount of empty spaces.
4.2- Kudo
The design for the Kudo Construction company is quite different compared to the logos we find in the industry. The image is a three dimensional illustration of a building's corner. The image is bound within the shape of a shield, and the overall design is a great study in adding depth through contrast.
4.3- Martinez Roofingar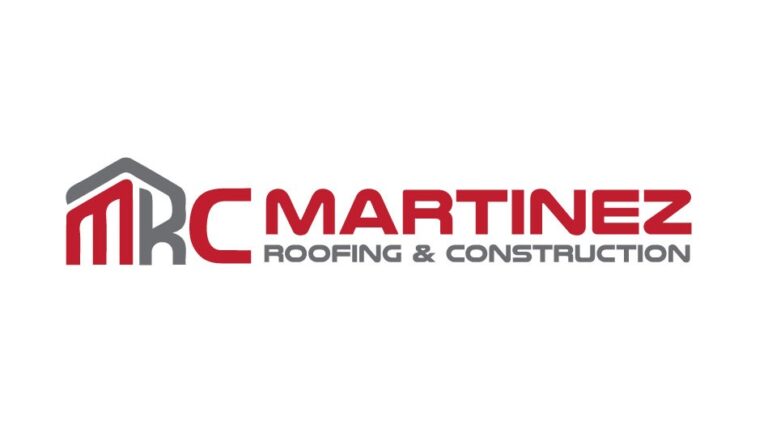 The construction logo for Martinez Roofing and Construction is a great example of an understated design that works well beyond the expected. While at first glance the design may seem simple, the continuation of the stroke of letter R over the M is a subtle nod to the company's roofing business.
4.4- Portofina Constructora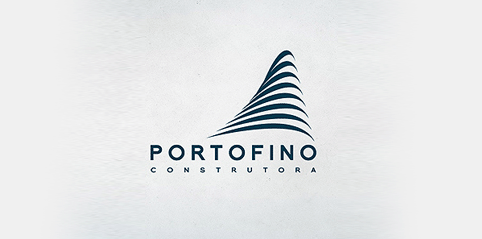 Portofino Constructora's logo is study in simple design in abstract art. The brand's symbol is made up of concentric curving lines, which when viewed together gives the effect of a stylish building. The simple monochromatic color palette accents the logo design perfectly, emphasizing the details magnificently.
5- How to Create a Construction Logo for Your Business?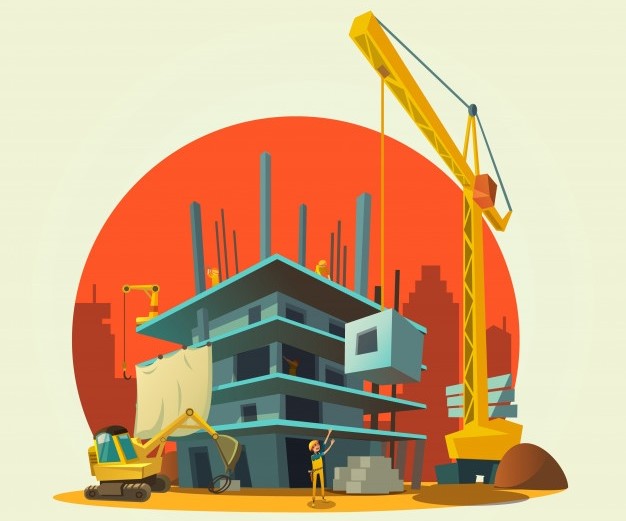 Now that you know the importance of a construction logo, the next step is to figure out how to design a logo for your business. now you have a couple of options you can use for that purpose.
The first option is to go for an online logo maker tool, such as the Wix logo maker, or Canva. These tools are designed to help design amateurs and businesses create a variety of brand logos easily, and for quite cheap too.
However, there is no denying the quality and personalization that hiring a professional logo designer offers. These experts will combine your brand message with a custom design, and create a unique identifier for your company. That however, might end up costing you far more than automated tools.
All in all, no matter the option you choose, creating an attractive logo is necessary for a business is you want to succeed.
Frequently Asked Questions
Depending on your budget, a professional designer will create far better logos than any AI-based tool. However, if you are in a crunch, then online tools work well too.
Construction logos often use a variety of masculine fonts, as well as a few elegant typefaces. It depends on the target market and aesthetics of the company.
You can look for free construction logo images on online repositories, such as pixabay or freepik.
For logos, there are numerous AI-based tools available online, or you can hire a professional designer. To get inspired for your construction business names, you can find a number of online resources with the specific purpose to help you come up with an attractive company name.
Conclusion
Understanding the importance of a construction logo is necessary, but you also need to be inspired when creating your own brand symbol. The examples listed above are some of the most unique and successful construction and contractors' logos in the industry, and have proven their worth in the market.
Want to create you're a logo for your construction business? We can help you with that. Logo Poppin has an ace design team, which is skilled in creating brand symbols that resonate well with your target audience. So why wait?