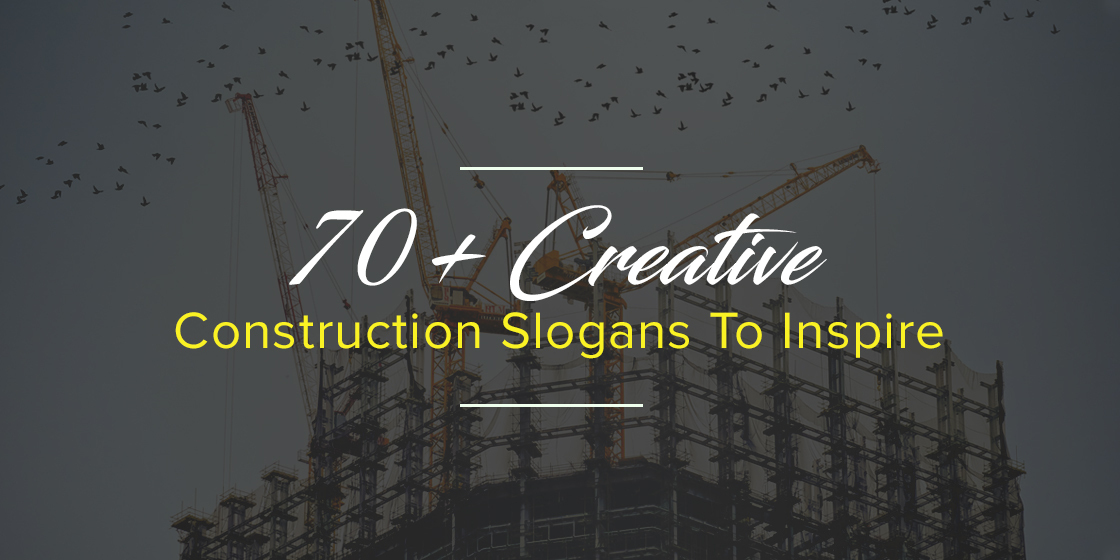 Know About the Best Construction Slogans to Attract Customers
With the rise of competition in the industry, every company is looking to get an edge using creative branding strategies. The construction business is specifically becoming highly competitive with each passing day. The reason is that different companies are entering in the market regularly, showcasing their services using unique construction slogans.
Considering the importance of marketing, we all know how it plays a crucial role in the growth of construction companies. It allows businesses to establish themselves in the market and get more clients regularly. That is the reason why construction companies prefer to take professional branding services from different agencies. They know that their market reputation depends a lot on it, specifically when they are new in the circuit.
To solidify their branding, many companies prefer using bold construction slogans. These taglines help them to showcase their identity, perfectly in a strong manner. Not only in conventional marketing, but these taglines create a lot of value on the digital channels as well. From social media to Google paid campaigns, these construction slogans come very handy at a range of places.
Below, we will enlist different types of construction slogans needed to redefine your business identity. Let's first understand how you can create these slogans knowing the services and target clients in the market.
1. How to Create Catchy Construction Slogans Yourself
It is a known fact that every construction company wants to win clients from their targeted market. It is necessary because their survival depends on it. But to do that, they need to focus on a few things.
The first thing they need to think about is the usage of right construction business names. To solidify it, they need to have a right slogan and real estate logo that can represent their identity strongly. It is the main reason why construction slogans are always termed very important.
Their little short words allow you to make an impact in the market, provided you are offering the right services.
If you don't have much knowledge on how to create a slogan for your company, these few tips could give you a little help. Let's take a look at them below.
1.1- Understand Your Services
The key to creating a great slogan lies in the understanding of your core services. This is something very important as it gives you ideas about writing different types of taglines. It also helps you to write targeted lines that relate directly with your services, allowing people to understand better.
1.2- Add Customer Compelling Words
To make your real estate slogans more attractive, you need to add customer-centric words in it. This allows your slogans to look appealing and grab more attention in the market. You can take a look at different client-centric slogan examples given on the web to understand it better.
1.3- Define Your Company Objectives
Another way to make your construction slogans compelling is by defining the company objectives. This builds a great impact among the audience, as it lets them know what your company is all about. You can use some powerful words to describe these objectives, making your taglines look bold.
2. 70+ Best Construction Slogans for Your Business
As defined above, using catchy construction logos and slogans is pretty important for these companies. But, sometimes, people do not have any idea how to write them. In this case, they can take help from premade construction slogans given on the web.
Below, we have also listed some unique construction slogans to take inspiration from. Using them, you can showcase your brand identity strongly, as per the latest standards.
2.1- Construction Equipment Slogans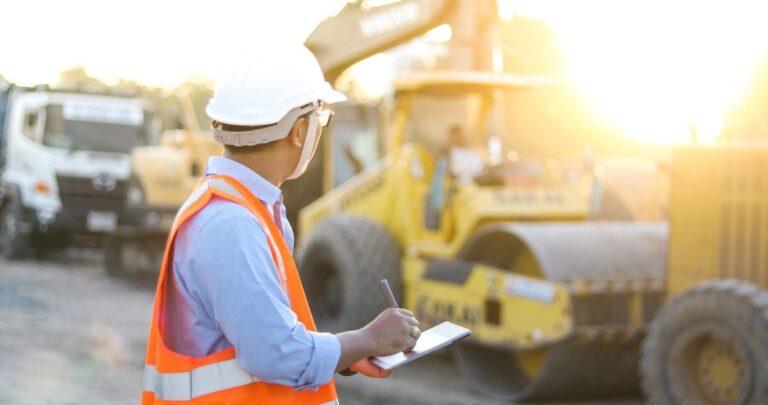 As a construction company, you would always want to demonstrate the stock of your advanced tools and equipment. This is something that shows how advanced a company is and why it is rated among the best in the industry.
For better branding, here are some creative slogans that you can use for your construction company.
Advanced construction services.
Quality construction with new age equipment.
Building your home with compact machinery.
Top notch construction you can count on.
Providing advanced construction services with pride.
Professional construction with spectacular machinery.
Advanced construction of new age equipment.
Masters in compact construction.
Construction company you can rely on.
We build your homes with trust.
Find better homes with incredible construction services.
Building better homes for better tomorrow.
Your construction partner for compact homes and offices.
Let's build future homes with us.
Quality construction services you've always thought about.
Building your visionary homes with perfection.
Master at quality construction.
Creating better urban lifestyle homes for you.
Your ultimate construction partners.
Best construction with advanced machinery.
Solidifying your homes with compact construction.
Compact builders you can delicately trust on.
2.2- Catchy Tagline for Construction
It has become important for every construction company to use creative real estate business cards and catchy taglines for marketing. These slogans allow them to establish a strong footprint in the market, provided they have written them accordingly.
If you are also looking for such slogans, here are some catchy taglines for construction given below.
Turning your dreams into real homes.
Best construction experts in town.
We are committed to build homes with superior quality.
Leave your dream home construction upon our shoulders.
Your reliable source to construct residential and commercial properties.
We transform your homes from vision to reality.
Construction services are as solid as concrete.
We make your visionary homes with perfection.
Masters in building homes with quality.
Quality construction is our specialty.
Live a beautiful life in a beautiful home.
Compact homes built with perfection.
Construction that is far ahead than others.
Building solid homes for a better future.
Quality construction with top notch reputation.
2.3- Home Construction Slogans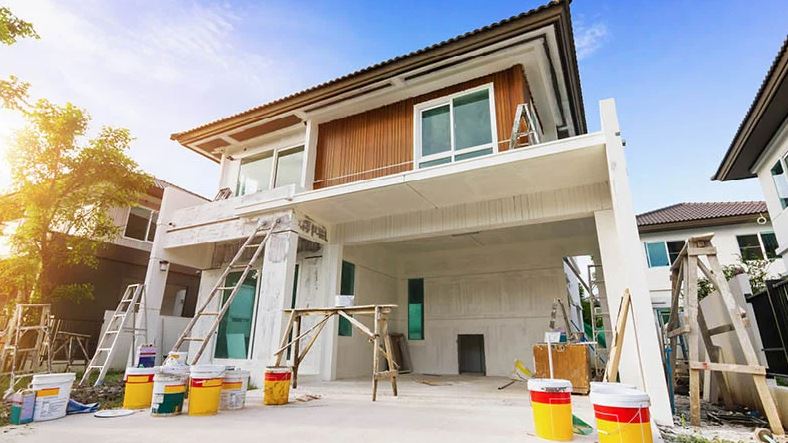 Everyone wants to build homes with perfection. It is the ultimate desire of any person. But to do so, they need a reliable source to handle all the construction process. That is where your company can take an edge by offering quality construction services.
Here are some catchy home construction slogans you can use to attract clients who want to build spectacular homes.
Building your solid home is #1 priority.
We simplify your construction hassles.
Let's build strong and better homes with us.
Giving you ease to build solidified homes.
Construction company that takes care of its clients.
Build smart, futuristic and stylish homes with us.
Taking your home construction to the advanced level.
Devoted to give you solid homes.
Come home to quality.
Making your home dreams come true.
Your trusted source to build diversified homes.
We bring experienced hands at your home construction.
2.4- Unique Construction Slogans
Being a part of the construction industry, your branding needs to be unique and attractive from the rest. That could be done by having astounding logos and slogans for your business. Here are some unique taglines you would definitely love to use.
Masters in building solid homes.
Choose us, we are the right construction pick for you.
We build your visions, with perfection.
Construction that stays reliable for everyone.
We create quality homes for a great urban lifestyle.
Construction services that pursue quality.
Advanced construction services within your budget.
Helping you to create solidified homes with perfection.
Your best pick to build rock-solid homes.
Strong foundations for every property.
Construction services that speak volume for itself.
Building beautiful homes with strong construction.
Your exclusive partner to build high rises.
Taking your construction dreams to sky high limits.
Construction services empower your vision.
2.5- Funny Construction Slogans
Bringing a bit of fun in your construction slogans will also help to attract eyeballs. Hence, here are some funny construction slogans you can use for your business today.
Nailing your homes like the pros.
Trust us, we won't disappoint you in construction.
We take your home construction seriously, really!
Construction services are tailor made to give you exceptional homes.
We are your pride in home construction.
Choose our construction company, as we are the only best option.
Some believe in magic; we believe in quality construction.
Construction services that don't break your bank.
Innovating construction with quality machinery.
We are the builder that listens to your demands, always!
Frequently Asked Questions
There are many reasons why a construction company should use catchy taglines. The most important reason is that it allows you to portray your brand image strongly, giving your business a strong reputation.
In order to write a creative slogan, you need to first look at the services of your company. This will give you numerous ideas about writing a slogan and add varieties of catchy words in it.
A catchy construction phrase is yet another synonym for a creative tagline. It should always be written keeping your audience and services in mind, so that it can work properly for your business.
You can use construction slogans on all your branding materials including business cards, flyers, letterheads etc. Besides it, you can also use it on your social media activities and websites as well.
If you are getting out of ideas, you can use a number of construction slogan generators available on the web. Some of the best tools among them include Shopify's Free Slogan Maker, Zyro and more others.
Final Words
That concludes our entire blog in which we have listed different types of construction slogans you can use for your business. These taglines work pretty well in attracting the eyeballs of potential clients. Using them perfectly, you can not only solidify your branding but can also establish a strong footprint in the market.
Meanwhile, if you want to take branding services from a professional agency, we are certainly the right option. We will help to optimize your company branding in the market, rightly according to your targeted requirements.