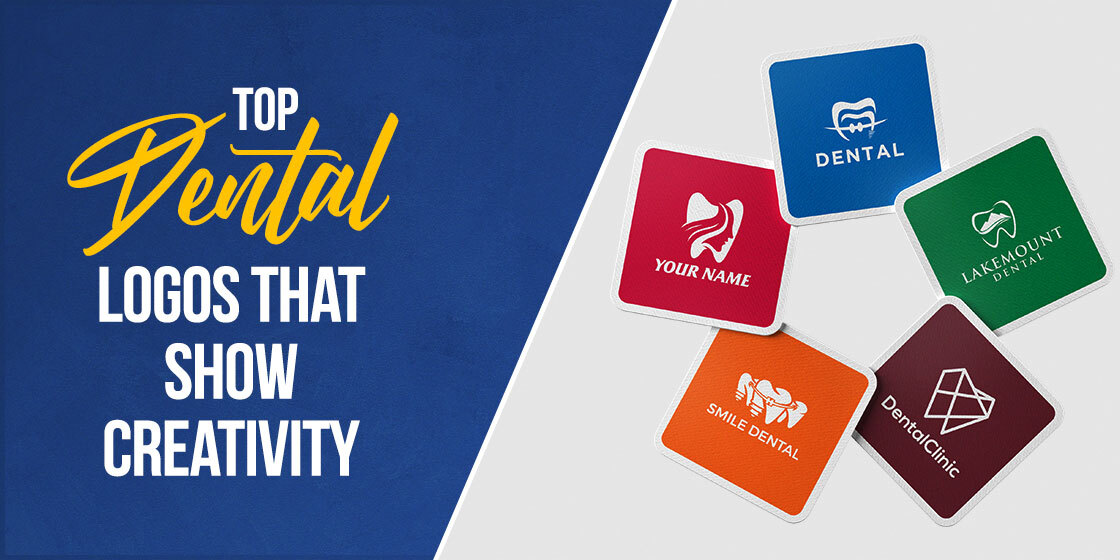 Discover the Best Dental Office Logos and Icons That Show a Great Creative Streak
Many dentists are often practicing privately, and have private clinic where they see and treat patients. Now, as business, they need dental logos that represent their dentist clinics and practices. But for the most part, many dentists use the same kind of artwork of a tooth within their logos.
What that results in the adoption of business logos that have nothing unique about them, and look the derivatives of each other. But what if you wanted something more? What if you wanted your logo to stand out among the sea of competitors?
Going a different route with logo design can be daunting, especially for your own business. But it can be extremely rewarding too. If you too want to create creative dental office logos, and have no idea where to go with them, read on.
1- What Defines Good Dental Logos and Designs?
There is often a lot of debate regarding what makes a logo good. A good logo is one that represents the aesthetic of the brand, and its message, effectively. When we talk about dental logos, the most common types of logos used by these practices are combination logos and wordmark logos.
That is because for the most part, the vast majority of these clinics are often managed and operated by a single dentist. Essentially, it acts as a sole proprietorship, and most people know it by the dentist's name. So, having the wordmark for it in the logo is essential.
Some businesses, like clinics and restaurants, rely on word-of-mouth marketing for exposure. That is because these businesses usually have an element of trust built into them, which makes it easier for people to choose if someone they know and trust loves that business. And for such businesses, it's only natural to expect a logo that portrays that sense of trust for the people. That is why it is also necessary to hire a professional logo design services provider to create it for you.
For dental office logos, a good design would be one that is easily recognizable as belonging to a dentist, and is able to differentiate itself from the rest of the competition in a subtle yet effective manner. This can prove tricky, as the field of medicine and dentistry has a few symbols associated with it, such as an upright red cross, or a tooth etcetera. Incorporating it into your design may be unavoidable, so the challenge is to find a way to do it like no one else has so far.
2- Top Types of Dental Logos That Will Bring a Smile to Your Face
Now that you understand what defines good dental logos, let's take a look at some of the different styles of logos that can be used for your dental clinic or practice. These logos are all designed to represent different types of dental businesses, from upscale cosmetic dental practices, to your everyday dentist's office. They also cover a wide range of complexity, from intricate boutique logos to simple, minimalist logos.
Let's take a look at how each of these styles of logos can help a dental businesses grow.
2.1- Abstract Dental Logos with Wordmarks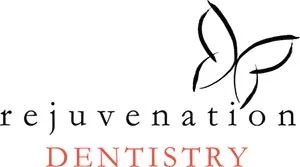 The concept of abstract design is quite popular among modern dental logos. It allows designers to go a different route from the commercial one, exploring new avenues of elegant logo design that uplift the brand value of a business.
These designs are often seen incorporating abstract symbols paired with simple, logo fonts and typography, which makes for a modernistic, luxurious feel. Even if the designer ends up using some of the popular iconography found in the logos for dentists, they will incorporate it in a very subtle manner, differentiating your logo from that of your competition. However, for the most part, they will usually avoid using common iconography to avoid the issue altogether.
The purpose of these abstract logos is to provide the audience with a design that automatically draws the eye to the wordmark. The convoluting lines of the abstract design confuses the eyes, which start to look for something familiar, something recognizable. And the wordmark, with its simple, clean design is that target.
This allows the designers to draw focus to the wordmark for the purpose of disseminating your brand message, while keeping the typography clean and simple, for an easy to remember logo.
2.2- Boutique Dental Office Logos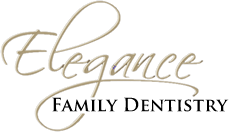 Dentistry is more than just improving the oral function and health. There is also a big vanity element in there as well. Veneers, Invisalign braces, teeth whitening and more treatments are often chosen by people who want to improve the natural appearance of their teeth.
Now, while most dental clinics do offer these services, there is a class of dental clinics and specialists who work exclusively with those who have the means to afford a higher quality of exclusive service, at a premium. These boutique, or upscale dental clinics often have the logos to match, designs that exude a sense of exclusive luxury and elegance.
2.3- Playful Dental Logos
Unlike other doctors, dentists usually practice preventive care more than emergent care. They need people to come in for regular cleanups and checks, in order to help them keep their pearly whites bright and white. So dentists need to make sure that the people visit them of their own accord. And a great way to do that is to make your dental office logos more friendly from a user perspective.
Often, these playful logos depict something not directly related to dentistry, but can be related to a dentistry concept. For example, let's suppose an orthodontist clinic has a logo of a wooden fence being pulled together by a thin cable. How does that logo relate to the orthodontist's practice? Well, the image personified the imagery of a set of teeth being pulled together by braces, and reimagined it as a wooden fence.
That's how playful logos can be of help in making your practice less scary for patients, thus boosting your business.
2.4- Dental Office Logos with Unique Iconography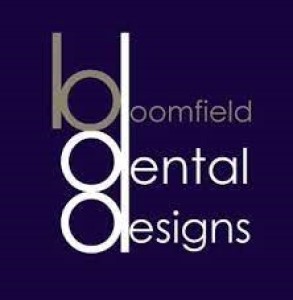 Not all dental logos are designed with tooth imagery in mind. Many dental clinics, especially the ones who specialize in aesthetics and other such cosmetic treatments, often rely on logos that are a little subtler in design.
Take the one above as an example. What does the logo for Bloomfield Dental Designs look like to you? For the untrained eye, it would like a simple logo for an aesthetics dentist or orthodontist clinic. But for those who are aware of various orthodontic apparatuses, doesn't it look like a strip of elastics or O-rings for dental braces?
These designs also often use simple color combinations for their logos, which makes these logos simple to identify and remember. Overall, it is a great way to make an understated yet effective logo for your company.
2.5- Minimalist Dental Logos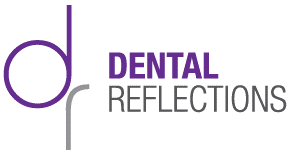 Finally, minimalist dental office logos are all the rage nowadays. Many upscale, modern businesses often try to implement the concept of minimalism into their designs. But many dentists do not think it's the perfect style for their logos. They believe that a minimalist logo would not be able to portray their business message effectively.
But that can be true for any business. That is why minimalist designs require a subtle, highly experienced hand if you want your logo to have a strong impact. Take a look at the logo above. Does it not reflect the dental clinic's upscale vibe?
3- How Can You Get Amazing Dental Logos Designed for Your Office or Clinic?
There are many ways you can get beautiful dental logos for your clinic or practice. Now, you need to remember that the quality and impact of your logo may depend on where you get your logo from. For example, a logo you design yourself may not have the same impact as one designed by a professional logo designer.
Let's take a look at your options to get great logos for your dental business.
3.1- Use an Online Logo Maker tool
One of the easiest, and cheapest options, is to use an online logo maker tool. This allows you to get a simple brand logo, without spending hundreds or thousands of dollars, which you may not have to spare, on a logo.
In such cases, a logo maker may make sense. But if you have a choice, then always go for a professional logo designer, or a design agency. That is because these online tools use a preexisting library of design elements that are joined together to form a logo. It means that your logo won't be truly unique, unlike one made by a professional.
3.2- Hire a Freelance Designer
The next option, is to hire a professional logo designer who works freelance. These professionals often work alone, and have worked with a variety of industries in their career. In fact, it is one of the most versatile options, as you can find a professional freelance logo designer for practically any budget.
However, unless you know how to vet the good candidates from the mediocre, you will always run the risk of hiring the wrong talent for your logo. That will result in an ineffective logo, which will a loss of time and resources for your business.
Therefore, be careful when hiring a logo designer from platforms like Upwork or Fiverr, and be sure to consider those whose portfolios and reviews match what you are looking for.
3.3- Consult a Professional Logo Design Agency
Finally, the best option if you want to get a truly awesome dental logo, is to hire a professional logo design agency. These agencies have expert brand analysts, who work with the designers to create a logo design that fits your brand aesthetic perfectly.
Now, a professional logo design agency's branding experts often start a logo project with brand development in mind. They use that strategy to research and design logos that would be the perfect diving board for your business's branding strategy. That is what makes them the best option for effective dental logos.
People Also Ask (FAQs)
There are multiple options if you want to design a logo for a dental clinic.
Use an online logo maker
Hire a freelance designer
Use a professional logo design company
The official symbol for dentistry is similar to that of the medical caduceus with a snake coiled around it, in front of two branches with 20 berries and 32 leaves, placed in the center of a circle within a triangle.
The symbol is taken from the staff of the Greek god Asclepius, the god of medicine and healing.
Conclusion
Overall, having a great dental office logo can be a great help if you plan on promoting and marketing your business. Such great dental logos are perfect representations for your dental practices, and can be a great start to wonderful marketing strategies.
However, choosing the right style of logo that suits your brand personality can be critical if you want your logo to do well with your target market. So, if you need a professional logo designed for a dental clinic, Logo Poppin is here to help you.