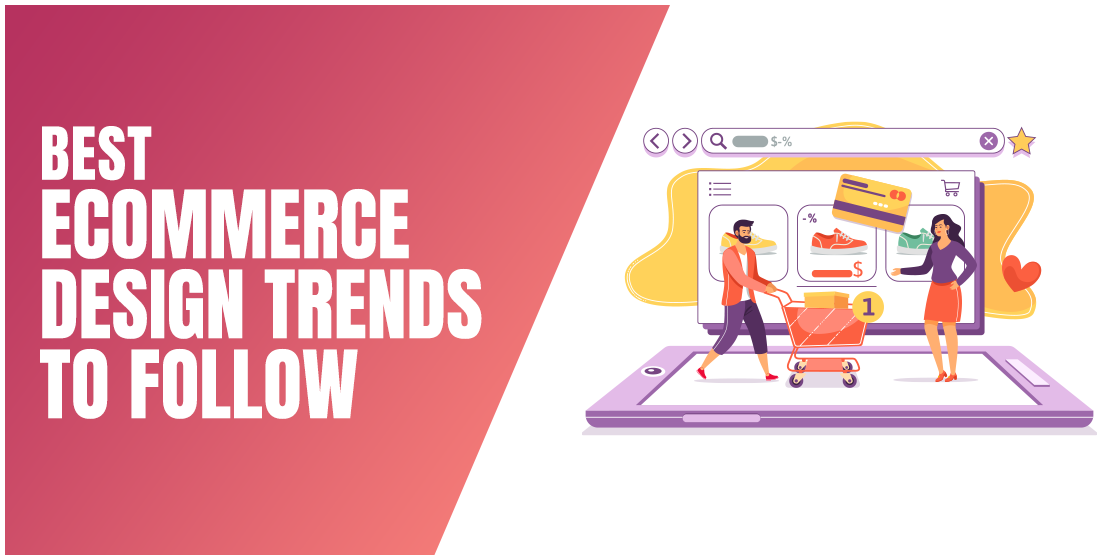 Know About the Best Ecommerce Design Trends for 2022
The spectrum of online shopping is rapidly growing all around the world. People are now opting to shop online more than ever. They have understood its vast advantages, as how it helps them to not only save their time but money as well. This has given a stunning boost to the ecommerce industry in the last few years. Many companies are now opting to open their online stores to grab more and more customers. By analyzing the latest ecommerce web design trends, their designers are creating interactive websites that can engage tons of potential online buyers regularly.
Considering the vast improvement of web technology, the practices for designing ecommerce websites have evolved quite a lot. Today, there are different web design services and technologies available that could help you to design highly interactive ecommerce websites. Not just a simple buy option, but these websites are creatively designed showcasing tons of features. This helps to improve customer engagement, encouraging them to show more interest in the websites.
If you are also looking to create a new ecommerce website, but don't know much about the latest web design trends, read this article in detail. It will define some useful tips to create a website that can not only grab attention, but could also increase sales for your business.
Let's first understand why using an interactive design is important for any ecommerce website.
1. Why Creative Web Design is Important for Ecommerce Sites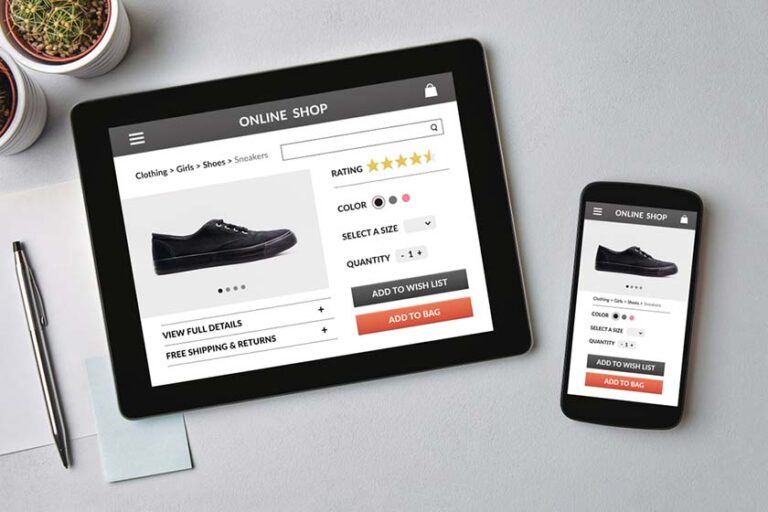 Ecommerce sites always thrive on the range of their monthly sales. They know that customers will only buy products from their website once they will get attracted towards it. To do that, they tend to design their websites creatively, so that people can show huge interest in them.
Gone are the days when websites used to be static and straightforward. Today, it needs to have ingredients that can grab the attention of customers instantly. That is because the trends in the market have changed and people are now attracted more towards glitzy stuff. They turn their eyeballs more towards those products that are demonstrated with a bit of creativity. This has led ecommerce websites to introduce interactive features on their pages, so that people can show great interest in them.
Nowadays, there are different web technologies available that help you easily design different types of pages. These tools and languages have advanced the level of creativity, allowing the ecommerce sites to look more audacious. People are also more attracted towards these sites, as they offer an enhanced dynamic approach to shop products. This is the major reason why every ecommerce site needs to be artistic, so that it can hook customer's eyeballs right at the first glance.
2. Top Ecommerce Web Design Trends to Follow
If you want to create an amazing website that can grab customers' attention, try to follow the latest designing trends in the market. This will help you to produce a stunning platform that can take your online traffic forward. Besides that, you can also check out the designing practices of top ecommerce giants such as Amazon, Alibaba, eBay and more to know about the latest techniques.
Making this hassle more easier for you, we have listed some popular design practices that are currently being used by most of the ecommerce businesses. These tips will let you understand how to design an ecommerce website that can grab more attention as well as sales from the market.
2.1 Attractive Navigation

To design an engaging ecommerce site, it is best recommended to keep its navigation understandable for the users. A lot of times, people complain about the complexity of products listed on the ecommerce sites. They find difficulty in searching them because their sorting is done completely in an abstract manner. These types of websites generally lose the traffic quickly, as people tend to leave them right after looking at their cluttered product stack.
The best way to sort them out is to build a navigation that can sort the products according to their categories. It will help the users to search and select them easily without going into any confusion. For instance, if anyone wants to buy a shirt, then he should find it by navigating into the clothes category. Similarly, household appliances should be placed in the electronics category, so that people can easily find their relevant items there.
Those sites that offer neat yet attractive navigation on their pages, always find more interest from the users. They find ease in surfing through the pages and selecting their favorite items from them. This brings great opportunity for the site owners to sell different types of products quickly to the customers.
2.2 Cross Platform Responsiveness
Considering the wide usage of smartphones, everything is now becoming mobile friendly with the passage of time. The shopping experience has also been transformed according to this great trending practice. People are now considering opening ecommerce websites on their mobiles to shop different types of products. It gives them ease to select and order products right at their fingertips, that too without wasting much time in the process.
To enhance this mobile-friendly interaction, you need to design the online stores with responsive technology. It allows websites to automatically resize and fit perfectly according to the mobile screens. Today, many online stores are opting for this solution to make their websites mobile-friendly. It gives them a stunning opportunity to grab more traffic and conversions from the internet.
Building a responsive website will require some specific skills and expertise. You need to know about those front-end languages that could add up the functionality of responsiveness in the website. If you are finding it difficult to make ecommerce websites responsive, take a look at the tutorial given on the internet. It will help you to know the basics about responsive designing perfectly in a detailed manner.
2.3 Catchy Homepage Animations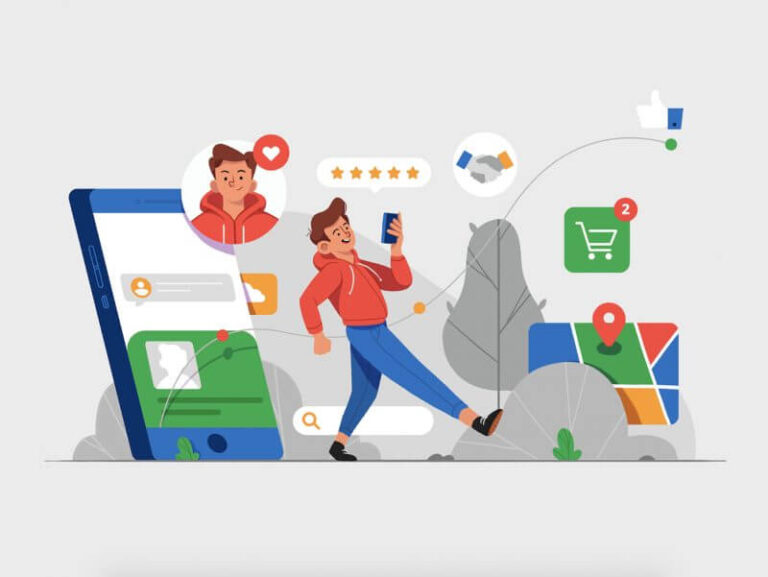 Homepage animation is also an important aspect of ecommerce web designing. It provides a great impetus to the overall site, especially the ones that are related to the fashion apparel. People are attracted more towards these animations as compared to a static image. It has become a top trend in ecommerce web designing, allowing online stores to take good advantage from it.
As a store owner, you need to find a person who has the knowledge of creating different types of graphic design and animations. This is basically a skilled job that requires experience and thorough knowledge of the market. Without having these expertise, it is certainly impossible for any person to create a catchy animation.
The theme and placement of the animation on the homepage is also a bit tricky. First, you need to be sure where the main attraction of your customers will be. Normally, people recommend the sliders in the first fold for graphical animations. It looks more prominent for the users, allowing them to instantly see the main offers and deals in the form of catchy animations.
2.4 Creative Vector Graphics Usage
The trends of web designing have changed a lot in the last few years. Today, there are different types of graphical elements available in the market. People use them for a variety of purposes based on the requirements of their design. Among the different types of elements, vectors are preferred more by the designers. They can be used to create any type of design, if chosen perfectly according to the requirements.
The vector graphics are usually chosen for the banners and CTAs of the site. They cannot replace the actual products photo, but could be used beside them in the site banners. The color and theme selection for these vector graphics is very important. You basically need to pick a color combination that perfectly aligns with your brand theme. This will bring singularity in the whole design, giving the presentation of the ecommerce site a spectacular look.
To ease up the work, you can find different types of sites that offer free vector graphics. Some of the most popular among them include Freepik, Shutterstock, Vecteezy and more. You can easily download the preferred vectors from there by simply signing up on the platform. It offers different added features that help to optimize your vector graphics selection for the relevant projects.
2.5 Personalization of the Interface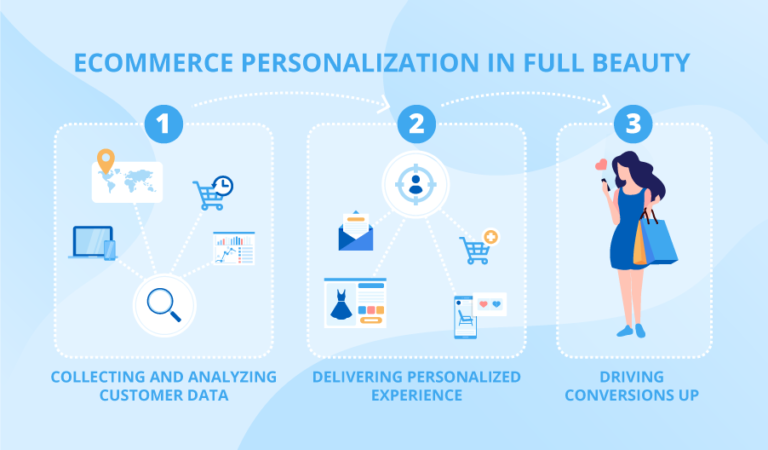 Ecommerce websites gain more engagement by showcasing personalized features in the website. It is a technique that increases the interest of the customers, if done appropriately with the right practices. This is also termed as a proven technique to grab more customers from the market. The people are more attracted towards those offers that are illustrated with personalized banners. They feel connected with these offers which eventually encourages them more towards the conversion.
According to the survey, 80% of the customers tend to buy online products when they are fully convinced with the offers. That is where the need of personalization comes into play. As a site owner, you need to display the products with a bit of personal touch. It will enhance its chances of engagement, provided you have also fixed the price in the affordable range.
The personalization feature is certainly the best option that can grab customers' attention at the first glance. It can help them connect with the products, if they fit right according to their needs. The role of web designers is therefore termed very important in this regard. They are the ones who will make sure to optimize the personalization factor in the page, so that it can get maximum traffic from the web.
2.6 Less Cluttered
It is always recommended to keep your web design simple so that people can easily understand them at the first look. A lot of times, visitors only leave from the ecommerce sites due to facing trouble in the navigation. They cannot find their relevant products, as the sites are built too much with a cluttered design. This makes them struggle to find the best products that they are looking for. It eventually frustrates them and forces them to leave the site immediately after spending a few minutes.
To avoid having this unfortunate situation, it is advised to keep your ecommerce site design simple and neat. This will not only attract customers, but will also encourage them to buy the products if they are suited to their requirements. All the top ecommerce companies in the world use clean and easy to understand design. The examples of Amazon, Alibaba and more others are very relevant in this regard. They are built beautifully with a catchy design that precisely enhances customers' experience while shopping dedicatedly on the site.
2.7 Dynamic Deals & Offers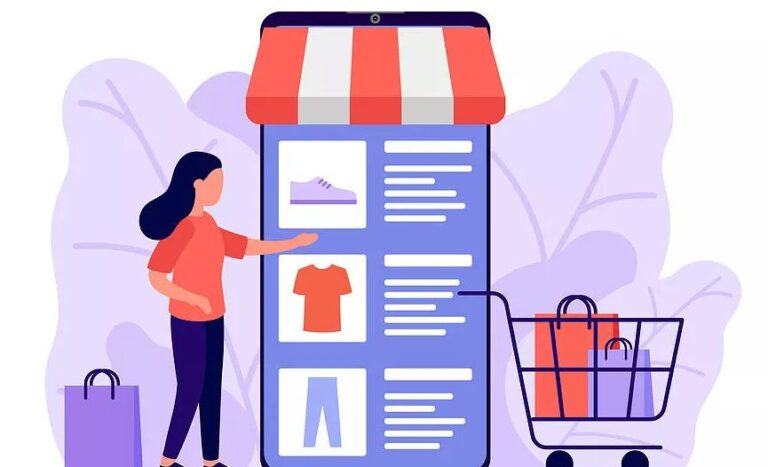 To encourage the maximum number of visitors to make a purchase on your website, you need to show dynamic offers and deals to them. This is a very creative way to attract new customers to your website. When you will show discounted offers to them based on their searches, then it will certainly attract them to make the final call. It is also listed among the most popular ecommerce web design trends many site owners are currently focusing on.
This technique also directly relates to the above defined personalization feature. It also focuses on how to facilitate customers based on their searches and product choices. This makes it a pretty good technique to assist them on the website with their preferred deals. It increases the chances of conversion while giving the sales of your online store a great boost.
Whether your customers are looking for an electronic item or apparel, these deals should be displayed to them dynamically. It is a very new kind of technique that ensures to grab customers' attention if done appropriately with the right practices.
2.8 Fast and Dynamic
In order to make an ecommerce website successful, you have to first pay attention to its performance on the web. The reason is that nobody wants to waste their time waiting for a web page to load on the browser after a few minutes. They want to make their searching fast, so that the product selection and ordering could be made quickly. This requires the web page to be fast and efficient. It should not load slowly, because if that happens, the visitors will definitely leave the site after just a few seconds.
It is therefore advised to the developers to create ecommerce websites having fast performance. They need to ensure that the pages and products should load dynamically once the user clicks on them. It not only optimizes the site performance, but also builds a very good reputation for the site. People generally talk about those online stores that are fast and takes quick orders. This type of experience is termed good by the users, especially the ones that are regular online shoppers.
So, making the online store fast is one of the top ecommerce web design trends you need to follow in 2022. It is not only important for the conventional visitors that are coming through desktops, but is also equally significant for those that are looking on your website through smartphones.
Frequently Asked Questions
Ecommerce web design trends are always important for online businesses. It lets them know which type of web design is currently popular in the market and how they can use it to revitalize their presence.
To find out the latest ecommerce web design trends, you need to look at the practices of popular online stores. It is a simple yet great technique to know about the most popular trends active in the market.
A fashion brand must need to bring creativity in its interface to engage people towards the website. All the top fashion brands tend to use interactive front page sliders, so that it can hook people's attention right at the first glance.
Ecommerce industry has evolved quite a lot in the last few years. Today, it is inclined more towards visual creativity instead of just showcasing products. It helps to attract people's eyeballs and increase sales of the website.
There are some specific points you need to follow to create an engaging ecommerce website. It should be made with interactive features, while should also include different product deals and offers on the frontpage.
Conclusion
That brings us to the end of this article in which we have discussed the latest ecommerce web design trends in detail. It is very important for you to know about these practices as they come very handy in attracting customers towards the site. If you want to make your ecommerce site successful, then you must need to follow these latest ecommerce web design trends.
This article has precisely listed some of the best practices that could make your ecommerce site engaging for the users. You could use them in web designing, provided you have the right knowledge to do so. Meanwhile, if you want an expert hand to assist you in designing an ecommerce store, feel free to contact us today. We will help you to design a stunning ecommerce store that can regularly generate tons of product sales.