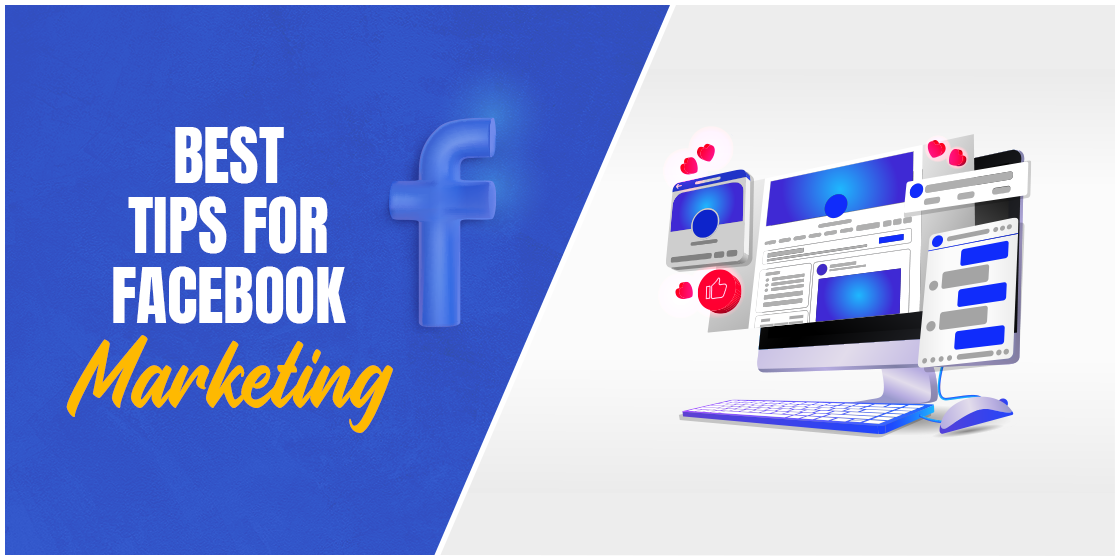 Best Facebook Marketing Strategies You Should Know About
Social media has become a top choice for digital marketing. It allows businesses to reach thousands of people at once, precisely by using the right strategy. Though there are many platforms that help them to reach that audience, but Facebook is recommended as the best among them. The power of Facebook marketing is undoubtedly comparable to none, as it provides tons of features and options to market brand products/services.
Being a digital marketer, you must have a grip on Facebook marketing. It looks quite easy to some people, but is indeed not as simple as it looks. Nowadays, the competition on Facebook has even risen more due to the presence of numerous brands. Everybody knows the potential of Facebook marketing and how it should be done keeping the goals in mind.
From fashion brands to banks, ecommerce stores to food centers, everybody is turbulently active on Facebook to attract and engage traffic regularly. The startups are especially more interested in Facebook marketing because it provides them a fast and cost-effective way to market products/services.
If you are also looking to establish a footprint on Facebook to market your brand smartly, this article would be a perfect explainer to you. It has defined best social media practices that will help you to optimize the Facebook marketing and get more traffic through it.
Let's start from the basics below.
1. What is Facebook Marketing?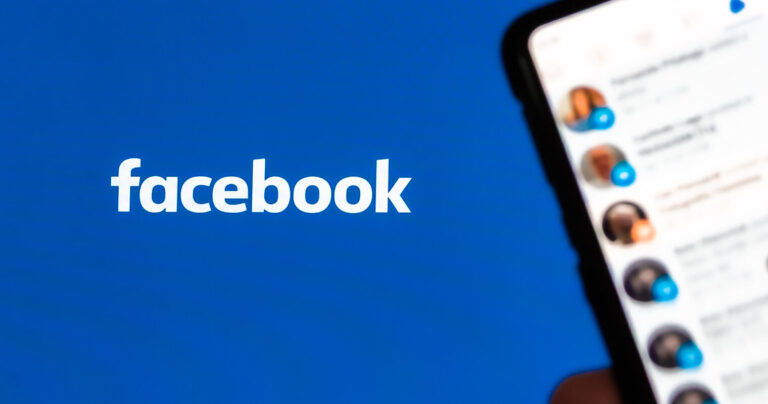 Generally, we all have plenty of knowledge about Facebook. We know how it works and allows us to build social connections easily. According to the recent stats, Facebook has recorded approximately around 1.93 billion active users during the third quarter of 2021. This shows how popular this platform is and why it is growing so rapidly among the people.
Looking at this great engagement, the idea of Facebook marketing has become clear to everyone. Today, companies are using Facebook as a tool to market their products/services on the internet. They know that people regularly use Facebook to stay connected in their social circuit. It gives them a good opportunity to grab them and increase their business leads exponentially.
To perform Facebook marketing, these companies regularly post engaging content on their official channels/profiles. It is a proven technique to keep your social media profile active and market services/products simultaneously.
Some of them also go for paid marketing as it provides quick leads from Facebook. Generally, it is opted by those companies that have plenty of budget to use on social media marketing. It is a bit costly as compared to conventional marketing, but provides good targeted traffic and engagement of people.
2. How to Devise an Effective Facebook Marketing Strategy?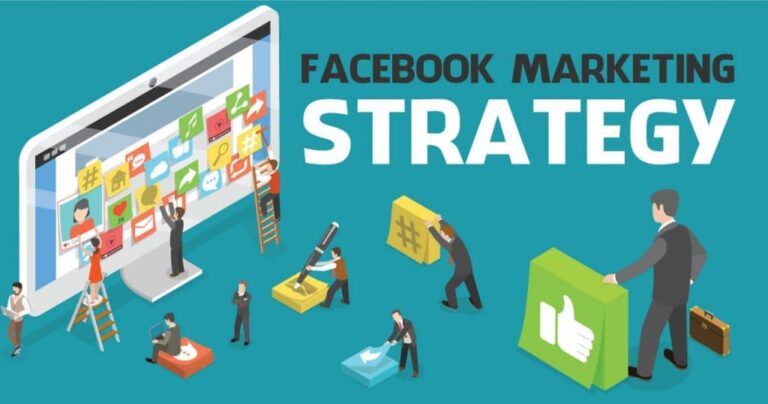 To get leads regularly from Facebook, you need to devise a proper marketing strategy. It provides a complete pathway for social media marketing, including all the goals and campaign objectives. Unfortunately, many marketers ignore this fact before starting their SMM marketing. This only results in the loss of time, offering nothing else but a failed plan to get customers.
So, if you are also a beginner who is not looking to fail in social media marketing, take these tips into consideration. It will help you to devise a great Facebook marketing strategy, created exquisitely to get tons of customers.
2.1 Optimizing the Facebook Business Page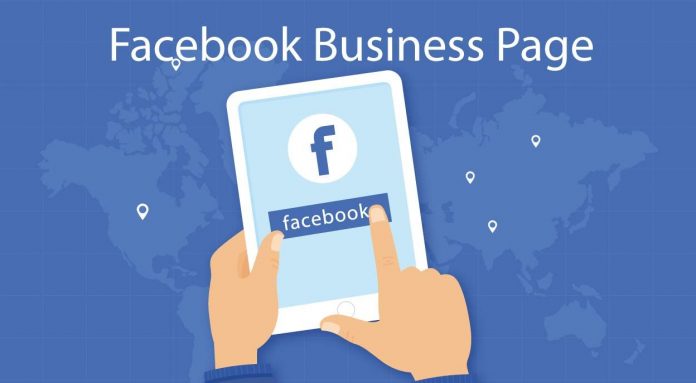 The first thing that defines your brand identity on Facebook is the creation of a business page. It works as a brand storytelling tool, describing your professional identity on the platform. Using this business page, you can share anything related to your company including deals, product updates, etc.
People generally find contact information about your business by surfing through these business pages. It provides them a sense of authenticity to which they can trust without getting worried. All the top organizations in the world maintain their business pages actively to share the latest company news. They understand that these pages are their mode of communication on Facebook, hence they should be maintained with all the relevant news and information.
2.2 Set Monthly Goals
Every marketing strategy needs to set some goals. It gives them a direction to move forward and plan actions accordingly. Without having any goals, you cannot achieve the desired results, no matter what strategy you apply in the process.
Facebook marketing strategy also requires you to set specific goals. It helps to keep different things on track, specifically when you are working on FB with a paid budget. Some people like to set monthly goals, while some go for quarterly points. Either way, these goals allow you to plan and execute the actions perfectly according to the target results.
Being a Facebook marketer, you need to keep track of the goal completion at every stage. It describes whether your campaign is going according to the plan or you need to bring some changes in it. This makes the whole picture clearer, allowing you to focus on the required outcomes.
2.3 Select Your Audience Accurately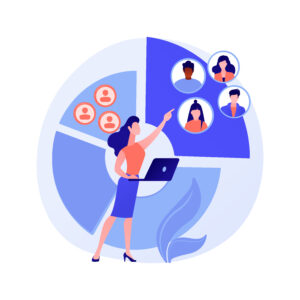 The recognition of the audience is a very important task for Facebook marketing. It defines which type of people you are targeting and what are their actual requirements. This is pretty handy knowledge because it enables you to choose the marketing content wisely. You precisely select the best images, content tone, deals and other stuff required to target those people. This enhances their chances of conversion, or at least engagement towards the post.
If you'll not pay attention to the targeted audience, then all of your efforts could land into a no man's land. It will not help to engage anyone, nor will it increase any post impression. So, it is always advised to research and finalize your targeted audience first before making any move. It will simplify your marketing efforts and will give you a clearer approach.
2.4 Target Specific Events
Targeted marketing doesn't only mean to target an audience. It also applies to specific events that could help you get instant customers. These events can vary according to your audience or the country where your Facebook ads are running. As a social media marketer, you need to be smart enough to pick the events that are most relevant to your customers. It will offer you better chances of social media engagement, if done perfectly using the right content.
For instance, many companies around the world target Christmas to sell products. It offers them a good opportunity to engage people and increase sales before the year ends. Not just conventionally, but many companies use Facebook to up their social media game. They execute target marketing campaigns to maximize the reach and get more customers from the internet.
Similarly, like Christmas marketing, marketers also target other important events to grab the customers. It is a proven way to enhance your business reach, specifically when you've just launched as a new startup in the market.
2.5 Finding the Right Time to Post on Facebook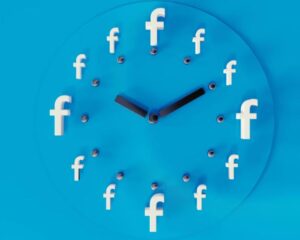 Timings also matter a lot for Facebook posting. It is one of those facts that is often ignored by the marketers because of lackluster knowledge. But, it certainly plays a vital role in optimizing the reach and giving every post the required views on Facebook.
Some people think that they can post on Facebook anytime. This is indeed a misconception that often leads their posts into failure. The reason is that every market or audience sector works differently according to their time. So, the best way to grab them is to smartly pick the posting time in which they are most active. It gives you a better chance to attract them, provided you are using the right content.
Generally, the best time to post on social media is termed in between the second half of the day. It is the time in which many people are using Facebook, including adults, youngsters, etc. You can quickly grab their attention by offering the right deals or discounts related to your product. Just make sure to use the right taglines, as it also plays an important role in attracting the customers.
2.6 Use Attractive Visuals
Just like the content, it is also very important to pick the right visuals to showcase your products/services. According to top marketing experts, it plays a crucial role in grabbing the eyeballs of people. Especially on social media platforms like Facebook, you need to pay double attention to different types of graphic design. It brings creativity in the overall content, increasing your chances to convert customers.
From banners to cover photos, everything on your Facebook business page should be designed immaculately. If you do not have much knowledge about how to design Facebook ads, try to look into the pages of other companies. It will let you know how other companies are designing their Facebook visuals and getting engagement simultaneously.
The visuals for Facebook marketing also varies according to niche and target audience. Some businesses need to pick realistic images, while some can go for animated stuff. As a marketer, you would be at the best place to decide the type of designs that could help to attract an audience towards the business.
2.7 Automate Response with Facebook Messenger Bot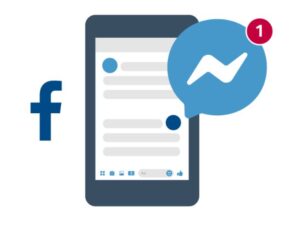 Customer relations is a very important aspect of marketing as it defines how friendly your business is with people. It builds a reputation of your company in the market, precisely by offering quick and fast response to customers.
Those companies that are not good in maintaining CSR activity, always find difficulty in building good customer relations. People do not recommend their services to others due to lack of response or answers by their representatives. This eventually fails to build their footprint in the market despite offering quality products.
The effectiveness of Facebook marketing is also pretty much dependent on the same factor. Being a marketer, you need to devise a Facebook marketing strategy that can offer a quick response to the customers. You can certainly do this by integrating Facebook Messenger Bot with your business page. It will help to respond to every visitor with automated answers, unless they are too complicated to understand.
Besides the general questions, you can also add your custom queries in this Facebook Messenger Bot as well. This will facilitate users to quickly get answers that are most relevant with your products or services.
3. Benefits of Facebook Marketing for Small Businesses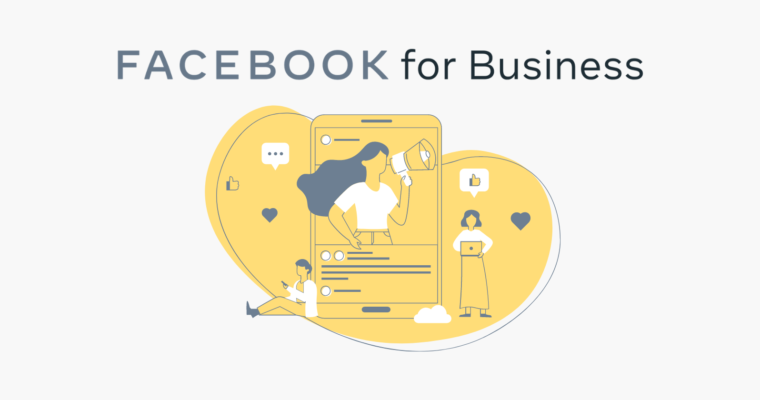 It is a known fact that every startup or small business finds difficulty at the start of its journey. The main obstacle that comes in their way is the allocation of budget for marketing. Many SMBs do not start their operations with a lot of budget. Hence, they do look for those opportunities that are affordable and can be done easily.
Facebook marketing certainly becomes a great choice for them, as it provides a cost-effective plan to market any business on social media. If you want to know how it proves to be a top marketing tool for startups, here are some core points that will let you know the benefits of Facebook marketing for small businesses.
3.1 Precise Targeting
The major benefit of Facebook marketing for small businesses is that it offers target marketing. You can easily select and mark your desired audience while devising any marketing campaign on Facebook. This gives you a great opportunity to only spend your budget on the target areas that will bring more traffic and conversions.
This particular thing brings a lot of benefits for the small businesses. They find ease in targeting their respective customers that eventually saves a decent amount of money and time as well. If you are also a startup, then it is best recommended to hit your audience on Facebook as it provides more chances of engagement than conventional marketing. You can use tools to create Facebook forms to generate leads
3.2 Increase in Website Traffic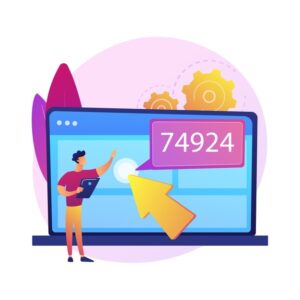 The benefit of Facebook marketing doesn't only limit to social media, but it also proves to be very significant for website traffic. Once your Facebook Business Page starts to get visitors, you can always direct them towards the website by using a simple call to action button.
Many digital marketers recommend this practice due to its great efficiency. It allows you to turn your social media traffic into potential conversions, if directed rightly with the correct strategy. The people will become more interested once they will visit your site and look at its amazing offerings. It is a very smart technique to funnel your business prospects, giving your goals a huge boost.
3.3 Tons of Ad Formats
Another important benefit of Facebook marketing is that it provides different types of ad formats. It is a very creative feature that brings you various options to use in paid marketing. From videos to carousels, you can pick anything that suits most with your Facebook marketing strategy. It will give your campaign an amazing look, provided you design the visuals in the ad properly.
Nowadays, marketers use different types of Facebook ads to engage the audience. You can take advantage of this practice too, but make sure to pick the format that suits best with your product. Sometimes, people also choose wrong formats to display their offerings which eventually results in the campaign failure.
Hence, it is best recommended to pick the ad format correctly by knowing your product type and customers. Though there are tons of options available, but their usage is also very important to make the right market impact.
3.4 Easy Customer Support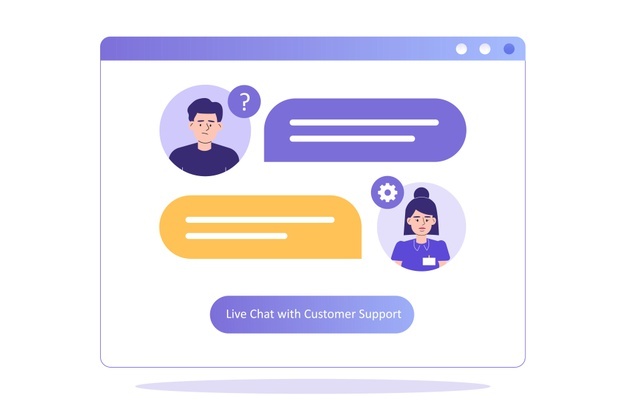 Another important thing that Facebook offers is the ease of customer support. We all know that people generally use Facebook to find information about different things. They visit official pages of the companies to inquire about their services and products. This gives the CSR team a better opportunity to interact with them and answer their queries quickly.
Using the Facebook Messenger Bot, this job becomes even more easier. The automated tool of Facebook helps to respond to your customers quickly, so that you can manage the support load effectively. This is indeed a great feature that helps to respond to the customers, making CSR operations easier for your teams.
3.5 Impact on SEO
A wisely devised Facebook marketing strategy also impacts on your website SEO. It is believed that Google considers the engagement on your social profiles sometimes, as how regularly it is receiving likes, shares, etc. This helps to change the ranking factor on Google, allowing your brand to show on top pages due to engagement.
So, if you want to give an additional boost to SEO, try to optimize your Facebook marketing. It will let Google know that your website is receiving organic traffic and is totally worth to get top-ranked on SERPs.
4. Facebook Marketing Courses
The rise of Facebook marketing has opened up a new career path for digital marketers. Many of them want to learn it professionally, as it offers bright opportunities to succeed in marketing quickly.
If you are also looking for a Facebook marketing course that can help you learn its core strategies, here are the platforms where you can find many valuable resources. These sites are quite well renowned in the world due to their vast range of courses.
Being a beginner, you can find different Facebook marketing courses here that are prepared by the top marketing experts, rightly as per the latest trends.
Coursera
Udemy
Digital Marketing Institute
HubSpot Academy
Social Media College
Frequently Asked Questions
Facebook marketing is a technique that allows you to market products on FB effectively. It provides great benefits in different areas, allowing your brand to grow exponentially on the biggest social media platform.
Facebook marketing can be done by knowing exactly about your audience and their needs. You can promote the deals and offers that are relevant to them and can also use seasonal promotions to grab more traffic.
There are two types of marketing you can perform on Facebook, organic and paid. Organic marketing doesn't need any kind of money, while paid marketing requires a bit of budget. You can use any of them depending on your budget and type of marketing goals.
There are many strategies you can use on Facebook to grab traffic. However, the most important among them is to use valuable content and great visuals. Both of these things play a vital role in attracting customers from Facebook.
You can easily apply for marketing jobs if you have the right knowledge about Facebook. There are dozens of websites available where you can find recruiters asking for skilled Facebook marketing experts. Apply on them by creating a strong CV describing your knowledge and experience in social media marketing.
Conclusion
That concludes our whole article in which we have discussed Facebook marketing in detail. It has become a top tool to engage customers on the internet, precisely by using correct strategies. Today, many digital marketers are optimizing their web traffic by using creative Facebook marketing strategies. It offers great engagement, allowing your business to grow rapidly on social media and extract customers through it.
If you are looking for a professional branding agency that could help you to establish the brand on Facebook and other social media channels, contact us today. We will give your social media branding a huge boost, so that your business can get good digital growth.