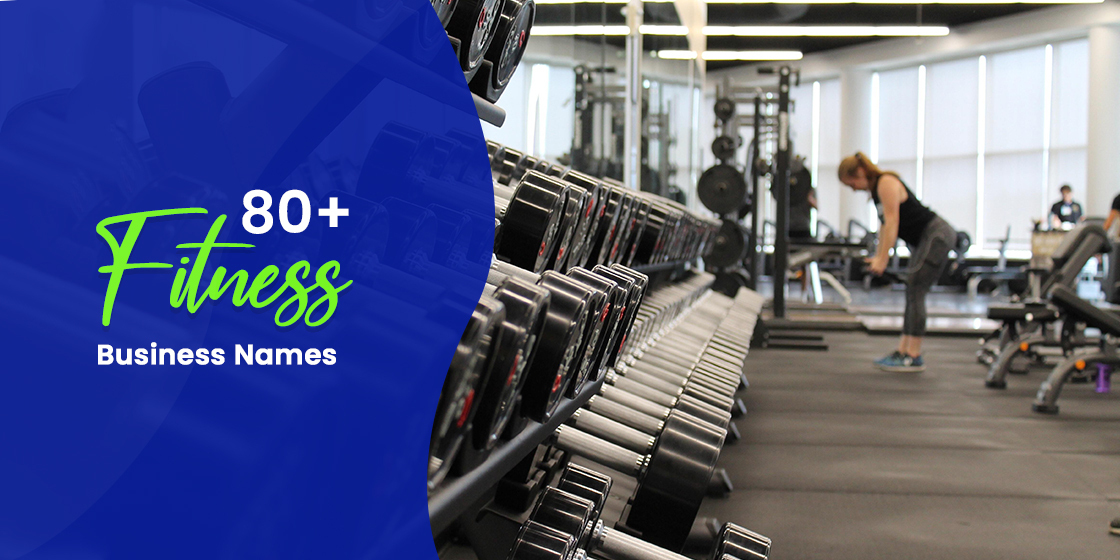 Boost Your Fitness Business Identity With These Catchy Names
Picking a name for the company is always a difficult job. Sometimes, it becomes more tough when you have got different competitors lined up in the market. Many fitness companies always go through a detailed brainstorming phase to pick a right name for their place. They know that these fitness business names can create a big impact for their reputation in the market.
Nowadays, there are tons of fitness companies working around us. All of them have preferred to go with unique names, precisely to attract the attention of the people. The rising branding competition in the market is another reason why choosing a catchy fitness business name has become important. It shows the theme of a company and how it is different from others in the market.
Those gyms that are looking to start their journey in this industry, must need to pick unique fitness business names to get some attention. Meanwhile, they can also take services from any branding agency to optimize their representation and marketing plans. These agencies offer great branding solutions, allowing your gyms to take center stage in the market.
Meanwhile, if you still do not have any idea how to name your fitness center, take a look at the examples given below. These examples include some unique fitness business names according to different categories. Looking at them, you will get a good idea how to pick a name for your gym as well.
Let's first take a look at the points you need to remember while picking any business title, including cleaning business names and more.
1. Things to Remember While Selecting Fitness Business Names
Choosing a fitness business name requires you to be smart and canny. That is because the business name represents your identity in the market. It shows your background and niche of services to the people. This is the major reason why you need to pick them carefully after considering different options.
Here are some important points that will help you to pick a perfect name for your fitness company.
First, you need to consider your targeted customers. This is necessary as it helps you to pick a name that can grab their attention.
Knowing about your core services will also give you plenty of business names ideas. This will enhance your name selection list and will allow you to come up with a unique title.
Considering different examples from the internet will also simplify your naming job. It helps you to know about other company names and their relevant fitness slogans.
Try to take feedback from others as well while choosing a gym name. This will reassure you that you have selected the right name as per the given market research.
2. 80+ Fitness Business Names to Grab Quick Attention
As defined above, choosing the right fitness logo and business name is quite crucial for the market reputation. It showcases your identity as a brand, as well as distinction from others.
If you are going short of names or ideas during the selection process, take a look at the fitness business names given below. They are pretty cool and fit best to describe your gym as a top class fitness center.
Let's take a look at them in detail below.
2.1- Home Gym Names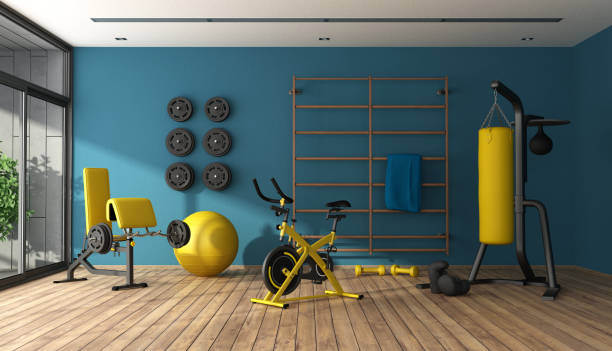 If you have opened up a gym at home, you will need to create a fitness website and find a unique name for it. Here are some examples given below that fits best according to its requirements.
Workout at Home
Bella Home Workout
Body Fitness Centre
Professional Fitness Training Center
Home Fitness
Meticulous Home Workout
Robby's Home Fitness
Training Hard at Home
Best Home Trainers for Fitness
Homemade Fitness Solution
Get Fit from Home
Kyle Home Fitness Center
Abigail Home Yoga Center
Home Fitness Simplified
Mindy Home Yoga Classes
Strong Fitness at Home
Home Fitness Redefined
Creative Fitness Center
Whales Fitness Experts
Brookes Home Fitness Classes
2.2- Health and Fitness Business Names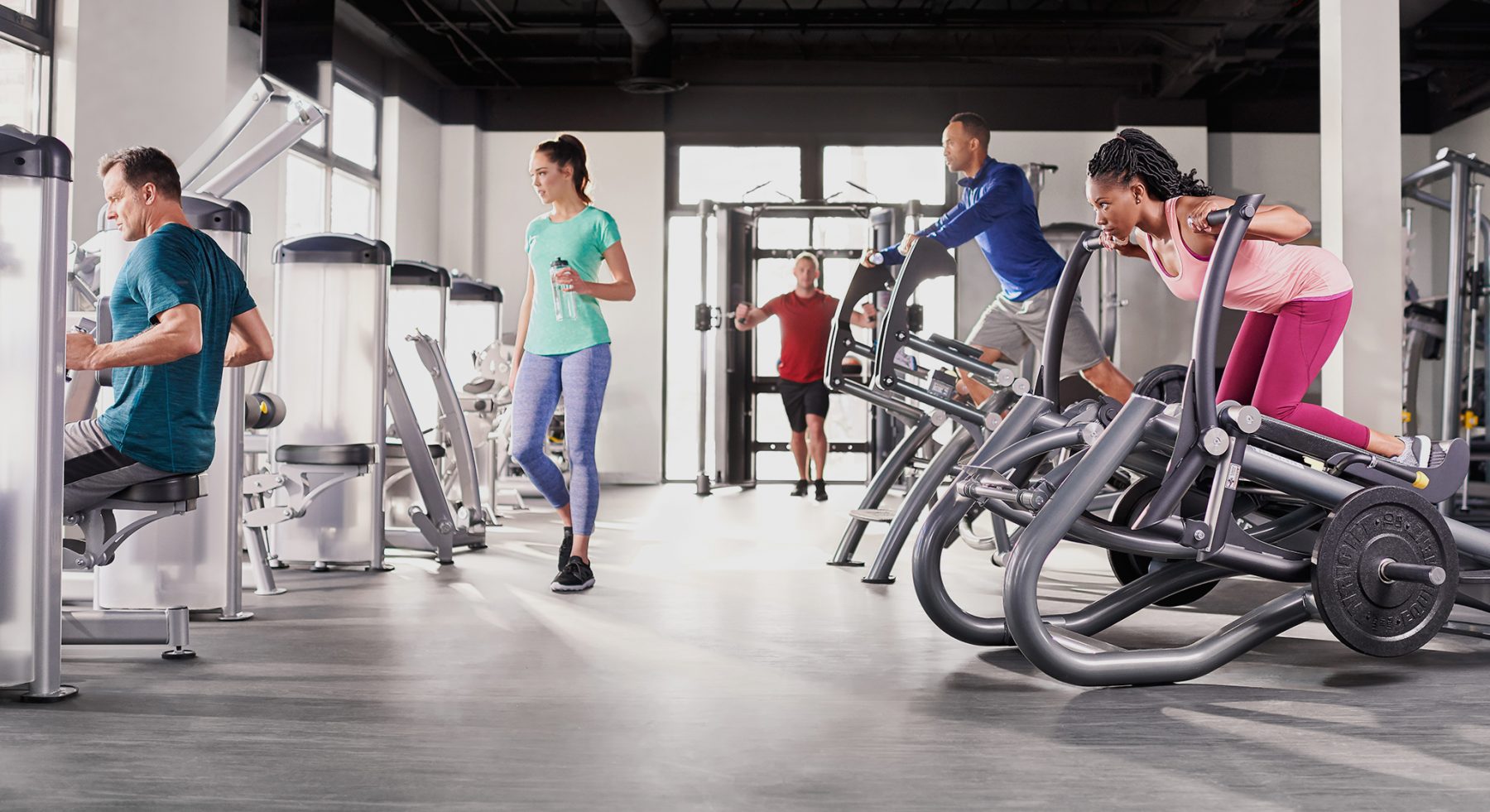 When it comes to health, people do not compromise on anything. They eagerly want to know about specific fitness business names that offer healthy workouts. So, as a gym owner, try to pick those names that can also engage them with a perspective of health. Here are some of them given below.
Primal Health Center
Primal Health USA
Fitness for Health
Brandy Fitness and Health Center
.Great Wellbeing Center
Health Revolution
Jacob's Fitness Solutions
Dani Health Advisory
Best Fitness and Health Solutions
United Health Center
Health & Fitness Experts
Fitness and Health Nursery
Nicole Fitness Services
Green Fitness Solutions
Seven Star Health Center
Anniston Star Fitness Point
Midway Health and Fitness Center
Michael's Health Solution
Sunshine Health Center
Fitness for All Nursery
2.3- Catchy Fitness Names for Instagram
Nowadays, many fitness trainers are using the platform of Instagram to increase their reputation. This works perfectly for their branding, allowing them to establish a good footprint on social media. If you are also looking to establish your fitness profile on Instagram, here are some naming examples you should know about
Powerhouse Fitness
Max Fitness and Health
.Lisa Fitness Solution
Fitness Kindergarten
Best Fitness School
Fitness Pros
Family Fitness Classes
Aerobic Fitness
Fitness to the Max
Shark Fitness Solution
New Dawn Fitness
Fitness Trainers Playground
Meticulous Fitness
95 Fitness Solutions
Reds Fitness
Intensified Fitness
Andrew's Fitness World
Fitness Evolution
Arrow Fitness Experts
Zoom Fitness
2.4- Beauty and Fitness Business Names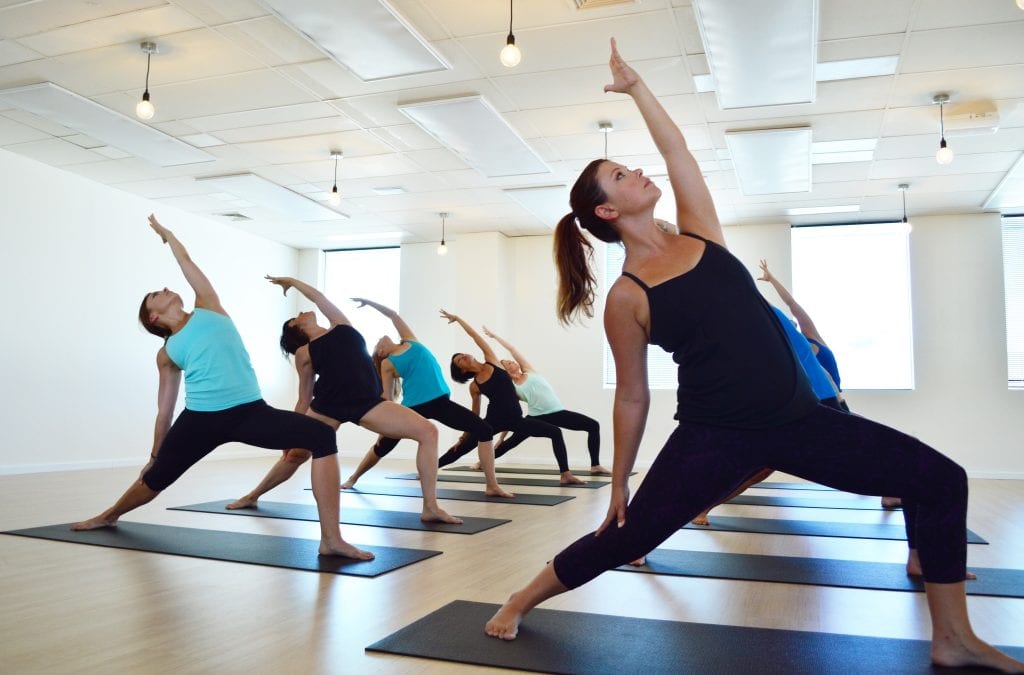 The trend of keeping fitness while maintaining beauty is surging high among the young girls. If you are also a female trainer who loves to give insightful tips about maintaining beauty and fitness, here are some business names you need to consider.
Beauty and Fitness Experts
Radiance Fitness
Sublime Beauty and Fitness
Evelyn Fitness Classes
Marco Fitness Solutions
Jenna Beauty and Fitness Spot
Spirit of Fitness
Anissa Beauty and Fitness Classes
Live Healthy with Fitness
Erin Fitness Spot
Aurora Fitness Coaching
Braxton Beauty and Fitness
Fallon Fitness Solutions
Pro Fitness Solution
Ruby Fitness Point
2.5- Catchy Fitness Program Names
Nowadays, many instructors also run short fitness programs called crash courses for a group of people. If you are planning to start one of them, here are some catchy names you could use.
Burn the Fat in 15 Days
Power Fitness Crash Course
Get Solidified in a Week
Lift up & Burn Fat
Get Fit & Healthy
Fast Track to Fitness
Get in the Groove with Fitness
Fitness Simplified in 20 Days
Frequently Asked Questions
To pick a perfect business name, you need to first consider your services and targeted audience. This will give you plenty of options to choose from, rightly according to your needs.
Home gyms are usually those fitness centers that are established in a home. To attract people, owners generally use unique home gym names with a combination of catchy slogans. This gives them a great branding identity along with appealing names.
To attract people from social media, you need to write creative names for your fitness centers. For Instagram, you need to pick short yet effective business names. This can be done by considering your services and target market.
You can effectively market your fitness business by running specific workout programs. These programs must be named appropriately with the right titles, allowing people to take interest in them.
These automated tools are created to generate fitness business names quickly. Using your specified keyword, they can easily generate tons of naming options within just a minute.
Final Words
That sums up our whole article in which we have defined various types of fitness business names used by the professionals. These names are carefully picked after understanding the clients and core services. The reason is that they always offer great impact in branding, allowing gyms to properly establish their repute in the market.
That is why it is best advised to choose your fitness business names nicely. They can not only help you to win attention, but are also very helpful in terms of defining the brand identity.
If you don't have much knowledge about branding or how to market your gym business on the digital space, contact us today. Our experts will help to take your business forward by providing smart branding solutions. Using these services, you can not only take a competitive edge, but can also enhance your brand recognition among the people.