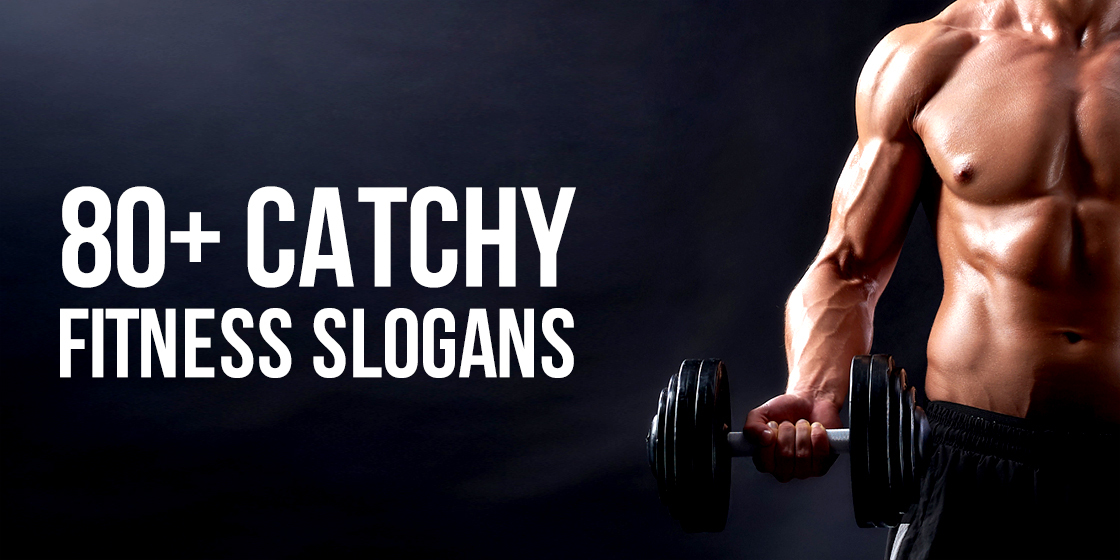 Best Fitness Slogans to Grab People's Attention
Being a fitness geek is a good thing, as it helps to keep your body healthy and strong. Nowadays, many individuals are becoming more conscious about their health and fitness. They know that maintaining their body with the right hygiene and exercise has become important more than ever. This is particularly helping all the gyms working in the market. Their fitness slogans have become a source of inspiration for many people, including both men and women.
These gyms are playing a huge role in motivating many young individuals to take care of their body. It is allowing them to not only get more customers, but also increase their reputation in the market. That is the reason why moving into the gym business looks like a really great deal. It has the potential to grow quickly, allowing you to extract more profits regularly from the market.
If you are also looking to start a gym, you need to use some catchy fitness slogans written with masculine fonts. That is why we have curated a great list of unique gym motivation slogans below. Let's first take a look at the requirements of making a fitness slogan.
1. How to Create Perfect Fitness Slogans
It is quite important to use catchy fitness slogans for your business. These taglines work as a face of your gym, giving people a source of motivation towards daily workout.
But, sometimes, writing just a few words also becomes difficult if you don't have any knowledge about it. That is where you need to learn some tips to write different types of fitness slogans. You can also take help from any branding agency to take care of these things. These agencies provide better solutions to craft logos, slogans, banners and more others required for the presentation of your gym.
If you are looking to write one yourself, here are some tips you need to keep in mind while writing fitness slogans.
Take a look at your gym members and choose some attractive words according to them. This will help you to craft slogans that can motivate them towards the workout.
Try to pick some good examples from the internet to craft appealing fitness slogans. We all know the effectiveness of Google in finding such kinds of examples. It will help you to see tons of slogans used by professionals and top gyms in the market.
After picking the right idea, solidify your fitness slogans using powerful words. Keep your words short but catchy, so that people can take interest in them.
Make sure to create a slogan that looks relatable to all ages of people. This precisely shows that your place is open for everyone, regardless of age and gender.
2. 80+ Top Slogans About Fitness and Wellness
To motivate people and make an impact for your gym in the market, you need to use strong slogans with your fitness business names. These taglines showcase that your gym is open for those individuals who want to align their bodies with top notch fitness.
These few words help to convey your fitness message to the people. It shows the crucial importance of workout and why your gym is best at it. For the starters who don't know how to write a perfect tagline, take a look at these examples to learn the art of crafting gym motivation slogans.
2.1- Spring Fitness Slogans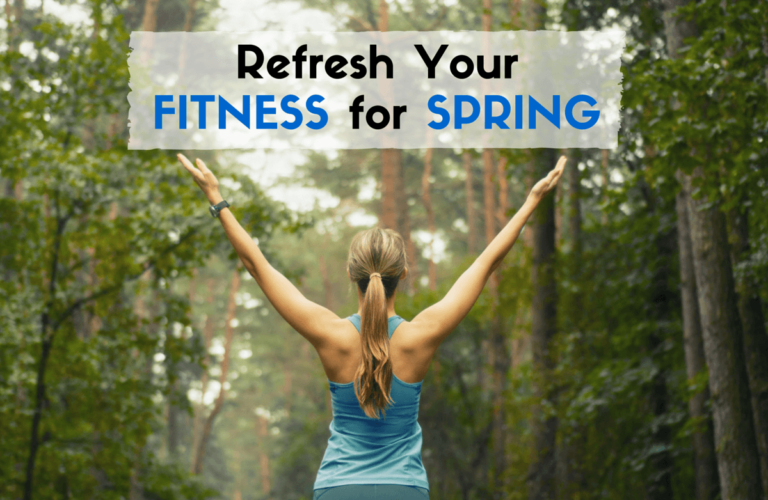 With the start of spring season, many individuals rush towards the gym to start their routine workouts. This season is indeed quite pleasant, as the heat in the surrounding isn't that threatening as compared to other seasons.
That is the reason why many gyms roll out different discounted admission plans in this season. They know that people flock towards the gym in this season, giving their revenue a great boost. However, using the right spring fitness slogans is still necessary for them to attract the audience.
Hence, here are some unique spring fitness slogans you can also use with vintage fonts.
Spring into fitness.
Make this spring better with fitness.
Your partners to get fitness this spring.
Hop into spring with fitness.
Make your spring special with top notch fitness.
Make your body fit this spring with us.
Get fit and healthy this spring.
Train yourself to be perfect this spring.
Spring is here, it's time to rush to the gym.
Best workout trainers for your spring session.
We make your spring workout effective and strong.
Get your body fit and strong this spring.
Get to the gym fast because spring is here.
We simplify your spring fitness training.
Make this spring workout special with us.
Give your body a fitness boost this spring.
Rush into the spring with spectacular fitness.
Level up your fitness game and enjoy the spring.
Spring into health and great fitness.
Relish the spring and take your fitness to the next level.
2.2- Gym Motivation Slogans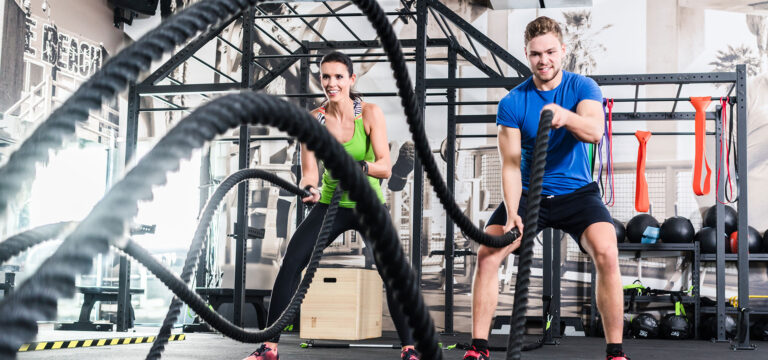 As a gym owner, you would know the importance of using impactful fitness logos and slogans. These taglines work pretty well in terms of motivating people to join healthy workout sessions. You can also use them with futuristic fonts to improve branding, giving a strong impression of your gym in the market.
Here are some of the best gym motivation slogans you can smartly use for your business.
Raise the bar of your fitness.
Give your body a great fitness leap.
Dare to be great with spectacular fitness.
We train your body to be great and fit.
Don't fret, level up your health & fitness.
Fitness is not a destination. It's a way of life.
Make your fitness great again.
Take your fitness to the higher standards with us.
Raise your fitness routine to the professional standards.
Helping you to get great health & fitness.
Make it or break it!
Hustle to be the best in fitness.
Work tirelessly today to get fit tomorrow.
No pain, no gain!
Use your muscles to get stronger.
Fitness sessions with the best professionals.
Take less fat to look more fit.
Become fit to stay resilient.
Get fit and look great.
Push the limits harder to get stronger.
2.3- Slogans About Family Fitness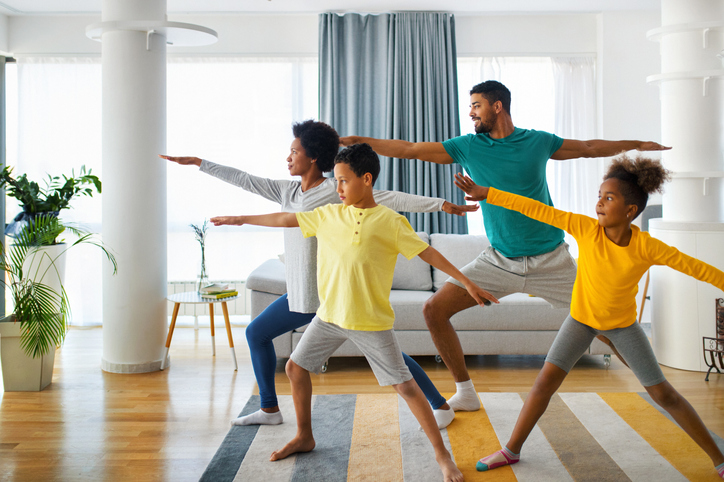 As defined above, it is important for everyone in your family to stay fit and strong. This is a crucial thing for everyone and cannot be neglected due to any reason. Using some creative slogans about family fitness, you can bring motivation among everyone. Here are some of the best fitness slogans for families you can take inspiration from.
Tune everyone into fitness.
Bring exquisite fitness to your home.
Celebrate health as a family.
Get fit and healthy to make your tomorrows better.
Make fitness a checklist for your family.
Commit to get fit with your family.
Stay healthy, stay fit.
Make your family fit and strong with us.
We help you to get fit for the better tomorrow.
Get in the groove of fitness with us.
Thrive for fitness and health.
Simplify your family fitness workout with our experts.
Raise up your family fitness today.
Don't be fat, get fitter and strong now.
Fitness is for everyone.
Stay slim and look great forever.
Health is beauty and fitness is its key.
Exercise your mind and stay fit.
Give your tomorrows a better and fitter start.
Stay happy, stay fit.
2.4- Funny Fitness Slogans & Quotes
It would also be a nice idea to add some humor in your fitness slogans. Some people like to get motivated that way, especially the adults. Below are some examples of funny fitness slogans/quotes you can use for your gyms.
"Life has its ups and downs. We call them squats."
"I got 99 problems, but I am going to the gym to ignore all of them.
"It's my workout. I can cry if I want to."
"Hustle for that muscle."
"Weights before dates."
"I don't sweat, I sparkle. "
"Life is short, lift heavy things."
"Unless you puke, faint, or die, keep going!"
"Exercise in the morning before your brain figures out what you're doing."
"Don't dream of it. Train for it."
2.5- Best Fitness Slogans
Using catchy workout taglines, you can deliver the gym message strongly to the people through your fitness websites. Here are some of the latest slogan examples you can take ideas from.
Helping you to take fitness to the top level.
Get stronger and fitter with us.
Push yourself harder to become better.
Finding your inner fitness instinct.
Keep calm and gym with us.
Refining your fitness levels.
Work hard to become strong.
Fitness is the way forward.
A healthy lifestyle means strong fitness.
Get to the gym to free your inner fitness enthusiast out.
Fitness for the nerds.
Get tougher with great fitness.
Solid workouts for better fitness.
People Also Ask
A fitness slogan helps to showcase your brand message in the market. It describes why your gym is different from others.
To write a fitness slogan, you need to focus on your targeted audience first. Then, you have to define the goal of your gym in a few simple words. This will make your slogans impactful and attractive among others.
A physical fitness slogan tells about the importance of keeping your body fit and strong. It should always be written with bold words and catchy lines.
These tools are used to generate fitness slogans online. Some of the popular online slogan generators include Oberlo Slogan Generator, Zyro, Shopify Slogan Maker and more others.
Fitness slogans can be used on all types of marketing and branding materials. This includes business cards, flyer designs, logos, brochures and more others.
Final Words
That concludes our whole blog in which we have listed various types of catchy fitness slogans. These taglines are very useful to inspire people with the thoughts of fitness, especially the adult age group. That is why you can take good advantage from them in terms of boosting your gym awareness. Moreover, it will help to showcase your message, giving people a good understanding about your services.
Meanwhile, if you are not good at crafting fitness slogans or logos, consult us today. We will help to design everything that relates with your business, precisely to improve your branding in the market.