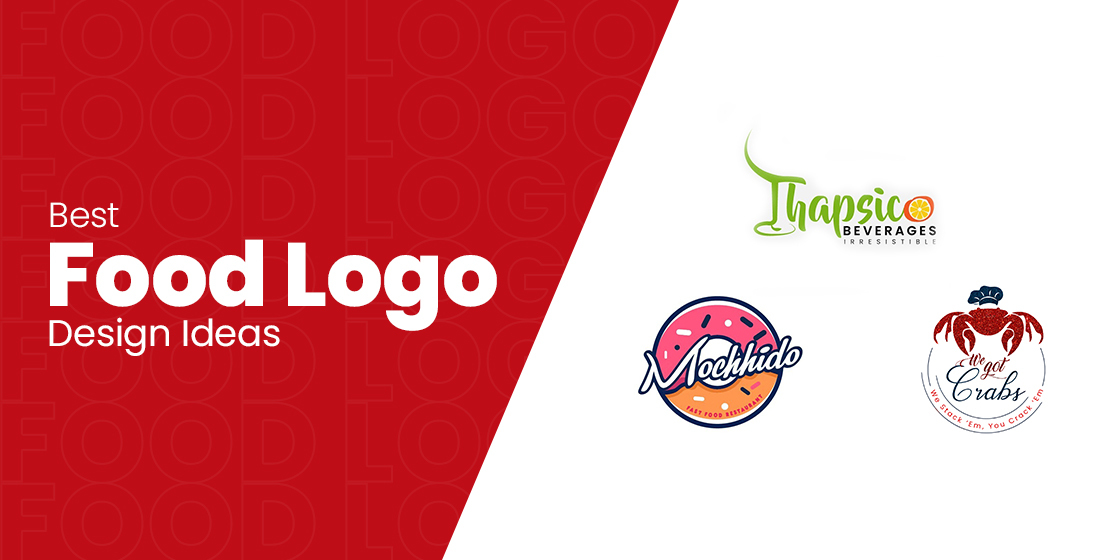 Know How to Design Quality Food Logos with Perfection
The food chain industry is said to be the most profitable sector in the world. It has grown up quite rapidly in the last couple of decades, thanks to the emergence of fast foods. Today, you can find dozens of shops offering different types of fast foods. It has become a trend in the society, as those restaurants that have quality fast food logos always get more attention than others.
Considering this, every restaurant is now trying to introduce some sort of fast food item in its menu. Though it has also not diminished the love of conventional cuisines, but still it has made a huge demand for itself in the market.
If you are also looking to open a fast food business, then you need to think about its branding other than just offering quality foods. You need to take inspiration from famous food logos to design one for yourself. These logos are always considered as the primary source of your representation in the market, hence they should be designed carefully by taking services from a professional logo design agency.
In this article, we will be exploring some techniques to design food logos that can attract people. Let's first understand how logos can help businesses to get a reputable image in the industry.
1. Why Creating Quality Food Logos and Names Important?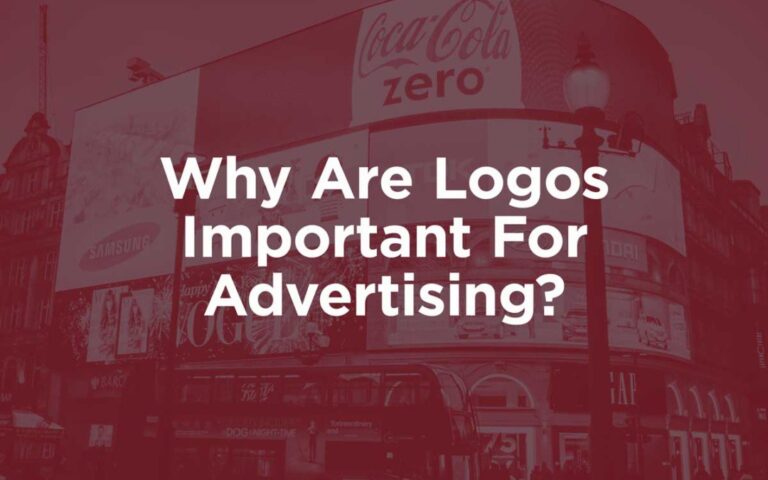 It is a known fact that food logos play a huge role in defining a raw picture of a restaurant. People usually build perception about the place after looking at its logos. For instance, a pizza company would always try to depict an image of pizza in its logo. It provides a clear thought to the customers, so that they can get attracted towards it.
However, many times these restaurants fail to design quality logos. As a marketer, you should always keep in mind that logos play a huge role in defining your brand identity. It defines about your background and lets the people know about your services.
It is therefore advised to always pay attention towards the designing of your logos. Especially, if you are connected with the food industry, then you should always design unique food logos. Not only that, but you have to also protect their identity by knowing how to copyright a logo officially.
Securing the rights of your restaurant logos is also an essential job. It makes sure that your logos do not get copied anywhere without the permission. It provides an endorsement from the official authorities, allowing you to freely promote your business in the market.
2. How to Design Creative Food Logos
Being a designer, you need to know how to design a logo with perfection. It is not a straightforward process, because it requires thorough analysis and research from the market. People try to take ideas about a food place after looking at its logo. Hence, it is important to design them flawlessly, so that they can engage eyeballs quickly.
Here are some of the best tips that could help you to design unique food logos.
2.1 Think About Foodies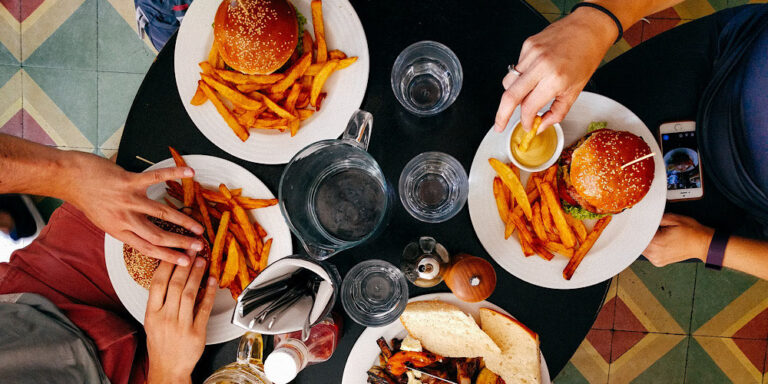 It is best recommended to keep in mind foodies while creating any restaurant logo. The reason is that it helps you to get different types of ideas related to your targeted audience. For example, if your restaurant offers seafood, then you should illustrate a cuisine that is most eaten by people. In this case, you can showcase shrimp, tuna and more others that are loved most by the foodies.
Choosing a market favorite dish allows your logo to grab people's interest. We have seen numerous times how famous brands utilize a vector food art due to the very same reason. They know how to attract people's attention by showing them the right delicious foods.
If you are a fast food company, then you have a lot of options to choose from. You can show a range of items in your logos, starting from burgers to pizzas and more.
2.2 Pick a Catchy Color Combination
Color combinations are very important while designing any type of artwork. This just not only goes for logo designing, but everything that is related to your branding. These colors showcase specific meanings, allowing you to define a message through it.
The color selection for logos is indeed an important job. As a designer, you must need to know about color meanings and how they can relate perfectly with the brand theme. Many times, people select wrong colors while designing food logos. They do not pay attention towards the relevance or how the colors can attract eyeballs.
The best way to choose colors is by looking at the examples of top restaurant logos. It allows you to pick the right colors that will suit most with your logo. The examples of Dunkin Donuts, KFC and more others are quite evident in this regard. The color combination of these logos are very lively, which is why they look highly unique among others.
2.3 Utilize Premade Templates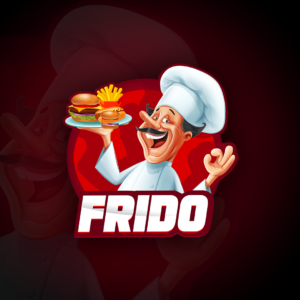 Nowadays, it has become easier to design everything related to business branding. The existence of various online marketplaces has given designers a great ease to find their required design templates. The availability of different types of logo templates is also one of them. You can find dozens of premade templates available online, made exclusively according to the requirements of every sector.
Some of the top websites where you can make ready-made templates include Freepik, Envato and more others. These marketplaces are quite popular among the designers, as they provide tons of logo mockups in a very minimal pricing.
Using these templates, you can design creative food logos in a matter of minutes. Most of the platforms offer EPS files to make your logo editing easy. As a designer, you can make the custom changes easily in these food logos using the EPS file. It not only helps to save your time, but also a lot of hard work in the overall design process.
2.4 Analyze Renowned Restaurant Logos
Another best way to create engaging food logos is by looking at the emblems of top market restaurants. It allows you to know the right color theme and style required for a particular logo. Sometimes, people get confused while designing logos. They cannot settle to a point that can help them to finalize a logo. In this case, it is recommended for them to look at popular restaurant logos and take ideas from it.
Being a fast food company, you can take a good inspiration looking at the McDonalds or KFC logo. Both of these food chains are rated as the giants in the world. Their logos have become a primary source of attracting customers, as everyone prefers to have McDonalds or KFC in the evening /midnight meal.
This shows the importance of their logos and how they are helping to generate continuous revenue for these global food chains. Thus, you can also take a good inspiration by looking at these logos. It will help you to get the idea how to design logos that can inspire crazy foodies.
2.5 Select the Right Slogan
Nowadays, many brands prefer to design a logo with a catchy slogan. It helps to define their business goal and how they are different from others. More importantly, these taglines help in their marketing campaigns, allowing them to define their brand identity with strong words.
But, to make that slogan work, it is important to craft them diligently. It is not a random one-liner that can be chosen easily. It is a very crucial sentence that sums up your whole business in simple 5-6 words. If a tagline doesn't look catchy, then it builds a bad reputation on the overall logo. This will ruin all your hard work on the logo design that will also eventually impact on your market reputation.
Hence, always try to consider those slogans that look unique and interesting. If you don't have much idea about writing a slogan, take a look at different restaurant slogan examples given on the web. It will give you great ideas to write a slogan that can define your brand voice properly.
3. Best Food Logo Ideas to Take Inspiration From
If you are not good at picking up different logo ideas, try to look at different famous food logos given on the web. These logos will help you to get tons of ideas, allowing you to translate them in your own design easily.
Here are some logo ideas that can help you to design creative art easily.
3.1 Simple to the Point Food Logos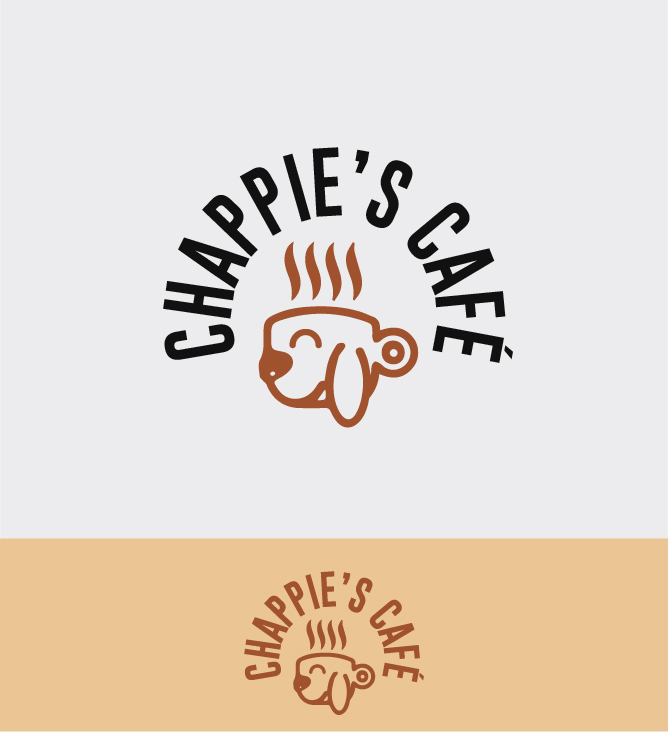 Those logos that are made simply with aesthetic designs always look great. It can be said as a tried and tested technique to design logos. The reason is that these logos are easy to understand and can be utilized anywhere.
For example, the logo of Burger King is very evident in this regard. It showcases a simple burger with a wordmark of a company name. This provides a clear illustration of the company and where does it specializes. It is a very popular logo in the world and many food enthusiasts instinctively trust it.
Similarly, the creative logo of Chick-Fil-A is also very simple. It is a wordmark that shows a chicken head designed uniquely at the start. This logo clearly illustrates the idea that the company offers top quality chicken foods made with delicious toppings. You can also take inspiration from this logo, as it shows great simplicity yet creativity in design.
3.2 Wordmark Food Logos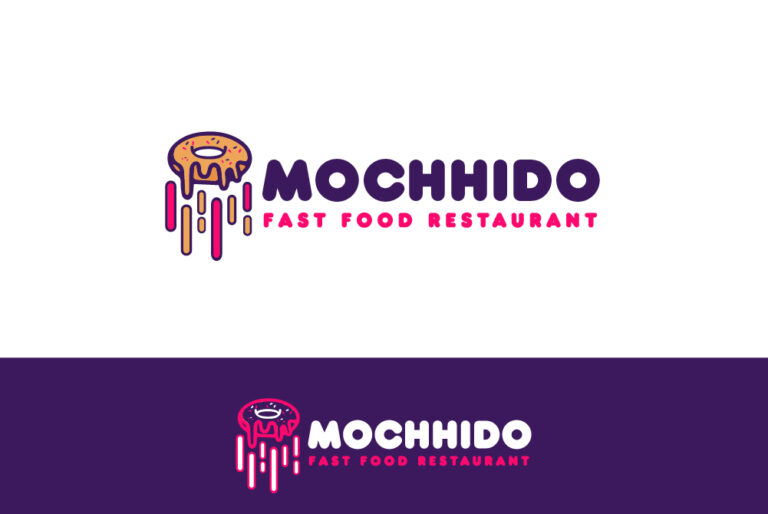 Today, a lot of food companies use wordmarks in their logos. It is termed as the simplest way to represent your business in the market. Not only food companies, but other businesses relating from different fields also choose wordmark as their go to style.
There are a lot of reasons why people prefer to use wordmarks, but the one most common thing is the need for simplicity. Some businesses like to represent their name decently in the industry, so that it can become easily recognizable.
Many food chains have also opted for this strategy to keep their market presentation neat. The top food brands like Heinz, Tostitos and more others are quite apparent in this case. Their logos are solely based on wordmarks designed with unique fonts.
It is therefore also important to choose the fonts wisely, as they are an important part of wordmark. Based on your brand theme, you can either go for italic fonts or simple straight ones. The font type can also range from Sans Serif to Helvetica and more depending on your brand theme.
While choosing fonts, keep in mind that the wordmark will be used on both digital and print publications. Hence, it should be best advised to pick those fonts that can fit compatible on both. The sizing and pixel quality also matters a lot while finalizing the wordmark, as they are directly related to the brand presentation.
3.3 Bold Logos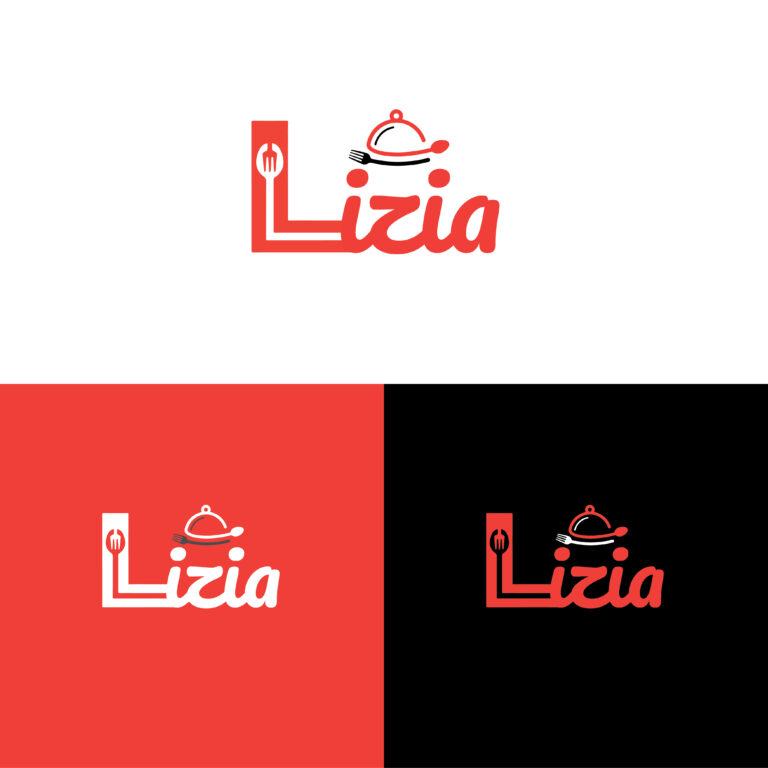 Next up, we would like to define the most wanted food logos in the market i.e. bold and strong logos. They are precisely created with glitzy colors to catch the customers' attention. These logos provide a vibrant representation of a brand, allowing it to attain a unique footprint in the industry.
Some of the bold logos like Dunkin Donuts are very popular among the foodies. It is designed with a combination of catchy colors that precisely helps to grab people's eyeballs. Similarly, the brand logo of Baskin Robbins is also designed in the same manner. The creative combination of Blue and Purple brings a stunning contrast in the whole logo offering a flawless presentation.
If you are looking to design any bold logo, it is highly recommended to choose the colors wisely. Any wrong selection can make the whole emblem look awkward, resulting in a bad business representation. You can find help from Google or professional graphic design agencies in this regard. They have got good experience and expertise in crafting different types of logos, rightly according to your custom demands.
Frequently Asked Questions
Food logos are very crucial for branding as they provide a strong recognition to your brand. Due to marketing activities, they are always considered very important as an essential identity of a food business.
In order to create a unique food logo, you need to pay attention towards your expertise. If you are a fast food company, go for the demonstration of pizzas or burgers. Similarly, if you offer special cuisines, then try to create a special art according to it.
It is a known fact that logos can attract customers if they are created in a unique style. Same thing goes for the food logos, as they allow you to grab eyeballs if designed with a catchy theme.
Yes, you can use online logo generators to design food logos. These automated tools are pretty efficient in creating different types of logos in a matter of time.
Looking at the vast food chain industry, you can find many names that are popular among the people. However, some of the top food logos include KFC, Subway, Hardee's and more others.
Conclusion
That takes us to the end of this blog in which we have discussed about food logos designing in detail. We all know that restaurant logos are quite important in terms of building any brand reputation. These logos help to build up a perception among the people that precisely results in greater brand engagement.
It is therefore advised to design the food logos carefully if you want to achieve strong market recognition. Nowadays, every food company depends highly on creative branding. It allows them to promote their services and attract people towards the delicious food accordingly.
If you don't have any knowledge in designing brand logos, feel free to take assistance from our experts. Our logo designing agency is pretty experienced in designing every type of food logo, rightly as per your requirements.