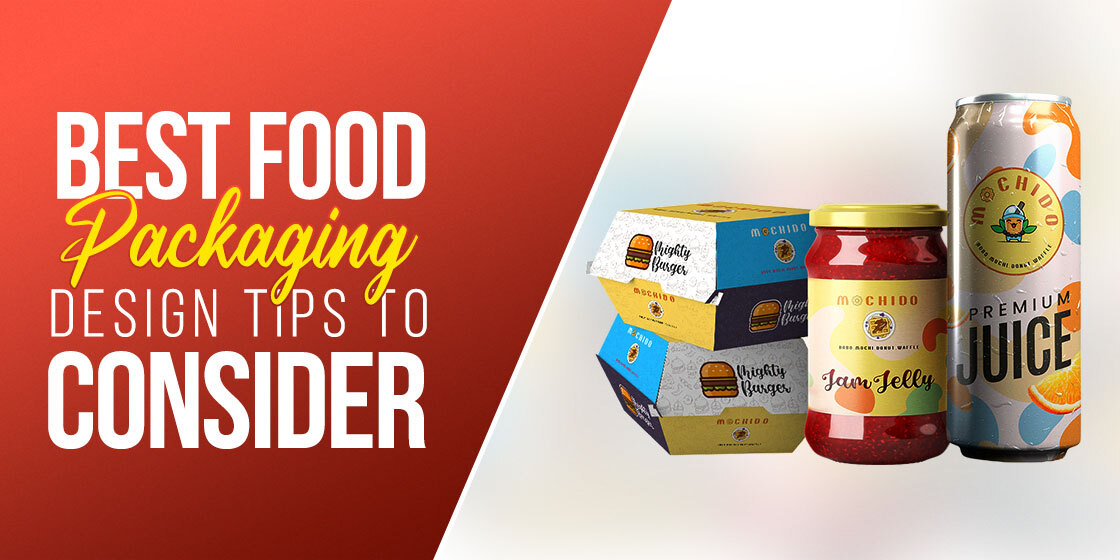 Learn How to Design Food Packages Using Unique Design Ideas
The branding of any food product depends a lot on its packaging. It is the first thing that comes into the notice of people, allowing them to show interest in its purchase. If they do not find the product packaging engaging, they simply do not bother to even look towards it. That is why it is important to always use creative food packaging design ideas while designing any product packet. It brings a massive impact on company branding that could either go upwards or downwards on the basis of visual creativity.
As a food company owner, you would never like to see downgrading sales of your product. It not just happens due to bad quality, but also bad representation of the products. Many times, even a good quality food product does not get the attention it duly deserves. The role of food packaging is very crucial in this regard because it always helps to attract eyeballs. Ideally, these food packages should be designed by a professional branding agency that has got the knowledge of product packaging.
However, if you are designing the food packages by yourself, there are some points you need to remember. These few tips allow you to come up with an engaging design that can quickly grab the attention of the people. In this article, we will discuss some of them, so that you can understand the concept of food packaging design properly.
Let us first take a look at the importance of packaging for any product, as that will give us an idea why companies heavily pay attention to it.
1. Importance of Quality Product Packaging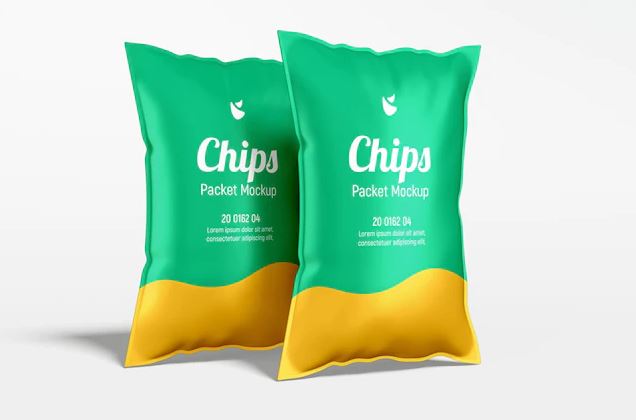 Engaging product packages always play an important role to increase sales of any company. It is the natural instinct of buyers that they get attracted towards a product that looks visually alluring to them. It helps to build a first perception in their mind that encourages them to buy any product. Companies do take advantage of this thought by creating unique packages that can instantly grab the eyeballs at the first glance. As a result, it brings great impact on their sales, enabling the pool to increase exponentially with the passage of time.
Meanwhile, the quality of product itself also plays a big role to attract masses. There is no doubt that a good tasty food product can automatically become talk of the town within just a few time. We have seen many food companies in the market that has grown massively with the same phenomenon. Their products became the main source to increase their popularity, encouraging masses to purchase them at a quick rate.
However, the relevance of catchy packages cannot be ignored still in this case. After getting popular, people do recognize the products by their packages. They know that certain packaging design promises quality in taste, hence there shouldn't be any second thought while purchasing it from the market. That is how trust develops, allowing food companies to find hundreds of buyers regularly from the market.
2. 6 Food Packaging Design Ideas to Grab Attention
It is quite important to work with ideas that can help you design amazing food product packages. If you will try to work without any concept, you can get confused during the design process. A lot of designers having intermediate experience often face this problem. They do no work with defined set of values that are required to bring perfection in the design. As a result, they mostly create mediocre package designs that doesn't attract anybody's attention.
If you are also one of them who is struggling to work with creative food packaging design ideas, take a look at the tips given below. These few ideas will give you fresh concepts to design quality food packages that can solidify your company's personal branding. Let's explore these ideas in detail below.
2.1 Dunkin's Colorful Style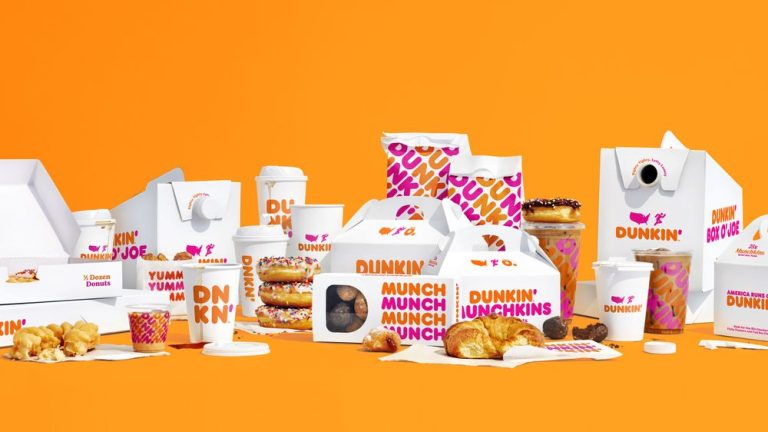 The fast food products of Dunkin are quite popular in the world. It is one of those food chains that is successfully operating in different parts of the globe. The quality of Dunkin's food products is simple unmatchable, which is why people do always prefer it over others. The specialty of Dunkin' lies in its donuts as it is the first product that made the company popular all around. The brand also offers other crispy food items, but their donuts is seemingly the best among all.
Besides all of these offerings, the new and reinvented food packaging design of Dunkin' is also very amazing. It looks so good to the eye due to the color combination it has used in the food package. Though it looks very orthodox, but the way in which typography and bold colors are blended on the package is just simply stunning. It could be said that Dunkin's food packaging design is by far the best among many in terms of bringing a cheeky fun in the design.
2.2 Mirzam Chocolate's Vibrant Look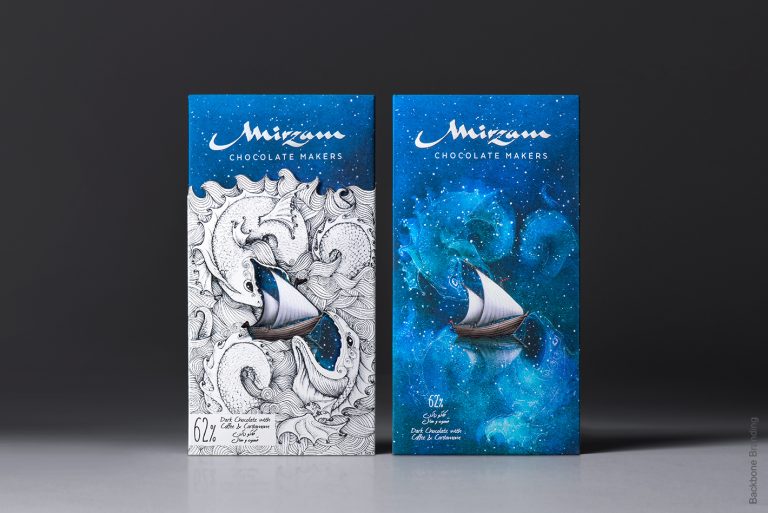 Mirzam chocolate is quite famous in the world due to its mouthwatering taste. It is quite an expensive brand that is only available at exclusive malls and stores. Still, people are just crazy for this alluring chocolate brand as it offers a stunning distinctive quality. Founded in 2016, the brand has grown up massively during the last few years. People from all over the world love different bean-to-bar chocolate varieties of Mirzam. They are literally very delicious, outclassing the taste of many other chocolate bar manufacturing brands.
Besides amazing taste, the packaging design of Mirzam is also very unique. It comes in a rectangular box designed with a stunning piece of artistry. Generally, it could be said that the package design has an aesthetic look because it does not follow any conventional pattern. This makes its design quite unique among other chocolate boxes. It is quite bold in colors, yet offers a very decent presentation that looks very neat to the eye.
2.3 Chocolocuras' Unique Design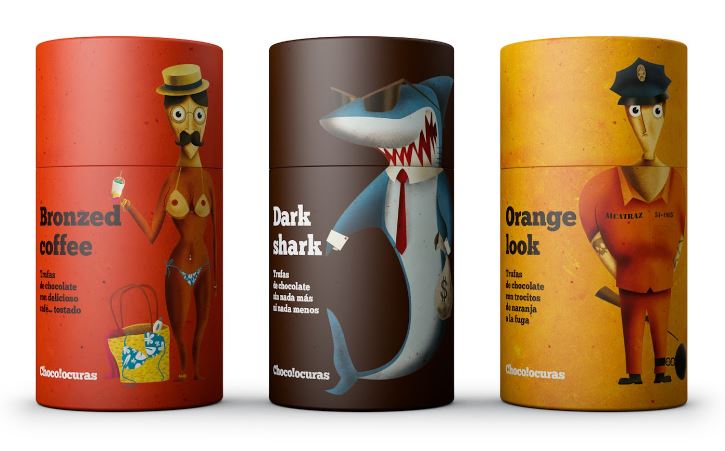 Chocolocuras is a famous brand that is renowned for producing delightful chocolates, coffees, truffles and more others. Over the years, the brand has made a strong name in the market in terms of producing quality stuff. People trust on the name of Chocolocuras due to its huge line of products that offers lip-smacking taste. Though its products are slightly expensive, but that is also worth to purchase due to offering great quality. When the company was started, they only had one product in the stack, but now it has grown quite big showcasing a rapid acceleration of the brand in the market.
Talking about the packaging, Chocolocuras has kept is presentation very unique among all. It does not showcases the conventional chocolate or coffee bean on the packets. Instead, it has used a unique cheeky style to make its packet look different from others. If you will look closely at the packets of Chocolocuras, you will notice that it has used funny characters on the front of its packets. It is certainly one of those food packaging design ideas that could be used in different types of food products to engage people at the first glance.
2.4 RightRice All Black Design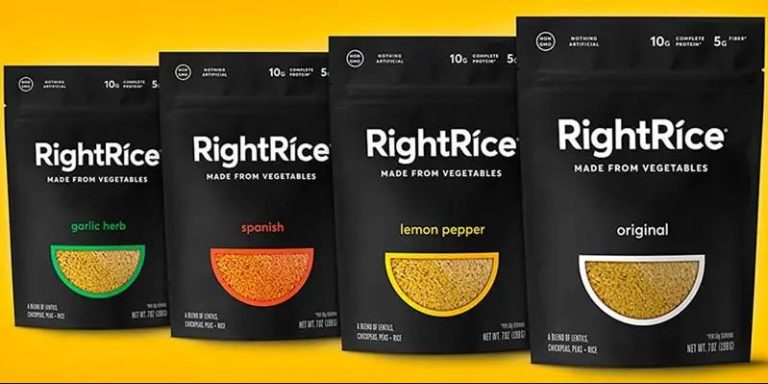 RightRice is a famous vegetable based grain product that is smartly produced with a rich addition of healthy fiber and proteins. It comes up with a very beautifully designed product package having the color combination of black and white. This makes the whole packaging look very elite, as well as stylish in some sense. Generally, black product packages doesn't look much alluring to the eye, but this one has got the style that makes it flawless among others.
RightRice comes up with different flavors to fulfill the requirements of large customer section. It includes garlib herb, cilantro lime and lemon pepper. The product package also has a cut-out window that allows consumers to look the actual color and state of the rice packed inside. This is yet another a creative feature that makes the food packaging of RightRice very good.
2.5 Gritz's Decent Light Design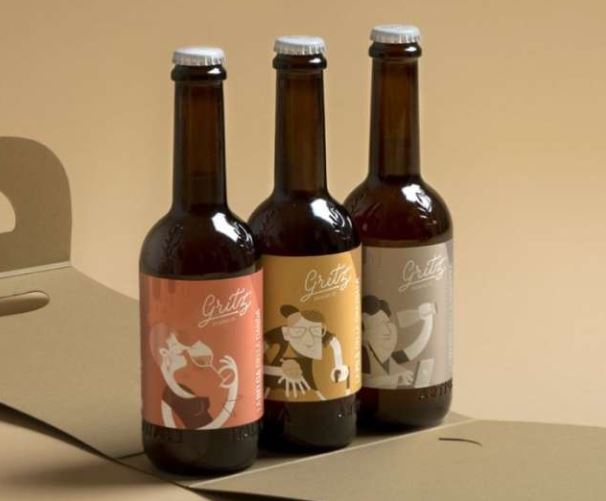 Known as one of the best Italian beers, Gritz is our next choice to showcase how food product packages should be created. It does not uses a conventional type of flashy package design. Instead, the beer bottles are neatly decorated with a very decent package that looks very neat to the eye. The colors used on the design are very light, offering a very simplistic look overall. Each color also represents different beer flavors, so that people can pick their favorite ones as per the required preferences.
Another thing that is very uncanny on the Gritz bottles are the cartoonish characters used on the design. It includes a grandmother, mother, father and wife on the front design. Some people think that there is some sort of story or theory behind this, but we haven't found none as of yet. These characters are just smartly portrayed to make the branding of the bottles a bit unique among others.
2.6 Market Pantry's Bold Packaging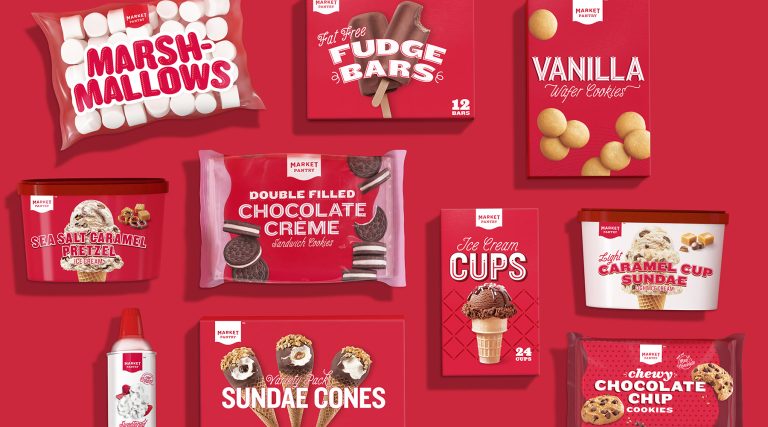 The product packaging of Market Pantry is quite amazing, as it uses a perfect blend of glitzy colors and styles. Earlier, when the company first launched its products in the market, their food branding was not that much attractive. It had boring conventional shapes printed on the design that didn't helped to gain any consumer attention. This thing was quickly noticed by the relevant branding authorities in the company, and soon they came up with a new design to give their food products an enchanting presence.
The food package design of current Market Pantry products is simply remarkable. It perfectly defines how vibrant colors should be used in the design without making look irritating. They have picked the main combination of red and white, as it represents their revitalized sustainable branding theme in a perfect manner.
People Also Ask (FAQs)
Innovative food product packaging helps to grab consumers' attention. It is a general concept that works for all types of products, especially food items. People generally show interest in those products that are smartly presented to them in a good-looking package.
It is said that food branding depends greatly on packaging. This is certainly a right concept because packaging is the first thing that comes into the notice of consumers. Hence, it should be created wisely to offer a strong impact in their minds.
To design a food product package, you have to first understand the theme of the company. Then, you have to pick the best colors and styles according to that. Blending all of them will help you to come up with a great design that can get consumers' attention.
You can pick different types of color combinations for food product design. Ideally, the selection should be made based on your brand's theme, as product packages are precisely meant to represent them.
If you are a beginner, you can follow different packaging examples that fits to your food manufacturing niche. There are various examples available on the web, so try to take some inspiration from them to design one for your product.
Final Words
That sums up our entire article in which we have discussed different food packaging design ideas in detail. As a brand owner, you must need to know which package will suit best for your product branding. You cannot just launch food products with any random design, as that will not help to grab any sales or market attention. The best way to encourage consumers to buy your products is by showcasing them a package design that looks unique among all. This article has defined some great food packaging design ideas that will help you to come up with catchy product designs as per the latest market trends.
Meanwhile, if you are looking for a branding agency that could help you to create these packages, contact us today. We will help you to design quality food packages according to the given custom demands.