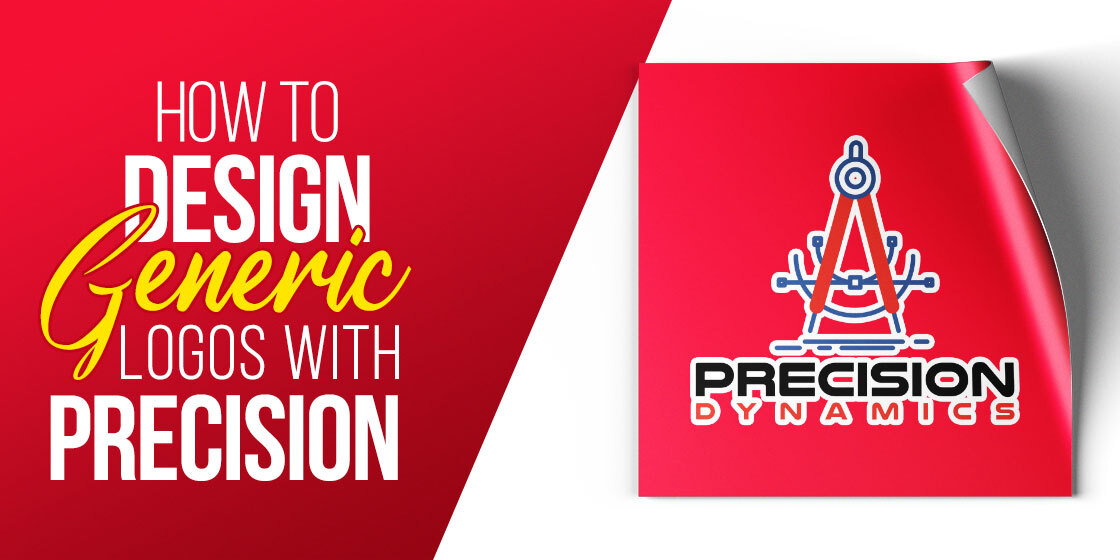 Know Why Generic Logos Are Considered a Bad Choice for Company Branding
Every brand wants to design a logo that looks unique among all. This is an important requirement that is communicated to every designer who is working on the logo design project. However, sometimes, designers come up with a concept that looks very common. These type of generic logos are simply not recommended for company branding, as most of their elements are already used in other similar logos. These emblems don't offer any assistance to company branding, in fact they depict a very poor image of using a design that is already known commonly to everyone.
We all know very well that logos are considered an important part of company branding. They cannot be created with a generic concept that is overused in different types of designs. The company logo basically needs an impression that is unique among all. It is core requirement of a logo design that needs to be taken care of precisely. No one likes to see generic logos and graphic designs being used in the branding of every company. It neither helps to grab attention, nor it makes their identity unique from one another.
To get an eye-catching brand look, you need to design a logo that is different from the rest. Unfortunately, many people do not pay attention to this factor and design generic logos that are of no use. In this article, we will discuss more about these logos, as how you can spot and avoid them precisely. Let's first start from the basics understanding the core definition of generic logos and why they are considered not a good choice for company branding.
1. What is a Generic Logo?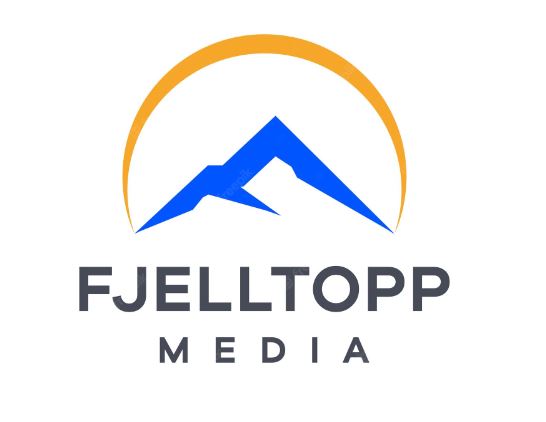 A generic logo is a type of emblem that looks very common to the eye. It is created with a design that is already used in other logos. People generally do not pay attention to their designs, as they have already seen it a number of times at other places. This is the core reason why generic logos should never be created for any brand. It does not helps to grab any attention, in fact poses a very poor reputation of a brand in the market.
Those designers that are not much experienced often create generic logos to just get rid of the given projects. It is a common mistake seen by them that also brings impact on their own reputation as well. Being a brand, you need to keep an eye on the logo design agency that is working on your company logo. You might have to get regular feedbacks from them to know about the status of the design. It helps to build a constant communication between you and the design team for a good period of time.
Here, it should be noted that using similar colors or fonts does not mean that your logo will be called Generic. Instead, the theme and style that it follows will give the logo a tag of generic or common. The reason is that these things are already seen by hundreds of people, hence there is no point of using them again in your logo design. If you will try to do so, then the logo will not have any sort of uniqueness. It will look plain and simple, just like the other logos that are already established and known to everyone.
2. How to Spot and Avoid Creating Generic Logos
No one likes to create a generic logo until the options are limited. It is something that can be avoided if you are really serious about designing a unique logo. There are some tips you need to remember while creating a brand logo, as that will assist you to quickly spot the elements or styles that are common in the industry.
Being a beginner, you would not have much knowledge about those points. But, don't fret as this article will help you to understand them properly. Below, we have listed different types of logos that are usually created. These logos can be saved from having a generic design by remembering some important points. Let's take a look at them in detail below.
2.1 Wordmark or Typeface Logos

A lot of brands prefer to create wordmark logos. It looks very neat and clean to the eye, offering a very subtle image of the brand. By using a typeface smartly, wordmark logos bring simplicity to the branding that also helps people to remember the company name. However, these logos can also quickly become generic if same font styles are used in the design. It is a common mistake done by the designers, especially when they run out of ideas or have limited stack of logo fonts to choose from.
Many fashion brands use wordmark logos, but still they look very different from one another. The reason is that they do not go with a plain font design as that is not an option for them. Due to having enough branding expertise, they know that a simple typeface will not do the job for them until it has something additional. They either make one letter recursive or introduce some sort of shape in the typography to make it look unique. That is how wordmark logos should be created to avoid any type of generic presentation.
2.2 Abstract Logos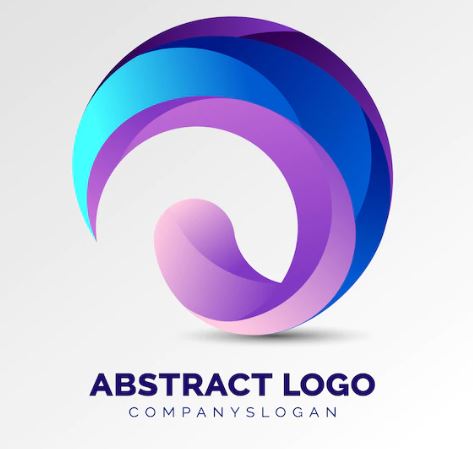 Abstract logos are yet another a popular choice to represent any brand identity. They look very creative and innovative to the eye if designed with a proper concept. Some people think that abstract logos are just a random design that does not have any thought behind. This is unfortunately a perception among many non-technical people who do not know what an abstract logo really is. While, we will not go into the details of this logo, but one thing that we'll mention here is that they are neither random nor easy to create. It requires great expertise to design these logos because a little mistake can totally ruin their design.
To avoid making abstract logos look generic, you have to keep in mind the shapes that are used by other logos. Try not to use any triangle or rectangular shape in the design as they are pretty much common. These shapes are used in different logos every now and then, hence there is no point of using them. You have to basically design a custom shape by yourself to bring a perfect flare of abstractness in the design. This custom practice will always work for logo designing, provided you also complete some prior research.
2.3 Iconic Logos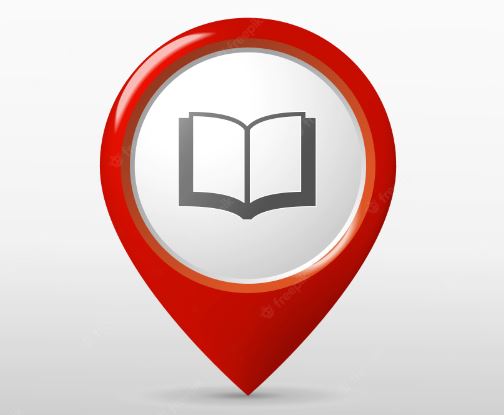 Many companies prefer to use icons in their logos as it makes the design quite decent. These icons are created on the basis of their business niche. It helps them to showcase the category where their business precisely belongs. From a user point of view, the iconic logos are easy to understand and they can be very helpful to know about the services of the company. However, sometimes, these iconic logos can also start to look generic. This mostly happens when you use similar type of icons in the design that are used in other logos. The lack of market research is one factor that leads to this mistake, hence you should always keep that in mind.
To avoid designing generic iconic logos, you have to first create a custom style that is unique from others. This will greatly depend on your own creativity and level of designing skills. If you have got out of the box marketing ideas for the company, then you can also surely come up with a catchy design concept. This will help you to stay away from creating a generic logo or a design that is seen commonly in the market.
2.4 Graph Logos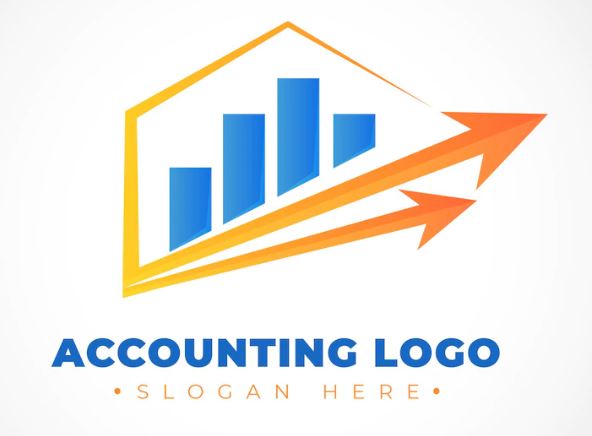 We have also seen many companies using graph logos to represent their identity. These are also a favorite pick of many businesses who want to showcase a sense of growth in their company. It looks great if designed properly using the right practices. The selection of colors and graph type is termed is termed very important in its designing. If you will select common graph types, then chances are high that your illustrative logo will look generic. This will not help to gather any attention, and people will simply ignore it no matter how which style is being used.
The best way to make your graph logos unique is by choosing a design that is not much conventional. Try to not use the common upward stairs or rounded spheres in the logo design. These shapes have been used many times, hence you have to come up with something new. You can build your own custom graph to avoid looking generic, as that gives the logo a better chance to not copy any previous design.
2.5 Globe Logos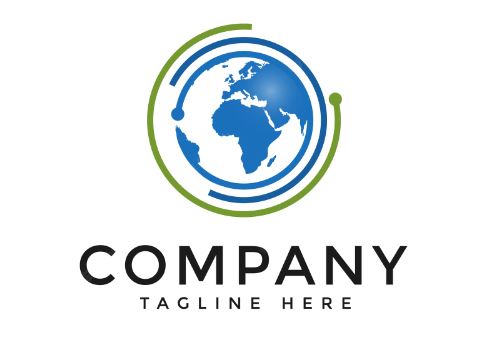 Globe logos are quite popular in the design industry. They are usually picked by those companies that are looking to build a global presence. They try to illustrate this idea through the logo, so that people can know about their wide existence. However, sometimes, they start to look generic by picking ordinary spherical logo design. This shape has been used thousands of times in the globe logos, hence companies should not expect to have any type of uniqueness while choosing the spherical shape.
To create globe logos, any abstract design could also work as long as it does not has any generic shape. If you are struggling to craft creative ideas for globe logos, try looking into some popular examples. You can certainly get good inspiration from them, provided you are searching with the right concept.
People Also Ask (FAQs)
A generic logo is a type of logo that is known commonly to everyone. It uses similar type of design elements that have been used at other places. These logos are therefore not recommended for branding, as they don't have anything unique to look at.
It is always said to not use generic logos for company branding. Their design features are very common, as they are already being used hundreds of times in other logos. This is a practice that should not be followed and avoided at all costs.
Any logo can look generic as long as it uses common design elements. However, there are some classes that can be seen as a common pick of many companies for logo designing, including abstract, iconic, wordmark logos and more others.
There is no specified list of colors used in generic logos. However, some commonly used shades in these logos include blue, red, black, green and more others.
The selection of design theme is very important in logo designing. You should never pick those themes that are commonly used in the market. This includes things like spherical structures, animal vectors, star shapes and more others.
Final Words
That concludes our entire article in which we have discussed about generic logos in detail. It is quite important for companies to avoid creating these logos. Their style and theme is very common, hence they cannot help your brand to showcase a new identity in the market. This article has listed few logo types that could look generic sometimes. It is very important to spot commonly used mistakes in them and, so that they do not get ignored by the customers. The tips defined above will help you to find and correct them without making the logo design look bad.
Meanwhile, if you are looking for a company that could help you to design unique brand logos, get in touch with us today. We have got the expertise to deliver quality work, just according to the given branding demands.