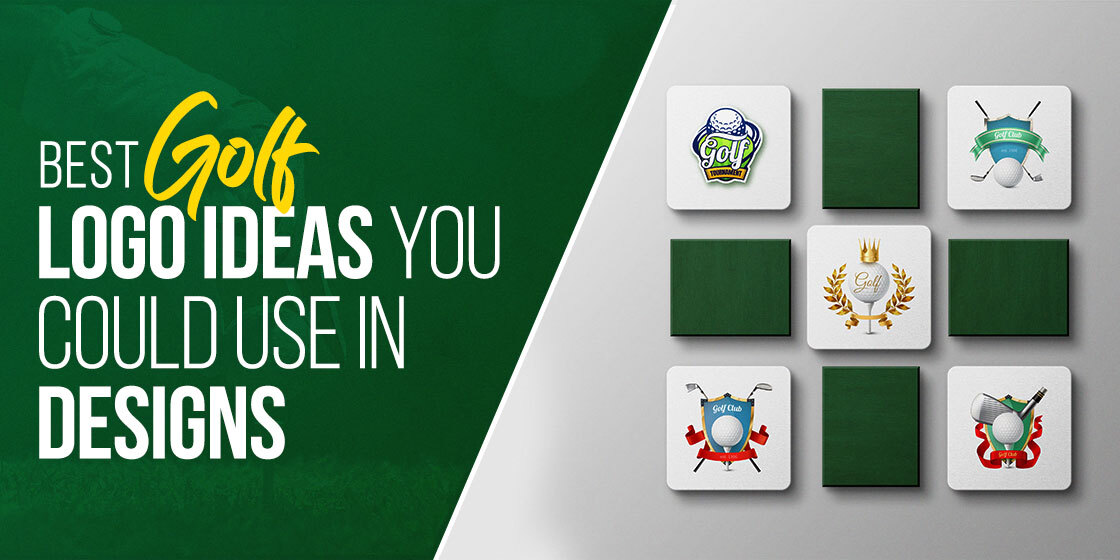 Know How to Design Golf Logos Perfectly According to the Trends
Golf is one of those sports that is loved by millions of people around the world. Its subtle gameplay is quite different to what we see in other sports. Apart from adults, youngsters too are quite fond of this game, which is why its expansion in different parts of the world is exemplary. This is one of the core reasons that has allowed golf academies to open in bulk. They use unique golf logo ideas to create their emblems that can attract more people. This way, these academies are multiplying the interest of the game among the young generation, so that more children can take part and help the field to grow more.
Talking specifically about the branding perspective, the logo designing of a golf academy is hugely important. Just like any other business, these logos help the academy to build a recognition in the local market. People get to know about the academy by looking its branding materials in which golf logos play an important role. It is therefore advised to take professional logo design services to create these emblems properly, so that it can exhibit a perfect image of the academy.
In this article, we have discussed different golf logo ideas in detail. This will let you understand their importance, as well as how to design them perfectly according to the requirements. Let us first look into the significance of these logos in academy branding, so that we can understand their market importance.
1. Why Creating a Quality Golf Logo is Important?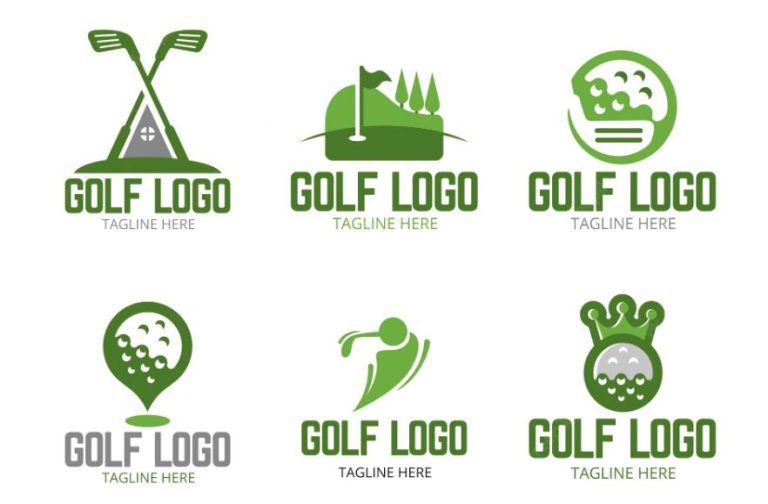 Every sports academy needs to represent itself strongly in the market. Same is the case with golf academies, as they also need to build recognition in the market by showcasing unique logos. This could be done by taking services from the professional designers, as they provide a lot of golf logo ideas to make the branding strong. Their experience in the market helps them to deliver quality logos every time, rightly according to the given requirements.
The branding perspective is said to be the most important one for creating the unique emblem logos. It lets the people know about the existence of an academy that offers state of the art golf courses, playing gears and other facilities to the enthusiasts. Without having a logo, a golf club will never get the required recognition in the market. It is crucial for the marketing of the club, especially when it is tied with the competition in the market.
Besides golf clubs, any franchise that is representing some specific team of golf players also needs a logo to build its identity in the sports arena. All the top franchises in the world use engaging logos to represent their association with the golf circuit. It provides them a professional representation that helps them to build a fine repute in the industry.
2. Best Golf Logo Design Ideas & Tips You Need to Know About
Creating a golf logo is not as easy as you think. You cannot just put a golf club and a ball in the logo to make it engaging for onlookers. It should have additional elements in the design that can make it different from the conventional purple logos.
If you do not have many golf logo ideas to start with, take a look at some of the tips given below. This will help you to come up with better designs rightly as per the trending standards.
2.1 Start with a Concept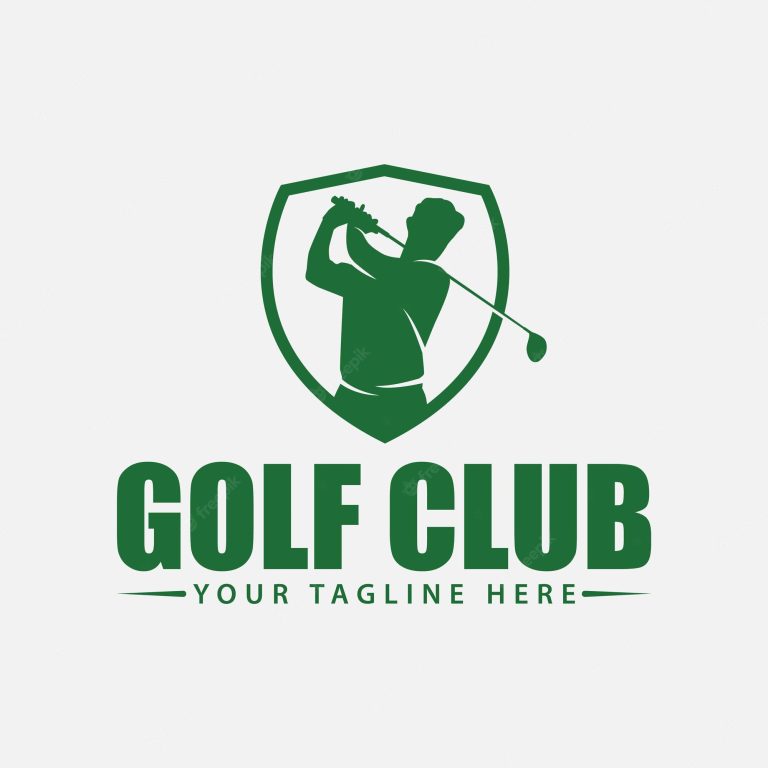 Every graphic design starts with a concept. It is the universal method you have to follow for every project. Whether it is a logo or web design, concept building is very important in these type of work. You have to first conduct the analysis before starting the execution of any graphic design project. A golf logo design also follows the same method. It cannot be done effectively without having a concept in mind. If you are doing so, then most of the time you'll get puzzled in between the work.
Having a clear picture in mind allows you to follow the specific design methods. It do not disrupts you with any ambiguity. Instead, it offers a clarity about the design and how it should be created. You select the right tools and methods to picturize that concept, which eventually eases your work on the project. It also provides different types of golf logo ideas to start with, allowing you to choose the best among them.
2.2 Follow Popular Golf Logos
It is best recommended to follow popular golf logos to build your own. The beginners who do not have much golf logo ideas to work with, can follow these emblems to get started. There are many examples available on the internet that could give them some sort of inspiration. They can analyze how these logos are made, as well as what gives them a distinctive look among others. It will automatically create different types of options in their mind, allowing they are focusing it with the right approach.
Meanwhile, keep in mind to not copy their designs entirely into your own logos. Sometimes, people make similar types of logos after following a specific symbol. This is not only a needless replication, but it could also take you to the legal troubles should the other party decides the file the logo infringement case. It also works vice versa when your golf logo is copied by someone else. In this case, you need to first copyright your logo to avoid this type of blatant infringement. If you do not know how to copyright a logo, try first learning about it by visiting the official sources.
2.3 Use Different Golf Clubs in Prototypes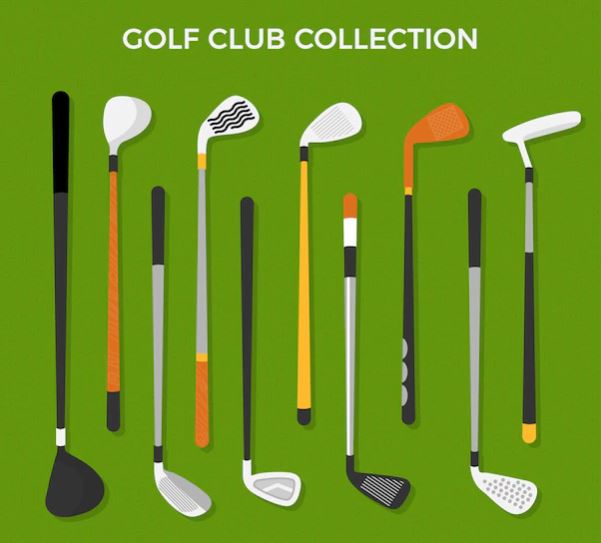 Using golf clubs in the design is considered to be the best for logos. It becomes self-explanatory after looking at these golf clubs that the logo belongs to any franchise or professional player. However, designing these golf clubs with uniqueness is another thing you need to focus on. The golf clubs should not be designed simply, as that will give a very conventional look to the logo. Instead, they should be created with some sort of style to make the emblem catchy in looks.
Meanwhile, also remember to pick the right colors for golf clubs. You can choose different combination for it based on your requirements, but it is recommended to keep it light. This type of theme gives a very subtle touch to the logo, allowing it to look decent to the eye. You can also design it a with a color combination of white and green, as that will illustrate an ideal theme of a golf club with a green grass.
2.4 Use Catchy Typography in Golf Logos
Many sports franchises prefer to use wordmarks alongside their logo. Same is the case with the private clubs that own golf courses. They want to represent their identity with a unique symbol, but also wants to highlight their names in the logo. It is preferred because they want to let the people know about their name. This is quite natural for every sports center, whether it is a golf place or any other sports hub. It is specifically chosen when the clubs have opened recently, and they want to promote their full identity with a strong logo in the market.
Ideally, masculine fonts should be chosen to write the name of any golf center. This is a typeface that looks solid and vibrant to the eye. Besides that, you can also select other lettermark classes, but make sure to pick them according to the given requirements. Their sizing and placement alongside the primary logo is also important, as both of them should be positioned in the design neatly.
2.5 Create a 3D Styled Golf Logo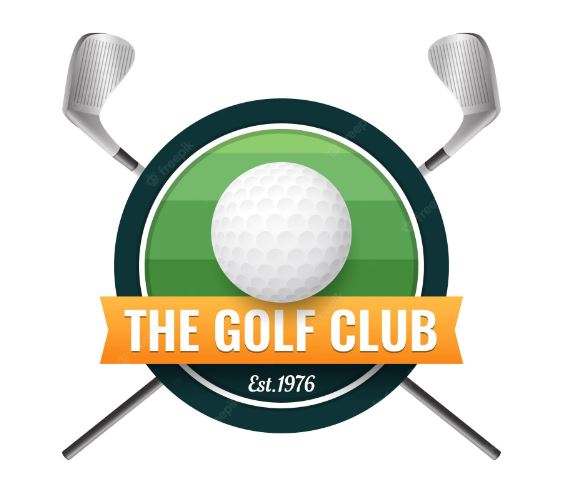 Many designers prefer to create logos in a 3D style. It is the go-to method of many designers because of its stunning visual appearance. For golf logos, the 3D design is a perfect choice because it provides the logo a subtle look. However, creating 3D design is not always as easy as you think. It requires great technical skills to bring perfection in the final design. Due to this fact, it is normally observed that only experienced designers are picked to design 3D logos. Their expertise in creating 3D art gives them an edge over the intermediate designers, allowing them to become the first pick in the lot.
The 3D styled golf logos also get more attention due to their realistic visuals. And not just digital, but they look amazing when print on paper. The quality of these logos can be considered one notch higher as compared to other peers. Moreover, colors look more vibrant on them, which is basically a good aspect for golf logos.
3. Famous Golf Logos to Get Inspiration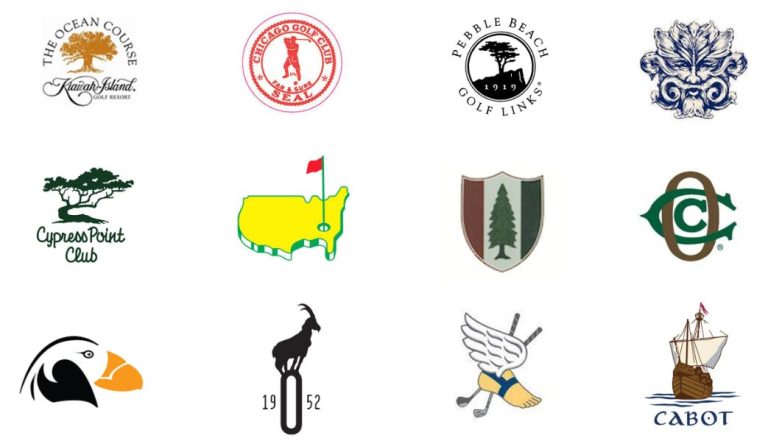 Being a beginner, you would not have much knowledge about golf logo designing. In this case, your best bet is to learn from those golf logos that are famous in the market. This can give you different types of golf logo ideas based on your requirements. It is termed to be a perfect technique to not only get ideas, but also learn some good tips from the designing of famous sports logos.
Searching over the web, you can find plenty of names that are popular in the golf arena. You can take a look at their logos to learn how they have built them using different types of techniques. This will broaden up your mind in terms of giving various golf logo ideas that suits your requirements.
If you still do not know about the popular names in this sports circuit, take a look at the cluster given below. It has listed some of the famous
golf logos that have always remained a center of attention in the market.
People Also Ask (FAQs)
Logos are considered very important for company branding. They represent the identity of the company, allowing people to recognize their services through it. Hence, it is advised to build quality logos that can properly demonstrated the identity of a company.
Creating a unique golf logo is important because it separates your identity from others in the market. All the top golf franchises representing different players have created their logos uniquely to grab the market attention. It is an important attribute that is considered essential for company branding.
To create an engaging golf logo, you have to first start with a clear concept. This will help you to get different golf logo ideas while working on the project. Besides that, also try to look into some famous golf logo examples to learn few practical tips.
Golf logos should be ideally created with white and green colors. These two are the most resembling shade to this sport. However, you can also choose some other colors if you are not typically representing golf club and course in the logo.
There are many golf logos related to different franchises and golf courses in the world. However, some of the highly popular among them includes Old Palm Golf Club, Pike Creek Golf Club, Cedar Hills Golf Club and more others.
Final Words
That concludes our entire article in which we have discussed about different golf logo ideas in detail. These little tips will help you to design a quality logo that can grab people's attention at the first glance. Many beginners often commit mistakes while designing golf logos due to lack of knowledge. This article is a perfect reading piece for them to grab some good knowledge. It will offer them plenty of golf logo ideas to get started with, provided they have made their concepts pretty clear.
Meanwhile, if you are looking for an agency that could help you to create quality golf logos in an affordable range, contact us today. We have number of designers that will help you to design unique golf logos as per the given demands.