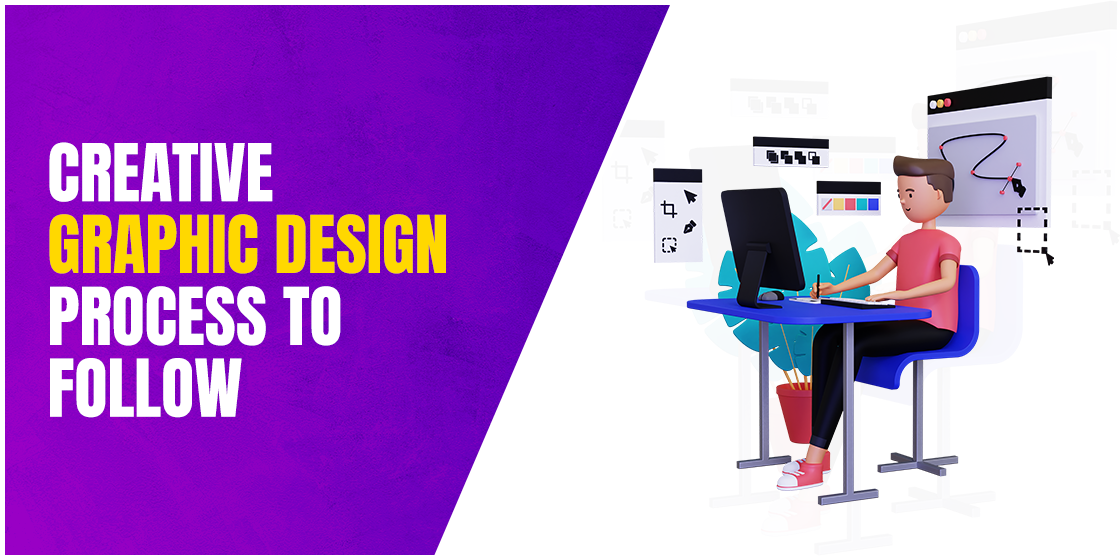 Know About the Graphic Design Process in Detail
Considering the rise of jobs in graphic designing, many youngsters are preferring to venture in this field. It offers lucrative opportunities to get connected with the reputable clients, allowing you to earn a handsome amount of income regularly. But to do that, you need to master the art of designing. You have to understand the graphic design process that can offer quality end results. This is the basic requirement to become a good designer and perfectly make a name for yourself in the market.
Unfortunately, many beginners do not pay attention to this fact. They try to start and complete the design without having any plan or process. This results in a lot of difficulties for them, especially when they are starting as amateurs. They either get stuck in between the design or randomly complete it without having any creative attributes.
To avoid this ambiguity and confusion, it is always advised to work according to a specific graphic design process. It simplifies the whole job for designers, provided they have strategized all the things needed in the design. If you are not sure what that graphic design process is or how it can be formulated, read this article in detail.
It has defined the complete process that allows you to move step by step on every design work. Let's first understand why the graphic design process is crucial for the designers to create a masterwork.
1. Why You Need to Learn Graphic Design Process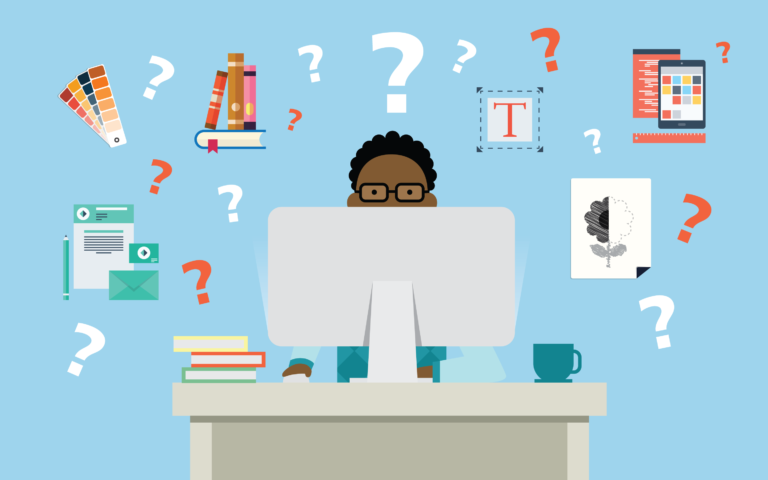 It is a known fact that great brainstorming and planning is required to do any kind of work. This is the basic need to perform any job and get the required results. The field of graphic designing specifically demands you to be organized. Without having any plan or process, you will get nowhere, no matter how creative or smart your design ideas are.
It is therefore recommended to go through a complete process while designing logos, banners, stationery design, etc. for any client. It not only simplifies the whole process, but also saves a lot of your time. The process provides a streamlined path of graphic designing, provided you have performed all the perquisites smartly.
The graphic design process also helps you to manage the team smartly. A lot of times, a graphic design agency integrates multiple people into a team when the design work is lengthy or complicated. Having the process in place allows you to synchronize the work between the team members. It provides better management of the work without causing any confusion or mistakes in the required design.
2. Graphic Design Process in Detail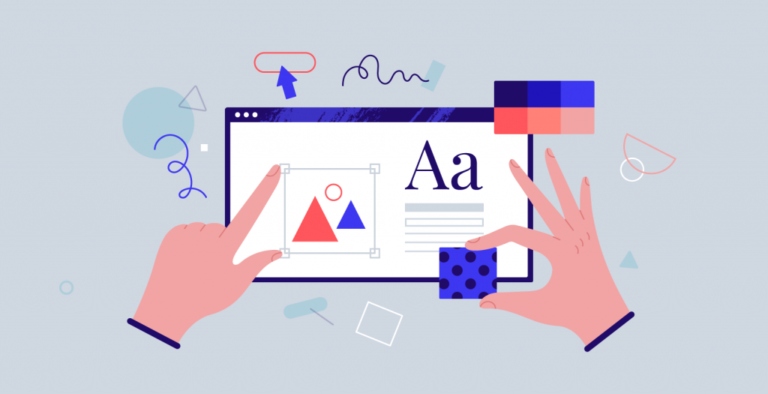 Graphic designing requires you to be creative and smart in picking the right elements. This can be done when you follow the process. Any abstract or vague attempt to design different types of logos or banners will simply end in disappointment. Your design will go nowhere despite having the best concept or color theme. Basically, it will not attract anyone's attention, nor will give your branding any type of edge.
It is therefore recommended to derive and use a proper graphic design process before starting any project. If you are struggling to build a design plan that can cover all the bases, take a look at the process given below. It has defined everything step by step, allowing you to understand the benefits of every stage.
Let's take a look at the graphic design process below.
2.1 Create a Brief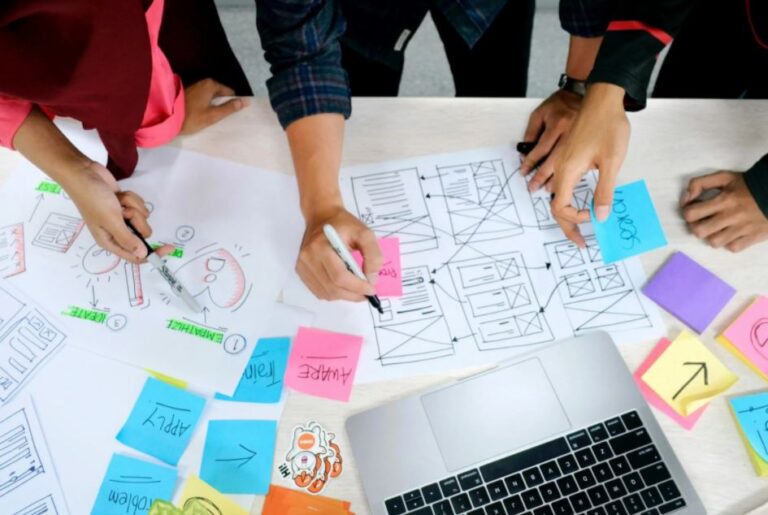 It is a known fact that every task needs a proper brief at the beginning. The importance of this document cannot be ruled out by anyone. It chalks out different key points in your overall design strategy, allowing you to finalize the plan smartly. If you will not create any brief, then you will find trouble in the brainstorming session. This will not only waste a lot of your time, but will also invoke confusion in your mind.
To stay away from all these, it is best advised to prepare a brief at the first stage. You will need to list down various queries in this brief given in the project requirements. This could include different things, such as picking the style, lettermark usage, vector elements and more others.
If you are not sure how to make a brief before starting a graphic design project, take a look at different samples available on the web. It will give you a decent idea how to prepare a brief and work on the design project according to it.
2.2 Start the Research
After creating a detailed brief, it is now time to find the appropriate answers. The next stage definitely refers to the research process in which you will be gathering the required solutions. This stage will also include a vast competitor research, enabling you to know what others are doing in the market.
The competitor research gives you a nice pathway about how to approach the design. It provides critical information about other's work, so that you can adjust your design as per the current graphic design trends.
As a designer, you have to take a decent amount of time to do the research properly. You might have to look at different designs available on the web to get a firm idea. This will let you know what type of elements are needed in the design to match it with the quality of others. Also, the research phase will give you a proper estimation of time, rightly as per the complexity of the project.
2.3 Brainstorming with the Team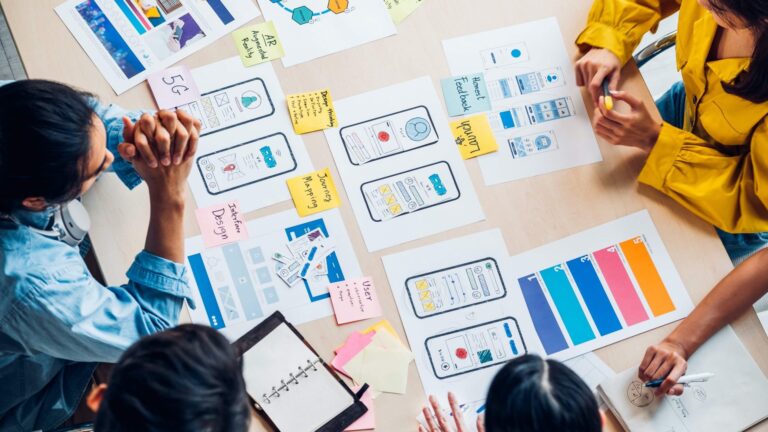 After getting your research phase done, move to the next task of brainstorming. It is also a very painstaking process in which you will collect different information about the design. Not just that, but if you are working on a bigger project in which multiple team members are involved, then you would obviously have a bigger brainstorming session.
According to the top graphic design experts, the brainstorming session could take days or even weeks. It basically depends on the complexity of the project and number of variations required in it. We all know that all the design projects are not the same. Coming from different backgrounds, they require different types of graphic design solutions that can cater to their audience.
Being a designer, you have to make plans for every project according to their given requirements. The development of briefs in the first stage comes very handy here. You can research and gather ideas according to it. This saves a lot of your time, allowing you to find the answers for the pinpoint design related questions.
2.4 Create the Design
Once the research and brainstorming session has been done, it's now time to move towards the actual design. This is the main process in which you will be designing and implementing all the concepts acquired above. It is therefore said to perfectly analyze all the things in the earlier stages, so that they can be implemented later in the design.
Meanwhile, keep in mind that this stage will take a lot of time. It is something in which you will be testing and designing the artwork again and again. The reason is that design ideas populate with the passage of time. The more time you will give to the design work, the better it will offer results to you.
If you are facing difficulties in creating the design, try some of the premade samples available on the internet. Nowadays, there are many websites that offer different types of templates. You can use any one of them if their style looks similar to your design. Some of the sites like Freepik, Shutterstock and more provide tons of premade vectors. Using them, you can create any design quickly, provided you have the knowledge about their customization.
2.5 Refine the Design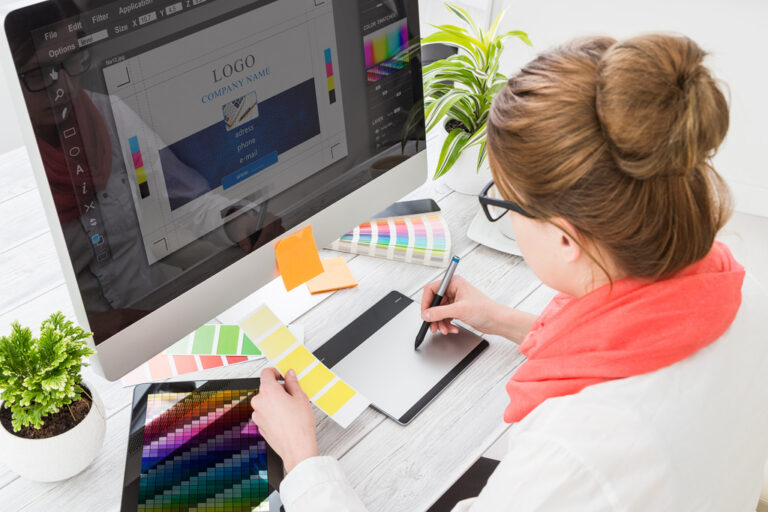 Now that you have finished the first version of the design, take a look at the areas that need improvement. It is a necessary practice that allows you to know how to refine the actual design. A lot of times, designers do not pay heed to this little process. They think that their design is good enough to go forward, which actually is not.
We all know that the room of improvement is always present in every kind of design. This is the reason why many big brands always rebrand themselves after a particular time. Not just for marketing, but they do this to become better in terms of staying up with the trends.
The retesting and evaluation also helps you to add extra things that were not present in the initial requirements. Many times, clients propose late changes in the design due to lack of communication. This could be accommodated in this stage when you will be revisiting the actual design. You can incorporate that stuff into the design if they are easily adjustable. Many times, this could also lead you to a big overhaul. This could be a cumbersome process, but it eventually makes sure to complete the design having all bases covered.
2.6 Presenting the Design
The next phase that is very important in this overall process is the presentation of the design. We all know how difficult it is for the designers to get client's approval. Many designers argue that getting the client feedback is the most cumbersome thing in the whole process. The reason is that they often ask to completely change the design if it's not being made according to their requirements. This irritates a lot of designers, as they do not want to go again in the overall design process.
The best way to solve this problem is to have clear communication with the clients from day one. It provides both parties better information about the project. They can ask and rectify different problems with each other, if the communication goes in the smooth direction.
The advantage of having the earlier conversation reflects in the presentation stage. It streamlines the positive feedback from the clients, allowing your design to get quick approval. Though there would be some little changes still required, but that wouldn't completely change the overall state of the design.
2.7 Final Delivery
After getting the client feedback on the design, you will need to fix all the changes. Consider this as the final work on the project because after that it will be handed over straight to the clients. All the things that were asked in the presentation must be fixed in this phase. Whether it is about color combination or typography, make sure to rectify them correctly as advised.
Meanwhile, besides fixing up the given stuff, also keep in mind to export the design in the correct file format. It is noted that designers often send wrong file formats to the clients. This type of mistake is mostly done by those who are new in the field. They do not know how to deal with any client and finish projects with them.
As a result, it takes their whole project into vain despite doing days of hard work. The clients generally do not have much information about the design files. It is therefore recommended to send them the exact files that are needed for printing. Generally, raster files are used for printing, such as JPG, PNG, PDF and others. In some cases, if your client asks for files that can be customized, send them vector files as well. Just make sure to properly arrange or name them in different folders, so that they can identify them for the given purpose.
3. How The Graphic Design Process Provides Better Results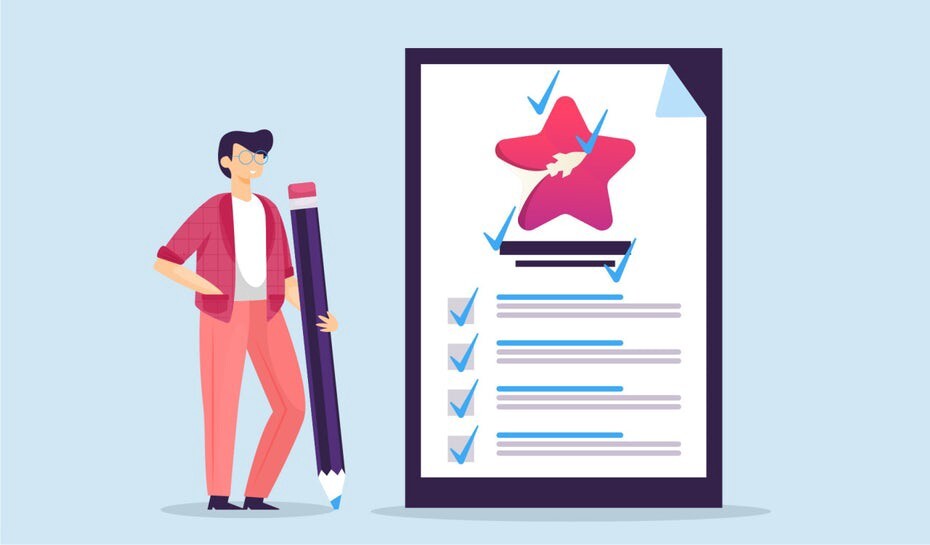 The graphic design process helps to offer the required results. If you follow it religiously, you will always get quality designs. The big reason behind that is the completion of different jobs in specific intervals. It allows you to pay more attention to every step without overlapping any of them. This reduces the confusion and allows you to focus on a particular job at one time.
From ideation to designing, every phase is handled in a different manner which eventually produces better results. Meanwhile, it should be noted that these phases must be given a proper time. You cannot cut down or manipulate their timing, as it will only result in disappointment. So, always remember to give every stage its required time so that you can get quality results.
Frequently Asked Questions
Graphic design process provides a complete pathway to design any artwork. It simplifies the development of logos, banners, brochures, etc. with complete perfection. Any beginner who wants to solidify his designing skills must need to learn about the graphic design process.
The graphic design process consists of four important phases. This includes definition, creation, feedback and delivery. All of these stages help designers to create stunning artwork according to the requirements.
Graphic design process is important because it provides you a path to create quality design. Using it, you can design different types of artwork by focusing on their details.
The in-house graphic design process is not much different from the conventional process except involving the whole team. Each member is designated for different tasks, as they are done separately to enhance the project focus.
By implementing a graphic design process, we make sure to plan all stages of the design accurately. It reduces the confusion in the process, allowing you to focus and complete every part of the project.
Conclusion
That concludes our whole article in which we have discussed the graphic design process in detail. As a beginner, you must need to know about this process because it helps you to approach the overall design correctly. Many times, designers do not consider this fact and try to create different types of designs in a hurry. This doesn't offer them any kind of positive result, despite using quality themes and design softwares.
It is therefore recommended to follow a well-planned graphic design process to get better results. It not only simplifies your effort in the job, but also saves a lot of time. For beginners, it is highly advised to learn and implement this process in every design. This whole organization process will break down everything into little details, so that you can focus on each task individually.
Meanwhile, if you want to get graphic design services from a top agency that is reputed in the market, contact us today. We will provide great design solutions according to your requirements, rightly as per the latest trends.