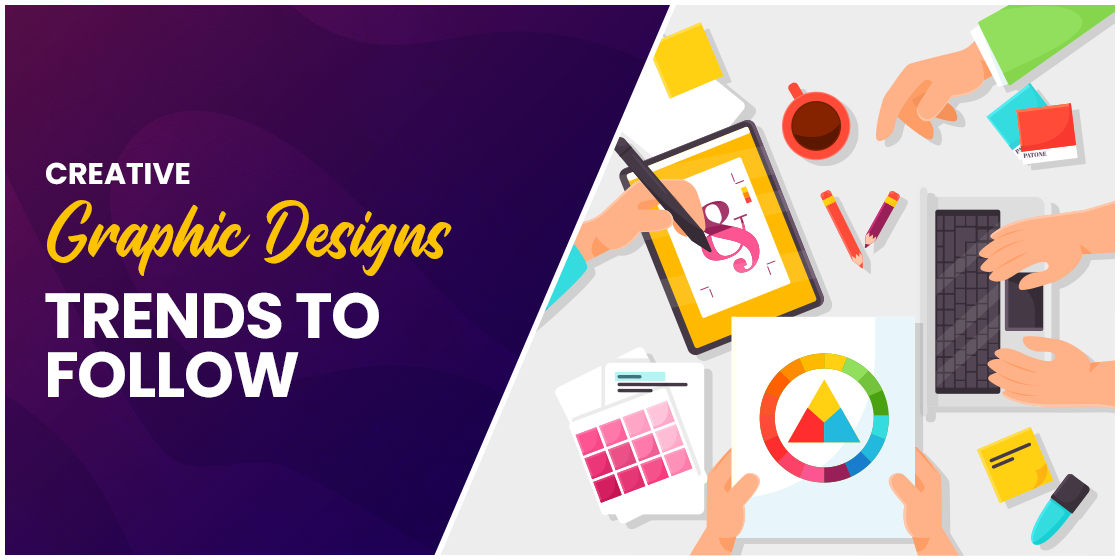 Sustainable Graphic Design Trends You Should Consider This Year
We all know about the fact that the design industry changes its trends like a fluid path. It keeps on evolving with the passage of time, showcasing different types of art and styles regularly. As a designer, you need to keep yourself updated with the latest graphic design trends. It helps you to design creative artwork that precisely engages eyeballs effectively.
If you have analyzed the graphic design trends during the last couple of years, you must have seen great change coming in its path. The reason is that design tools and practices are continuously evolving in our industry. Designers from around the world are regularly inventing new styles and art designs as per the emerging requirements. It has allowed the industry to grow rapidly, giving every designer a new way to express certain things.
Moving on to 2022, this industry will continue to move in the upward direction. This means that people need to update themselves with the latest graphic design trends that are coming new in the industry.
If you are also looking to optimize your skills according to the latest graphic designs trends, read this blog in detail. It has listed some of the best graphic design trends that will take more precedence this year due to offering stunning art creativity.
Let's first understand how to keep up with graphic design trends when it is always changing frequently with each passing year.
1. How to Keep up with Graphic Design Trends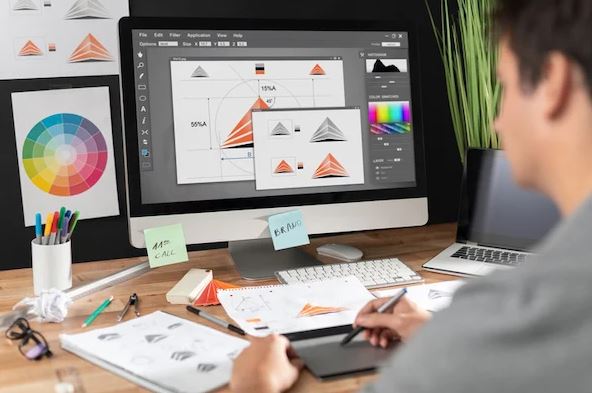 As a graphic design agency or designer, it is your prime responsibility to learn new things and keep your skills up to date. Without having such passion, you will never become a good designer who can cater to different artwork requirements.
There are various reasons why every designer must need to keep the learning passion alive as long as he is working in the field. We all know that the design trend that is hot favorite today will definitely get blurred with the passage of time. Afterwards, a new trend will take its place and will rise up more quickly in the market.
This is the primary point that should be focused by every designer. They can keep up with these trends by regularly searching them over the internet. It is indeed a vast medium that provides definite answers about anything. For graphic designers, it is the best medium that will let them know about the current practices, provided they are interested in it.
2. Graphic Design Trends Now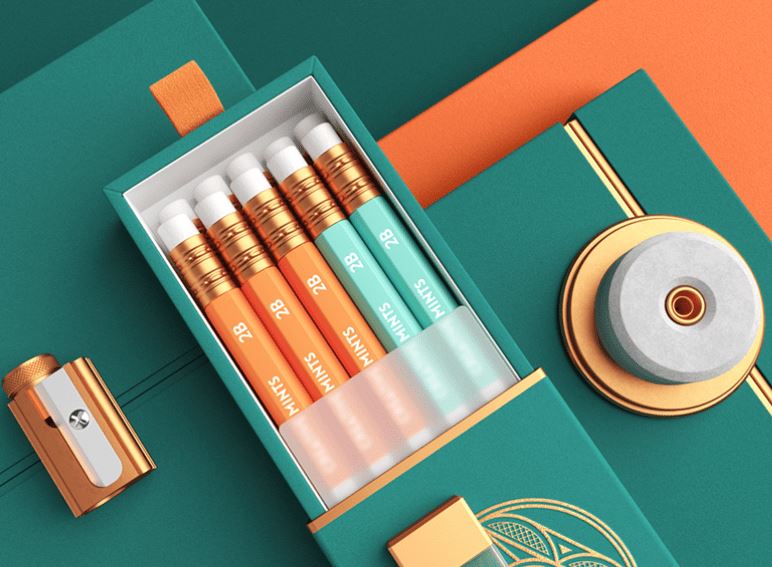 Looking at the continuous evolution of the design industry in 2021, we can expect a bit more pace in 2022 as well. It is therefore advised to keep yourself ready for the new trends, so that your work can get more engagement and recognition in the market.
2.1 Diversity in Visuals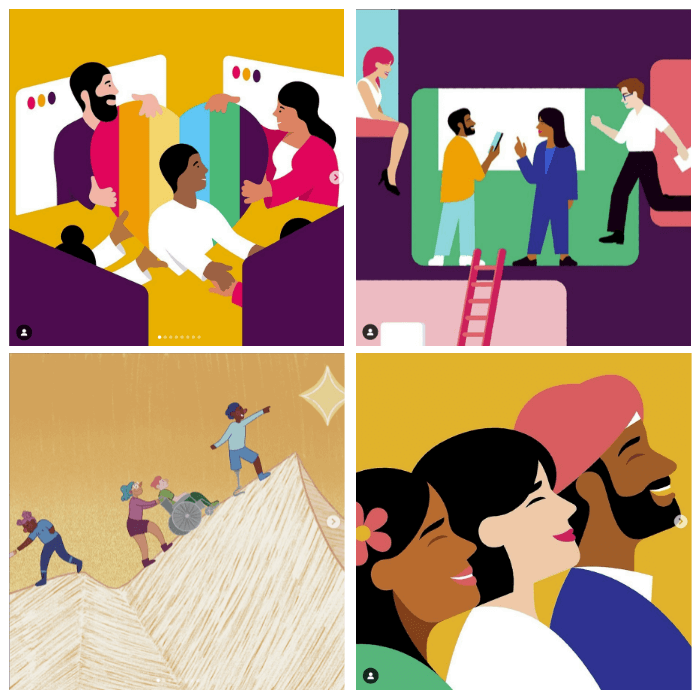 Partially yet effectively, it can be said that people have started to embrace diversity in the community. It is a good change that is also getting visible in different types of graphic design artwork. The good about portraying diversity in design is that it offers a sense of broadness and freedom to the people. This brings a creative vibe in the designs that engages more people towards it.
For those designers who do not know how to bring diversity in an art, take a look at the on-page design examples of Slack. The company has started to showcase more unique things on their designs, giving a stunning message of inclusiveness. Their landing pages offer a fine example of it in which people from different faiths are shown working together.
This is just one example of bringing diversity in the design, as you can always come up with new ideas. Just make sure to keep them relevant with your design, so that it can become all inclusive.
2.2 Including Fun Data
The next thing that is also highly relevant in the modern design trends is the use of fun data. This is a very creative technique to showcase something interesting in your designs. Many companies regularly use these types of designs to showcase their products/services stats to the customers. It makes the whole design highly interactive, encouraging people to look at the data defined in the form of numbers/texts.
Including data in your design also helps bigtime in brand marketing. For example, a product design with no successful sales or reviews will certainly not get much attention. On the other hand, a banner with creatively defined sales stats will definitely get more views. This is basically a psyche of people to engage more with the designs that are better expressive. It helps them to relate with the design and understand its message appropriately.
If you want to make your designs interactive for the users, try to add fun data into it. This will make them more engaging, offering people a better message to look into.
2.3 3D Design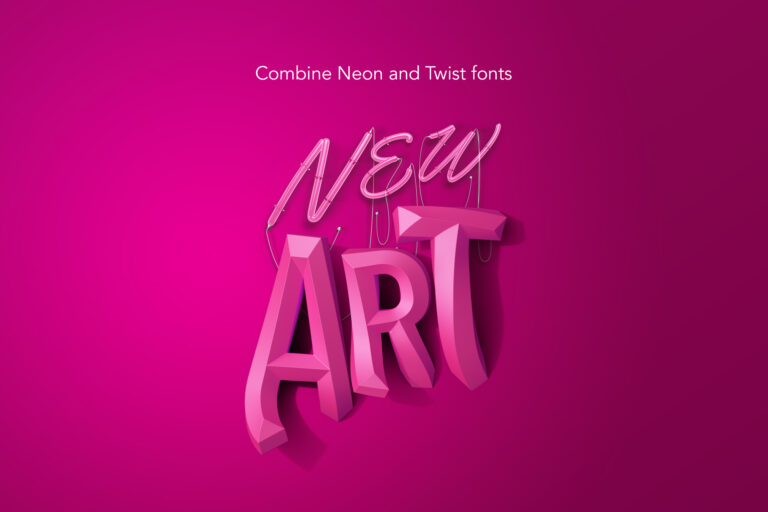 Another trend that will take center stage in 2022 is the usage of a 3D design. It offers a very creative type of artwork that suits best to demonstrate any product/service with realism. The individual who is working on the 3D design also matters a lot in this regard. It is a design subject that needs expertise, as well as right knowledge for the job.
To make your design artwork unique, you can pick various areas to apply 3D design. From fonts to banners, it is up to you to pick the right element that should be designed in 3D. Normally, you should select the main branding materials for 3D designing as they are more relevant for marketing. They generally get more of an impression from the audience as compared to other attributes.
Once you design them creatively, your brand representation will definitely get a stunning look. It not only offers an attractive design, but also a fresh look of the relevant design.
2.4 Maximalist Design
Bold graphic designing isn't a new thing for the designers, but now they have to move one notch higher from it. The idea of maximalist design is quickly heating up in the industry, rightly due to its alluring style. It is a concept that creates balance between elegance and bold designing, allowing you to portray the image strongly.
You might have seen different types of voguish and bold designs are now being used on websites. That is because it provides a solid image of the business that helps to attract customers' eyeballs quickly. For example, the use of high gradient red and blue colors brings a perfect match of maximalist design, giving every type of branding product a stunning look.
If you do not have much knowledge about maximalist design, try to take help from Google web searches. It includes a variety of designing concepts, such as bold color combinations, high contrast patterns and more others. Picking one of them depends on your own choice, specifically according to the given requirements.
2.5 Retro Art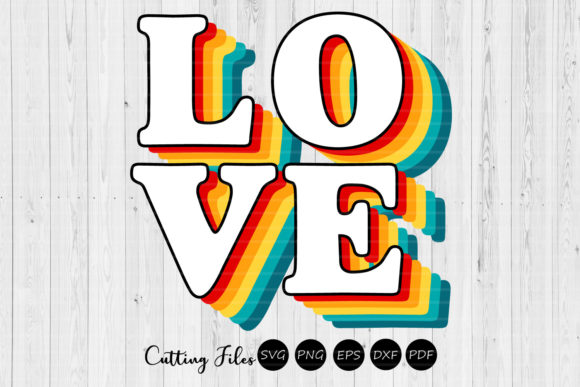 The evergreen art of the 90's will never get out of context for the creative designers. Their different versions and renditions come into the graphic design trends from time to time, especially when it is related to the fashion industry.
As a designer, you can find a lot of stuff to play with in retro designing. Some people think that its only about vintage fonts, but certainly it is not. You can add different types of flairs in your design to bring a stunning nostalgic feel. It could be colors, styles and more other stuff according to your design requirements.
Many fashion brands utilize this design technique to add a retro feel in their advertisements. It enables them to give their design a flawless touch, making them more memorable for the targeted audiences. You can certainly learn this great technique by watching the advertisement designs of Gucci, Balenciaga and other brands. It will let you learn the specific art of using retro colors, provided they look accurate with your overall designs.
2.6 Expressive Typefaces
Another thing that will remain important in this year's design trend is the usage of expressive typefaces. Being a designer, we all know how crucial these typefaces are in any image or design. They enable your artwork to define the message boldly and get more engagement from the people.
It is therefore advised to pick the typefaces wisely for your design. You cannot simply pick them randomly, but have to be very smart knowing all the intrinsic details of the design. From background to colors and styles, the font trends should be selected after looking into different attributes that are related to your design.
To keep up with the modern trends, you can go for the expressive typefaces. They look bold and solid, giving your overall design a stunning presentation. You can find types of them available on the internet, primarily on sites like fontspace, myfonts and more others.
Meanwhile, also remember to pick the right colors and sizes for these fonts. They look appropriate when used with the right combination, specifically when used for brand advertisements.
2.7 Creative Logos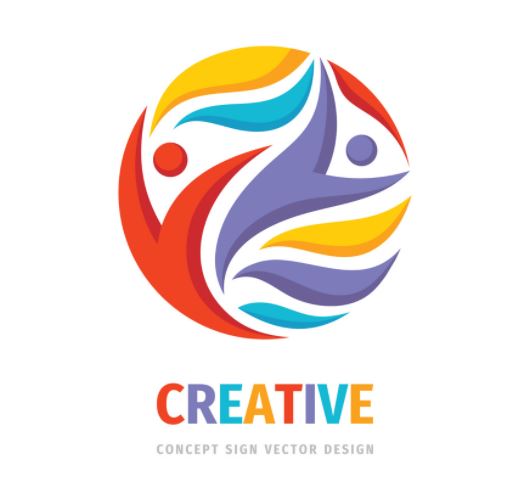 Logos are an important part of branding. They allow your business to get a professional recognition in the market, provided they are designed creatively. People generally surfing on the internet, find your business through the logos. It is therefore recommended to design them carefully after looking at all the trends and latest practices.
Nowadays, you can find different types of logos being used in the market. Some companies prefer to use minimalist logos, while some go for extra-voguish designs. Basically, all of this depends on your business requirements, such as how you want to showcase it in the market.
Using creative logos, you can certainly get that engagement from customers. It will enable your brand to get an artistic representation in the market, precisely to outclass branding competition in the industry. You can take a look at the examples of other brands to know more about the creative attributes of logos. Meanwhile, there are also tons of free stock available on the online marketplaces that could help you to grasp its idea. You can then customize them according to the requirements that suit best for your branding.
2.8 Solid Backgrounds
The background also plays a vital role in making any design attractive and engaging. Gone are the days when you can just use pale white backgrounds to demonstrate products in advertisements. People now want to see vibrant designs that can tell a lot of stories through colors.
To create a solid background, try to first analyze the theme of your overall design. This will give you splendid ideas on how to pick the right color and create backgrounds accordingly. If you do not have knowledge about the current trends, visit some of the popular online design sites. These platforms will let you know what is trending in the market and how you should use them.
Meanwhile, if you are looking for some live site examples, take a look at the web design of Spotify. They have really used colors to perfection while designing banners. Their overall representation looks highly bold, giving the website a tremendous chance to grab eyeballs instantly.
Another identical example of using solid background in the design comes from the Similar Web. It has used high gradient blue color to perfection in the home page banner, giving the whole design a stunning illustration. You can take good lessons from this site to create solid backgrounds, precisely according to your brand theme.
2.9 Abstract Art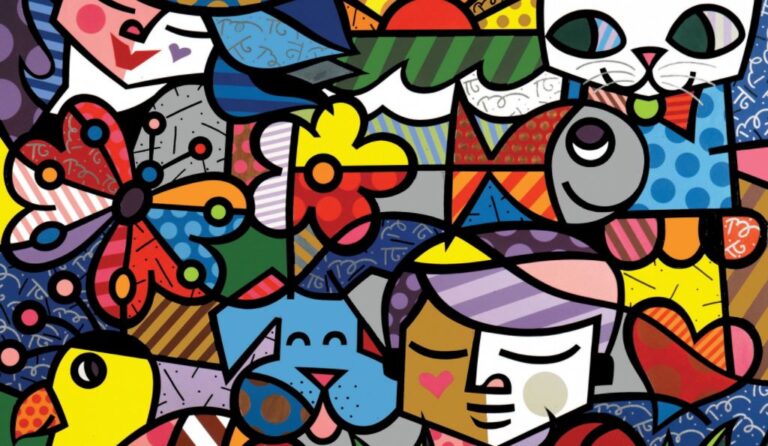 Sometimes, you can take a bit of a changed approach while designing branding elements. It is not written anywhere to always use conventional styles to create anything. You can always bring up new things that can add a flare of creativity in the design, provided they are equally relevant to the brand.
Using abstract design, you can certainly achieve that uniqueness in a spectacular manner. It is not a random design, but a wise collection of colors used to portray the theme of your brand creatively. Nowadays, you can find many designers preferring to go for abstract art. They know that it can bring a touch of elusiveness in the design, if the practices and colors are being used perfectly.
To use the abstract art properly, you need to first finalize the thoughts about your design presentation. The reason is that you cannot just add up different colors to create an abstract art. Instead, you have to be decisive in picking those shades that can show the liveliness in your brand. This could be done when you have complete knowledge about the business background and how it is unique from others.
2.10 Social Post and Stats
Many brands have started to engage the audience by showing authentic social stats and posts. It is a very new kind of technique that allows you to bring an additional engagement feature in the design. We all know that people generally believe the reviews and stats collected from social media. Hence, it is certainly a good idea to use them on your advertisements, so that people can take a good note of them.
Many top companies are utilizing this technique to increase their engagement. It not only makes the visuals interesting, but also makes them relatable for the onlookers. You can certainly use social reviews and stats from multiple platforms easily. It will give your designs, specifically product advertisements a genuine look, allowing it to get more attention from the users.
3. Graphic Design Trends Post Covid
We all know how pandemic has changed different things around us. The graphic design trends have also taken a hit by the continuous rise of Covid-19. People are now using more thought-provoking designs to educate the community about the current pandemic. It is a great way to let the people know about the severity of the current times and why they should act together to beat the pandemic.
It can be perfectly said that the graphic design trends post Covid have changed a lot. The usage of insightful designs has taken the lead, allowing people to understand the great social responsibility. The startups can certainly take some leverage from this trend, as it will help them to showcase their positivity towards the community.
Frequently Asked Questions
Those trends in the design industry that are not changing rapidly with the passage of time are called sustainable graphic design trends. They remain ever-green, allowing designers to use them regularly with slight modifications.
Many designers often ask how to keep up with the graphic design trends. This can be done by regularly checking the practices of different designers. This will help you to know about the current trends and how to use them in the respective work.
The graphic designs trends post covid have changed a lot. It is observed that designers are now using specific designs to educate the people about the pandemic. This is quite a nice trend because it is purely intended to spread information about the Covid-19.
As the design industry is quickly evolving, its trends are also getting changed. Some of the best trends you can follow in 2022 includes minimalistic design, catchy background, creative typefaces and more others.
Like the evolving trends, you should also keep in mind some specific practices that should be avoided. It includes usage of outdated fonts, flashy design, monotone colors and more others.
Conclusion
That concludes our whole article in which we have discussed the upcoming graphic designs trends to follow this year. Those designers who are looking to know how to bring modernism in their work can take some good notes from this blog. It has highlighted some great tips that can help you to create engaging designs, rightly as per the latest trends.
Meanwhile, if you are an agency that is looking to get design assistance from a reputed firm, get in touch with us today. Our experts at Logo Poppin are quite skilled in designing different types of logos, branding materials and more according to the modern trends. Using our experience and knowledge, we will give your brand a stunning appearance, precisely as per the custom demands.