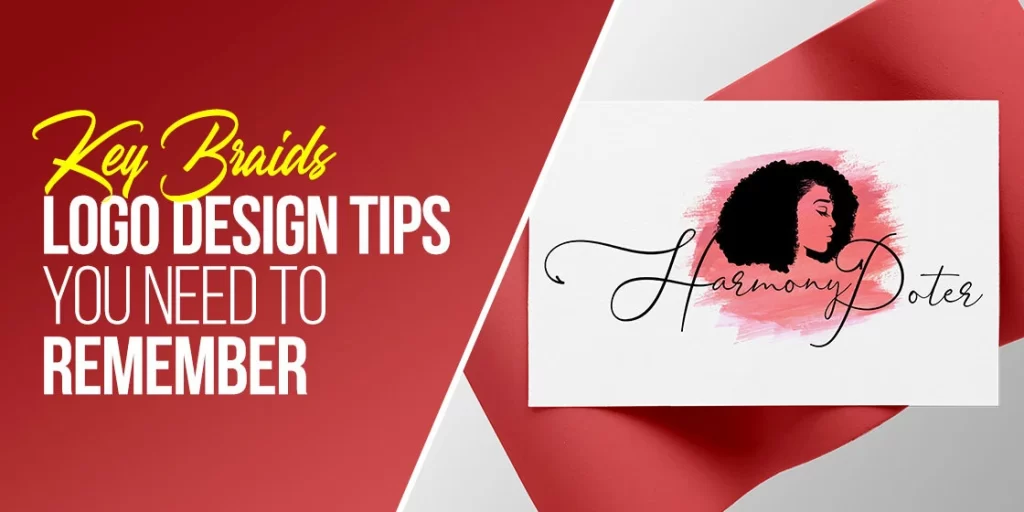 Table Of Content
Know About the Important Step to Design a Braids Logo Creatively

Every business wants to showcase a creative branding identity to the customers. It does not matter whether they are small or big, the key priority for them is to represent their services smartly. To do that, they design a logo that can perfectly exhibit their services. A hair braiding company is no exception to that. It also wants to showcase a strong branding identity that could only be done by using a catchy hair braids logo design. This is certainly an essential requirement that cannot be ignored by any means.
Generally, it is advised to take professional logo design services to create quality logos. However, if you are looking to create a brand logo by yourself, there are some techniques you need to know. These principles help you to understand the process of logo designing, so that you can avoid confusions. A lot of times, people do not follow these rules, which is why they remain confused while designing braids logo.
It is best advised to always work with defined principles, so that you can deliver quality results. Designing a braids logo can be difficult if you do not have the required technical knowledge. Furthermore, if you do not know about the company background, then things can only become difficult. In this blog, we will discuss how to design its logo by having the right information. We will also discuss some important tips that will help you to design these logos professionally.
Let us first start from the basics understanding the importance of logo branding for any hair braiding company.
1. Why is Logo Branding Important for Hair Braiding Company?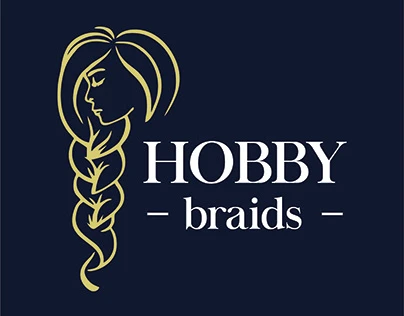 Branding is considered essential for every company. It is something that gives them recognition, and a pathway to get known in the market. It is especially important for hair braiding startups as they need an identity at the start of their operations to market their services. If their branding is weak, then customers will not pay attention towards their services no matter how good they are.
To solidify the branding, hair braiding companies must need to create a unique logo design. It is the most important part of branding that promotes their business identity in the market. It is the core reason why hair braiding companies should always create their logos with extreme perfection. The persona of their business should be illustrated through it, as many people take guesses about the services after looking at the logo of a company.
Today, hair braiding companies can market themselves on different online platforms. They can promote their services on popular social media sites like Facebook, Instagram, TikTok and more others. To do that, they must need to promote their brand logos creatively on these platforms. It allows them to showcase a professional business identity that can be remembered as a symbol of top quality hair braiding services.
2. 5 Tips to Design a Catchy Braids Logo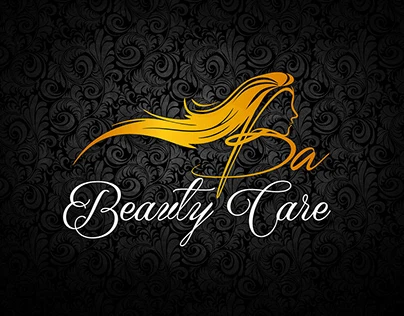 To create a braids logo, you must need to keep few important things in mind. These are the rules that allow you to design a braids logo with perfection. If you will not pay attention to them, then you will end creating an ordinary logo that will not get anyone's attention.
Being a beginner, you would not have much knowledge about these tips. But, don't fret, we have listed some important points below that will help you to design them with uniqueness. Let's take a look at them below.
2.1 Conduct a Proper Research
It is quite important to conduct a research before starting any design project. It helps you to know about different things that are essential for designing. For projects related to logo design, the importance of research is certainly unmatchable. It can be seen as a core requirement of designing, especially for the logo symbols related to the hair braiding companies. If you will try to create a logo without doing proper research, then you will end up creating a bad design which will precisely affect your overall branding.
To avoid having this scenario, try to first properly look into the market. This will let you know what type of practices are currently being used and how you can use them to create a catchy braids logo design. This research phase is very important for beginners, as it lets them know which type of design style, colors, resolution and other stuff should be used for logo designing.
Doing a proper research helps you to understand all these things properly. It clears out all the ambiguity in your mind, so that you can focus on the given design work accurately. It is best advised to write down all the important points while doing the research, as it helps you to build a structured process for designing braids logo appropriately.
2.2 Choose a Catchy Style Theme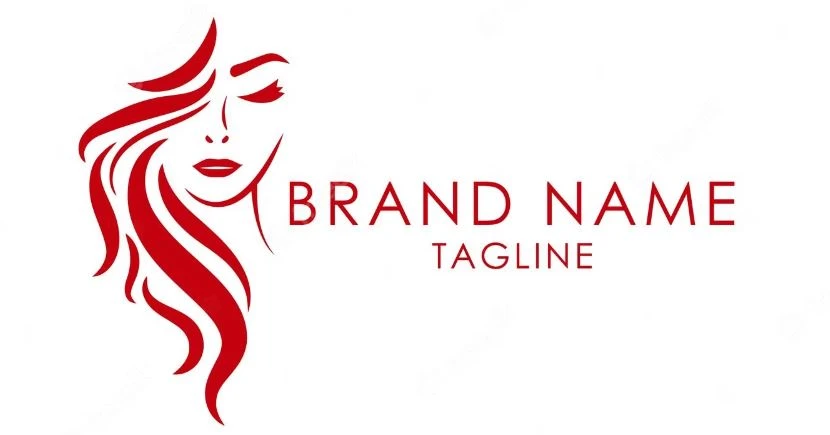 Next up, you need to choose a style theme that can relate with your hair braiding business. This is an important selection that should be done after analyzing the background of your company. A lot of times, designers pick logo themes that are not relatable to their business. It makes their brand representation disconnected that does not brings any benefit for company branding. It is therefore recommended to pick logo themes smartly, so that you can showcase the company branding precisely through it.
Ideally, a hair braiding business should create a logo that can directly illustrate hair styling. It makes the company branding quite evident that also helps customers to understand the services properly. Similarly, a hair salon should exhibit its official identity by creating a catchy hair salon logo. This technique is pretty obvious for every business no matter which industry they belong from.
If you are not sure which type of theme should be selected for branding, try to take some help from the logo examples available on the web. It will help you to not only select the best theme, but also give you plenty of knowledge about the core practices that are currently being used in the industry for logo styling. This method is quite necessary for beginners and they must need to look at different logos first to understand the styling requirements of a braids logo.
2.3 Select Colors
Just like styling, you would also need to select catchy colors for a hair braids logo. Generally, people prefer to go with the brown shade for this logo. It seems natural to them, as hairs are often represented by brown color in a graphic design. However, if you do not want to go the conventional way, you can also pick any other color combination as well. From black to blue, there are plenty of other options available, provided you use them accurately in the design.
The selection of colors according to the gradient needs to be done smartly. You cannot afford to have any mistake in it, as that will quickly become visually evident. Some designers think that a braids logo should be created using flashy colors. This is certainly a wrong perception, because you can also create a good looking design using a simple color scheme.
Meanwhile, also make sure that the colors chosen for a logo should relate with the branding theme of the company. It builds a relevance with the theme that helps to form a branding connection. If you will not pick it accordingly, then things could look disconnected between the logo and official company theme. Hence, try to pick the colors according to brand theme, so that people can easily see the underlying relation.
2.4 Use a Stylish Typography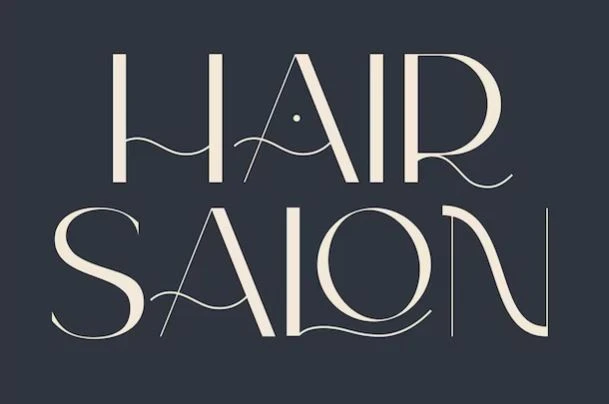 It is quite important to use a stylish font style for a braids logo. This is a type of emblem that needs a modish look, hence using a catchy typeface seems like a perfect option for it. Nowadays, there are different types of font styles available on the web. You can choose anyone from them that fits best with your logo. From recursive to masculine fonts, there are plenty of choices available with which you can create a classy hair braids logo.
If you want to keep your logo simple, you can also go with a straightforward wordmark logo as well. Many companies use these logos, as they look quite simple and neat to the eye. These logos definitely require a catchy typeface, hence you need to pick a perfect one that could instantly grab everyone's attention.
Meanwhile, do not forget to use a creative color gradient for font styles. It brings an additional impact in their visuals that makes logos more prominent to the eyes.
2.5 Evaluate After Finalizing
After completing the logo design, you need to do a QA check to see whether the logo has been created properly or not. Many designers do not pay attention to this phase, but it is certainly very important. By doing a brief QA analysis, you can spot different hidden mistakes in the design. These slipups often happen during the design process, which is why a proper QA analysis is considered necessary for logo projects.
The evaluation process hardly takes much time, yet it ensures that your braids logo is created according to the market standards. If errors are found in the logo, then they can be timely corrected using the right methods. Therefore, always make sure to check the braids logo after completion, so that all the hidden design mistakes can be rectified timely.
Final Words
That brings us to the end of this blog in which we have discussed about hair braids logo in detail. Designing these logos require good technical skills, as well as a proper knowledge of design principles. Many beginners do not know about these practices, which is why they face difficulties while designing these logos. This blog is precisely written for them, so that they can enhance their design skills. It has defined some important points that will help them to create a unique braids logo design perfectly.
Meanwhile, if you are looking for a company that can design creative braids logo for your business, contact us today. We have plenty of experience in the design industry and our designers have got the expertise to design all types of brand logos as per the given requirements.
Frequently Asked Questions (FAQs)
1. What is a braid logo design?
A braids logo design is a type of logo that illustrates services of a braiding company. It is different from the hair salon logos, as it specifically focuses on showcasing braiding services.
2. How to create a braiding logo design?
To create a braiding logo design, you have to first finalize a theme for the logo. Then, you have to pick the colors and style to design these logos. Meanwhile, also make sure to pick a catchy typography as it is yet another an important part of logo designing.
3. What type of colors should be used in the braids logo?
Ideally, braids logos are created using brown colors. It looks like a natural option, however, you can use other colors as well. From light blue to pink, there are multiple color options with which you can go for braids logo designing.
4. Which type of font style should be used in braids logo?
The typography for a braids logo should be chosen smartly. Though there are multiple options available, but you should always choose creative lettering types like futuristic fonts, recursive typography and more others.
5. What is the cost of a braids logo design?
The cost of a braids logo design depends on different factors. It is generally decided after analyzing the timeline and complexity of the project. Based on these points, logo design agencies offer their quote and then clients respond back with their own offers.