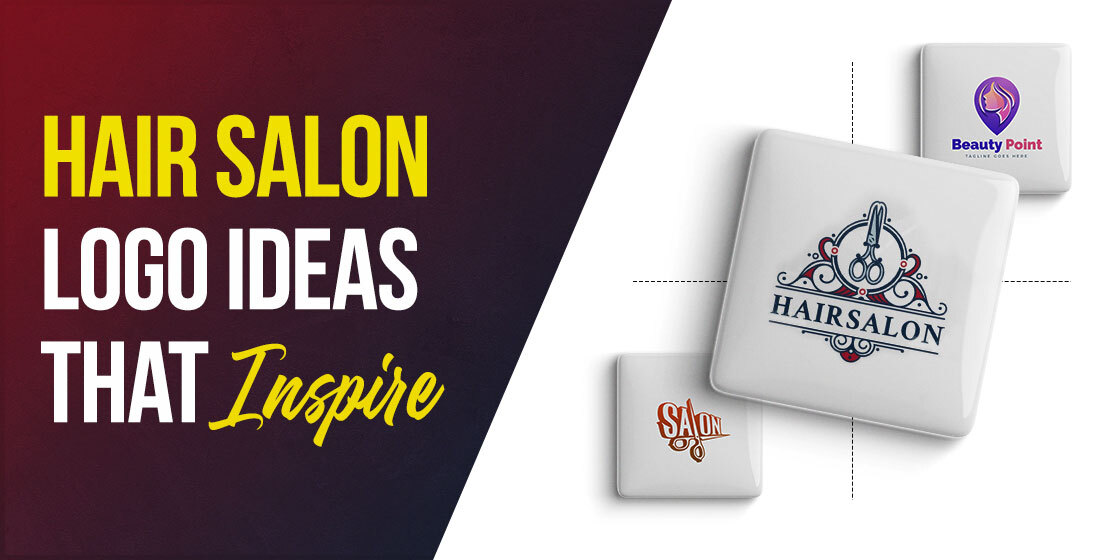 Discover What It Takes to Create Great Salon Logos That Boost Your Brand Perception
Hair salons, unless they are high-end boutique salons, rarely tend to market their business. In fact, many do not even think of it as a brand, relying on their local loyalty and word-of-mouth for business. In the earlier days, that was usually because these salons and other small businesses didn't have the funds to run marketing campaigns to rival the bigger brands.
But in today's digital world, that is made easier. Digital marketing has made marketing easier, cheaper, and more accessible to the masses. So, all these hair stylists need to get started are good hair salon logo ideas to represent their business. And once they have it, they can start marketing and branding their business via different social media platforms, like Instagram, Facebook, and even TikTok.
Let's take a look at what makes a salon logo good, and the different styles of hairdresser and stylist logos you can choose from for your brand's logo.
Check our some inspiring hair salon website ideas.
1- What Factors Make a Hair Salon Logo Good?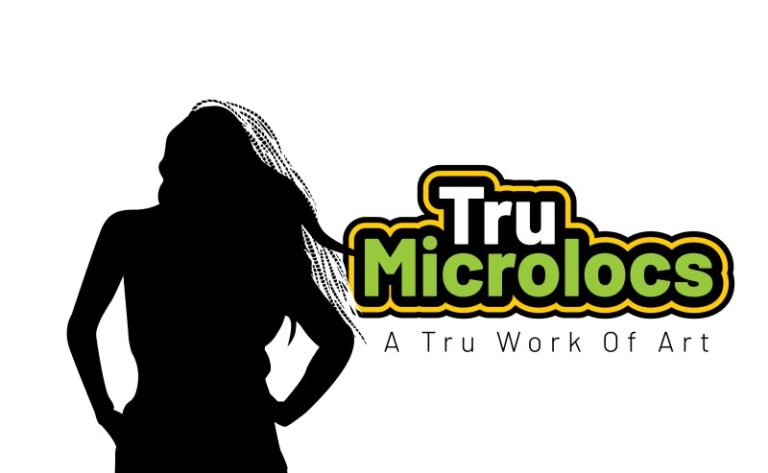 A good logo, no matter what the industry, is one that is more than just good visuals. There are many logos that look stunning in terms of their design, yet they failed to grasp the basic tenet of a brand logo – representing the brand and conveying its message effectively. That is often why businesses in the know prefer to opt for logo design services from a branding and marketing agency, rather than hiring a freelance logo designer for it.
In order to understand what makes salon logo ideas good, you need to consider the basic elements of any logo design project. As mentioned earlier, all logos have one single, universal purpose. And that is to represent their business in the best way possible. If that is what your logo does for your brand, then it is a good logo, regardless of its visuals.
But what exactly are the factors that come into play when we judge a logo to be good or bad? Let's look.
1.1- A Suitable Color Palette
The color palette may seem like an insignificant thing, especially when we consider the relatively small size of branding real estate that a logo often requires. However, even in as small a space as this, the colors you choose can affect your logos impact.
For one, each color you use has a specific emotion that it can evoke. Green is often construed as sustainability, while brown is eco-friendly. Blue is the color of calm, while red is fiery passion. These logo color meanings can affect the tone, and sometimes the message itself, that your logo would be portraying.
1.2- The Right Typography and Fonts
Just like your color palette, your choice of typography is also capable of affecting the delivery of your brand message via your logo. The fonts you use are often the first signatory of the tone of your business. A cute, loopy font? Your business is probably hip and upbeat. Elegant, script typography? Probably an upscale salon.
And if your chosen logo fonts do not match your business tone, it will end up confusing customers. Confusion is one of the most critical factors when it comes to memorability and adoption. And if your customers are confused, you will end up losing them to a brand with a more streamlined sustainable branding approach.
1.3- The Perfect Iconography
Lastly, your choice of iconography for your logo is also important. Now, that choice also includes deciding whether to add any or not. Every business owner, be it a bakery owner or a hair stylist, has an idea of the type of logo they want their brand to have. For some, that could be a combination logo with a wordmark and icon combined. For others, a simple wordmark would be enough.
If you choose to go with adding an icon to your logo design, make sure that it adds value to your logo. On the other side, if you go for a wordmark logo design, make sure that it doesn't take away from your logo's impact.
2- Hair Salon Logo Ideas for Stylists and Hairdressers
Now that we know what it takes to make your hair salon logo ideas a success, the next question should be about the different styles of logos you can choose from for your brand logo. There are many different styles of logos a brand owner can opt for when looking for the best one that fits their brand.
And just like the elements required for a good salon logo described above, the types of logos you choose for your hairdressing salons can have a huge impact on its effectiveness.
Let's discuss the four most common types of brand logos we often see hair salons and stylists use.
2.1- Elegant Salon Logos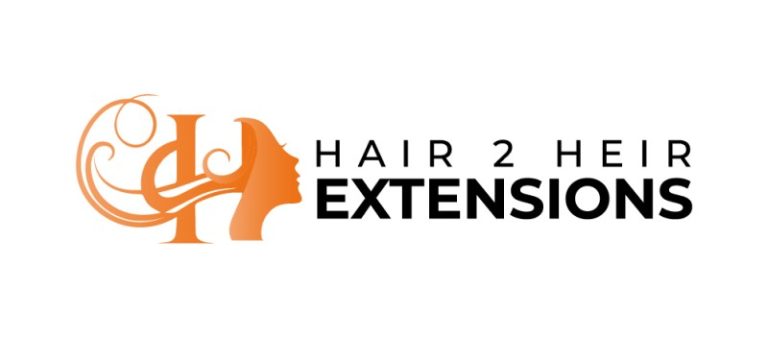 Let's start with the elegant salon logo ideas. These brand logos are designed to exude a sense of premium luxury, a sense of exclusivity. These logos are often done in intricate patterns, and is designed to give your brand an upscale vibe.
These emblem logos are often used by hair salons that want to grow and expand out of their neighborhood. The intricate designs, and the often muted color palettes are often chosen as a way to instill confidence into their customers, giving them a taste of luxurious pampering that your salon offers. That is because the kind of clientele targeted by these brands are often a different kind from the everyday customers.
These clients are looking for a sophisticated, top-tier beauty experience at their salon. And looking the part, with an elegant logo atop your storefront, and a classy interior, is a great way to attract this type of clientele.
2.2- Minimalist Hair Salon Logos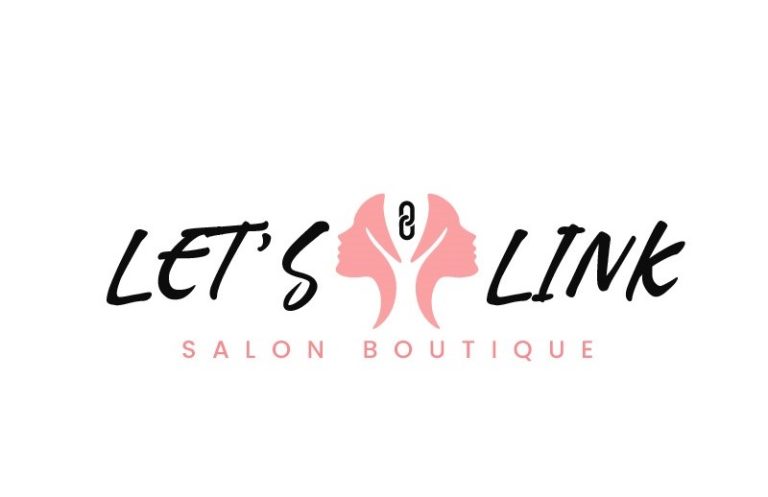 The trend of minimalism has managed a foothold in the design world in recent years. And that trend has trickled down into logo design as well. Many well-known brands have opted to redesign their logos in order to make them simpler, giving credence to this trend's effectiveness.
The reason behind this trend, is that simpler designs are often easier to remember, which boosts the memorability of a logo. Now for your hair salon logo ideas, the simpler the design, the easier it will be for your prospective customer to remember and recall you.
Salons and hair dressers often work on trust-based system, where the customers put themselves and their appearances into the hands of their stylists. This level of trust builds lasting relationships, and many salons find that minimalist logos are often more effective in portraying this message than more complicated designs.
2.3- Classic Salon Logos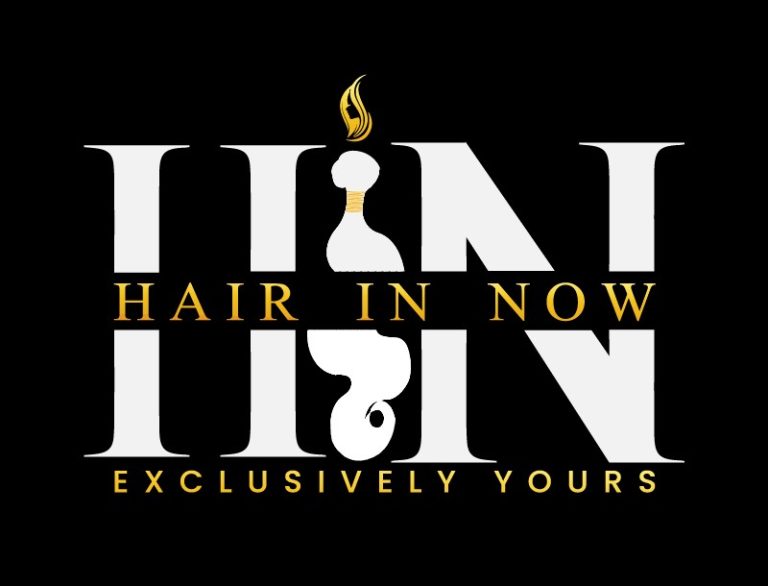 This style of hair salon logo ideas is often better suited to barbershops or unisex salons. However, that doesn't mean that a female-oriented hair salon couldn't implement this style of a logo effectively. These designs are classic for a reason – they are known to work.
If your salon is in a traditional neighborhood, and you want to embody that vibe in order to soak up that feeling of being local, then these classic salon logos are the way to go. These logos can often be found in two different styles. The first is kind of like an emblem, and is often used by shops who have been in the area plying their services for a few decades now, kind of like a cornerstone of the local community.
There is nothing fancy about these logos, and often simply portray the business's industry, that is "Barbershop" or "Men's Stylish Haircuts", instead of a proper brand name. The other kind is in the style of monogram logo design. This is often used by newcomers to the industry, who are trying for a retro vibe, with a modern twist.
But overall, vintage or classic salon logo ideas are an effective way for an understated yet distinct look for your brand.
2.4- Cute Stylist and Hair Salon Logos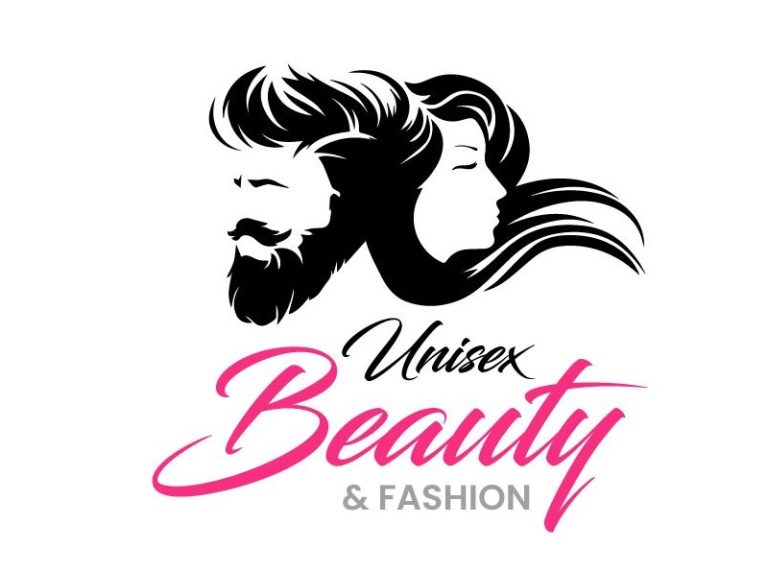 Finally, these playful logos are the best for your everyday salons and hairdressers. Often considered cute and stylish, these logos are perfect for stylists who cater to a wide variety of clientele, of all ages and genders. The designs for these logos is often not as restricted in creativity as the types described above, and frankly, anything goes as long as it fulfills its purpose of representing its business.
Let's say that your salon is in located in an upscale neighborhood of LA, and the vibe you are going for is a relaxed-Hollywood for your business. So how about incorporating the classic Los Angeles logo design elements into your logo? That would allow you to set your brand apart from the competition, while at the same time portraying that your brand is local to LA itself?
Unlike other style of hair salon logos where you have to stick to a somewhat restrictive set of guidelines, these playful logos are kind of a sandbox, where new and exciting ways of creating brand logos is discovered and experimented on. And if done well, these logos can be a huge success.
3- How to Create the Perfect Logo Design That Represents Your Hair Stylist Brand?
Knowing the kind of logos that you can create to represent your hair salon is just one part of the battle. Next, you have to find out how to create a logo that would represent your salon perfectly. And this is where it becomes apparent how much designer understands your business.
In an industry where beauty is tantamount, your logo should appeal to the eye. Visual attractiveness is a great way of catching the eye, but it is only effective if that is followed up by a powerful message. To understand this concept, think of the various beauty products you see in the market today. Eco-friendly products are trying for a more glamorous look in order to attract the consumers' attention. And once they have that, they follow it up with an impactful message.
That is why, when coming up with salon logo ideas, it is essential that you also try to incorporate beauty into it.
Now, there are three main ways for you to create a logo for your hair salon. Two of them require that you hire someone else to create your logo for you. So let's take a look.
3.1- Creating Your Own Logo
Now, unless you have experience designing logos, this is not the option you should go for. While there are online AI logo maker tools available to design logos for businesses, the fact is that the designs that come out of it are often not effective as a proper brand logo.
Consider, that a good brand logo is unique in design. And that is what a professional logo designer aims to provide to their customers. Online logo builders use a set of pre-build design elements, and combine them to create a new logo.
That increases the chances of two or more logos designed by that logo maker having the same design elements incorporated within them, resulting in a derivative design instead of a unique one. However, if it's the budget that is stopping you from having your logo professionally designed, then using an online logo maker is the way to go.
3.2- Hiring a Freelance Designer
If you want to have your logo professionally designed, then you have two options. One of them, is hiring a freelance logo designer to create one for you. You can find a freelance logo designer for a variety of budget requirements, meaning that no matter what kind of a budget you have, you will be getting a custom logo designed by a professional.
However, many logo designers often only have an eye for the design aesthetics, and are not aware of a logo's branding potential. That results in designs that are extremely pleasing to look at, but essentially fail to represent their brand well.
However, if you cannot afford a professional design agency, then a freelance logo designer is always a better choice than an AI tool for a good looking, modern business logo.
3.3- Hiring a Professional Logo Design and Branding Agency
Finally, the best option for your hair salon logo ideas is to have them designed by a professional logo design agency. It's not just the fact that their designers are more skilled at creating brand logos that boost growth and visibility, but that their designers are all experts at creating logos that suit your brand identity.
And if you want to grow as a brand, then that is what you should be after. If your logo compliments your brand, you will be able to connect with your consumers better. You will be able to market your offerings more effectively. And on and on.
That is why, when you have the option, always choose to hire a professional logo design company to create your salon logo ideas.
People Also Ask (FAQs)
You can make a logo for your beauty salon in the same way as any other logo.
Understand the business and what it stands for.
Create a design brief for the designers.
Have them create a few mockups.
Choose the one that fits your brief.
Have it modified till you end up with a good logo design.
Start using your logo wherever you desire.
A good slogan for a hair salon can be "Cool hairstyles, for your warm smiles."
Some cool names for a hair salon and stylist include:
Snip'n'Strands
The Hair Palace
Style with Flair
The Snazzy Quiff
Conclusion
Overall, finding the perfect hair salon logo ideas isn't difficult, especially if you know what to look for. The right salon logo will help you establish your identity, both online and physically, and will allow you to set your business apart from the many others in your industry.
So, if you are searching for a way to create a good hair salon logo for your business, then you're in the right place.