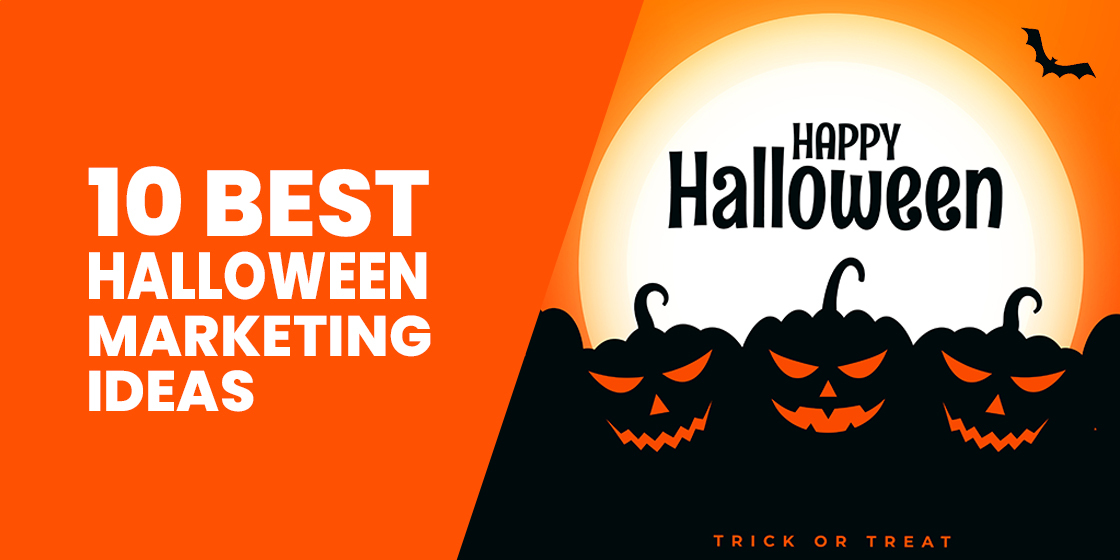 Learn How Companies Can Use Halloween to Their Marketing Advantage
All Hallows' Eve – a time of immeasurable fun, amazing dress up, and lots and lots of candy. But that is just for the children. For adults, Halloween isn't just a festival to dress up and party like their favorite character. It's a time for shopping, and for businesses, a time to bring out their best Halloween marketing ideas.
Costumes, candy, and spooky decorations are some of the most common items in high demand before Halloween. However, many people also see it as the time to get ahead of their Christmas shopping list to avoid the large crowds later in the season.
With that in mind, businesses need to make sure that customers know about their brand, and are willing to buy their products, well before the main shopping season. Let's take a look at how a branding services agency can use these innovative strategies to leverage Halloween into boosting business.
1- The Inception of Halloween
The history of Halloween and its inception is quite an interesting read. Originally the Celtic festival of Samhain, this pagan tradition was converted into a remembrance of the dead with the advent of Christianity in the region.
While today the festival I s associated with mainstream Christianity, many traditions like the waring of masks and disguises, and the popular trick-or-treating, are direct carry-overs from Samhain. According to legend, this was the day when the Aos Si (Celtic Faeries) could cross over into over world to gather more power.
To protect themselves from these creatures, the people wore masks. Similarly, the tradition of trick-or-treating refers to the practice of giving a treat to every caller at your door that day. In case you turned away a powerful entity empty handed, you might end up getting "tricked".
After Christianity, many people today spend it as a day of remembering their dead loved ones, and praying to their patron saints for the souls of their departed families and friends.
2- Halloween in Modern Culture Today
Today, Halloween is synonymous with candy and costumes for the kids, or dress up and parties for the teens and young adults. During the time of All Hallows' Eve, people spend their day decorating their houses, carving pumpkins, and planning for a night of partying and trick-or-treating.
A few cultures however, believe it a time to be close to their beloved departed friends and family.
But besides those who believe it to be a hallowed day of remembrance, the vast majority of the world know it as one of the biggest days for shopping. Despite the COVID-19 pandemic last year, the Halloween spending in the US was about $92 per person, which is quite high considering the financial and business conditions of the country at the time.
Let's look at how businesses can use this holiday to boost their sales and brand awareness.
3- Halloween Marketing Ideas for Businesses
As Halloween as almost here, businesses have a lot to prepare for in order to boost their online and offline sales. To help you do that, we have compiled a list of ten ways that brands can use Halloween to their advantage.
3.1- Add some Halloween Spook to Your Store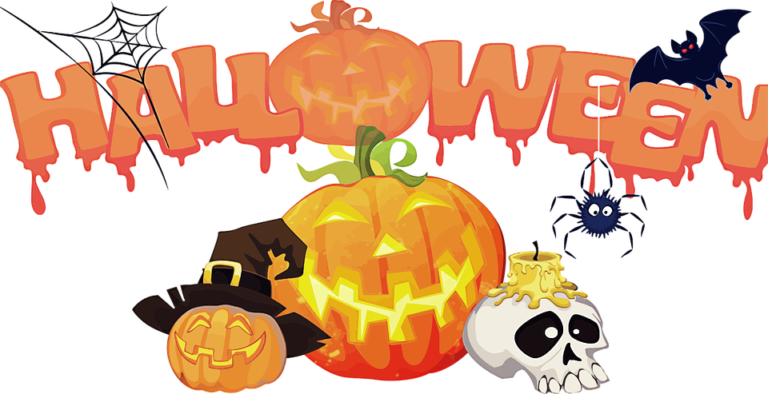 Whether you have an online store, or a brick-and-mortar storefront, decorating for the holidays is a must-have if you want people to associate you with the day. Just like stores bedeck themselves in tinsel, mistletoe, fake snow, and depictions of jolly St. Nick for Christmas, they need to revamp their look for Halloween.
Revamping for this holiday means to tweak the design a little, making it stand out without losing its original charm and personality. You can add banners with depictions of Halloween-related paraphernalia on it, or add a few pumpkins and bats around your store or website. This will help you set the right environment for potential customers, boosting conversions.
3.2- Promote and Encourage User-Generated Content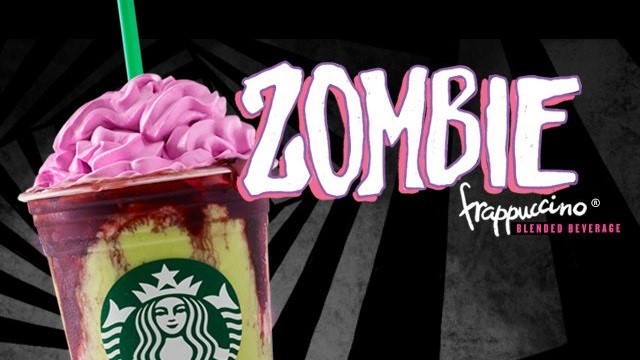 User-generated content, or UGC is a great way to boost hype and brand awareness for your business. A great example is Starbuck's Zombie Frappe, a limited edition drink that is used to promote Halloween by allowing people to take pictures with this rare treat and posting it on social media.
Accompanied by a great hashtag, it allowed Starbucks to market to tens of thousands of new customers, by utilizing the social connections and outreach of their existing customer base. And as people are more likely to listen to fellow customers over businesses themselves, this is a great way to generate consumer trust with a fresh clientele.
3.3- Adapt Your Branding Strategies for the Season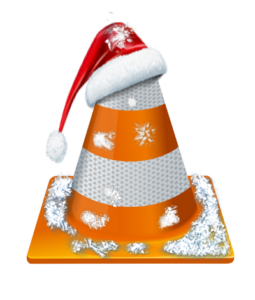 One of the best Halloween marketing ideas to revamp your business to your advantage, is to add relevant imagery within your brand strategy. That means adding images like gruesome cartoon pumpkins or bats and cobwebs to your brand, thus showing customers that you too have the Halloween spirit.
One of the best examples of adapting your brand strategy is portrayed by the VideoLan company, or VLC, the makers of one of the most popular media player software today. Their primary logo is a simple orange traffic cone. However, past mid-December, the logo features a small red Christmas hat on top, depicting an understated Christmas cheer.
Similarly, brands can release holiday-specific versions of their logos and other branding items, such as using spooky logo fonts, or using current cultural depictions of horror into your brand style.
3.4- Plan and Deploy a Halloween-themed Social Media Campaign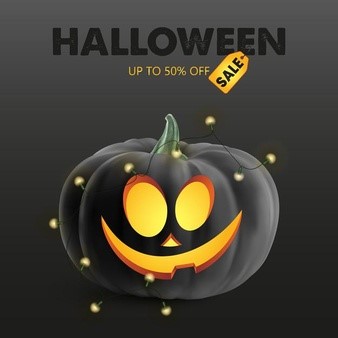 Another way to boost business during and for the Halloween season is to run a themed social media campaign. This set of promotions will help you market your products to customers by tapping into the shopping craze of the holiday.
Most businesses already run such campaigns for big shopping festivals, like Christmas, Mother's day, valentine's day, black Friday, and more. and if you are doing it for all of them but not Halloween, then it's time to change that.
You can market your products to your customers in a way that goes with the theme of the holiday. This will help you boost your social media engagement, as well as your drive traffic to your business.
3.5- Revamp Your Identity for the Season with Unique Halloween Marketing Ideas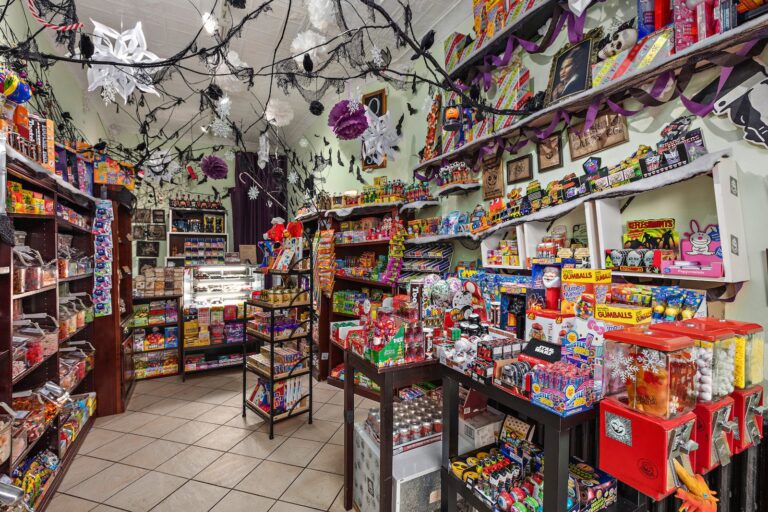 Some businesses modify their entire identity based on the season or holiday. Websites themes are made all Christmassy for the yuletide, or the turkey and pilgrim hat based imagery of Thanksgiving is added for the season.
This strategy however, requires a steady hand and finesse if you want to use it for your brand. Revamping your identity might seem easy. However, it is one of the hardest things to do if you want to retain your true brand archetypes despite the redesign.
Lighthearted industries like toy stores, candy shops, or even costume stores are the ones who are the most common users of this strategy today.
3.6- Introduce Location-Based Targeted Marketing Campaigns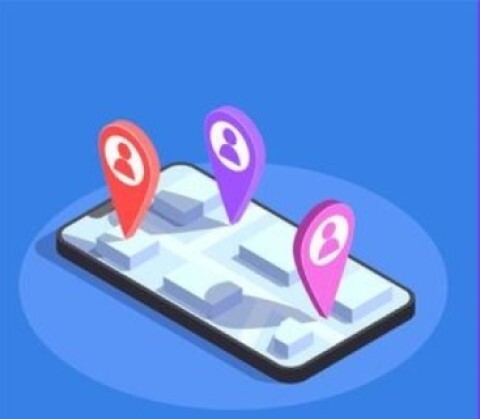 Target-based marketing is one of the best Halloween marketing ideas, especially if there are complementary businesses near your own. For example, a candy store selling Halloween candy can coordinate with nearby costume or decorations businesses to pool their resources into getting customers.
Clients visiting any of the stores will be prompted about the deals and promotions at the complementary stores depending on their location. This helps draw and attract a steady stream of consumers by targeting a localized region.
3.7- Offer Season-specific Limited Edition Items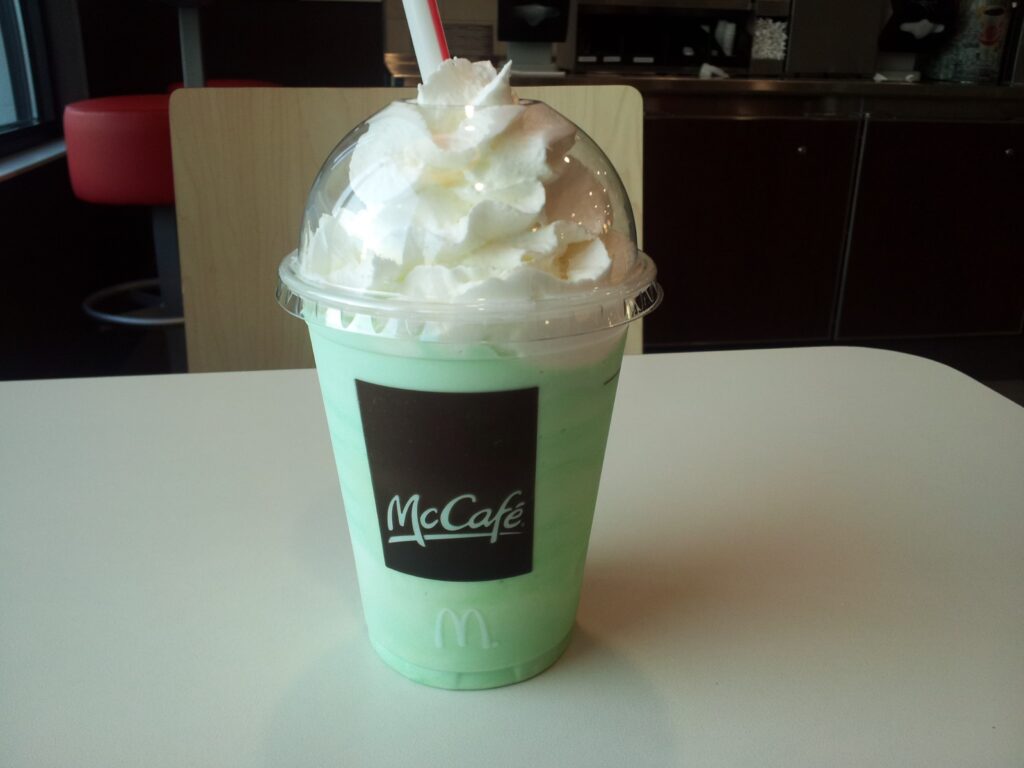 Season-specific or limited edition items are the most popular Halloween marketing ideas. Many companies offer one-off products to commemorate special events or holidays, such as the Coca-Cola polar bear for Christmas or Fanta's classic Halloween-themed promotions.
Some of the best examples of seasonal promotions, are the Shamrock shakes from McDonalds, and the Pumpkin Spice Latte from Starbucks. Available only for specific time periods, they are a great way to help people associate these items with a specific time of the year, which helps drive demand, and sales.
3.8- Adapt a Trick-or-Treat Theme for Promotions and Contests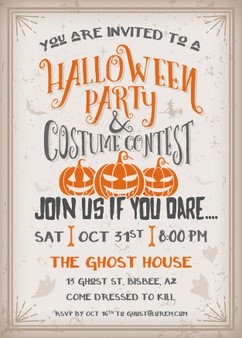 Promotions and contests are a great way to boost user engagement, which helps drive interest and traffic to your brands. And this is especially true when we come to specific holidays or shopping seasons.
One of the more common Halloween marketing ideas we see in use around us, by allowing the customers to communicate with you is a great way to develop a trust-based relation with them. Moreover, the drive and excitement to win something is an ingrained habit within us, and by offering these customers a chance to do so will boost their interest towards your brand.
3.9- Introduce Products That Have the Potential to be Hot-ticket Items for Christmas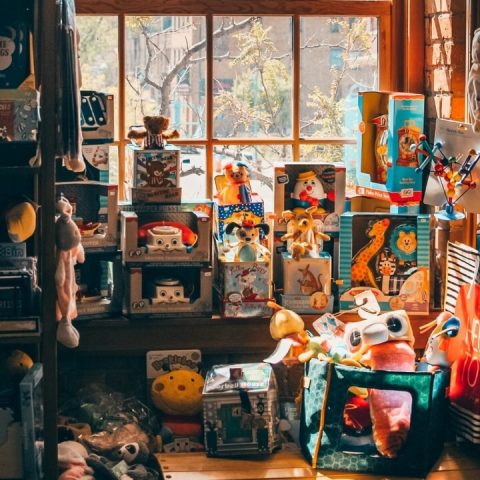 Often, businesses use Halloween and Thanksgiving as a way to promote an item they want a high demand for come Christmas. One of the more daring Halloween marketing ideas to attempt, if done correctly, your item will end up becoming a high-demand commodity for Christmas sales, boosting business and helping you get a footing above your competitors.
Christmas shopping is a high-energy affair that smart people tend to finish a long time before the Christmas rush begins. By hyping up your product through giveaways or high-engagement events and promotions, you can ensure that your products would be sold out come Christmas day itself.
3.10- Create Halloween-Themed Merchandise to Add to Your Orders as Giveaways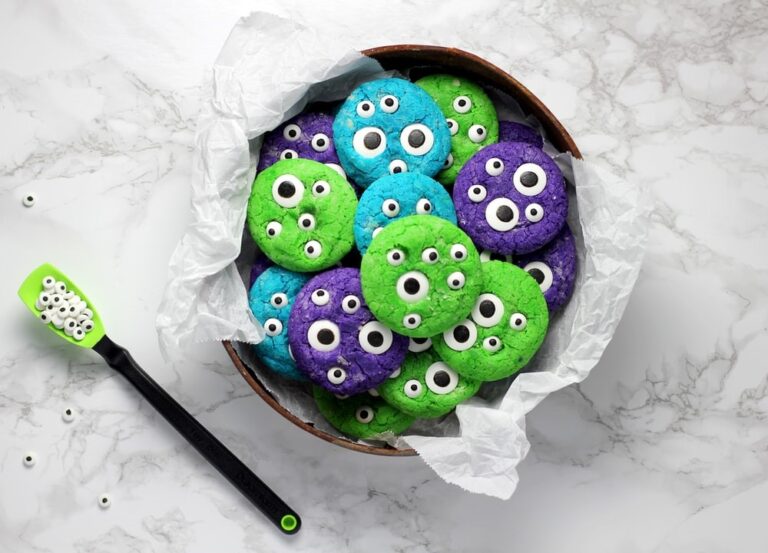 Creating and giving away Halloween themed merchandise or products as gifts to the customers who bought from you is a great way to establish a trusting relationship with your clientele. Moreover, it adds a great value to the interaction, ensuring that the customer will return to your brand again, even if your competitor offers a better product.
This is a one of the common Halloween marketing ideas that brands use for a variety of holidays, and is a tried-and-true method to retain your existing customers.
4- Halloween Marketing Campaign Ideas in Terms of Facts and Figures – What Value Does It Bring to a Business?
When it comes to using Halloween marketing ideas to bring value to your business, abstract examples might not be the ones to convince you of their efficacy. So let's discuss it in numbers. According to Statista, USA's Halloween spending for the year 2021 is going to be nearly $10 billion dollars, $2 billion higher than last year.
Moreover, marketers agree that the most popular time to launch campaigns for the Christmas marketing are the first two weeks of November, or just after Halloween. This means that potential customers might be inundated with a load of new campaigns and promotions after Halloween, making the days leading up to the holiday to be the ideal time to promote your products.
And that is what smart marketers do. According to Experian Marketing Services, a global information company, nearly one in two marketers would prefer to launch a promotional campaign before Halloween, to get a leg up on their competition.
That is why Halloween is a great time to promote your brand and services by revamping your style. You can modify your logo, brand colors, and even produce different types of videos on the theme of Halloween to drive interest in your company.
Frequently Asked Questions
To market a Halloween event, you can follow a few simple steps.
Decorate your space
Host a costume contest
Create Themed Products
Offer Halloween deals and discounts
Offer Halloween giveaways
Depending on your prospective clientele, you need to market from early October right up to the day of the holiday. Statistically, men tend to leave Halloween shopping to the last two weeks of October, while women tend to do it early.
Some unique Halloween sayings include:
Eat, drink and be scary!
Ghastly Greetings!
Happy Haunting!
Have a booootiful Halloween.
I witch you a Happy Halloween.
It is also called All Hallows' Eve, and celebrated as a day of remembrance for the departed.
Conclusion
Now that you know how you can leverage different Halloween marketing ideas to boost your business, the next step is to implement some of them. But first, you need to know how to create a logo for your brand which features a Halloween-themed design for your revamp.
If you want to create a branding strategy to market your business this Halloween, Logo Poppin can help you with that. Our branding experts will create engaging Halloween marketing campaign ideas designed to leverage the holiday's popularity into boosting business for your company.