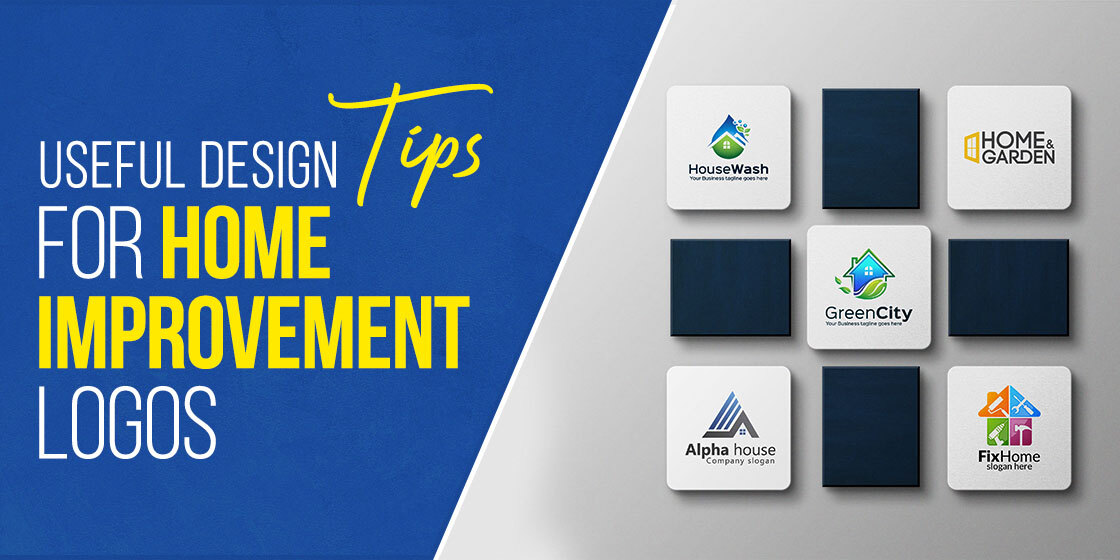 Know How to Create Home Renovation Logos That Can Attract Customers
The companies related to the home renovation industry precisely know about the importance of branding. It is the core technique that helps them to get recognized in the market. Meanwhile, the bases of business branding also depends on a quality logo. Many home renovation businesses struggle in this part because most of them fail to create catchy home improvement logos. It is certainly the most important element of their branding that could not be neglected by any means.
Nowadays, people also build their perceptions after seeing the quality of logo design. This means that if the logo will look amateur, then it will struggle to get market attention. That is why it is advised to take professional logo design services to create unique brand emblems.
Many home renovation businesses have faced this problem despite offering quality services. This elaborates the fact that branding does play an important role in attracting customers. Its major element i.e. company logo has immense value in the eyes of people. It can either attract or repel them at the first glance, no matter how hard your marketing campaign try to go after them.
Many beginners do not have the understanding of home improvement logos design. Their lack of knowledge and skills often keeps them restricted to create quality logos. However, this article will change the tides for them. It will enlist some useful tips that will help them to design quality home improvements logos effectively.
Let us first start from the basics understanding the importance of home improvement logos in company branding.
1. Importance of Home Improvement Logos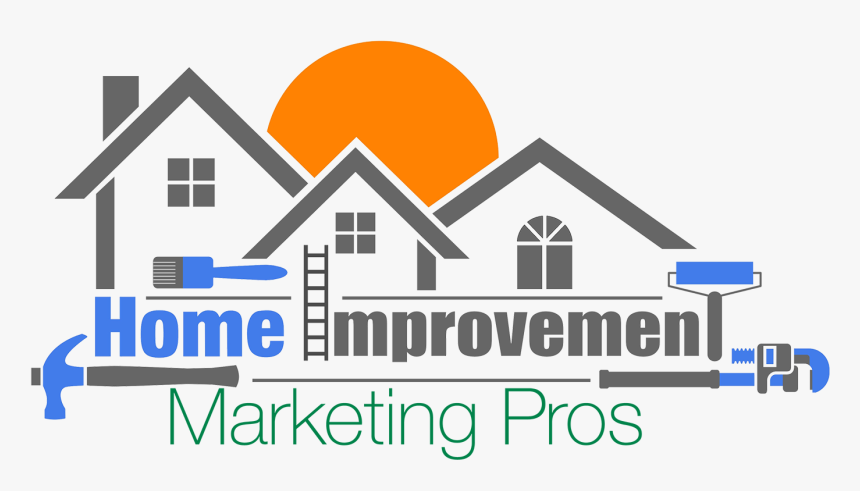 Just like any other industry, the home renovation sector also depends heavily on branding. The companies working in this circuit can never prosper without using a quality logo. The reason is that logos are used in each of their branding elements. From business cards to flyers, logos are exhibited on every material that are used for company branding. Hence, no home renovation company can ignore the importance of a logo design.
From time to time, we have seen how logos help renovation companies to get recognition in the market. The example of startups always fits best in this regard because their logos always play a crucial role in branding. Their launch and existence in the market is primarily known because of using a quality logo design. People take note of these logos because of their stunning visuals. It allows newly launched companies to get recognition and a strong identity in the market.
Meanwhile, it should be also kept in mind that today's digital world emphasizes heavily on quality logo branding. From social media sites to PPC advertising, the company logos are noticed everywhere by the people. Hence, their styling and designing should always be done with an eagle eye. They are termed critical for branding, no matter how big or small your home renovation company is.
2. Tips to Design Home Improvement Logos
Designing a logo for a home renovation company requires good analytical thinking and designing skills. Many beginners fail to work with both of them, which is why their end product doesn't look much appealing. A home renovation logo should be perfectly created with a blend of catchy color combination. Both of these things are considered must for the logo designing, no matter which industry it is related to.
If you are also having a bad time designing home renovation logos, take a look at the tips given below. These few points will help you to come up with a concept that can later be transformed into a catchy logo design as per the given requirements.
2.1 Research the Market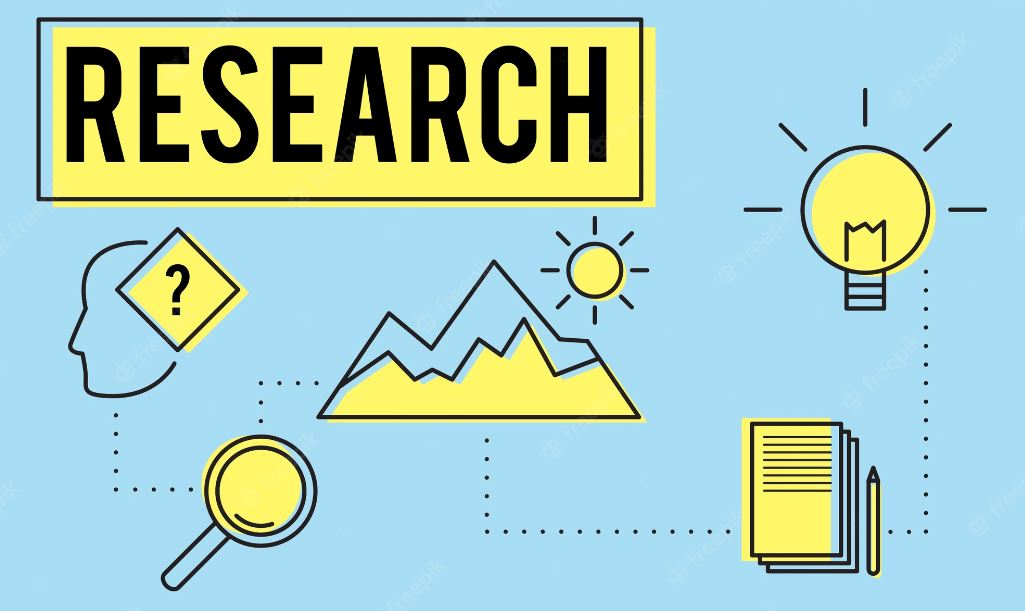 Doing a proper market research is the first thing you should focus on while designing any logo. It is a basic rule that applies for all types of graphic design projects. This phase helps you to analyze the latest trends in the market. You could get to know what practices others are using and how they can fit into your own design project as well. Yes, this research part could be a bit lengthy, but that will also ensure to give you complete information about the market's best practices.
All the top experts in the world weigh heavily on the research and analysis part. According to them, it is the bread and butter of any graphic design project. So, for home improvement logos, this part is also very important, especially when you are working as a beginner. It will enhance your knowledge about the market, allowing you to build better concepts according to them.
2.2 Know the Company Background
It is also important to know the company background before designing its logo. The reason is that you cannot just go blankly in the design process without knowing about the company's branding requirements. This type of approach usually fails, because it doesn't makes any bond between the requirements and finished design. Generally, beginners are blamed for using this approach because of having lesser knowledge of the design process.
A company background lets you to understand what is being required in the logo design. It is the primary thing that helps you to build better concepts as well. If you will not understand the company background properly, then you would tend to use any random concept. This is not a good practice for designing home improvement or any other logo that is related to a reputable company. It cannot only make the design bad, but could also disconnect it with the main branding theme of the organization.
2.3 Look at Popular Examples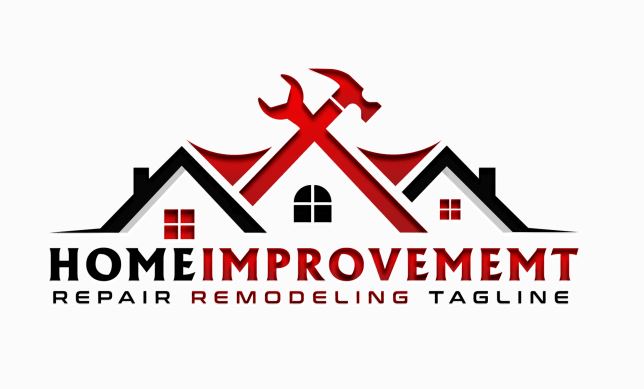 Being a beginner, you might struggle in building a concept for a logo design. This is a normal case that is being noticed regularly among the beginners. Their little knowledge about the design industry makes them less practical sometimes. This brings effect in their conceptualization and thinking about the style of any home improvement logo. The best bet to resolve this confusion is to look at the popular logo examples given on the internet. It will assist you to get some home improvement logo ideas, provided you are searching the right thing.
By looking at famous home renovation logos, you can get inspiration to design a similar type of quality stuff. This is another advantage that helps you to come up with a catchy logo design. Furthermore, it will let you know the designing mindset of top brands, as they create their logos using the best practices.
2.4 Portray the Brand Message
We all know that logos are considered the main branding identity of any company. It gives a glimpse about the services of any company, as what they do and how they serve a particular set of customers. Basically, logos define the brand message, allowing people to know the real offerings of the company. So, as a designer, it is your responsibility to come up with that type of design that can portray the brand message of a home renovation company.
This concept can only be understood once you know the background of the company. Hence, the understanding of the above point is very important if you want to come up with a relevant home renovation logo. You have to portray the right brand message in the logo to make it attractive for the viewers. It can make your designing perfect, allowing you to build a catchy logo for the given home improvement company.
2.5 Use Unique Design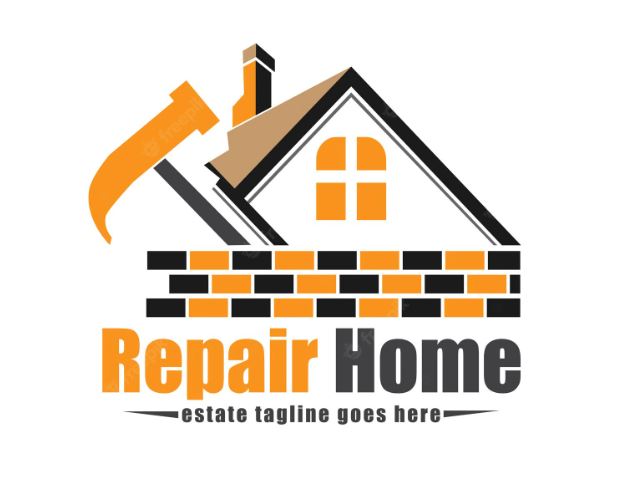 It is always said to make brand logos as unique as possible. This is insisted to make them look different from others. There is no point of creating a logo that has a similar design to any other logo. It will not help to get market attention, no matter how hard you try. This is also recommended for other branding elements as well, including business cards, brochures, flyers and more others. It helps to keep your brand above the competition, allowing its branding to get noticed quickly by the customers. Every successful brand pay attention to this fact to make their identity distinctive among others.
For home renovation companies, the case remains totally same. They must need to create a catchy and unique logo design to get market recognition. This is a very important thing that must be kept in mind while designing the company logo. It helps to grab eyeballs, provided the design has made very creatively.
2.6 Select Catchy Colors
Colors are always termed very important for presentation. They have the tendency to grab attention and engage people towards any design. The quality of home improvement logos depend heavily on the selection of colors. If you'll not pick the right shades, then all of your design would look pale or absurd. It is therefore said to select the colors for logo design smartly, so that they could look perfectly appealing to the eye.
Many people often commit mistakes while selecting the right logo fonts and colors. As a result, the presentation of their design gets affected. It does not bring the required charming look, no matter how creative the basic design is. It could be said that catchy colors are the bread and butter of any logo design. They should be picked after analyzing the branding theme of the company, so that a synchronous connection could be seen in the overall design.
People Also Ask (FAQs)
A home improvement company provides renovation services as per the needed requirements. Their experts assist people to renovate their homes and offices with a variety of services, including house paint, interior design and more others.
Home renovation companies need a logo to market their services in the industry. It also helps them to showcase their identity, so that people can know about their services and offerings.
To design a home renovation company logo, you have to think about the design creatively. You have to pick the colors and style of the logo smartly, so that it can build a strong impression in the minds of customers.
There are plenty of sources available on the web that could help you to get logo design ideas for home renovation companies. You can search about them on Google, Bing or any other search engine as per the preferences.
There are many home renovation companies working in different states of US. However, some of them are ranked on top of the list. This include names like Granite Transformation, Power Home Remodeling, Contractors Inc. and more others.
Final Words
That concludes our entire article in which we have discussed some important tips to design home improvement logos. It is a known fact that the branding of home renovation companies depend a lot on their logos. Hence, they should be designed perfectly to grab the required attention from the market. Many beginners stay confused while designing these logos due to lack of knowledge. This article will help them to get started with logo designing quickly. It has defined some useful tips that will help them to design unique home improvement logos as per the given requirements.
Meanwhile, if you are looking for a design agency that can assist you to create beautiful home renovation logos, give us a call today. We have got plenty of experts to help you design quality brand logos as per the leading market standards.