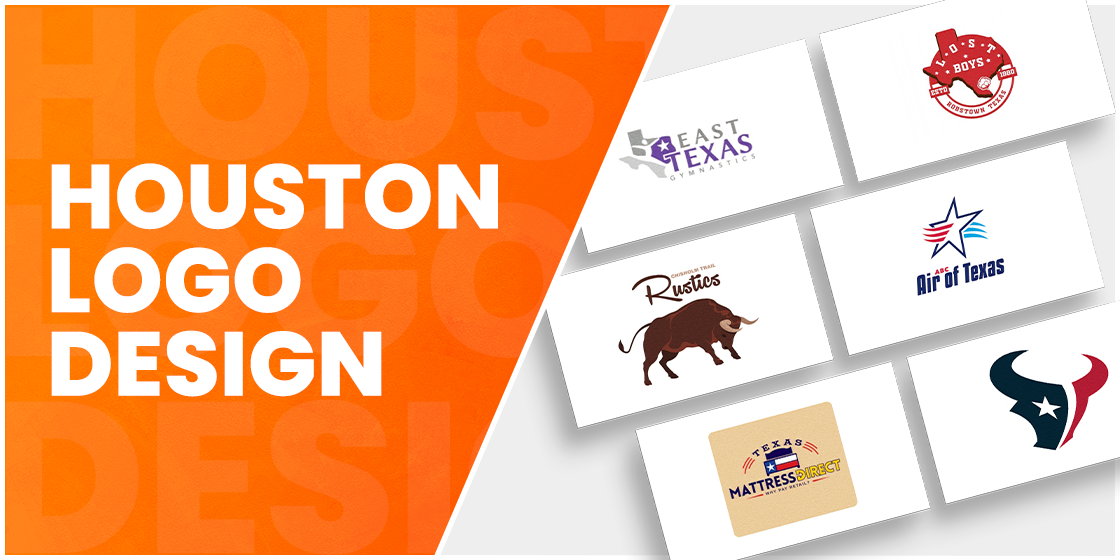 Elevate Your Company Aesthetics with a Cool Logo Design from Houston TX
It's the perfect time to help your company stand out of the crowd with a custom Houston logo design. Inspired by the unique elements that signify one of the greatest cities of the Lone Star State, the designs are clean and simple. However, they embody a commanding personality that helps your brand establish a strong brand identity.
But before you start developing a brand logo with the rustic charm of the American South, you must hire an expert logo designer near you, one who understands your vision. And with a team of expert designers well-versed in the art of logo designs inspired by Houston TX, Logo Poppin's logo design services can help you do just that.
Capturing The Essence of Your Business with Our Custom Logo Designs in Houston
Different industries require different design elements and approaches to incorporate that Houston logo design aesthetic. Some businesses, like clothing and restaurants, find it easier to do so, especially if they cater to that specific demographic.
Others however, might find it quite difficult to do so. Corporate businesses, especially those who have no apparent link to the city of Houston or even the State in general, will find that a subtler approach may be better suited for their use.
No matter your design strategy, if your logo fails to capture the true essence and message of your company, then it has failed in its purpose. It does not matter how good the design looks, if it fails to represent its brand perfectly, then it is of no use.
Incorporating It Within Your Brand Style Guide Like Houston Texan Logo Design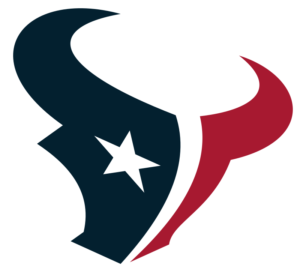 Now, when we establish a brand identity, or even rebrand an existing business, we need to develop a brand style guide. The purpose of this document is to ensure that all of your brand visuals look connected to each other, each building over the foundation of the one before it.
And although following a style guide is one of the first things that prospective designers learning how to design a logo are taught, many lack the ability to comprehend their brief properly.
A business's brand style guide ensures that every medium the company uses, digital, print, merchandising, and more, are on brand. This can be somewhat problematic, especially when elements such as your logo are not designed to be used on multiple mediums.
Logo Poppin's logo design services ensure that every Houston logo design we create, can be displayed easily and distinctly on a variety of mediums, such as digital, print, billboards, and even stationary and promotional merchandise.
How We Incorporate the Houston Logo Design Aesthetics Within Your Symbol
A good logo design is one that perfectly portrays your brand identity to those who view it. Essentially, a good logo is one of the first building blocks of your brand identity, which is used to build your entire branding and marketing strategy.
As the first visual element to come across potential viewers' gazes, your logo needs to be perfect. It needs to stand out, and what better way to do so, than to incorporate Houston logo design aesthetics into the mix.
At Logo Poppin, our designers can do that in one of two ways.
Rework Your Current Brand Logo
The first and most common, but comparatively complicated option is to rework your existing logo by including design elements that bring to mind the unique visual identity of Texas. However, depending on your initial design, as well as your industry niche, this could prove problematic.
Too drastic of a change, and you risk losing the customer loyalty and brand recognition of your brand> on the other hand, too little of a change will have virtually no discernable impact on the design, making the entire process useless.
Create a Custom Logo Design from Scratch
The other way is to create a new logo from scratch. While the more successful of the two options, it can be problematic to implement, especially if your existing logo has a sizable brand loyalty and recognition. That is because if the new logo is quite different from your existing design, you risk losing all that hard work you've spent fostering that brand presence.
However, if that is not a concern, and you are looking to rebrand your business essentially, then creating a proper Houston Texan logo design from the ground up is the best way forward.
What Sets Our Houston Logo Design Company Apart from Others in The Industry?
As a customer looking for a suitable design agency, you will find logo design agencies all around you. Yet while everyone offers a high quality design, you often find that they lack the expertise to deliver on their promises.
At Logo Poppin, we ensure that we deliver exactly what we promised to our clients. With years of experience in the design industry, and the high number of clients served, what brings customers back to us rests entirely on just three factors.
A Drive for Perfection
Our designers strive to deliver maximum customer satisfaction, by creating designs that offer value above and beyond what the client expected. We ensure that each deliverable is on time, addresses any concerns raised in the feedback, and adheres to the project brief. This drive for perfection is what makes clients come back to us for additional design work.
Unmatched Customer Service
Our customer service specialists are tasked with ensuring that any issues or questions that our clients have throughout the project are addressed and alleviated at the earliest. Whether it's a question about your design project, or a query regarding one of our services, our customer service representatives will be happy to serve you.
A Logo Design Process That Focuses on Communication and Complete Transparency
Moreover, our company mission of transparency and better communication also includes involving customers in our graphic design process, by using them as an important feedback tool. By allowing the clients to get involved in their project, we allow them to develop a relationship based on trust with our logo design agency.
Our Logo Design Process
Our logo design process has been perfected through years of serving clients from a variety of industries. Our designers are well-versed in creating unique and attractive Houston logo designs, created to uplift and elevate the brand's visual identity.
Our 4-step process is simple, designed to guide the client and the design team through seamlessly.
Meet with our design specialists. They will learn about your business, your branding and marketing goals, your direct competition, what you envision your business identity to be like, and your expectations from this graphic design project. this step helps us get a general idea of what you are looking for in your brand's logo.
Discuss the logo concepts our team shares with you. In this step, our designers explain the what and the why about the design elements they have incorporated within each logo concept, and how it relates to your design expectations. This process helps us come up with a design that truly sets you apart from the competition.
In this step, we look for feedback on the design concepts we submitted to you. You tell us what you liked about them, and what did not suit your vision. Then, our designers will take your feedback, and make changes to the concept that best suits your needs, bringing it close to what you are looking for.
Finally, we show you the finalized custom logo design with Houston aesthetics, which not only fulfills your brief, but elevates it with the proud Texan design ideals that consumers love to see.
Why Does Your Brand Need Houston Logo Design Aesthetics?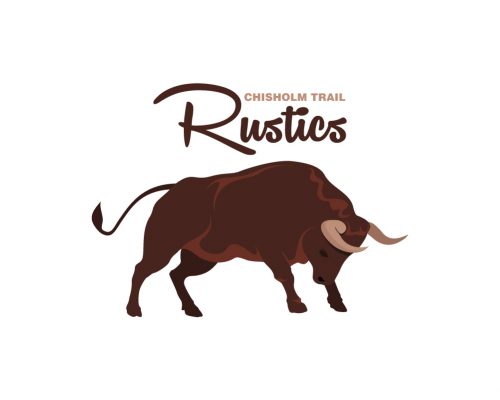 Now, you might be asking, how can you benefit from a Houston Texan logo design? To put it simply, the aesthetics of the designs that hail from the Lone Star state are simple, modern yet with a rustic charm, and embody a salt-of-the-earth vibe.
Moreover, it can also help you your brand establish a strong identity in many other ways.
Sets You Apart
With unique design elements from the American West, like cowboys, horned bulls, lassos, and more, Houston logo design is a great way to set your brand apart from the competition.
Starts a Conversation
These logos do more than just set you apart. They also boost with your brand engagement, by providing a topic of discussion and helping initiate a conversation between you and your consumers.
Makes You Memorable
With design elements and structure different compared to your competitors, your custom logo design inspired by Houston's aesthetics will help your brand make an impression, making it memorable.
Encourages Brand Loyalty
If your business is situated in or around Houston or Texas in general, incorporating such elements will also help establish a loyal brand following, with consumers preferring your brand as one of their own.
Our Houston Logo Design Portfolio
Take a look at some of these amazing logo designs inspired by Houston, Texas.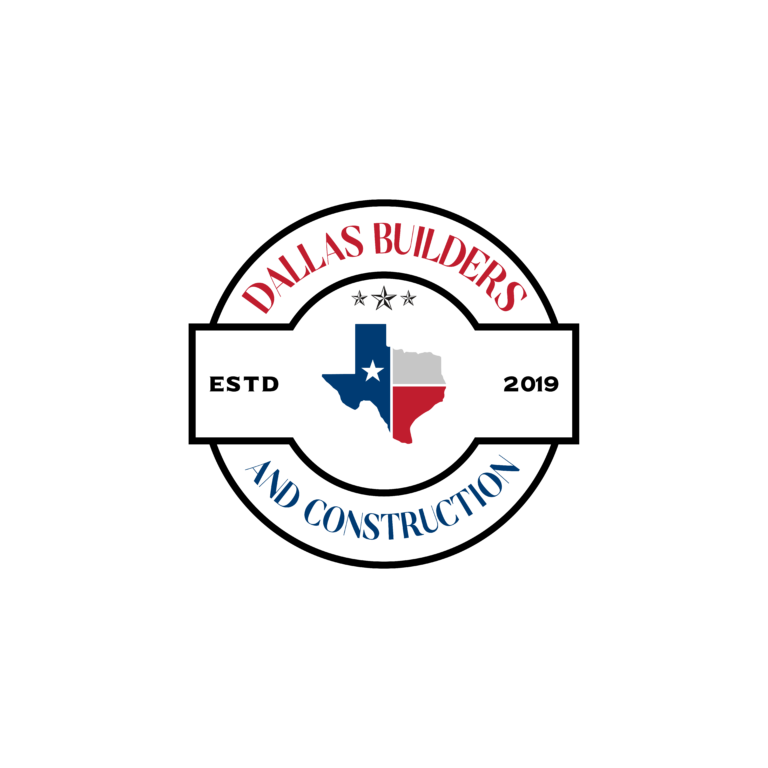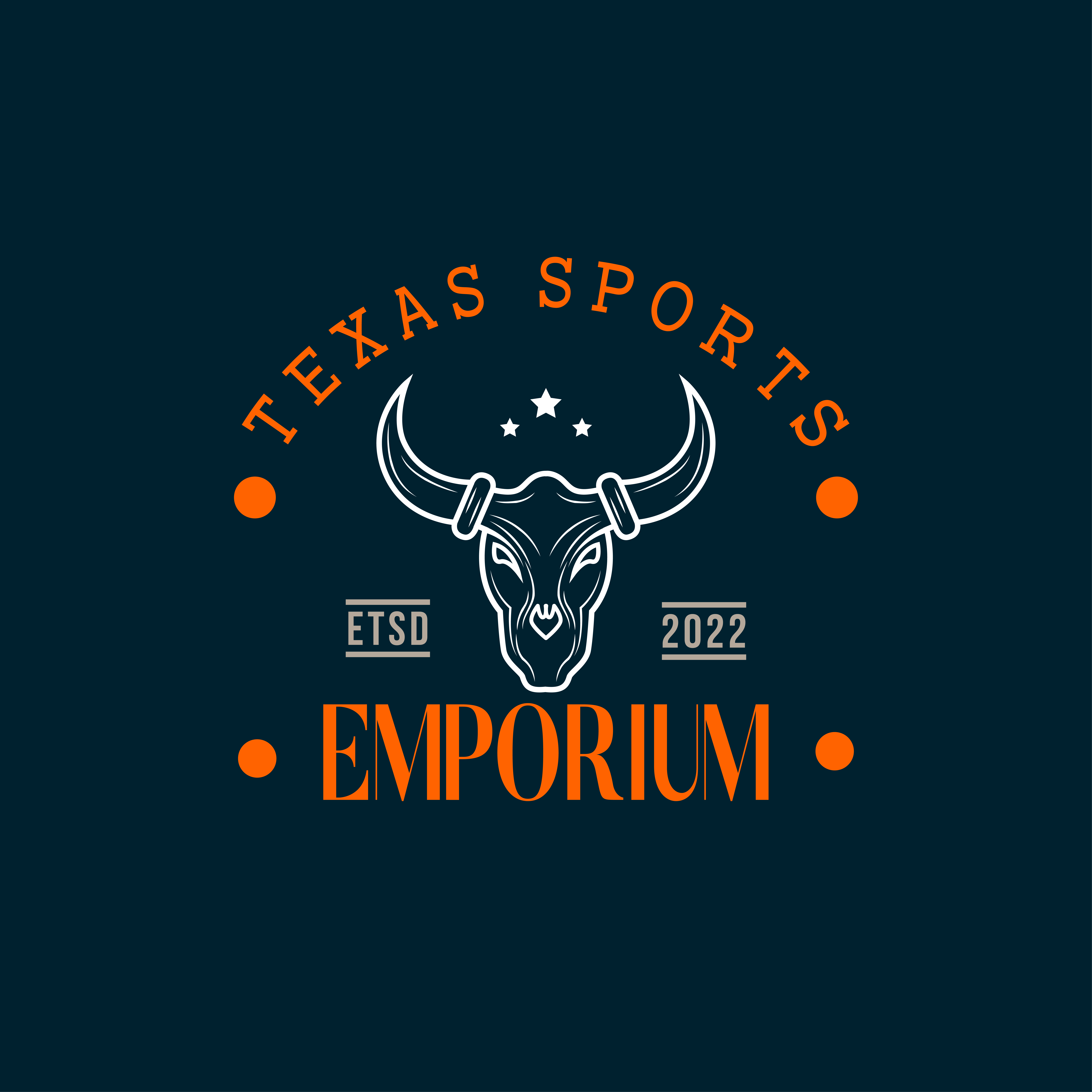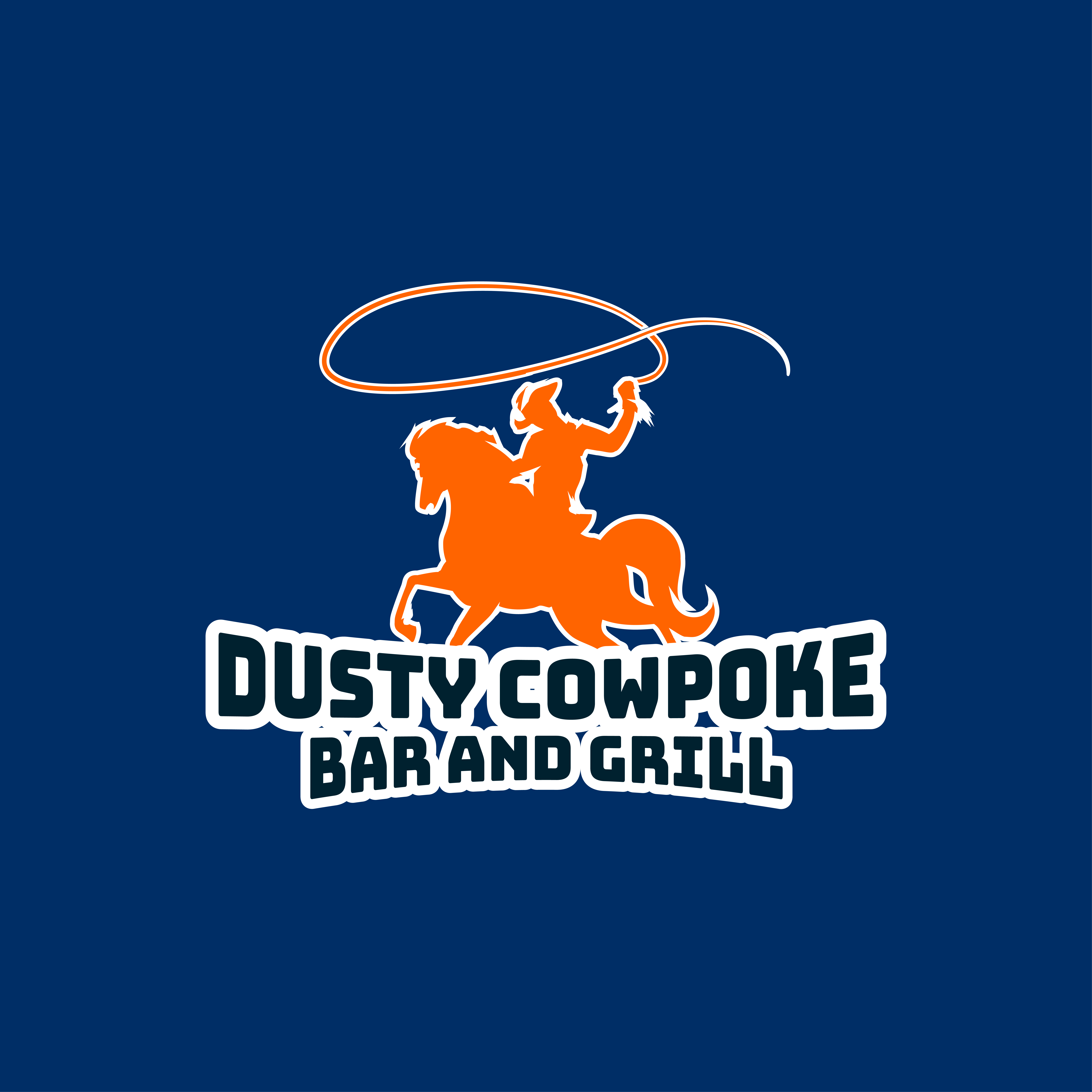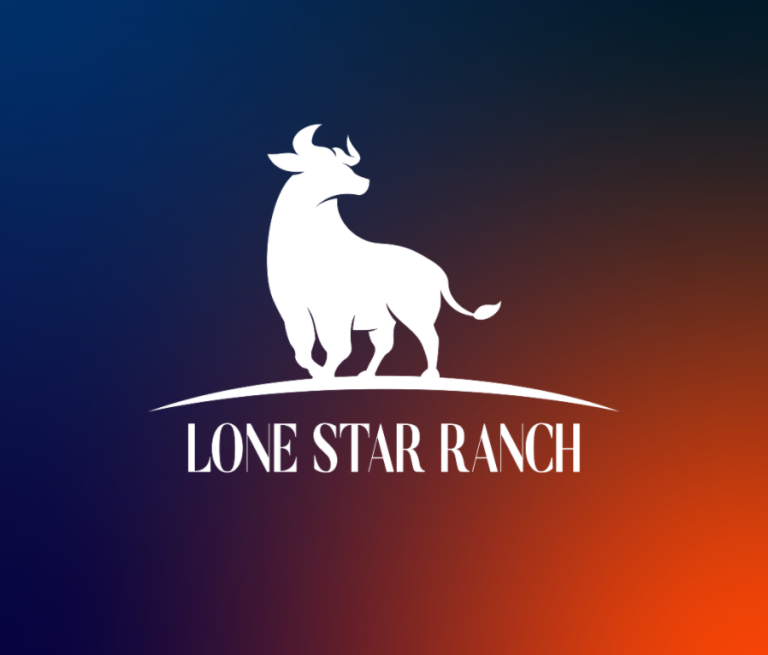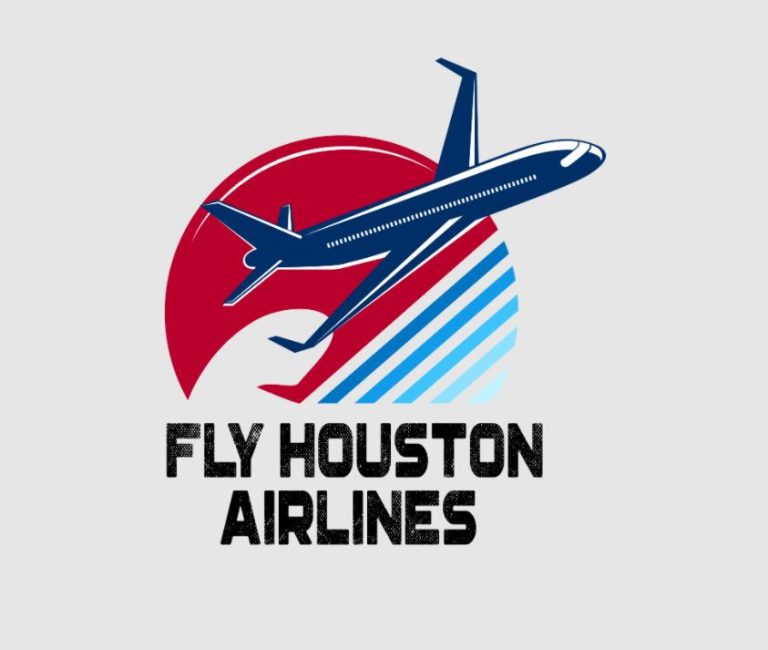 Why Do Customers Prefer Logo Poppin's Logo Design Services?
At Logo Poppin, we strive to serve our customers in a way that provides maximum service satisfaction. They trust that when tasked with creating a logo, our designers will go above and beyond to deliver a product that offers more than their expectations.
This trust is the result of primarily three factors.
Crafted by Industry Professionals
Working with Logo Poppin means working with expert professionals with years of experience in their respective industry. Our logo designers are highly skilled, and have worked for clients from a many different niches. That is why they are able to deliver the maximum value from each logo they create.
Design Aesthetics Suited to Your Brand
As an experienced logo design services provider, we know that a good Houston logo design is more than just adding design elements from the American West. Only by researching and understanding the unique value and importance of visuals from the city of Houston or the state of Texas in general, as well as how they correlate with your business, can we design a great logo. And that is what we strive for here.
Versatile Designs Suitable for Many Mediums
Finally, we know that a logo is used on many different mediums. Therefore, it should be distinct enough that despite its size, the details should be clear. Moreover, the designs we create are tested not only with your brand colors, but also in monochrome, to see if they lose any value on monochromatic mediums like print or merchandise.
Get Your Brand Symbol Designed by an Expert Logo Design Agency Near You
Houston logo design ideas are some of the best brand symbols we see around us. When executed well, these designs enhance and elevate your brand identity, and helps businesses grow their brand recognition.
Want to give your brand a makeover with custom logo design inspired by Houston aesthetics? Logo Poppin is here to help you get the best Houston logo your company deserves.
Frequently Asked Questions
Depending on the logo's complexity, a designer may charge anywhere from $300 up $4000. However, some of the larger brands have even paid design agencies millions of dollars to create a brand symbol.
A logo allows your business to grab the attention of its potential customers. It also allows you to set a suitable first impressions those who view it, helping your brand become recognizable.
The process of developing a great visual identifier can be quite complex, which takes time as well as a lot of effort on the designer's part. That is what dictates the high prices of quality logo design services.
Through a few simple steps, you will be able to hire a great logo designer for your business.
Create a logo design brief, containing your requirements, resources, and your vision for the logo.
Look for suitable resources under the "Logo designer near me" search term.
View their portfolios.
Shortlist and contact the designers.
State a budget and time limit.
Discuss the project, agree on the deliverables, and establish a contract.
Generic logos with no new design element to set it apart are just that – generic and boring. These logos are useless if you want to set your brand apart, and therefore cost less. A truly great logo will demand a longer time to develop, and will have the visual allure required to demand a premium price for it. On average, such logos start from $800 and can reach $5000 and above for a really great brand symbol.