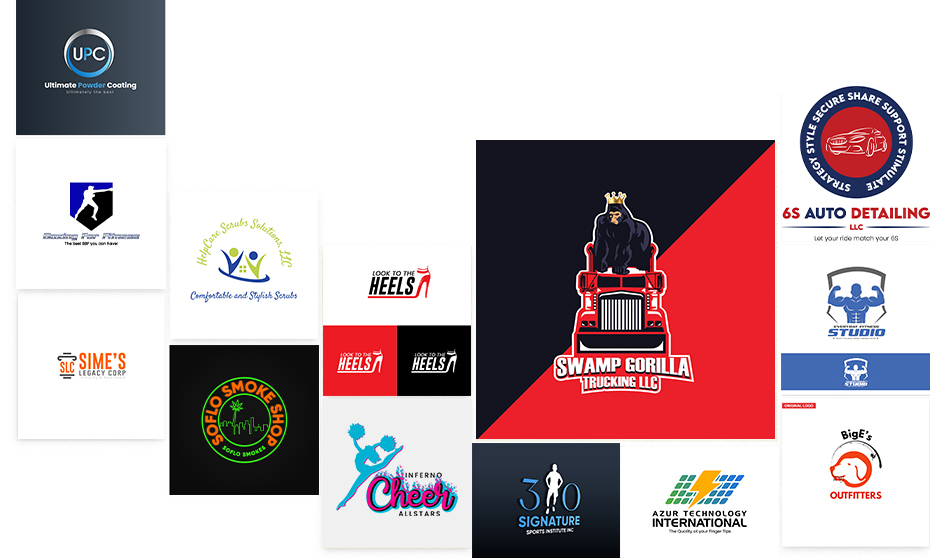 Know the Points How to Specify Logo Designing Cost
It is a known fact that the trends in the design industry are changing rapidly with the passage of time, driving every graphic designer to optimize his/her work elements continuously. This has also led to the increase in their working charges, especially including the logo design cost.
Being a designer, we all know that there are various factors that decide the final cost of a logo designing project. From client background to multiple logo versions, there are numerous factors on which the cost for a project depends.
Combining all these factors, the cost of a project is determined by the logo design agency. Being a client, you should also know about these factors, so that you can bargain better with any design agency or freelancer.
In this blog, we will take a detailed look into the multiple cost factors of a logo design. We will discuss how its pricing can vary depending upon the complexity and requirements of projects. Let's understand the pricing categories in which your logo design cost can exist in.
1. How Much Does a Logo Design Cost?
The logo designing cost depends on various factors. From types of logos to multiple revisions, there are different things involved in the specification of a logo design cost. Generally, it can vary from $50 to $1000 depending upon the requirements you propose to the design agencies.
As a brand owner, you must need to know about those little factors that specify the logo designing cost. This will give you a better view of the logo specs and how much budget you have for them. The quality of logos is one of the biggest contributing factors in the overall cost estimation. It is something every brand owner cares for, knowing the impact of logo identity in the market.
Let's take a look at a chart that gives a quick classification of the logo design cost based on quality and relevant creators.
| | $50 – $250 | $250 – $1000 | $1000 – $2000 |
| --- | --- | --- | --- |
| Design Options | Logo generator / Freelance designers | Low-end design agency | High-end design agency |
| Focused Quality | Generic logo quality built with commonly used graphical elements. | Much improved form of logo built with custom elements as per the requirements. | Advanced form of logo built with stunning custom elements and multiple revisions. |
| Logo Clients | Startups who do not want much quality focused logos. | Mid-sized businesses that need quality logos built as per their demands. | Multinational companies that are looking to create multiple types of logos. |
2. Logo Design Cost Estimation by Category
2.1 Low Cost – Under $250
Another way to get your logo designed quickly is by taking the services of freelance logo designers near you. These people have fast turnaround times and offer lower logo designing cost up to $250. You can also have a much cheaper logo if you choose to go with any online logo maker. These sites usually charge up to $50, offering a simple generic logo for the brand.
Let's understand the services of both logo makers and freelance designers below.
2.1.1 Logo Generators
If you are short in budget, you might need to build a logo yourself. This will need a proper understanding of Photoshop and other tools required to craft a logo. Unfortunately, if you don't have that knowledge, you will simply struggle to make any logo.
But wait, there are some alternatives as well.
Nowadays, there are many online logo generators available in the market. These automated tools help people to build any brand logo within minutes. Using these tools is also very easy, as they provide premade templates to choose from. Based on your requirements, you can select any one of them and the rest depends on the platform.
The drawback of these tools is that they use stock fonts, images etc. to create logos. This means that your logo style cannot be totally unique. It will just have few distinctive attributes to make it look a bit different. Those businesses that are not much concerned with this fact use these logo makers. Their logo designing cost generally starts from $20 and goes max around $100.
2.1.2 Freelance Designers
Another way to get your logo designed quickly is by taking the services of freelance designers. This is even becoming a trend in the world, as businesses from around the world are hiring freelance designers. They do not charge much like the big agencies. However, it provides lesser revisions and lower quality final logos.
Today, there are numerous marketplaces operating on the internet where you can find and hire freelance designers. Some of the top places to find these skilled people include Upwork, Fiverr and more others. These designers usually create their profile along with a portfolio to showcase their work. Based on your requirement, you can pick the best designer from these platforms at affordable rates.
The price for your logo project can also be bargained directly with these designers. This is another reason why startups usually prefer hiring these freelancers. They work on their terms and craft logos as per the given requirements.
2.2 Midrange Logo Design Cost – $250 to $1000
Being an agency that requires quality in its logo, you have to look above the budget of $250. Choosing this bracket, you will get services from a professional branding agency that will work closely with you. These agencies offer high quality end-products, made precisely as per your custom demands.
2.2.1 Limited-service Digital Agencies
These agencies are not much big or renowned as compared to established branding agencies. But, their professional work portfolio allows them to get a considerable amount of repute in the market. The charges of these agencies also vary on the basis of experience and market reviews.
Those agencies that have just started operations take around $250-$500. This amount is still very much fine looking at the end logo product. It looks best for those companies that are also just started and have limited budget for logo designing.
On the other hand, those digital agencies that have been working from the last 3-4 years can charge up to $1000 per logo design. Their experience and positive reviews from the customers are the main reason for their higher rates. Opting these agencies will surely give you a better chance to get your logo designed from experienced hands. These people will ensure quality and brand relatability in your logos, allowing you to establish a better identity.
2.3 High End – $1000 to $2000+
This price bracket adds a bit of more dedicated support for your project. If you are a real estate brand that has got a global reputation, go for the professional real estate logos provided in this category. Opting for this high end bracket, you will get a whole team working on your solo project.
This higher pricing option also allows you to request numerous logo variations depending on the complexity of your logo design. Moreover, it gives you complete designing support even after the completion of the project.
2.3.1 Full-service Branding Agencies
These agencies are well-versed and skilled in taking all types of videos and logo designing jobs. Their years long experience says a lot about their work, which is why their logo designing cost is also very high. These agencies only take such logo projects that are also related with any reputable organization. This means that they are pretty exclusive in terms of picking work from the market.
As a client, if your brand has a global repute and it needs a unique logo to match that status, you should definitely go for these agencies. They dedicate a complete team for your logo design project, ensuring quality at every stage.
Furthermore, they also offer countless revisions in the logos, so that you can become satisfied with the final product. This makes their logo designing cost to go over $2000. But that looks totally fair seeing the amount of dedication they pay into your design projects.
3. Average Logo Design Cost
Despite knowing the design factors, many people still ask about the average logo design cost. Well, this question is too vague and cannot be explained easily with fixed figures.
We all know that every business has unique requirements and their logo design cost depends upon that. This makes defining the average cost a bit difficult.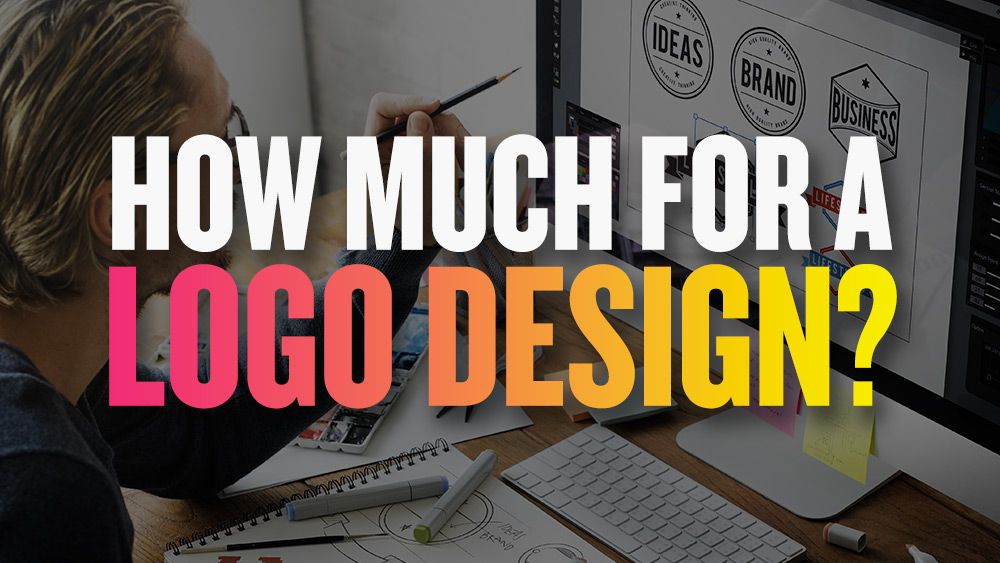 Sometimes despite knowing the average price, the final logo designing cost still gets changed. That is because the pricing frequently changes after getting too many revisions in the logo. Similarly, it also changes after requesting multiple types of graphic design and logos. These are some of the reasons why a fixed logo designing cost cannot be determined at an earlier stage. However, a rough estimation can be given around a standard market number like $500 per logo etc.
4. Logo Design Cost Calculator
The cost of a logo varies due to multiple factors. This illustrates that there is no fixed logo design cost, or any tool that can determine its pricing. Many people often get confused by looking at false logo design calculators. These types of tools can never determine proper pricing due to the varying nature of design factors.
As a business owner, you must also need to know how to copyright a logo to protect its identity. This also requires a bit of budget to complete the registration process.
It is therefore best to not only rely on any premade calculator tool and discuss directly with your concerned agency or designer about the pricing. This will give you a proper view to allocate budget and expect delivery time according to the project.
5. Specifying the Logo Design Cost as an Agency or Designer
We have now covered the client's view to understand the logo design cost estimation. Let's move forward to know how much to charge for a logo as an agency or freelance designer.
To do that, there are various things you need to know as a logo creator. First, you need to understand the logo design journey and its steps in detail. Let's take a look at it below.
6. What is a Logo Design Journey?
In order to craft a brand logo, you need to go through some stages to ensure perfection in the end-product. This includes a complete journey starting from ideation to production within a given frame of time.
It can be an iterative process that could involve multi-step methods according to the given complexity of the design. All the top branding agencies recommend this design journey to be innovative and thoughtful to get the best logo results.
Here are some of the stages that are involved in the design journey. All of these points will help you to decide better how to plan your project as per the defined requirements.
6.1 Identifying Channels
Before starting any logo design, you need to understand its branding channels. It is important to know where a particular company is active and how it will optimize its branding strategy.
Whether it will be used on digital media or physical channels, all of these questions must be answered efficiently.
6.2 Understanding Image Quality
Considering the project details, you need to make sure which file format you want to use in your logos. There are two types of formats generally used for logos including Raster and Vector files.
Both of these formats have different specifications, which is why also offers varying image quality. Based on the client requirements, you can finalize the file type in between these two.
6.3 Picking Color Variations
Color variations also matter a lot for your intended logo. Analyzing the theme, you need to ensure which type of variation you want to use in the logo.
Whether it will be light or dark, this attribute must be finalized during the thought process. It will help you to incorporate the right elements into the logo correctly.
6.4 Finalize Export
The export option for a logo also falls into two categories i.e. RGB and CMYK. RGB is generally used for digital logos, whereas CMYK is best suited for printed products. Depending on channels, you need to finalize the right exporting option that suits best for your logos.
7. Understanding the Client Requirements
Now, here comes an important part that will help you to determine how much does a logo design cost. These points allow you to understand the details suggested by them such as logo fonts, styles and other elements. Let's take a look at them and understand how much to charge for a logo.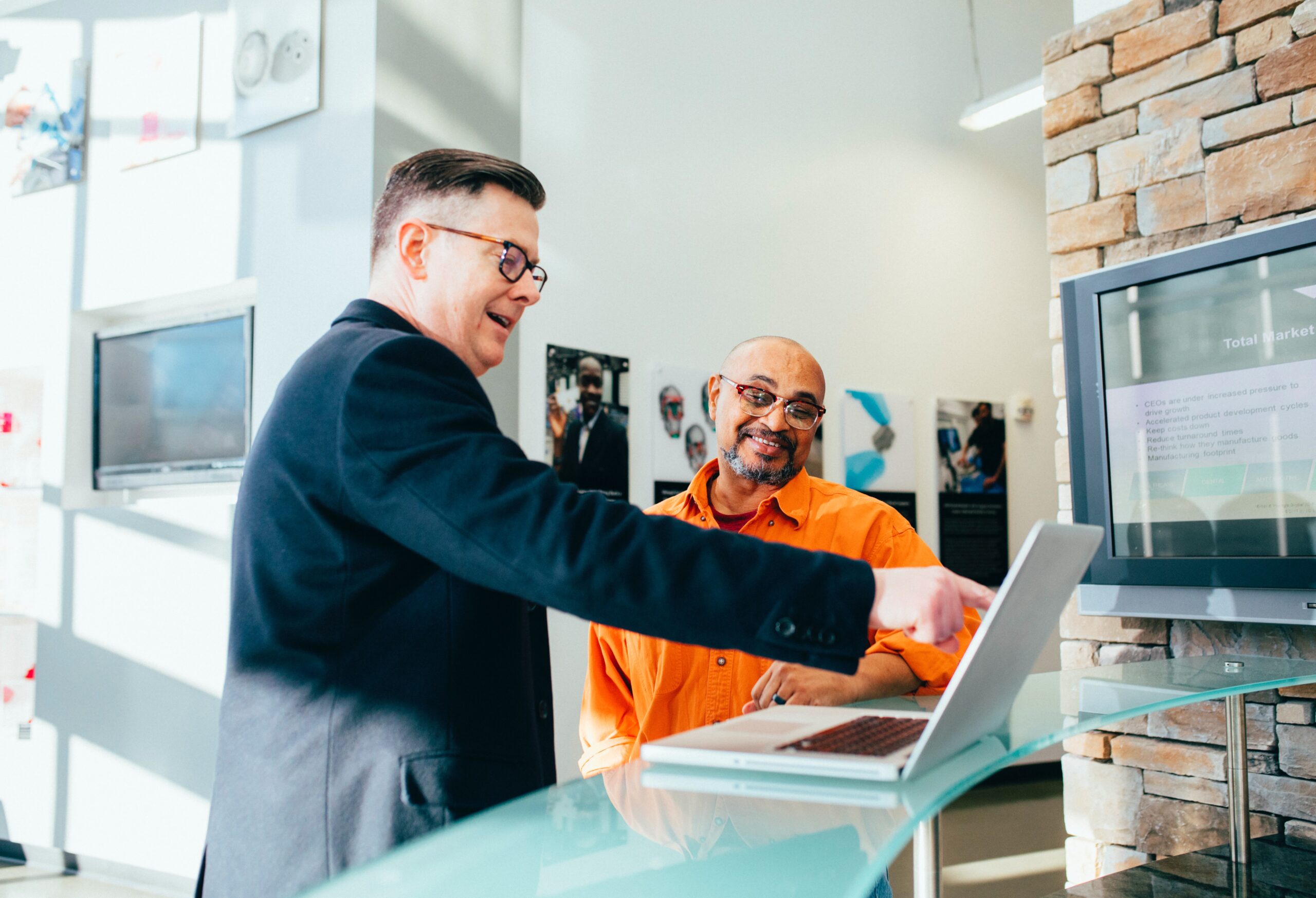 7.1 Client Background
It is highly important to know about the background of your client. This is the major factor that could help you to understand their budget and requirements. The cost implication for an SMB or medium-sized business is quite different as compared to an established business giant. There are various factors that distinguish this cost, such as complexity, types of logos and more others.
Knowing the background, you can understand better about their business and the cost they are willing to pay. For instance, the average cost of logo design for a startup is around $200, whereas a reputable brand can go up to $1000 or more.
7.2 Turnaround Time
The time to deliver any logo design also helps you to know how much to charge for a logo. It is quite important because it lets you know about the total time you'd be investing in the project.
For instance, if a company has asked you to deliver a project within two to three days, then you will need to quote a higher project price to them. Similarly, a project that needs to be completed within a week can be quoted with a normal price.
Freelancers around the world usually quote their prices based on this particular factor. That is the reason why you must need to consider it properly every time.
7.3 How Much to Charge for a Logo While Considering the Demand
You can decide how much does a logo design cost based on the work demand. For instance, if you are getting continuous project orders leading up to several months, then you can easily raise your logo designing cost. This could go well with a long-term future strategy, allowing you to specify logo projects and their cost in advance.
7.4 Project Specifications
Project specs can play a big role in stating your logo designing cost to the clients. It has always remained an important part on which designers often argue with the clients.
And why not? They have got every right to do so.
If you are working on a logo design project that needs multiple revisions, then it must be accounted for by higher pricing. Similarly, if a client has asked you to design multiple prototypes of a logo, then it also falls in the same category.
Depending on similar factors, the project specs can go high and the pricing as well. Being a designer, you are in the best position to understand these specs and know how much to charge for a logo.
8. Points to Consider While Deciding How Much to Charge for a Logo
As a professional logo designer, you need to know how much to charge for a logo. Here are the five important steps that will let you know how much does a logo design cost.
8.1 Research
We all know pretty well how much research is required for any project. From spending a few hours to a complete day, it can vary easily as per the design complexity. The research part doesn't just include collecting ideas from the web. But it also involves complete analysis of the company and what it requires in a perfect logo.
For designers, this research time cannot go unnoticed and has to be compensated in the overall cost. It should be counted as a stepping stone where the project starts and moves towards next stages.
8.2 Brainstorming
Right after the research part, you go into the brainstorming phase where you collect different ideas. It is not as simple as it looks because it can involve numerous iterative sessions understanding the needs of a brand logo.
This session requires you to come up with various innovative ideas that help you to design logos uniquely. To do that, you have to conduct extensive research about the brand and its offerings in the market. Keep in mind that your final logo must represent the theme of a company, which is why this session is termed highly important.
Sometimes, the brainstorming session can go into multiple days, forcing the designers to dive into the business details. Its successful analysis perfectly reflects into a good logo design, which is why it is equally important.
8.3 Implementation
Once you are done with the brainstorming phase, it is now time to jump into the actual designing stage. This is the practical part where you integrate all the above extracted details into a required logo design.
The timeframe of this phase can be really extensive because it requires dedication and skilled expertise. You are required to create several mockups and raw paper designs as suggested by the client. This could easily scale this session to go into multiple weeks.
Hence, depending upon the complexity of the design phase, you can easily determine your custom logo designing cost. It is an important stage where you are actually creating the first design, turning the client's ideas into reality.
8.4 Demonstration
After creating a good logo design, you are now required to demonstrate the prototype to the relevant client. This could prove to be another extensive session because it can involve numerous revisions. It consists of many back and forth communications, allowing both clients and designers to discuss the details of first design.
The multiple revisions in this phase can take some extra time. This could eventually increase the total project time. Keeping this in view, you have to be proactive in terms of suggesting a final price.
Sometimes, clients request too many revisions that are not discussed at the initial stage. As a result, all of your extra time goes into vain, without crediting any additional cost. Therefore, it is advised to keep this particular stage in mind and devise the pricing plan according to that.
8.5 Final Production & Delivery
Coming to the last step, you often forget to charge for the stock fonts, images and other elements you have bought from the online marketplaces. These little things complete your total production phase, taking you to the final project delivery.
Therefore, make sure to finalize your logo pricing keeping these factors into view as well. It is always recommended to use authentic design elements, so that your clients could not face any piracy claims after the delivery.
Afterwards, you can fairly quote the pricing that looks legitimate for the whole project considering all the hard work and time involved.
9. Logo Design Cost of Famous Multinational Giants
We have seen the logos of Pepsi, Accenture, Microsoft and others thousand times. But, ever wondered how much their cost was?
Well, let's take a look at the cost of some of the most famous companies in the world. This will simply be a stunner for you as it will let you know how much even a small logo can cost literally.
Let's take a look at the cost of some logos below.
9.1 Nike Logo Design Cost
Nike is one of those elite sports brands that doesn't need any kind of introduction. It has a vast range of product lines that simply outclasses every other brand in the race. Today, the Nike logo has become a symbol of trust among the athletes. So, how much is this logo really worth?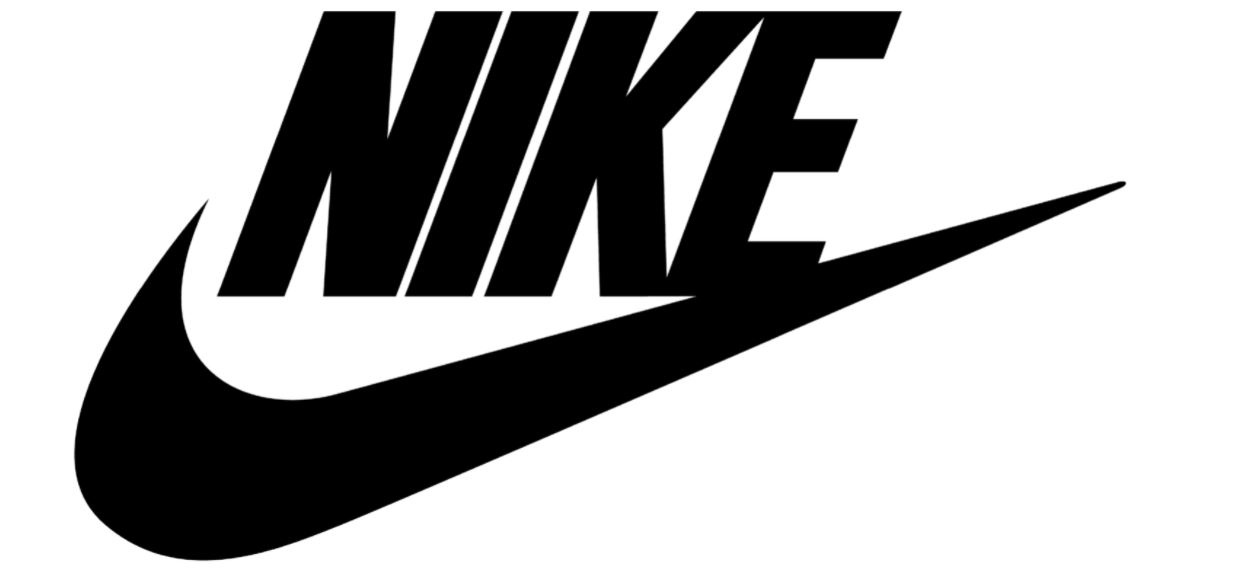 Well, Nike's co-founder Phil Knight bought this logo for just $35. He bought this logo from a college student Carolyn Davidson in 1971. People knew that he could go for thousands to make a new Nike logo. But Knight felt something unique in this logo and chose it instantly over others for just $35.
9.2 Enron Logo Designing Cost
The Enron logo was created at an unbelievable price tag of $33,000. This logo was created by Paul Rand in the 1990s. He is considered as one of the best graphic designers of the classical era. Besides Enron, Paul has also designed numerous other brand logos including IBM, UPS, Morningstar, Inc. ABC and others.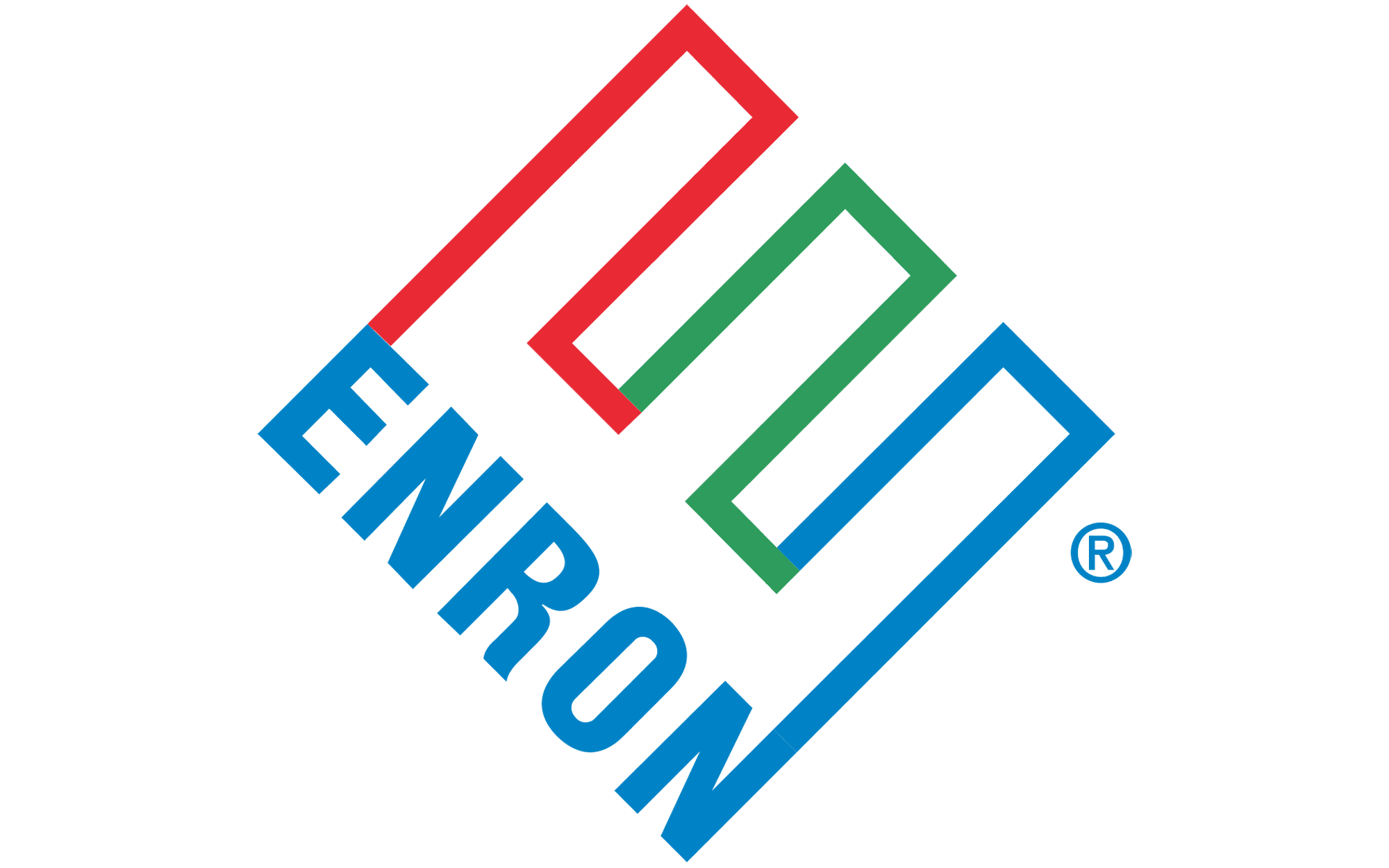 9.3 Glasgow 2014 Commonwealth Games
We all know how important the Commonwealth Games are. It is quite an auspicious event in which athletes from around the world participate in different games. It is therefore required to always design its logo creatively using skilled hands.
The Glasgow 2014 Commonwealth Games is a prominent example in this regard. It really looked beautiful and unique from the earlier logos. And the pricing of it was really a huge one i.e. $95000. This was undoubtedly the most expensive logo created in the overall history of the Commonwealth Games. It must be said that it was too pricey, but also looked amazing as per the expectations.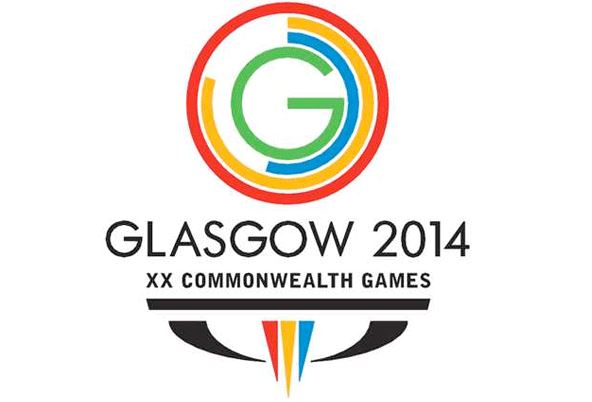 9.4 British Broadcasting Corporation (BBC)
British Broadcasting Corporation (BBC) is one of the biggest newscasting organizations in the world. It is always respected as the name of trust and reliability in the field of international news reporting and journalism. It has a very simplistic and decent looking logo, built with a combination of red/white and black/white colors.
It is also a fact that very few people know about the cost of its logo. It was logo redesign in 1997 for an astounding $1,800,000. This could sound a little shocking, but it is true that this simple looking logo was created with this huge amount.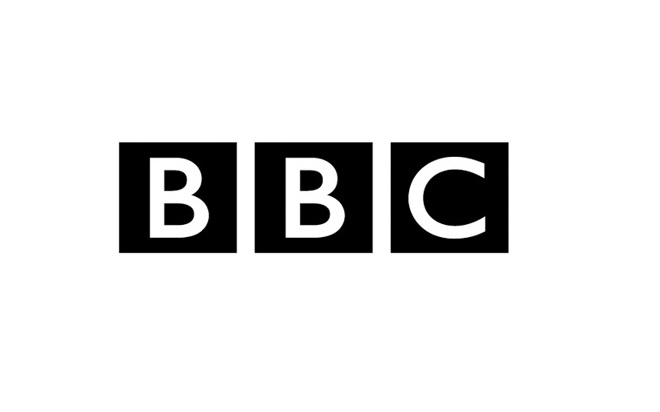 9.5 Pepsi Logo Designing Cost
We all love the iconic Pepsi logo. It is something on which we trust and always gives first priority for having drinks in our daily routine. But, do we really know the price tag of this great logo? Well, not much.
This stunning logo was created for an unbelievable $1,000,000. It was redesigned by Arnroup in 2008, perfectly as per the requirements of the brand. This amount is considered as the biggest logo pricing of Pepsi till to date. It showcases how a global brand can go upto higher limits to perfectly design its logo, that too after regular intervals.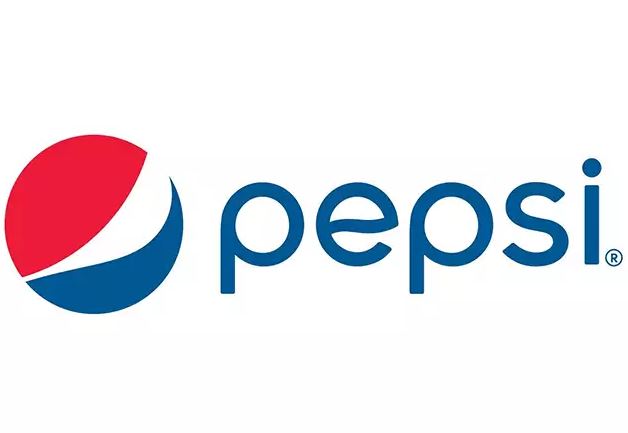 Frequently Asked Questions
The logo designing cost depends on the complexity and resource you have hired for the work. Its cost can vary from $50 to $1000+ depending on the required needs.
If you want a dedicated team to design a company logo, you should hire a branding agency to do the job.
It is a specialized logo designing service that gives you a complete team of professionals working on your solo project. Though it is quite costly, but it offers numerous high-end features such as countless design revisions, long support and more.
Online logo maker helps you to design logos instantly by just using a design portal. These types of services offer generic logos with a minimal logo designing cost of $50.
There are many factors that can let you know how much does a logo design cost. This could include design complexity, delivery time, different logo versions and more others.
Final Words
Being a designer, you must need to know how much to charge for a logo considering the skills. It helps you in many different ways, specifically in terms of determining your work cost.
Summing up the above blog, logo designing cost can vary due to different reasons. To get the best pricing for your work, you need to keep in mind the above defined factors. These points will help you to know how much does a logo design cost while dealing with any type of company.
Meanwhile, if you are a brand that is looking to get affordable logo designing services, get in touch with us today. We would help you to craft a perfect logo that looks good according to the modern theme as well as your custom requirements.