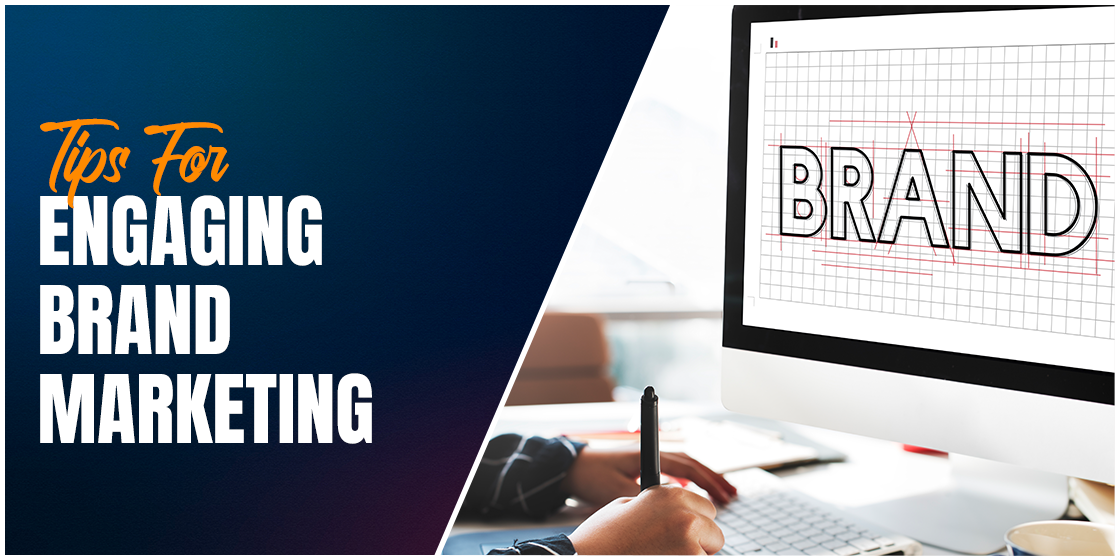 Know About the Importance of Using a Strong Branding Strategy in Marketing
Branding plays a vital role in the growth of any company. It allows businesses to present their services professionally in the market, so that people can get attracted towards it. The marketers are specifically tasked to devise creative branding strategies that can enhance traffic towards the business. That is why these marketers should be hired very smartly, precisely by looking at their record in branding marketing.
The field of branding is also termed very hard due to the continuously changing scenario of market competition. It is the main reason why many companies heavily emphasize on their branding. They know how it can be crucial for their marketing, provided they choose the right branding strategies.
Nowadays, companies are using different types of branding strategies to promote their services. The field has certainly evolved to a larger extent in the last few years. Businesses have now fully understood its importance, as how it can promote services/products strongly in the market. Those who are still lacking behind in branding and marketing, are continuously facing challenges in the industry. Their reach in the market has become limited due to having inadequate knowledge about branding.
If you are also one of them who is facing serious challenges in branding, read this article in detail. It has defined some useful tips that will help you to devise creative branding strategies, rightly as per the modern trends.
Let's first start from the basics understanding why branding has become essential for businesses.
1. Why Devising Branding Strategies Are Important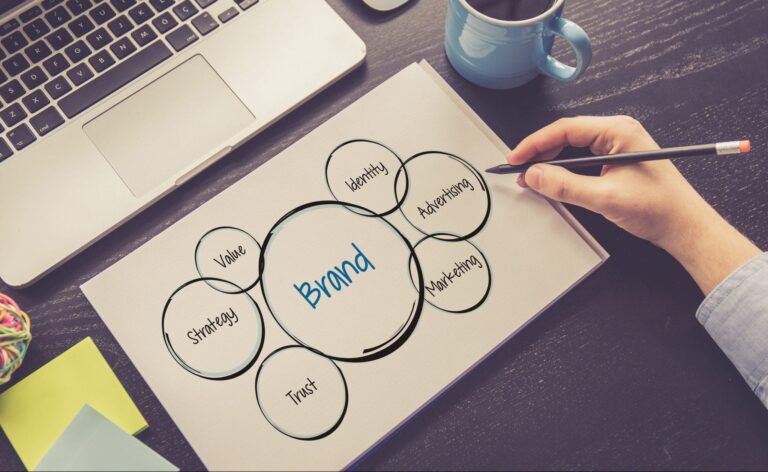 In the modern competitive commercial world, every business wants to take the lead over its rivals. They aspire to always remain on top of the charts, so that their business can always dominate flawlessly in the market. This cannot be done by just introducing quality products or services. Instead, they have to market them as well using creative techniques.
That is where the need for creative branding strategies comes into play. It is a practice that makes sure to promote the products/services of a company smartly in the market. These strategies are always devised by keeping the perspective of customers in mind. It could be said that the central idea of branding relies on getting the attention of customers, so that the reach of business could grow seamlessly.
A professional branding agency knows how to create different strategies that can grab people's attention. He understands their concerns and what type of solutions they need from a business. All of these things are smartly planned in a strategy that can turn the heads of customers towards the brand. These branding techniques make sure to keep the business relevant for the customers, so that the company can establish a strong footprint in the industry.
2. Tips for Creating a Strong Branding Strategy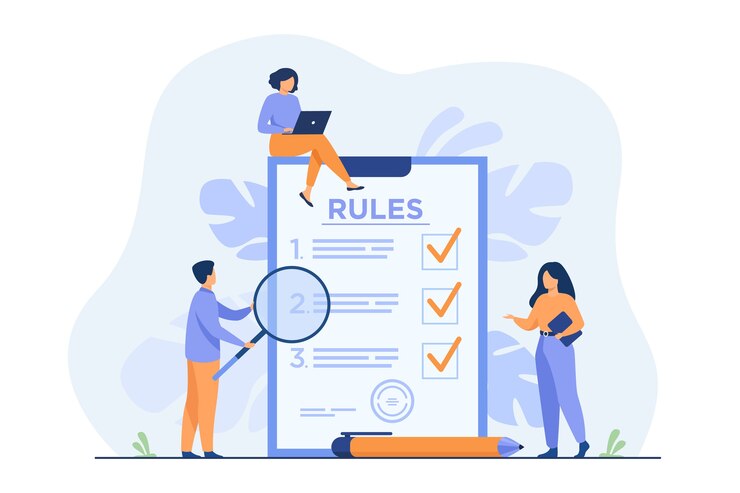 A lot of times, marketers struggle to create a strong branding strategy that can offer results to them. This could happen due to a variety of reasons, in which the primary cause always looks to be the lack of market awareness.
If you are also one of those who is not well versed with the norms of modern branding strategies, take a look at the tips given below. It will help you to learn the smart techniques that cannot only market products, but can also build a strong reputation of any business in the industry.
2.1 Purpose
The first thing needed to create a strong branding strategy is the understanding of a purpose. It is the sole thing that lets you know why branding is necessary for the company. Being a marketer, you need to first answer this question before creating any type of branding strategy. It not only helps in devising the plans, but also provides great assistance in sustaining them according to the trends.
The purpose of branding also lets you know what type of people will be your target audience. It allows you to build plans according to them, so that your marketing campaigns can generate maximum results. A lot of time, people do not pay attention to this factor and try to create branding plans without having any purpose.
These types of campaigns precisely fail at the start of their journey. They cannot go through the miles without having any motivation, specifically when the competition is tough in the market. It is therefore said to first find the purpose and then create branding strategies according to it. This will offer better solutions, allowing you to create engaging marketing plans.
2.2 Relevance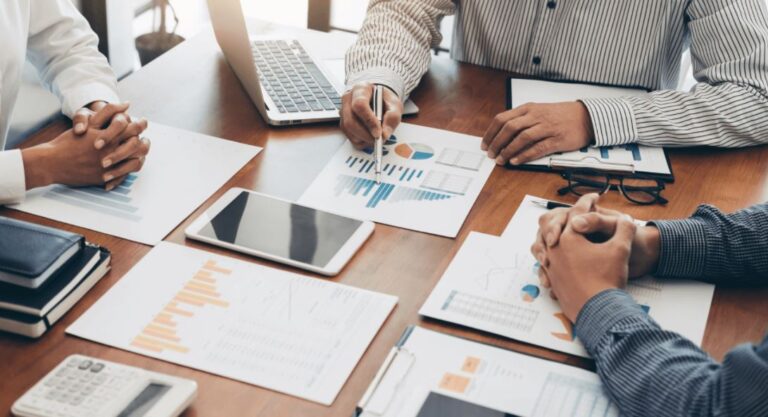 Relevance is also an important factor in devising any kind of branding strategy. It provides you an idea how relevant your branding strategy is and what type of improvements are needed in it. This simplifies the development of branding strategy, enabling you to devise them with perfection.
As a marketer, you would also know the importance of relevance in marketing. Any campaign or lead generation drive will ultimately fail if it won't have any relevance for the people. The connection building is very important in branding, as it allows you to understand the needs of customers. This helps to give better branding ideas, rightly according to your company demands.
The branding strategies that are more relevant to customers always yield positive results for the companies. They offer precise solutions to the customers which eventually attracts more traffic towards the business. Whether it's an ecommerce store or a construction company, the branding strategies built on relevance always provides an added advantage to get customers attention. That is why a marketer needs to be knowledgeable with all these things, so that he can build better plans accordingly.
2.3 Consistency
The branding strategy must also need to be consistent. It should include those elements that can portray the same type of voice related to the company. Any ambiguity or difference in the brand presentation creates a confusion in the minds of customers. This doesn't offer a right image of the company, forcing people to think about it as a non-professional business entity.
To avoid this confusion, it is recommended to keep all of your branding elements consistent all the time. Whether you are doing it on social media or traditionally in trade shows, the strategies should be aligned in a consistent manner. The color and theme selection should be equal for all advertisements, so that it can showcase a consistent image of the company.
All the top companies in the world always keep their branding consistent on all the channels. They know that consistency in the branding is key to their success in the market. People recognize their brand by looking at the consistency of its products' marketing. Any glitch or difference can disrupt their whole marketing efforts, no matter how delicately they are planned. Therefore, it is best recommended to keep them consistent, so that people can easily find their relevance with the brand all the time.
2.4 Emotion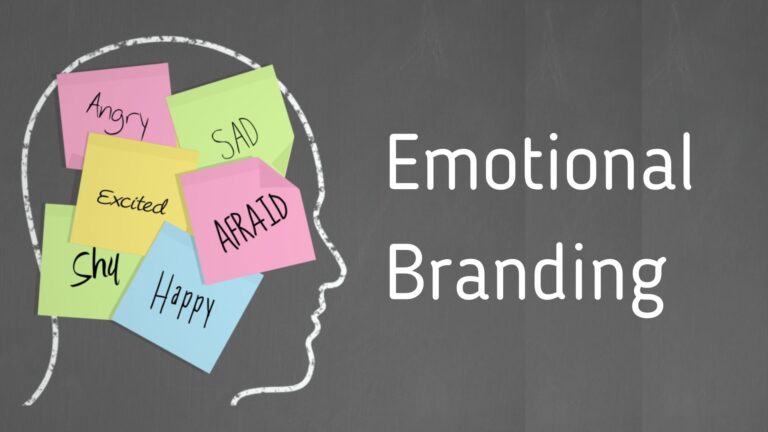 Emotions have the power to change the perception of people. It is a tried and tested method to make any marketing campaign successful in the industry. Anything that is marketed with an emotional value always gets the attention of people. They show more interest in the ads that represent some sort of idea or message to the market. It attracts not only their eyeballs, but also their minds in the campaigns.
To bring an emotional touch in the branding, you can use any type of social cause or people's concern. This is a proven technique to make your campaigns emotional for the people. They understand the message of the companies much deeply and quickly. The reason for using this strategy is to directly engage the hearts of people. Anything that is close to their heart will get more attention, allowing you to get better value for the promoted campaigns.
Till to date, many companies have successfully used it to get the attention of the people. It has become a major part of their branding, allowing their products to grab more emotional value. They remember these types of campaigns, because it connects with their concerns in a much diligent manner.
2.5 Loyalty
A company always thrives in the market when it stays loyal with the customers. The reason is that customers are the main assets of a company that allows it to grow and prosper in the market. The branding strategies of a company should also showcase a sense of loyalty, so that people can relate with them easily.
Those branding campaigns that are not created on the pillars of loyalty always find a hard time in the market. They struggle to get customers' attention, no matter how smart or creatively they are projected to the people. When these campaigns fail to garner customers' trust, then the reputation of the companies also damage. This creates a bad perception about the company which leads to its downfall in the market.
It is therefore recommended to devise the branding strategies based on loyal values. It helps to get people's attention, provided the features shown in it are true to their terms. These types of branding campaigns also extract more conversion from the market. They offer more engaging results for the marketers, provided they use them properly according to the customer requirements.
2.6 Visual Creativity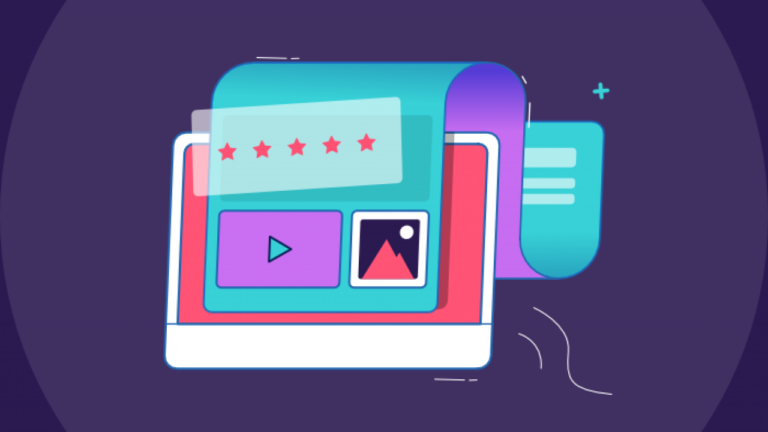 Creating a strong visual content that can derive customers is also termed important for business branding. Nowadays, it has become important for companies to showcase their products with creativity. It allows them to grab people's eyeballs, outclassing products from the others in the competition. Those strategies that are created by keeping the visual element in mind, always perform better in the market.
To bring visual creativity in the branding content, you can use different types of tactics. It basically depends on your brand requirements and the type of customers you are targeting. The visual content should be created that can appeal and attract them towards the products. This could be anything such as an animated character or a short film representing the core idea of the company's product.
If you don't have much idea how to promote a brand using creative visual content, take a look at the branding examples of top companies in the market. Some of the likes of Google, Amazon, IBM and more others are quite relevant in this regard. They use the creative visual element to perfection in their branding campaigns. It perfectly yields good results for them, allowing them to attract more traffic from the market.
2.7 Flexible Branding Plans
Another thing that is important in branding is the usage of flexible strategies. We all know that marketing tactics regularly change due to the continuous emergence of different trends in the industry. As a marketer, you need to evolve your strategies according to them, so that they can remain relevant for the customers.
Having a flexible mindset helps you to create these branding strategies accurately. You can quickly understand the trends of the market and what type of things are needed to address them. This not only keeps your branding theme new, but also brings uniqueness in them according to the rising trends. It precisely helps to attract people's attention and encourage them more towards the products.
Being a digital marketer, it is your prime responsibility to keep your branding campaigns fresh as per the market requirements. You can not risk them to be outdated, as it directly affects your conversion results. Therefore, try to regularly study the industry, so that you can learn about its trending practices. It will keep your branding plans up to date, allowing people to show more interest in them.
2.8 Follow Objectives
In order to make any branding plan successful, you have to list out certain objectives on the chalkboard. This is essential because it helps you to track the execution and growth of the campaigns accurately. All seasoned marketers recommend creating objectives before executing any branding campaign in the market. It is a tried and tested method to extract quality results from any campaign, no matter how tough the market competition is.
To create objectives, you need to first look at the basic goals of your marketing. This will let you know how to strategize and create a campaign that can derive those results. It simplifies your planning in the campaign, allowing you to completely focus on the required branding objectives. It will not only make the campaigns successful, but will also make them a trademark value of your brand in the market.
3. Types of Branding Strategy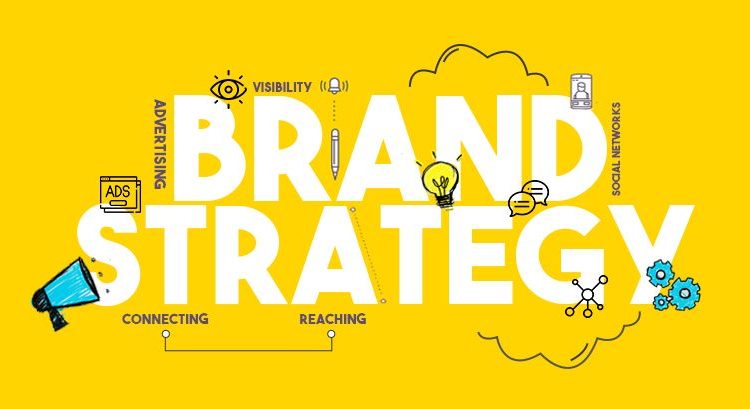 Branding strategies can be divided into different types based on their terms of usage. Here are some of the popular types of branding strategies you must need to know about.
3.1 Personal Branding
As the name suggests, personal branding is opted by those who want to market themselves in the market. This type of branding is mostly preferred by the celebrities and known personalities. It helps them to promote their personality among the fans. They use various types of channels to market themselves, in which the most common platform is social media.
3.2 Product Branding
Product branding provides assistance to those companies who want to market their products in the industry. It is one of the most commonly used strategies that allows businesses to promote their newly launched products in the market. This type of branding requires a good amount of money, because the products are usually marketed through paid campaigns.
3.3 Corporate Branding
Corporate branding refers to the branding strategy that is primarily used for commercial companies. It helps the businesses to establish their marketing identity in the industry. This strategy precisely focuses on promoting the core values of the business, so that people can know more about the real branding theme of the company.
3.4 Co-Branding
Co-branding helps multiple companies to connect together in a single phase of marketing. It is a strategy that involves different businesses relating from diverse categories. This provides a stunning demonstration of partnership between the two companies. It is normally opted by those businesses that have launched any joint venture in the market.
3.5 Online Branding
As the name suggests, online branding refers to the strategy that is purely made for the internet world. Nowadays, many brands rely on marketing their products/services in the digital world. This type of branding offers them good results, provided they choose the right channels to promote their company products.
Frequently Asked Questions
A branding strategy refers to the marketing plan that gives any business a strong recognition in the market. Companies usually hire specialized marketers to take care of this job, as it requires smart plans to promote any business.
Branding strategy is termed very important in marketing. It allows businesses to establish a footprint in the market, if done appropriately with the right tactics.
There are different types of branding strategies used by the marketers. Some of the popular types among them include product branding, personal branding, corporate branding and more others.
To create a branding strategy, you have to first understand the main services and theme of your company. This will help to devise plans that can relate with the market objectives of your company.
Digital agencies are quite well versed in devising different types of branding strategies. Their experience in the market allows them to properly create plans that can derive quality results for any company.
Conclusion
That takes us to the end of this blog in which we have discussed branding strategy in detail. It is certainly a very important topic for marketers because it allows them to know how to market a business properly in the industry. Without having its core knowledge, marketers will always struggle to give their brand the required prominence in the market.
Besides the tips, the article has also listed different types of branding strategies used by the marketers. They are picked based on the requirement of the business, as well as the type of objectives a company wants to achieve.
If you are also looking for a top agency that could help your business to grow using a creative branding strategy, contact us today. We will assist you to devise smart branding strategies, rightly as per your company's required needs.