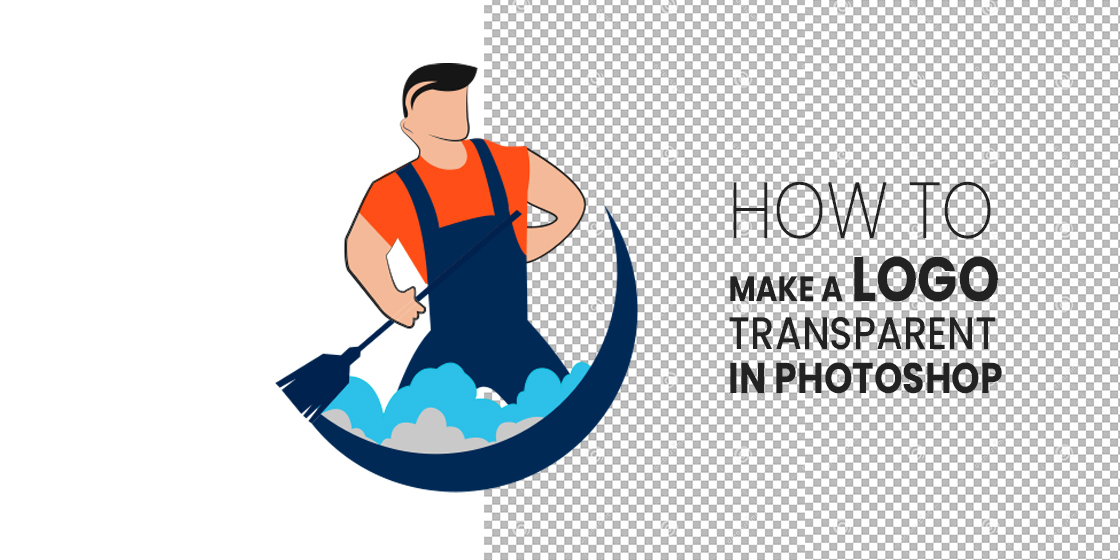 Know How to Make a Logo Transparent Using Photoshop & Other Tools
In order to become a seasoned logo designer, you must need to know some core tricks such as how to make a logo transparent. It is one of the most asked questions by many designers as people often face difficulties in making their logo transparent.
Though it is not a difficult job to make a logo transparent, but it also requires a good in-depth knowledge. In this article, we will take a brief look into different types of graphic designing tools that helps us in making a logo transparent.
But, let us first understand some core principles about the format and presentation of a transparent logo in detail below.
1. What is a Transparent PNG Background?
PNG is a special image format that is used to create logos and pictures with no background color. It is a special format that supports transparent background, used precisely to show what's behind the image.
For logos, many graphic designing services prefer using PNG format. The reason is that logos are meant to be used on different types of artwork such as banners, flyers, and more others. Using the PNG format, designers ensure that a logo can be used easily over any design. This allows them to give their logos a complete professional look.
2. PNG vs JPG vs GIF: What's the Difference?
Being a designer, you must need to know the difference between various image formats. It is necessary because it affects directly on your picture's end result, specifically in terms of size and quality.
So, what's the real difference between them? Here's your answer.
PNG: PNG allows you to create transparent images without any background colors or shades. It uses a color-less pixel structure that produces a perfect picture having a completely transparent look.
That is why all the professional designers heavily recommend it for creating logos. It offers a simple transparent image that is lightweight and can be used easily over any other design.
JPG: JPG is the most common image format used by designers around the world. It is not a transparent format but offers a complete color-filled pixel structure.
So, what does this mean?
It means that JPG format is strictly not allowed for the designing of logos. It is best recommended for those pictures that need to be created in high quality. Using JPG, those photos can perfectly showcase a stunning mix of art and visual quality.
GIF: GIF is a bit like the PNG format but is not recommended to use for creating logos. The reason is that it has got a bit high compression rate which makes the size of the image very high. Meanwhile, the quality of pictures created in GIF is also not that good as compared to PNG or JPG. Whenever you try to make a GIF in photoshop, most of them often get pixelated due to low resolution.
3. What are the Best Tools to Make a Logo Transparent?
There are different types of software available around for creating transparent logos. Each of them offers different kinds of functionalities and editing features.
Today, these multiple types of designing tools have streamlined the process of logo development. They offer a plethora of advanced features in their platform, allowing the end-user to take full advantage of them.
Here are some of our best picks you can use to edit any logo. These designing tools are quite easy to use and are recommended all over the world to make a logo transparent quickly.
4. How to Make a Logo Transparent in Photoshop?
Adobe Photoshop is regarded as the premium graphic designing software in the world. Its evolution through the years doesn't need any kind of introduction. The continuous advancement of Photoshop allowed people to look into the newer aspect of graphic designing, that too with a wide sense of creativity.
It gives you the option to design anything with ease. You can also add fonts in photoshop according to your custom requirements. This allows you to create interactive banners and logos using unique typography.
More than that, it has always introduced optimized features that have allowed designers to improve their skills accordingly.
Let's take a brief look at how to make a logo transparent in Photoshop in a few simple steps.
4.1- Open the Logo File
First, upload the logo file on Photoshop by clicking on the 'File' button given on the top menu. It will ask you to select the file from the required folder, allowing you to choose and upload it quickly.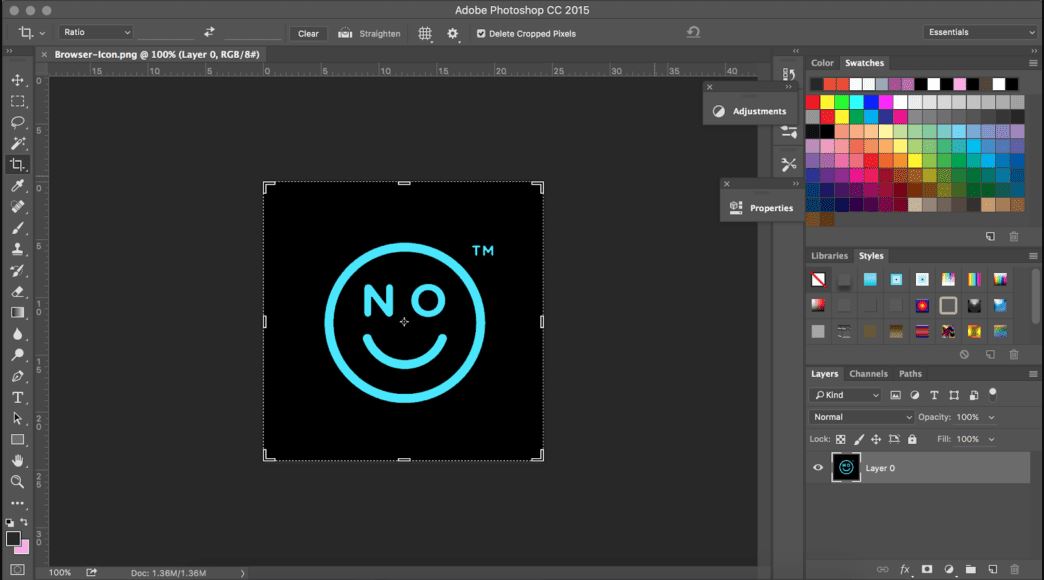 4.2- Add a Transparent Layer
Now, the next step is quite important and you must have to do it carefully. Add the new layer to the logo by clicking on the Layer > New Layer from the top menu.
It will add a new layer called "Layer 1" to the logo which will be completely transparent. Drag this "Layer 1" below to your image's layer (Layer 0) and then select the main content layer.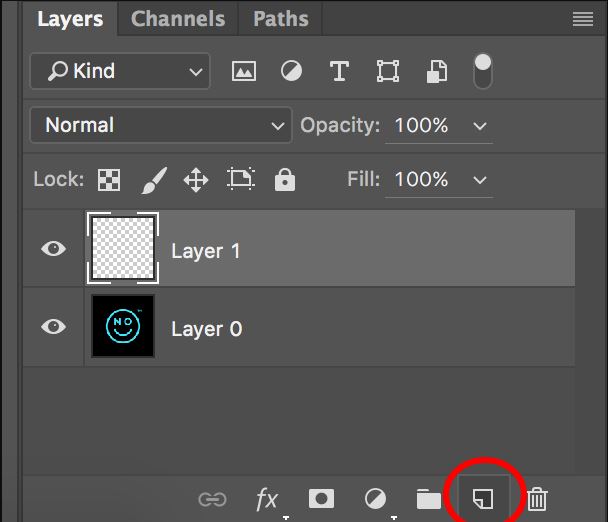 4.3- Make the Background Transparent
Now, it's time to make the background transparent. Choose the "Magic Wand" tool from the toolbar menu and select the logo area you want to make transparent.
You can choose a tolerance setting of '32' or anything else that suits best according to your own requirements.
Once done, click on the "Delete" button to remove the selected area from the logo. It will quickly make your logo transparent, without decreasing its image quality.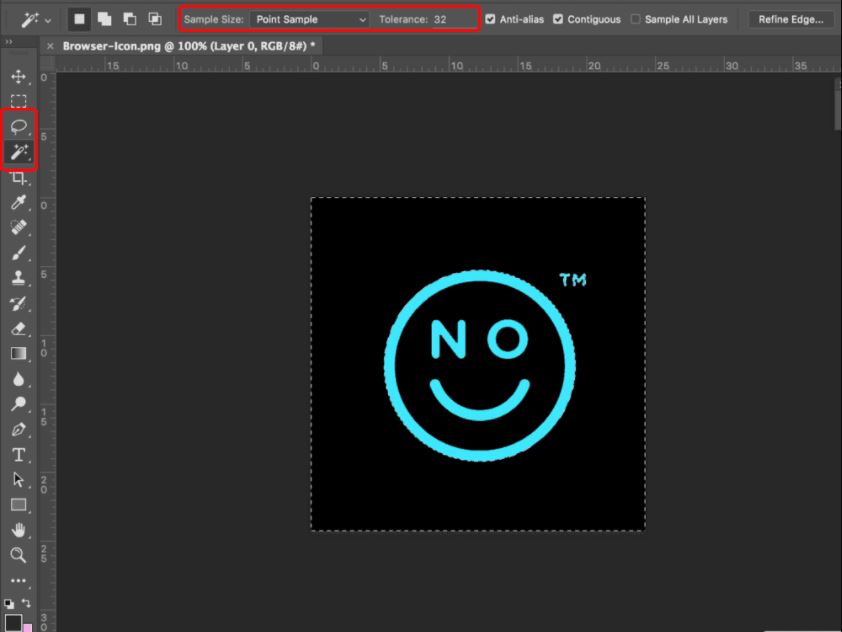 4.4- Save the Logo as PNG
Once done, check all the areas again and finalize your overall logo. Then, click on the File > Save As button to save your final logo on the preferred drive location. Make sure to save the logo in PNG format as it is recommended most by the professional designers.
That's it! You are done. Now you can easily use this logo on your website, visiting cards etc. as per your branding requirements. It will represent a perfect image of your brand designed according to the best technical practices.
5. How to Make a Logo Transparent in PowerPoint?
Microsoft PowerPoint is a great tool to create slides for different types of courses and presentations. Marketing professionals regularly use PowerPoint as their go-to platform to create presentations. It offers advanced features and easy UI to develop presentations as per your requirements.
Meanwhile, it is also a unique software that allows you to make a logo transparent in just a few simple steps. Let's take a look at how PowerPoint can be used to make any background or logo transparent.
First, open the PowerPoint and upload the logo on the slide from which you want to remove the background.
Now, when you will select the logo, a new tab with the name Format will be added to the upper menu of PowerPoint.
To remove the background from the logo, go to the Format tab and click on the Remove Background option.
Now, PowerPoint will automatically highlight the background in pink, indicating that it is the area which will be soon removed.
If you want to customize that automatic selection, you can choose either Mark Areas to Keep or Mark Areas to Remove to highlight the specific parts.
Now, just click on the Keep Changes to apply the above customizations. It will save the edits you have made to the image making your logo completely transparent.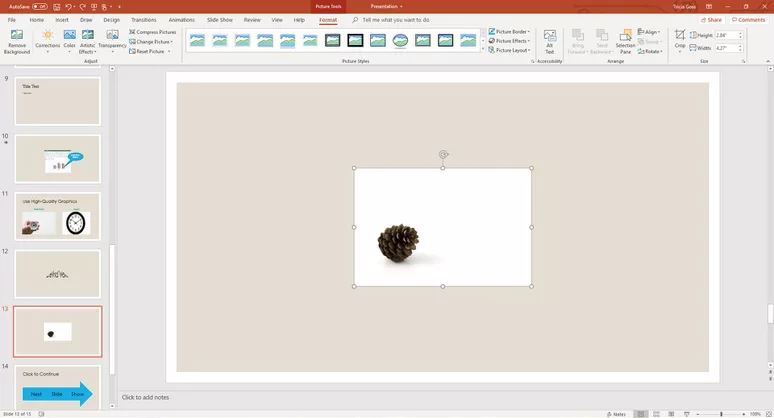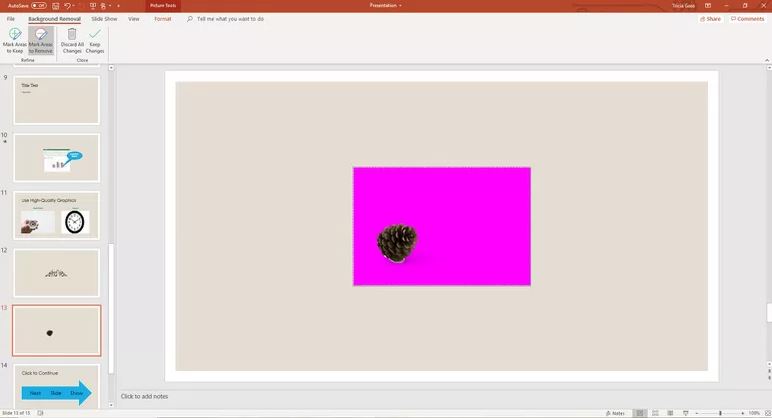 6. How to Make a Logo Transparent Online?
There are many online websites also available to make a logo transparent. The customization option in these online tools is not much advanced, but is termed good enough to produce the required logo transparency results.
Want to know about those online platforms? Here are some of our best picks given below.
6.1- How to Make a Logo Transparent in Canva
Canva is a popular online tool to create various types of images with great perfection. It is one of the top online sources where you can easily design banners, logo fonts and other creative artworks.
Looking to know how to make a logo transparent in Canva? Here's how it's done.
First, upload your preferred logo to the Canva from which you want to remove the background.
Now, you have to select the logo area that needs to be transparent. Simply draw a rectangular shape around it.
Now, take a look at the upper menu and click on the Effects option. It will quickly show a Background Remover option on the left side. Click on it and wait for a few seconds to let the Canva finish the job.
Within a few seconds, Canva will finish its backend process, producing a complete transparent logo.
That's it, you have successfully removed the background from a logo using Canva. It is indeed an advanced platform that performs various kinds of designing work in a matter of seconds.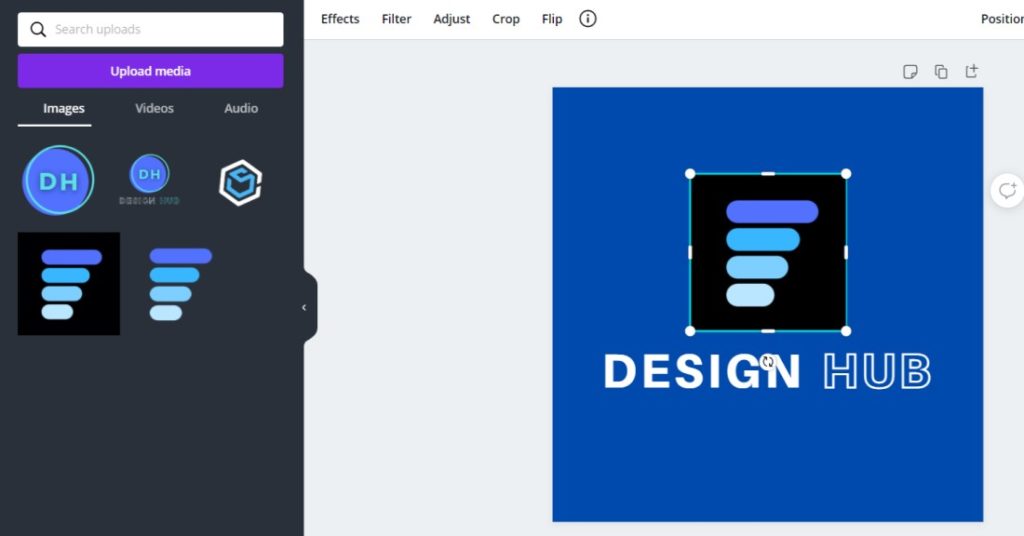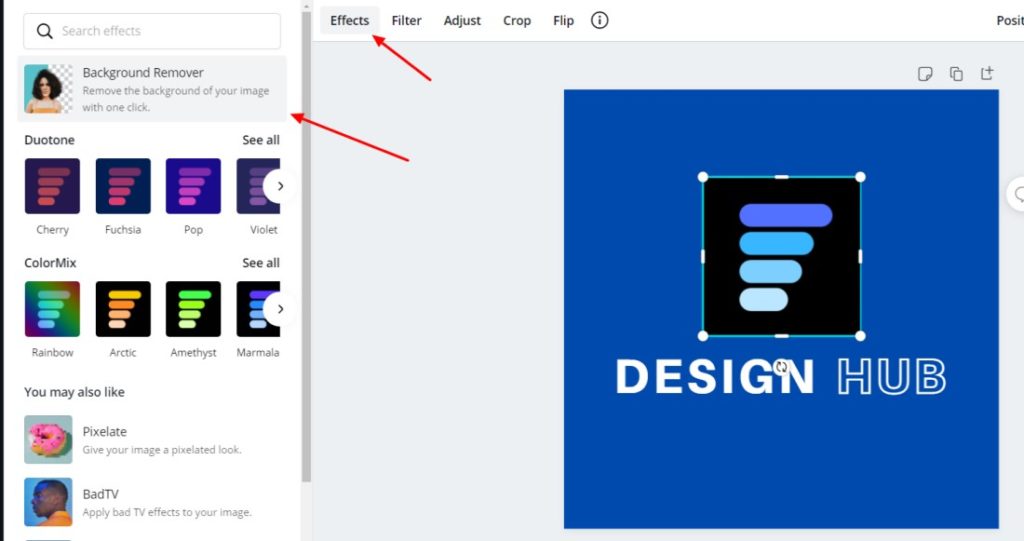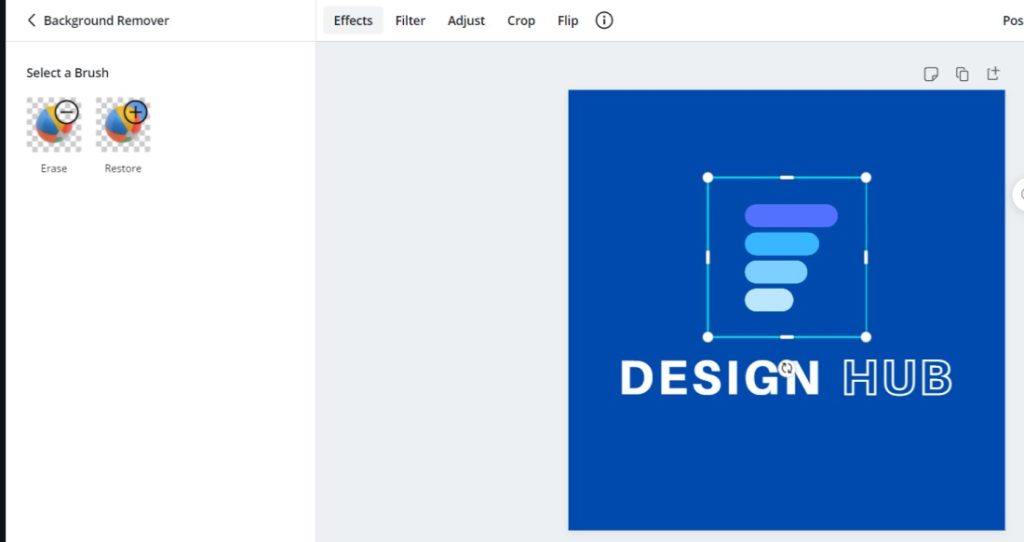 6.2- How to Make a Logo Transparent in LunaPic
LunaPic is yet another great source to make any logo transparent. It is an astounding online platform that provides a plethora of options to customize your artwork as per the given requirements. Let's take a look at how it removes the background from the logos without breaking the quality of the image.
Upload your logo on the website by clicking on the Browse button. Make sure to upload the logo file with least minimum size, defined as per the guidelines of the websites.
Now, go to the Edit tab and select the Transparent Background option given at the bottom of the menu. You can also check out other options as well to customize your logo. All of them offer unique functionality right according to your needs.
Now, adjust your background transparency by scaling the bar given there. Once done, save the final logo image and download it to your preferred folder. Do also make sure to download the final image in PNG as it is the standard format.
That is how you can make a logo transparent in LunaPic in just a few minutes. It is a great online platform that offers a hassle free process to make any logo transparent quickly.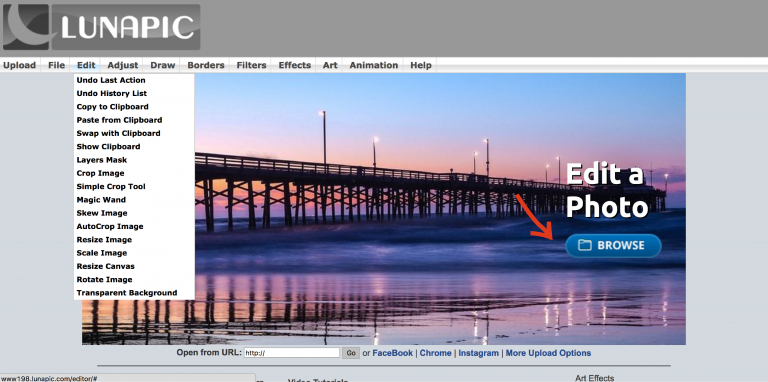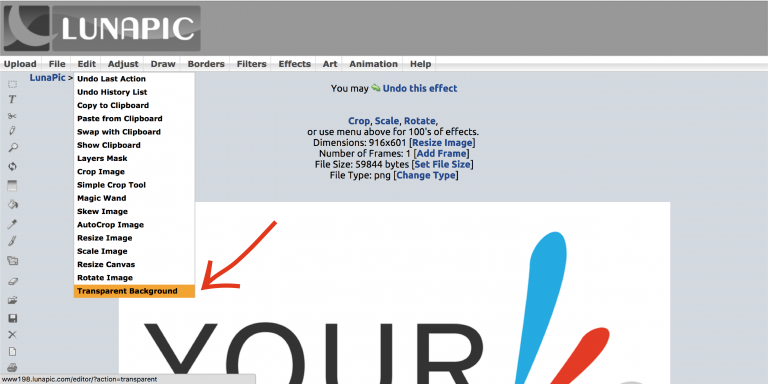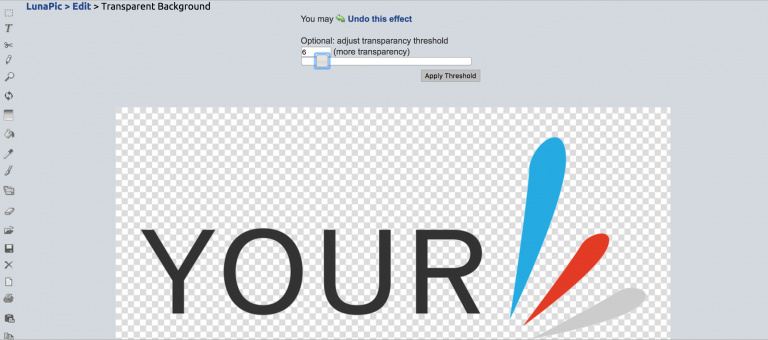 6.3- How to Make a Logo Transparent in PicMonkey
PicMonkey is quite a renowned online platform that provides tons of advanced features. It is available on a paid subscription. However, also provides a 7-day free trial period to facilitate new people visiting the website.
Let's have a quick look at how it removes the background of the logo in just a few simple steps.
First, you need to resize the canvas according to the actual size of your image. The resize option is given at the bottom of the Basic Edits panel. It shows an empty field to enter preferred length & width sizes.
Now, you need to upload your logo image to the resized canvas. Just go to the Overlay panel and click on the Add Your Own button to upload the logo image.
Once it is done, a new Overlay tool window will appear showing the eraser features. Customize it according to your requirement and start removing the background of the logo quickly.
After removing the whole background, take a look at the final logo and save it in your desired folder. Your transparent logo is almost finalized!
This completes the whole process of making your logo transparent on PicMonkey. It is an easy-to-use platform and offers a variety of features to modify your images easily.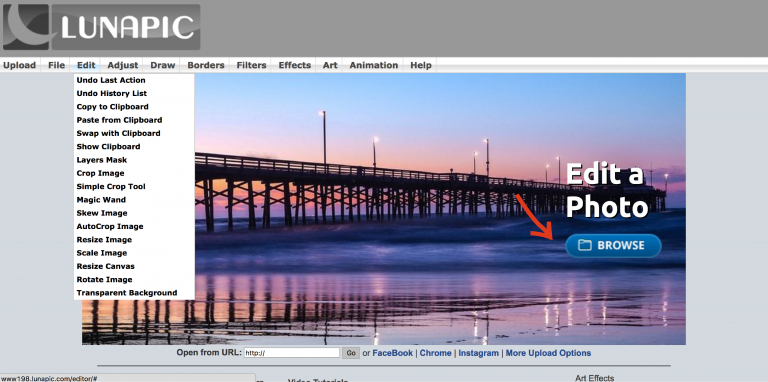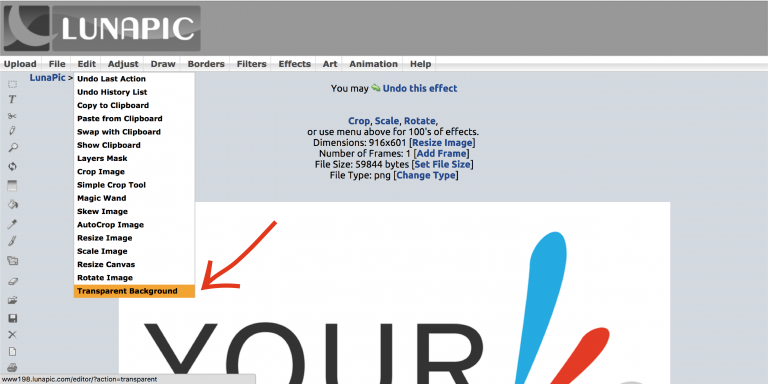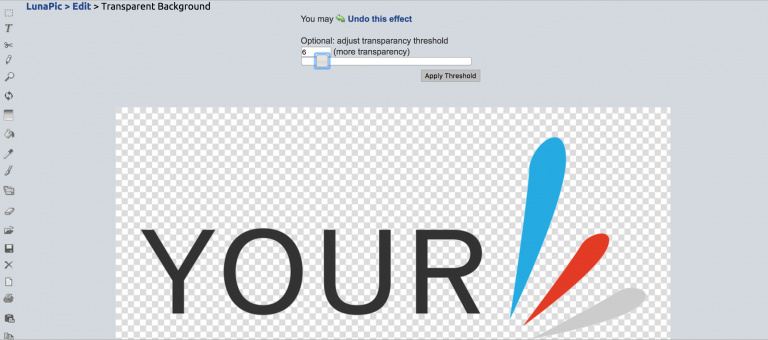 Frequently Asked Questions
You can make your logo transparent for free by working with different tools available online. The most recommended among them are PicMonkey, Photopea, Clipping Magic and a few more others.
You can make a logo transparent in Paint 3D by working with the Magic Select tool. It will enable you to remove any background without depreciating the quality, rightly as per your requirements.
To remove any logo background in Illustrator, just select the Transparency from the Document Setup menu option. Afterwards, adjust your transparency ratio in the logo and save the final image in PNG format. Your logo is now customized with full transparency.
There are various tools available with which you can make any logo transparent within minutes. However, the most popular among them are Adobe Photoshop, Canva, LunaPic, Kapwing and a few more others.
You can download different types of apps from the Apple store for removing logo background. However, the most popular one among them all is Magic Eraser Background Editor. It is an easy-to-use app that offers quality transparent results in just a few clicks.
Final Thoughts
Summarizing all the above, Photoshop is a great tool to create various types of graphic design, especially GIFs. It offers tons of advanced features that help in the designing of GIFs as per your given requirements.
This blog has therefore thoroughly illustrated how to make a GIF in Photoshop within just 8 simple steps. Moreover, it has also defined various tips that can help you optimize the quality of GIFs. This will allow those GIFs to perform better and create larger engagement on websites
Being a fresher, it will perfectly serve you to know about all the details related to the development of GIF in Photoshop. This will include design customization, time framing and other important attributes.
As a company, if you are looking to get custom graphic design services to improve your branding, contact us today. We will help you to design everything creatively that suits best according to the latest standards.