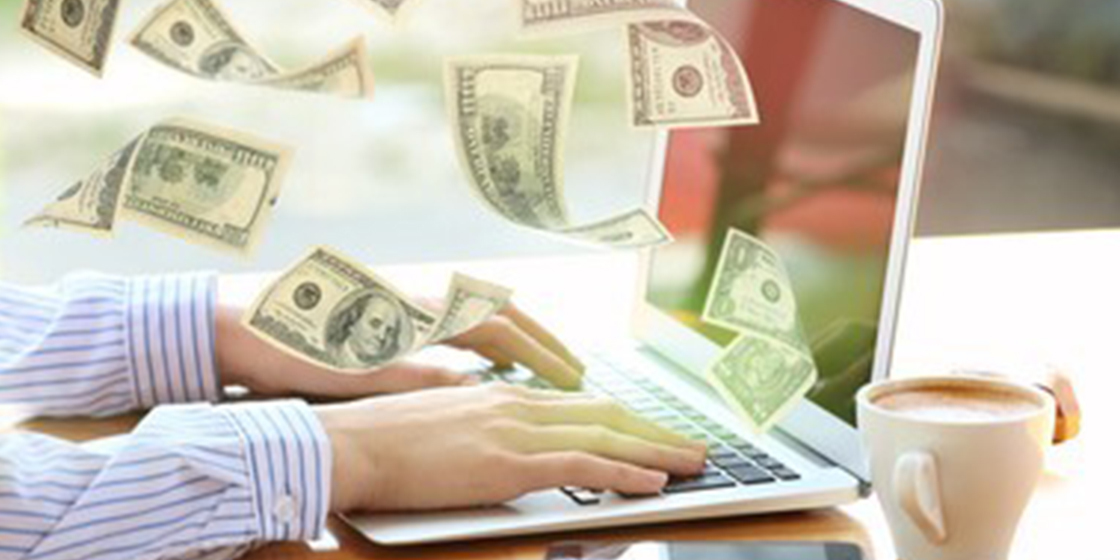 Comprehensive Ways to Make a Website that Generates Revenue
How to make a website that makes money? You may have asked this question to yourself. Making money
from a
website sounds like a myth. But in today's fast-paced digital world, it's possible.
More importantly, having a blog or website as a side gig is common. With little hard-work and
dedication, you
can successfully establish a way to earn some extra bucks.
However, it sounds like a dream until you have a website. If you're wondering how to make a website
that
makes money, then continue reading the blog.
1. How to Make a Website That Makes Money: Step-by-Step Process
It is important to know about different types of websites before starting any
development process.
Once you
brainstorm the idea, the following steps are crucial.
You need to think about a unique business name, register the .com, and get hosting for it. To install
your
website, you will need website software.
What's the exciting part? It requires only a few clicks to do it.
Here's a step-by-step process to help you.
Let's get started.
1.1 Select and Register a Domain Name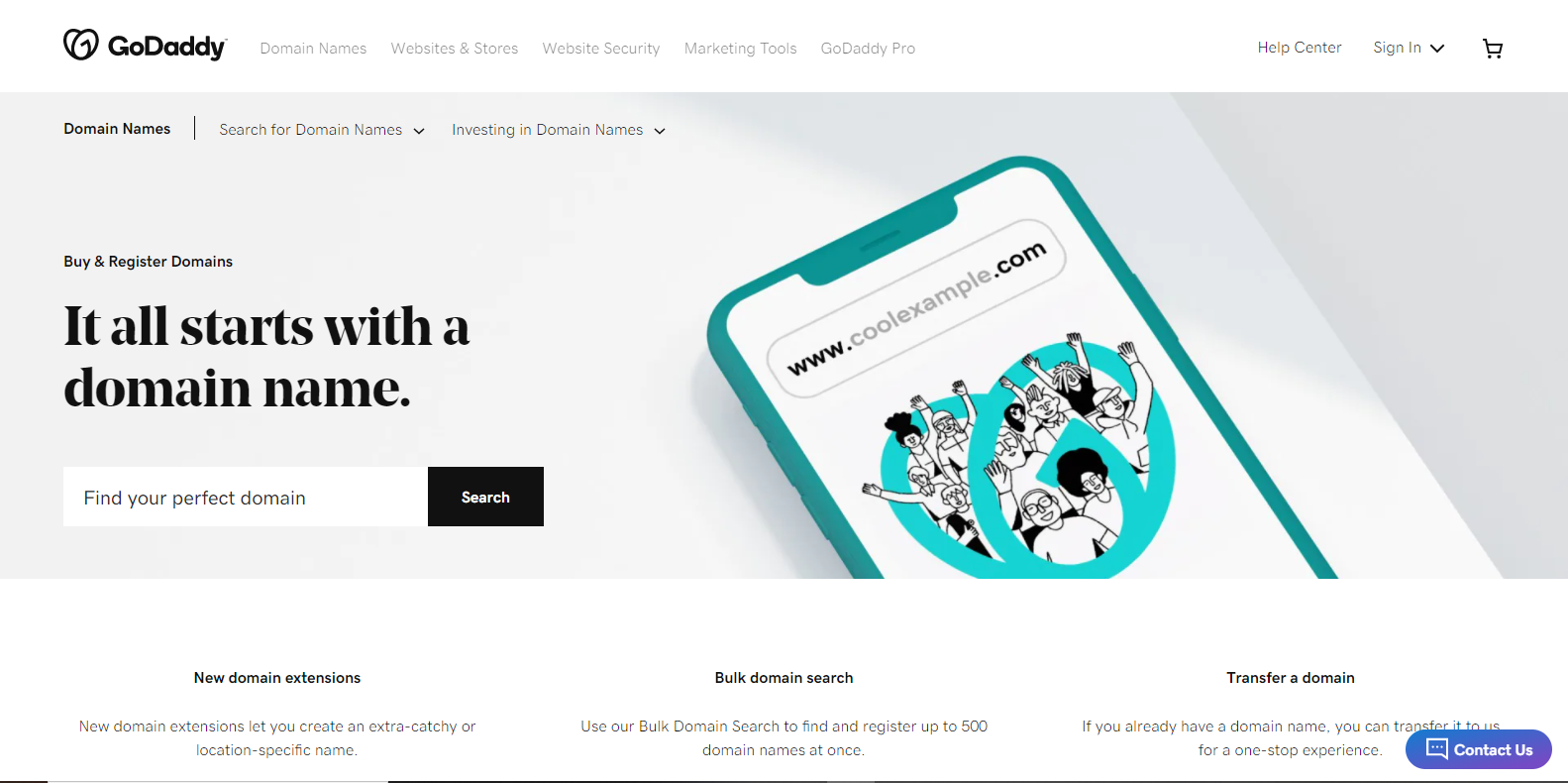 You need to choose a name for your website and purchase a domain, such as .co, .UK, .org, .net, etc.
Domain
names describe what your website is all about.
For example, if you have set up your website name as ExpertChef.com. It means you are an expert at
inventing
and cooking new recipes.
If you're confused about choosing the right name for your website, think about the goal you want to
achieve
using your website.
Let's take another example. Suppose you want to save an entrepreneur's time by offering them outsourcing services.
You can use Savetimeoutsource.com for your website name. It tells that entrepreneurs can save time by
outsourcing a few tasks
1.2 Host your Website on the Internet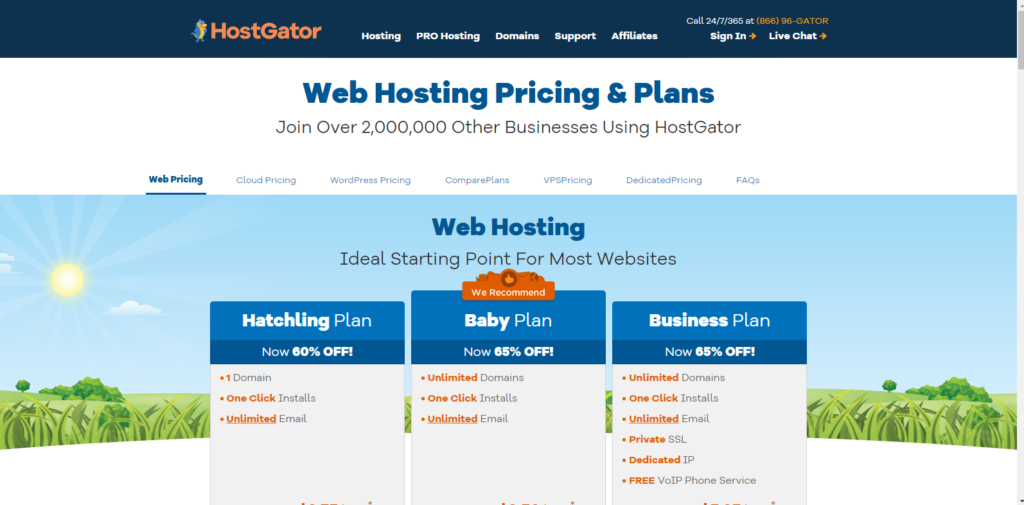 You need to rent some space on a server for $5 a month. This investment is essential as it keeps your
files
on the server for people who can visit them with ease.
Beginners can start with HostGator. They offer 24/7 live support with agents ready to resolve any
issue you
may face.
Moreover, HostGator comes with a tool, QuickInstall, that allows you to install website software
(WordPress)
with just one click.
1.3 Setup your Website
You can install your website for free in 30 seconds. Sounds too good to be true? Most new websites
run on
WordPress, and you can do that too.
Using
WordPress is straightforward and less time-consuming. On the other hand, it saves you from a
lot of
technical stuff.
When it comes to installing your website, you need to log in to your hosting control panel. Then
click
QuickInstall and install WordPress. You may need to wait for 30 seconds to complete the process and
after
that you are good to go.
1.4 Customize your Website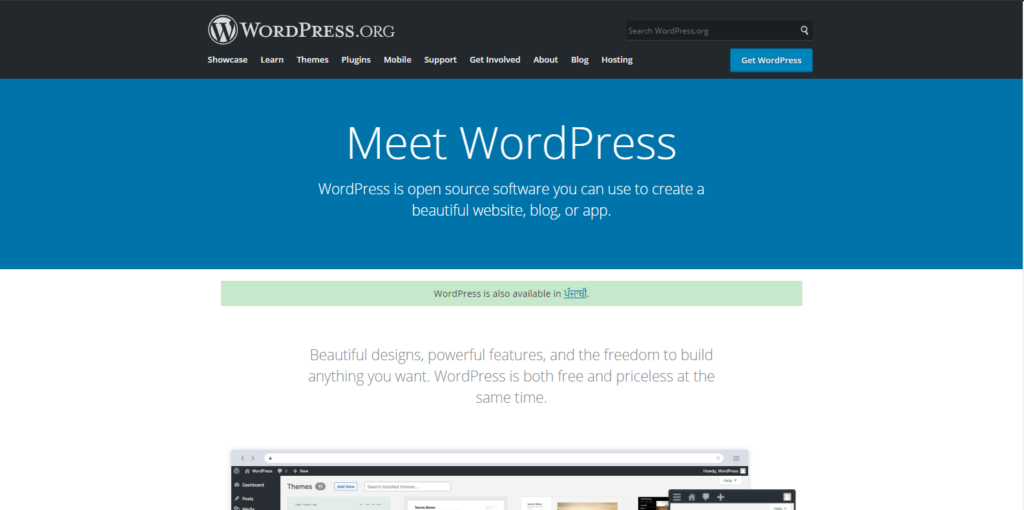 At this point, you need to choose a theme or design for your website. If you're using WordPress, you
can
access over 100,000 designs.
Some of them are free, and some eye-pleasing designs available at a small cost. If you go for a
WordPress
theme, you need to download it by logging into your WordPress admin area.
Find Appearance located on the left side, then click Themes. Click upload, choose your theme, install
it, and
once it is installed, you need to activate it.
1.5 Website Optimization for Search Engines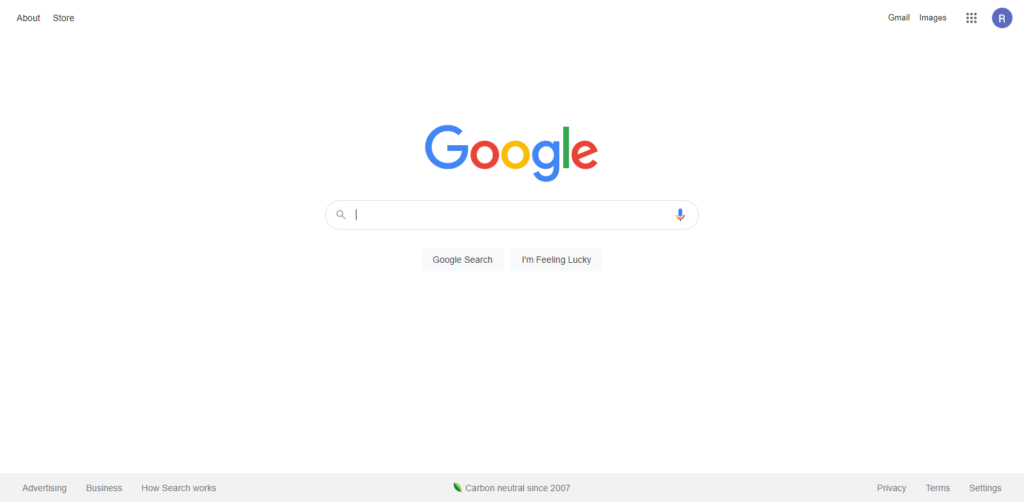 Before you start looking for ways about how to make a website that makes money, know that most
website
traffic comes from search giant – Google.
Ranking higher on Google is beneficial in various ways. Apart from traffic, it gives you the exposure
that
you need.
Therefore, it's a smart move to implement the right SEO strategies from the start. This way, you can
save a lot of time in the
future.
And you will start driving traffic to your website sooner than you have expected. Here are a few SEO
tips for
new websites.
Use keyword research tools as SEO requires
You can use Ahrefs to research relevant keywords.
Analyze the technical website vs webpage difference to finalize particular page
keywords.
Practice internal and external linking for maximum benefit.
If you have built a website through WordPress, install the Yoast SEO plugin.
Avoid posting duplicate content.
Incorporate sitemap into your website.
Ensure your website doesn't have broken links.
Make sure your website offers a seamless experience to users or visitors.
Opt for HTTPS/SSL websites. Some web hosts offer them free of cost.
1.6 Compose and Publish Content
No doubt, you can bring 80% of traffic to your website by publishing premium quality content. You can
write
how-to guides, interviews, videos, top lists, and podcasts, etc.
Keywords play an essential role here. If you want your content to reach a wider audience, you need to
use the
right keywords.
1.7 Monetize your Website
If you want to explore more ways about how to make a website that makes money, you can consider
monetizing
your website. It's easier when you sell your products. However, you need to stay patient if your
website is
new.
With a new website, it's best to build an email list first. This list will enable you to send emails
to your
readers later.
You can also monetize your website with affiliate links. Affiliate marketing requires you to promote products from other
businesses.
And earn a commission when someone makes a purchase using your link.
2-How do Websites Make Money?
You have got your website. But you aren't sure how to make money using your website. That's why we
have
listed practical ways below.
2.1 Pay Per Click or PPC Advertising (Google AdSense)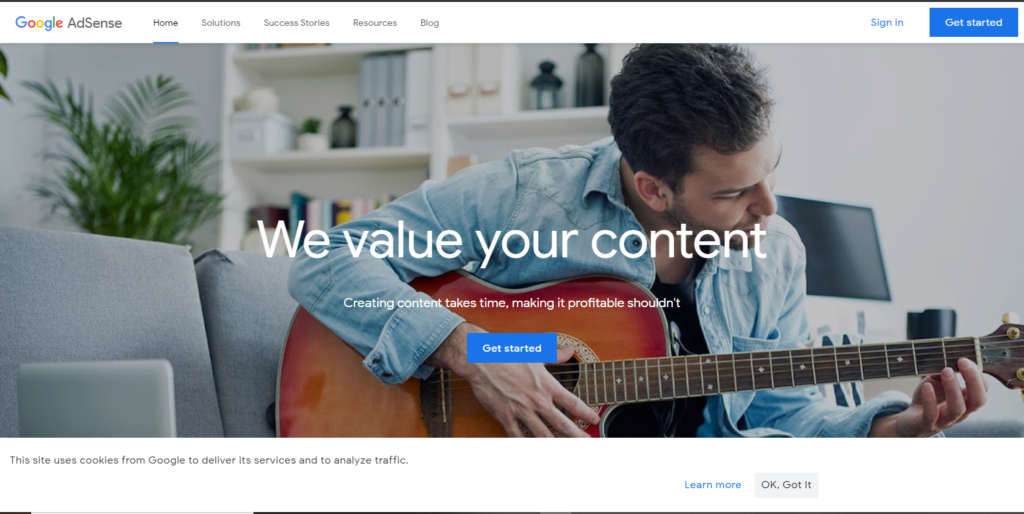 AdSense allows publishers to access Google's massive
advertising network.
This way, advertisers can run ads on their websites. The system is simple to follow.
When you sign up, Google asks you to place a simple code on your website. It will help identify your
website's content and start displaying relevant advertisements.
For example, if you have a dedicated fitness website,
Google AdSense will show ads for fitness gear or nutritious
food,
etc.
When someone clicks on those ads, you will get paid. You can earn anywhere from $0.50 to $5 per
click. If
your website has sufficient traffic, you can make hundreds of dollars monthly. Isn't it fantastic?
2.2 Sell Sponsored Posts
If you often think about how to make money online, then selling sponsored posts can become your
thing.
However, you need to follow a no-follow-tag approach. Making more money from your website is all
about
increasing your visitor's numbers.
After building a steady flow of traffic to your website, you can monetize it. Many companies look for
blogs
to have their sponsored content featured.
It works well, especially if their content aligns with the primary content published on your website.
You can
opt for an advertorial approach, which is a combination of content and advertisement.
For example, if your website focuses on the latest iOS games for iPhones and iPads, the creator of
those ads may like to
collaborate.
You can review, talk, and share information about their games with your audience. It is a smart idea
if
you're looking for ways about how to make a website that makes money.
If done right, it could become a win-win scenario for both parties.
2.3 Affiliate Marketing
It is one of the quickest ways to make money from your website or even a blog. You can begin by
finding a
product that you would like or recommend.
This practice is excellent if you wonder how to make money with a website without selling anything.
All you
need to do is endorse the product and promote it on your website.
You can even share it with your email subscribers. Moreover, if your audience finds the product or
service
interesting, they click on your affiliate link.
When they make a purchase, you will get a split of the sale cost. The commission may start from 30%
and go up
to around 70%
2.4 Sell Ad Space
Another valuable way to make money online for free is to sell space on your website to companies.
Companies
often look to sponsor different blogs.
And you can provide them the space on your website in exchange for a few dollars. For instance, you
can put
up an advertisement, such as a side banner ad space that will cost $XYZ monthly.
However, the amount you will be paid is based on the number of visitors you get. It's typically
quoted as a
dollar on one thousand impressions or CPM. You may see it as $5 CPM.
For example, if a website receives 100,000 visits monthly, the ad price goes up to $500 bucks. The
approach
is excellent as websites make money from traffic.
A simple banner ad pricing can reach $5000 per month, depending on the traffic you receive. But you
shouldn't
expect a lot if you don't get enough website traffic each month.
2.5 Donations from Visitors
Don't worry if your website doesn't get monthly visits. If you have built a strong community, you can
ask
them to donate.
Indeed, accepting donations isn't the most exciting thing, but it can work if you want to make money
using
your website.
If your community loves what you do and want to support your journey, they will consider donating to
you.
Paypal offers a little donation button that you can add to your website within 10 minutes.
2.6 Consider Selling your Website
Have you built a following, sold a product, or advertised on your website? Why don't you sell it to
someone
else and make quick money?
It can be a lucrative option. For example, if your website makes $500 a month through selling ad space, you can sell it for $5,000 – $10,000. Don't forget
that
this amount is 12x your monthly income.
There are various platforms where you can find potential buyers for your website. Ensure you quote
the right
price and get the best rate for your full-fledged website.
2.7 Sell your Digital Product
Want to know how to make a website that makes money? You can start selling directly on a per-sale
basis and
make more money. It happens because there's no middle man or person between the processes.
And there is no chance of taking a cut from the earned amount. The approach is straightforward as you
put up
your product and get paid.
However, it's not entirely straightforward. You need to create an excellent product that requires a
ton of
time and additional resources, such as content or design.
More importantly, you will need a well-designed and persuasive landing page to ensure that your
product gets
the deserving conversion rate.
2.8 Make an eCommerce Site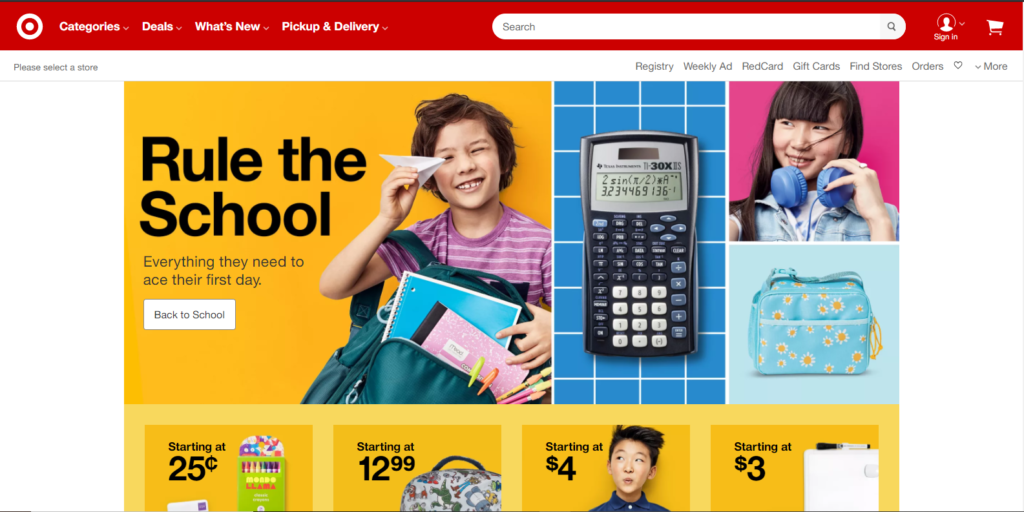 Your website doesn't have to be content-centric to make money. But you can center it around products
or
tools, making your website an online store.
There are hundreds of thousands of online stores or eCommerce websites. Ensure that your website is based on a
unique niche with a comprehensive strategy.
You also need to use the latest marketing techniques to stay ahead of your competitors and stand out
in your
industry.
2.9 Find Leads for other Companies
You know a business is thriving when new leads approach it and ask for their product or service. On
the other
hand, companies also search for creative ways to find new lead generation resources.
Let's say you run a website about education and teach different subjects. Your user's information,
such as
email address or phone number, would benefit other online schools.
If they look forward to selling their courses to proactive or eager students, your website can become
a great
resource.
Therefore, if you want to know more ways about how to make a website that makes money, you can use
your
educational website.
2.10 Email List Building
The secret of making money using your website lies in the list. We meant an email list here. Your
email list
comprises your most loyal users, visitors, or readers.
Your objective should be to convert as many strangers as possible into your passionate followers.
These
followers are the ones who visited your website once.
And they have decided to stay updated on your work or content. No doubt, it's a long-term but
reliable
strategy.
Frequently Asked Questions
Most free website service plans enable you to make money by following the Freemium
model. You can
sell a free
product and project and later turn them into a paid plan. This model is often used
to sell a
majority of
SaaS products. You can opt for a limited period of the promotion. Offer a free
product at the
beginning and
start charging it later.
Most big websites earn around $5000 or more monthly. On the other hand, an average
website can make
$2000 in
a month.
Setting up an online store sounds like a better idea if you want to know how to make
a website that
makes
money. And you can also go for:
Blog or personal website
Job board
Photography website
Coupon website
Podcasting website
Niche affiliate website
Typically, a website costs around $200 to build on average. You can keep $70 aside
for the website's
monthly
maintenance. This estimate can be higher, depending on the people you hire, such as
designers or
developers.
If you're looking for ideas about how to make a website that makes money, you can go
for the
following types
of sites.
E-commerce
Informational website
Blogs
Online community
Photo sharing website
Portfolio website
Catalog and brochure
Business directory
Over to You!
Building a website is not as difficult as it used to be. The challenge is how to make a website that
makes
money!
From affiliate marketing to selling your products to setting up an eCommerce store, the options are
endless.
You only need the one that works best for you. You can also try exploring different ways through
which you
can start making money using your website.
This way, you can use your website to sell your products or turn it into an extra channel to generate
revenue.
And when you genuinely want to create an excellent website, you may need the assistance of expert
developers
or designers.
With the help of our professional website
development service, you can get a streamlined website and generate the desired revenue.