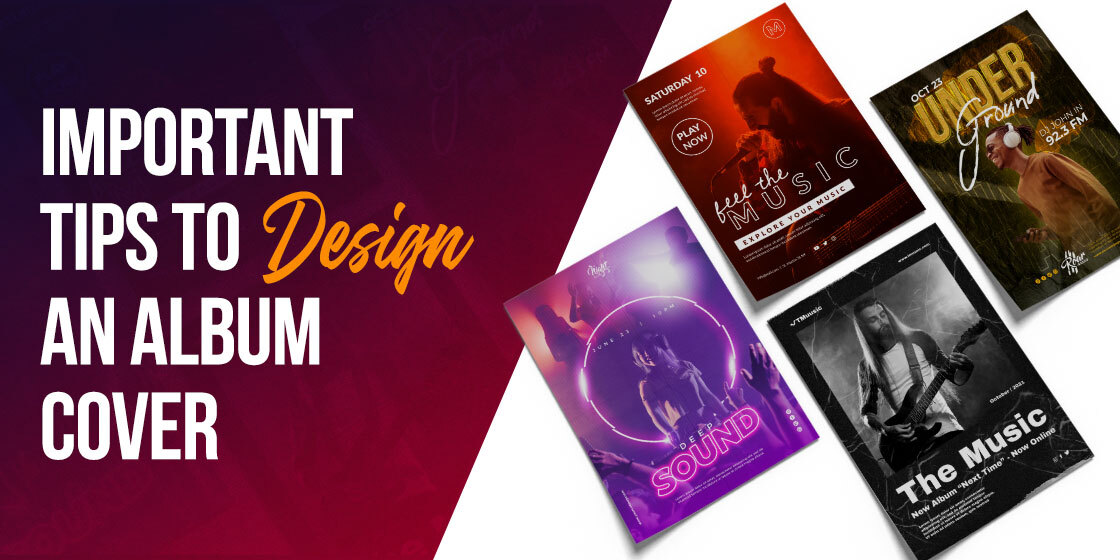 Learn About the Super Easy Tips to Create a Catchy Album Cover
Musicians all over the world always feel optimistic whenever their new albums are launching in the market. However, despite having quality songs, their albums sometimes do not get the attention that was expected from it. This mostly happens due to having a bad marketing plan or branding strategy. Remember, both of these things play a huge role in the success of any album. The branding of any album depends heavily on its cover. It is the first thing that comes in the notice of people. Hence, every musician should know how to make an album cover that can grab the attention of people at the first glance.
Due to this very fact, it is advised to the musicians to take professional graphic design services before trying out their own hands on album cover designing. It ensures to design quality stuff, rightly according to the market standards. Unfortunately, many people do not understand this fact that album cover designing requires great technical skills. Not just that, but it also requires creative thinking that can transform an abstract idea into a real graphical design.
In this blog, we will discuss more about album cover designing. We will let you know how to make an album cover that can solidify the branding of any musician's upcoming songs. However, before diving into that, let us first understand the need of an album cover. This will explain the necessity of these covers, as why they are required for making any music album hit.
1. Why Music Albums Require a Cover?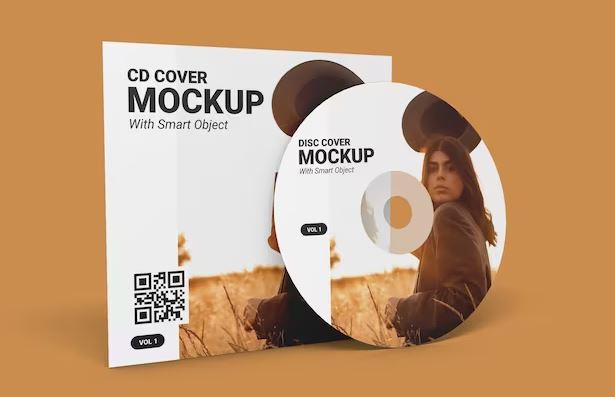 It is a common fact that musicians serve their day and night in the making of any album. They try their best to produce songs that have catchy lyrics and scintillating music. Most of them produce these songs on a big-budgeted scale that often takes a lot of toll on their own expenses. However, despite working damn hard on the whole album, they do not get the response that was expected from the audience.
Why does that happen? The answers is in the lack of branding.
Sustainable branding is considered key to success no matter which industry your work is related to. The media and music industry is more dependent on it than any other sector. It is the only tool that advertises their product in the market and engages people to look into it.
However, branding of music albums is also dependent on the creative designing of covers. It can be considered as the main poster of any upcoming album. The visuals used in this album cover play a huge role in attracting the eyeballs of the people. Most of them build their perception about the inside collection after initially looking at the cover. Well, it is always said that, Never Judge a Book By Its Cover, but somehow this rule is often challenged in some cases.
For music albums, creating a catchy cover is considered an essential job. Without having it, the launch of any album could not be finalized. In fact nowadays, the digital distribution of albums also require a cover. You cannot just market any album plainly on the internet. Instead, you require a proper graphical cover that can portray a resounding image of the collection coming inside it.
2. How to Make an Album Cover: Best Tips to Follow
Creating an album cover is not an easy job. It requires proper knowledge about designing as well as the latest trends active in the market. If someone tries to do it without understanding these basics, he/she will definitely fail. It would affect the branding of the album, which will eventually ruin all its market sales and reputation.
It is therefore advised to first learn the basics of cover designing. You must need to know how to make an album cover that can grab the eyeballs of the people. If you are somehow struggling with that, take a look at the tips given below.
2.1 Do the Research Properly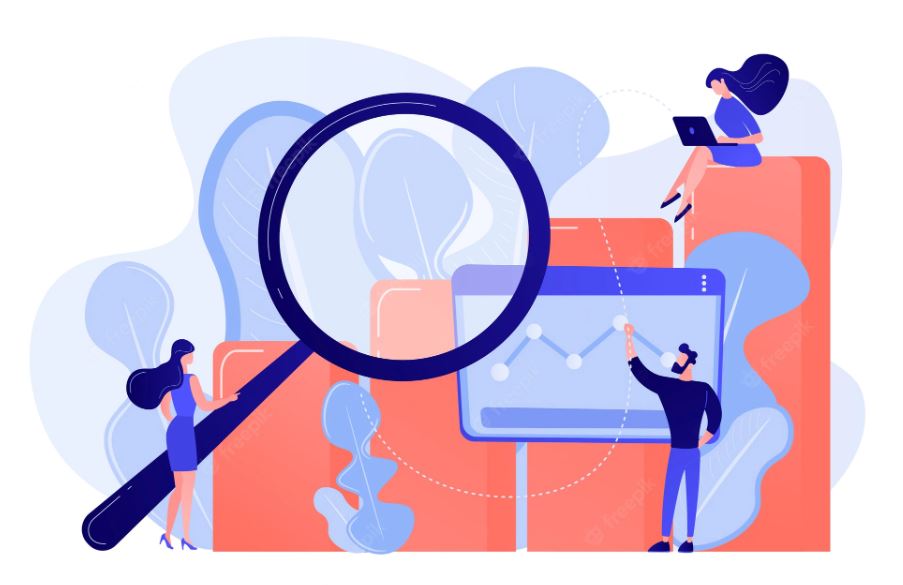 For every designing or development project, research is termed to be the most important initial part. It is the first thing that lets you know how a project should be executed. For album covers , your researching skills will play a major role in building a catchy concept design. The reason is that you cannot just create a random concept in the mind to design any cover. Instead, you have to first analyze the market to see what type of practices are currently being used in the designing of other album covers.
A lot of times, designers dive into the work without doing proper research. This only creates difficulties for them when they are met with multiple challenges during the work. Furthermore, their finished product doesn't get approval from the clients due to having outdated designs. It is therefore recommended to first do the research properly, so that you can select the right theme and style for album cover designing. It will also help you to pick correct tools that are needed for optimum design results.
2.2 Identify the Target Audience
Many times, album covers do not appeal to the target audiences despite having quality visuals. This mostly happens when the covers are not created according to their nature or requirements. It is quite a simple thing to understand, yet it is often misunderstood by the designers due to varying reasons. The analysis of target audience is very critical because it lets you know how to make an album cover. It describes the target sector that will buy the music album, thereby giving you an information regarding the needed concept.
A misfit album cover not complying with the visual preferences of the target customers will always struggle to find attention in the market. It is a universal concept that applies on all the design related work. Being a designer, you must have to understand the background of the audiences. You need to know how they want to see an album cover as what are their preferences. This will give you a better opportunity to come up with a cover design that can appeal their buying goggles.
2.3 Select a Color Theme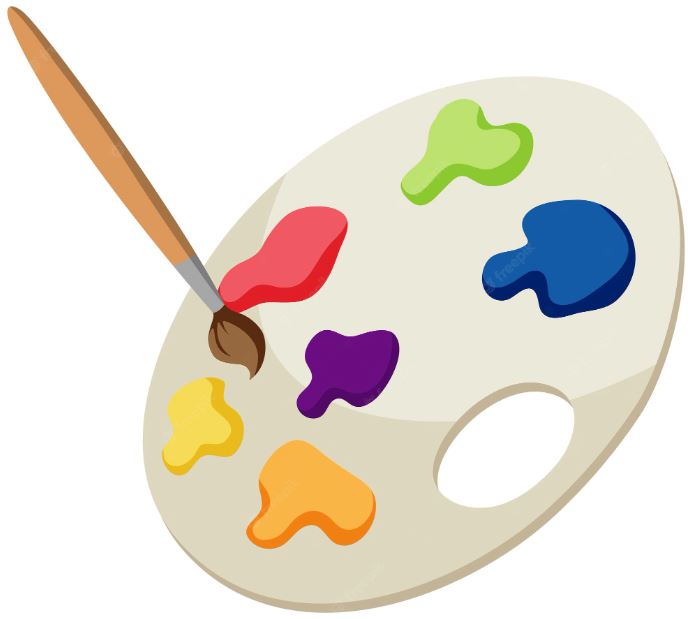 Color selection is considered very important in designing. It doesn't matter which project you are working on, your instinctive sense to pick colors should be highly creative. The reason is that all of the visuals depend on color selection. For album covers, it also holds an important value because people do notice album colors at the first glance. If it strikes to their eyes positively, then it means they have liked the graphical visuals. This will encourage them to further open the album and see what's inside the given collection.
If you do not have much idea how to make an album cover by picking the right colors, take a look at the examples available on internet. You can do so by searching on Google and other search engines. It will give you tons of album cover examples extracted from different sites. You can then have an idea which type of colors should be used in your project. Ideally, you need to pick a catchy combination that can also fit to your personal branding requirements.
2.4 Use Creative Imagery
After selecting the colors, it is now time to add a combination of creative imagery on the front of album cover. These images should be picked or designed very carefully. It covers most of the front area, hence they should relate directly to the core idea of the album. Whenever a person will see the album cover, he/she will first notice the imagery used on its front. It will strike quickly to the eye, helping them to build some sort of perception about the album songs. This way, you can enhance their interest in the album by using a set of creative imagery on the front of the cover.
Generally, people use the headshot of singers on the front of the album cover. This is precisely done to let the people know about the lead musician of the album. For bands, they use a complete of their group photo to showcase a strong identity on the front. However, due to some changing trends, many musicians have also preferred to use abstract graphic design on their album covers. This is a personal choice and a designer must always confirm it before implementing his own idea on the cover imagery.
2.5 Include Limited Content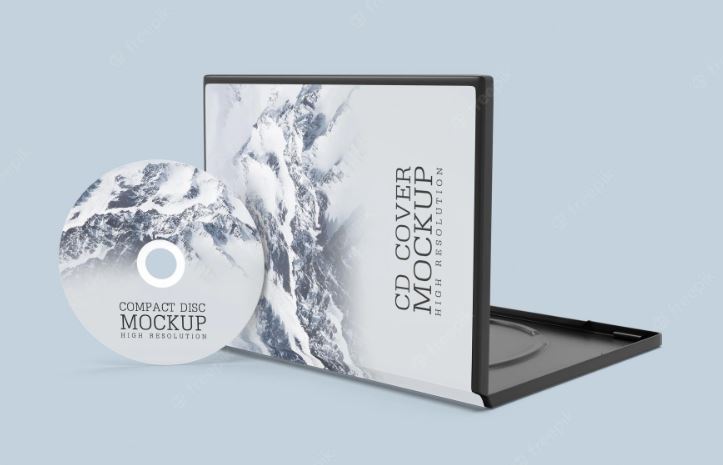 Last but not the least, do not forget to include some content in the album cover. You cannot just go with a visual-heavy album cover in the market, as that will look very weird. The front should have some sort of content that can define what's inside the album. Generally, these information include title of the album, singer name, songs collection, etc. You can further add some special punchlines in the cover as well to bring a unique impact. This should be done by consulting with a writer who has the knowledge of writing catchy punchlines for album copies.
Meanwhile, try to make sure that the content is not overused on the front of the cover. This is also not a good practice because stuffed content is not just not recommended for album covers. The reason is that no one really likes to read tons of lines on any album cover. It is useless for them because the whole attention lies in the collection of songs. So, always remember to use only limited content on the album cover, so that its front could look simple and appealing to the eye.
People Also Ask (FAQs)
An album cover can be considered as a front-page of any album. It is designed with a creative set of imagery that helps to attract people's attention. It includes album title, singer name and other few content materials to let the people know about the album.
Creating an album cover is important because it is the first thing that comes into the notice of people. Many music aficionados pay attention to these covers, as it gives them a little idea what's inside the collection. Hence creating them is highly important even if your album consist of 3-4 songs.
An album cover should be created using proper tools and design techniques. You have to first understand the background of the audience before creating the cover. Then, you have to select the right imagery and color combination to make the covers perfectly.
An album cover should include different types of elements related to the design and content material. From imagery to QR codes, you can add various elements in the album cover design based on the given requirements.
The choice of colors for an album cover depends on the branding requirements. They should be selected wisely keeping in view the branding theme of your album.
Final Words
That brings us to the end of this blog in which we have discussed about how to make an album cover in an appropriate manner. It is certainly a very important job that should be done very smartly. For musicians, the success of their albums depend half on the visuals of their covers. People build their perceptions after seeing the imagery printed on these album covers. Therefore, it is always advised to create them smartly, so that they can offer a strong impression to the customers. This article has defined some important tips that will help you to craft them effectively as per the leading standards.
Meanwhile, if you are looking for a professional design agency that could assist you to design these album covers flawlessly, get in touch with us today. We have plenty of experience in designing different types of album covers, band posters and banners rightly as per the given requirements.