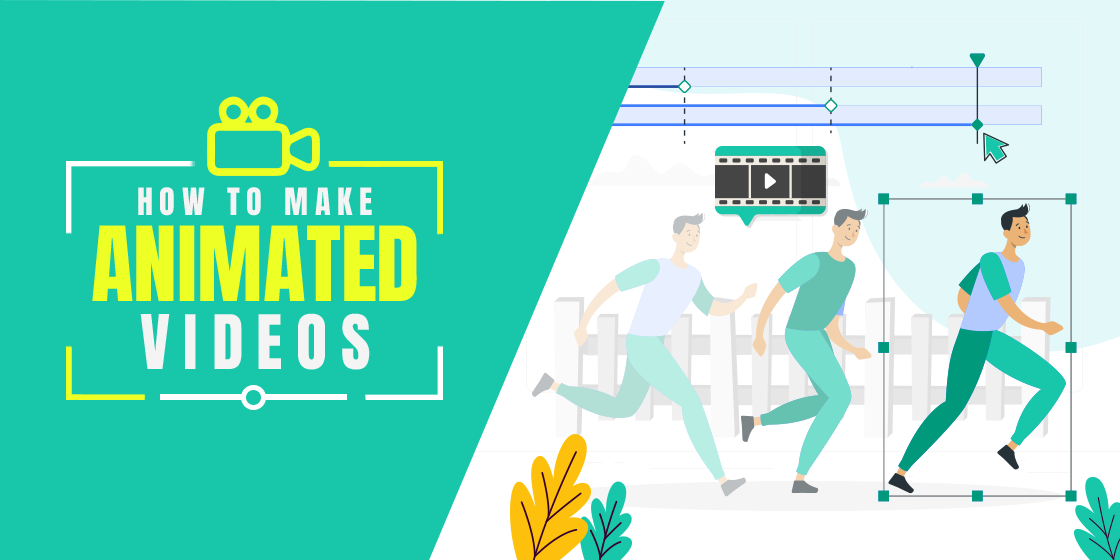 Understanding the Process of Video Animation in Detail
Video animation has become an important part of branding. It allows businesses to represent their products/services in a creative manner. That is the reason why many digital marketers ask how to make animated videos that can get people's attention.
With the rise of new technologies and tools, video animation has become quite advanced nowadays. The level of creativity and sharpness have been increased in animation, making it look like a real life video. This shows how well the industry of video animation has advanced and what scope lies further for it.
Using the creativity of animation, marketers are now successfully targeting customers towards conversion. It has allowed them to represent products with uniqueness, so that people can take better interest in them.
Meanwhile, some people also think that making animated videos is a difficult job. It is indeed true that making quality animation is not an easy thing unless you have proper knowledge about it. In this case, you should take help from any professional video animation agency to handle the job. These companies are quite experienced in creating different types of videos, rightly as per your requirements.
But, if you are keenly looking to know how to make animated videos from scratch, this article is written for you. It will explain the details of video animation, allowing you to learn the art efficiently.
Let's first understand the importance of animated videos in marketing below.
1. Importance of Video Animation in Marketing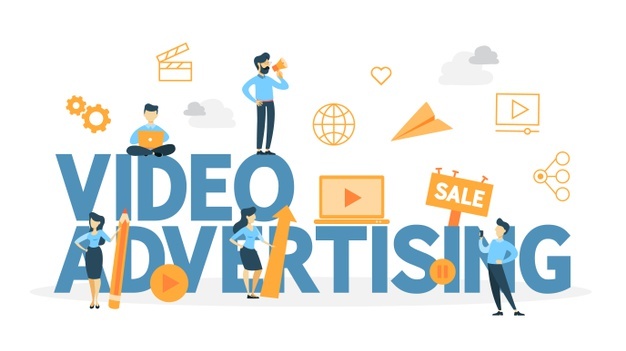 Every business knows about the importance of marketing. It is the primary source of building their footprint in the industry. Today, many companies spend thousands on their marketing campaigns. They know that it is the most crucial thing to gain customers' attention and improve revenue generation.
Nowadays, the methods of marketing have changed quite a lot. It has evolved quite rapidly in the last few years, specifically after the arrival of the digital marketing domain. The processes involved in digital marketing are very unique, allowing you to get regular traffic from the web.
Using online explanatory videos is one of the top trends in digital marketing. It allows you to use marketing videos on different types of websites, social media sites and more other channels. These videos are therefore termed very important because they allow you to represent the business uniquely.
Many businesses are now preferring to run paid ad campaigns using videos. The reason is that it offers more customer engagement that allows your business to get conversion opportunities.
The quality of videos in this regard is termed highly important. It is the core thing that comes into the notice whenever a user comes across your videos. It is therefore advised to create your marketing videos in high definition quality. This will allow you to get professional business representation and more customer engagement.
2. How to Make Animated Videos
Many students and freelancing beginners often ask how to make animated GIFs and videos. It is a common question asked by them due to a rising trend of freelancing jobs. Many companies regularly hire talented freelancers from different parts of the world to create engaging animated videos. Some require short 2D videos, while some ask for detailed explanatory videos.
To design these videos, you need to consider some important points. It is a known fact that a simple video would not create any impact unless you will build a context around it. The storyline is an important aspect of video making because it allows you to represent the video with a theme.
If you do not have much knowledge about how to start video animation, take a look at the explanation given below. It will help you to learn the video animation process step by step, so that you can come up with quality results.
2.1 Creating a Storyboard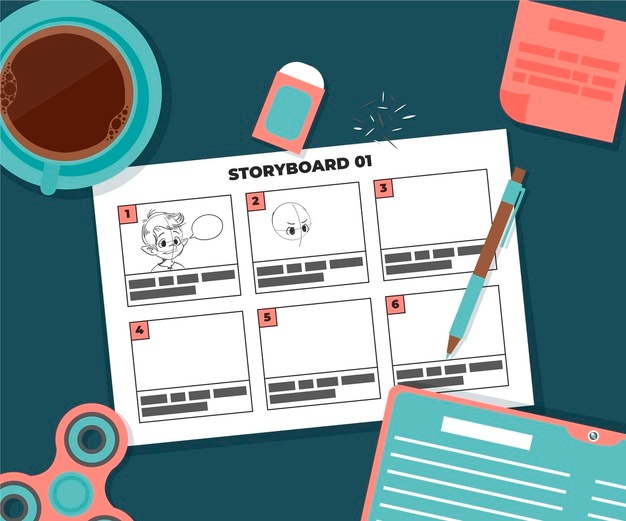 Before starting working on a video, it is always advised to create a storyline for it. The reason is that it helps you to build a plan how your video will proceed into different intervals. Without having any storyline, you will always remain confused and skeptical about the transition of message in a video.
Whether it is a simple explanatory video or an infographic illustration, the development of storyboards is essential for everything. It helps your video to become planned and explain everything better to the users.
Today, you can find different types of softwares available on the web offering great tools of storyboard development. You can use them to create any type of storyboard, depending on your video requirements.
However, it is also not necessary to build a storyboard using any software. You can use any pen and paper to draw a sketch of a timeline that can explain the important events effectively. It all depends on your comfortability and how you want to explain things precisely in a video.
2.2 Write a Script According to Storyboard
Once you have completed the storyline, it is now time to write a script according to it. This could be a bit difficult because everyone cannot write the video script properly. It requires specific knowledge about tone and style of script writing that is used in standard videos.
Normally, companies hire scriptwriters to craft a professional script for their videos. They use a unique storytelling style to make the video content engaging for users. These guys also know how to formulate a content according to the length of the video. Whether it is a one minute or an hour long video, the specific writers know how to summarize the content as per the given time.
Meanwhile, if you don't want to hire a writer for this job, make sure to write the content smartly yourself. You can find plenty of resources available on the web defining how to write a video script properly. Some of them are available in the form of text based guides, while some are presented with video tutorials.
Considering them, you can learn the perfect art of script writing that can compel customers towards the products. It will simplify your job to create powerful scripts, so that your videos can deliver a strong message.
2.3 Select Your Video Animation Style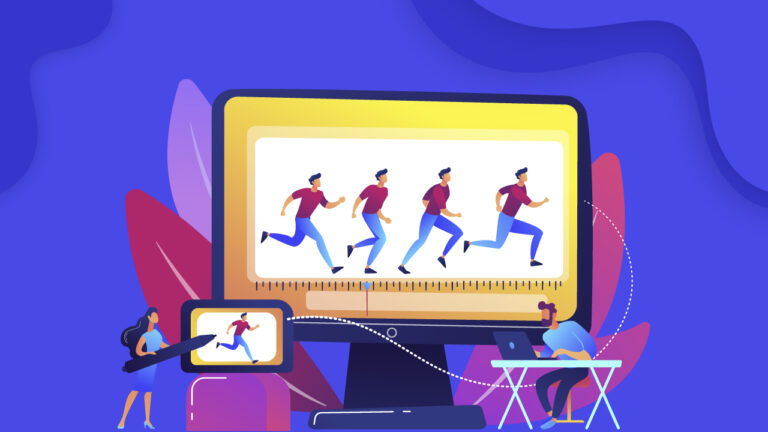 As defined above, the domain of video making and animation has evolved to a much larger extent in the last few years. Today, you can find different types of videos used by the marketers to attract customers. From 2D animation to typography videos, there are a lot of choices available for you to go with.
Meanwhile, it is also recommended to choose the video style based on your target customers. It is quite obvious that the main objective of creating videos is to attract people. Hence, without knowing their requirements or background, you cannot choose the type of graphic design.
Considering the most popular animation types, here are some of the best picks you need to follow.
2.3.1 2D Animation Videos
2D animated videos are the most commonly used videos by the marketers. It is created by sequencing different images with each other, forming a motion like video. These types of videos are mostly created for the B2B and B2C businesses. It suits perfectly for them, as it explains their business objectives in a creative manner.
2.3.2 Typography Animation Videos
This type of video is termed unique but very much interactive for the users. The reason is that it is created with a combination of text and graphical elements to define a complete brand message. You will not find any character or picture in this type of animation, as it solely focuses on a proper demonstration of texts.
2.3.3 Whiteboard Animation Videos
Whiteboard animation videos are precisely created to define the main processes or products of a company. All the explainer videos come under the umbrella of whiteboard animation videos, allowing people to understand the main offerings of products/services. As a designer, you can do a lot in this type of video, ranging from character illustration to showcasing the complete product features.
2.3.4 Infographic Videos
If you want to explain your project details in a creative manner to the clients, use infographic videos. They are preferred by the marketers to convert any textual data into interactive graphical illustration. These types of videos are generally quite long, because they are self-explanatory hence require a considerable amount of time to explain things.
As a designer, you have a free hand to craft these videos as the way you want. Just make sure that the theme and style you are picking looks engaging to the users, allowing them to take interest in it.
2.4 Start the Animation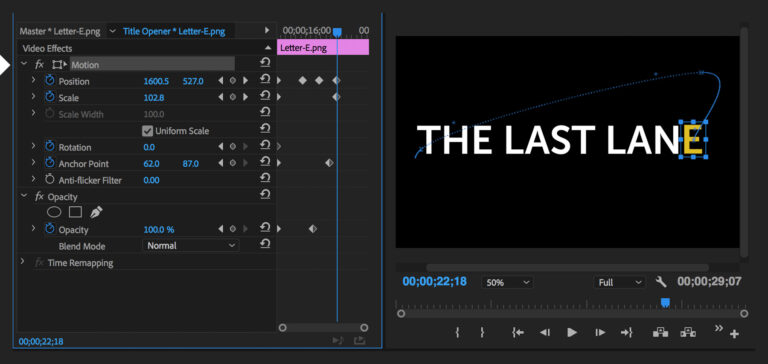 Now that you have chosen the style of your video, let's start with the basic process of animation. It is the most important part and should be done carefully knowing all the details. You need to pick the right tools and softwares to start the animation. The quality of your videos largely depends on them, which is why you need to choose them smartly.
Right now, there are various video animation tools available in the market such as Adobe After Effects, Autodesk Maya and more others. You can choose any of them based on your requirements, and the theme of your business.
If you do not know how to use these softwares, take a look at different tutorials available on the web. It will help you to know about the basic features of these softwares, allowing you to master video animation with them perfectly.
Some of the best sites where you can get quality courses of video animation include Udemy, Coursera and more others. Most of their courses are paid, but you can get a good discount on them with a first signup. Make sure to choose the course that can help you to learn the animation perfectly, so that you can bring a unique spark in your videos.
2.5 Add a Background Music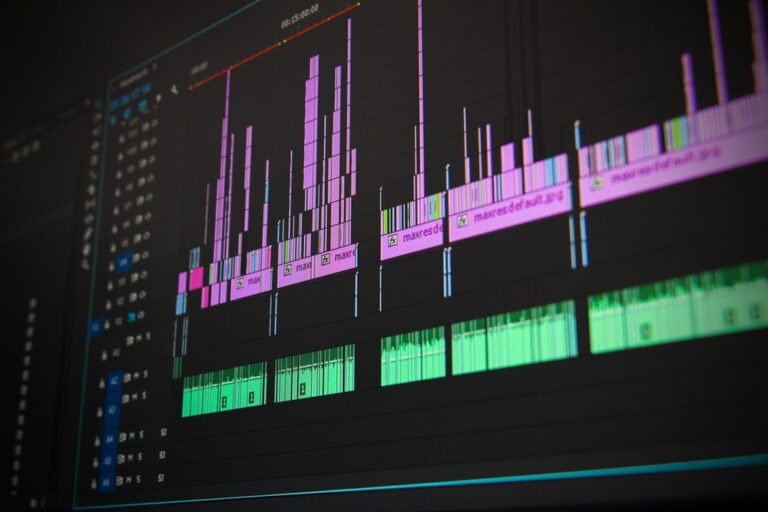 We all know that any video cannot make an impact without having great music. It is the basic requirement of a video that should be considered according to the developed theme. Sometimes, people do not pay attention towards this factor and end up choosing the wrong tunes. This makes the overall presentation of the video very bad despite having quality content in it.
You can take a look at the videos of other competitors to know better about the style of music. It will enable you to analyze the type of music required for different videos. For instance, an explainer video will require a light music, whereas a social media video will require a strong vibrant tune.
It is also wisely recommended to consider the emotions of your customers while selecting this music. It should portray the voice of your customers, allowing them to engage better with the tone.
Meanwhile, also keep in mind to use only sourced music from royalty free sites. You can also double check the rights of usage by contacting the music owners. This will ensure whether these music tunes are free to use or are available for commercial usage.
2.6 Describe Your Story Perfectly
It is a known fact that those videos that narrate some kind of story always get more attention from the audience. That is because people try to relate with these stories and want to understand the video by looking at them.
Sometimes, designers forget about this factor and create videos without having any story transition. This makes their video demonstration less impactful which doesn't allow them to get any customer attraction.
Hence, to make the videos powerful, you need to narrate the story properly. You have to focus on the central idea of your video, so that people can understand it better. If you do not have much idea how to narrate stories in a video, try looking at different explainer videos. This will help you to know what emotional elements are necessary and how to use them to bring an emotional engagement in a video.
3. How to Make Animated Videos for Free
A lot of people often ask how to make animated videos for free. It is a very common question asked by beginners nowadays. There are many online applications available with which you can make animated videos for free. However, the features offered by those online applications are limited. Some of them offer paid plans that are a bit costly for the users.
The best online platforms where you can make animated videos for free are given below.
Animaker
Moovly
Renderforest
Powtoon
Biteable
4. How to Make Animated Videos for Youtube
Many marketers are targeting Youtube as a source to promote their products and services. It is a highly popular social media video and live streaming platform that is loved by millions around the world. Everyone knows that Youtube allows them to reach tons of people, if used properly with the right methods.
To make maximum impact, many businesses are using animated videos for marketing on Youtube. It offers a very creative approach to reach customers, allowing businesses to get attention quickly.
The video animation for Youtube requires a bit unique approach. You need to use professional video animation softwares like Adobe Illustrator and more to create engaging animations. Furthermore, you can take a look at the videos of other companies how they have utilized animation in their videos. It will allow you to understand the basics of video animation and how to do it perfectly according to the latest standards.
Frequently Asked Questions
Video animation is becoming increasingly popular in marketing. It provides a creative way to promote products and services, perfectly according to the latest standards.
Many beginners ask how to make animated videos for free. There are many applications available online where you can make free animated videos. This includes Animaker, Powtoon, Biteable and more others.
You can make animated videos for youtube easily through video editing softwares. Besides that, you can also use various online tools like Biteable, Moovly and more to create animation for youtube.
To make animated videos on a computer, you should have basic knowledge about different animation softwares. As a beginner, you can start from Adobe Illustrator, Corel VideoStudio and more.
Many people want to know how to make cartoon animation. It is a very demanding job that requires you to be skillful in different areas. Being a starter, you can use various 2D animation softwares like Opentoonz, Synfig and more others to create engaging cartoons.
Conclusion
That concludes our entire blog in which we have discussed how to make animated videos in a few simple steps. Many beginners often ask this particular question rightly due to the demand of video animation in the market. If you are also looking to know how to make animated videos, this article would be a perfect explainer to you.
It has defined the process of video animation in a detailed manner. This will allow beginners to understand video animation easily.
However, if you want to take help from a professional agency that knows how to make animated videos flawlessly, get in touch with us today. We will help you to create amazing videos that can grab people's attention, allowing your business branding to get a great boost.